Can we just say that winter is basically soup season?
Soup is the perfect way to help the entire family improve their wellbeing during the winter as it is filled with vegetables, easy to make and very budget-friendly.
Even though it may be getting chilly outside, these hearty soup recipes will keep you nice and warm all season long. So get ready to prepare the stove and enjoy every last spoonful of these delicious soup recipes because they are ridiculously easy to make and will restore all your winter needs.
Let's get to it.
---
SEE ALSO: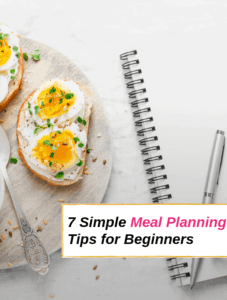 Are you a beginner to meal planning? Check out 7 Very Simple Meal Planning Tips For Beginners!
---
10 Delicious Winter Soups That'll Warm You Up
1. VEGAN THAI ROASTED CARROT SOUP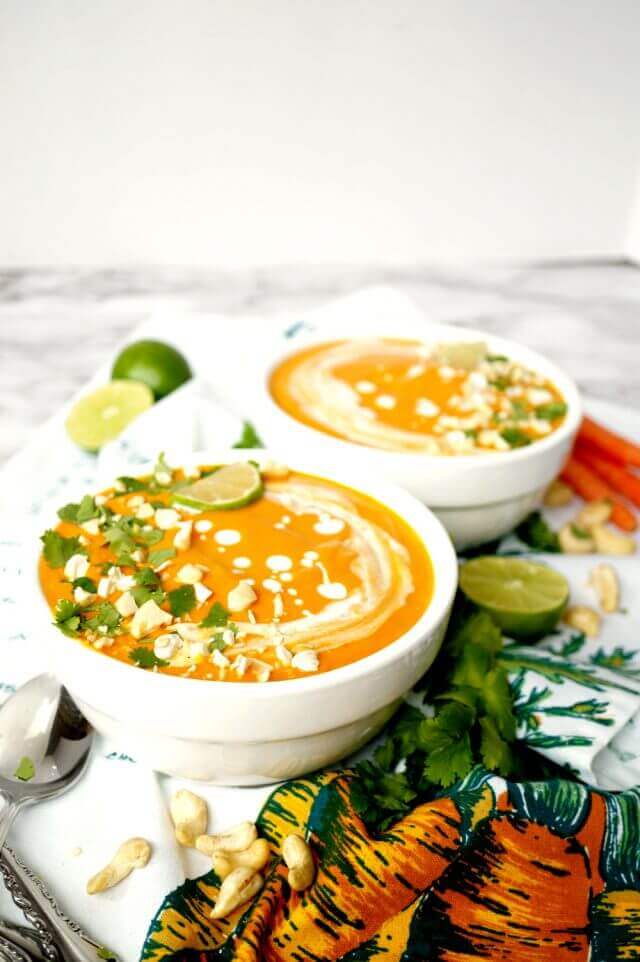 This Vegan Thai Roasted Carrot Soup is packed with fresh veggies, fragrant spices, and creamy coconut milk for a satisfying, plant-based bowl that's perfect on a cold night.
You may also like: How to Set Intentions for the Day – 10 Easy Steps
2. Slowcooker bean soup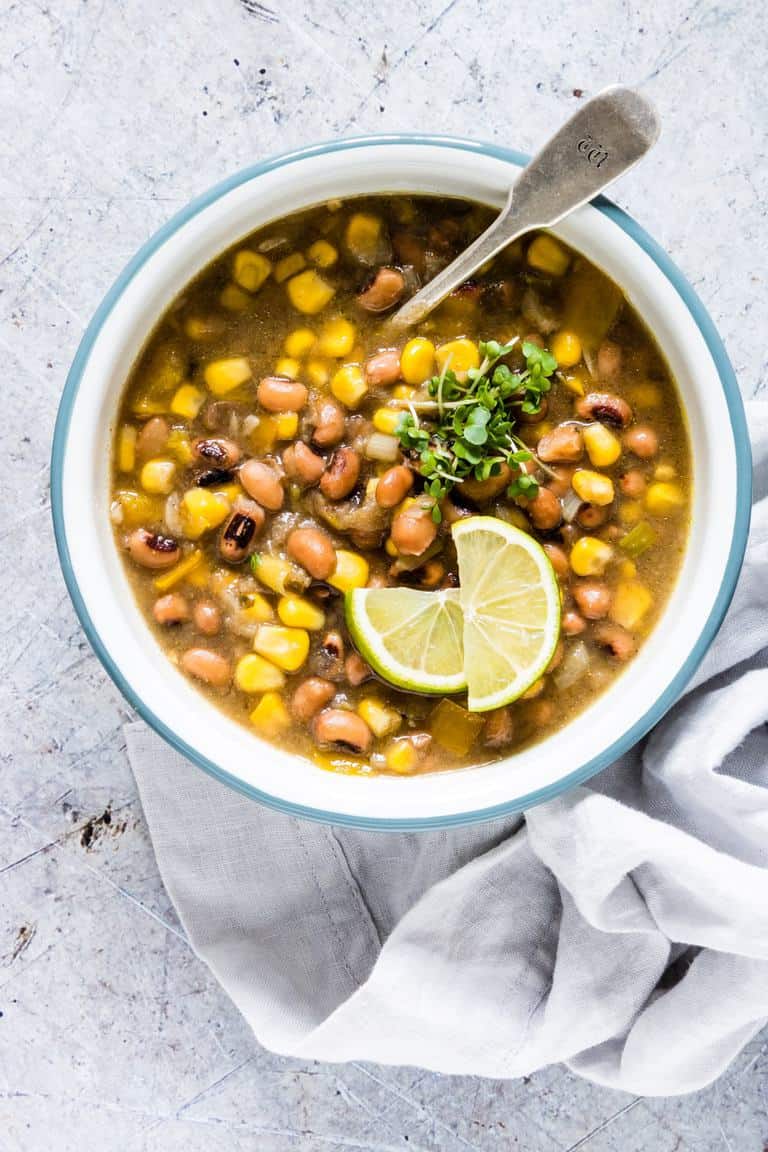 This Spicy Slow cooker Bean Soup is loaded with warming spices, black-eyed beans, and sweetcorn, all in a base of vegetable stock, to give you a comforting meal that your whole family will love.
3. FRENCH CHESTNUT SOUP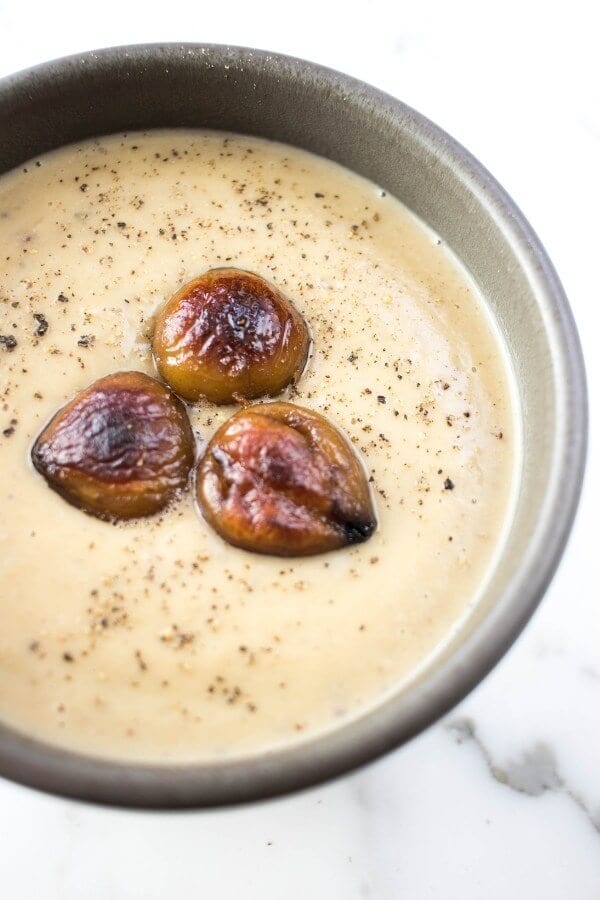 This French chestnut soup is a combination of delicious chestnuts, onion, rosemary, a bouillon cube, milk, and butter. If you love making soups all winter long, make sure you make this next!
4. Vegan Cream Of Cauliflower Soup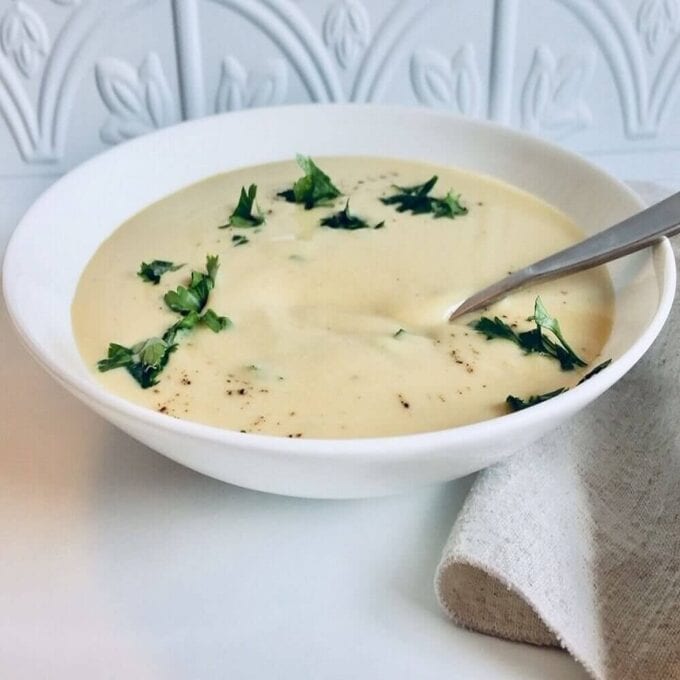 This vegan cream of cauliflower soup is perfect when you're craving a rich, creamy, and velvety plant-based soup, especially now that the evenings are getting a bit chillier.
5. Red Lentil Soup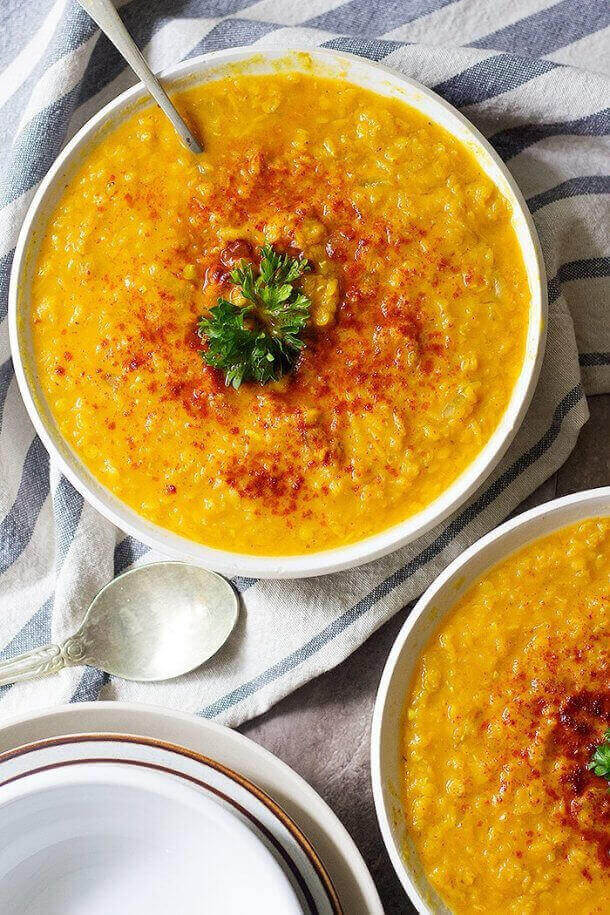 This is the only Red Lentil soup recipe you will ever need! Creamy lentil soup with turmeric and ginger is full of flavors and very comforting. It's a quick and easy soup that everyone loves!
6. Super green vegetable soup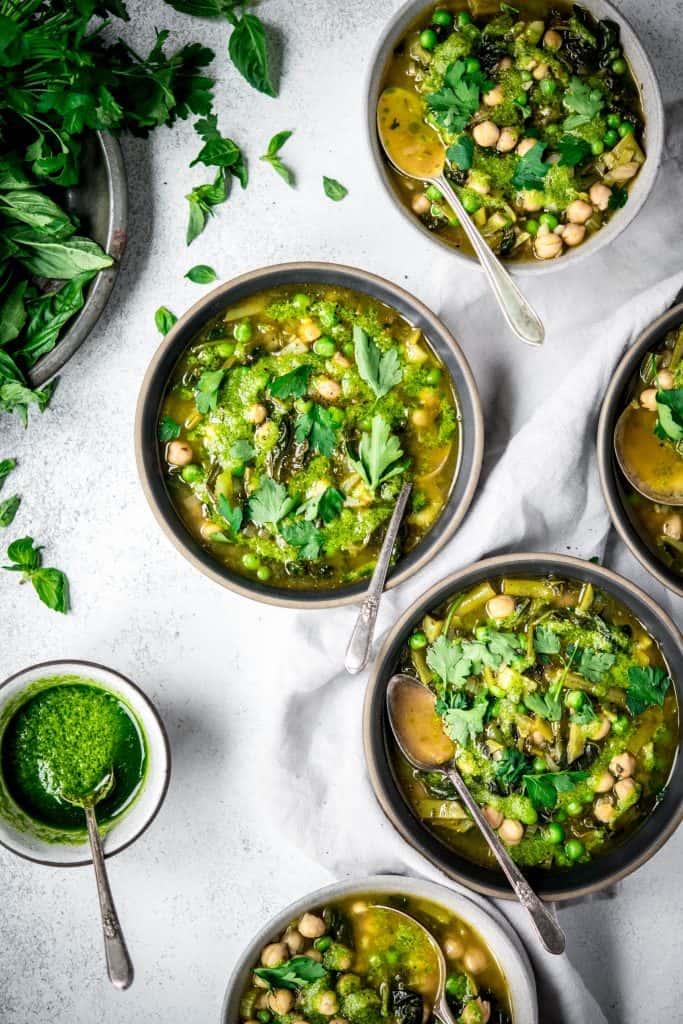 This Super Green Vegetable Soup is packed with nutritious vegetables like leeks, zucchini, green beans, herbs, and leafy greens! It's the perfect healthy weeknight dinner or a great way to get a few extra servings of greens!
7. CREAMY TOMATO SOUP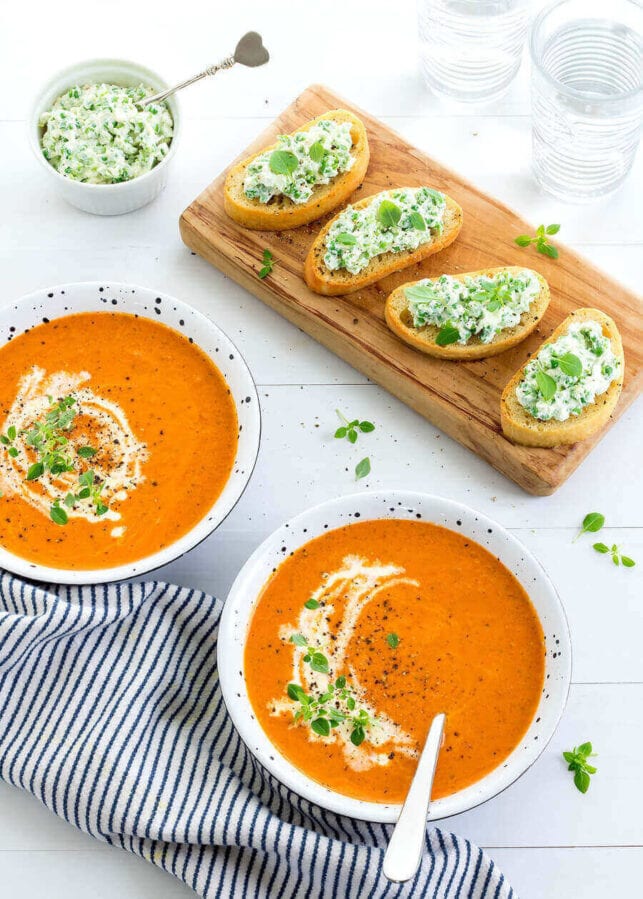 This Creamy Tomato Soup will be your favorite new type of soup, especially if you have it with pea and feta bruschetta! This easy recipe uses canned tomatoes (rather than fresh), so it'll be perfect for winter when tomatoes can get a bit pricey.
8. Pumpkin and ginger soup with orange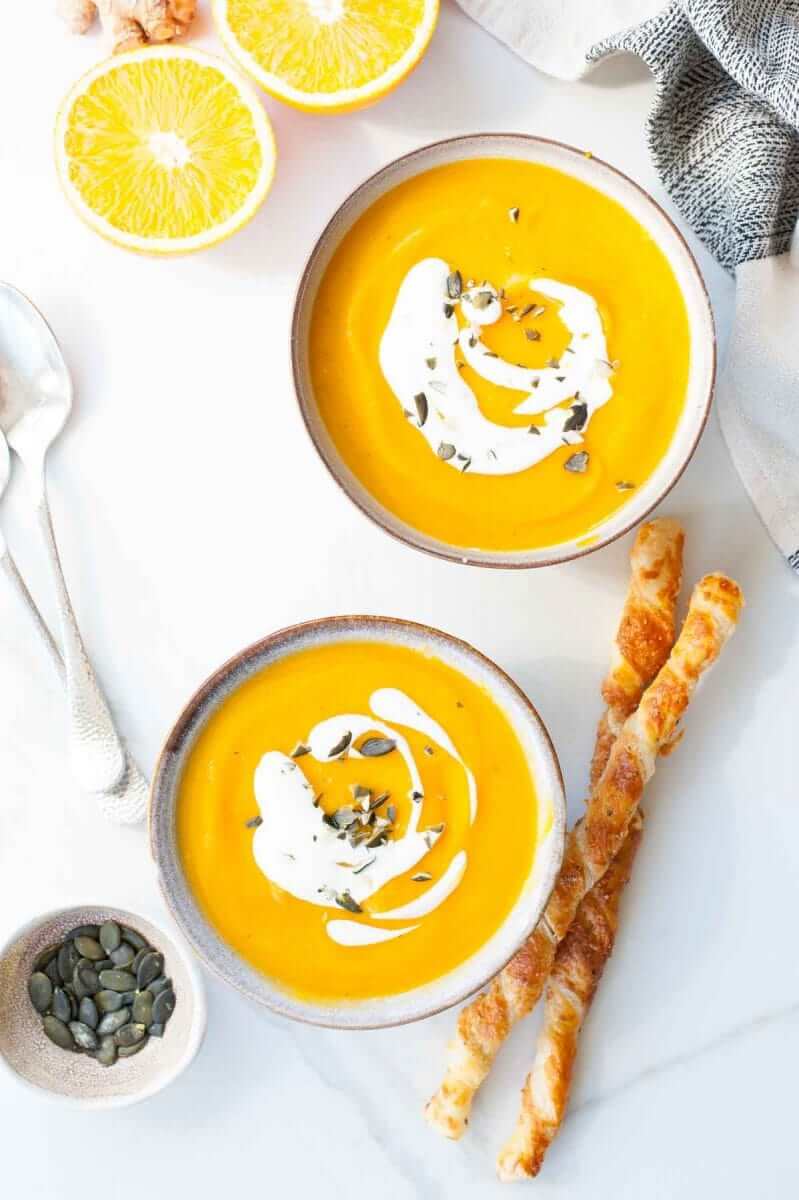 This Pumpkin and Ginger Soup is so easy to make and can be made with just 5 main ingredients. The ginger will add warmth and a spicy kick and the hint of orange will add a little bit of sweetness that'll surely warm you up!
9. Loaded Dairy-Free Broccoli Cheddar Soup
This Dairy-Free Broccoli Cheddar Soup is something truly spectacular. It's made with broccoli, carrots, sweet corn, celery, onions, and topped with a generous amount of vegan mozzarella cheese (for added creaminess).
10. KICK THE SICK BEET SOUP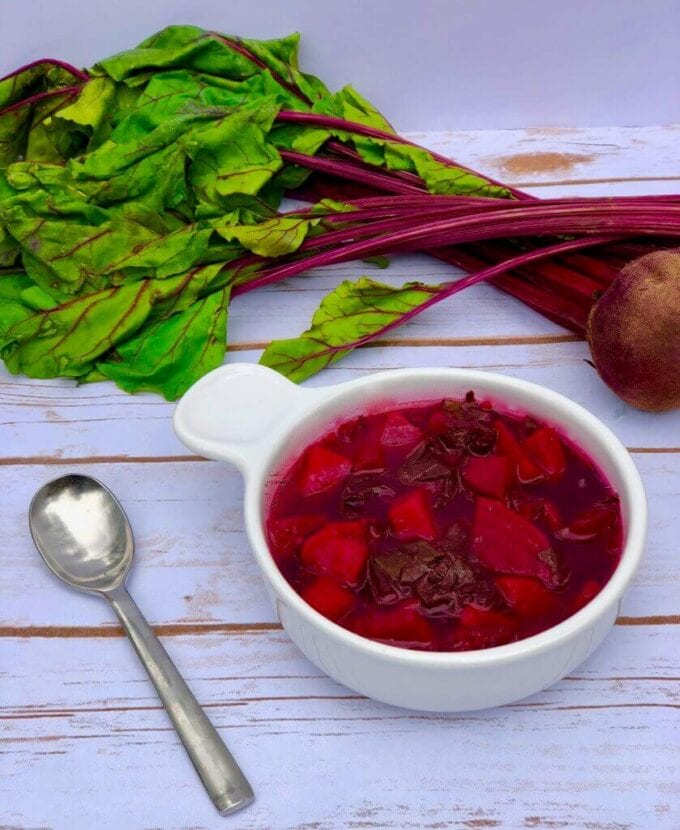 This Kick the Sick Beet Soup contains powerful antioxidants and seems to fend off oncoming illness! It is colorful and flavorful too, not to mention super easy to make.
You may also like: 7 Steps to Change Your Life Inspired by Dr. Joe Dispenza
---
There you have it. 10 ridiculously easy soups to make that'll keep you warm all winter long. Let me know what you think!
Love This Article? You'll also like these…
One of the best ways to make extra money is starting a WordPress blog with Bluehost! I make passive money every day. Find out how I did it by clicking here!
PIN + SHARE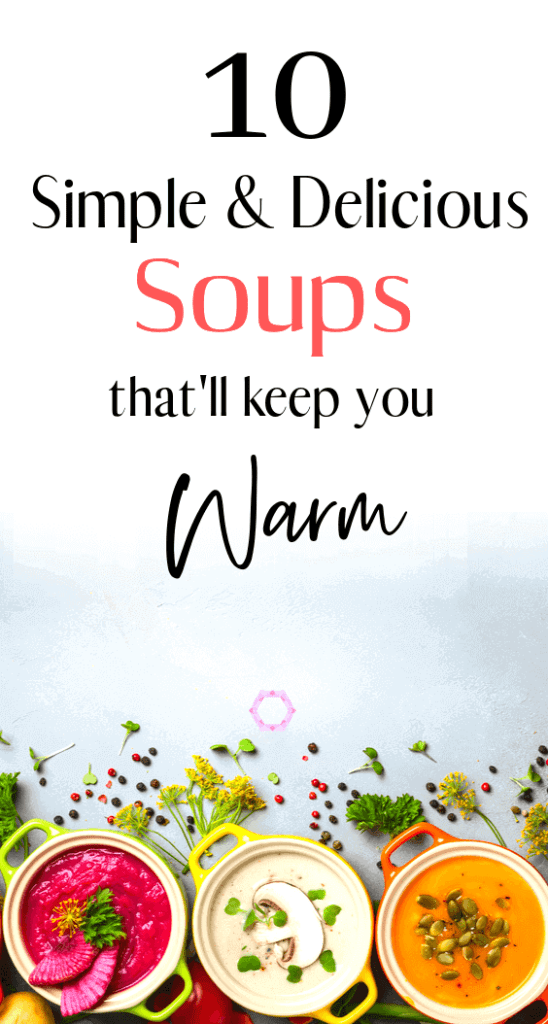 Now I want to hear from you!
What's your favorite winter meal?! Let me know in the comments area, I'd love to hear from you!
Hi, my name is Rebecca and I am the face behind Everything Abode! I am a lifestyle and wellness writer based out of Vancouver Island. When I'm not writing or exploring mountains and beaches with my furry rescue, I love spending time learning creative ways to manifest a healthy home. Thanks for stopping by!
Subscribe to Get the Tools That Make My Blog Successful!
When you join my newsletter, I'm going to send you insider advice and tools that I use to grow my blog! I only save the BEST for my email list so don't wait!