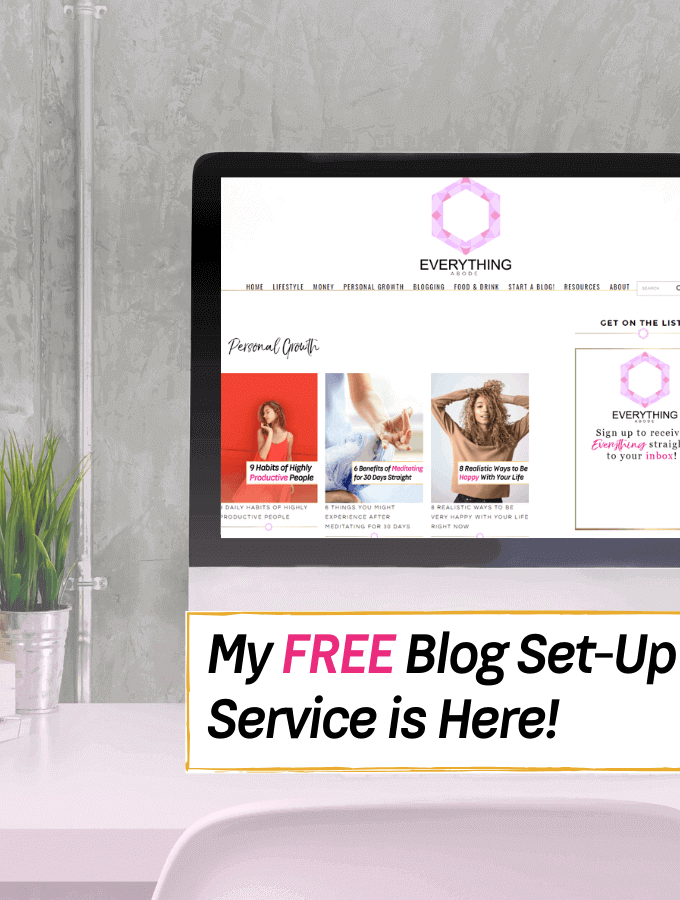 *Disclosure: This post contains affiliate links, which means that I get a commission if you decide to use my free blog set up service and make a purchase through the links below. The cost is FREE for the setup but you do have to sign up with the hosting company mentioned. Please read my disclaimer here for more info if you have more questions.
Your second income starts here!
Here's what you can expect from me to help you start a blog of your own with EASE!!!
Since the economy is changing quickly, I've decided to offer this FREE blog set up service because I still make money every single day (from home) and I think you deserve to have this as well.
It's something that I am so grateful to have and something that I think EVERYONE should have, especially as a backup plan!
Making extra revenue from the comfort of your home is no joke. It can actually happen for you in 2020.
So without further ado, here's what I am offering YOU below!
Free WordPress theme Blog Set Up!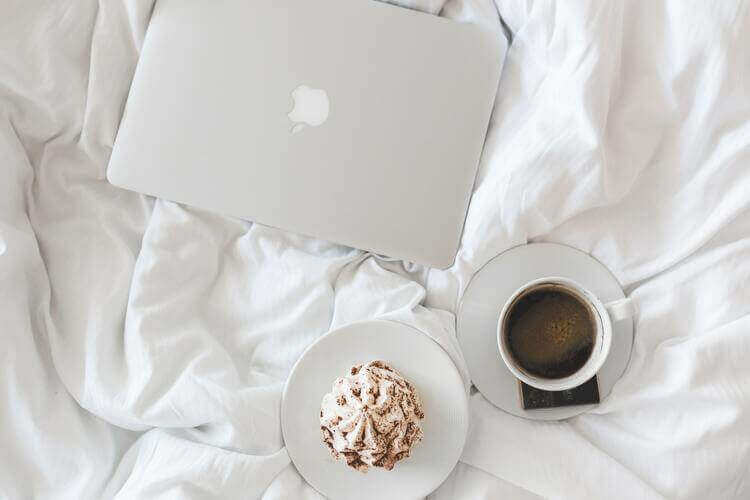 If you eager to start your blog but equally intimidated by the technical side of it?
Then you are not alone!
I have received countless emails (with how to set up themes on WordPress) and I have heard your pleas and am now offering this blogging set up service based on the demand.
I know that setting up a theme in WordPress is one of the reasons new bloggers don't fully dive in.
It's intimidating, it can be tricky and this shouldn't be the reason you don't have a blog or a decent side income that is totally available for you to create right now.
Why I am doing this for you?
In the past year, a lot of you have reached out to me (in regards to how to set up themes after signing up with Bluehost) and I have felt helpless in directing those people to their tutorials and leaving it just at that.
I know blogging can feel like a DIY project. Plus, I didn't know how to do this myself when I first started blogging back in 2018.
I wanted to take that first struggle away and actually help and be of service to others (which in turn makes me feel really good), so that's why I've decided to implement this new FREE blogging setup service for you!
I know that you as a new blogger just want to get in there and start writing content.
To be honest, ALL of what blogging entails comes after the theme installation.
How I Can Help You!
If you are wanting to start a blog and you are reading this right now. Let me tell you why this offer doesn't usually come free. It's worth up to $150 dollars and more!
Setting up a blog professionally for others is a lot of work, but in full disclosure, this offer is only available if you sign up with my partner link with Bluehost for a new hosting account. I will receive a commission that is FREE on your end, and you will get a free WordPress theme and 5 essential plugins simply for signing up with my affiliate link.
I know that setting up a WordPress theme in your Bluehost dashboard can be tricky, so why not help you when I can.
So if you haven't signed up for hosting, then luck has found your side today…
Here's my partner link with Bluehost!
After you sign up, you will receive:
A FREE WordPress theme (one of 5 below)
A FREE WordPress installation and set up
FIVE essential plugins to support your blog, (You need these to protect your blog!).
With this special offer, everything will be set up for you for FREE and you'll be saving up to $150 for the cost of install that other services will charge you for.
How it works!
Step 1
Get your hands on your domain & hosting asap using my Bluehost step by step guide. It's really easy, it explains why you need to be self-hosted and why WordPress is the best way to start. Plus it only takes 10 mins.
Step 2
Once your Bluehost account is activated, send me your hosting information & password along with the domain name that you have chosen and let me know what WordPress theme you would like installed using the form.
Step 3
I will install your new theme with five essential plugins for you and have it all set up within 2 business days. Once it's installed, please then change your password and make your theme yours and launch it.
That's it. Very easy on your end!
Free WordPress Themes for installation:
Here are the free themes that I will install on your behalf.
Take a peek at their demo and decide which one fits your personality, the blog/second income that you are going for, and then use the theme 'title' in the form below.
*All of these themes have been updated in 2020. They are ready for you to start your second income.
1. Activello By Silkalns (this theme is very pretty and perfect for blogging)
2. Feminine Style By Acme Themes (this theme is perfect for business with testimonials and a blog page)
3. Elegant Pink By Rara Theme (this theme is perfect for lifestyle bloggers)
4. Blossom Diva By Blossom Themes (this theme is perfect for health and wellness bloggers)
5. Blossom Mommy Blog By Blossom Themes (this theme is perfect for mommy lifestyle bloggers)
*Don't forget to sign up with my partner link with Bluehost before you submit the form below!
FORM
FAQS
Lastly, here are the top questions I usually get asked to ease your mind 🙂
1.) Can your themes be used for Squarespace, Wix, or Shopify websites?
Sadly no, These free themes are for self-hosted WordPress websites only. Here's an easy step by step guide on creating a self-hosted account with Bluehost!
2.) Do I need to purchase an additional framework to use these themes?
No, you won't need anything other than the domain name, hosting with Bluehost, and WordPress installation which is the service I am offering. Just purchase the Bluehost hosting through the guide and one of these WordPress themes will get installed and you can get started blogging straight away!
3.) Does my theme include the photos and images used in the demo?
Sadly no, due to image license, the themes cannot come with all the photos and images once it is integrated within your WordPress dashboard.
But you can always buy the images separately from Haute Stock and Styled Stock Society. Or use royalty-free image sites like rawpixel, reshot, Unsplash, pexels, or picjumbo.
4.) Can I customize the theme design?
The themes are fully customizable (!!), and you are more than welcome to make any changes you like. However, do please keep in mind that you will need a working knowledge of WordPress and HTML coding.
5.) When the theme is installed, will it look exactly like the demo?
When you pick your theme above and send me all the appropriate information using the form, your new theme won't look like the demo site just yet. It will be installed correctly and will have the framework for you to build upon but you will have to start working on making your blog your own.
6.) Do I have to keep my theme forever if I change my mind?
No! The beauty of blogging is nothing is set in stone! You don't have to keep your theme forever. If you happen to see something else you want to upload, go for it. But it's great to have a free one up and running quickly so you can really get to know what blogging (especially WordPress) is all about.
I hope all of these questions and answers have helped you decide and I hope to see your form in my inbox very shortly.
Here's my partner link with Bluehost To Get Started.
I'll see you on the inside and here's to making more money in 2020!
Rebecca 🙂
Subscribe to Get the Tools That Make My Blog Successful!
When you join my newsletter, I'm going to send you insider advice and tools that I use to grow my blog! I only save the BEST for my email list so don't wait!