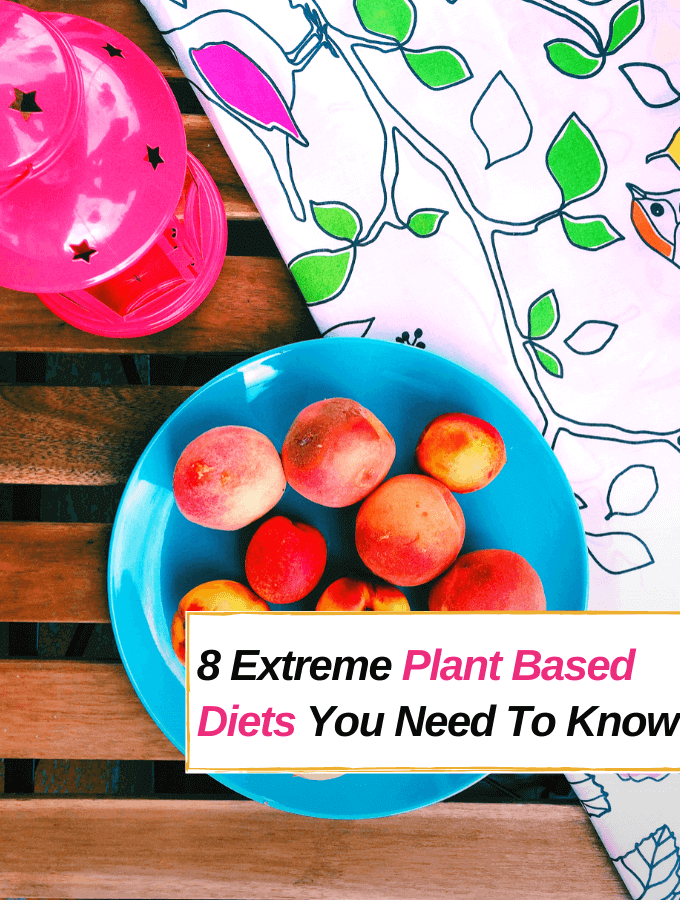 Are you curious about what some people are eating as a plant-based person?
Since starting my plant-based lifestyle, I have become very curious to see how others transition more and more to plant-based through time.
Down below, I've listed the top weirdest diets that I found. Please do let me know what you think about them in the comments below.
8 Extreme Plant-Based Diets You Need To Know About
1. Lacto-Ovo Vegetarian – This kind of diet excludes all meat. Lacto-Ovo vegetarian's skip all meat, fish, and poultry but include dairy and eggs in their diet. A typical Lacto-Ovo vegetarian diet can include foods such as vegetables, grains, nuts, seeds, herbs, fruits, fungi, milk, cheese, and yogurt. When one uses the term vegetarian an Ovo Lacto vegetarian usually is ensued as they still consume dairy and eggs.
2. The Raw Vegan – Raw vegans only eat raw plant-based foods. Their raw foods are not heated above 45 degrees Celsius, to ensure no nutrients are being cooked away. Raw vegans will soak nuts, seeds, legumes, and rice to prepare their food.
For more information check out The Raw Vegan Diet Documentary.

3. The Raw till 4 Vegan – Raws till 4 pm vegans eat only raw food until 4 pm. Their raw till 4 lifestyle consists of large fruit meals during the day, and starchy foods along with lots of vegetables in the evening.
4. The fruitarian – Fruitarians eat fruit, juices and other things like seeds and nuts that have fallen from trees. Ethical or health reasons could play into this lifestyle but more or less, its motives are unknown. the general rule is that your diet should consist of at least 75% raw fruit (by weight), and 25% nuts and seeds. It's considered a subset of raw veganism.
5. The Paleo Vegan (also known as 'pegan') – Our ancestors from the Paleolithic times (sum of 2,5 million to 10.000 years ago) ate like this and the Paleo diet is a diet plan derived from that. At that time, the food was pure and unprocessed, and that is what you will eat if you follow the Paleo diet. The paleo vegan doesn't eat faux or fermented/processed foods.
6. The Gluten-Free Vegan – This is a vegan all plant-based diet that refrains from eating glutenous foods. Eating a fully plant-based diet without gluten (which gluten is derived from grains such as wheat, barley, spelt, couscous and many others) is a strict diet but necessary if you have an intolerance to gluten.
Some gluten-free substitutes are: rice, buckwheat, quinoa, amaranth, corn, millet and oats that are labeled gluten-free

7. The Pescatarian – This one is not so strange but the motivation for Pescetarians is to skip the meat but not fish and that should be celebrated! Pescetarians do not eat meat but they eat fish, crustaceans, and shellfish such as shrimps and mussels, and fish in general.
Some reasons why people choose this lifestyle could be ethical reasons because they don't want to hurt animals, wanting to avoid the chemicals and hormones inland animals or they are transitioning to veganism.
8. The Vegetarian (usually the first choice) – Okay, this one is not really shocking, but this diet is still on the list because it's mostly plant-based. Vegetarians do not eat animal tissues but they do however eat products produced by animals, such as dairy and eggs. Since some products are derived from the body of a dead animal, the vegetarian is more flexible in consuming things like gelatin, leather, and rennet.
Rennet: a complex of enzymes produced in the stomachs of ruminant mammals.
---
To be honest I still don't know if I could do the fully raw at home diet, but nonetheless, it's still quite interesting… Even though there are many various forms of vegan and vegetarian lifestyle choices out there, start with what feels right for you and go from there.
Now, If you have questions or comments about this post, let me know in the comments down below. I'd love to help you out!
PIN + SHARE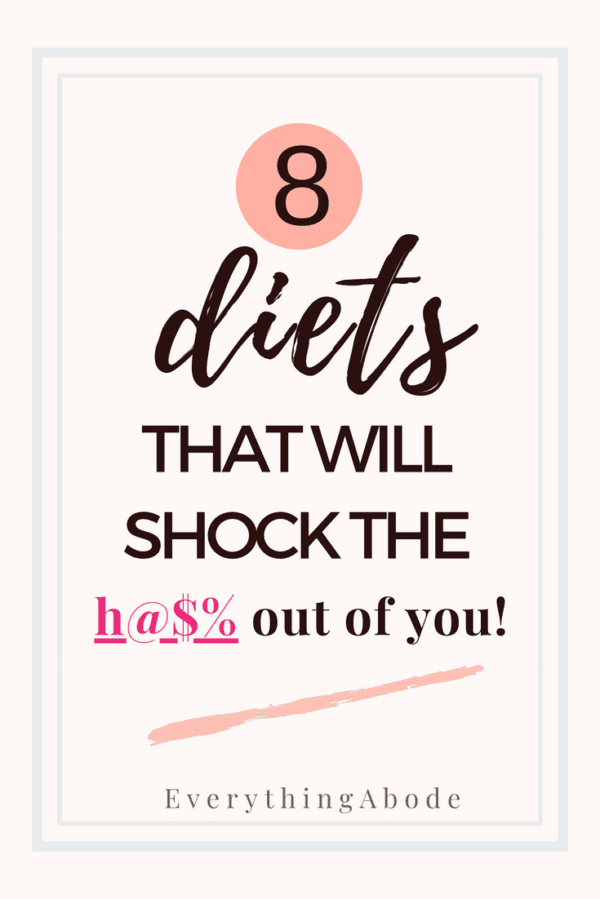 Before You Go!
Could You Follow Any Of These Diets?! Let me know in the comments area, I'd love to hear what you think!
Hi, my name is Rebecca and I am the face behind Everything Abode! I am a lifestyle and wellness writer based out of Vancouver Island. When I'm not writing or exploring mountains and beaches with my furry rescue, I love spending time learning creative ways to manifest a healthy home. Thanks for stopping by!
Subscribe to Get the Tools That Make My Blog Successful!
When you join my newsletter, I'm going to send you insider advice and tools that I use to grow my blog! I only save the BEST for my email list so don't wait!