Are you stumped on what to make this Halloween season?
We're all looking for innovative ways to get that 'WOW you made that?' response… and since Halloween is almost here, it's a great excuse to indulge in some delicious treats.
We all know that Halloween candy is among the best holiday's traditions, but here's something you may not understand: you don't have to wait until October 31 to enjoy some wickedly good sweets.
Here I have rounded up the finest Halloween treats to inspire your baking adventures that you can make all month long. These tasty picks include everything from Halloween cupcakes to Halloween cookies as well as a ton of other Halloween baked goods that will delight adults and children alike.
Treat yourself with these devilishly good recipes below…
---
SEE ALSO:

Looking to get inspired cooking with pumpkins? Check out 30 Best Pumpkin Recipes for Fall!
---
20+ Tasty Halloween Treats
1. SPIDER WEB CUPCAKES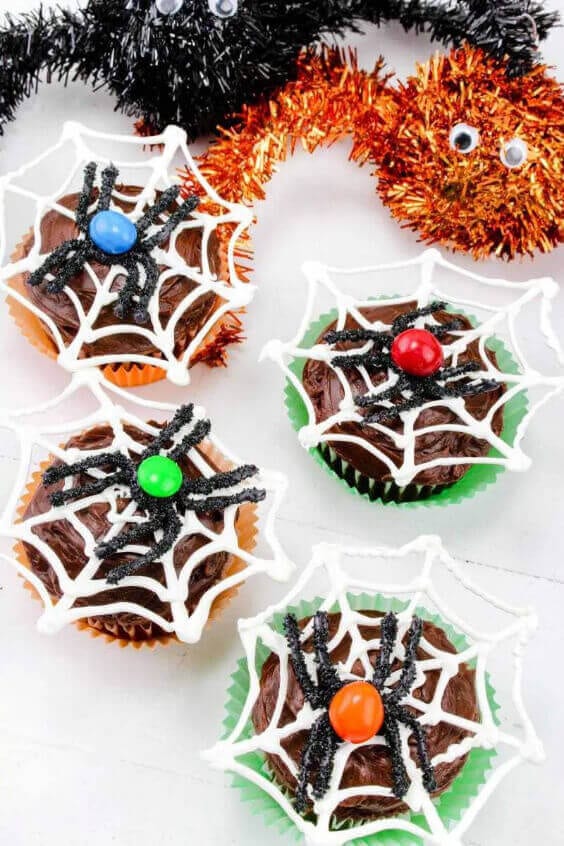 Make these fun Halloween spider web cupcakes with chocolate spiders this year for Halloween! Just follow this easy recipe tutorial.
2. HALLOWEEN GHOST DOUGHNUTS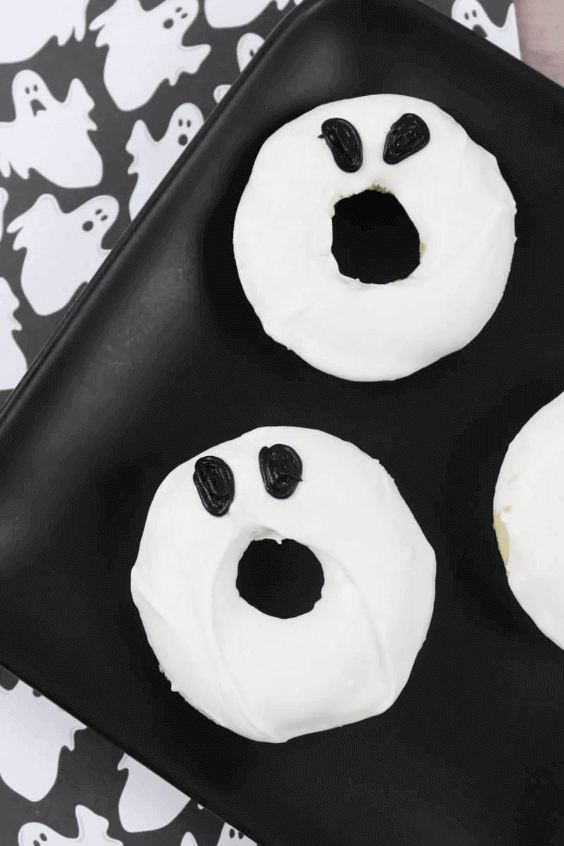 Everyone is sure to love these super cute ghost doughnuts this Halloween. And, you will love how amazingly quick and easy they are to make!
---
Related: 30 Best Pumpkin Recipes for Fall!
---
3. HALLOWEEN CHOCOLATE KETTLE CORN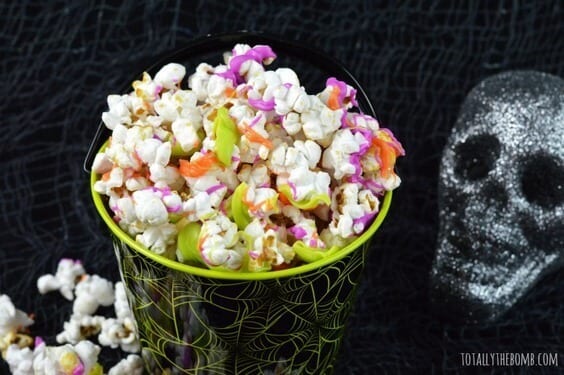 This homemade Halloween Chocolate Kettle Corn is sweet, salty, and everything you want in that lazy, Netflix bing watching, kind of night.
4. Pumpkin Patch Oreo Bark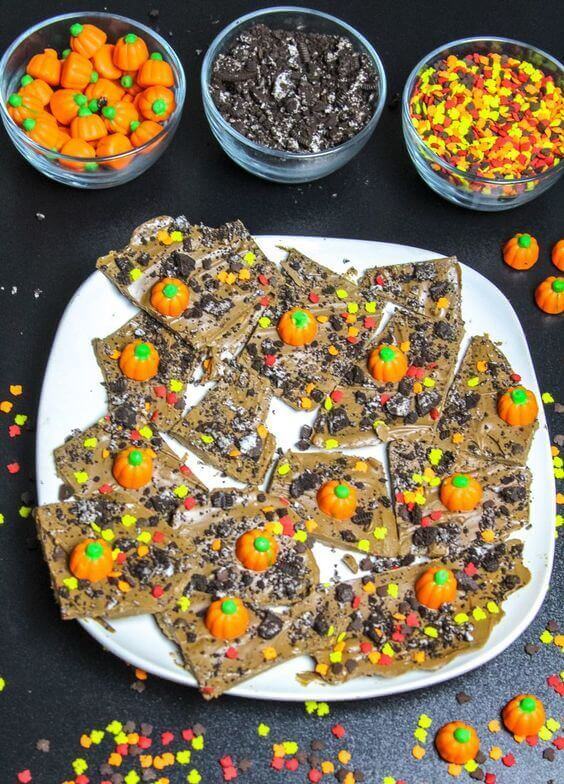 This recipe for Pumpkin Patch Oreo Bark is an easy four-ingredient treat. It's the perfect fall candy to serve at parties or package for gift giving.
5. CANDY CORN FUDGE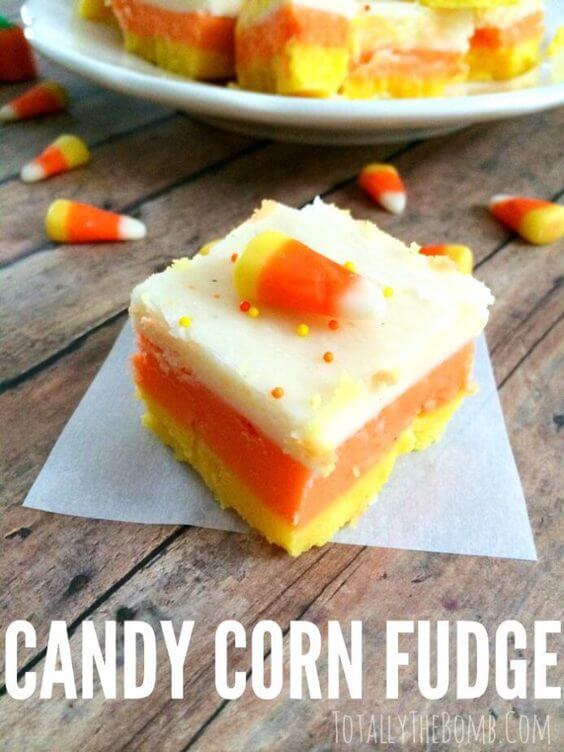 This Candy Corn Fudge has those amazing layers, has all the gorgeous colors of fall, plus, it's fudge.
6. HALLOWEEN S'MORES DIP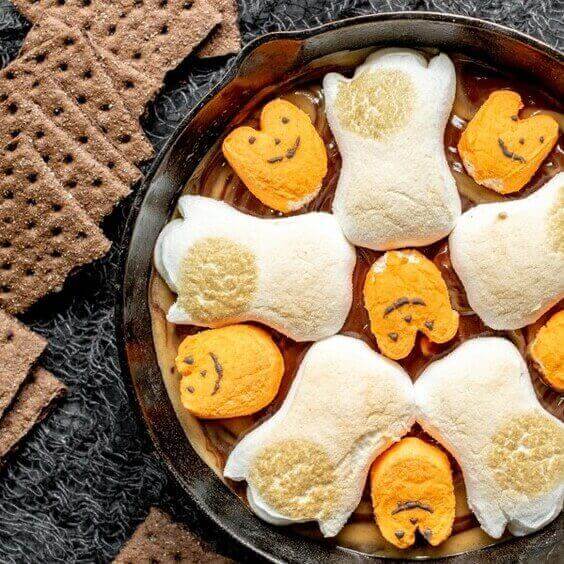 This Halloween S'mores Dip is a delicious blend of melted chocolate and peanut butter, topped with melted Halloween marshmallows. The perfect Halloween dessert for this year's Halloween party!
7. TURN YOUR LEFTOVER CANDY INTO WITCH'S BREW BROWNIES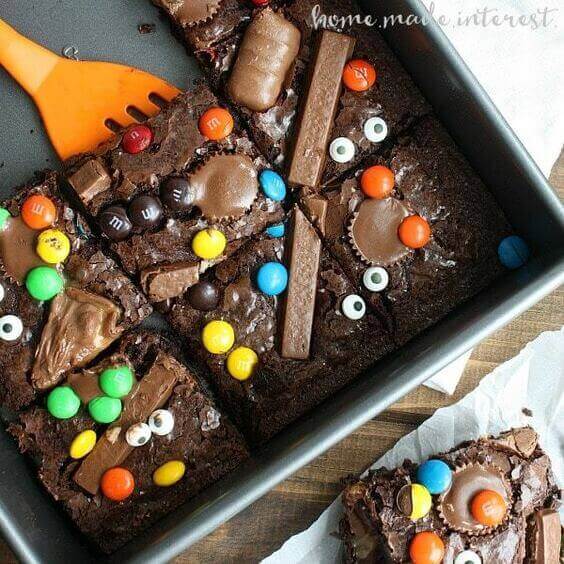 These Witch's Brew Brownies are the perfect Halloween dessert recipe for using up all of your leftover Halloween candy!
8. PUMPKIN CUPCAKES WITH CANDY CORN BUTTERCREAM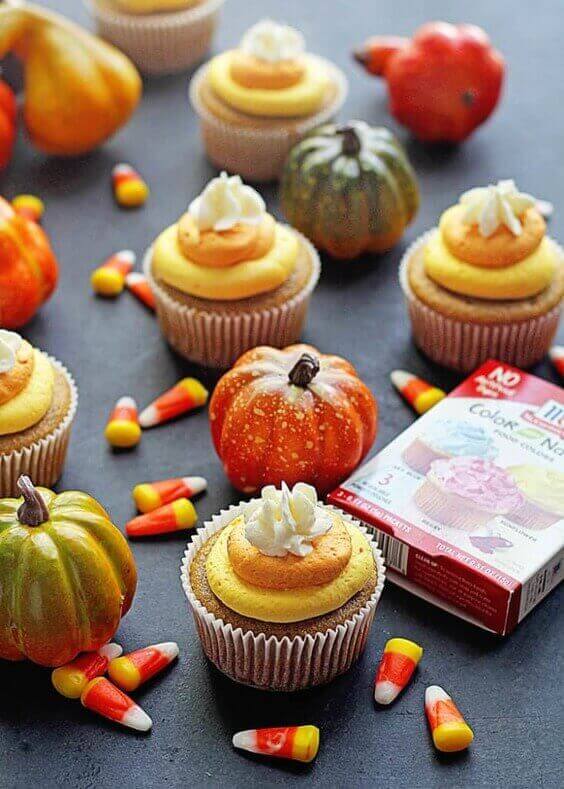 These perfectly moist, tender and spiced Pumpkin Cupcakes with a Halloween festive Candy Cane buttercream will definitely get you in the fall baking mood!
---
You may also like: 7 Meal Planning Tips for Beginners
---
9. Pop Tart Ghosts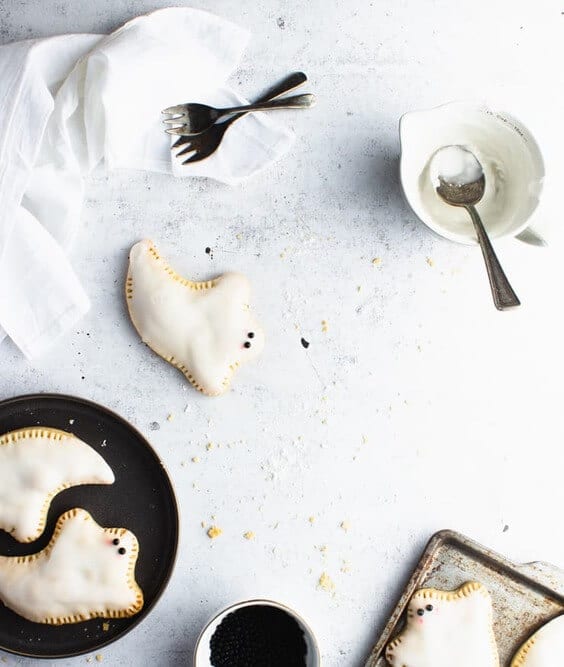 These flaky pop tarts are stuffed with a decadent Nutella filling, covered in a sweet vanilla icing and decked out to delight even the pickiest goblin in your house.
10. Candy Corn Swirl Cookies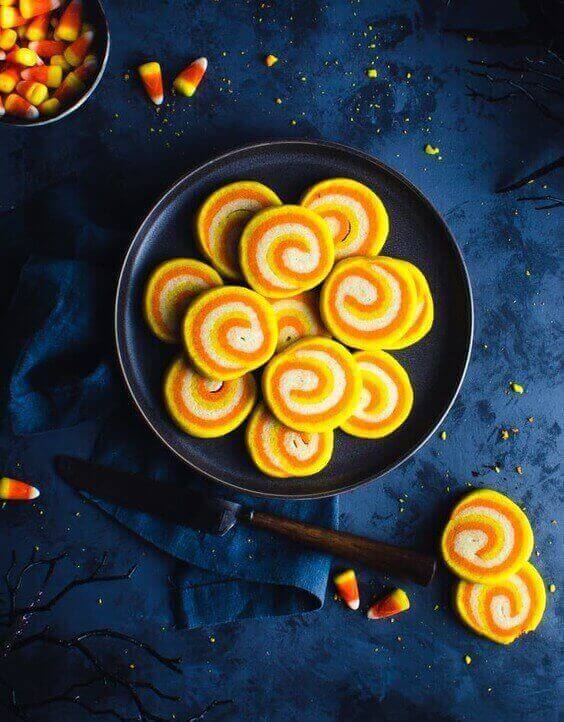 These Candy Corn Inspired Sugar Cookies are decked out in true Halloween style! And best of all: they're every bit as tasty as they are easy to make!
---
You may also like: 10 Gifts for the Cook Who Seemingly Has Everything
---
11. Halloween Monster Cookies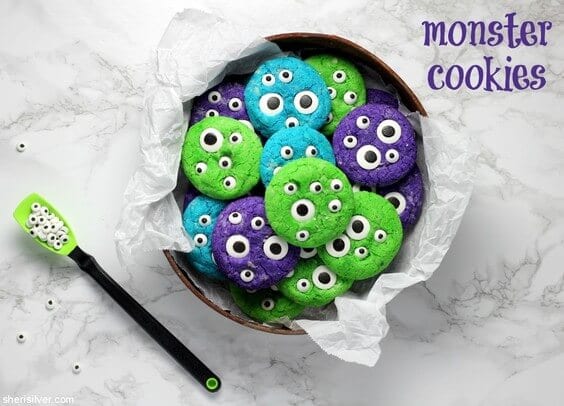 These Monster Cookies will be a great way to get the kids in the spirit of Halloween baking. Just make sure they don't eat all the eyes before decorating!
12. GHOST HALLOWEEN PRETZELS
These Funky Ghost Halloween Pretzels are super cute and easy to make.
13. Gluten-Free Tombstone Brownies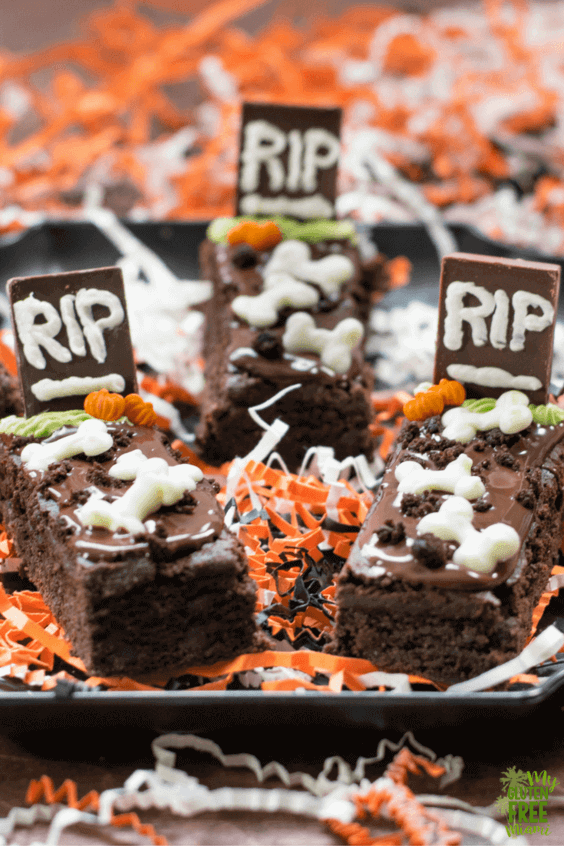 Gluten-Free Tombstone Brownies, spooky top 8 allergen friendly goodies topped with chocolate tombstones and white chocolate bones.
14. Halloween Ghost Chocolate Bark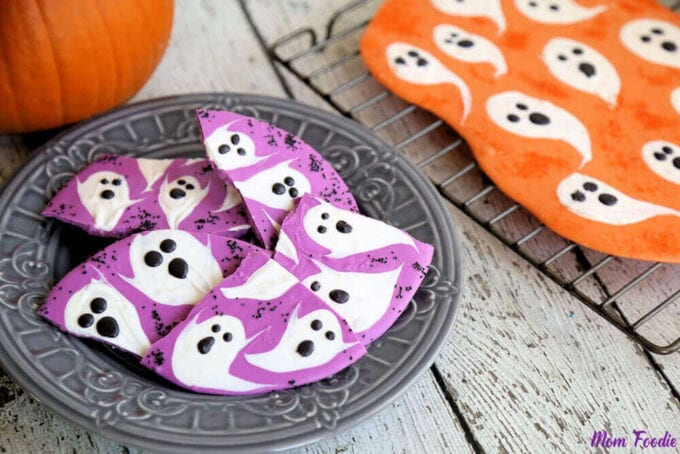 This cute Halloween Ghost Chocolate Bark is a fun DIY Halloween Candy to make at home.
15. Easy Halloween

Vampire Donuts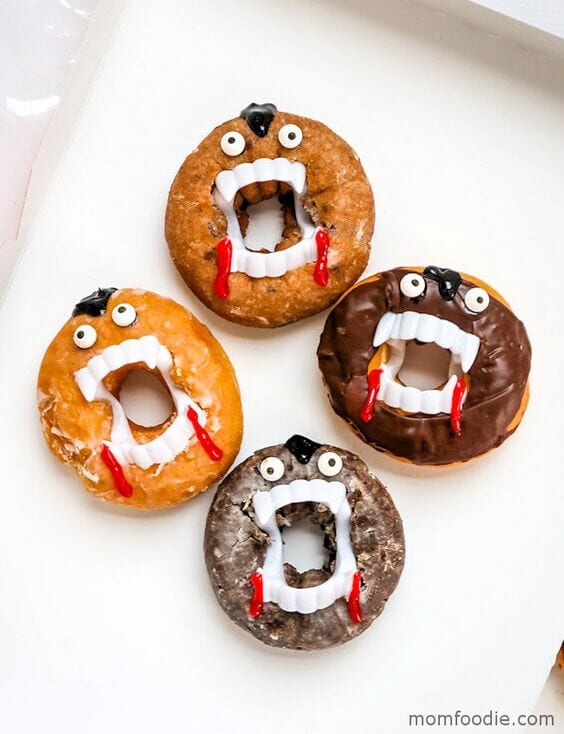 Who doesn't love a good homemade donut? Whatever party you are attending, these easy Halloween Vampire Donuts are great for both kids and adults.
16. EASY CANDY CORN BARK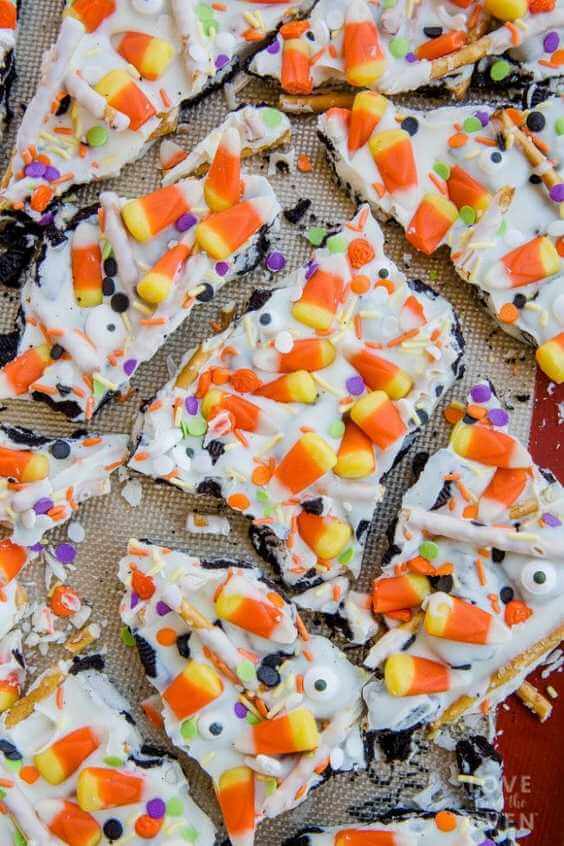 This Easy Halloween Candy Corn Bark is quick to make and super cute and delicious!
17. EASY HALLOWEEN COOKIE POPS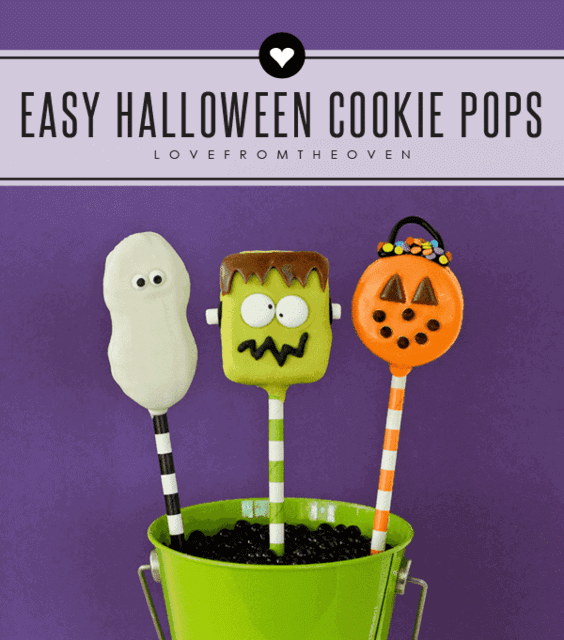 Seriously, how cute are these easy Halloween cookie pops? And they are SO easy to make and easy to eat.
18. Dracula's Bloody Raspberry Chocolates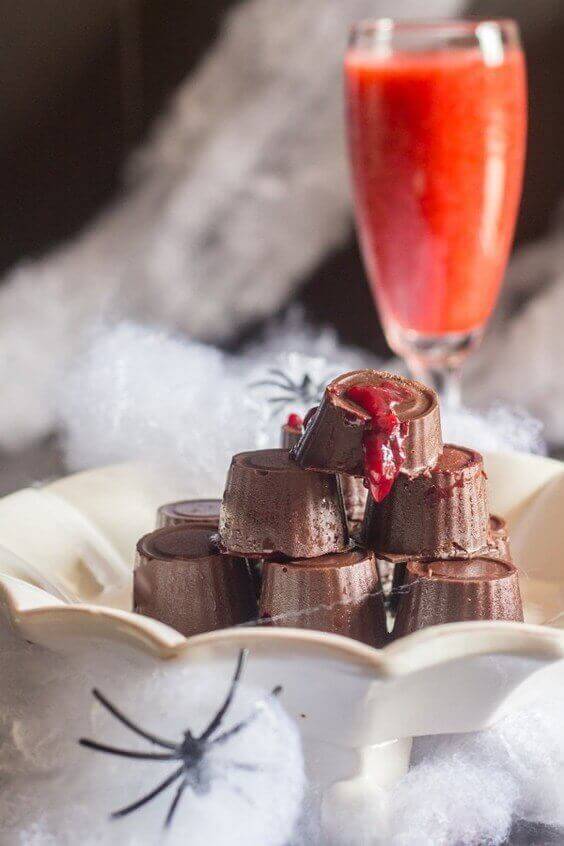 The perfect little treat for Halloween. Dracula's Bloody Raspberry Chocolates filled with a natural red, raspberry or strawberry filling. They taste delicious too.
19. Halloween Candy Bar Pretzel Bites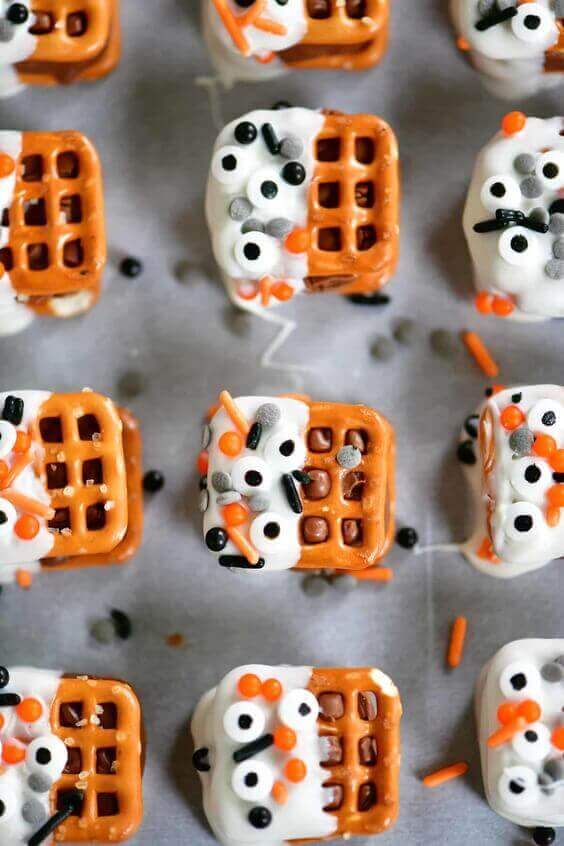 Halloween Candy Bar Pretzel Bites are easy to make with mini candy bars sandwiched between pretzels. A spooky treat that is perfect for Halloween parties!
20. HALLOWEEN JACK O LANTERN TWINKIES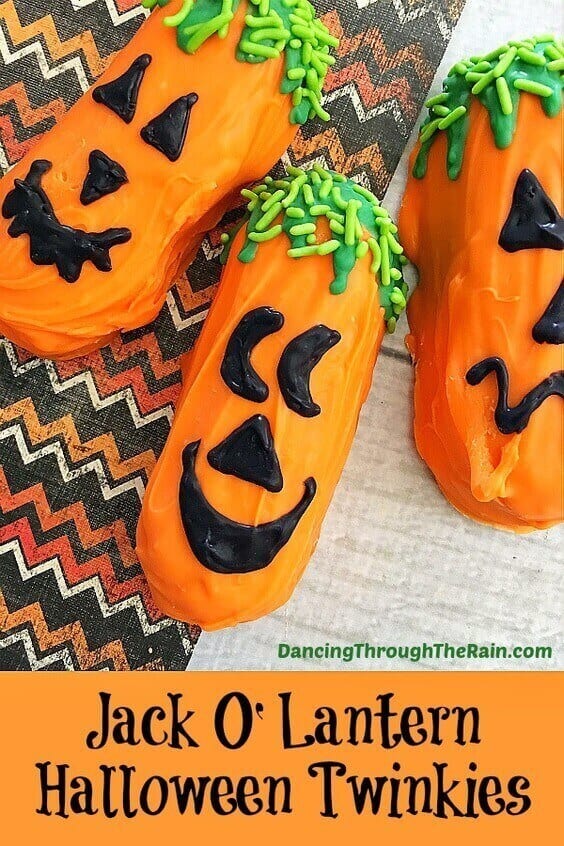 These Halloween Jack O' Lantern Twinkies look super cute and they're actually very easy to make!
21. Spun Spider Web Halloween Cupcakes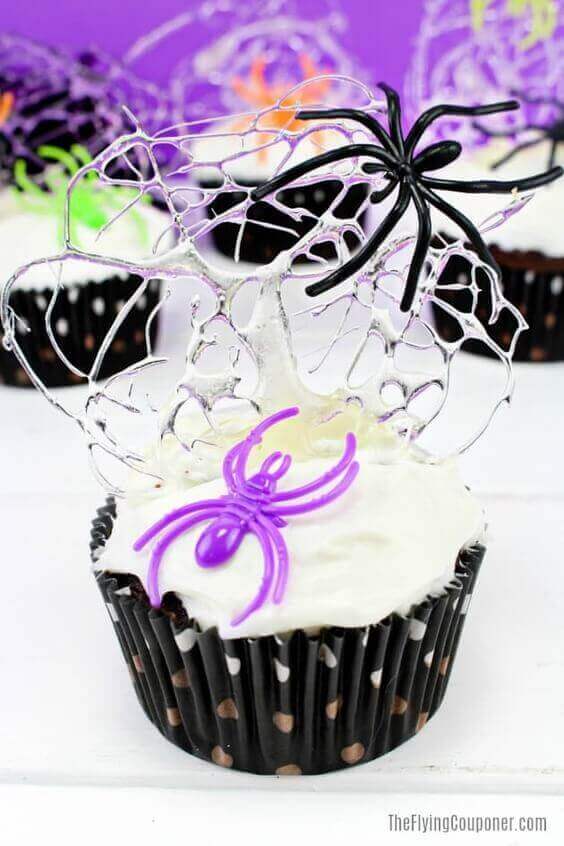 There is definitely nothing like planning a Halloween party full of delicious cupcakes like these to get you in the spirit.
22. GOURMET CARAMEL APPLES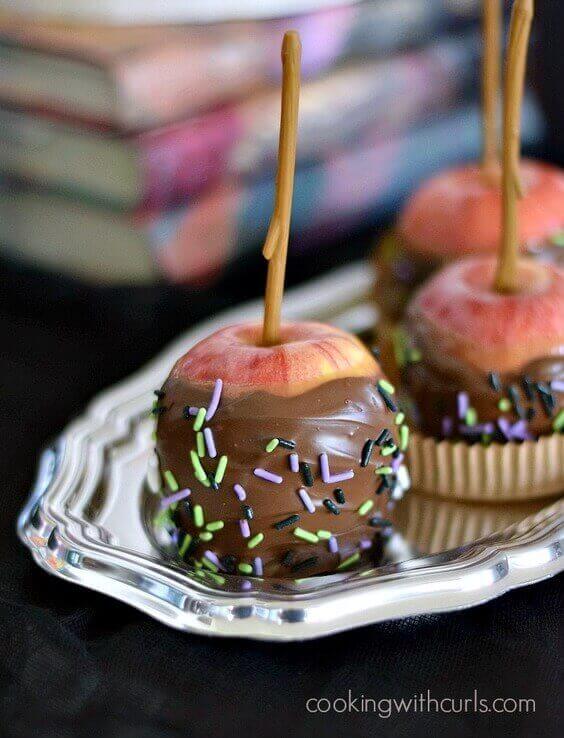 These are Gourmet Caramel Apples because you can make them as fancy as you like, and they are drenched in chocolate!
---
READ ALSO:



Looking to get inspired cooking with Apples? Check out 30 Best Apple Recipes to Make for the Fall Season!
---
I hope you enjoyed this Halloween recipe list as much as I enjoyed creating it!
Which one will you try?
Love This Article? You'll also like these…
One of the best ways to make extra money is starting a WordPress blog with Bluehost! I make passive money every day. Find out how I did it by clicking here!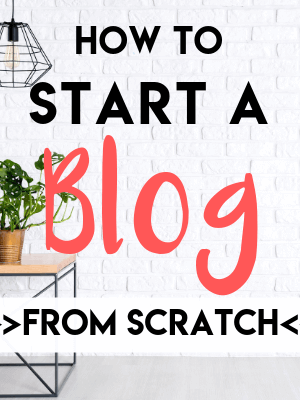 Now I want to hear from you!
What's your favorite Halloween treat to eat?! Let me know in the comments below!
Hi, my name is Rebecca and I am the face behind Everything Abode! I am a lifestyle and wellness writer based out of Vancouver Island. When I'm not writing or exploring mountains and beaches with my furry rescue, I love spending time learning creative ways to manifest a healthy home. Thanks for stopping by!
Subscribe to Get the Tools That Make My Blog Successful!
When you join my newsletter, I'm going to send you insider advice and tools that I use to grow my blog! I only save the BEST for my email list so don't wait!