Have you been thinking of starting the Keto diet or are you on it and have no idea why it's not working for you?
If so, then you may have been consuming some non-keto friendly beverages.
We all know that keeping well-hydrated is very important with any diet that we follow and the keto diet is no different.
So what are the drinks that you should avoid?
There are many drinks to avoid on the Keto Diet but these 8 drinks you should try to avoid for best results to losing extra weight while on the Keto Diet.
Follow this list and you'll be well prepared to stay on target and in ketosis.
8 Strongly

recommended

drinks to avoid on the Keto diet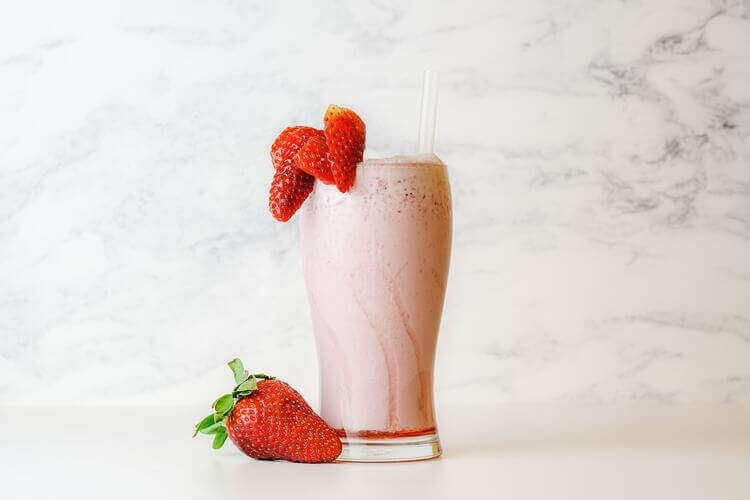 1. Diet soft drinks
Diet soft drinks can be the sneaky diet killer if you're not aware of it because sugar-free soft drinks can actually still cause spikes in blood sugar, making it one of the worst offenders for the Keto diet.
2. Energy drinks
It's best to stay clear from energy drinks while participating in the Keto diet. Energy drinks will not only rot your teeth and speed up for the nervous system (due to high caffeine levels) but they will take your body out of ketosis for the most part of the day.
3. Over sugary smoothies
There may be some healthy smoothies approved for the Keto diet but beware of healthy fast smoothies at your local juiceries or putting too much sugar and sweeteners in the smoothies that you make. These are usually jammed packed with unhealthy sugars from fruits (without their fiber) that will pull you way out of ketosis for the day if you happen to consume one.
4. Iced tea
Iced tea is not a good idea while on the Keto diet and here's why… They are loaded with artificial sweeteners (which also raises blood sugar levels) and those sweeteners will make you gain extra weight and take you out of ketosis.
5. Cafe lattes
Lattes are loaded with added sugar and that extra sugar will add up to added calories thus taking you way off course on the Keto diet to losing those extra pounds. You can still technically drink milk on Keto, but only if you do it wisely, the next tip will explain further.
6. Skim milk
You may be surprised to see skim milk on the list, but here's why it's also a culprit to the Keto diet. Even though skim milk has lower calories than other kinds of milk it still has the same amount of sugar as whole milk, making it a very unhealthy choice while on the Keto diet. Small doses are okay.

7. Beer
While consuming beer on the Keto diet, your body will process the glucose instead of burning fat and this will slow down your weight loss and pull you out of ketosis. Stick to clear sparkling water as a substitute.
8. Cocktails
Cocktails are worse since they have added ingredients that have a high sugar content like simple syrups, concentrated juices, and additives to make them sweet and tasty.
---
Above anything else, let's all agree that water is such a wonderful great thirst-quencher but if you need to drink your daily dose of tea or coffee?
Then don't add sugar!
Hi, my name is Rebecca and I am the face behind Everything Abode! I am a lifestyle and wellness writer based out of Vancouver Island. When I'm not writing or exploring mountains and beaches with my furry rescue, I love spending time learning creative ways to manifest a healthy home. Thanks for stopping by!
Subscribe to Get the Tools That Make My Blog Successful!
When you join my newsletter, I'm going to send you insider advice and tools that I use to grow my blog! I only save the BEST for my email list so don't wait!