Are you interested in learning how to sell feet pics online to make extra money? In this Feetfinder review, we'll discuss how to make money selling pictures of your feet online!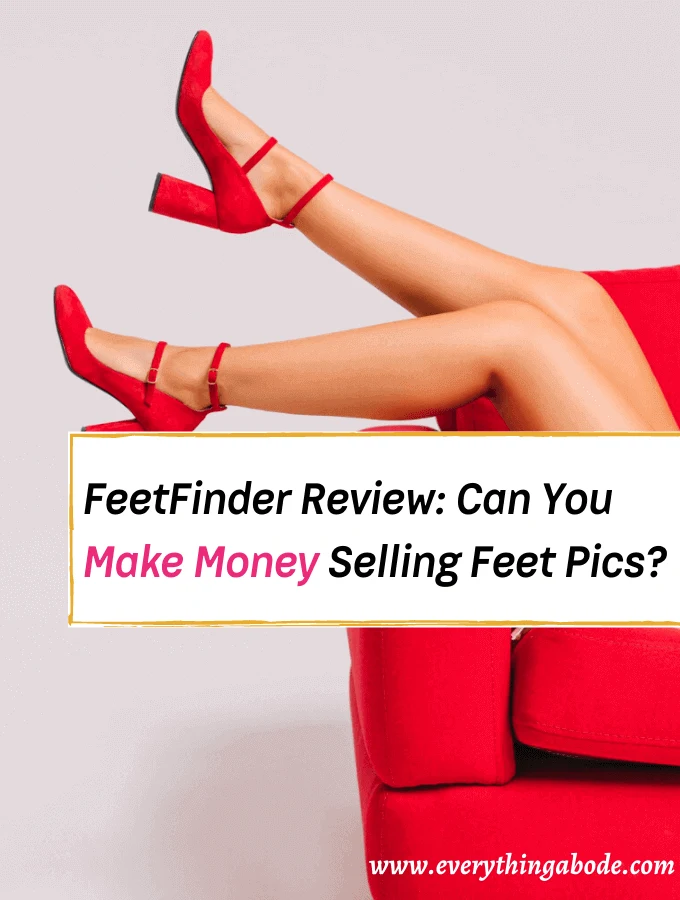 Are you interested in selling feet pics online? Did you know that you can sell feet photos online and get paid for them?
The whole concept of making money by selling pictures of your feet can sound absurd but it is a unique way to make extra money from home.
Although I enjoy blogging and making money from it, this side hustle (selling feet pictures) is growing rapidly.
Not only that, there is a serious demand for feet photos right now, and it's only getting more popular as more people catch on.
The good news is you can sell pictures of your feet anonymously without even revealing your true identity to your buyers if that's what you want to do!
And since Feet finder is one of the most talked-about websites for buying and selling feet pics…
Before you start snapping photos of your beautiful feet, let's find out; what Feetfinder is all about in this Feetfinder review!
What is Feetfinder?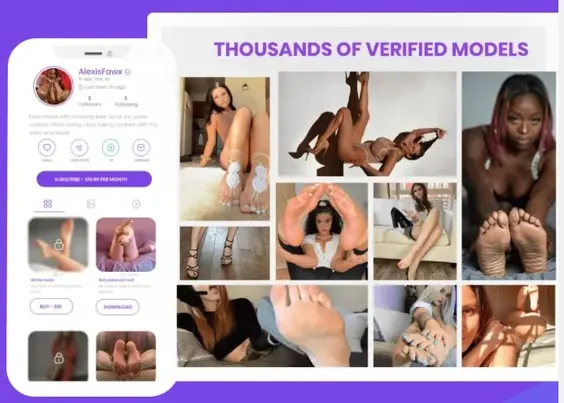 If you looking for a unique and out-of-the-norm side hustle that you can profit from?
FeetFinder is your one-stop shop where you can view pictures of feet, sell photos of feet and talk to other members about, you guessed it, feet!
Feet finder allows verified users to buy, sell, and view custom content of feet online.
According to Patrick Nielson, the founder of Feetfinder, Feetfinder is the most secure, easy, and safest website to view and purchase feet content on the world wide web.
Over 250,000 people and counting upload and buy feet content every single day!
Furthermore, Patrick Nielson believes that selling feet photos on Feetfinder is the best place where you make more money in a safe and secure environment while selling unique one-of-a-kind photography and videos of feet.
Can FeetFinder help you earn passive income?
FeetFinder is an innovative way to make passive income online. But before you begin taking pictures of your feet, you need to have a plan.
It is not wise to upload just a few feet videos or feet photos and expect the money to come in every month without adding new content.
If you want to make passive income, you will need to be creative and active.
Photos are typically priced at $5 per photo. Selling one image could return the monthly fees paid, but most likely, you will want to sell more. Treating it as a small business and promoting your feet finder account is a smart move.
Do you have to be in the US to sign up on Feetfinder?
Feetfinder is available to anyone anywhere in the world and allows users from all around the globe to use it.
This makes feet finder an excellent place for anyone to create an account and see if selling photos of their feet is something they can make money from!
Anyone can sign up and take photos and videos of their feet. Then the images and videos can then be made available to individual buyers and companies at a certain fee.
How to sign up for Feetfinder?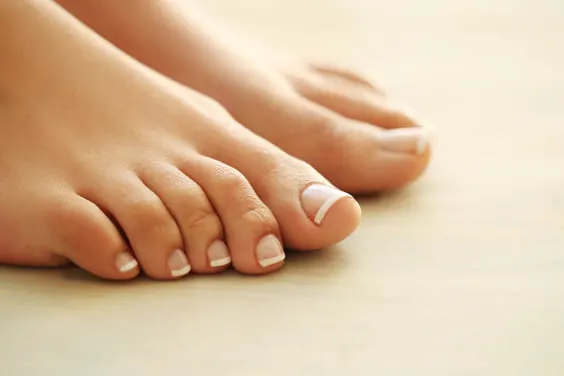 Register for an account. To register as either a seller/viewer/buyer of feet content, click the "Sign up" button on feetfinders website.
Fill in the form and information. To use the platform, you must be at least 18 years of age.
Verify your identity. To verify your age and identity, upload a photo of any government-issued ID. Feetfinder promises that your information will not be shared with anyone. This is to make sure that the sellers aren't bots or fake accounts.
Pay the subscription fee. After you have confirmed all details, the final step in a seller's registration is to pay $3.99 per month or $14.99 a year, or $29.99 for a premium account a year. Its website states that the fee was introduced to ensure that only serious sellers use the platform. The fee will also be used to promote sellers and increase marketing efforts. Plus, improve the user experience on the website, which could lead to higher sales and earnings.
Upload content. After you have been verified, you are able to start uploading content to your Feetfinder "My Material" page. You can upload unlimited photos and videos, but videos must not exceed 10 minutes in length.
Once you have done all of the above, you can now earn money from every sale you make, selling pictures of your feet!
Feetfinders most popular feet categories.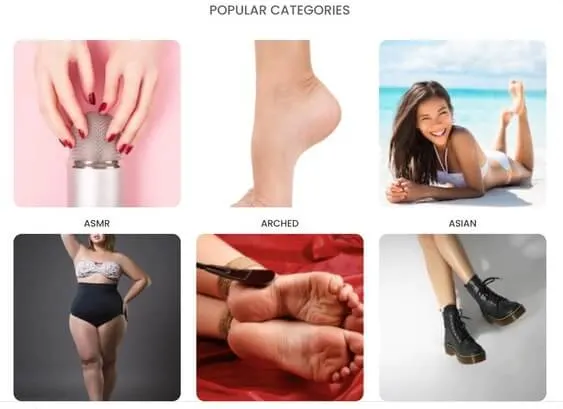 Now let's talk about Feetfinder's different categories.
When it comes to selling feet content online to make money, it's evident that good-looking feet pictures will play a significant role in how you'll make a decent passive income online.
Moreover, since potential buyers also visit the Feetfinder site to view pictures of feet, these visitors usually scroll through a wide range of categories to get what they came looking for.
So to get a better understanding of what feet content is available on Feetfinder, try clicking on the "Popular Categories" tab.
There you will be able to see a wide range of feet photos and videos and see your competitors' prices.
Categories available on Feetfinder include:
Arched feet
Asian
Long toes
Soles
Asmr
Showing face
Nylon
Socks
Sandals
Dirty Feet
Sneakers
Tattoo
High Heels
​Nail Polish
Pedicure
Lotion
Keep in mind that there are so many other categories listed on Feetfinder. However, these categories seem to be the most popular on the site.
These categories should also give you a better understanding and insight of what feet content to create so you can generate a good income for this particular side hustle.
How much can you make selling feet pics?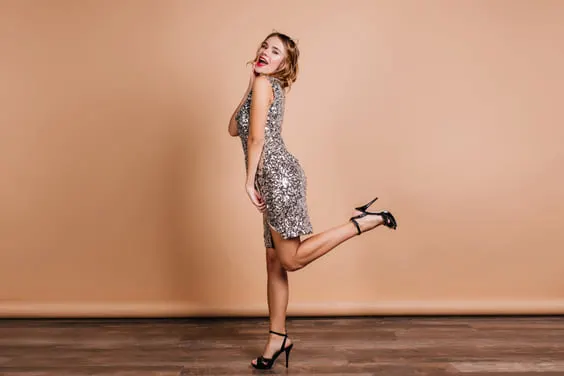 It all depends on who is purchasing the photos. You can make anywhere from $5 to $100 per photograph, just like other types of photography.
Earnings can also be affected by many factors, such as how well you market your photos, down to the quality of your pictures.
Nevertheless, the Feetfinder platform can make passive money.
However, it is all dependent on the quality of content you create and how well your content meets buyers' needs.
How to sell feet pics and make money on Feetfinder?
Here are a few good ways to generate more money from your feet pictures:
1. Price your feet pics well.
You can price your content yourself, which is great news for making money online. Photos can be sold for as little as $5, or you can bundle them together for $40. Some videos of feet can even be priced at over $100. It all depends on what type of foot videos and pictures you are looking to create.
2. Get others to refer your referral code.
You can also earn extra income by earning a commission on the sales of those who have joined the platform through your referral code.
How does the referral program work?
Referral code holders earn 10% on every sale they make. This is not from the Sellers' earnings but Feetfinder's fee. Each user receives a unique referral code/link and can share it wherever and whomever they wish. Your code will be automatically entered into the referral section of any signup if the user uses your link.
Example: User A shares a referral link with UserB. User B signs up using User A's referral link. If user B sells $100, user B makes $80 (80%), while User A makes $10 (10%)
3. Sell specific and custom feet pictures.
Buyers of feet content on Feetfinder can also privately message sellers to request specific photos. You can choose if the person must be a subscriber for added security to get a reply from you.
4. Get featured.
You could sell more if you are a featured model on FeetFinder. You can also offer more custom content and charge more for these photos after being featured.
Why isn't there a Feetfinder app?
FeetFinder was originally going to be an app. But despite their efforts, the app was rejected by Google and Apple because it was a "fetish" app.
However, Feetfinder will be the first app to allow feet fetish content if Google or Apple ever allows them!
As of now, you can only access Feetfinder via a web browser from your desktop computer or smartphone.
Are transactions safe and anonymous on Feetfinder?
FeetFinder has partnered with two payment processors in order to ensure that transactions are safe and anonymous. These two processors include Paxum and Segpay. Paxum is used for international transactions, while Segpay is used to transact with sellers in the USA.
Can you sell other things on Feetfinder?
Feetfinder is only for photos and videos of feet. You will be banned if you sell nude images. Of course, nude pictures of your feet are okay, but naked photos of anything else will get you banned from the site.
FeetFinder Review: Pros and Cons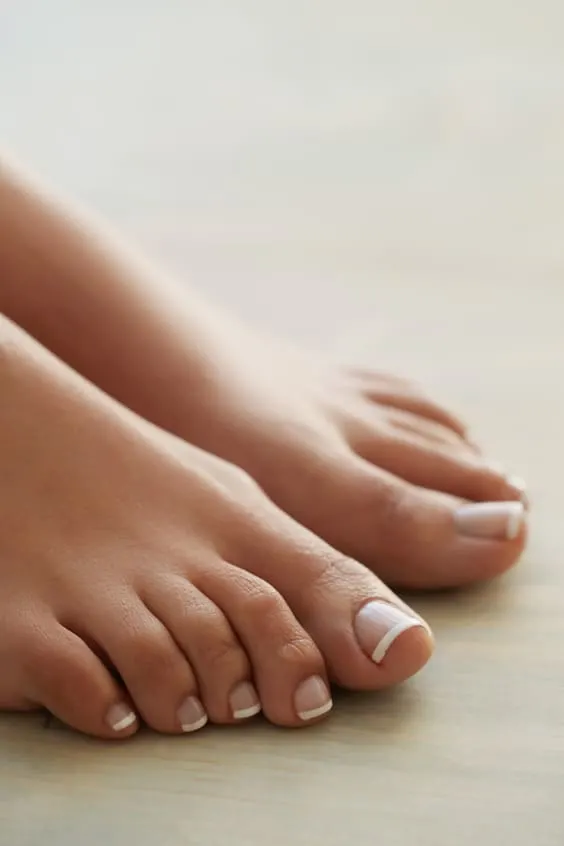 PROS
You can keep 80% of sales as a seller for your photos.
The seller sets the price. You determine the price you charge for content that you publish. You can get the most from the platform if you have a solid business strategy.
FeetFinder is available for free to all buyers, which could help attract more buyers. When there are more buyers, it means the potential for more money.
Feetfinder offers weekly cash giveaways. FeetFinder searches for active sellers on the site who interact with FeetFinder via social media and then buys some of their content.
An account can be canceled at any time by the seller. If they aren't satisfied with the site, sellers can revoke their accounts. However, products and services cannot be refunded.
It is a very serviceable site. This website provides a lot of practical, detailed information to make sure users are fully informed.
CONS
Feetfinder isn't free. No matter how much content you want to publish, the subscription fee is automatically charged to all sellers who sign up.
There is no sign of a free trial available for sellers. To be able to share their content on this site, sellers must pay. The monthly charge is $2.99, or $24.99 per year. FeetFinder didn't initially charge sellers for using the platform. However, they strayed away from that.
20% of sales is used to secure data and pay for transactions. (This could be considered a pro because the website is being actively maintained).
Feetfinder requires you to have an ID in order to register. However, this could be a problem if they don't have a secure system.
No FeetFinder App. FeetFinder users are limited to the website version as no app has been created (as of yet!).
What do people say about Feetfinder?
Feetfinders trustPilot review is 4.9 Stars.
FeetFinder has received some solid reviews from Trustpilot.
FeetFinder has its fair share of bad reviews, too, just like any other business, but many of these are sellers who didn't give Feetfinder enough time to make a living.
FeetFinder also appears to respond quickly to complaints that are posted on Trustpilot. For sellers who are having trouble getting started, they offer help via email.
Feetfinder vs Instafeet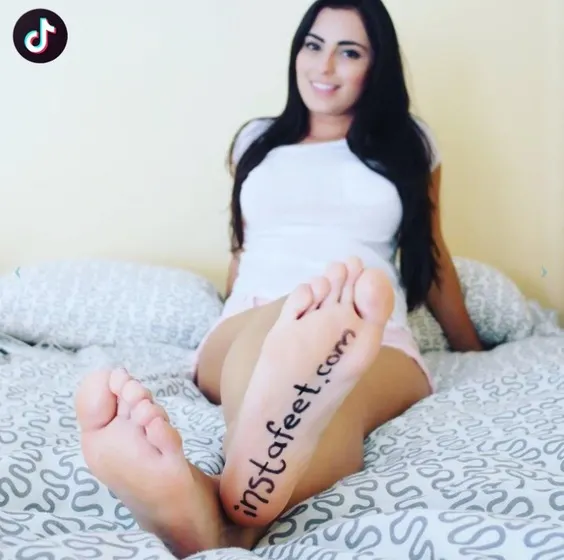 Instafeet is another popular website that allows people to buy and sell feet photos online.
However, only users who are subscribed to your Instafeet seller page can access your feet content online, and building a following can take time.
It is a bit more secure in that your photos are not easily accessible online via Instafeet. Still, it will give you far greater opportunities to make money using Feetfinder since any potential buyer can view your feet content online and then make a purchase.
However, Instafeet is also free to join, so if you are considering this unique way of making money online, signing up for free makes Instafeet a better option for beginners over Feetfinder.
But bear in mind that instafeet also charges a commission for every sale you make as well. Instafeet takes a 10% cut of your earnings on the platform compared to Feetfinder, which keeps 20%.
You might want to consider starting with Instafeet to get your feet wet (no pun intended!) especially since there is no cost to join, or even better you can cross-promote between both of the sites so you can have more success at being able to make passive money selling feet content online.
You can read my full Instafeet review here!
Is Feetfinder Safe?
Sites like FeetFinder are often questioned about their safety. But you can rest assured knowing that FeetFinder is secure and safe with the platform they have built.
FeetFinder is the most secure and safest website to sell and buy feet content. Your data and card information are kept safe and secure with third-party firewalls, PCI compliant security, and encrypted servers.
Signing up is subject to verification, and other safety measures are in place for both buyers and sellers.
The site is also secured, and customers cannot see your personal information or any other personal data you have used to sign up to verify your account.
Since FeetFinder charges a small monthly subscription fee to keep you updated and safe, it keeps unwanted people at bay.
How do I sell pictures of feet anonymously?
If you are careful, it is possible to sell photos of your feet anonymously.
Here are several ways to protect your identity:
Cover your face with a photo sticker or prop that you find in a photo editing program.
Never use your legal name. If anonymity is important to you, it might be worth changing your name to an "alias" name. You can also choose a name that has no relatives to your real one.
Try to hide, blur, or block identifiable body features such as scars, tattoos, and beauty marks.
A wig can make you more anonymous than your usual hairstyle.
Never reveal your location to anyone. If you do, tell them that you are from another country.
Create a new social media account with a NEW email address.
Geo-tagging must be disabled in your default camera app. This will prevent your customers/subscribers from looking at your photos and tracking where your foot photos were taken.
Invest in a VPN. VPNs can be bought with monthly subscriptions and are very affordable. VPNs can be used to pretend you're in Australia, but you really are in the USA. VPNs are a great way for you to remain anonymous online. It changes your IP address to an alternative IP address.
Disclaimer about selling photos online.
Although you may not be able to make as much money as people who sell naked photos of their faces online, you can still make a decent amount of money selling pictures of your feet online anonymously.
No matter how desperate you may feel to make money, your values should not be forgotten. Your safety and your well-being should always be your top priority before cash. Stay safe!
FAQ
Will my phone number be visible to other users?
No other users will see your phone number. This information is used to send users text messages to reply to messages, offers, and other updates that are all located within the feet finder software online.
Can I buy or sell content other than just feet?
FeetFinder is only for feet content. Feetfinder strictly enforces this rule and does not allow any graphic or nudity content. As long as no naked nudity is visible, it is okay to wear lingerie or thongs.
Is it possible to share an account with other people?
No. Only verified users can access the FeetFinder account. FeetFinder will ban you from sharing an account with anyone.
What age do I have to be to use FeetFinder?
FeetFinder can only be used by users who are at least 18 years old. If you are younger than 18, you will not be permitted to create an account. FeetFinder will report any users who have created accounts that are under the age of 18.
How does Feetfinder verify the identity and age of users?
Before Sellers can upload content, message Buyers, or modify their profile, they must verify their ID.
Buyers will only need to link their cards before they can access their accounts.
Sellers must also submit a picture of a government-issued ID along with a selfie to match. This is done to make sure there aren't fake or underage accounts.
FeetFinder will not share or sell your information to any other company. This is only used for verification purposes and payment purposes.
Is FeetFinder free to use for buyers?
FeetFinder is available for free to all buyers! FeetFinder only charges Sellers a small monthly subscription fee of $3.99 per month or $14.99 per annum (or 9.99 per month for premium). These costs pay for new features and marketing to attract Buyers.
Is Feetfinder legit?
This Feetfinder review would not be complete without expressing my honest opinion on whether Feetfinder is legitimate.
Compared to my Instafeet review here, I am more confident that Feetfinder is a more secure place to start selling feet pics online.
However, that is only if you don't mind paying a small monthly fee that costs less than a cup of coffee.
The only reason I say this is the membership fee at Feetfinder does keep unwanted people at bay. Since Feetfinder actively promotes and replies to reviews on Trustpilot, it makes them more reputable in my eyes.
Also, if Feetfinder were not as involved as they are, I wouldn't recommend them, but comparing Feetfinder to Instafeet, I think Feetfinder takes the win!
Nevertheless, just because you are reading a review on my website doesn't mean you are safe to hand out your personal information online.
My best advice is not to give out your primary bank account information, PayPal info, passport numbers, or any other ID that shows a lot of information about yourself, who you are, and where you live.
When it comes to selling anything online, stay safe, especially when selling things for money.
Feetfinder review: Final thoughts.
Although Feetfinder is a great way to sell pictures of your feet online, it's also an anonymous way to sell feet photos online. So if you are looking to try this unique way to make money, give it a try.
Since you don't need to reveal your personal information, such as your Paypal account, to your buyers at all, this makes transactions anonymous and secure.
The only thing I would suggest is to be safe. Eighteen years of age is still a bit young and if you are young and looking for a way to make money online, then I think blogging is your best bet over selling feet pictures.
I highly recommend starting a blog, so you can own a little slice of the internet! Plus, you can create a blog in less than 20 minutes with my helpful guide here.
Whatever you choose, make sure you give it time and always stay safe. You won't make money right out of the gate, espeically if you don't put in the time and effort.
However, the sky is the limit if you work hard and get a little creative!
Welcome to Everything Abode, your daily inspiration for every activity at home!
Our goal is to inspire you to live an elegant and chic lifestyle from the comfort of your home.
We'll help you express yourself through authentic style, aesthetic beauty, and stylish home decor.
Subscribe to Get the Tools That Make My Blog Successful!
When you join my newsletter, I'm going to send you insider advice and tools that I use to grow my blog! I only save the BEST for my email list so don't wait!