Instafeet is a unique way to make money by selling photos of your feet online. If you want to learn how to sell feet pics online? You have to read this instafeet review!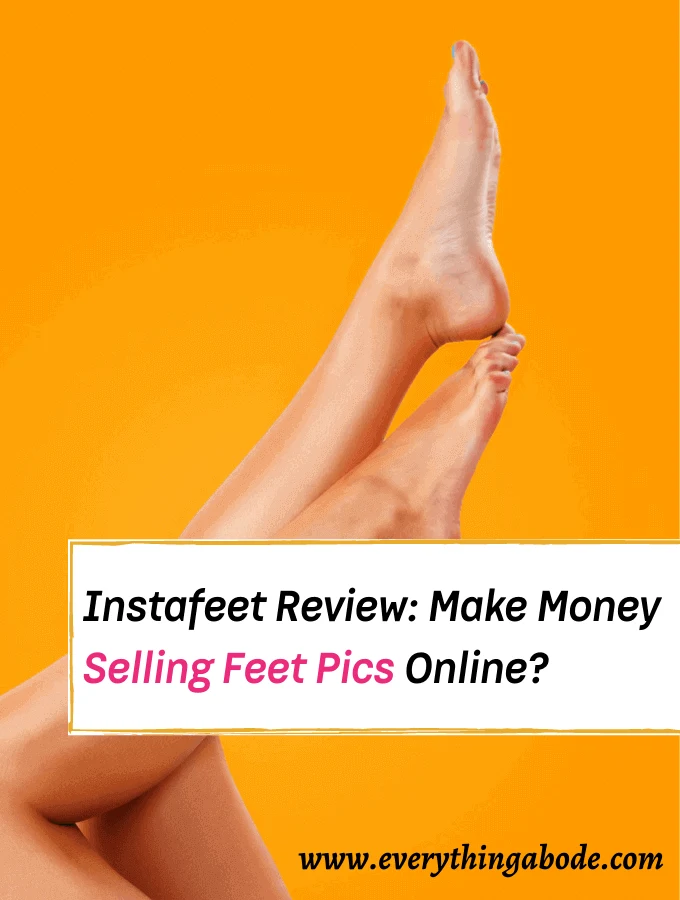 If you've ever considered or thought about making money selling feet pics online, then this Instafeet review is for you.
After all, Instafeet is a private site for buying and selling feet pics (aka feet pictures) online!
The term instafeet started as a popular and trending hashtag on Instagram and was then created to be pretty much a term for internet stalking feet enthusiasts around the globe.
Since then, instafeet has turned into a whole new profitable venture for people with good looking feet!
Because for the people who want to get paid real money to provide pictures of their feet for a profit, Instafeet essentially is the marketplace where feet fetish enthusiasts and various companies can pay to see those pictures of strictly feet content.
Instafeet also allows anyone to connect with admirers of their feet and is a platform where they can get paid to allow people access to exclusive pictures of their feet pics privately.
In this article, we'll go deep into what instafeet is all about, how you can try out this unique way of making money from home, and see if instafeet is something you think you and your 'feet' have been missing out on! 😉
Important note! – If you are interested in the whole concept of making money online, you definitely need to check out some of my other posts including 8 Painless Ways To Stay Motivated As A New Blogger, 7 Things Bloggers Do To Be Successful At Blogging, and How To Make Money ($100 Dollars A Day) On Pinterest!
I have also written a detailed post on how to start a blog in less than 20 minutes that you should definitely check out if you are interested in making legit money online.
Now let's start the review!
Instafeet Review: Can You Make Money Selling Feet Pics Online?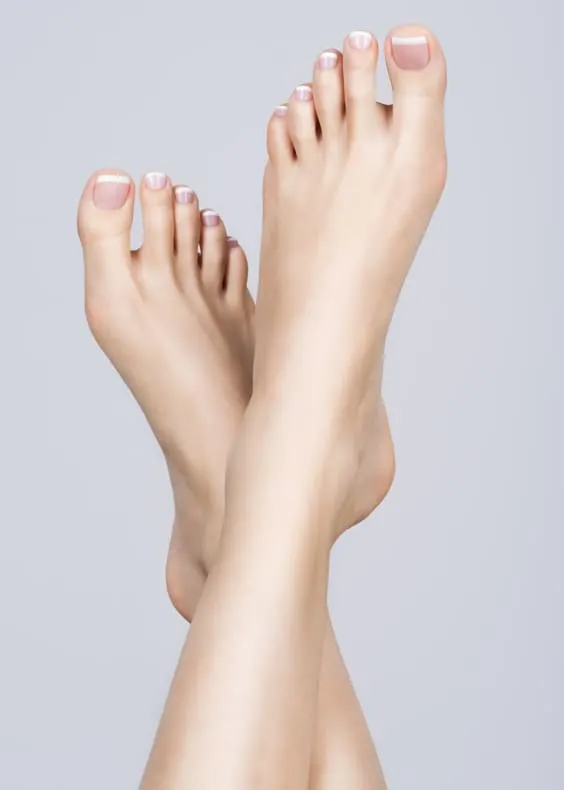 What is Instafeet?
Are you confused about what the craze is all about when you hear that people are creating feet content for money?
You are not alone! Yes, people are making money selling feet pics online and they are doing it on instafeet.
Instafeet is an online platform where people of all backgrounds can sign up to see and sell pictures of feet online.
It's also a platform where people can become foot models and sell pictures of their feet for profit.
Believe it or not, the sellers on instafeet are keeping this trend alive.
They create various and unique content of their feet like pictures at a sandy beach, in the bath, or having a pedicure.
They are doing this so that feet enthusiasts and potential buyers can pay them actual money to see them or use them for commercial purposes.
How does instafeet work?
Instafeet, is an online marketplace that is a subscription-based website only.
Instafeet allows users to buy and sell photos of their feet online, providing they are 18 years of age or older.
Anyone can create an account so they can start selling pictures of their feet to interested buyers.
Some buyers interested in foot and feet content include photography stock websites, foot care blogs, advertising agencies, and of course, feet enthusiasts.
The only caveat is instafeet specializes in selling and uploading pictures of feet only.
What makes instafeet different?
Unlike other social media platforms, the best thing about instafeeet is that Instafeet is a private social media platform that allows you to upload your photos only to those who have subscribed to you.
Your feet pictures are only visible to the people who have subscribed to follow you on instafeet. They are not visible anywhere else unless you share and market your images elsewhere.
What age do you have to be to sell feet pictures on instafeet?
As previously discussed prior, to be a valid seller on instafeet, you must be 18 years of age or older.
That means that anyone over the age of 18 can sign up on Instafeet and become a foot content creator.
The great thing about instafeet is that they verify the identity of each account holder.
So to create a profile and start being able to make money selling feet pics online, the account and profile must be approved with a valid photo id to create a seller profile.
Can I really make money selling feet pics online?
Now for the main reason why people are creating accounts on Instafeet…
There is a real market for selling feet pics online!
Although it's not a standard way to make an income online, it is still legitimate.
Moreover, if you are interested in making money from home, selling your feet photos is an easy way to do it.
However, it may not make you wealthy immediately, but it is possible to turn those great-looking pictures of your feet into a profitable side hustle.
How much money can you make on Instafeet?
Feet artists generally charge $5-$100 for each image on instafeets website.
That means, for example, if you charge $5 for each image and sell ten photos, you'll make $45. That's because Instafeet will also charge a 10% commission on all sales.
In general, yes, you can make money off of your own feet images using instafeet.
Who buys feet pics on instafeet?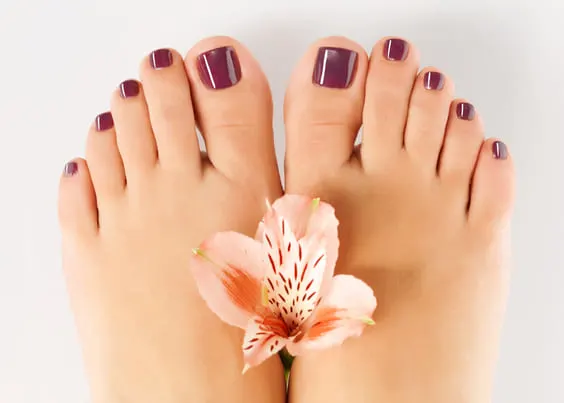 Believe it or not, there are many various people, groups, and even companies where your adorable feet pictures are needed. These include:
1. Stock photography sites.
Stock photos are professional-grade photographs that can be downloaded or purchased, and sold for various purposes.
If you are taking high-resolution pictures of your feet, chances are you can resell them to stock photography sites through instafeet.
However, many stock photography distributors and photographers retain ownership of their images and determine the usage parameters and price themselves if they sell directly to stock photography sites.
For more information on this unique way to sell photography pictures online? Check out this article of the seven highest-paying photography websites where you can sell your pictures and retain your royalty payments.
2. Artists.
Various artists are always looking for unique one-of-a-kind photos to upgrade their own personal and professional work. If you have a foot photo that they are interested in buying, they can easily subscribe to you and buy your feet pictures on instafeet.
3. Foot modeling agencies.
Did you know that anyone who has attractive feet can quickly become a foot model through instafeet?
Foot models are required for product close-ups, usually shoes.
However, your feet pictures can also be used for various other advertising purposes, such as content to be used in magazines and other online digital media.
Is instafeet safe?
The reason instafeet is up for review is that, through my research, I found instafeet to be the safest platform to use online.
Since a site admin must approve all creator profiles to ensure quality, I think that's what makes instafeet more safe than other online platforms.
Of course, suppose you are considering making money this way, as long as you know to be safe with your online instafeet profile, and don't divulge too much personal information for your onlookers…
In that case, you can easily remain anonymous and have your feet stay the only star!
How do I create an instafeet profile?
Step 1. Create a Profile.
You can easily apply to instafeet and create your own feet profile if you are over 18. However, everyone will not get accepted, so read the rules first. To create an account, you must show a valid photo ID to verify it is you.
Step 2. Post content.
it is highly recommended that you post at least five feet photos to start your profile. You can keep adding more to keep your subscribers paying every month.
Step 3. Set a Price.
Most users, aka feet models, price their pictures under $10 /month. It's better to have many people pay a little than setting your prices too high to start with.
Step 4. Get your own unique link.
Instafeet.com/yourusername will be your own unique URL link that you can easily share on your other social media accounts to grow your subscribers.
Step 5. Share and market.
Tell your friends and followers on Instagram, Twitter, and Facebook. Create a need for your feet photos by pitching your instafeet profile to foot blogs and foot modeling agencies.
FAQ's
Does instafeet take a cut when you receive a payment?
Yes, Instafeet takes a standard fee (10%) to pay for credit card processing and online maintenance.
How long does it take to get approved?
Currently, it can take from 1 to 3 weeks to be reviewed. Instafeet only sends out emails when a user has been approved.
I tried to sign up as a Creator but it is closed, when will it open again?
Instafeet does close registrations when there are too many on the waitlist. If this is the case, there is no set date, but keep going back to the platform to see if you can create a profile.
When are payments sent out?
Instafeet payments are sent out every 1st and 15th of each month. You must have a valid ID with your age uploaded to the Edit section to start receiving your payments.
Do I have to show my face on instafeet?
Although having your face showcased on your profile is not required or mandatory, sellers find that they generate more subscribers if the profile has a face to match the subject's feet.
How can I sell feet pictures anonymously?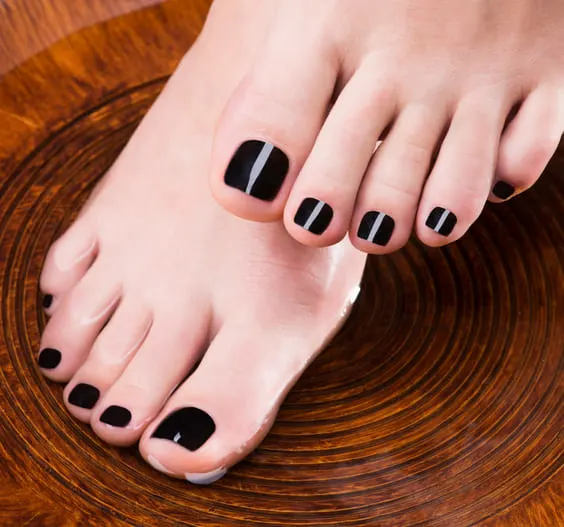 It's not difficult to sell your feet photos anonymously if you take the necessary precautions.
Keep your face out of the frame and cover it with a prop or photo sticker that you can find on a photo editing app.
Never use your legal name. You should consider changing your name to an alias name instead of using your real name if anonymity is what you want. Choose a name with 0 relatives to your real name as well.
You should also try to make sure to obscure, blur or block any identifiable body features, such as identifiable scars, tattoos, beauty marks, etc.
You can also be even more anonymous by wearing a wig that is different from how you normally wear your hair.
Never tell anyone where you live. If you do, tell them you're from somewhere else.
Don't forget to create a brand new social media account using a NEW email address and a NEW username on platforms such as Instagram, Twitter, or Facebook.
Make sure you turn off Geo-tagging on your default camera app. This will prevent your customers/subscribers from looking at your photos and tracking where your foot photos were taken.
Invest in a VPN. VPNs are affordable and can be purchased with monthly subscriptions. VPNs can also be used to pretend that you are in Australia, but in reality, you are in the USA. Vpn's are such a great way to stay anonymous online because it changes your real IP address to an alias IP address.
Disclaimer on selling photos online.
It is likely that the less you show in your photos the fewer people will be tempted to buy. But under no circumstances or no matter how desperate you want to make money, don't forget your values. Money should always come second to your safety and health.
Although you might not make as much as those who sell photos of their naked faces, you could and can still earn a decent income online selling photos of your feet anonymously online.
Where else can I sell feet pics online?
Instafeet is the primary place where it is monitored and safe to use to sell pictures of your feet online.
However, there are many other websites and ways you can sell your feet pics to make extra money online, such as:
FeetFinder.
Foap.
Etsy.
Zazzle.
eBay.
Craigslist.
Stock Photo Sites.
Footcare blogs.
Foot Modelling Agencies.
Instafeet review: Is Instafeet worth it?
As much as selling pictures of your feet is unique, I'd say if you give it a shot, what do you have to lose?
Who knows, if the instafeet term keeps trending in the coming years, I'd say it's better to be involved from the very beginning than to partake when it's overly saturated.
Just remember, always be safe when you are uploading any content online!
Ensure you do not disclose any personal information within the pictures you post online such as showing people where you live, what your neighborhood looks like, and where you are located within the pictures.
Other than that, I think Instafeet is definitely for someone with very attractive feet and would like to monetize them for extra cash!
If you would like to learn how I make money online? Take a look at how I started this blog and how you can do the same here!
And for more information on how to sell photography pictures online? Check out this article of the seven highest-paying photography websites where you can sell your pictures and retain your royalty payments.
Welcome to Everything Abode, your daily inspiration for every activity at home!
Our goal is to inspire you to live an elegant and chic lifestyle from the comfort of your home.
We'll help you express yourself through authentic style, aesthetic beauty, and stylish home decor.
Subscribe to Get the Tools That Make My Blog Successful!
When you join my newsletter, I'm going to send you insider advice and tools that I use to grow my blog! I only save the BEST for my email list so don't wait!