Upgrade your loved ones' kitchen game (or your own) with these smart and modern kitchen appliances. You'll easily add luxury to your daily routine in any contemporary kitchen setting.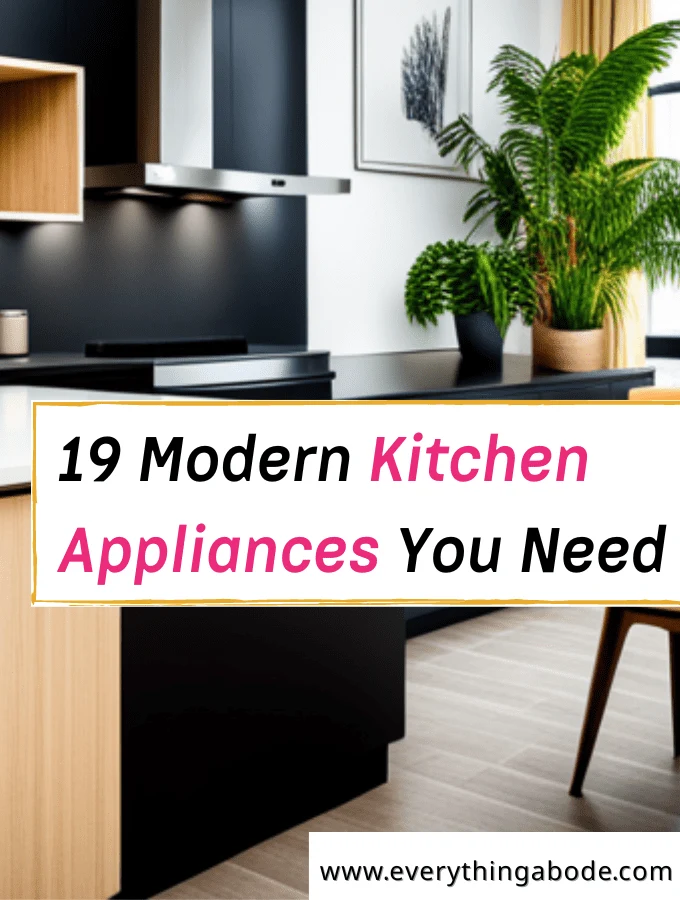 Modern kitchen appliances have come a long way in recent years, and they can make cooking and entertaining more accessible and enjoyable than ever before.
Moreover, since your kitchen is one of the most vital rooms in your home, serving as the heart of every gathering and holiday celebration, Modern kitchens often boast appliances explicitly designed to simplify cooking.
Whether for upgrades to an existing kitchen or building from the ground up, modern appliances will undoubtedly come in handy when preparing and cooking delicious food!
We rounded up all the modern kitchen essentials from a blender with unique features to something as basic as a toaster.
So let's bring an air of class into your kitchen with this selection, which can elevate and revitalize any kitchen space they inhabit!
Here are 19 modern kitchen appliances with their estimated prices and where to purchase them.
19 Modern Kitchen Appliances for People Who Love Nice Things
1. SMEG Stand Mixer – $539.95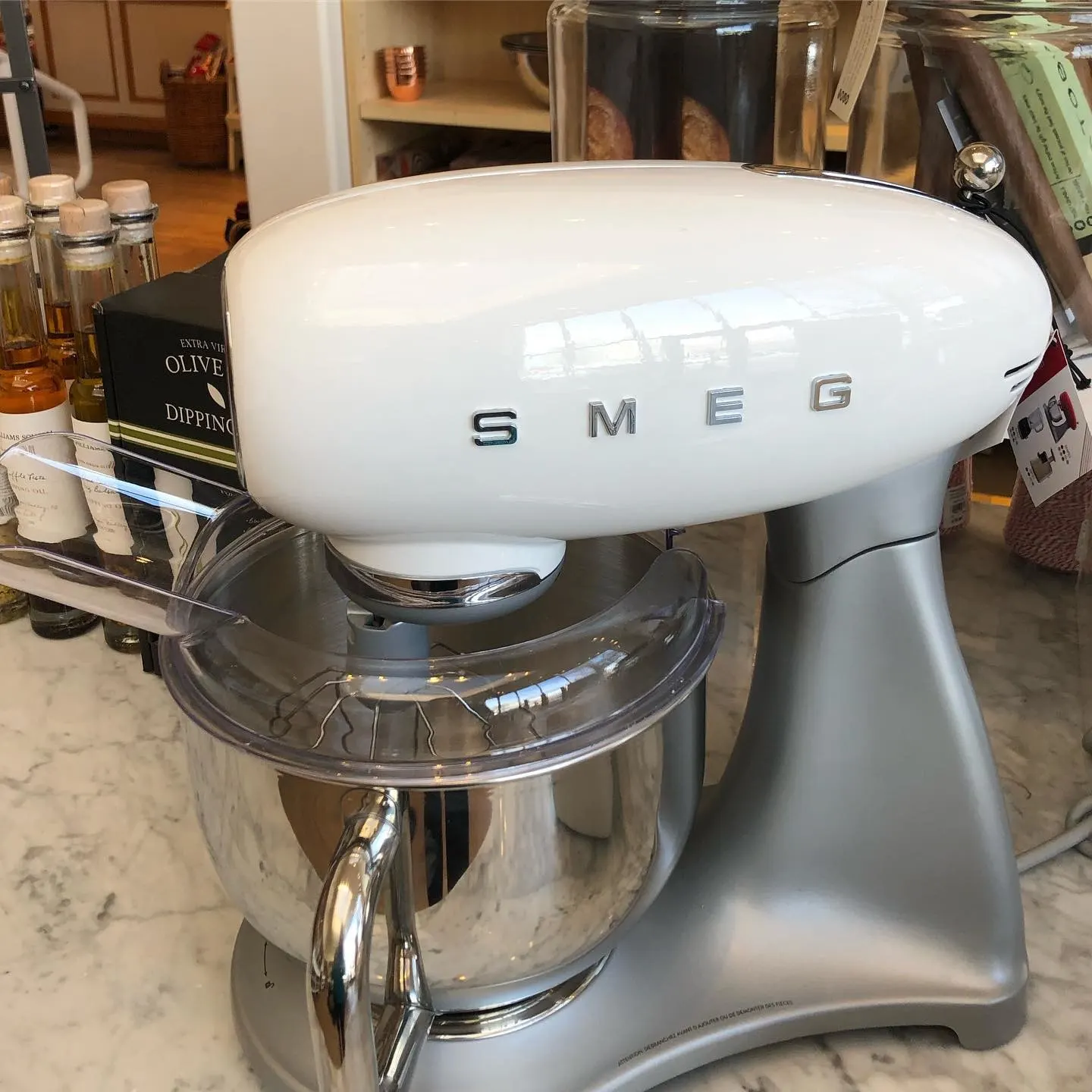 SMEG Stand Mixers are small domestic appliances that can assist in various culinary endeavors.
They come in cool retro-style designs with curved lines and vibrant colors and offer a range of accessories that can turn the stand mixer into anything needed to cook, bake, and even make gelato!
The SMEG stand mixer has a 600 W motor, and different color options are available, such as red, black, cream, pastel blue, and even special editions (check out the one below!).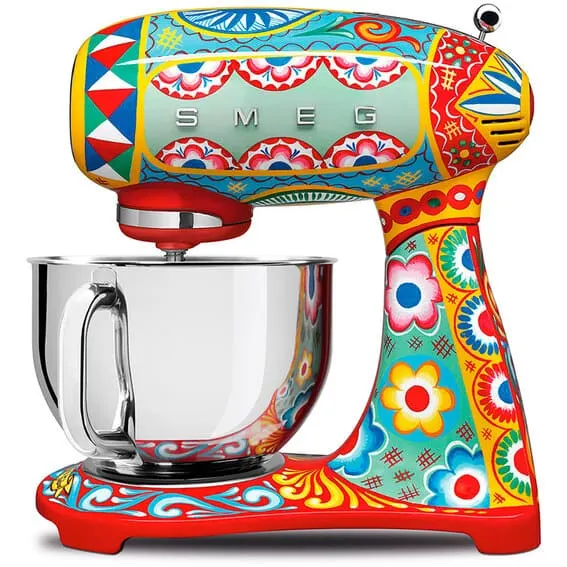 This SMEG special edition is called the 'Sicily is my love' stand mixer in collaboration with Dolce&Gabbana.
According to Food & Wine, the Kenwood Chef XL Titanium is one of the best stand mixers for 2023, with a 5-quart stainless steel bowl and 750 watts of power, making it a top-of-the-line kitchen appliance to date!
2. Breville Smart Oven Air Fryer – $349.95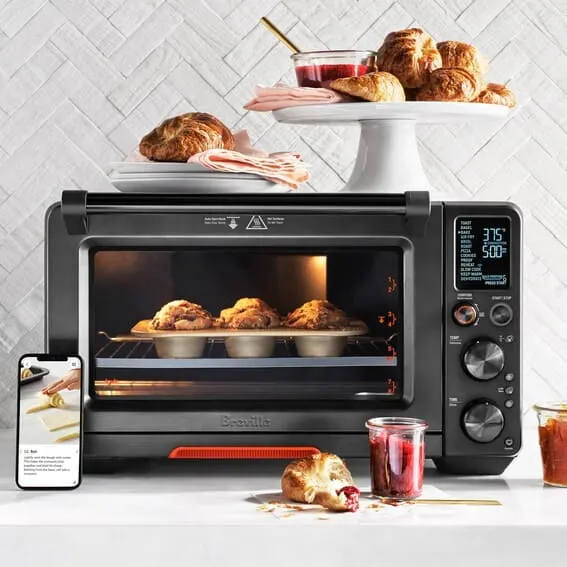 The Breville Smart Oven Air Fryer is a versatile countertop oven that allows users to roast, air fry, and dehydrate food. It has an Element iQ System and super convection, which reduces cooking time by up to 30%.
The Smart Oven Air Fryer has 11 cooking functions, a dedicated air fry setting including air fry and dehydrate, and is designed for large gatherings. Available for purchase at Williams Sonoma
3. KitchenAid Artisan Series Stand Mixer – $449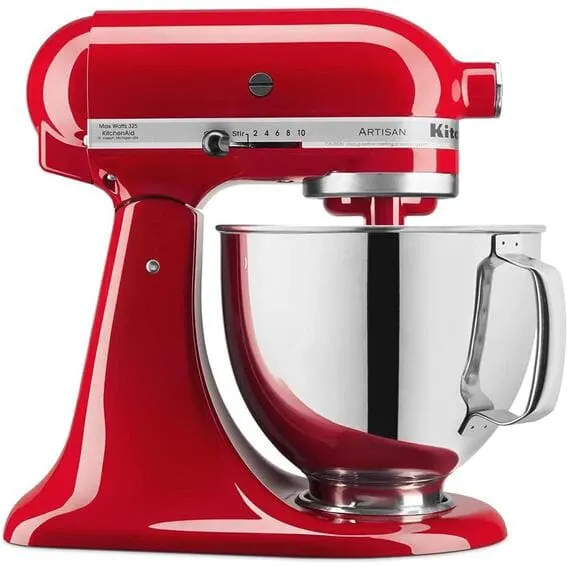 The KitchenAid Artisan Series Stand Mixer is a popular kitchen appliance that comes in various colors and has a 5-quart capacity for small or large batches.
It has a tilt-head design that allows for easy ingredient addition and ten speeds for nearly any task or recipe. It is considered the #1 mixer brand in the world and has the power and durability to take on tough mixing jobs.
4. Vitamix A3500 Ascent Series Blender – $649.95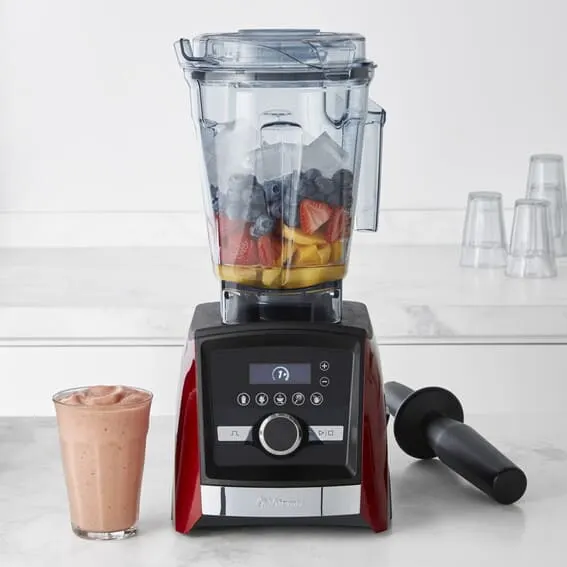 The Vitamix A3500 Ascent Series Blender is a high-end blender with a 2.2 peak horsepower motor and a 64-ounce, low-profile container.
It is an intelligent blender with built-in wireless connectivity that can read your chosen container size and automatically adjusts program settings and maximum blending times accordingly.
This blender also features a programmable timer that helps avoid over- or under-processing your custom recipes.
The A3500 model is the top-of-the-line in the Ascent Series blenders, with all the bells and whistles you could ever need in a household blender.
5. DeLonghi La Specialista Espresso Machine – $899.95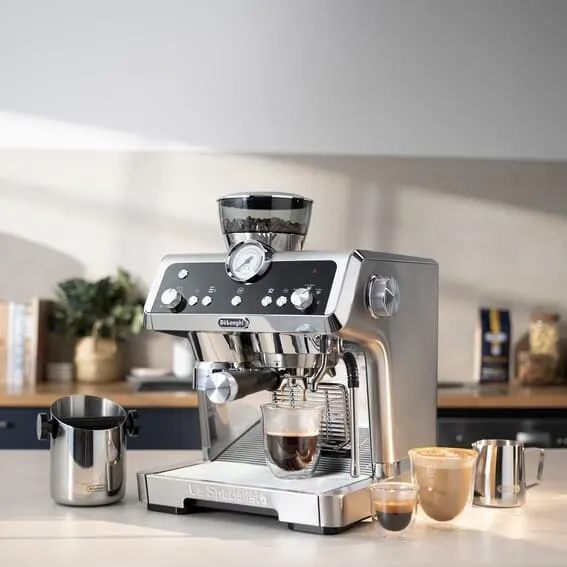 The DeLonghi La Specialista Espresso Machine is a semi-automatic espresso machine that includes a built-in grinder and innovative tamping lever.
The grinder also produces a very fine espresso-level grind, and the machine has a dual heating system and an advanced latte system. It is available in several models with varying features as well!
6. Le Creuset | Artichaut Signature Round Dutch Oven – $499
Although not an appliance, the Le Creuset Dutch Oven is an iconic kitchen tool beloved by both home cooks and professional chefs for all their slow cooking, braising, roasting, baking, and frying needs.
Crafted of enameled cast iron for durability and available in round or oval forms ranging from 2 quarts up to 15 1/2 quarts, the Le Creuset Dutch oven makes for one of the best kitchen wares to date.
7. Cuisinart Elemental 13-Cup Food Processor – $199.95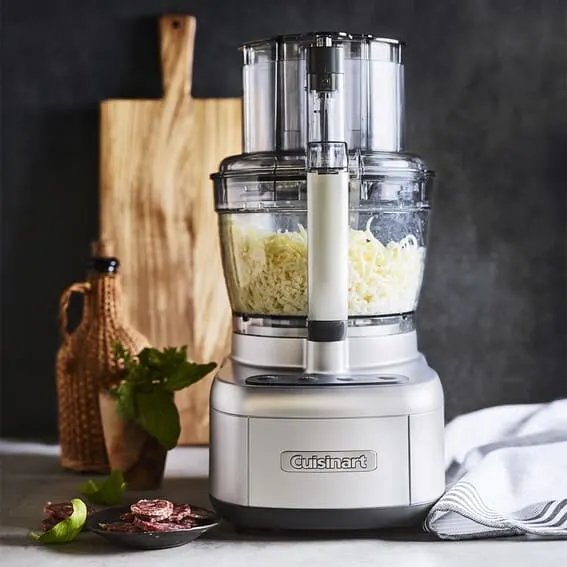 The Cuisinart Elemental 13-Cup Food Processor is a kitchen appliance that is designed to perform various food prep tasks.
It is big enough to chop ingredients for a party-sized portion of salsa, and it is also powerful enough to turn a full work bowl of vegetables into healthy pureed soups in seconds.
It features a dicing function and can dice ingredients in the same bowl, making it an ideal prep tool for any task. This particular appliance is also available with a spiralizer and dicer attachment!
8. Anova Sous Vide Precision Cooker – $196.92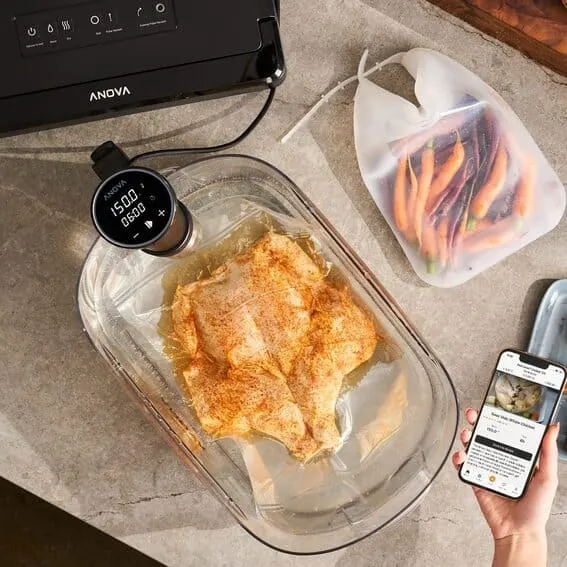 Anova Sous Vide Precision Cookers are highly sought-after kitchen devices designed to deliver precise temperature-controlled water circulation for food perfection.
Available models of Anova Sous Vide Precision Cookers also include Wi-Fi-enabled models (like this Anova Precision Cooker with Wi-Fi connectivity). It can be controlled through the Anova App, with access to thousands of award-winning chefs' recipes!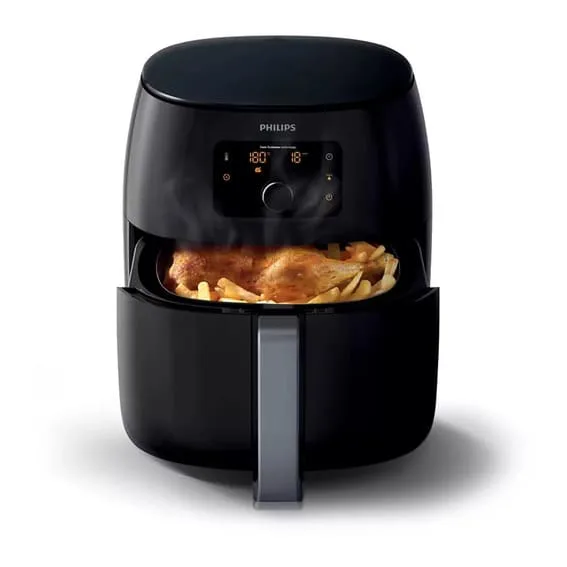 The Philips Airfryer XXL is a large-capacity air fryer that uses little or no added oil to fry food, making it a healthier alternative to traditional frying methods.
It has Fat Removal Technology that separates and captures excess fat, reducing up to 50% less saturated fat in food. The XXL model has a 3-pound/7-quart capacity, making it suitable for preparing meals for up to 6 people.
It can also roast, grill, and bake. The price of the Philips Airfryer XXL ranges from $196 to $350, depending on the model and accessories you choose.
10. Instant Pot Duo Crisp + Air Fryer – $149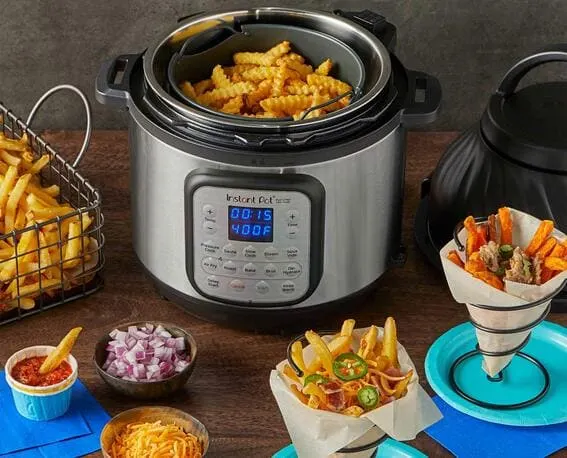 The Instant Pot Duo Crisp + Air Fryer is a multi-use kitchen appliance that can replace traditional pressure cookers, slow cookers, steamers, sauté pans, and food warmers.
It is also an air fryer, roaster, mini-oven, broiler, and food dehydrator. It comes in six and eight-quart sizes and has two removable lids to help you cook and crisp your meals in one pot.
11. Smeg Retro Style 4-Slice Toaster – $299.95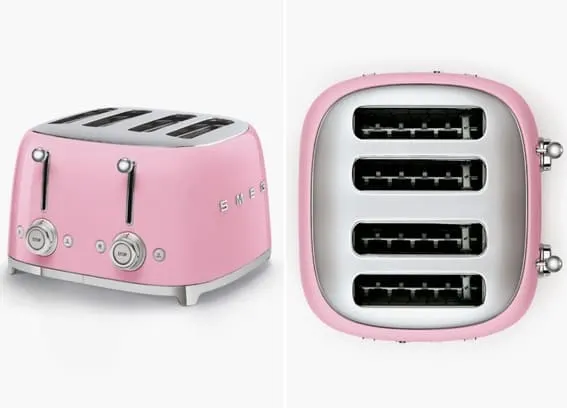 The Smeg Retro Style 4-Slice Toaster is a kitchen appliance featuring a powder-coated steel body with a polished chrome base, self-centering racks, an automatic slice pop-up function, and a removable crumb tray made of stainless steel.
Available in red, pink, or black toaster options, Smeg toasters contain four extra wide extra long slots which can accommodate large pieces of bread, bagels, and waffles. It also has reheat and defrosts functions!
12. KitchenAid Pro Line Series Blender – $449.99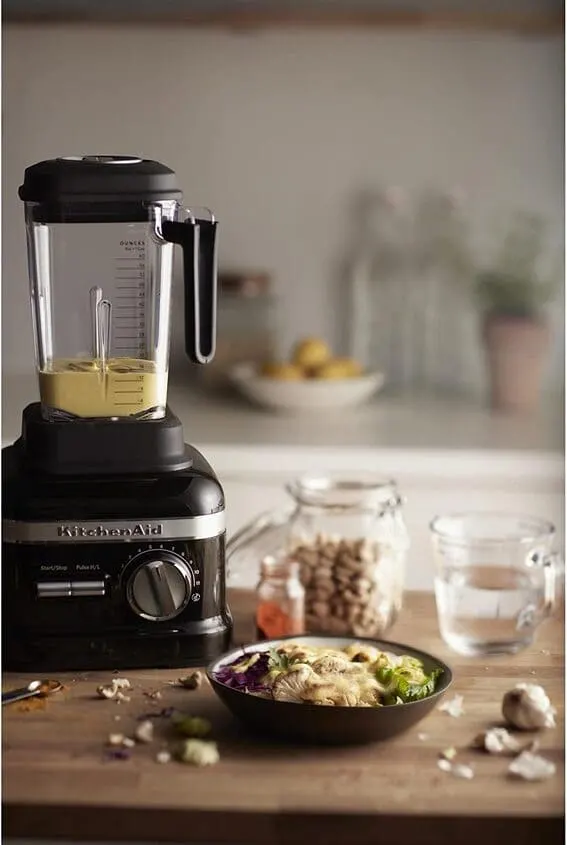 The KitchenAid Pro Line Series Blender is a powerful blender designed for making healthy and nutritious food. It features a heavy-duty motor with a 3.5 Peak HP and a unique asymmetric stainless steel blade that cuts at four distinct angles, making it capable of blending tough ingredients quickly.
The blender is available in different colors, including Onyx Black and Candy Apple Red. It also comes with a self-clean cycle for easy clean-up. According to many customer reviews, the KitchenAid Pro Line Series Blender is a highly rated full-sized blender that'll last for years.
13. Breville Barista Express Espresso Machine – $899.95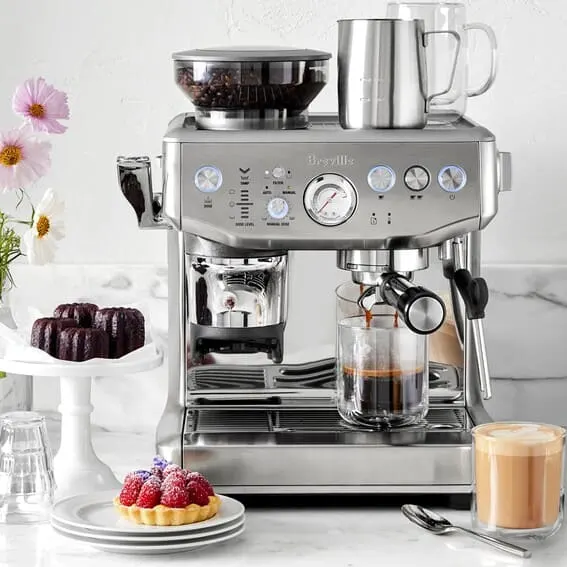 The Breville Barista Express Espresso Machine is another popular home espresso machine that allows you to grind the beans right before extraction for optimal flavor.
It features precise temperature control for optimal espresso extraction, and this machine also has manual microfoam milk texturing for extra authentic results.
It uses the four Keys formula to optimize each aspect, from grind to extraction and micro-foam milk texture, and it consistently delivers excellent espresso but takes time to learn and understand its parts.
14. Smart refrigerator – $2,998.00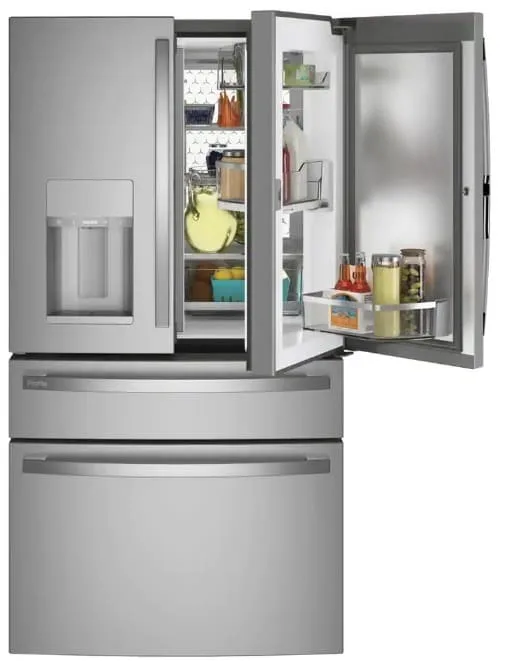 If you are doing kitchen upgrades, every single abode needs an intelligent, smart refrigerator that can connect to the internet to give it advanced features such as voice control, temperature control, and the ability to order groceries.
According to Good Housekeeping, the GE Profile™ 27.9 Cu. Ft. Smart Fingerprint Resistant 4-Door French-Door Refrigerator is one of the best smart refrigerators of 2023 and is available for purchase at Home Depot.
15. All-Clad Sous Vide Immersion Circulator – $209.95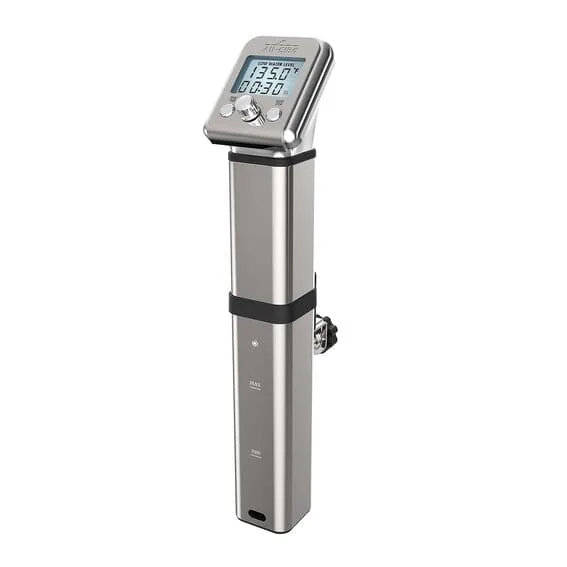 The All-Clad Sous Vide Immersion Circulator is an efficient modern kitchen appliance for precisely controlling food temperatures in water baths.
It features a 1000W motor that can heat the food within 1 degree of its desired temperature. Available for purchase through QVC at $209.99, this Precision Cooker is the top sous vide immersion circulator on the market today!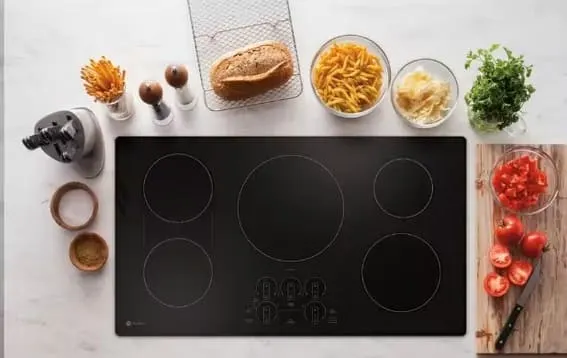 The GE Profile PHP9036DJBB 36″ Black Electric Induction Cooktop boasts five induction elements, including an 11-inch, 3,700-watt element for quickly heating water, as well as two SyncBurners that evenly heat large cookware or griddles.
It comes equipped with digital touch controls, flexible cooking zones, and even pan-size smart sensors, yet its surface remains cool to the touch when off and is really simple to maintain.
It uses electromagnetic energy to heat only the cooking vessel, not the air around it, making it one of the best induction cooktops of 2023 for modern kitchen appliances. It is available for purchase at Home Depot.
17. Smart Wine Fridge, Caso Wine Safe 38 Smart Refrigerator – $1,499.95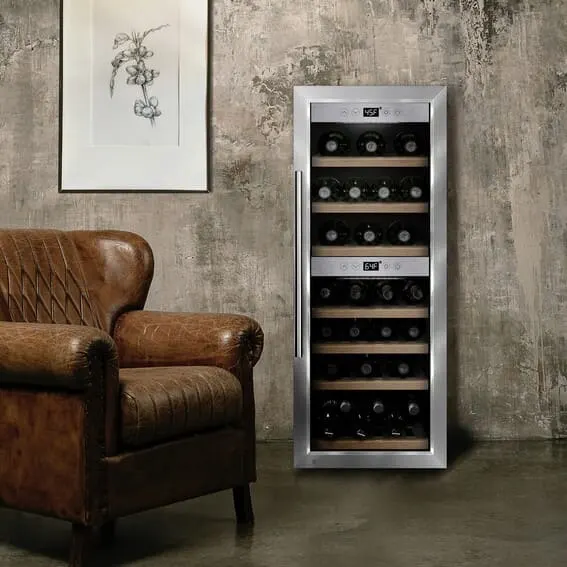 If you're a wine enthusiast, you'll love having a dedicated wine refrigerator like the Caso Wine Safe 38 Smart Refrigerator for your collection of wines.
This modern kitchen appliance helps ensure your wine bottles are stored properly in a controlled environment, keeping them tasting great and protecting them from damaging factors like heat and light. It's available for purchase at Williams Sonoma.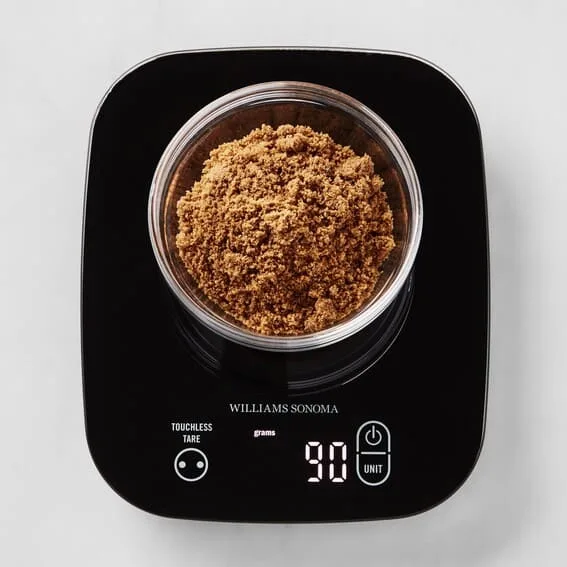 This modern drop scale is a must-have for anyone who loves to cook and wants to accurately measure their ingredients to its precise temperature.
It also eliminates the need for multiple measuring tools in your drawer and has a mobile app integration, making it easy to access a whole range of recipes!
It's available for purchase at Williams Sonoma.
19. Modern Ice Maker. GE Profile™ Opal™ 2.0 Nugget Ice Maker with Side Tank and Wi-Fi – $579.95.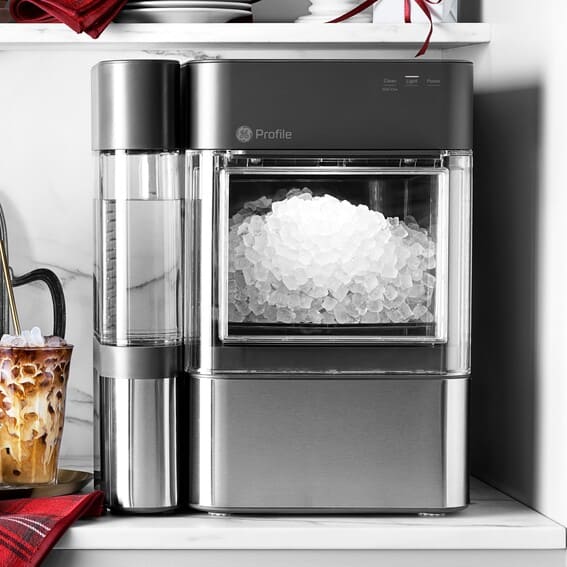 This modern kitchen appliance, the GE Profile™ Opal™ 2.0 Nugget Ice Maker with Side Tank, can be hooked up to Wi-Fi!
It is perfect for any house with a large family that goes through a lot of ice because it produces and stores a considerable amount of ice than your standard refrigerator, so you'll never run out of the cold stuff!
It also has various colors and finishes to match your contemporary and modern kitchen design. It's available for purchase at Williams Sonoma.
Modern Kitchen Appliances
#LuxuryHousewarmingGifts #ModernKitchenAppliances
Welcome to Everything Abode, your daily inspiration for every activity at home!
Our goal is to inspire you to live an elegant and chic lifestyle from the comfort of your home.
We'll help you express yourself through authentic style, aesthetic beauty, and stylish home decor.
Subscribe to Get the Tools That Make My Blog Successful!
When you join my newsletter, I'm going to send you insider advice and tools that I use to grow my blog! I only save the BEST for my email list so don't wait!