Start saving money on groceries each month with these top grocery shopping list apps that'll save you time and cash!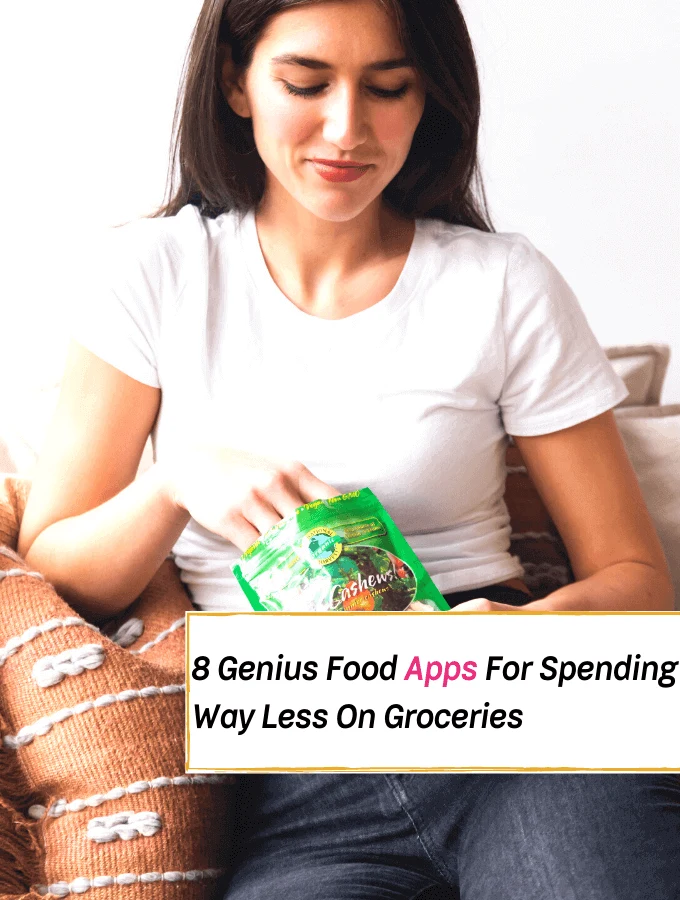 Monthly expenses can be a headache.
While it is impossible to lower monthly expenses such as a mortgage payment, for example, the amount of money you spend on groceries can be significantly reduced if done right.
One, you can choose generic products over name-brand products and reduce costs that way. Or, you can go with the most efficient way, using food coupon apps designed for this purpose.
Ever heard of such food coupon apps?
Well, in this article, you're about to learn the top industry leaders for saving extra money via grocery shopping apps.
If you want to spend less on groceries, grocery shopping apps are the way to go!
Similar Topics:
10 Things in the Kitchen That Are Making You Sick
6 Tiny Smart Ways to Save a Little More Money From Home
11 Clever Ways to Save Extra Money on Groceries
See Also: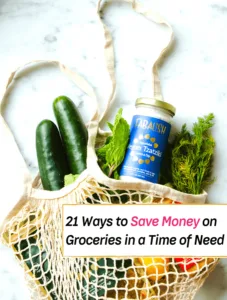 Looking for more innovative ways to save money on groceries? Check out 21 Ways to Save Big on Groceries in a Time of Need!
8 Grocery Shopping List Apps To Save Money
Before you head out the door to go shopping.
Having a handy grocery shopping list will always be the most fundamental way to save money on food each month. In fact, there are six solid good reasons why you need a shopping list. Make sure you read all about that here.
Also if you would like to determine whether your shopping cart will be filled with fewer impulse items and only the essential items that you need, you need a handy app in your pocket to help!
So, take a look at these fantastic grocery shopping apps that will help you spend way less on groceries each month.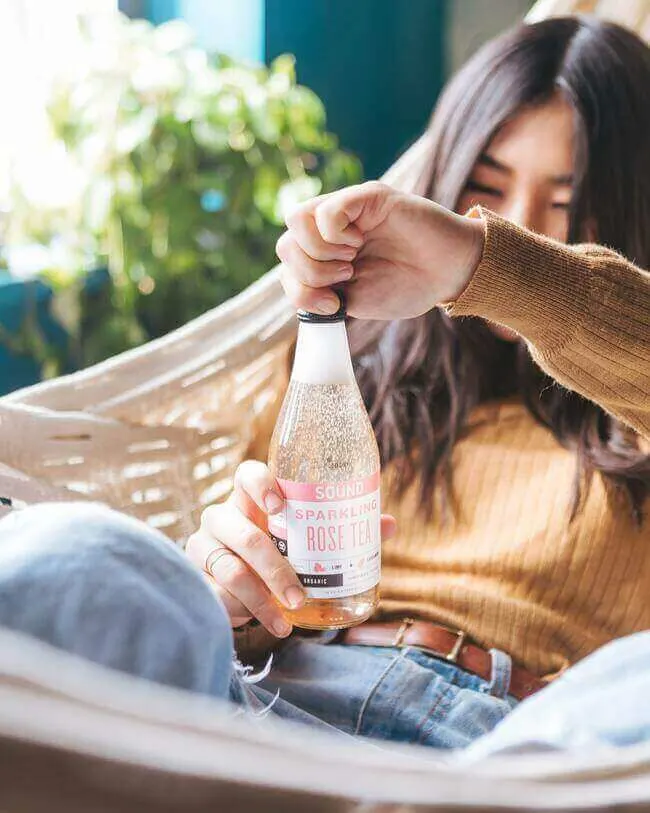 1. Swagbucks.
Many people do not associate Swagbucks with grocery shopping, but you can get 10 cents cash back for every coupon you redeem. Moreover, Swagbucks is more enticing because you can earn rewards from other activities, like surveys and web searches.
To redeem your coupons, you need access to a printer. Visit their page to see all the offers they have and see how much you can save on groceries using their services here.
2. Ibota.
The most extensive grocery shopping app in America today, which works in many supermarkets and discount stores, is Ibota.
You can receive credit on the Ibota app by taking a picture of your receipt and matching them with your activated bonus. Learn more about their offers, and how they help you cut down grocery expenses by visiting their web page here.
3. SavingStar.
The SavingStar app gives you the best offer, every first day of each month!
Most of their offers require you to buy only one item to receive a cashback, but some will give you credit if you purchase several items.
Additionally, the app gives you offers on Sundays and Thursdays, but they give you a better offer on Tuesdays. Be sure to check out their app here for more details.
4. Amazon Prime.
We all know that Amazon is the largest online retailer because of its affordable prices and its convenience.
But what's even better is that when you become an Amazon Prime member, you can save money through their Prime Pantry program, which brings groceries to your doorstep at your convenience.
When you spend at least $40, based on the Pantry program, you are entitled to your grocery's free shipping.
They also offer bonus cash backs, when you buy selected items and digital coupons. Register as an Amazon Prime member to enjoy all the benefits, and spend less on groceries here.
5. ShopKick.
Shopkick credits you for purchasing specific products. It also gives you reward points when you scan the barcodes of selected products, to report their current market price.
The points you earn can be redeemed for gift cards, which will save you grocery money on your future shopping at Walmart or Target. Visit their app to see how their services work and how you can utilize them to save more grocery money.
6. Flipp.
Flipp offers you a platform for doing price research on groceries' prices, offering you an accurate price list in different stores.
It is easy for you to compile an adequate shopping list, with the best prices around various stores if you have several in your area. Follow this link to see their amazing offers on grocery shopping.
7. Out of Milk.
The Out of Milk app, allows you to make virtual lists of groceries that you will need before any shopping outing.
After compiling the list, you can easily share the list with your family members for everyone to confirm the list is right.
This is better than scribbling down a list on a piece of paper because you might forget the list at home, or you may end up buying unnecessary things.
Plus the easy sharing capabilities of the Out of Milk app make it a great way to communicate so you don't wind up buying doubles.
Visit their app for more information on grocery shopping.
8. Big Oven.
In a nutshell, if you plan your meals or are into meal planning, you are likely to save lots of money on your grocery bills significantly each month if you download the Big Oven app.
The Big Oven app easily allows you to research more recipe ideas, be better able to make a collection of what you like most, and do your grocery shopping list with your meal plans in mind.
See their website for more information here.
---
There you have it!
Your grocery budget is probably one of the most significant expenses you have each month.
Feeding a whole household can be expensive, but when you use apps to shop for food, and you will save more than you ever thought possible!
If you try one of these grocery shopping apps, please let me know in the comments how it worked out!
See Also: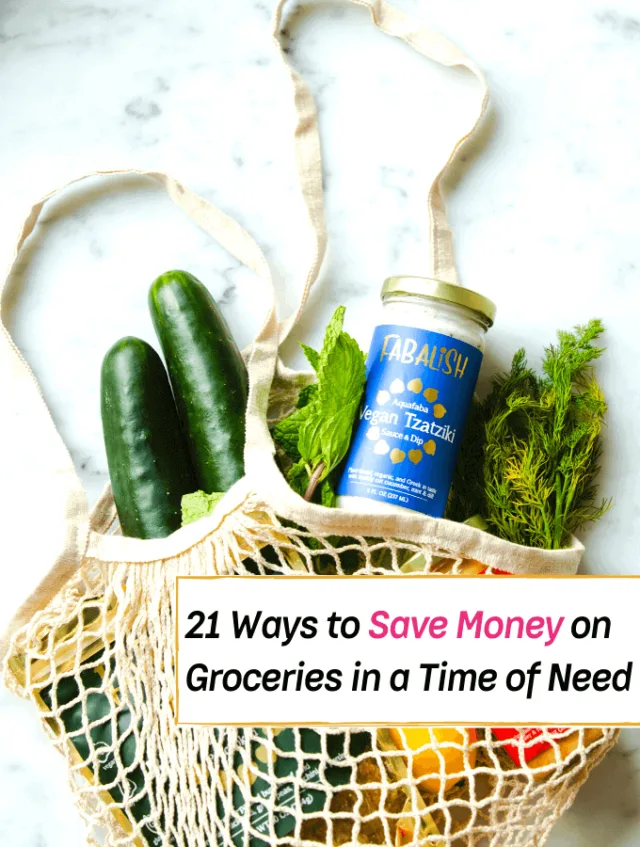 Looking for more innovative ways to save money on groceries? Check out 21 Ways to Save Big on Groceries in a Time of Need!
You May Also Like:
10 Things in the Kitchen That Are Making You Sick
6 Tiny Smart Ways to Save a Little More Money From Home
11 Clever Ways to Save Extra Money on Groceries
Welcome to Everything Abode, your daily inspiration for every activity at home!
Our goal is to inspire you to live an elegant and chic lifestyle from the comfort of your home.
We'll help you express yourself through authentic style, aesthetic beauty, and stylish home decor.
Subscribe to Get the Tools That Make My Blog Successful!
When you join my newsletter, I'm going to send you insider advice and tools that I use to grow my blog! I only save the BEST for my email list so don't wait!