Get ready to create the best Tiki bar for your home this summer. Just grab a few of these fun Tiki Bar ideas below, and you'll be all set!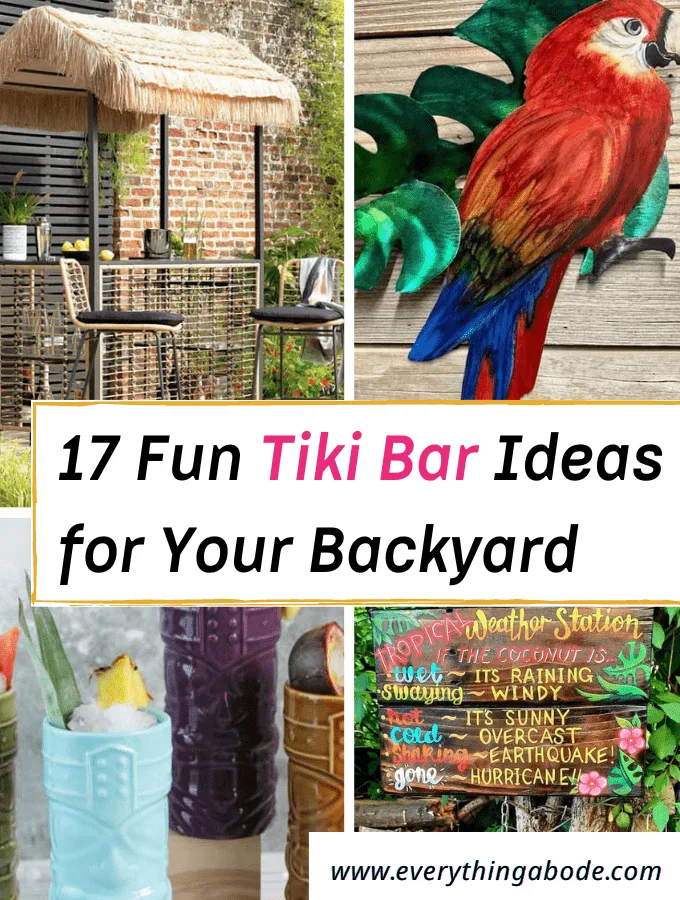 Fun Tiki Bar Ideas For Your Home
Whether you live in the United States or abroad, you can bring the tropical island lifestyle right to your home.
With these tiki bar ideas, you can turn your backyard or indoors into the perfect place for sipping tropical drinks and making memories with friends and family.
Moreover, if you've ever dreamed of creating your very own tropical paradise at home, now is the perfect time to start creating a designated area for a tiki bar!
With a bit of creativity, a few tools, and some colorful decorations, you can create a tiki bar that will be the envy of your friends and family.
Imagine the fun you can have sipping cocktails under a thatched roof, surrounded by island-inspired decor.
You'll also be able to host luau parties or relax and unwind in your private paradise.
So what are you waiting for? Let's get started creating your tiki bar!
Here are some fun tiki bar ideas for your backyard or indoors!
17 Fun Tiki Bar Ideas for Your Backyard (or Indoors)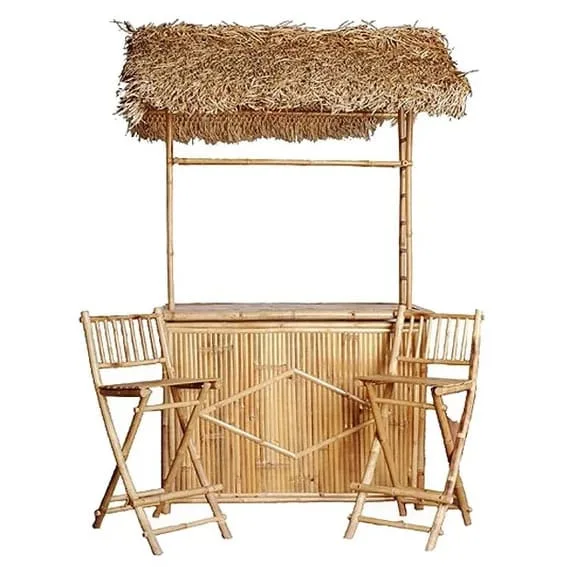 The first step to creating a Tiki Bar in your backyard is to shop for one. There are a variety of sizes, styles, and materials available to choose from.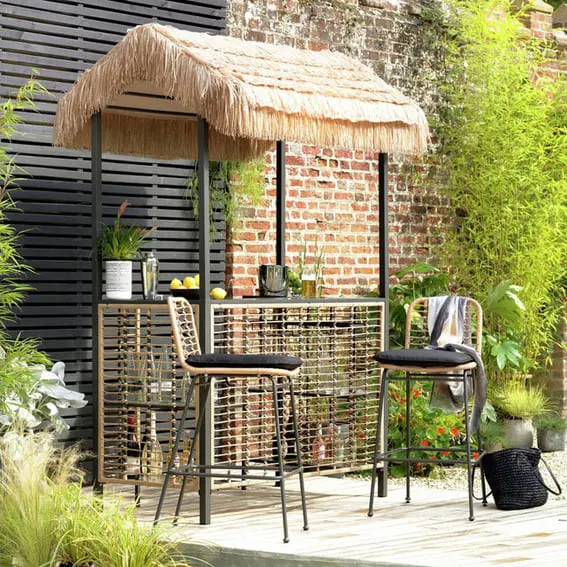 Make sure to find one that fits your space and style, like this tiki bar for example.
Or you can always build one. Whatever you decide to do, let your imagination go wild!
You can easily set the mood for your tiki bar inexpensively with fun colored glimmery string lights.
Just adorn your pergola or the surrounding fence of your outdoor tiki bar, and you are halfway there!
String lights are a great way to add a tropical vibe to your backyard. Hang them around your Tiki Bar to create a cozy and inviting atmosphere.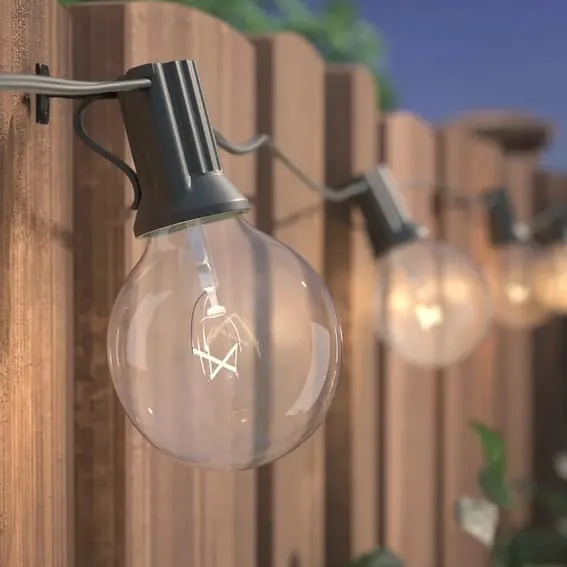 3. Don't forget a tropical umbrella.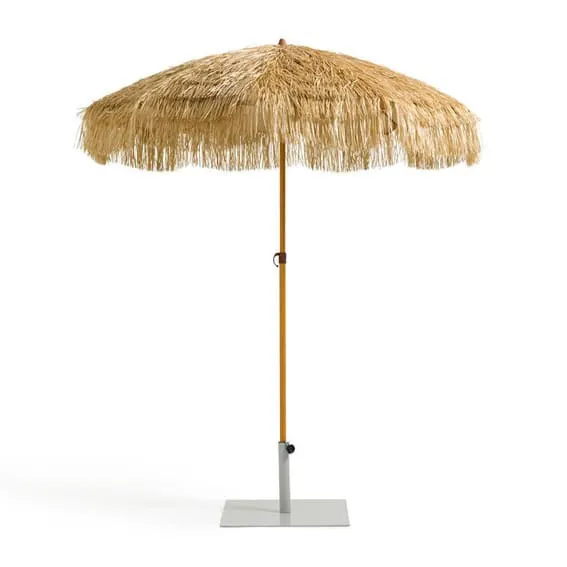 A tiki bar is not complete without some shade. Even if you live in a cold environment, it doesn't mean your tiki bar has to! An umbrella will always do the trick.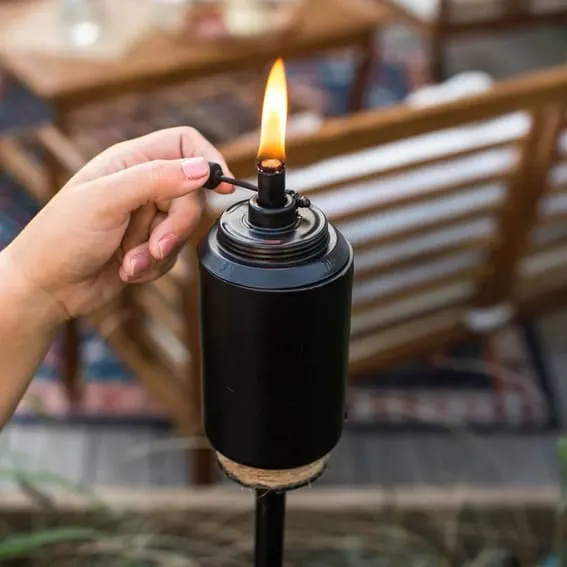 Installing a Tiki Torch is a great way to add a little extra ambiance to your Tiki Bar. Be sure to follow all safety instructions when installing the torch and keep it away from any flammable materials.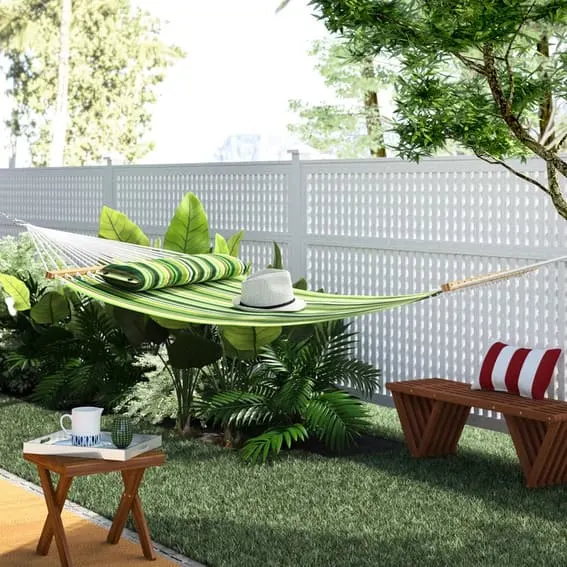 A hammock is a perfect place to relax and enjoy a summer day. Hang a hammock near your Tiki Bar for a place to kick your feet up and relax.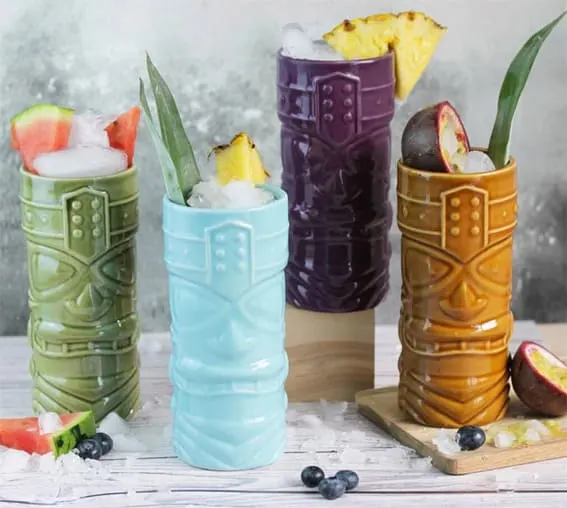 Add tropical decor to your Tiki Bar for a classic island feel. Think tiki masks, tiki cups, tropical plants, and beachy accents.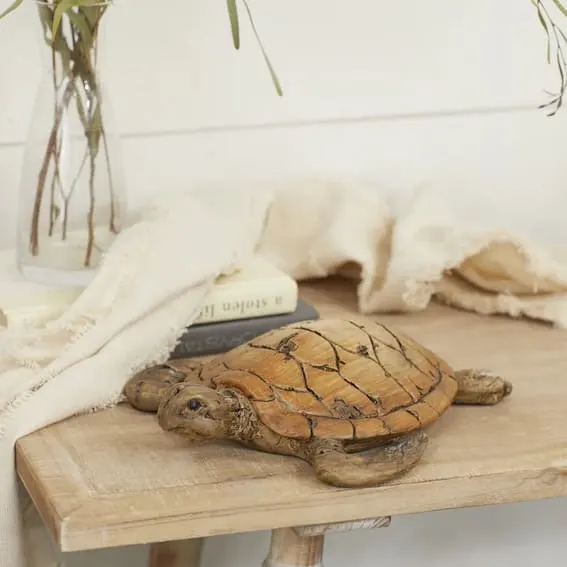 Tiki bars are often characterized by their water features. Whether it is a small waterfall or a mini pond, a water feature is a must have for any tiki bar.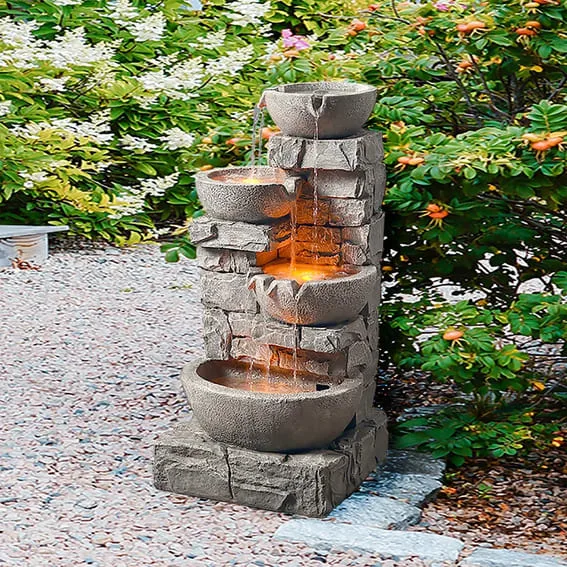 Adding a tiki bar water feature to your backyard adds a tranquil and calming vibe. Choose from various sizes and styles to find one that suits your backyard.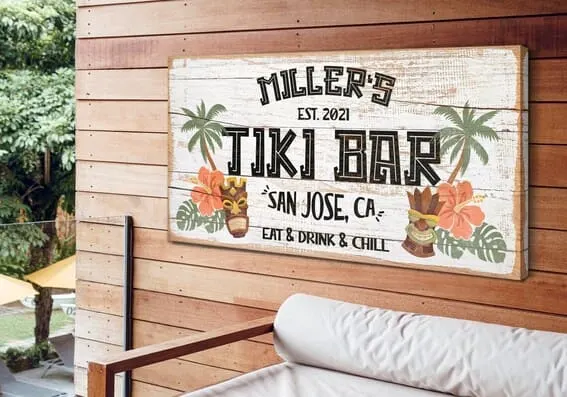 Create a unique and custom Tiki Bar sign with your own personal style.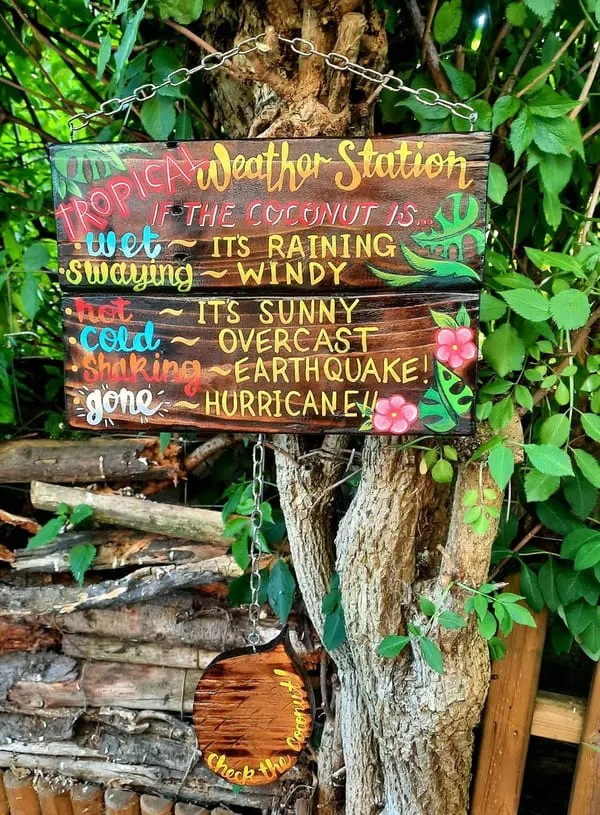 Tiki bar signs are also a great way to make your tiki bar even more unique and inviting for guests, mainly because it has your own personal touch.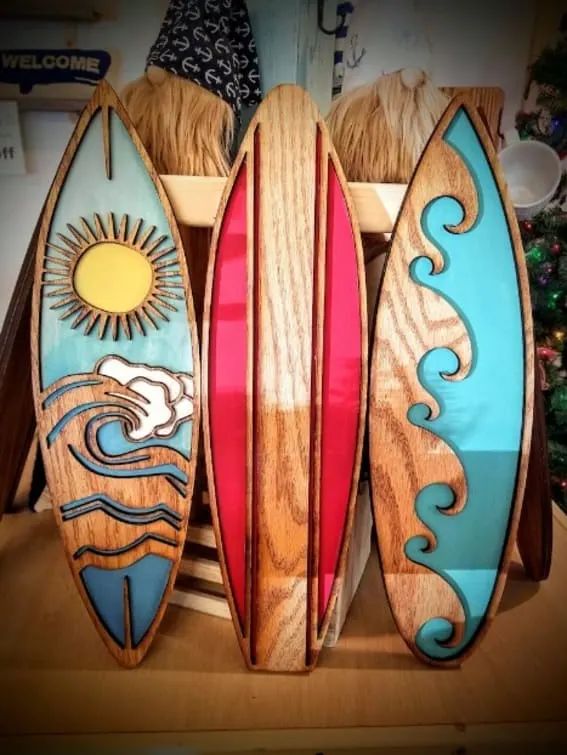 Hang up a surfboard or two to your tiki bar to give your backyard a real beachy feel. This will also give your guests something to talk about.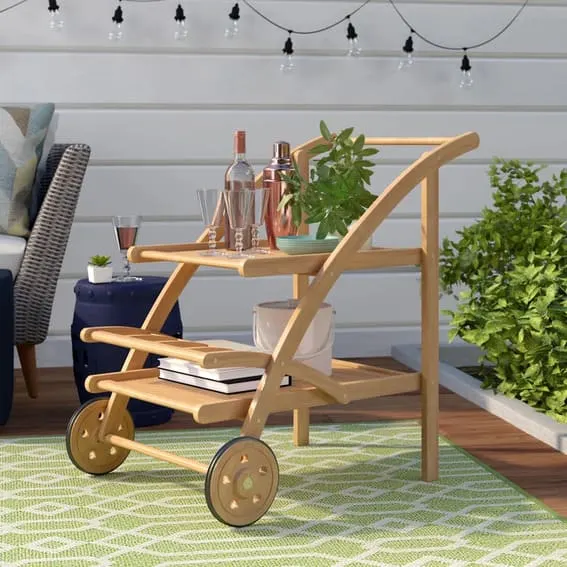 Setting up a Tiki Bar cart is a great way to store all of your Tiki Bar essentials. Store your favorite drinks, mixers, and snacks on the cart for easy access.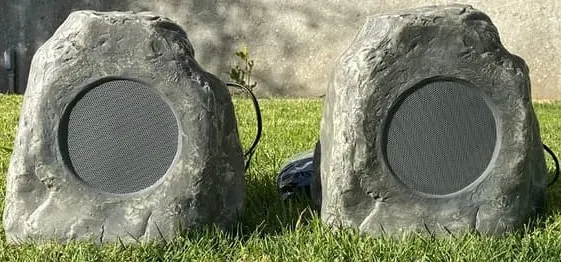 Nothing says Tiki Bar like some island music. Some classic island tunes paired with fun speakers will get your guests in the mood for a great time.
12. Set Up a Grill.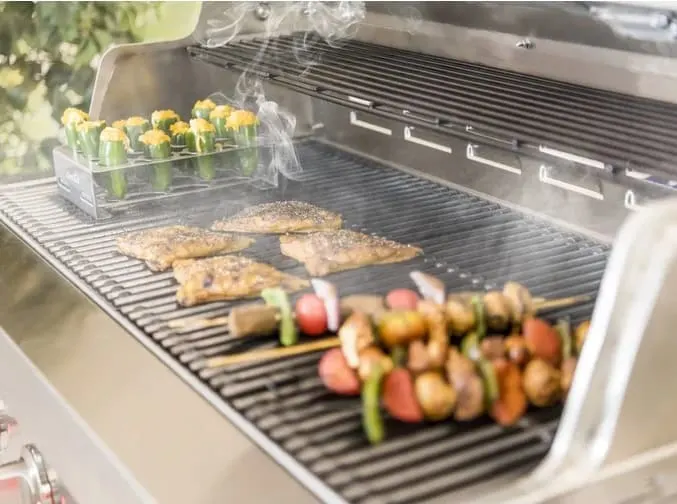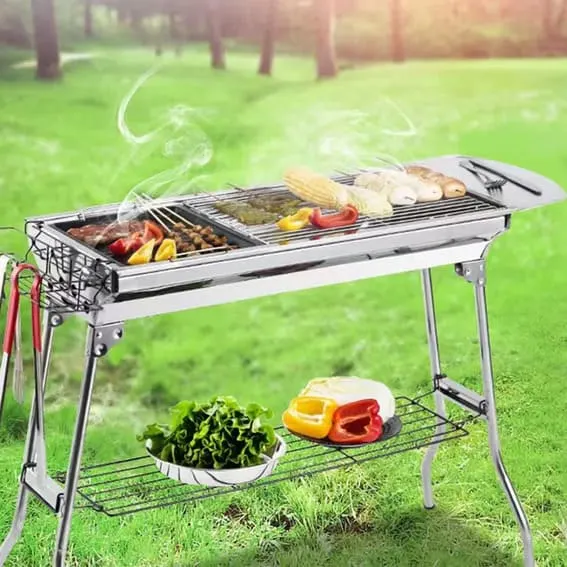 Grilling up some fun tiki bar food is another excellent way to enjoy some food with friends and family. Set up a grill or an outdoor bbq near your Tiki Bar for a place to cook delicious food.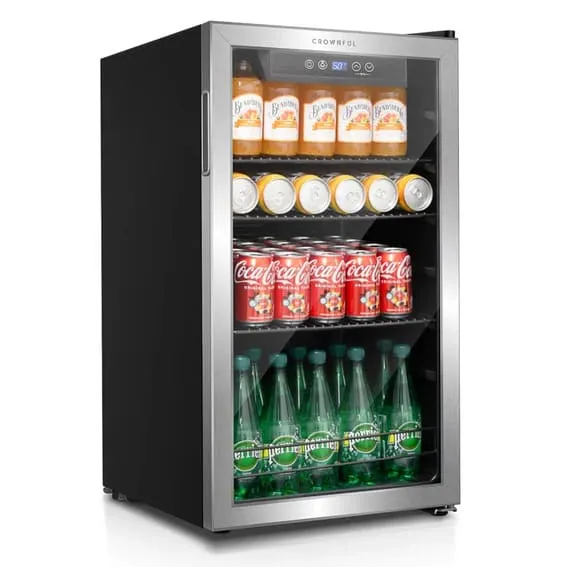 If you really want to go the extra mile, installing an outdoor bar will make your backyard Tiki Bar complete. Make sure to choose one that fits your style and needs, and you'll be all set to enjoy the fruits of your labor.
14. Incorporate Natural looking Greenery.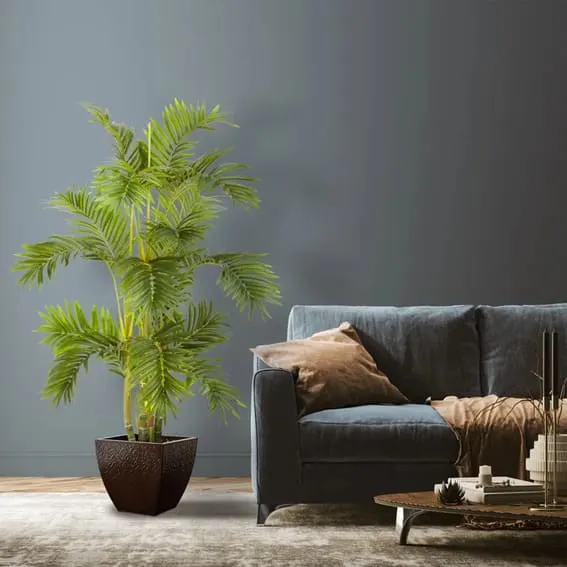 Incorporate some natural elements into your Tiki Bar with tropical-looking houseplants. Add some bamboo, palm trees, and other tropical plants to give your tiki bar a true island tropical feel.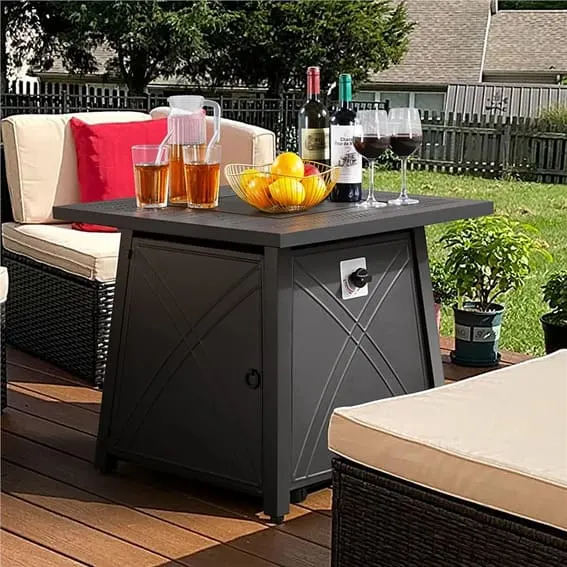 A fire pit is always going to win the award as one of the best ways to keep warm on a cool summer night. make sure to find one that suits your needs and fits your backyard, and you are almost ready to enjoy your fun tiki bar creation!
16. Don't forget the bar stools.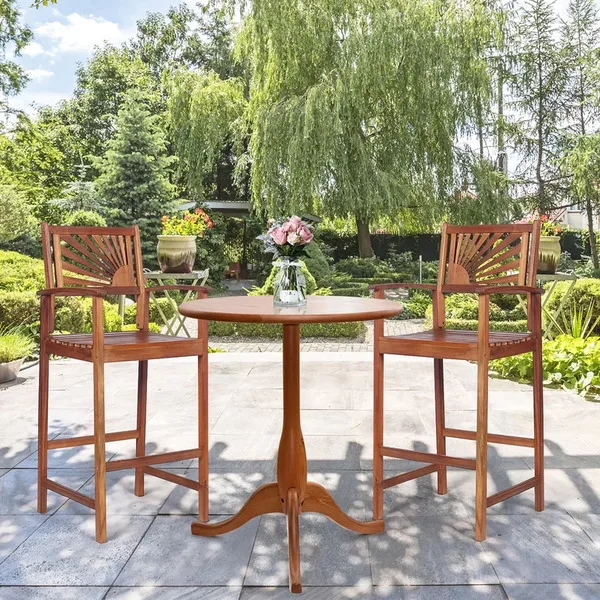 Obviously a tiki bar in no bar at all without bar stools. So once you find the seating you like, get ready because you are almost ready to invite your friends over!
17. Hang Up a Parrot.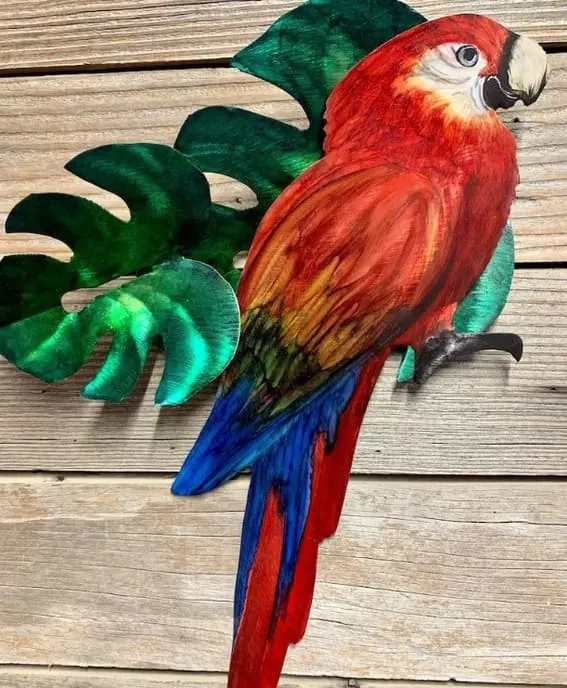 Last but not least, no Tiki Bar is complete without a parrot in some way, shape, or form. Hang up a parrot or two for a fun and unique touch!
Fun tiki bar inspiration:
Do you need more inspiration to set the tone for your tiki bar? Take a look at these inspiring tiki bar looks to spark your imagination.
Build a tiki bar out of pallets! You can also include several tropical colors or even garlands to add to the island vibe.
A tiki bar should have all of the typical decorative elements you expect in a tropical paradise, like palm trees, thatched grass roofs and bar stools.
Simple yet beautiful. This is another example of an easy-to-make wooden bar cart on wheels that can be easily decorated with tea towels and flowers.
Did you know that you can also upcycle an old hutch into a totally stylish and very functional outdoor bar complete with a mini-fridge and even bar menu! How fun is that?!
A unique design is key to making a tiki bar authentic. You can transform your bar into a pirate's shack by adding mermaid statues to it and even a treasure box.
If you're looking for a less permanent structure, this is a great idea! I love the cute retro striped awning!
Here's a fun outside bar complete with its own mini-fridge. Talk about a great way to incorporate necessities!
Turn Your Home into a Tiki Bar for Under $100
If you don't have the time or money to build a permanent tiki bar in your backyard, there are a few easy ways to get the tropical island vibe. One way is to install a raffia grass table skirt for a beachy look. Another is to throw in some beachy and nautical objects such as sand underfoot, seashells, driftwood, and coconut shells.
Tiki bar FAQ.
What should a tiki bar have?
A tiki bar should have a tropical atmosphere, with tiki torches, a thatched roof, and a variety of tropical drinks and food.
How do you make a simple tiki bar?
To make a simple tiki bar, you will need to construct a frame out of wood, cover it with bamboo, add decorations, and install a bar top.
How tall should a tiki bar be?
Typically, the height of a tiki bar should be anywhere from 42-45 inches tall.
How do you winterize a tiki bar?
To winterize a tiki bar, remove any outdoor furniture, cover or wrap any outdoor electronics, and store any outdoor materials in a cool, dry place.
What kind of food do you serve at a tiki party?
You can serve a variety of food at a tiki party, such as grilled meats, salads, tropical fruits, and tropical drinks. If you keep the theme beachy, you should be good to go!
What else can you put in a tiki torch?
You can put citronella oil, lamp oil, or paraffin wax in a tiki torch but do your research to ensure your tiki bar will be safe.
What is the roof of a tiki bar called?
A tiki bar roof is usually made of thatch, or palm fronds called a Thatch Roof. However, not all tiki bars have to have them. Decorators have found that the right accessories will do the trick.
---
There you have it. You have just taken the first step towards creating your tropical oasis aka your fun tiki bar in your very own backyard (or home).
With just a few simple steps, you can be on your way to creating the perfect tiki bar atmosphere.
Enjoy the adventure of turning your backyard into an exotic escape, and don't forget to let your imagination run wild. Afterall, decorating is all about having fun!
Welcome to Everything Abode, your daily inspiration for every activity at home!
Our goal is to inspire you to live an elegant and chic lifestyle from the comfort of your home.
We'll help you express yourself through authentic style, aesthetic beauty, and stylish home decor.
Subscribe to Get the Tools That Make My Blog Successful!
When you join my newsletter, I'm going to send you insider advice and tools that I use to grow my blog! I only save the BEST for my email list so don't wait!