If you're planning a luxurious getaway, check out this stunning abode inspired by The Young Villas Canggu in Bali's Canggu District. It's available for rent!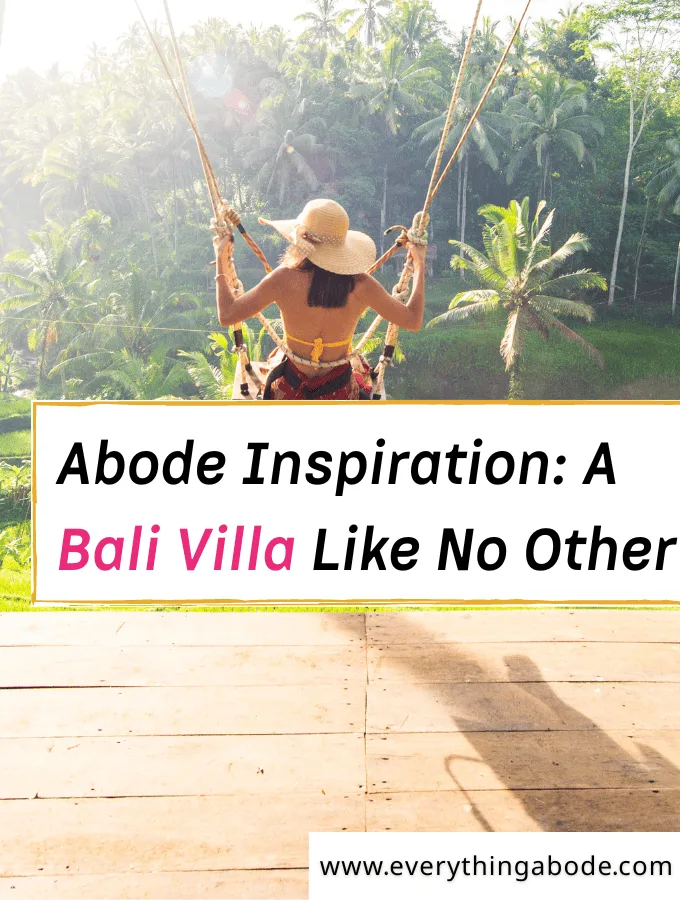 Are you searching for a tropical and modern retreat this winter? Well, look no further – The Young Villas Canggu is the ideal tropical escape and this exquisite Bali Airbnb villa that'll provide the perfect tropical retreat!
This villa looks straight out of a tropical fairy tale, featuring contemporary design and earth-toned color schemes that are pleasing to the eyes.
Boasting three bedrooms, three baths, and an inviting pool area – not to mention beautiful nature all around! – plenty of space and natural lighting will stream through each window in every room, providing ample sunlight during winter months.
But that's not all! This Bali Airbnb Villa offers more than just light – its stunning garden views from nearly every room are ideal for relaxing and appreciating tropical vibes, allowing guests to escape life's daily stressors at this tropical haven!
So, take some time off from your everyday challenges to recharge at this tropical oasis!
These stunning photographs from the Young Villas Canggu are our pick for an abode inspiration that'll make you swoon.
Bali's Most Sophisticated Airbnb Villa
This villa in Indonesia offers room for six guests, featuring three bedrooms, three beds, and three baths, and has received a 4.91 out of 5-star rating.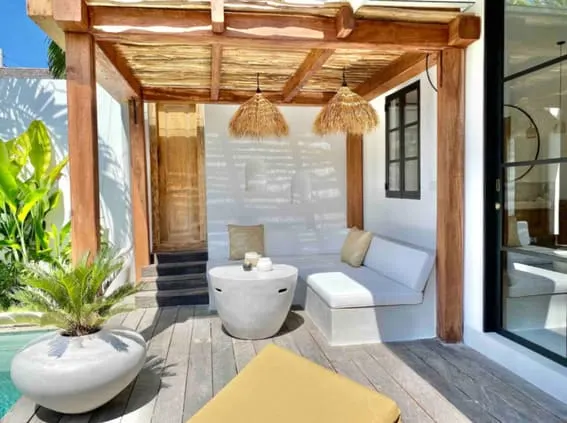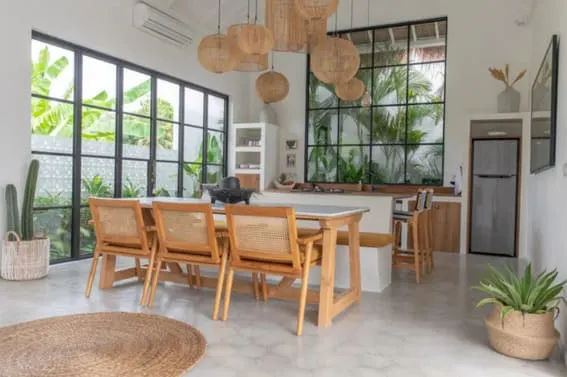 At The Young Villas, you'll get an unforgettable and private Bali experience that cannot be found elsewhere. Boasting an elegant sunken lounge and tiered master bedroom, The Young Villas will give you the feeling of living in a modern-day palace.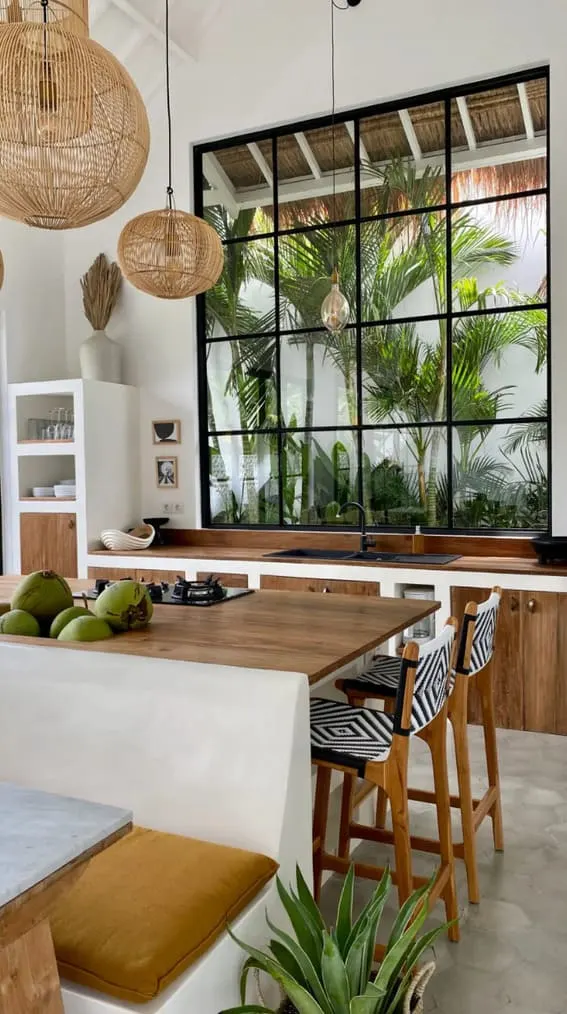 The kitchen exemplifies an ideal combination of contemporary and classic styles, with white walls complemented by wood accents to create a cozy yet welcoming environment.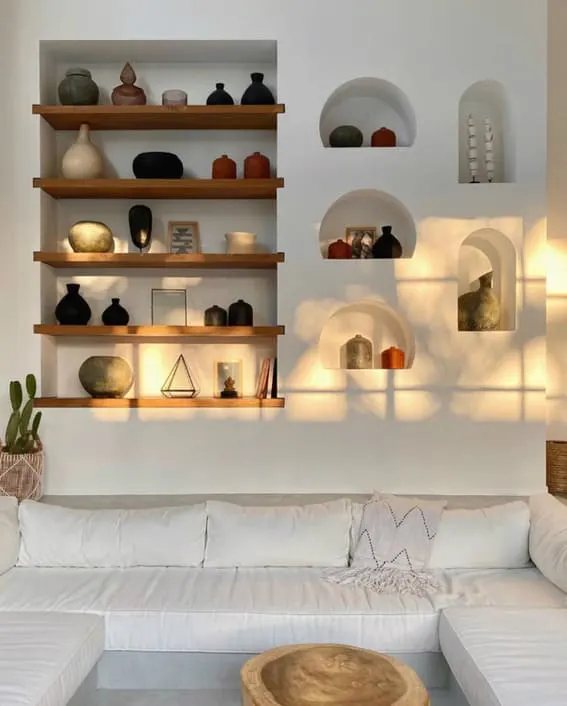 All the decor is modern yet sophisticated and accurate to the Bali theme.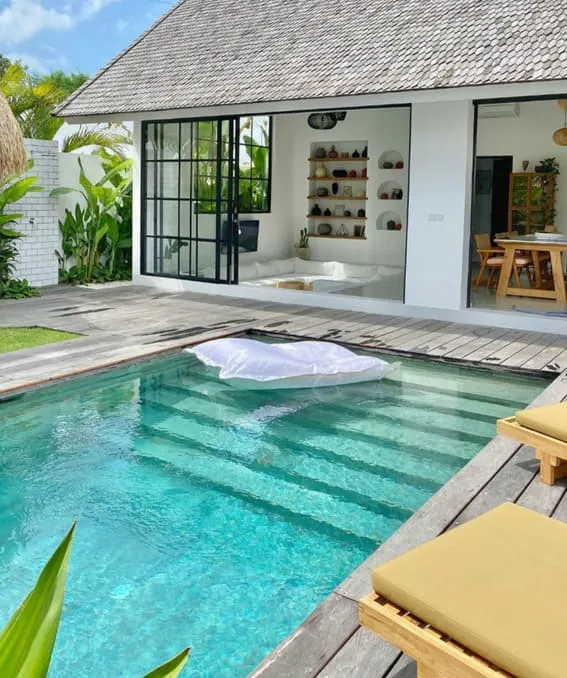 You can easily walk into the pool with its underwater staircase perfectly positioned to help make for relaxing and safe swimming.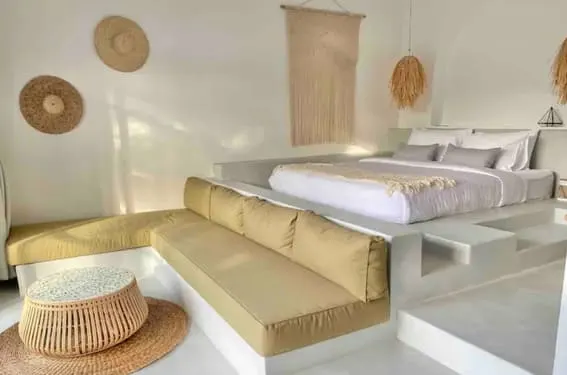 One of the bedrooms features an elevated bed for added excitement and adventure during sleep time.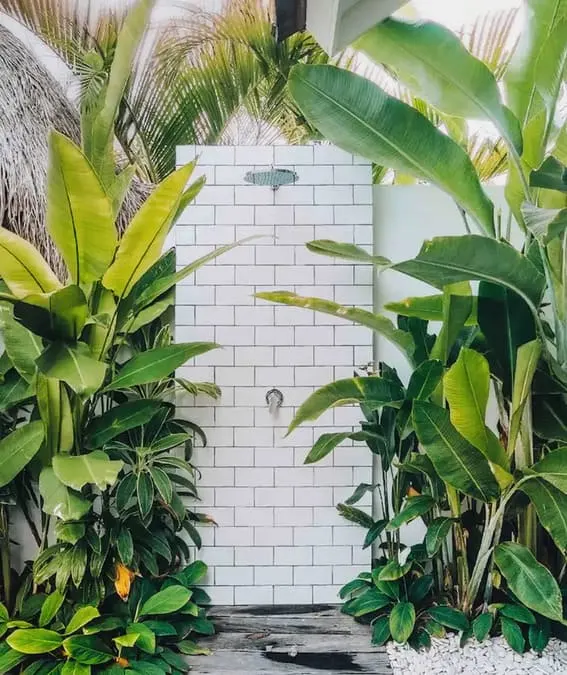 Nearly every room of this house provides breathtaking garden views, so guests can appreciate nature even while showering.
The kitchen is seamlessly connected with pool and garden areas through large glass sliding doors, making it simple to go from cooking a delicious feast to relaxing by the pool in no time.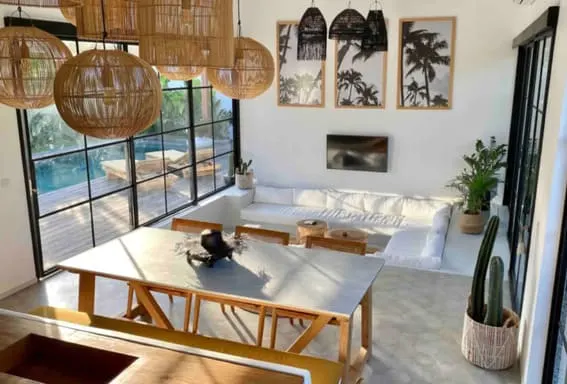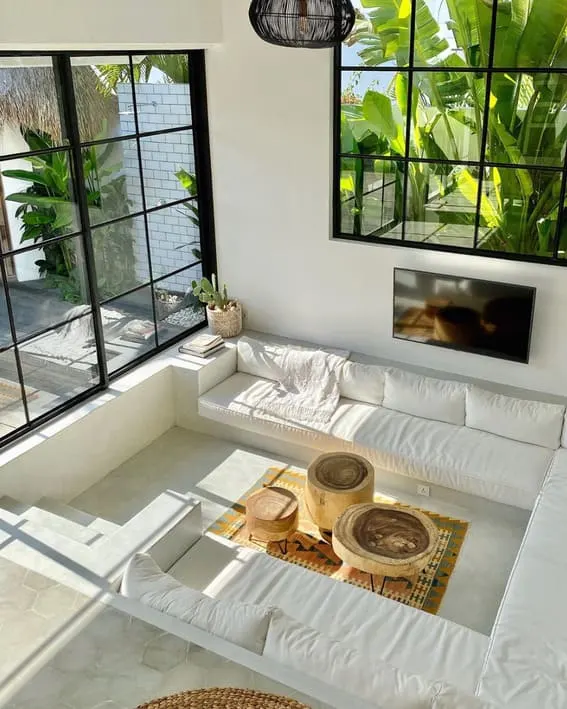 Step into this living room, and you'll be met by an airy white color scheme, creating a fresh and airy ambiance. However, the sunken seating area truly distinguishes this space from others – adding depth and dimension to the entire villa.
Staying here offers an ideal respite from everyday life and a chance to indulge in royal splendor for a short or long period, depending on your budget!
You can book your stay HERE!
UP NEXT: How To Decorate Your Living Room In 13 Easy Steps
Welcome to Everything Abode, your daily inspiration for every activity at home!
Our goal is to inspire you to live an elegant and chic lifestyle from the comfort of your home.
We'll help you express yourself through authentic style, aesthetic beauty, and stylish home decor.
Subscribe to Get the Tools That Make My Blog Successful!
When you join my newsletter, I'm going to send you insider advice and tools that I use to grow my blog! I only save the BEST for my email list so don't wait!