Are you looking for some delicious apple recipes to make at home this fall season?
If so, I've rounded up some of my top favorite fall recipes featuring Apples!
If you have a bunch of apples in your fridge or on your counter right now, then chances are that one of these recipes will turn you into the home baker you're meant to be.
Some of these recipes are for dinner, some are for breakfast, but most are sweet and tasty desserts just like what apples are made best for.
Here are 30 delicious apples recipes that you can easily make from home right now!
30 Delicious Apple Recipes to Make at Home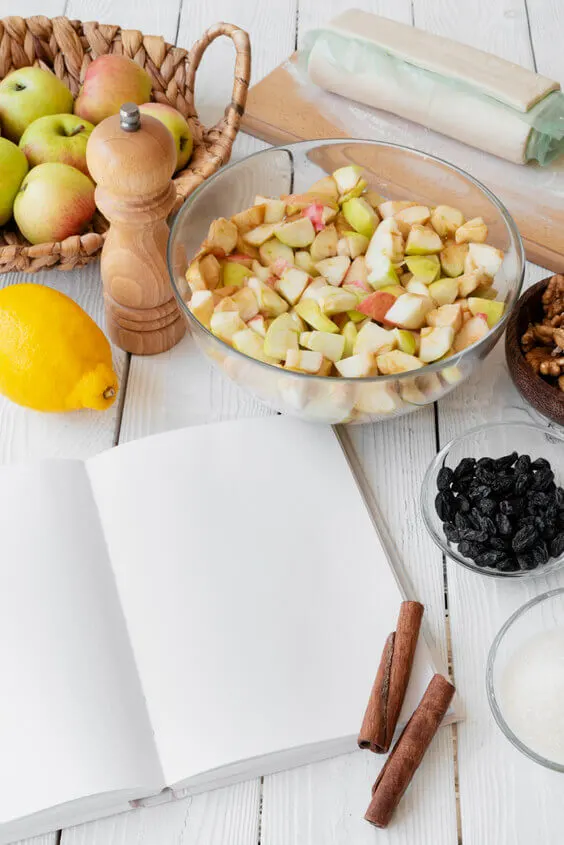 1. Mini Apple Turnovers with Puff Pastry.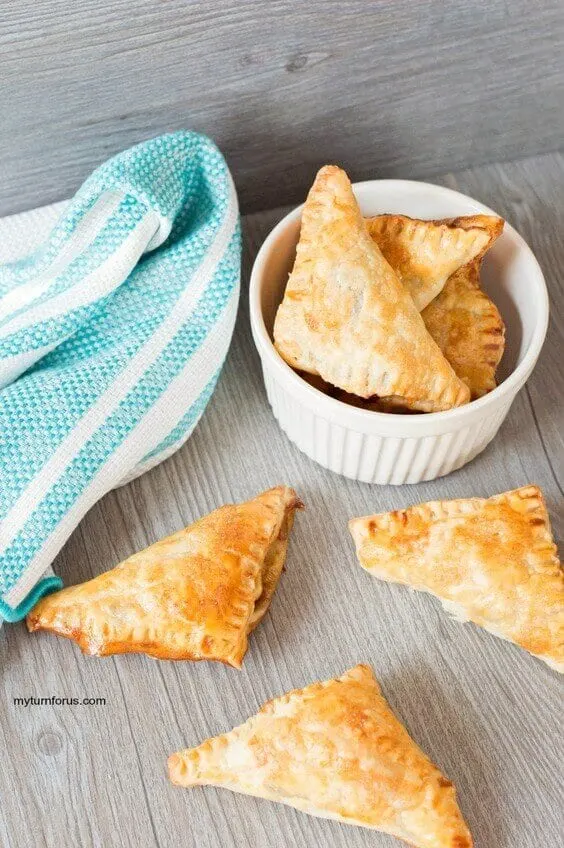 Learn how to create turnovers with this simple recipe for puff pastry turnovers. Mini apple turnovers can be easily made using good apples with filo pastry and homemade apple pie filling.
2. Caramel Apple Snickers Salad.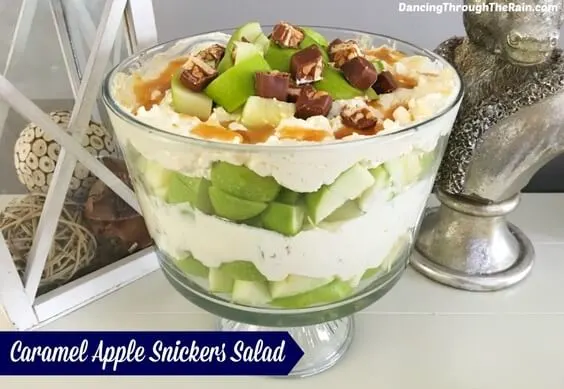 This Caramel Apples Snickers Salad recipe is extremely easy to make and the whole family will love it!
3. Apple Cheddar Pull-Apart Bread.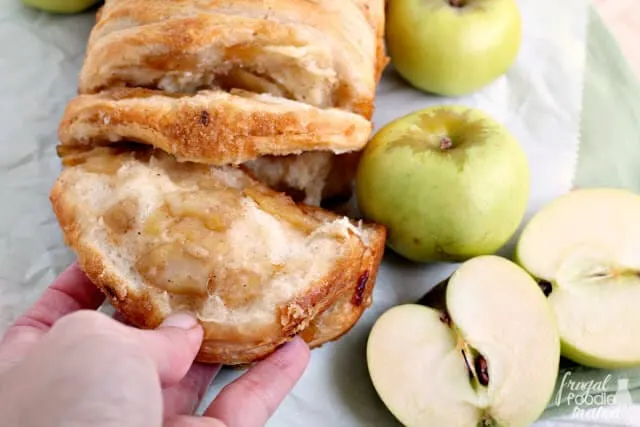 Sweet apples, mild cheddar, warm spices, & a touch of maple sweetness come together perfectly in this easy to make Apple Cheddar Pull-Apart Bread
4. Apple Chai Mug Cakes for Two.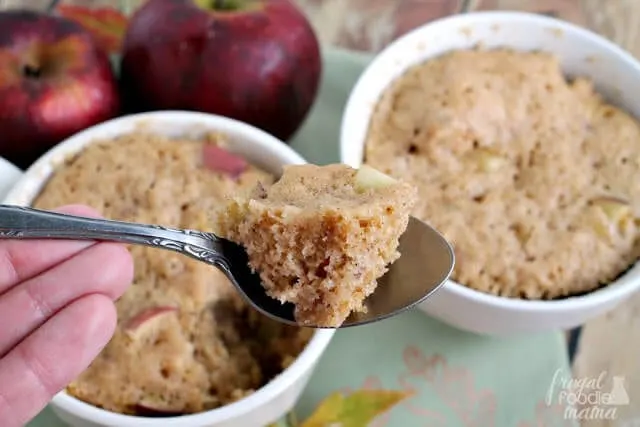 Brimming with chunks of fresh apple & warm chai spices, these Apple Chai Mug Cakes for two are ready in less than 10 minutes.
5. Caramelized Apple Crepes Recipe For Breakfast Or Dessert.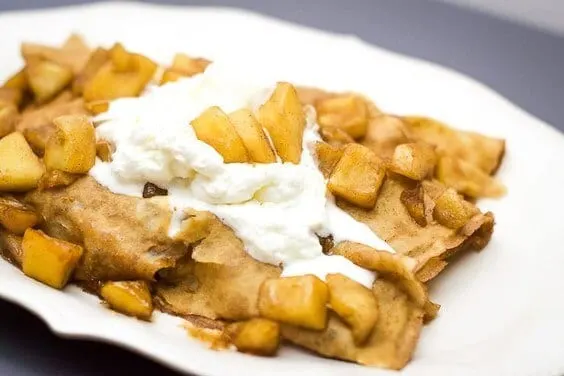 The flavors in this recipe are perfect — cinnamon, ginger, nutmeg, and cloves. Add in apples and it's a perfect homemade meal.
Popular article: 7 Things to Make and Sell for Money on the Side
6. Apple Snickerdoodle Cookies are the Perfect Fall Cookie.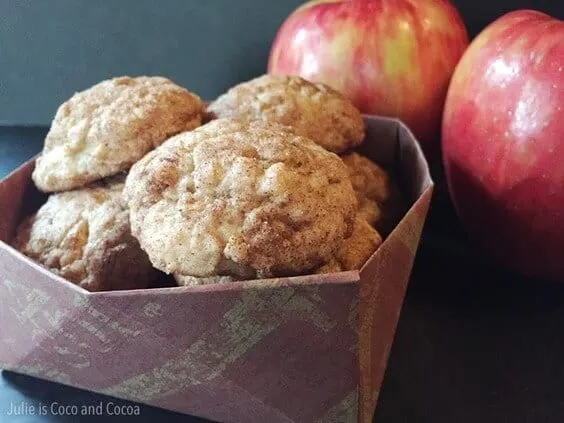 Combine scrumptious snickerdoodle cookies with fresh apples to make a new go-to classic.
7. Instant Pot Baked Apples.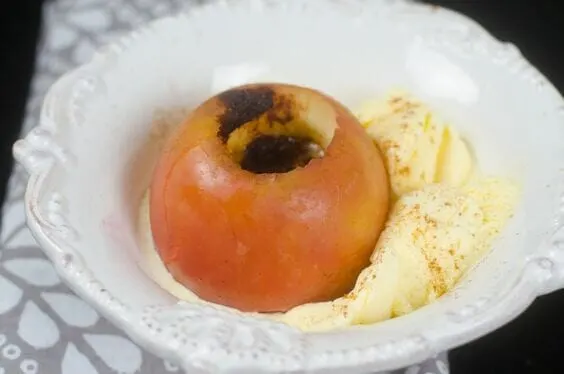 This Instant Pot Baked apple is perfect and a simple dessert that you can make in under 20 minutes.
Popular article: 30 Best Pumpkin Recipes For The Fall Season
8. Apple Cinnamon Scones.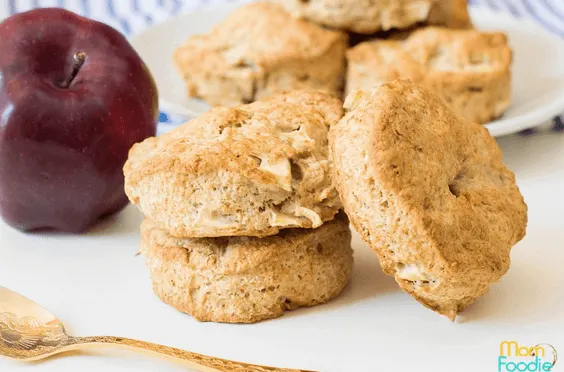 Apple Cinnamon Scones are perfect for baking. You'll love how your home will be fragranced with apples and cinnamon while the scones bake.
9. Apple Dumplings.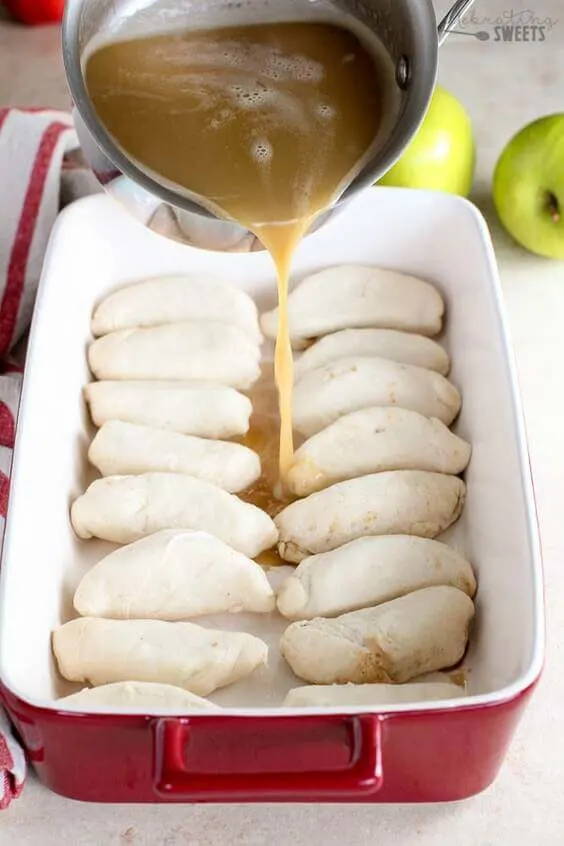 These tender cinnamon apples wrapped in a fluffy biscuit and smothered in a maple-brown sugar sauce is an easy fall breakfast or dessert to make.
10. Mini Apple Pizzas.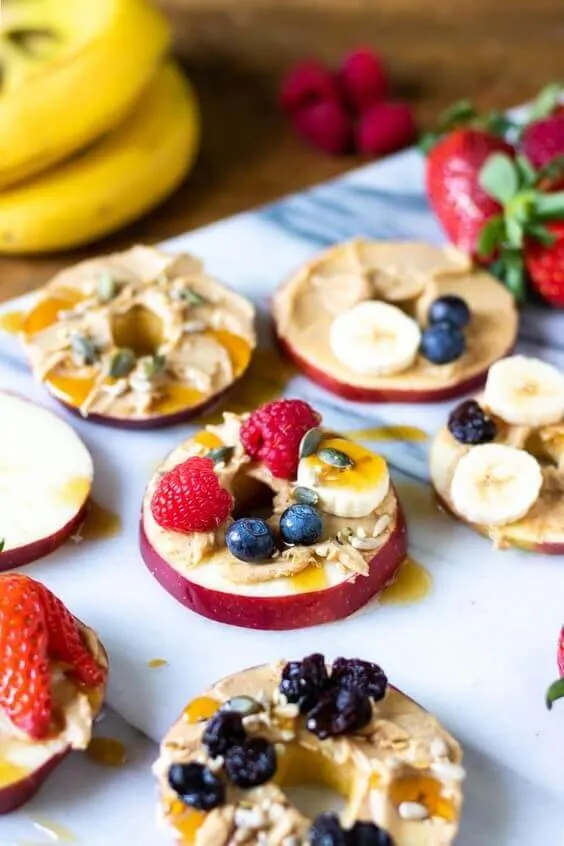 These Apple pizzas are a fun and tasty treat. They're a great healthy kids recipe for breakfast, lunch, dessert, or a tasty snack for an evening.
11. Cast Iron Skillet Apple Pie.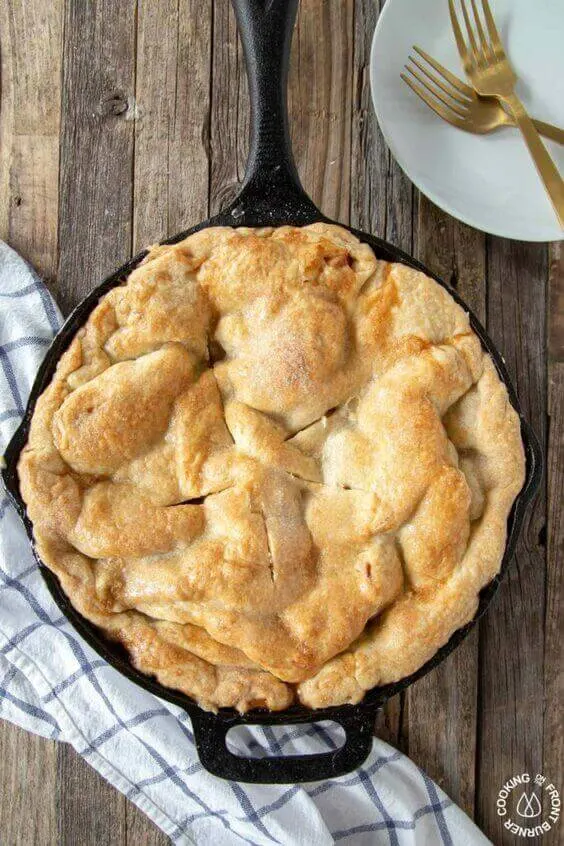 This inspired Apple Pie is a delicious rustic pie that has a flaky crust, a warm cinnamon-apple filling, and a caramel bottom crust. Yum!
12. Cracker Barrel Fried Apples.
These slow cooker fried apples are so tender and full of flavor, just like the ones at Cracker Barrel.
13. Apple Cupcakes.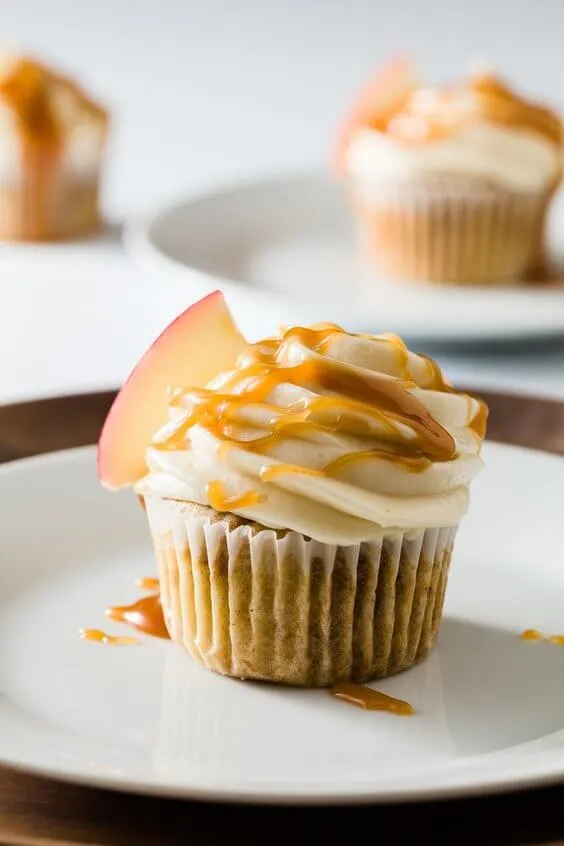 These apple cupcakes will be a favorite in your household. They are like eating an apple cobbler in a cupcake form.
14. Caramel Apple Crescent Rolls.
One of the best things about this easy recipe is that you can make them differently each time you bake them. Add some chopped peanuts, mini chocolate chips or mini M&M's – inside or outside!
15. Mini Apple Pie Roses.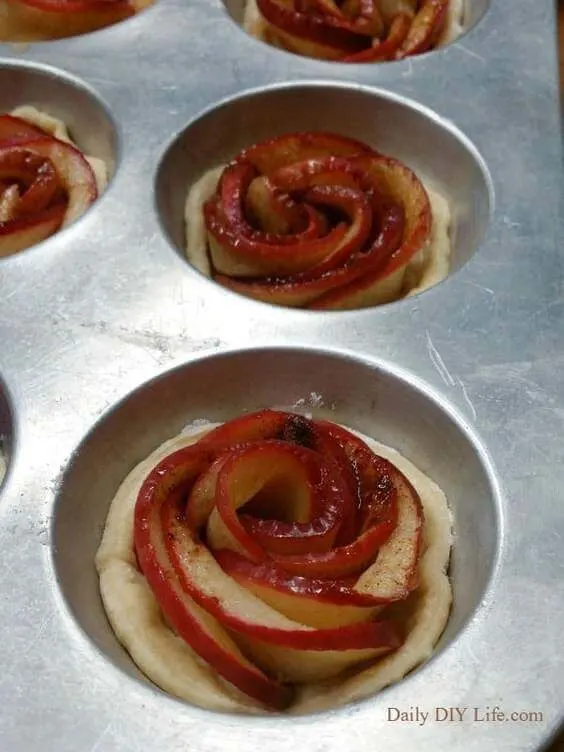 Tart and crisp apples are a perfect pairing with cinnamon and sugar. The most delicious apple pie all rolled up into a beautiful edible rose.
16. Apple Peanut Butter Cheesecake Bars.
This rich and creamy cheesecake bar is beyond words. Crunchy spiced apples, flaky topping, they are hard to resist!
17. Baked Apple French Toast Casserole.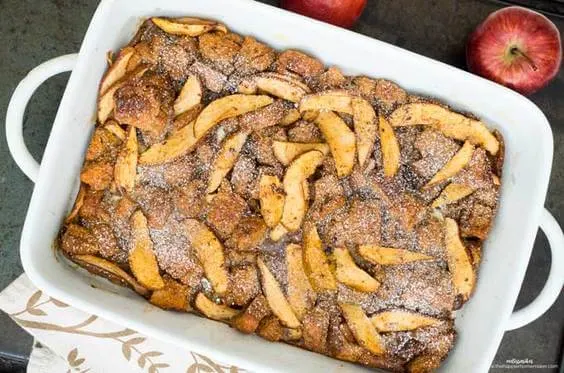 This baked Apple French Toast Casserole is easy to make breakfast to feed the entire family. The perfect recipe for any day of the week!
18. Delicious Caramel Apple Bread Pudding.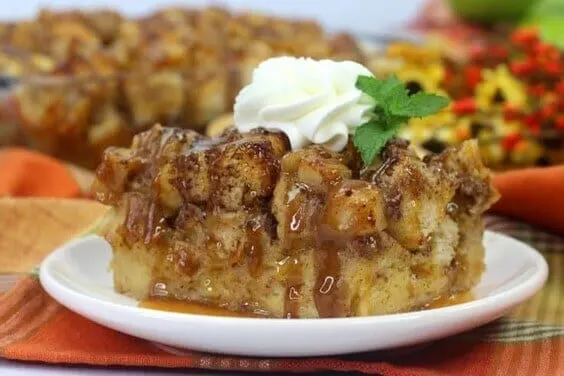 This bread pudding served warm is perfect for a cozy night in. Just add a dollop of fresh whipped cream or a scoop of ice cream and your evening will be a warm and tasty treat.
19. Honey Apple Gluten-Free Galette.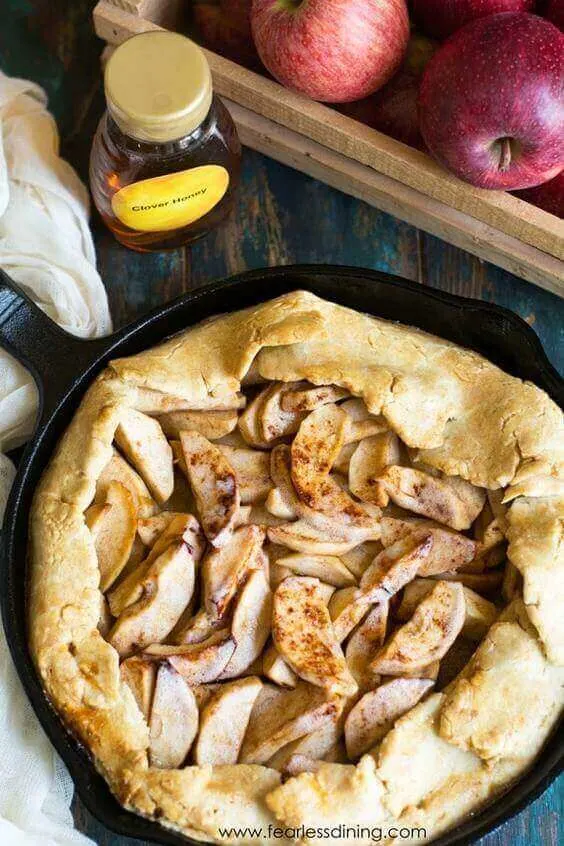 This Honey Apple Gluten-Free Galette is the best gluten-free galette recipe to make with apples. The addition of pure honey as a natural sweetener compliments the apples' flavor, and is healthy, too!
20. Canning Applesauce.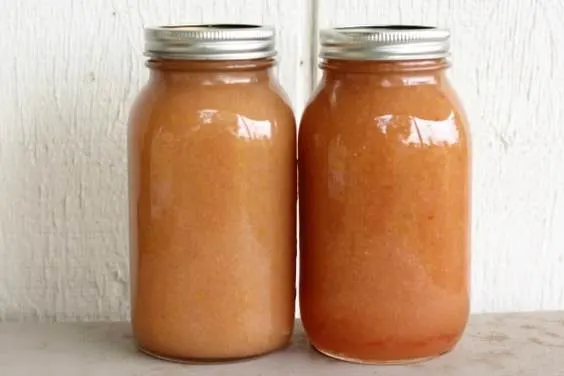 Homemade applesauce is easy to make. It takes a little work, but it is well worth the effort.
21. Apple Fritters Recipe.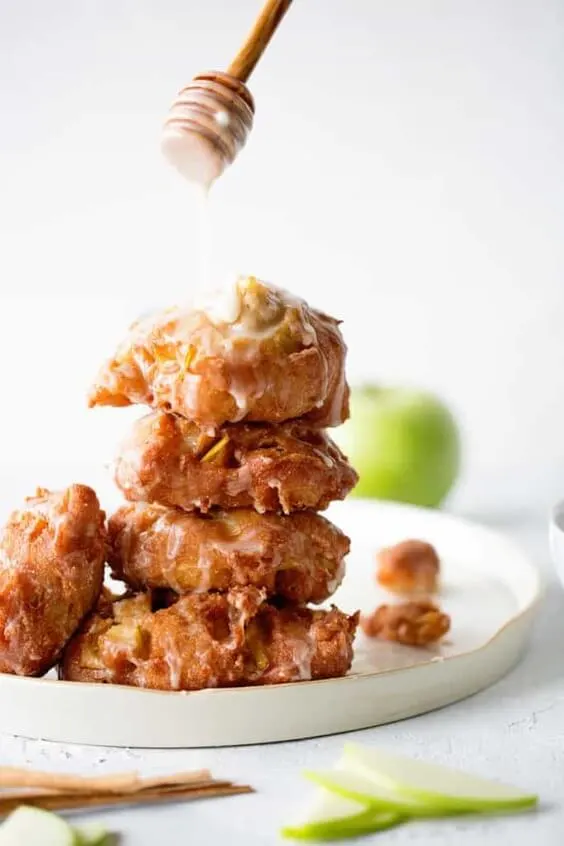 This is the best Apple Fritters Recipe – Pieces of delicious Granny Smith apples wrapped and fried in the sugary dough will send your taste buds into food heaven!
22. Stuffed Acorn Squash with Beef, Apple & Rice.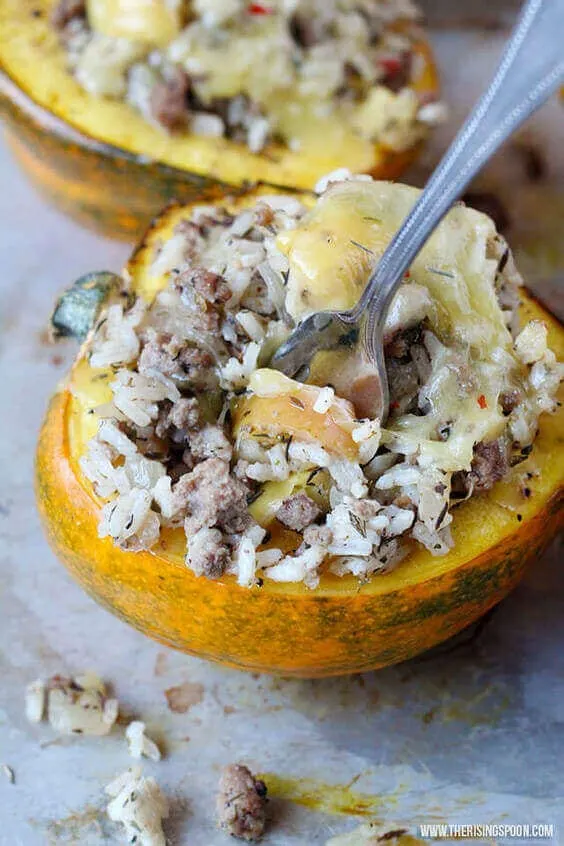 Fix this in about 40-45 minutes for an easy and healthy dinner recipe.
23. No Churn Apple Pie Ice Cream.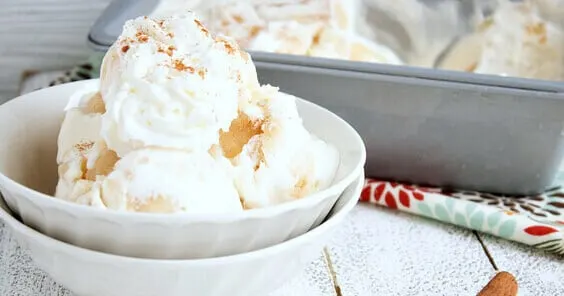 Since this is a no-churn recipe, you don't need an ice cream maker. It is made with ease using standard kitchen equipment and is perfect to go with any apple recipe you make.
24. Overnight Slow Cooker Apple Cinnamon Oatmeal.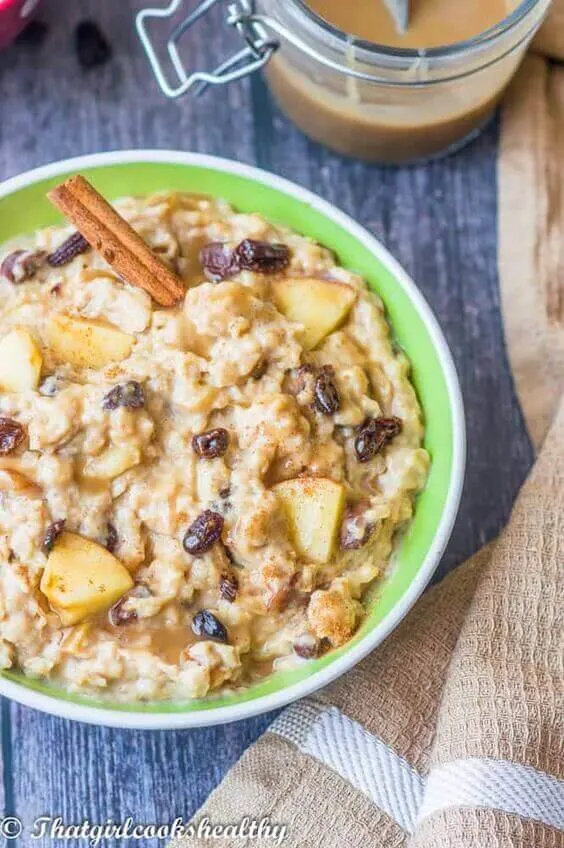 This slow cooker apple cinnamon oatmeal is a delicious vegan GF flavorsome overnight breakfast cooked over several hours resulting in soft and creamy oats.
25. Roasted carrots, apples, and sweet potatoes with a cinnamon tahini drizzle.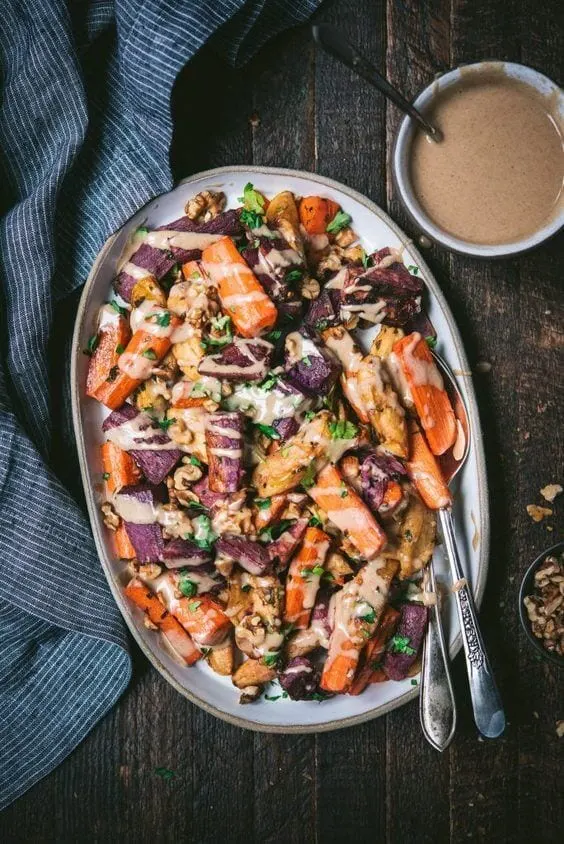 This recipe is very easy to make… simply roast carrots, peeled apples, and sweet potatoes in warming, fall spices like nutmeg, cinnamon, ginger, and cloves. Then serve everything drizzled with tahini sauce.
26. Slow Cooker Apple Butter (No Peeling Required!).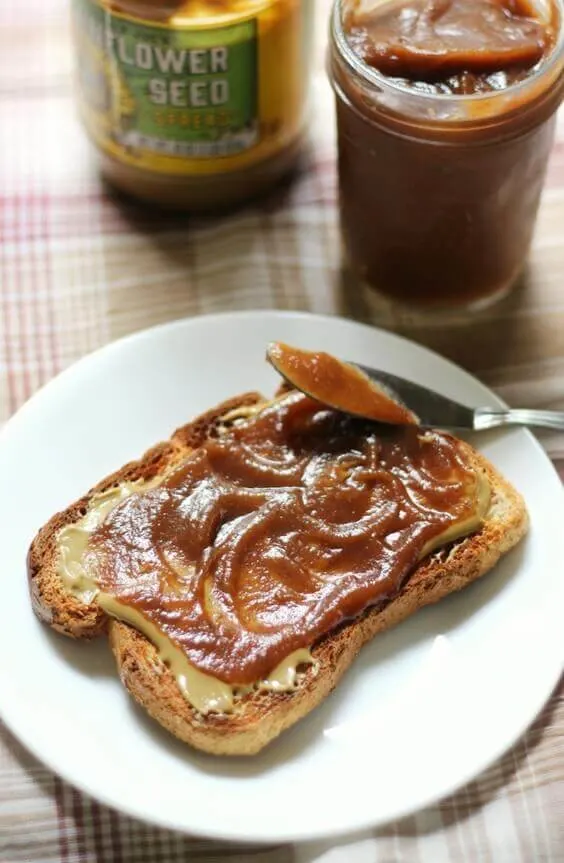 This thick, creamy, and sweet Slow Cooker Apple Butter has no peeling required! All those freshly picked apples cooked down in the crock-pot for a perfect sweet and aromatic spread will be great for all your at-home snacks.
27. Apple Praline Bread.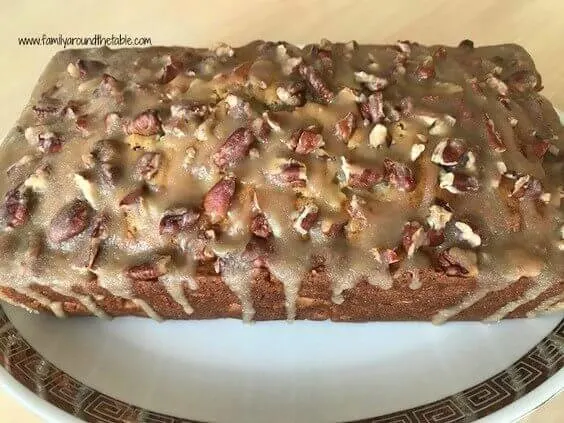 What you'll love about this warm apple praline bread is that it can complement any tea or breakfast during the cold months. Just warm it up and you have a tasty treat all week long.
28. Roasted Pumpkin Apple Soup.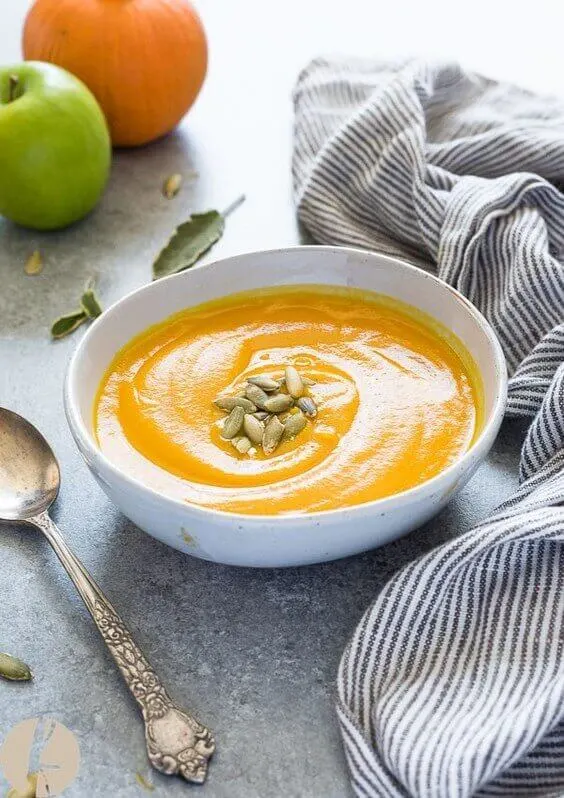 This Roasted Pumpkin Apple Soup is healthy and vegan!
29. Caramel Cream Cheese Crescent Ring.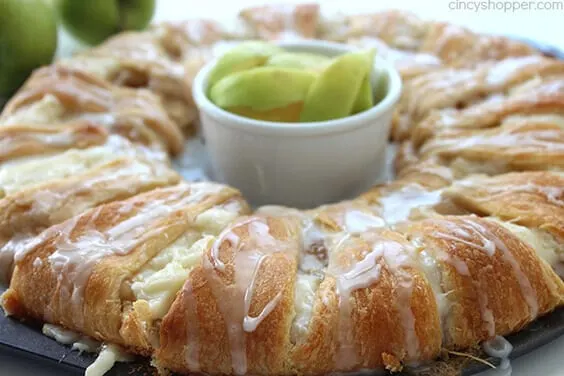 This Caramel Apple Cream Cheese Crescent Ring is super simple to make and makes for a great breakfast or dessert at home.
30. Chocolate Caramel Apple Slices.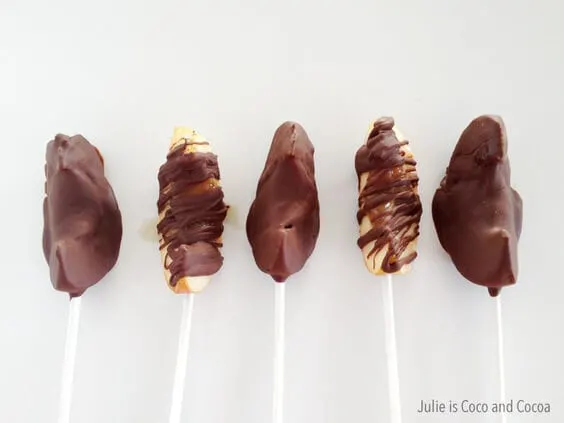 You'll turn your apples into a decadent treat when you make these Chocolate Caramel Apple Slices.
Bonus: Homemade Hot Apple Cider.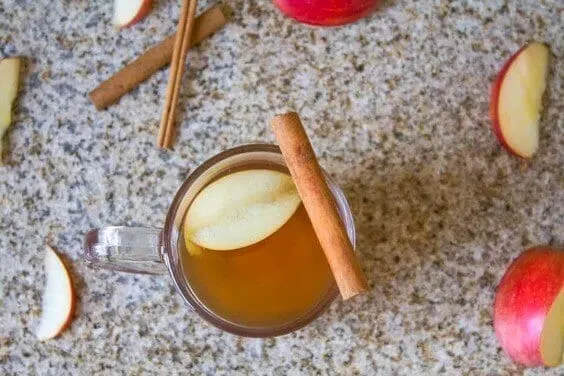 Last but not least, Hot Apple Cider had to make the list! This recipe will hit the mark for any cold evening at home.
---
Want to take your baking a step further?! Check out these 30 Pumpkin Recipes for the Fall Season
---
What Apple recipe are you going to make?! Let me know in the comments below!
You may also like:
Welcome to Everything Abode, your daily inspiration for every activity at home!
Our goal is to inspire you to live an elegant and chic lifestyle from the comfort of your home.
We'll help you express yourself through authentic style, aesthetic beauty, and stylish home decor.
Subscribe to Get the Tools That Make My Blog Successful!
When you join my newsletter, I'm going to send you insider advice and tools that I use to grow my blog! I only save the BEST for my email list so don't wait!