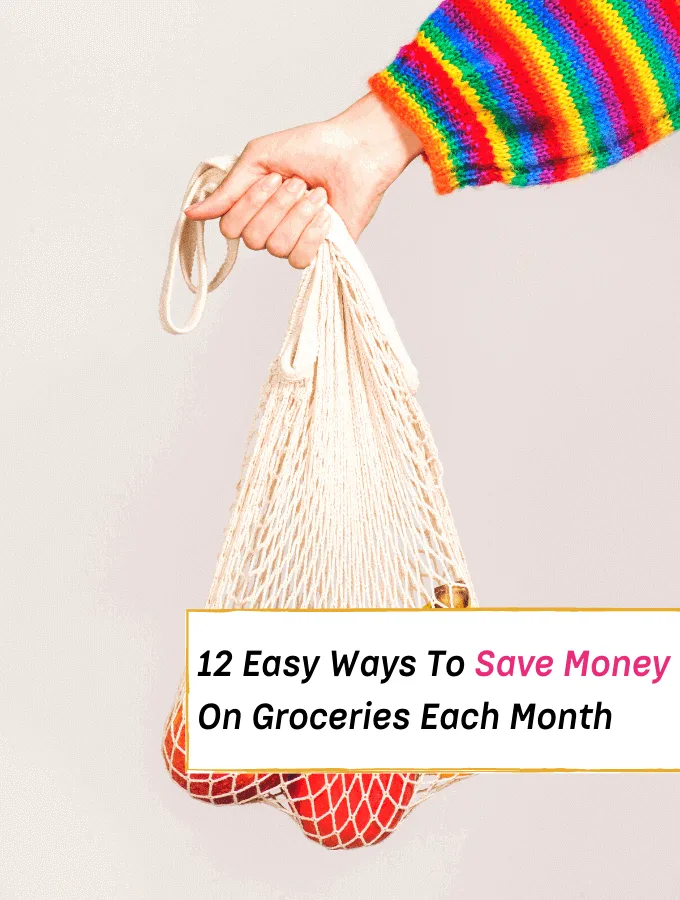 Can good spending and balanced eating coexist on a budget?!
Of course, it can! It's possible to purchase nutritious and tasty food at a reduced cost, but it just depends on your approach.
The only questions to consider are; does your lifestyle need to be readjusted? Or do you want to be more daring in the kitchen?
Because either way, you certainly can eat nutritious and delicious food at a fraction of the cost each and every month.
All you have to do is incorporate a couple of these recommended money-saving food strategies to save a result in saving a little bit more money on groceries each month.
Similar Topics:
12 Clever Ways to Save Money on Groceries Each Month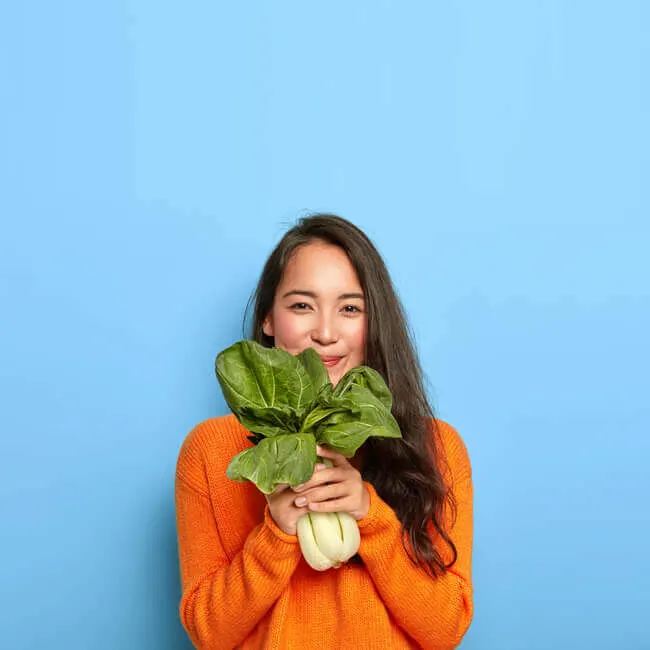 1. Look closely at your grocery bill.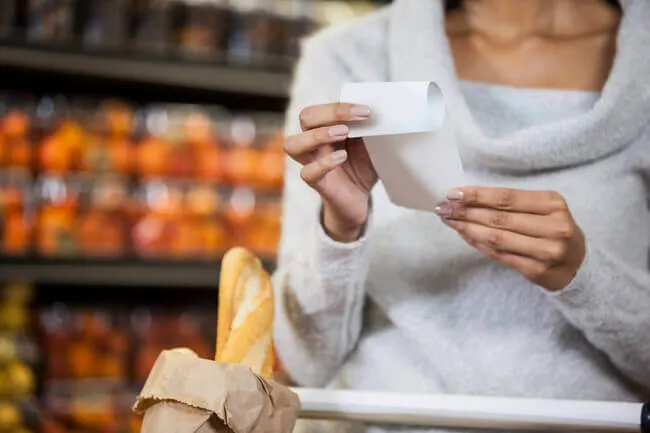 According to the USDA, the average family of four spends between $600 and $1.300 a month on average for food.
So it goes without saying that one of the first factors when cutting food costs to save more money is to look closely at your food bill.
If you look closely at what you are buying each month, you'll notice where you can save a little more, improve upon or stop purchasing altogether and catch the times in which you are being charged for products at a higher rate by mistake.
2. Have a grocery list.
A grocery list will help save you time, energy, and money because nothing is worse than having to run back to the grocery store because you forgot one thing.
You can also list the items that match how your grocery store is laid out (e.g., produce, dairy, bakery), and you will save time and energy as you will know exactly what you need to grab in a split second.
3. Make your own processed food at home.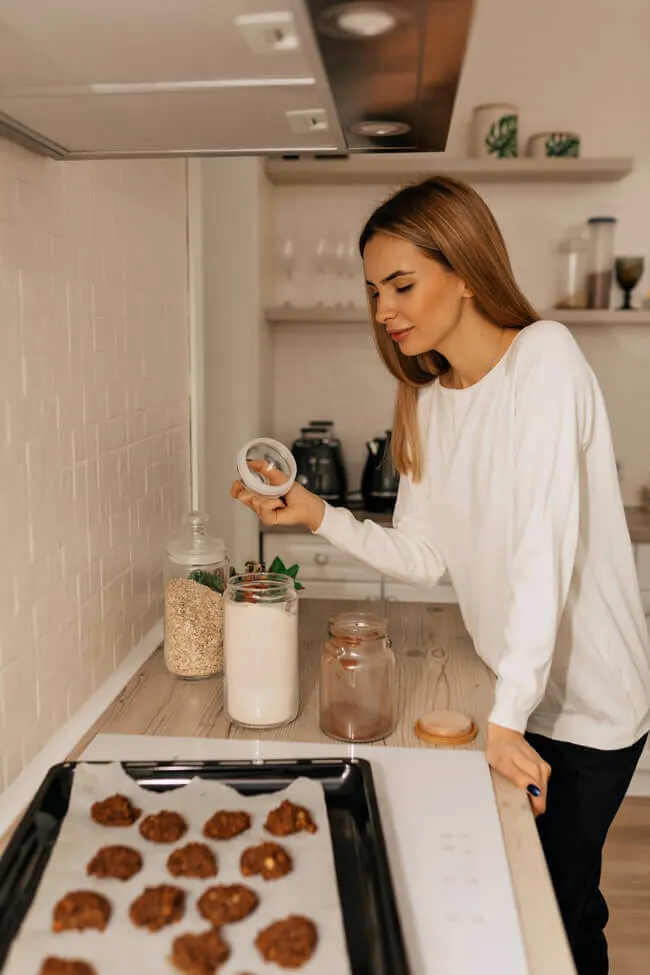 Processed ready-to-eat foods are costly and often the unhealthiest versions to buy since they are loaded with high preservatives, fillers, and unhealthy saturated fats.
Plus, you'll quickly discover how much money you can save on your favorite treats each month if you put in the extra effort at home preparing them yourself to save extra money on your favorite snacks.
Here are a few tips to help you invest your money wisely!
Make your own Roasted Nuts. If you eat a lot of various nuts, you are most likely very conscious of their high cost at the grocery store. So the next time you go to the supermarket, buy them raw and roast them yourself! They'll taste much better than the store-bought version, and you'll save a little extra money in the process.
Make your own Cereal bars. Homemade cereal bars are a great morning treat to have all week long, so rather than purchasing pre-packaged granola or over-sugary cereal bars, purchase all the raw ingredients from the bulk section and make them from scratch. You'll save tons of money preparing your ready-to-go snacks ahead of time than buying them already made.
Make your own Sauces/condiments. Depending on how creative you want to be in the kitchen, instead of using preservative-filled and environmentally unfriendly pre-packaged condiments and sauces, you can always prepare your salad dressings, condiments, dips, and sauces from scratch at home, too.
Similar: 8 Meal Prep Tips That'll Make Your Week So Much Easier
4. Dine out only on weekends.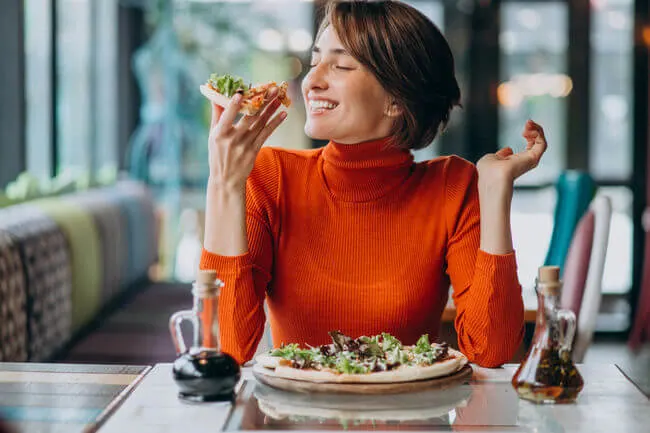 Regarding staying within our monthly food budgets, dining out only on the weekends will save so much money by the end of the month.
Food prices in restaurants will always be more expensive than dining at home, and you'll be bound to save more money in the long run if you opt to cook from home.
You'll also have far more control over your food's health, especially when you know exactly how it's made and the ingredients it's made with.
5. Track your food inventory & Over-communicate.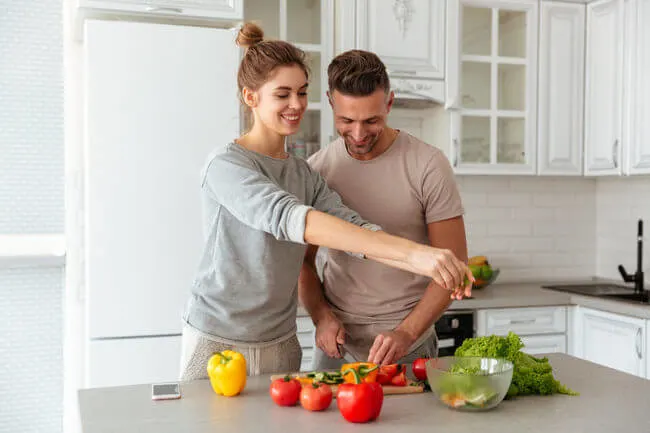 When saving money on groceries each month, ensure that you're tracking your inventory transactions if they are divided among various household food shoppers.
Keeping track will enable you to band together so you ensure you are not overbuying on things that might have to be potentially thrown out.
Additionally, conversing about your upcoming grocery purchases is a great way to avoid spending more.
6. Double your recipes and cook in batches.
Did you know you can adjust the number of meals you create and still meet your dietary needs if you can prepare large quantities of food ahead of time?
According to Bumbles of Rice's creator, don't "overthink" your food. Simply prepare everything you usually cook, but more!
Depending on the scale of your family, if you double, triple, or quadruple the recipes you make, you'll have loads of meals on hand to save yourself from ordering in on those home delivery apps we've grown to use more than we want to admit.
7. Don't let anything go to waste.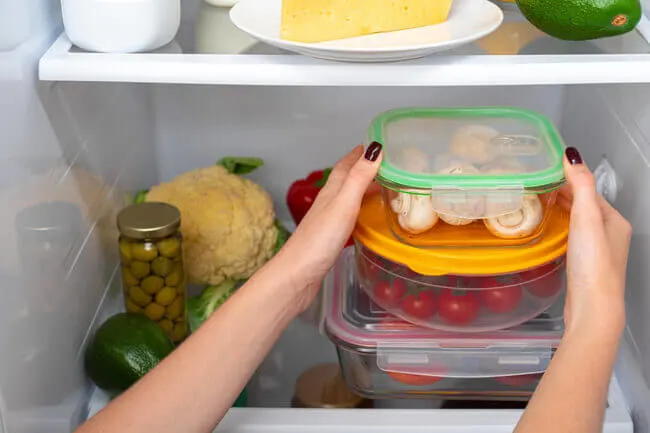 Keep an eye on your refrigerator, and never let something go bad. Try to consume it until it spoils, or know how to use it to make a soup, casserole, or broth.
Additionally, you can always freeze fruits and vegetables that are about to spoil to make something later. Old foods before the best-before date is perfect for stews, curries, and soups.
8. Eat less meat and dairy products.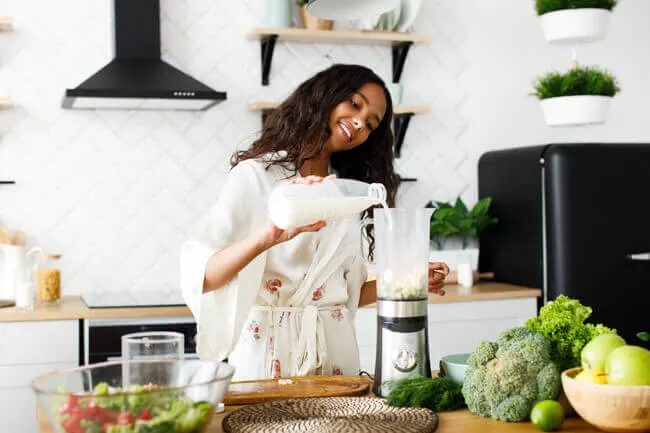 When saving money on your grocery bills each month, don't be scared to reduce the amount of meat and dairy products you buy.
Both meat and dairy are some of the most costly food products you can purchase, plus going meatless once or twice a week or becoming a vegan can save you a lot of money. Check out these affordable meat substitutes to help your budget.
Similar: 7 Benefits of Living the Vegan Lifestyle
9. Stretch your beef in half with this food-cooking hack.
If you can't limit the amount of meat you and your household like to consume, did you know you can drastically reduce your beef consumption (to save more money) with this fast little hack that you won't ever forget?!
To reduce the beef in your chilis or spaghetti dishes, cut the suggested beef quantity and apply more water and instant quick oats instead!
Your family will never know you used oats as a substitute for half the beef, and the oats will taste just as delicious!
10. Meal plan.
Meal preparation and meal planning are other perfect ways to save money on food.
Not only will you reduce waste from unnecessary packaging, but meal planning will often transform the food you eat each week into mini-creative meals that fit into your lifestyle and diet.
It would be best to choose the menu and how much variety you need and then prep for the week ahead. For more ideas on meal planning, check out these beginner planning tips!
11. Buy food in bulk.
People who buy bulk all know something you don't know, and it's that they save so much more on groceries month after month.
Luckily, would you like to save loads of money on groceries each month without much effort? If so, load up on bulk foods such as rice, seeds, flour, dried fruits, and beans, and the list goes on!
Buying bulk foods will also allow you to prepare a wider range of dishes. You'll be able to cook a variety of meals and save money at the same time.
12. Never shop hungry.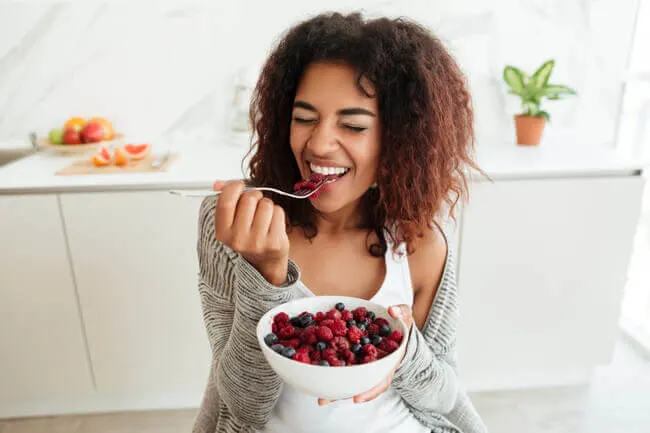 If you've ever gone to the grocery store when starving, you most probably wasted a ton of money than you originally planned.
That's because a) everything looked so good and b) you were hungry!
So the next time you go grocery shopping, save yourself from buying those extra treats by having a snack before your go or taking a snack with you.
Doing so will save you that extra money and help you make logical and less hungry decisions.
Bonus. Buy Produce in Season!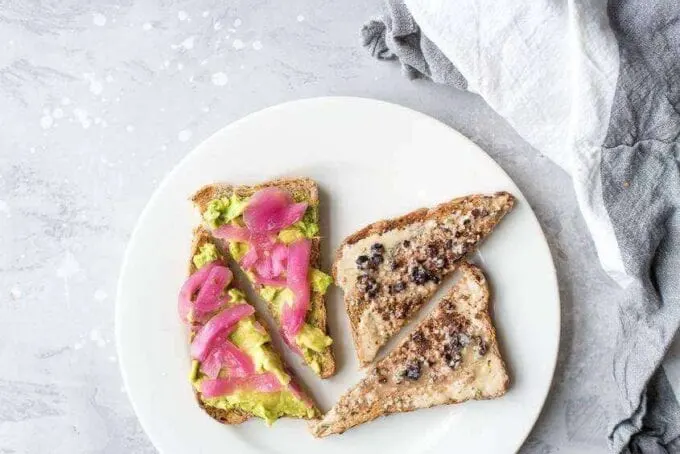 Did you know that seasonal food is usually priced to sell fast to save even more money on groceries?
This is because the grocery store doesn't want their in-season produce to go bad, and the cost of food from your local community will be far less costly than international shipping costs.
For instance, corn on the cob costs as little as 10 cents in the summer; at other times of the year, it may cost ten times as much!
So if the season permits, grab yourself some delicious in-season produce and start saving your money!
---
There you have it. These practical money-saving tips to save more money on your groceries each month work.
Try a few out, and you'll save your hard earned money in no time!
Also, if you want more fun ways to save money on your groceries each month, check out these eight genius grocery apps to save more money here. These apps are specifically designed to help you save extra cash!
See Also: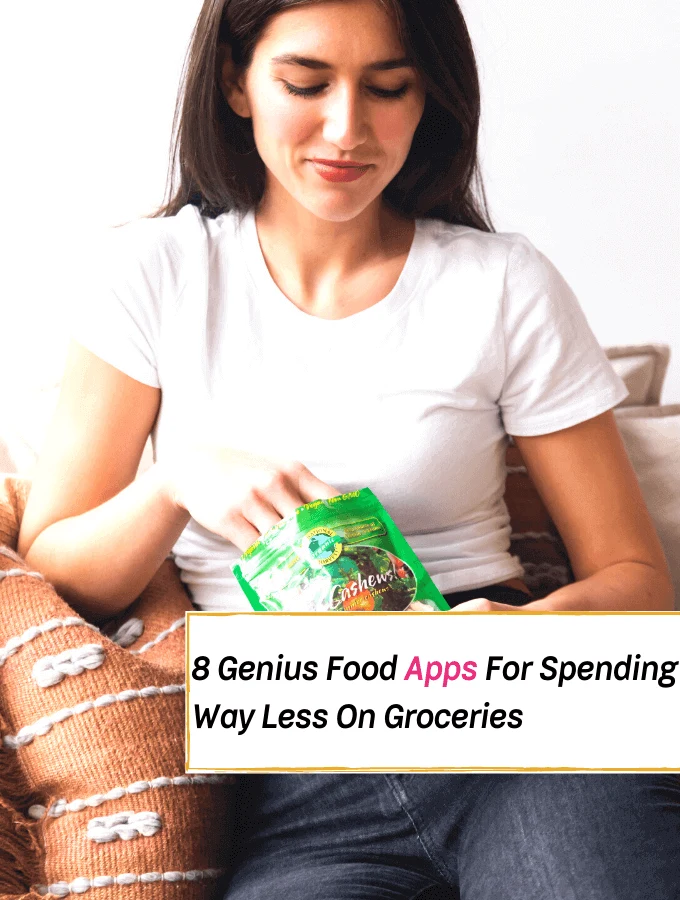 Check out 8 Genius Apps For Spending Way Less On Groceries next!
Want more? You'll also like these…
Welcome to Everything Abode, your daily inspiration for every activity at home!
Our goal is to inspire you to live an elegant and chic lifestyle from the comfort of your home.
We'll help you express yourself through authentic style, aesthetic beauty, and stylish home decor.
Subscribe to Get the Tools That Make My Blog Successful!
When you join my newsletter, I'm going to send you insider advice and tools that I use to grow my blog! I only save the BEST for my email list so don't wait!