The fall season is the time when pumpkins are all around us, so what better time than to showcase 30 pumpkin recipes to make this fall.
Fall isn't just about latte's, fires, and baked apple fall recipes.
One of my other favorite flavors for fall is pumpkin because nothing screams fall better than pumpkins!
Whether you have half-a-can pumpkin purée sitting in the refrigerator, a cupboard filled with pie filling, or a few pumpkins picked up from the market?
Fall is the best time to start getting innovative with these irresistible fall recipes with the star focus, of course, being – pumpkin!
Let's get to it!
30+ Best Pumpkin Recipes for Fall & Winter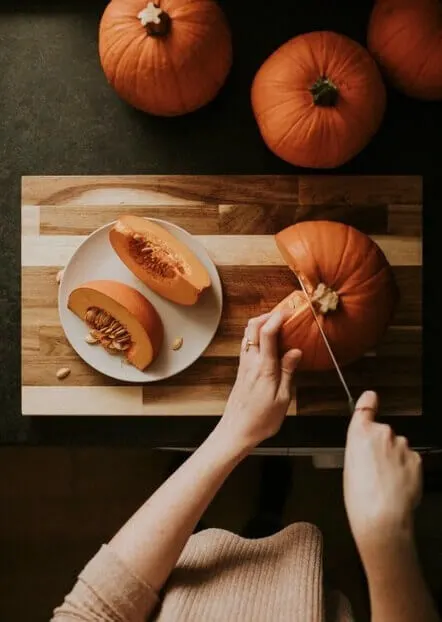 The fall and winter season is the time when pumpkins are all around us, so what better time than to showcase 30+ recipes featuring pumpkins to make during the colder seasons.
Here we go!
1. Pumpkin Spice Cookies – Gluten-Free and Vegan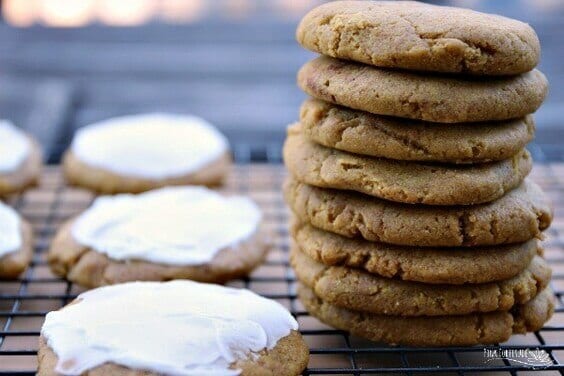 These pumpkin spice cookies are gluten-free, dairy-free, egg-free, and vegan. Top them with some vegan icing and you've got yourself a TASTY treat!
2. Smokey Chipotle Pumpkin Hummus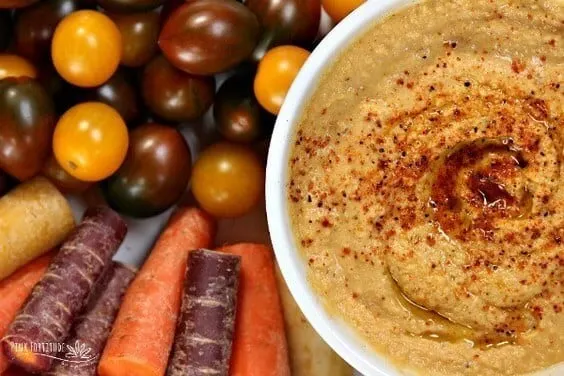 This Smokey Chipotle Pumpkin Hummus is sure to please. The smokey chipotle flavoring takes this pumpkin flavor to a whole new level.
3. Instant Pot Pumpkin Pie Steel Cut Oats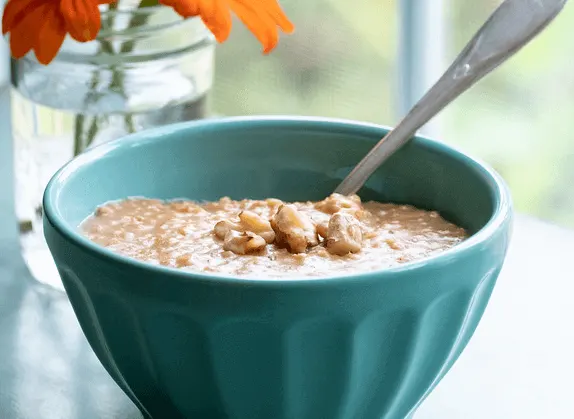 Pumpkin Pie Steel Cut Oats – warm and creamy and full of pumpkin flavor.
4. Pumpkin Cookie Recipe With A Maple Drizzle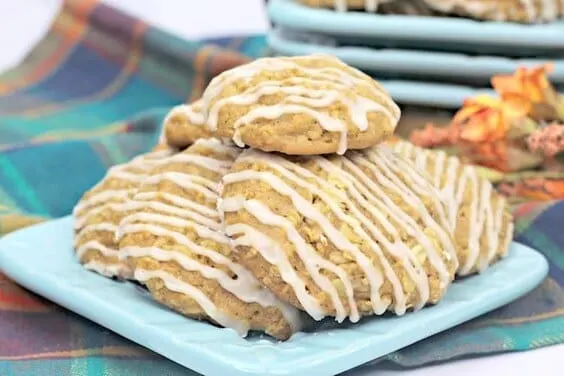 You are really going to like these Pumpkin Cookies! They are full of flavor, and they are covered with a maple glaze. Perfect for a quick bite this fall.
5. Pumpkin Muffins (Paleo, Gluten-Free, And Dairy Free)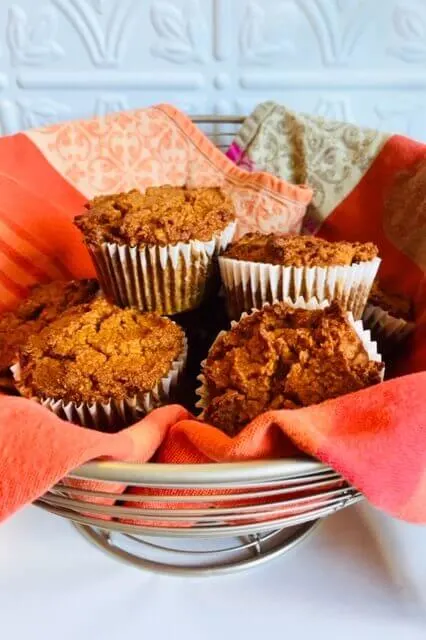 Get in the mood to do some healthy fall-themed baking, because these Pumpkin Muffins are paleo, gluten-free, and dairy-free and they're spiced just right!
Related: 30 Best Apple Recipes for Fall
6. Pumpkin Pie Fudge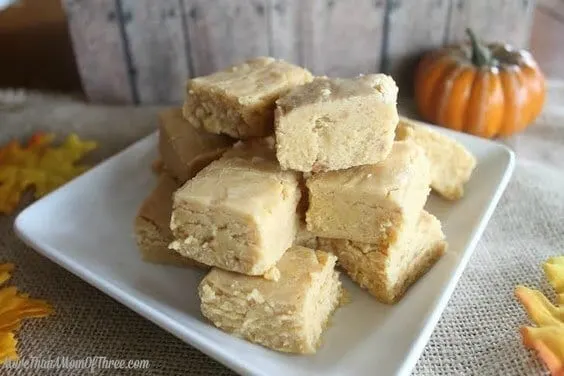 Have you ever tried pumpkin pie fudge? If you haven't then you have to give this recipe a go!
7. Gluten-Free Pumpkin Spice Mug Cake
This gluten-free pumpkin spice mug cake, with added chocolate chips, is the perfect thing to spice up your fall mornings!
8. Easy Homemade Pumpkin Spice Latte Recipe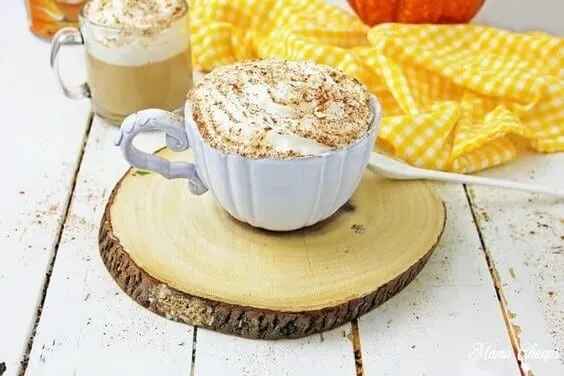 If you are looking to avoid those coffee shop prices but still want a savory latte this fall? Try this easy homemade pumpkin spice latte recipe!
9. KETO Pumpkin Cheesecake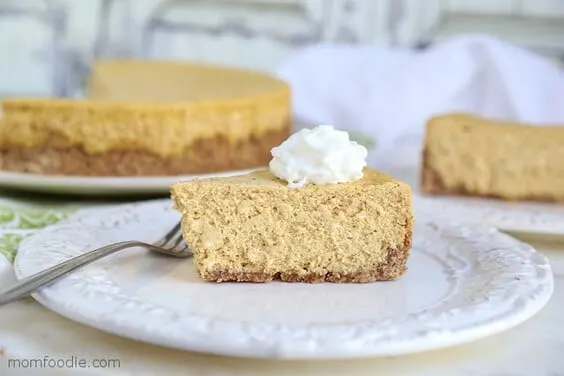 Yes, you can eat cheesecake on keto and this recipe makes a nice big holiday-sized low-carb cheesecake.
10. Classic Pumpkin Pie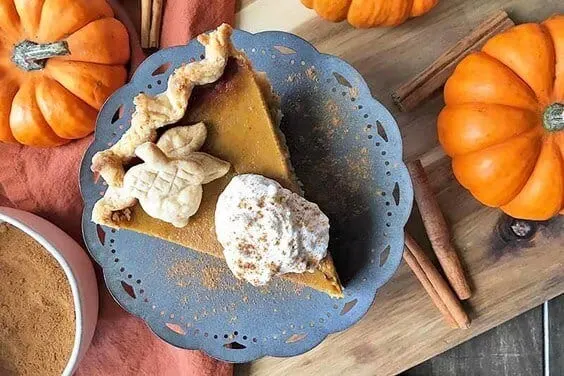 Of course, the classic homemade pumpkin pie made the list. Your fall wouldn't be complete without it!
11. Pumpkin Pull-Apart Loaf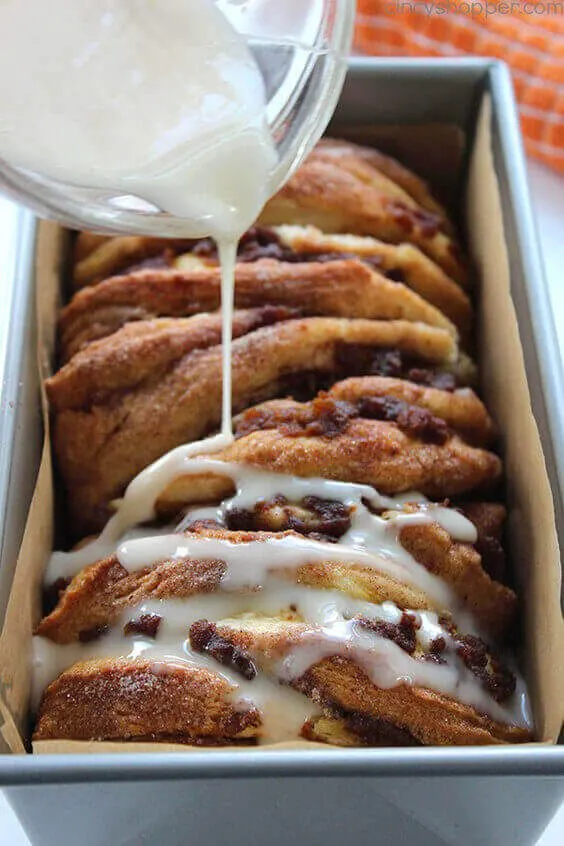 You are definitely going to want to whip up this super simple Pumpkin Pull-Apart Loaf with Vanilla Glaze if you love warm savory bread.
12. Instant Pot Pumpkin Butter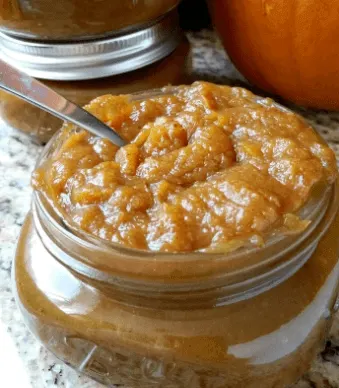 You can have that amazing taste of fall in little to no time at all with this easy Instant Pot pumpkin butter recipe!
13. Pumpkin Spice Energy Balls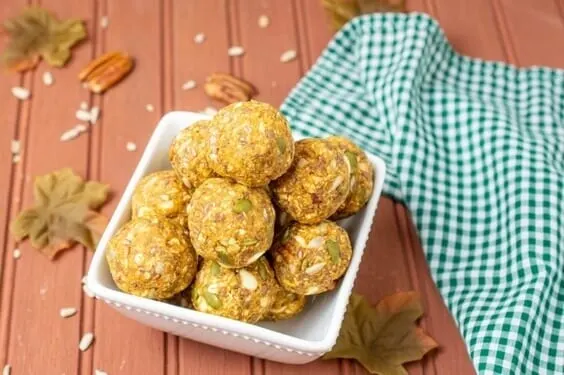 If you're looking for a delicious recipe for fall, you're going to love the taste and the flavor of these Pumpkin Spice Energy Balls.
14. Pumpkin French Toast Sticks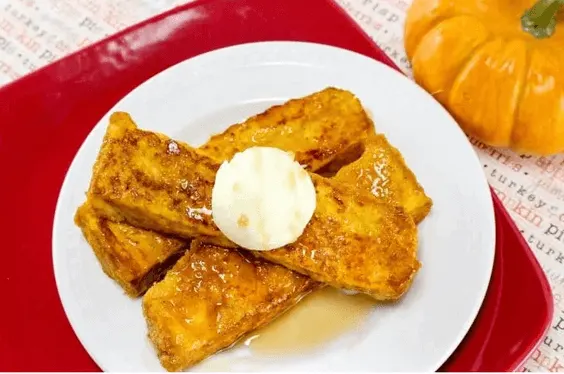 These pumpkin French toast sticks will be your favorite fall breakfast.
15. Pumpkin Bread Pudding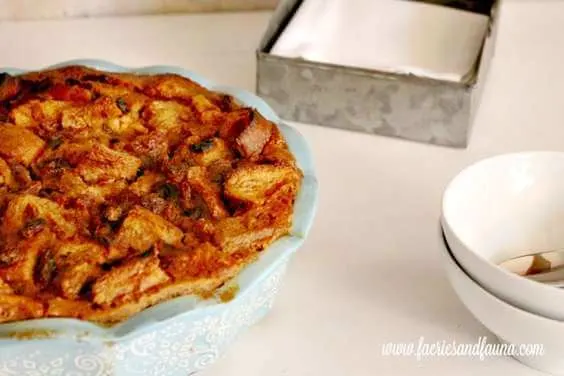 This recipe is the perfect ending to a light meal or morning treat. You can serve it warm with milk or cream, and sprinkled with sugar or a drizzle of maple syrup.
16. Gluten-free Pumpkin Bars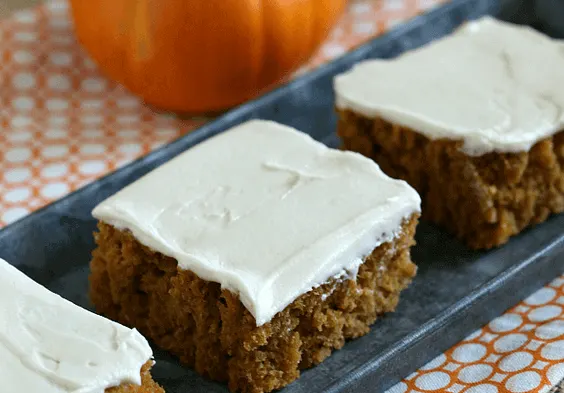 These gluten-free pumpkin bars are cake-like and covered with a delicious cream cheese frosting!
17. Pumpkin Spice Latte Doughnuts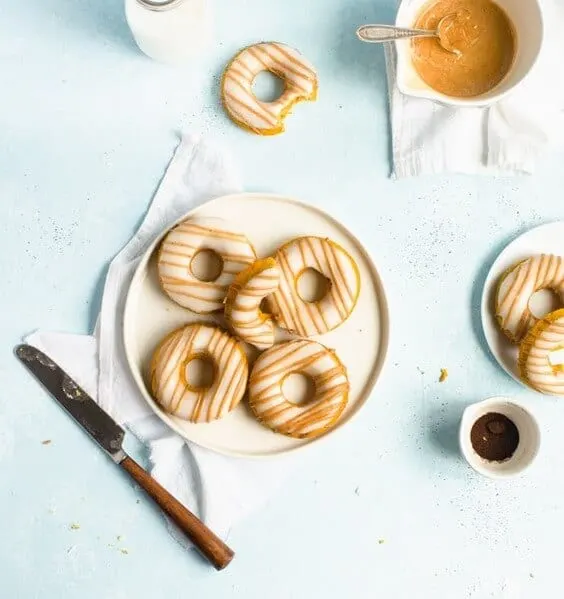 These pumpkin spice latte doughnuts will get your busy fall days off to a sweet start.
18. Fluffy Pumpkin Pancakes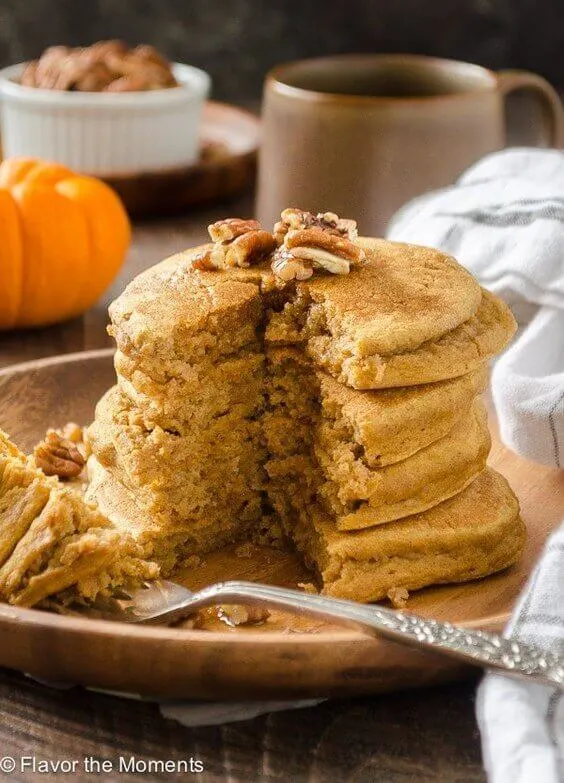 These Fluffy Whole Wheat Pumpkin Pancakes are hearty, healthy whole wheat pancakes packed with pumpkin and warm spices.
19. Whole Wheat Pumpkin Oatmeal Muffins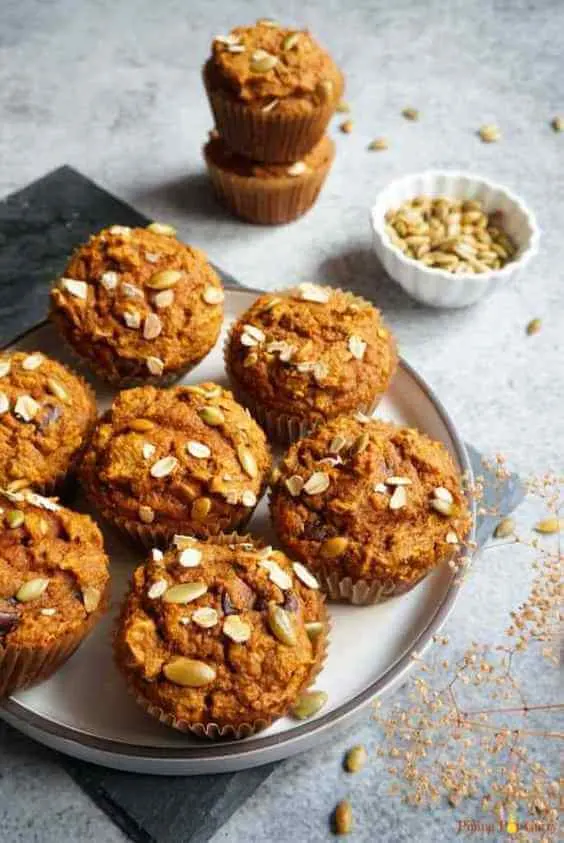 Kickstart your fall mornings, with these healthy Whole Wheat Pumpkin Oatmeal Muffins made with whole wheat flour, rolled oats, and pumpkin puree.
20. Slow Cooker Pumpkin Stuffed Apples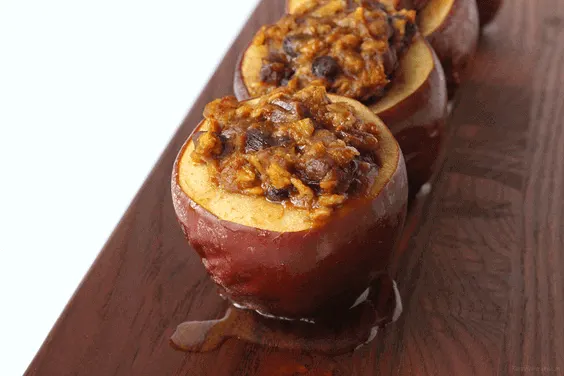 Grab a spoon for these Slow Cooker Pumpkin Stuffed Apples. They are a perfect unique fall treat.
21. Pumpkin Granola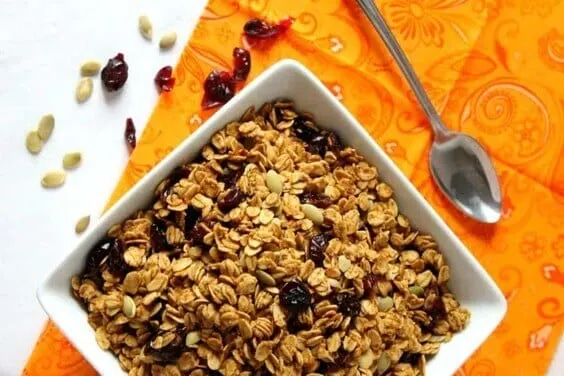 This pumpkin granola is perfect for eating with milk in the morning or sprinkling on top of your yogurt to add a little crunch.
22. Pumpkin Pie Smoothie Bowl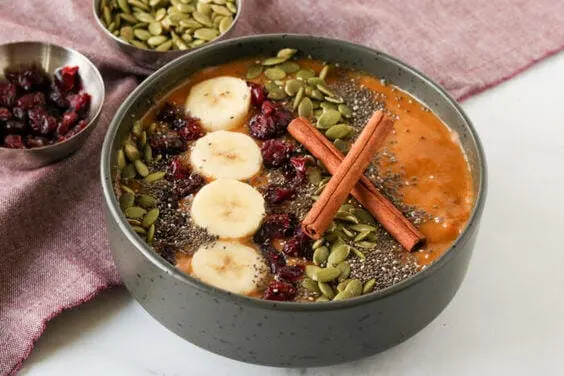 This Pumpkin Pie Smoothie Bowl is the only way to enjoy breakfast during a crisp Fall morning.
23. Pumpkin Pie Bars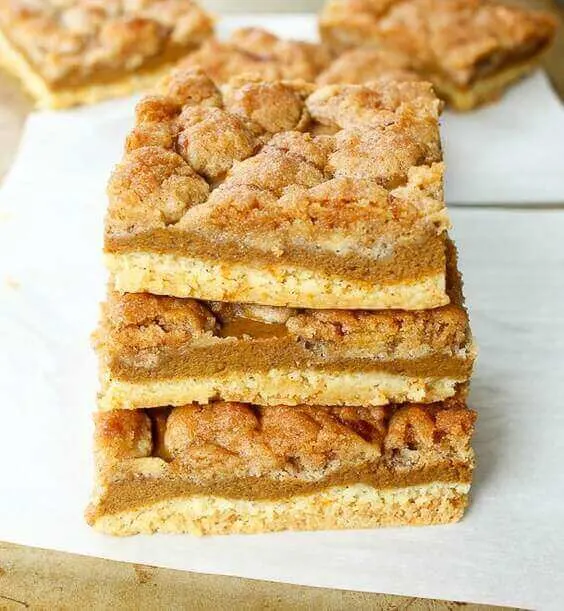 These easy pumpkin pie bars with a cake mix are moist and easy to grab and go!
Pumpkin Dinner Recipes.
24. Healthy & Savory Pumpkin Soup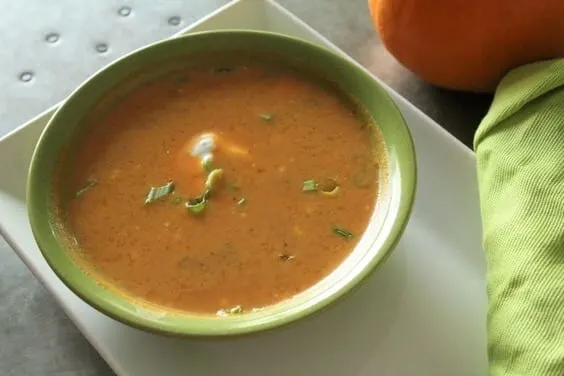 This savory pumpkin soup recipe is deliciously healthy and easy to make. Not all pumpkin recipes have to be sweet to be yummy!
25. Vegetarian Pumpkin Chili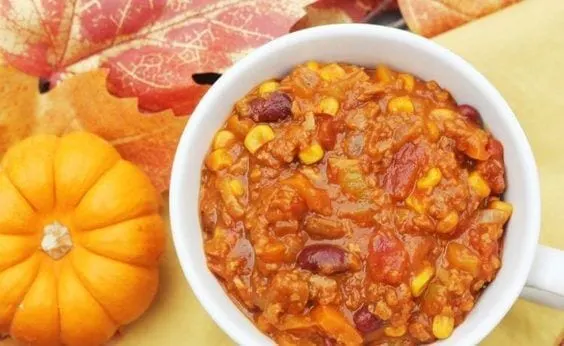 This Vegetarian Pumpkin Chili is a snap to make and will easily become a fall favorite.
26. Pumpkin Pasta with Crispy Fried Sage and Pine Nuts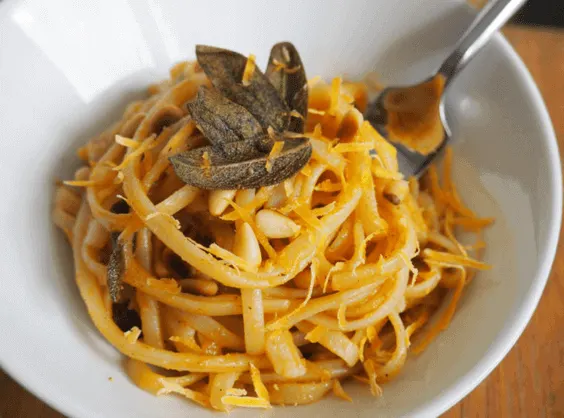 This Pumpkin Pasta is buttery, garlicky, and perfectly coats the pasta noodles for a wonderful fall night in.
27. Mini Stuffed Pumpkins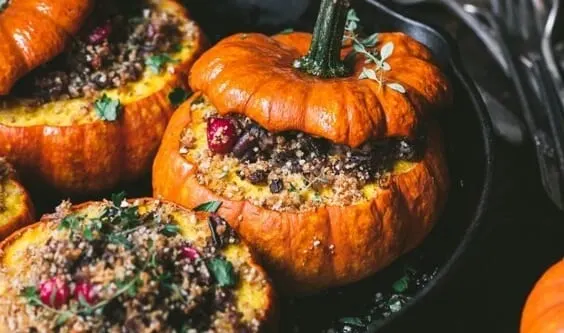 These mini rice stuffed pumpkins are the perfect side dish to any meal or as a vegan/vegetarian entree all on their own. Your choice!
28. Creamy Autumn Pumpkin Pasta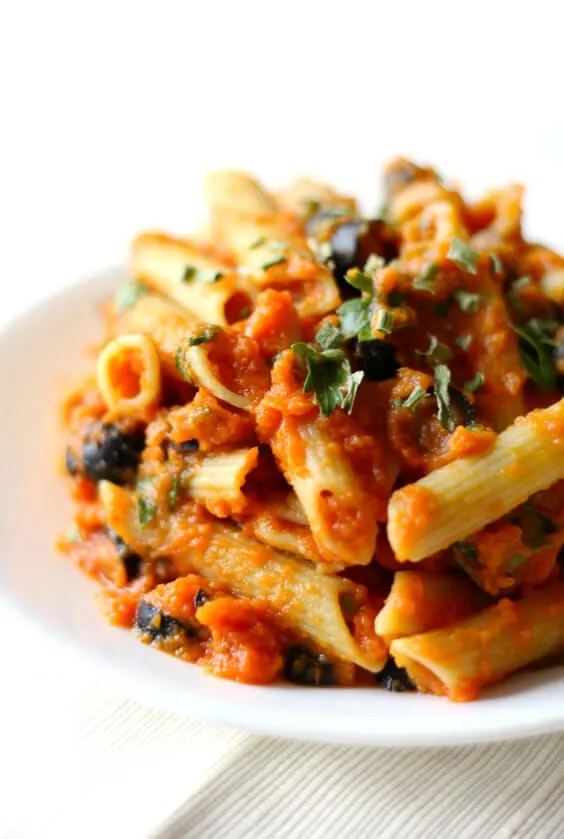 This Creamy Autumn Pumpkin Pasta recipe will bring you all the healthy comforts of the fall season.
29. Creamy Parmesan Pumpkin Soup
This Pumpkin Soup has a more mild pumpkin flavor than a lot of other pumpkin soups so it is not overwhelming. Yum!
30. Instant Pot Pumpkin Chili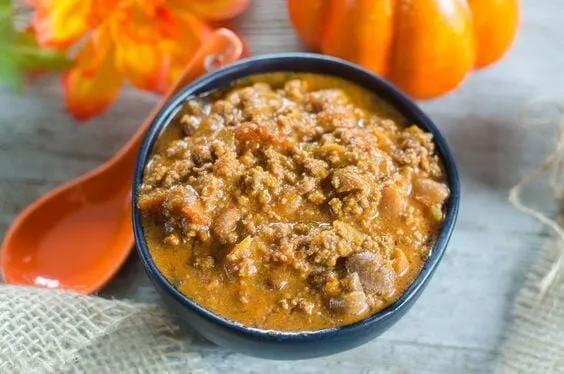 When it comes to Fall, chili and pumpkins are the best combinations for dinner and this instant pot pumpkin chili recipe will not disappoint!
31. Easy Pumpkin Curry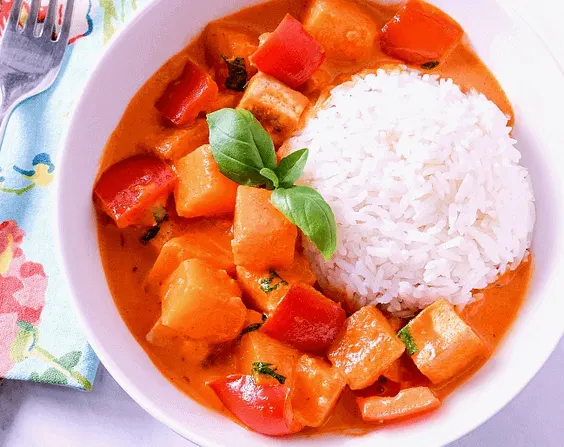 Warm-up with a bowl of this Easy Pumpkin Curry … this simple recipe is bursting with bold flavors.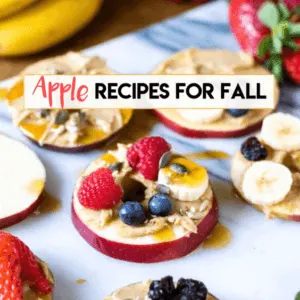 Want to take your baking one step further?! Check out 30 Best Apple Recipes for Fall!
---
What Pumpkin recipe are you going to make?! Let me know and if you have a recipe featuring Pumpkins and would like it to be added? Let me know in the comments below!
Don't forget to subscribe below where I'll share with you all my tricks and tips to making money online! I work from home and I love it!
Want More? You'll also like these…
Share These Pumpkin recipes for fall!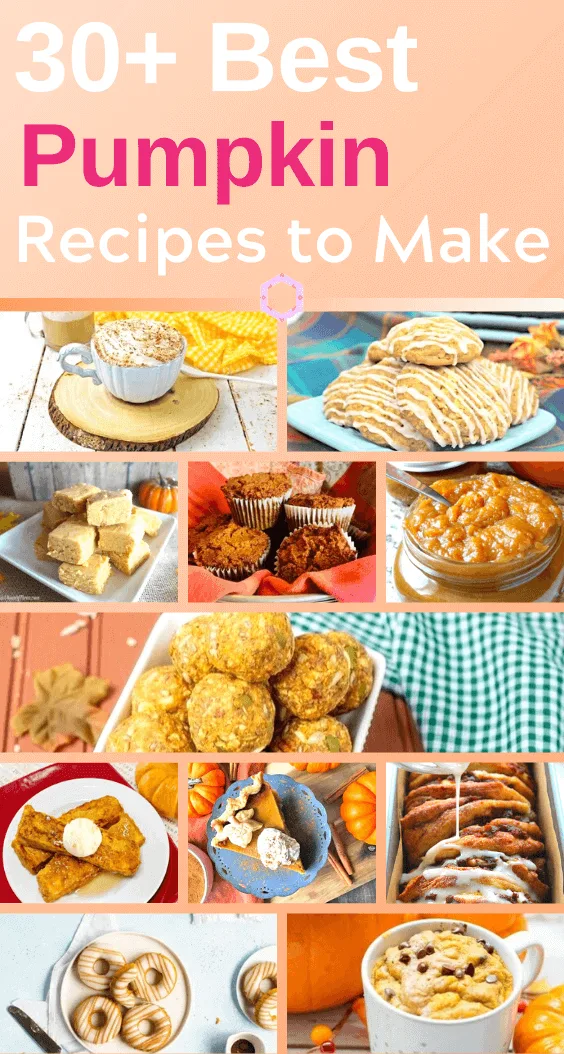 What other fall flavors do you enjoy?! Leave a comment below, I'd love to hear from you!
Welcome to Everything Abode, your daily inspiration for every activity at home!
Our goal is to inspire you to live an elegant and chic lifestyle from the comfort of your home.
We'll help you express yourself through authentic style, aesthetic beauty, and stylish home decor.
Subscribe to Get the Tools That Make My Blog Successful!
When you join my newsletter, I'm going to send you insider advice and tools that I use to grow my blog! I only save the BEST for my email list so don't wait!