Are you ready to make money from your homemade crafts?! If so, these homemade crafts are not only extremely easy to make but they also make great money online!
Are you interested in creating unique products that can be sold online?
Perhaps you have a unique handmade craft that you want to sell at your local marketplace?
Today I want to share some ideas for easy DIY crafts projects.
These crafts can easily be made at home. Or you can either leave them in your home as an ornament or gift them to someone you care about.
Either way, homemade crafts are a great way to start your creative journey.
These crafts do not require a lot of startup investment either. And they are very marketable and easy to make, in my opinion.
So if you're looking for inspiration with your next craft project?
These are the best, most simple-to-make crafts you can make at home to sell for extra cash!
You may also like:
12 Crafts to make and sell for profit.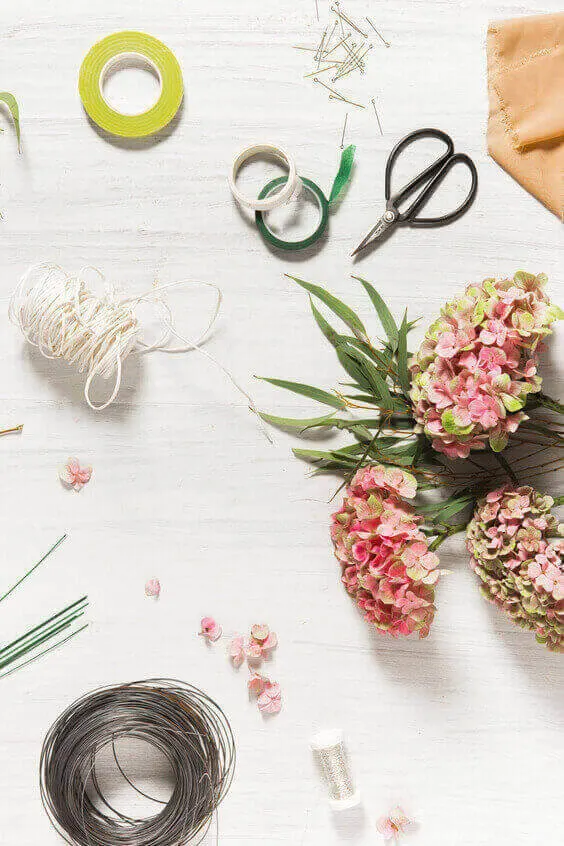 Is Selling Crafts online A Great Idea To Make Money?
Making money selling homemade crafts has never been easier.
In fact, one of the best ways to earn an income online this way is by selling crafts on Etsy.
Online craft marketplaces like Etsy are an excellent place for crafters of all levels.
There are so many crafters making money off of Etsy right now and that's all because Etsy specializes in homemade goods.
For instance, if you wanted to make and sell t-shirts for example, you can easily sell your one of kind shirts on Etsy and have it develop into a successful online business in your spare time!
Not only that but if you enjoy making things with your hands or making various DIY projects at home? Selling crafts for money on Etsy might just be the perfect side hustle for you.
You will never know what you can do unless you give it a shot. Your homemade craft could be a lucrative business venture, but you must remain passionate about the process.
The best part is that you don't have to invest a lot of money upfront in making your own crafts as these crafts require only creativity and a little bit of work!
How to get started selling profitable crafts online.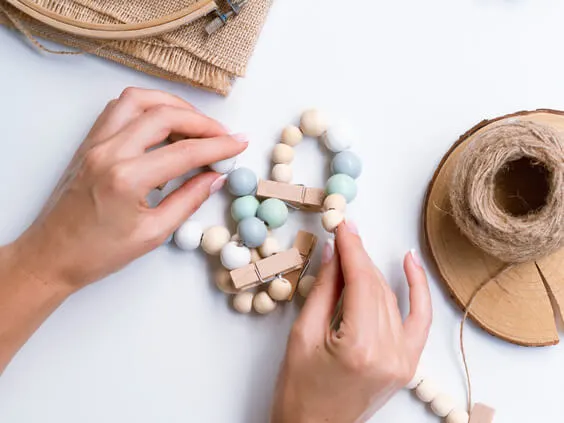 Where can you sell your crafts to Money?
There are a number of ways you can sell your homemade crafts for money. Here are a few ideas:
1. Start a blog to sell your homemade crafts.
The best way to make money crafting is to create a blog where you sell your homemade products. How do you do that?
For an extremely easy step-by-step guide and a detailed tutorial, check out my how to start a blog guide here!
I go into depth on why being self-hosted and owning your blog outright is very important when starting a new blog.
Also, and to cut to the chase, Bluehost is the best-known self-hosting platform to start with.
Although you can create a blog for free, sadly you cannot run a business from it.
So please heed my advice if you are considering starting a blog of your own because Bluehost will be your best bet for selling anything online including homemade crafts.
2. Sell crafts online via creative marketplaces.
When you figured out your next best homemade product, another great opportunity to start making money from your homemade craft is to publish these handmade goods on your own established website or to sell them on an online marketplace like Shopify, Amazon, eBay, or Etsy. (I go into more depth about Etsy later on in the article, so keep reading!)
3. Sell crafts at local farmer's markets and fairs.
Homemade crafts and local markets go hand in hand. Your local farmers' markets, craft fairs, festivals, or other various local events you can participate in are all great beginner avenues to test your product and to get great insights and feedback before you start selling online.
4. Wholesale.
You can even go full swing and start selling your homemade craft via the wholesale route. Wholesaling your craft to local gift shops, stores around the country, and boutiques alike (locally or beyond)! Although wholesaling your product is a bit more advanced because you will need more inventory, it's still a great way to make money from homemade crafts.
Now let's dive into the top 12 best and easy homemade crafts to sell for profit.
Here are the top BEST homemade crafts that make money online!
12 Easy Homemade Crafts to Sell for Money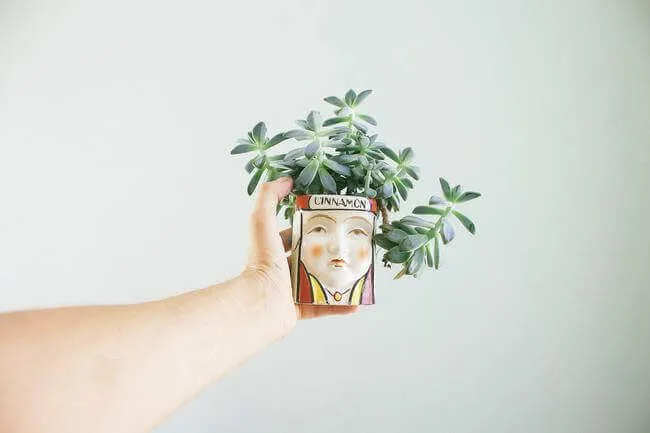 1. Crafting with Polymer Clay for Earings or Keychains etc.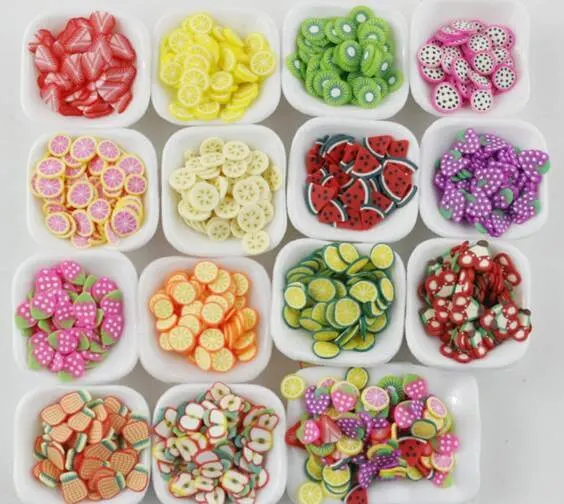 You may not have heard about polymer clay before, but polymer clay is an inexpensive material to make your homemade crafts with to ultimately sell for profit.
This type of clay has been around for quite some time and has become a very popular indoor hobby among many artists who make crafts for money.
Polymer clay is a type of modeling material that can be easily molded and shaped into anything.
You can make interesting sculptures with just one color or combine different colors to create your masterpiece!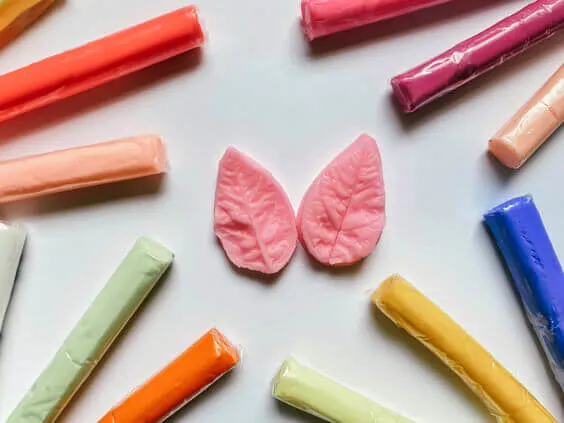 Polymer clay comes in small blocks, which are whipped into pliable doughs by kneading them together until they're soft enough to mold.
This type of clay has the consistency of bread dough, only the consistency varies from very stiff for making items such as jewelry to something more malleable used mainly for face sculpturing.
Different brands will give you varying levels of workability, so if you would like something really easy to start with, there are various colors and materials available such as mica pigment powders, glossy clear varnishes like Crystalac, or gold leafing paste — the possibilities really are endless!
When you bake polymer clay to form its shape, it turns into a hard-like plastic material that is very durable, and generally, you have a lot of control over the shape and how you want it to look.
Once you figured out your mold and craft with polymer clay, just choose some accessories to go with it and you are ready to sell things like earrings, keychains, jar lids, the list of ideas are endless!
You can find polymer clay in craft stores such as; Michael's, Joann Fabrics, Hobby Lobby, Amazon, and Etsy.
2. Crafting Marbled Glassware.
Who knew that adding new colors and patterns to your old bland glassware would be one of the top crafts that make money but they are!
I don't know about you but I love the idea of making marbled glassware to sell online. If done correctly, these one of a kind crafts can turn out looking like a work of art!
Plus, many people love to buy unique pieces of glassware, so creating marbled glassware is a huge opportunity to make money online.
With online marketplaces like Etsy making selling very easy, anyone can get in on this action.
Things you'll need to make Marbled Glassware:
Glassware or ceramics of your choice
A variety of colorful nail polish
Disposable plastic container for the tray or plastic tray to reuse
Nail polish remover (for easy touch up's)
Painter's tape (for specific designs)
Toothpicks
How to make homemade marbled glassware:
Take your ceramic or glassware of choice, and then fill a standard tray (that you don't mind getting dirty or stained) with water
Pour two to three nail polish colors on top of the water
Give the nail polish a swirl around with a skewer or toothpick to marble the nail polish (to give it a great aesthetic design)
Dip your mug, glassware, or ceramic onto the tray, and it will pick up all the colors for a one-of-a-kind look!
You also make homemade abstract paintings on glassware like this:
There are really no limits to what you can do with making marbled glassware as a craft to make extra money from home!
3. Crafting Unique Homemade Pillowcases.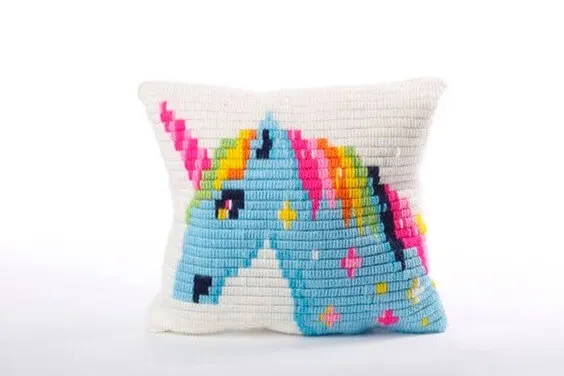 Pillowcases are not only an easy craft to make at home but adding charming embellishments or a personal touch to the pillows you make will make them very marketable online.
Not only that bit making pillowcases at home is also perfect for beginners who would like to make crafts for money because they only require minimal sewing skills and inexpensive fabric can be found on any trip to your local craft store.
Things You'll Need to make Pillows at home:
Fabric
Scissors
Needle
Matching thread
Sewing machine or hand sewing
A clothes iron, to flatten the seams
How to make homemade pillowcases:
Making a pillow can be easy and fun! Pick out the fabric you would like to use, cut it in size according to your needs. You'll need stuffing or an insert for the inside of the pillow too.
Next, sew along all edges so that they are sewn shut – this is where creativity comes into play!
Decorate with embroidery or appliqués while stitching them on top of each other instead of sewing around every single one individually.
Finally, give your new creation some love by inserting stuffing/insert.
Stitch up those last few stitches to finish off what will soon become everyone's favorite spot for naps whether kept or sold.
You can also follow this DIY pillow kit to easily get started!
4. Crafting Bath Bombs.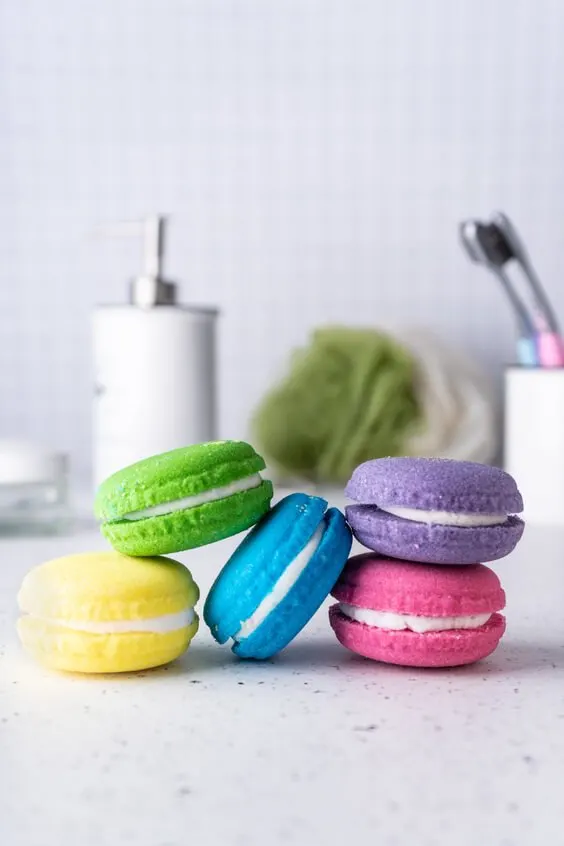 If you love bath bombs but can't justify the price of fancy store-bought ones, then try making your own bath bombs at home!
Bath bombs are an incredibly easy homemade craft to make or sell and you can choose to either use them or sell them because the process is simple!
Bath bombs require just a few ingredients such as; powdered citric acid, baking soda, cornstarch, Epsom salts, food coloring, and your choice of essential oils!
Moreover, all of these ingredients are found in the kitchen.
Here's a quick DIY Bathbomb recipe: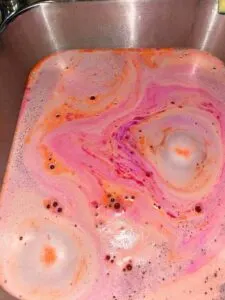 Mix together baking powder, citric acid, and cornstarch to form the base of a homemade bomb.
Add water (or milk) until it becomes a dough-like consistency then mold into balls with an ice cream scoop or by hand.
Roll them over cocoa butter (optional) before you place them on wax paper-lined cookie sheets for drying out overnight at room temperature – this is when they'll solidify!
In the morning time, cover each ball with plastic wrap so that moisture won't build up inside as soon as you wet down and enter your tub later tonight!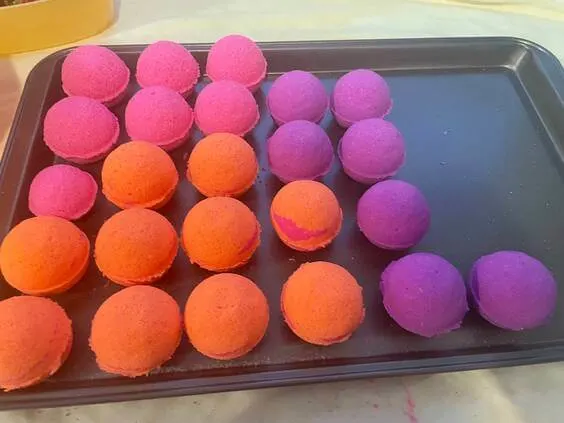 The bathing experience will be much more soothing than just using soap because these bath bomb treats are loaded with homemade love!
5. Crafting beautiful Cement Planters.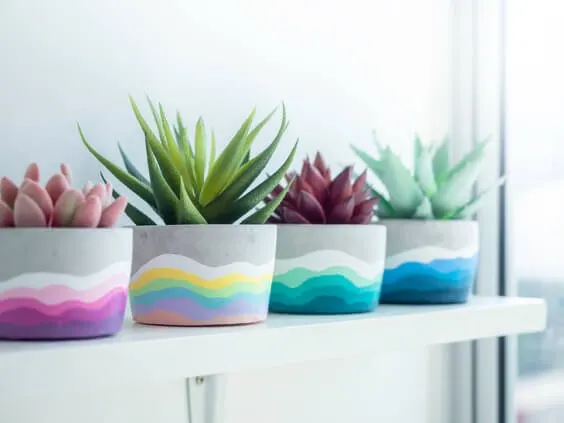 Have you ever wanted to make your own cement planters? Well, this is another extremely easy homemade craft that any beginner can make from home.
In fact, cement planters are the perfect project for almost everyone who needs a great place to stash their homegrown herbs, as it takes very minimal skill, investment, and time.
Since succulents and cacti are trending in home decor stores, craft markets, and online, these should be your next homemade craft to make and sell for cash.
Cement garden containers, for instance, are what I would make when starting out this project!
How to make DIY cement planters as a homemade craft:
All it takes are some basic ingredients like water, sand, or soil mix (depending on what's available)
Concrete mix (gray) – which can be found at any hardware store
An old bucket with holes in its bottom (for the mold) as well as another bucket that has had all the bottom cut out so they fit inside one another without touching each other.
Fill the mold with concrete and allow it to harden for 24 hours.
Paint them or leave them be. It's entirely up to you!
Cement planters are a bit messy but these would be really easy to market and sell especially if you put some fresh succulents in them as a special added bonus.
6. Crafting Gorgeous Reusable Fabric Bags.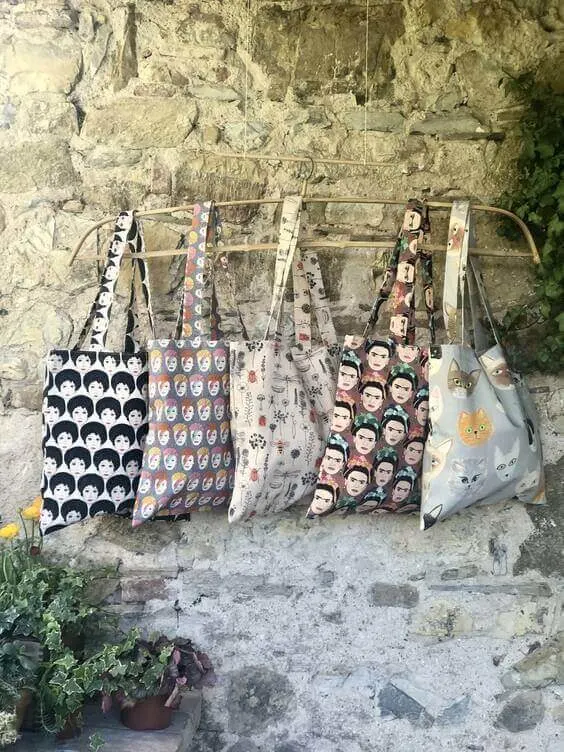 Fashioning a reusable fabric bag is another quick and easy homemade craft to make but that's granted if you are familiar with sewing 🙂
Beautiful and stylish fabric shopping bags are such a great craft to make as a beginner because reusable bags are trending and they are never going to go out of style for years to come.
So if you are interested in making this your next homemade craft, just make sure you are ready to invest in a good sewing machine. A handy sewing machine will allow for fast product making and thus will eventually pay itself off when you start selling lots of your homemade bags online.
Things you'll need: A sewing machine, sturdy fabric, sewing threads, needles, and scissors.
How to make homemade reusable shopping bags:
1. Cut out the design of the shape that will form into your desired size
2. Sew it up using a sewing machine or by hand, depending on preference and skill level
3. Fill in any gaps with stitches until all seams have been secured together tightly
4. The best fabric to go with would be a sturdy fabric that won't rip, such as a cotton fabric blend from your local fabric store or upcycled jean materials.
7. How to craft delicious-smelling Homemade Candles.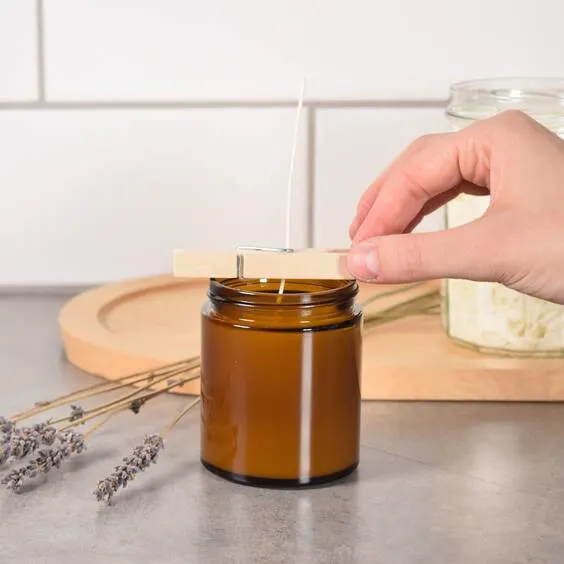 Homemade candles are very easy to make at home. You can decide to whip one up for just yourself or make a couple dozen in a day's time, what you decide is ultimately up to you.
However, one of the easiest ways to make DIY candles for beginners is you can melt down cheap dollar store-bought candles and mix in food coloring and then repour it into a cute teapot or teacup with a wick and let it set.
Or make homemade candles from scratch!
Try this beginner homemade candle recipe:
Mix 15 ounces of melted wax
5 ounces of cocoa butter and 3 tablespoons of vanilla extract
Pour the mixture into your favorite container and let it sit with the wick for at least 24 hours before giving it as a gift, enjoyment for yourself, or selling it at the market.
You can easily find all the candle-making supplies you need online at Amazon or candle making kits on Etsy and start selling them in craft markets or Etsy this week.
Also if the candle is all-natural or vegan that can also be a good selling point!
8. Easy DIY Pallet Plaques craft.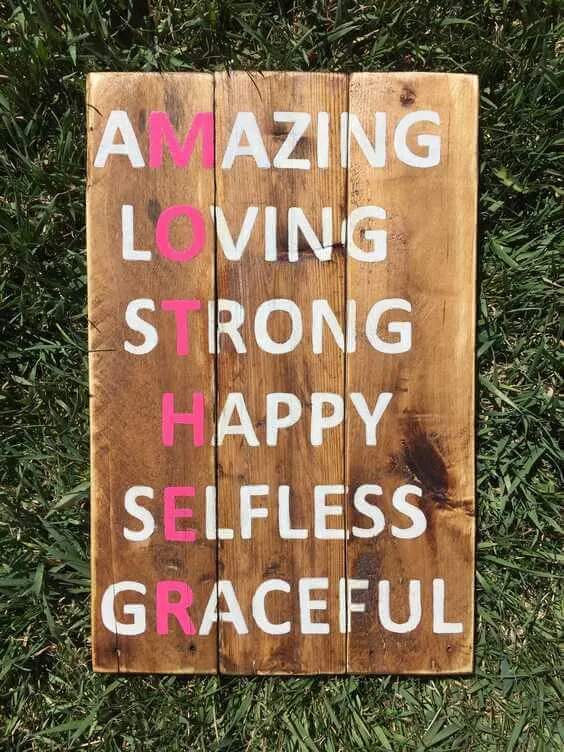 It is never too late to make your home look more beautiful or help other people make their home beautiful!
With a quick DIY, you can create gorgeous plaques (like this) and sell them on word of mouth or on your own blog!
You only need some household items like wood or pallets (to build the frame), molding materials in different colors as well as paintbrushes or markers for drawing designs onto it.
Then just glue all pieces together tightly before letting them dry completely so they will stay securely attached when hung up indoors OR outdoors depending upon where people would want to put them.
9. Easy DIY Fabric Covered Pots craft.
You know what they say, "A girl's gotta do something to keep her hair up."
Well in this instance she can also use a cute potholder for flowers or succulents on the front porch and make these DIY flower pots to sell for extra cash!
All you need is some fabric and hot glue!
In the time it takes to make dinner, you can cover these pots in fabric and keep them for year-round use. The best part? They're so easy to make!
This inexpensive homemade craft idea is perfect for making and selling. These cute, crafty pots make great gifts, too!
10. Homemade quilts.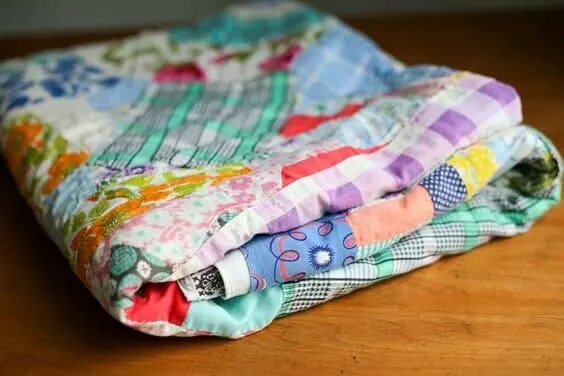 In the era of fast fashion, you might be wondering if there is a way to make your own quilts to sell for money.
Well, with this Beginner's Homemade Quilt Craft made by adding layers and sewing them together into blocks that create an impressive quilt design, now we can say "yes!".
11. Knitting crafts.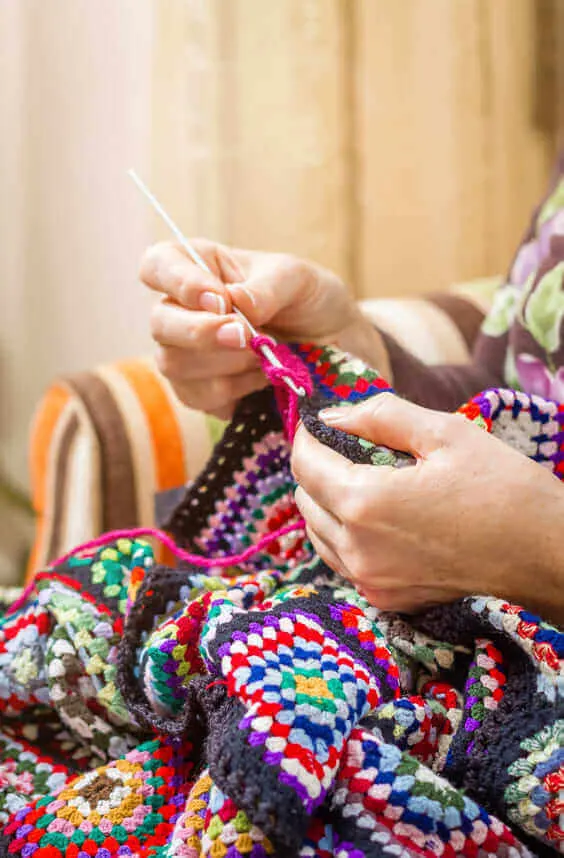 Have some knit wool? You can easily make a knitting craft, like cozy tea warmers, for example.
Making a homemade Knitting craft is easy and fun! You can take any old sweater, blanket, or hat you would like to modify and use those for your knitting project. The opportunities are endless!
Besides, it's always better to know how something is made than have someone do it for you. Moreover, making your Knitting crafts will not only be a great craft to sell but provide an experience that no one else can offer!
12. Bracelets.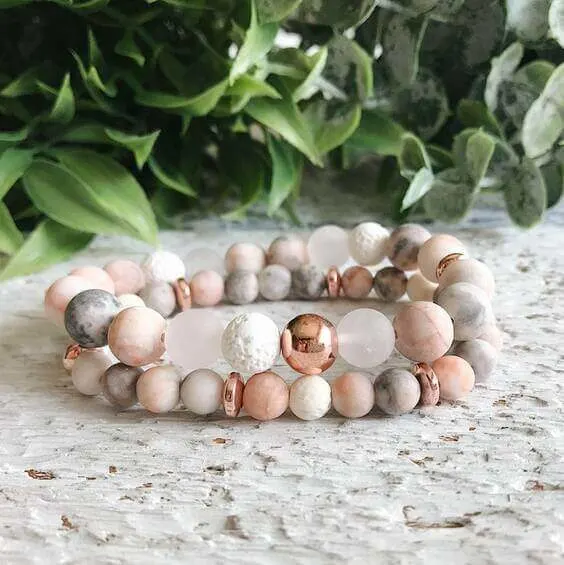 The best way to make your own customized bracelets as a craft to sell (like this) is by using an old piece of string or twine with colorful-looking beads.
It's highly recommended to use two coordinating colors for each wrist and bracelet size (e.g., light blue with yellow). You can also use crystals if preferred!
Tie them together at one end, so they stay rigid when moving around on both wrists but still have enough slack so the bracelets are not too tight against the skin.
Make sure to use various thicknesses according to what feels comfortable – experiment until you find the right fit to make this craft an extremely easy craft to sell for money!
Promoting Your Crafts Online.
Now that you have gone through all the homemade crafts that are easy to make and sell.
Here are two great ways you can promote your crafts online:
1. Social Media Platforms.
Promoting your social media accounts is one of the best ways to encourage your craft online to sell.
Instagram and other platforms can help you get your products and crafts in front of thousands every day.
Check out this post here if you're new to Instagram and would like to grow your Instagram account to gain more followers. It shares the top tips for growing your account.
2. Your email list when you set up a blog.
If you don't have an email list, you should. Your email list will consist of loyal readers who are more likely than others to buy products from you.
Check out this article where I recommend my favorite email provider and where I go over a very simple step-by-step guide to explain why they are the best, so you can start growing your email list today!
What's the best way to get paid for crafts online?
To start receiving your payments and hard-earned money for all the hard work you did, an active PayPal account for your little homemade business is the best way to start receiving money online.
What are the most profitable crafts to sell?
It seems that crafts with bright colors and interesting patterns sell well.
Color-play is a also great way to attract more people to your homemade work.
You should try to also use pastel colors for femininity and bright primary hues such as pink, orange, greens, and yellows, for a more dynamic look.
A third strategy to selling homemade crafts with ease is minimalism.
This means that a lot of white space for the background of your homemade craft should be used to provide fewer distractions from the objects that you are selling.
When it comes to taking photographs of your homemade crafts, the best way to sell your homemade craft can be achieved only through simplicity.
Always, keep it simple and straight to the point!
---
Easy homemade crafts to make and sell online final thoughts.
If you're looking for a way to make money from home, one of the best ways would be to pick a craft out of the list above and see if you actually enjoy making any of them.
I know lots of women who do just that; they sell their handmade items and make a decent income online from them online.
However, I highly advise that you pick a craft based on your interest and NOT how easy it is to make.
If you start your crafting journey making something that you don't enjoy, you might get to a point where it will feel very easy to quit.
Moreover, most people quit doing something when it involves some level of disinterest, so make sure you enjoy the process so it doesn't feel like a hard task to make!
However, if you do find a craft that you love making at home and making those creations feel like minimal effort for you? In my opinion, those are the best crafts to stick with as a business idea!
And if you are still stumped on what to make that are outside of the ideas listed in this article? Go on the hunt and find more inspiration online by browsing through various different shop categories and profiles.
That way you can get a good sense of what feels right so you can turn it into a side business!
Happy crafting and thanks for reading!
You may also like:
Pin + Share + Save!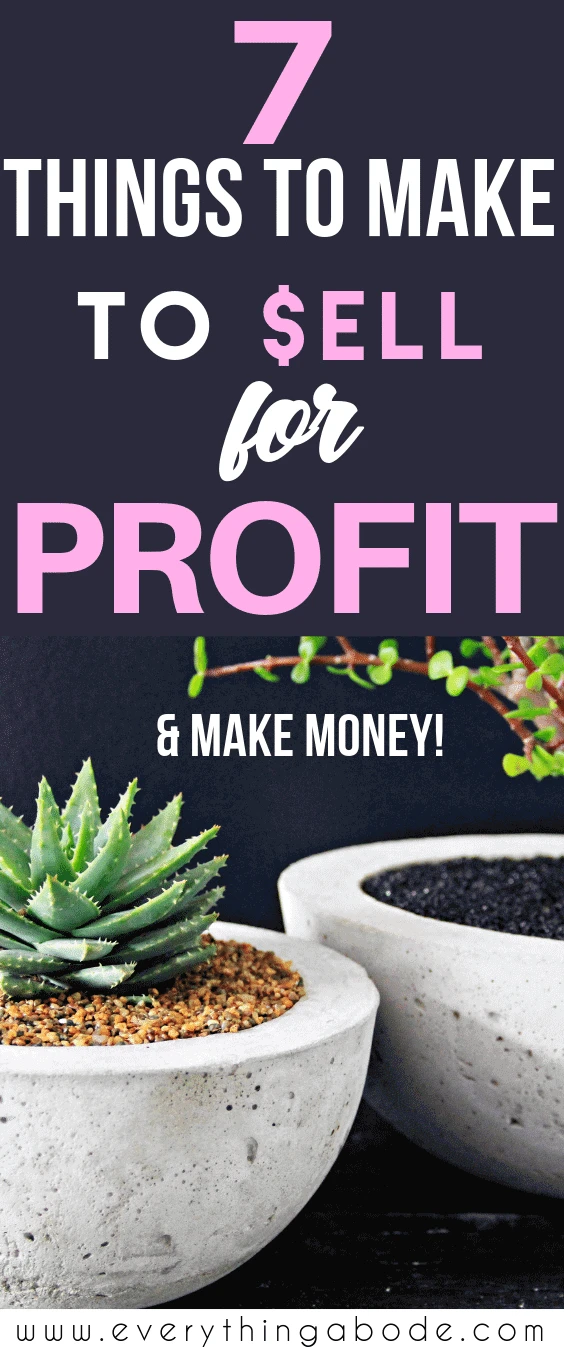 Welcome to Everything Abode, your daily inspiration for every activity at home!
Our goal is to inspire you to live an elegant and chic lifestyle from the comfort of your home.
We'll help you express yourself through authentic style, aesthetic beauty, and stylish home decor.
Subscribe to Get the Tools That Make My Blog Successful!
When you join my newsletter, I'm going to send you insider advice and tools that I use to grow my blog! I only save the BEST for my email list so don't wait!