Healthy food has been proven to make you feel happier. But these specific happy foods will help improve energy levels, boost your mood and make you feel good.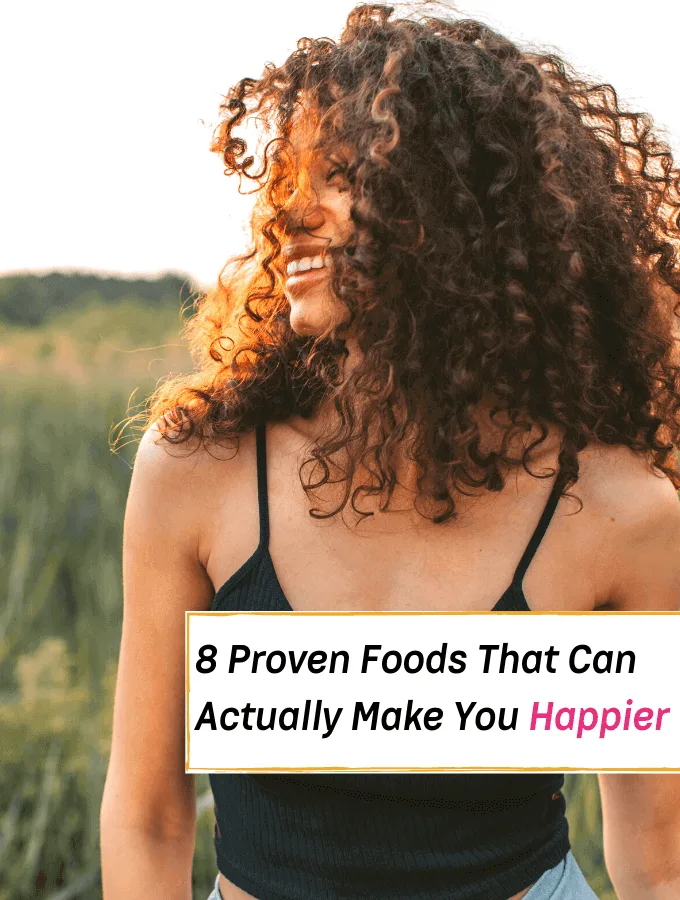 Are you looking for an easier way to increase your happiness?
If that is the case, I bet it's safe to assume that when you are feeling nervous, exhausted, or too lazy to cook, that's when you most usually turn to comfort food to help you feel better.
But that's not always healthy!
Additionally, if you were to know that there are certain foods mother nature has abundantly blessed us all with, that are not only delicious but will help bring forth more happiness from within…
I'm sure you'd probably try to eat more of these foods all of the time!
Well, lucky for you, there are specific foods that affect the brain and body in a way that produces happy hormones and boosts serotonin.
Here are eight proven happy foods to help make you feel great by raising your vitality and boosting your mood.
Similar topics:
5 Best Foods/drinks That Help Alleviate Nausea
6 Easy to Digest Foods for Easier Digestion
8 Foods That Have The Power To Make You Feel Happy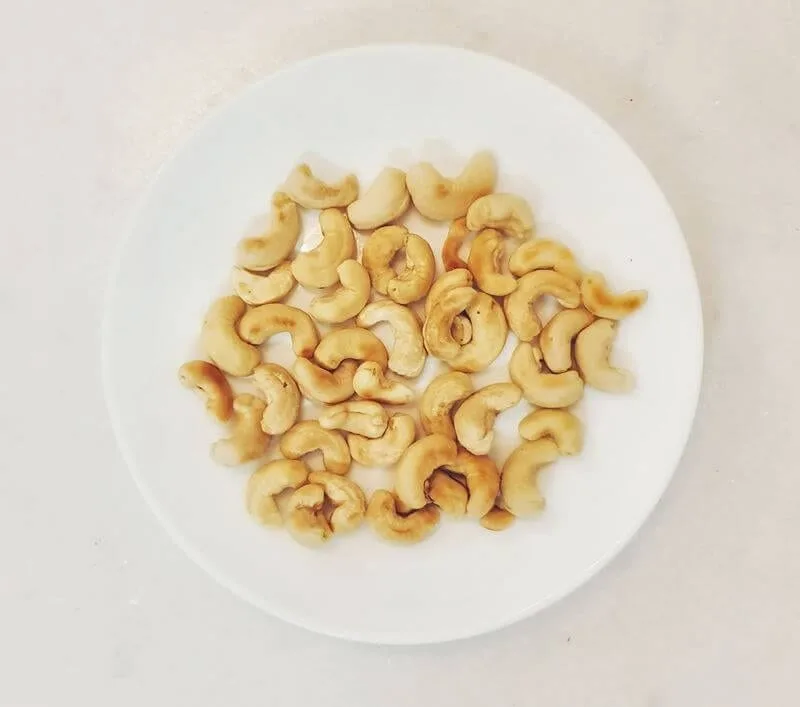 1. Coconuts & Coconut oil.
If you ever want to feel just a little bit happier, grab some coconuts the next time you see them at the grocery store.
While coconuts are often considered and seen as unhealthy due to the triglycerides in them, these triglycerides are special fats that can actually help boost your overall mood and brain function.
More importantly, when it comes to this special fat, the thing to remember is that too many triglycerides cause coconuts to be seen as unhealthy, and moderate amounts are still completely fine!
Another advantage of this food is you can also cook with it in oil form. Coconut oil is unique among other fats and oils because the body can easily turn coconut oil into usable energy.
Just a teaspoon of coconut oil in your smoothie or yogurt will help improve your vitality and make you feel all the happier.
When you are cooking with coconut oil the oil is absolutely healthy to heat at high heat as against other oils, such as vegetable oil or olive oil.
This makes cooking with coconut oil a better alternative because it maintains the high temperatures perfectly.
Plus, coconuts (when eaten in moderation) can increase your good cholesterol levels, making them a great happy food to turn to when you are feeling down.
2. Dark Chocolate.
Doesn't everyone love chocolate?! Well, if you love the dark variety, that's why your happiness is so darn great.
If you didn't know already, eating dark chocolate alone will improve your brain's blood flow and this will immediately release serotonin while you eat it.
Dark chocolate also contains serotonin, a mood-enhancing antidepressant, so if you find yourself eating a half-ounce of dark chocolate a day you'll be less likely to be sad.
Dark chocolate also helps lift your mood instantly and helps you focus better. In fact, it's also going to make you feel more relaxed and alive, so it's just such a good snack to keep on hand.
To get the best results, ensure that you eat only dark chocolate or 80% dark chocolate at the very least.
The best choice is to find an organic brand to ensure that you get all its benefits.
Recommended: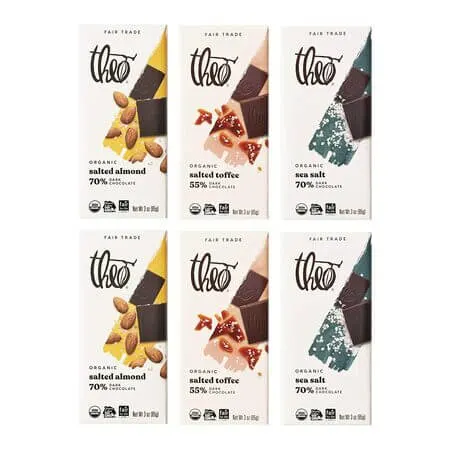 3. Asparagus.
Did you know that asparagus is one of the happiest foods in the world?
There are also just 10 calories in a whole group of asparagus which makes it great to eat a lot of, but can also improve your mood while making you feel good.
Asparagus does this by increasing the levels of folate in your system. Many studies have found that low folate levels are associated and linked with depression.
That's why if you would like to feel a whole lot better you should watch your folate intake very closely and grab asparagus the next time you can.
You can add asparagus to your diet as a great crunch to your salads (raw) or as a healthy side dish to your dinners.
You may also like:
6 Surefire Ways To Stop Eating at Night
8 Tips to Wake Up Happy & Be a Morning Person
4. Tomatoes.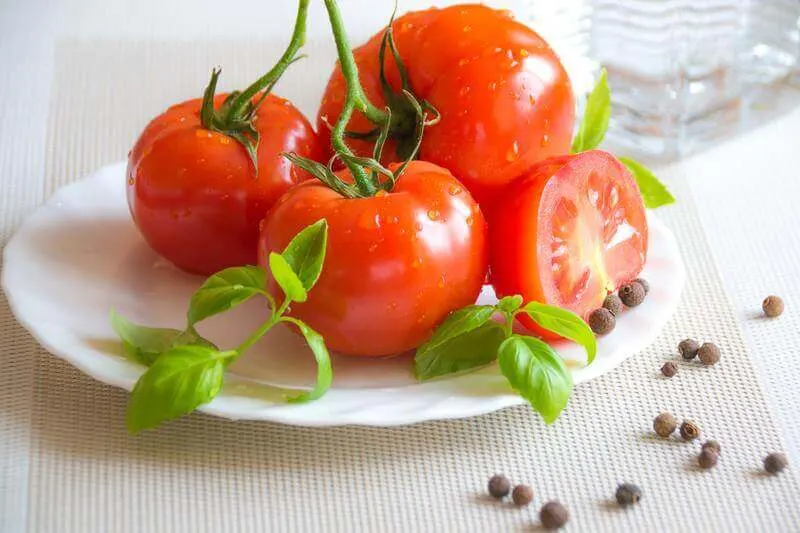 Next up is tomatoes because tomatoes have plenty of advantages, and they win by a landslide if it is to maintain your overall happiness.
This is because tomatoes contain high amounts of lycopene and lycopene is a great little helper in helping you regulate your overall mood.
Lycopene is also a powerful antioxidant that aids brain function and also combats brain inflammation.
Experts say a happy brain is the best part of a happy life, so the best way to enjoy tomatoes and their awesome health benefits is to eat them raw with a little olive oil.
5. Cashews.
Are you aware that zinc deficiency can result in loss of appetite, depressed symptoms, and a weakened immune system? If you are suffering from any of these, cashews will be your next best bet.
Cashews not only make the perfect snack as they are perfectly delicious but cashews are filled with zinc, which has been found to reduce depressive symptoms.
Cashews are so easy to grab and go, so it's always a good idea to have cashews around if you feel like a snack anywhere at any time.
6. Spinach.
This superfood will bring forth a lot of smiling but just make sure you don't forget to floss those pearly whites first!
Spinach contains high amounts of magnesium, and about a third of people lack magnesium which contributes to unstable moods and depressive symptoms.
When it comes to feeling healthy and happy, having enough magnesium in your diet is so important because a good amount of magnesium plays a significant role in the production of serotonin.
Furthermore, we all know what serotonin does, so grab a bunch of spinach and throw it in a smoothie, drink it up and you'll be well on your way to having a happier day!
7. Broccoli.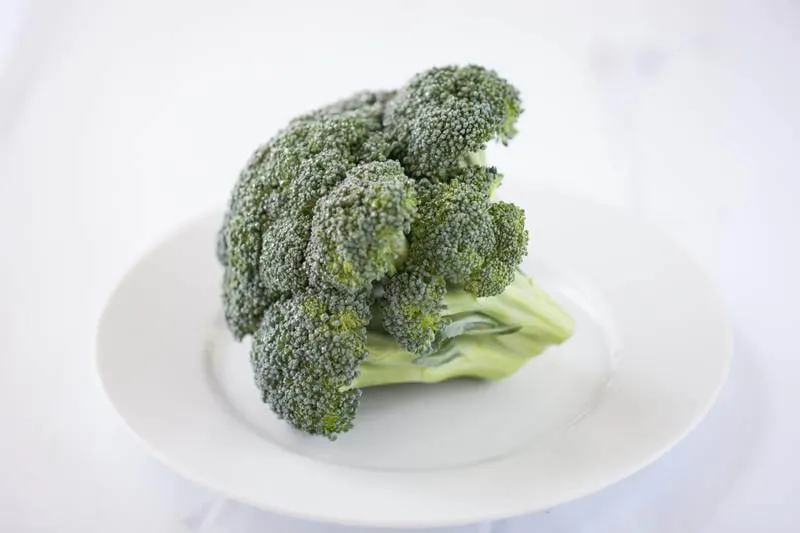 When it comes to feeling happier broccoli also takes the crown.
These small little green trees contain a mineral called chromium — this profound mineral helps you better metabolize your food, increases your brain's serotonin and melatonin levels, helps regulate your mood, and aids in building a healthy sleep cycle.
If that's not enough to make you run to the grocery store, what will?
Experts suggest eating a bunch a few times a month and you will see yourself smiling a lot more.
8. Greek yogurt.
For those of you who are not yet on an ayurvedic diet, Greek yogurt could be making you smile a lot more if you are.
100% Greek yogurt is rich in protein and high in calcium — when these two nutrients work together, they help release neurotransmitters in the brain that enhance those feel-good hormones.
Greek yogurt can also help you lose weight, stay healthy, and is stacked with probiotics thanks to its high protein content, making this little snack a great go-to for when you need a little uplift.
---
There you have it! We all need a little bit more knowledge in order to lead a happier and healthy life, especially when it comes to the food we eat!
If you would like to know more facts about superfoods, here are 15 Superfoods that can help you lose weight (also proven by science!).
Welcome to Everything Abode, your daily inspiration for every activity at home!
Our goal is to inspire you to live an elegant and chic lifestyle from the comfort of your home.
We'll help you express yourself through authentic style, aesthetic beauty, and stylish home decor.
Subscribe to Get the Tools That Make My Blog Successful!
When you join my newsletter, I'm going to send you insider advice and tools that I use to grow my blog! I only save the BEST for my email list so don't wait!