Are you looking for some vegan sausage or vegan chicken? This list will show you the best substitutes for vegan meat to whip up a meal fast!

Veganism is becoming a popular lifestyle for many around the world.
We all have seen an increase in plant-based products and meat substitutions, but what about alternatives that are more natural and less processed, better on the wallet, and easier to store?
Preparing vegan recipes does not have to break the bank and be overly complicated to prepare.
This guide will provide 7 recommended meat alternative ingredients that will satisfy all your cravings for a meaty and hearty dish.
Similar topics:
7 Vegan Meat Substitutes for Vegans on a Budget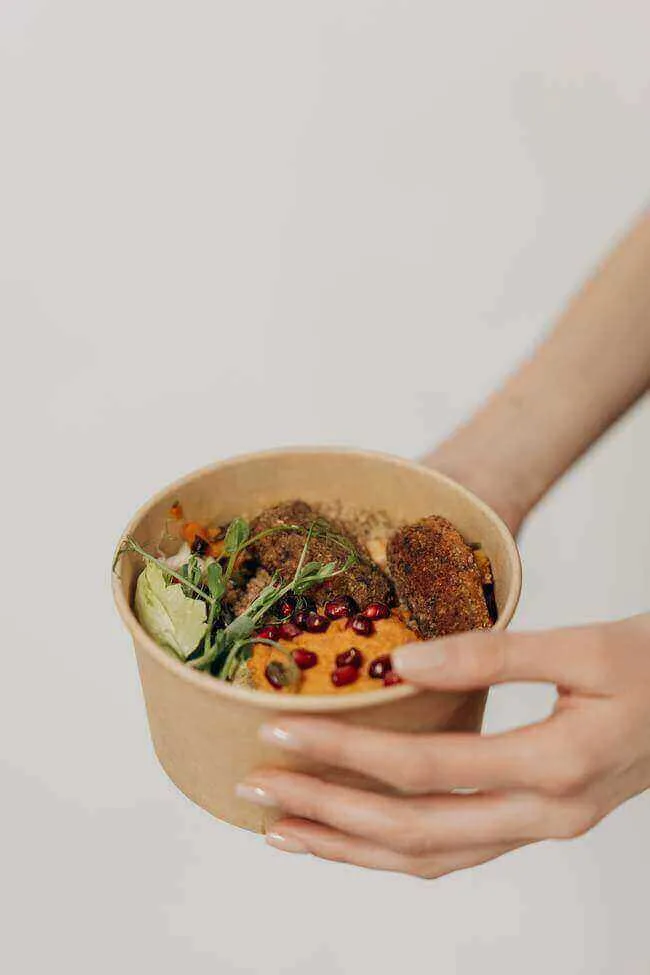 1. Mushrooms.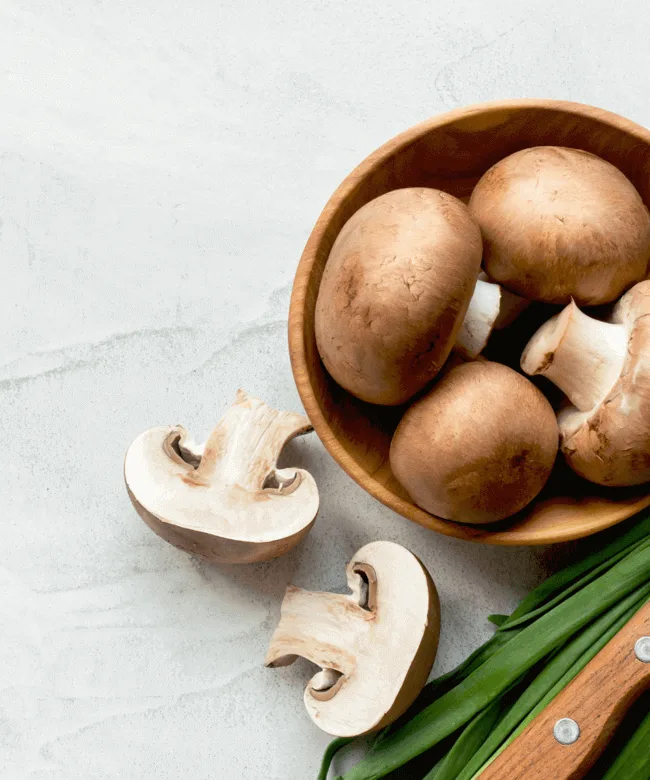 Whether you are vegan or not, chances are you have probably eaten a mushroom before. The most common mushroom is the Portobello and this can be found in most grocery stores.
Portobello mushrooms are also extremely affordable and last a long time in the fridge. Mushrooms are known for delivering an umami flavor profile that mimics a meaty flavor. They can also absorb a ton of flavor from spices and marinades which is great for transforming them into any meat-tasting substitute that you want!
The great thing about mushrooms is that they are versatile in how you prepare them. For example, Portobello mushrooms can simply be grilled or baked in the oven and be served as a steak. Or, you can chop them up and combine them with spices and beans and prepare a meatless mushroom burger.
White button mushrooms are also a popular choice to cook with. Similar to Portobello's, these are very inexpensive and easy to prepare. We love using white button mushrooms to make vegetables and 'meat' skewers to grill during the summer. These can also be enjoyed in meatless beef bourguignon with carrots, onions, potatoes, and garlic – you'll think you are eating meat!
2. Chickpeas.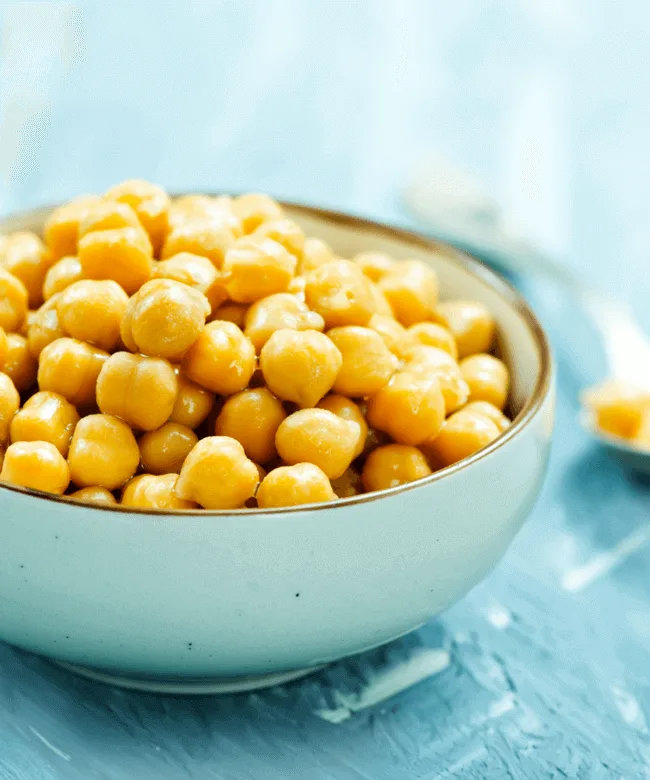 You'd be surprised to find out how many ways you can use chickpeas to make it taste like chicken.
First off, chickpeas are super affordable. You can get a can of organic chickpeas for $1 or under at your local market. Of course, canned goods are non-perishable items which makes chickpeas a great vegan item to have on hand all year round.
Chickpeas are wonderful to use as a chicken alternative because of their texture. The secret to achieving this texture is to mash them up! When you mash up chickpeas (with a fork or potato masher), the consistency becomes very similar to chicken salad or tuna fish.
Chickpeas are also pretty tasteless, so adding lots of spices and sauces to mashed chickpeas helps mimic the real dish even more.
For example, mash-up chickpeas, pair with dairy-free buffalo wing sauce, and scoop into a wrap or sandwich bread with lettuce and tomato – and you have a delicious and flavorful buffalo 'chicken' salad wrap. Another great use of chickpeas is to make tuna salad. Mashup chickpeas, add vegan mayo, garlic and onion powder, capers, and nori flakes and you have a tuna fish salad.
But wait – did you know chickpeas make great desserts too? While this isn't a meat substitute, it is an egg substitute! Peel the outer casings of the chickpeas and pulse in a food processor with maple syrup and dairy-free chocolate chips and you have prepared vegan edible raw cookie dough without eggs, dairy or flour! (You're welcome.)
3. Lentils.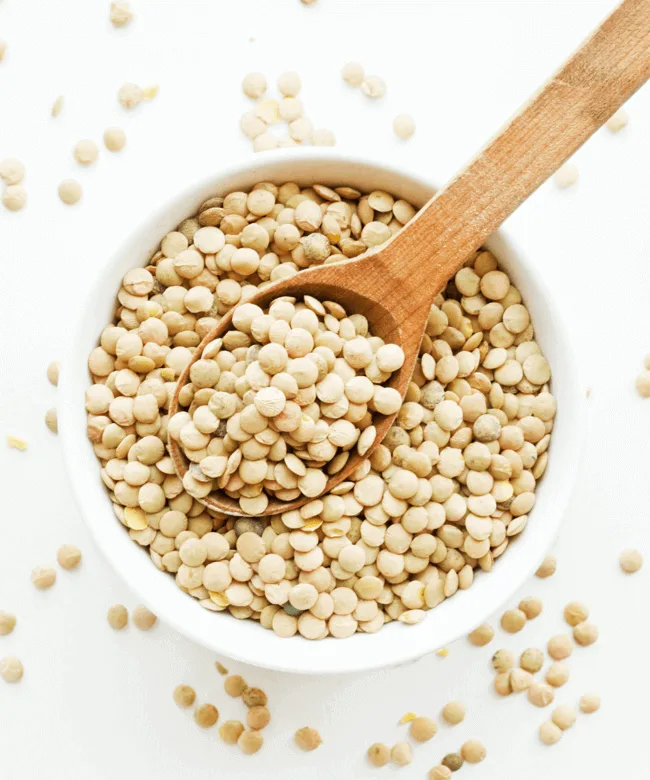 Lentils are another cheap bean that many vegans use on the regular. Just like chickpeas, canned lentils go for around $1 or less and are non-perishable. They are packed with protein for energy and high in fiber which is great for keeping you feeling full like meat would.
Lentils are small and can be compared to the texture of ground beef or turkey which is why many vegans use lentils in soups and chilis.
Lentils are extremely versatile in how they can be prepared. You can make your dish in advance and serve them cold, like our Lentil Salad with Ginger Dressing, or as a Greek salad with vegan feta and olives. On the contrary, make a meaty 'beef' Bolognese sauce for pasta dishes or use to make meaty 'sloppy joes' with a tangy tomato sauce.
4. Tempeh.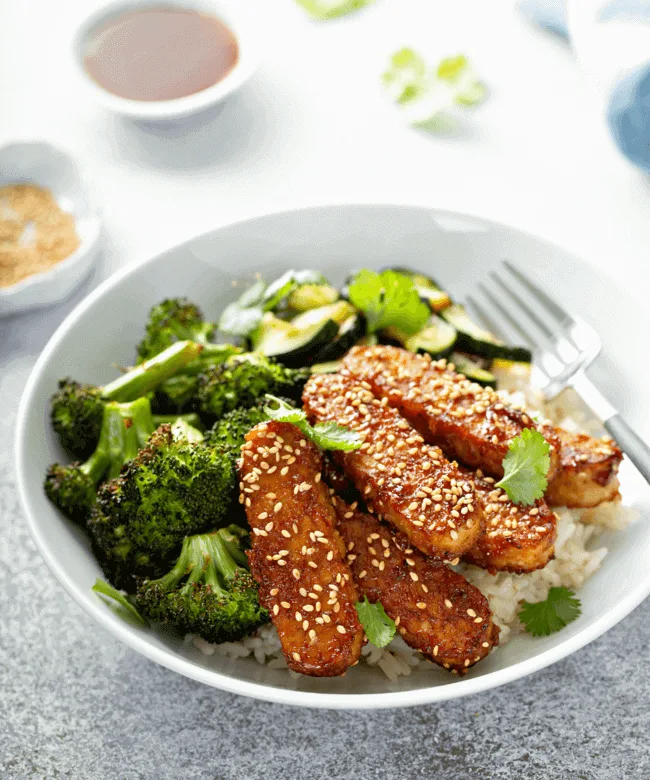 Tempeh is becoming more popular in grocery stores nowadays with more people embracing vegan lifestyles. Tempeh is derived from fermented soybeans and is less processed than tofu. It has a firm texture, similar to a chicken strip, and has a nutty flavor. It is packed with protein, fiber, calcium, and vitamins that meat would normally provide you with.
The benefit of using tempeh in your meals is that you do not have to press it and there is minimal prep work involved. Right out of the package, you can slice it into strips to make 'chicken' or 'fish.' You can even grind it up in a blender or food processor to make tempeh rice (similar to cauliflower rice) or a 'ground turkey.'
Tempeh is pretty plain so it's highly recommended to use lots of spices or sauces so it can absorb flavor and emulate a chicken or beef dish.
One of my favorites is making tempeh 'chicken' parmesan. Bread and fry up tempeh until crispy and golden brown, smother in marinara sauce, and top with vegan parmesan cheese.
Another great recipe is a classic Reuben made with tempeh. Cut the tempeh into strips and fry up in a pan with liquid smoke until golden brown. Add to rye bread with sauerkraut, pickles, vegan thousand island dressing, and vegan cheese. The texture and consistency of the tempeh will fool you into thinking you are eating corned beef!
5. Black Beans.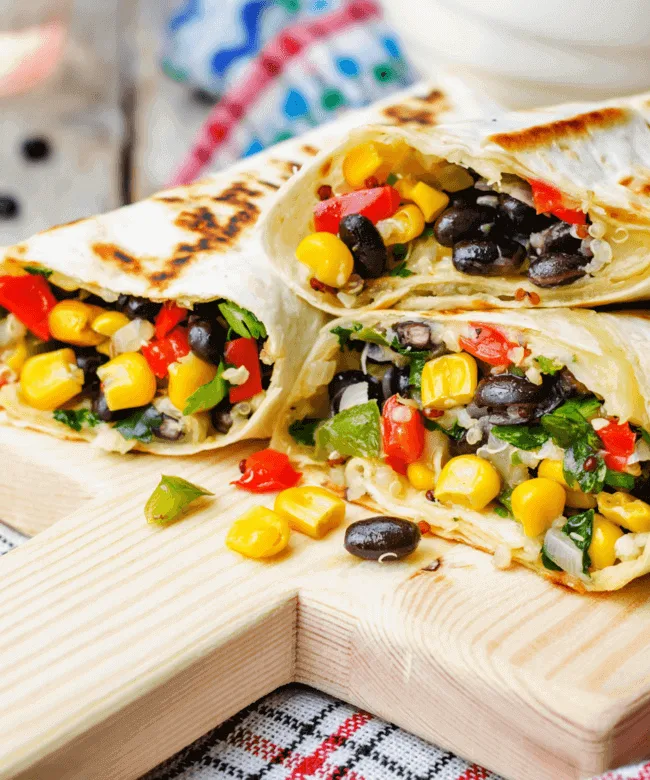 Black beans are common in many recipes already, so why not highlight them as the main ingredient?
Black beans, like lentils, are high in protein, low in carbohydrates, and quite fibrous. They are an extremely popular ingredient vegans cook with because of their hearty and meaty texture.
An advantage of cooking with black beans is that they are affordable and can be found for $1 or less at the grocery store and they have a long shelf life so you can always have canned black beans on hand.
There are many ways that black beans can be prepared. You can make quick and easy Mexican-style black beans with spices by heating up the beans right out of the can! If you are feeling adventurous, make a black bean smash burger or a burrito with black beans, rice, and cilantro.
Black beans are great for chili instead of using ground beef or turkey and can make excellent refried bean dips for parties.
6. Jackfruit.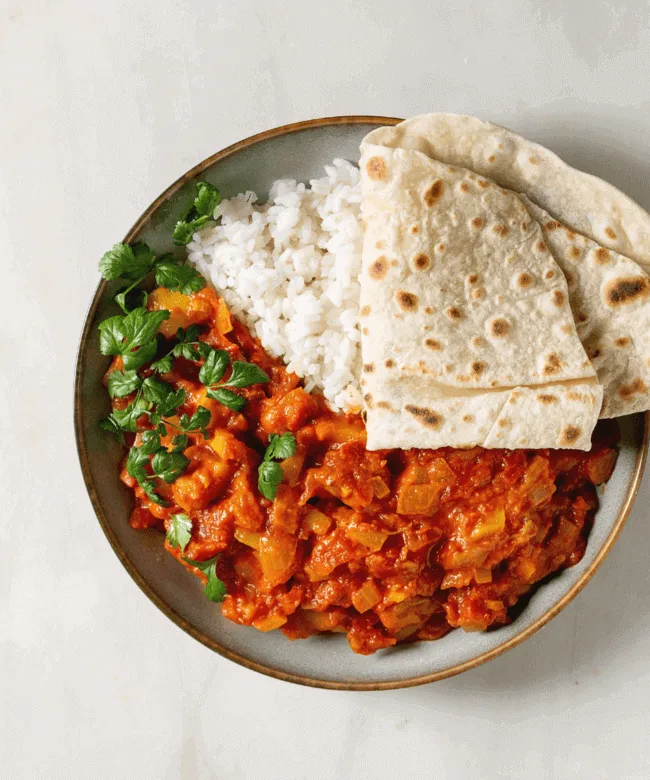 You may have heard of jackfruit as of late and yes it is a fruit. You may be thinking how is this a meat substitute?
The texture of jackfruit is comparable to pulled pork or shredded brisket. But before we get into that, jackfruit may be a little hard to find. Start by looking for canned jackfruit.
Trader Joe's has canned jackfruit and each can is $3 which won't break the bank. If you can't find any canned jackfruit in your local store, try ordering jackfruit online.
Jackfruit is pretty much tasteless other than a slightly sweet undertone, so you can use whichever spices or sauces you want to flavor your 'pulled pork'.
For instance, you can make pulled pork BBQ sliders using jackfruit and vegan barbeque sauce. Another delicious and satisfying vegan recipe is jackfruit Philly cheesesteak sandwiches. Simply bake the jackfruit with spices such as garlic and onion and add to a large roll with vegan cheese sauce and sweet onions. Jackfruit won't disappoint!
7. Tofu.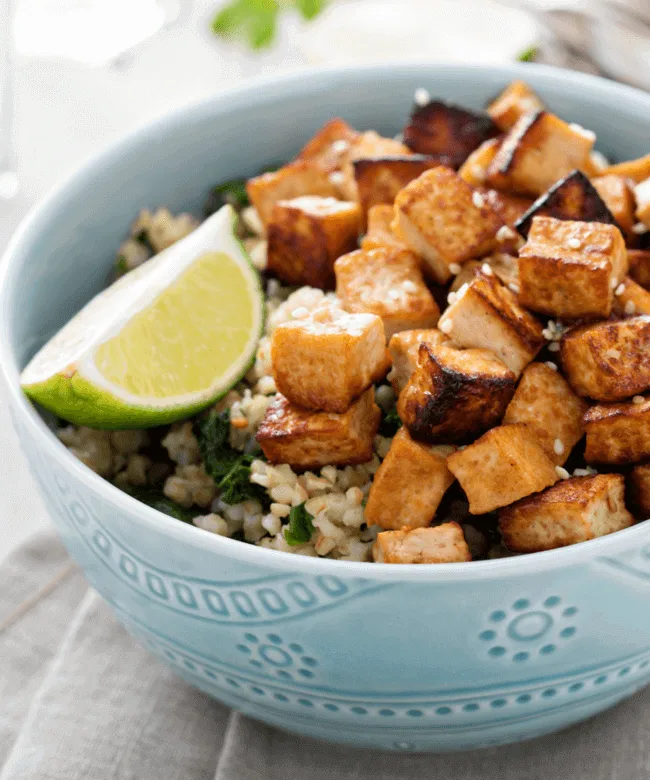 Tofu is the obvious choice here for a meat, chicken, or fish substitute. It is made from soybeans and is high in calcium and protein. You can buy different types of tofu such as silken, firm, or extra-firm.
Silken tofu is very soft like a jelly consistency and is used quite often to make scrambled 'eggs.' If you would like a meat-like substitute, use the extra-firm tofu. Before cooking with tofu, you want to press it to remove excess water.
While tofu is tasteless and a blank canvas for flavor, it absorbs spices and marinades very easily. Try crumbling the tofu in a large skillet and adding taco seasoning and chipotle peppers to make tofu chorizo for tacos. Another great idea is frying up tofu in panko bread crumbs and making fishless 'fish' sticks.
Paired alongside a vegan tartar sauce with lemon, and you'd never know you are eating tofu!
---
There are many vegan and plant-based food options on the market right now, but as you have read, it is also easy and affordable to prepare meat-alternative dishes using natural ingredients.
Following a vegan diet does not have to break the bank when you cook with canned beans and soy-based products that are inexpensive.
Preparing dishes with mushrooms, chickpeas, lentils, jackfruit, black beans, tempeh, and tofu will help satisfy any cravings for meat and keep you full and energized by providing the nutrients your body needs.
Cooking for many is a creative outlet, and now you can get creative by making meatless meals using affordable ingredients!
About the Author: Mathew is the founder of The Vegan Link – a platform focused on delivering delicious and innovative vegan recipes to readers!
See Also: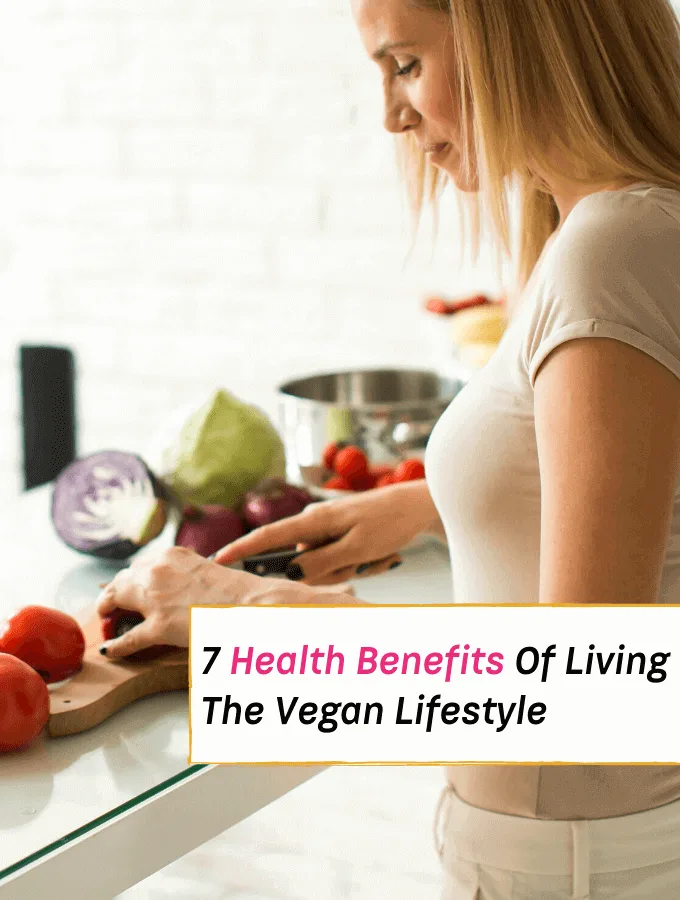 You may also like:
Welcome to Everything Abode, your daily inspiration for every activity at home!
Our goal is to inspire you to live an elegant and chic lifestyle from the comfort of your home.
We'll help you express yourself through authentic style, aesthetic beauty, and stylish home decor.
Subscribe to Get the Tools That Make My Blog Successful!
When you join my newsletter, I'm going to send you insider advice and tools that I use to grow my blog! I only save the BEST for my email list so don't wait!