Luxury Honey perfumes are such a great way to bring summer to life. Honey perfumes offer that sweet and warm smell you're looking for!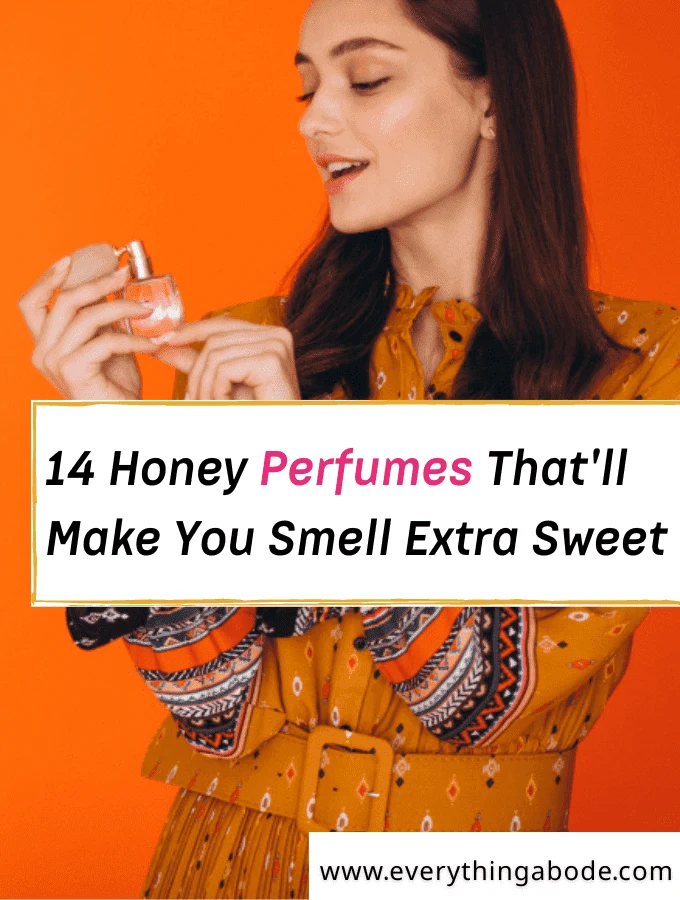 Are you looking to add some sweetness to your fragrance collection?
If so, many fragrance brands have caught on to the buzz around honey and are incorporating this delicious scent into their perfumes.
Honey is known to enhance the fragrance and provide sweetening properties, so these perfumes are a perfect and timeless classic to add to your perfume collection.
Moreover, since honey's natural sweetening properties only enhance its appeal, do not be deceived into thinking honey perfumes are one-note wonders.
Depending on the type of honey used, the fragrance can have various notes and characteristics that vary based on where the honey was produced.
Feeling fruity? You can opt to go with orange blossom honey for a citrusy and floral scent, while lavender honey offers more earthiness with herbal and floral nuances.
For even greater variety, there are even combinations of honey with other ingredients like vanilla musk or amber for a deeper and layered fragrance experience!
Take a peek into this selection available below, such as Tom Ford's Velvet Orchid, Jo Malone's Nectarine Blossom & Honey, and Ellis Brooklyn BEE Eau de Parfum – there should be one perfect for you whether you prefer floral scents or deeper musky notes!
14 Best Luxury Honey Perfumes That Smell Like Honey
Let's add one of these luxury honey perfumes to your collection today to bring a bit of sweetness into your life.
Just click on any of the images below, and it will take you to the fragrance to buy it online!
1. Jo Malone London, Nectarine Blossom & Honey Cologne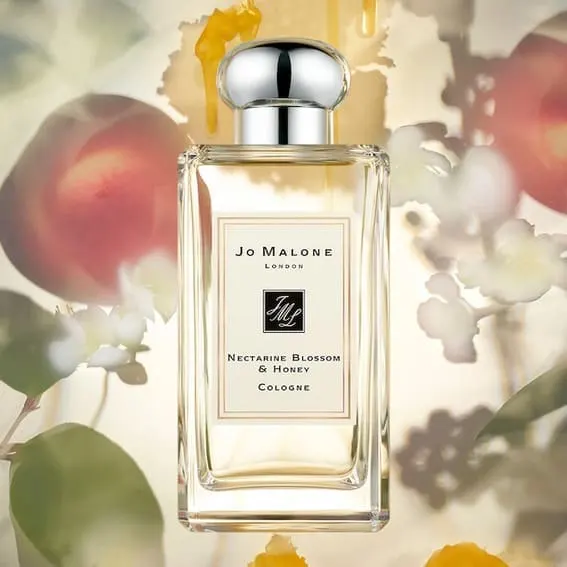 Nectarine Blossom & Honey by Jo Malone is a beautiful perfume that captures the essence of honey in every bottle.
Fresh from the beehive, mouth-watering honey is blended with the bright blooms of London's Covent Garden.
Succulent nectarine, peach and cassis, and delicate spring flowers melt into every note of acacia honey. Sweet and delightfully playful, this perfume is perfect for women who love floral scents with a touch of sweetness.
See Also: 15 Genius Beauty Hacks That'll Simplify Your Life
2. Ellis Brooklyn, BEE Eau de Parfum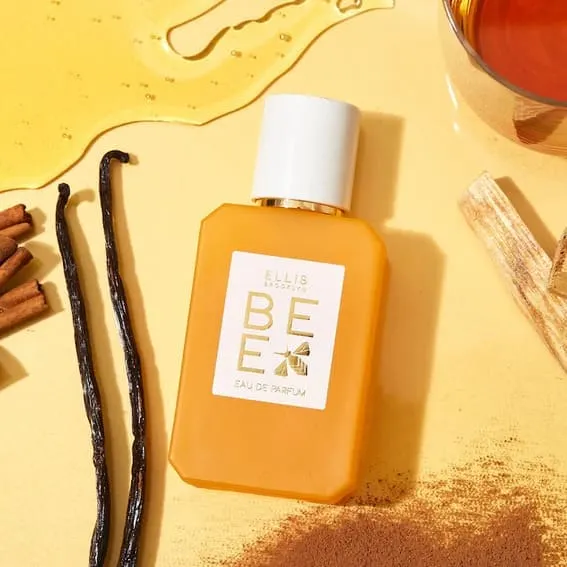 This fragrance is dripping with honey. Warmed with dark rum and loaded with the addictive notes of vanilla bean, sandalwood, and cocoa, you won't go wrong wearing this perfume.
BEE Eau de Parfum's mission is based on the magical journey of finding and falling in love with yourself. And you might do that by wearing this fabulous scent!
3. Floris London Honey Oud Eau de Parfum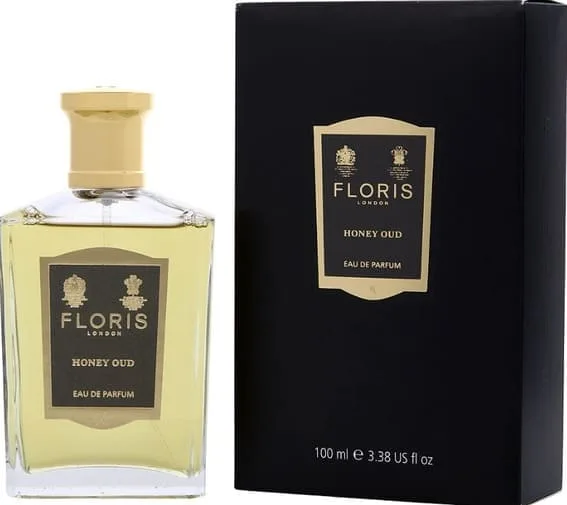 The amber woody fragrance of Honey Oud is an inclusive scent for both women and men.
Launched in 2014 by the design house of Floris, this scent opens with refreshing top notes from Bergamot and Honey.
The center is filled with notes from Rose, Patchouli, and Agarwood. And the afternotes of Vanilla, Labdanum, Musk, and Amber make it more sultry.
See Also: 8 Overnight Beauty Tips To Wake Up Gorgeous
4. Tom Ford's Velvet Orchid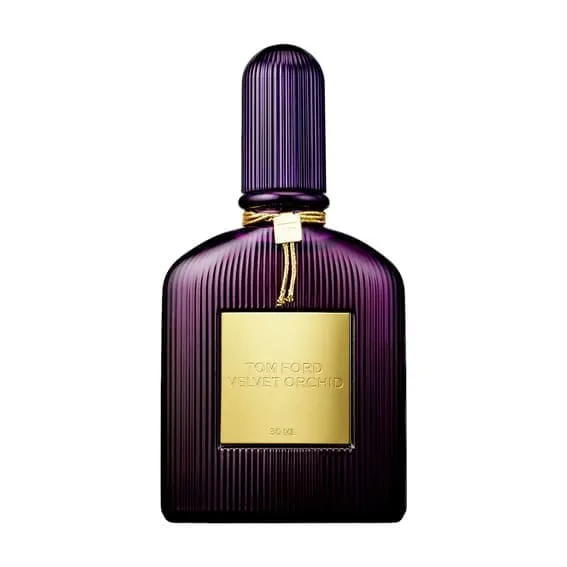 This perfume is lavished with the shimmering freshness of honey. With honey, rum, and a dramatic floral veil from a black orchid, it's a glamorous perfume exuding an ultra-feminine essence.
5. Marc Jacobs, Daisy Eau So Intense Eau de Parfum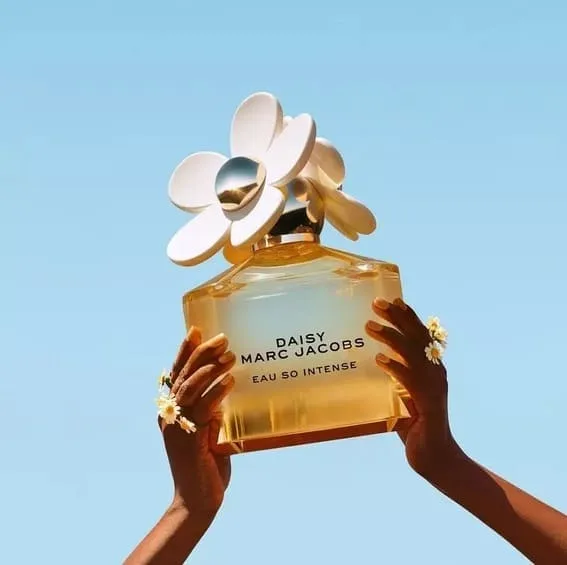 Marc Jacobs Daisy Intense is a more profound twist on the classic Daisy.
Notes of strawberry, honey, rosebud & green moss evoke the feeling of biting into a juicy strawberry on a warm spring day.
6. Jean Paul Gaultier Scandal For Women Eau de Parfum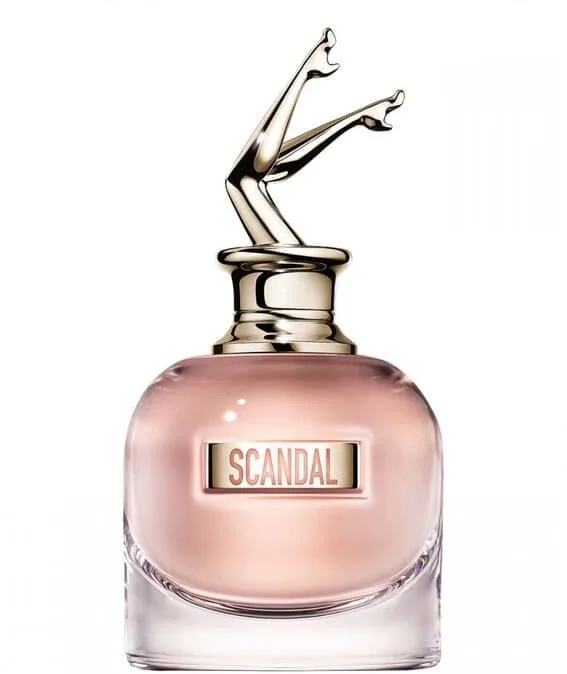 Jean Paul Gaultier's Scandal combines unstoppable and unwavering honey notes.
The key notes of the composition are blood orange, honey, patchouli, and gardenia, which united share a creamy, earthy, and balsamic gourmet effect with warm, deep, woody undertones.
This perfume summons up warm nights on a wrap-around porch in the deep South.
See Also: 8 Hidden Beauty Tricks Models Can't Live Without
7. Guerlain Aqua Allegoria Orange Soleia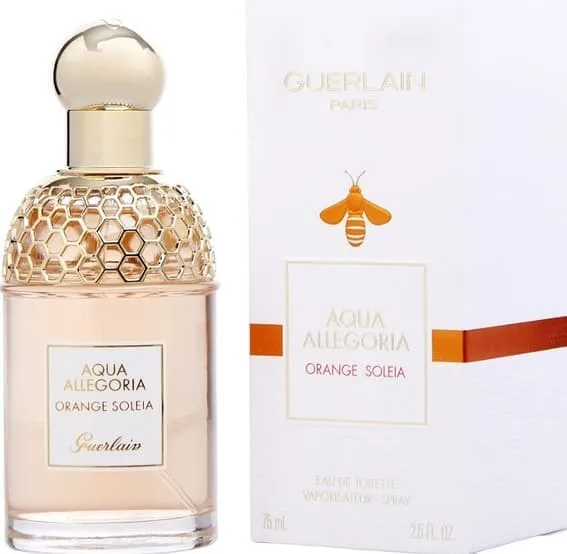 Guerlain is a luxury brand that has been creating high-quality fragrances for centuries.
The Aqua Allegoria Orange Soleia is a beautiful perfume that features notes of honey, coconut, and vanilla.
This fragrance is also very light and refreshing, making it perfect for summer days.
Moreover, the sweetness of honey in this perfume is subtle, making it ideal for women who love soft and fresh scents with a hint of sweetness.
8. Kim Kardashian Pure Honey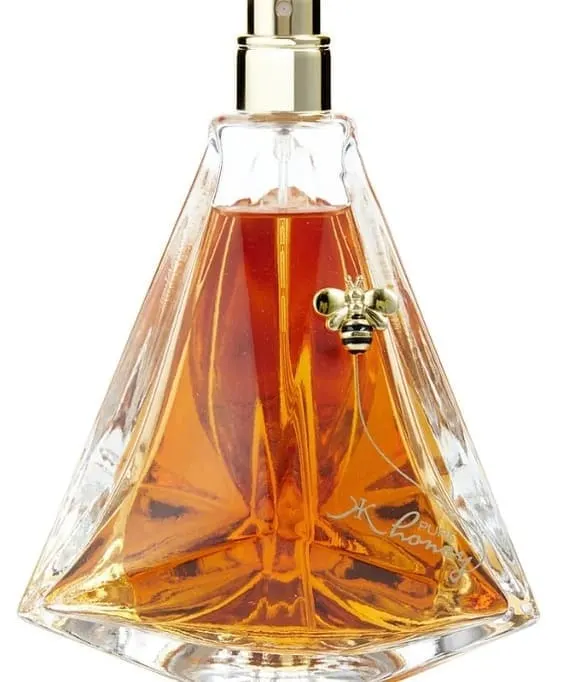 Kim Kardashian Pure Honey is a warm, feminine fragrance for women. Its floral scent balances sweet honey and floral notes, capturing nature's pure nectar.
The fragrance also comes in a body care gift set with a bottle of perfume, body wash, and body lotion.
See Also: 8 Habits To Enhance Your Beauty
9. Elie Saab Le Parfum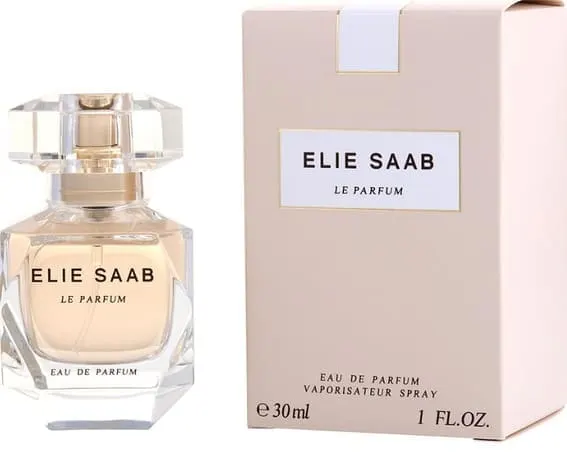 If you're looking for a perfume to try, the Elie Saab Le Parfum is a beautiful fragrance that seeps style.
It features a sparkling Orange Blossom as its top note, perfectly complemented by a benevolent Honey base note, creating a truly unique and memorable scent to wear any day of the week.
10. Marc Jacobs Honey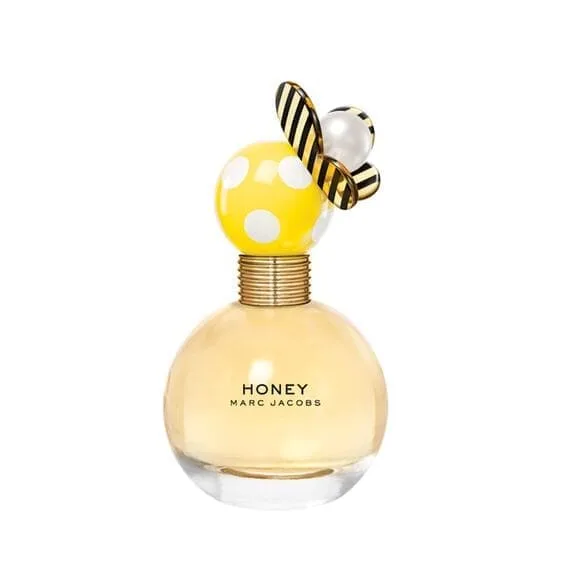 Marc Jacobs released a perfume called believe it or not, Honey!
It's centered around honey's scent; this delicious fragrance is sweet and fruity, with a prominent peach note that perfectly complements the honey to bring out the sweet side of the fragrance.
11. Rituals of Ayurveda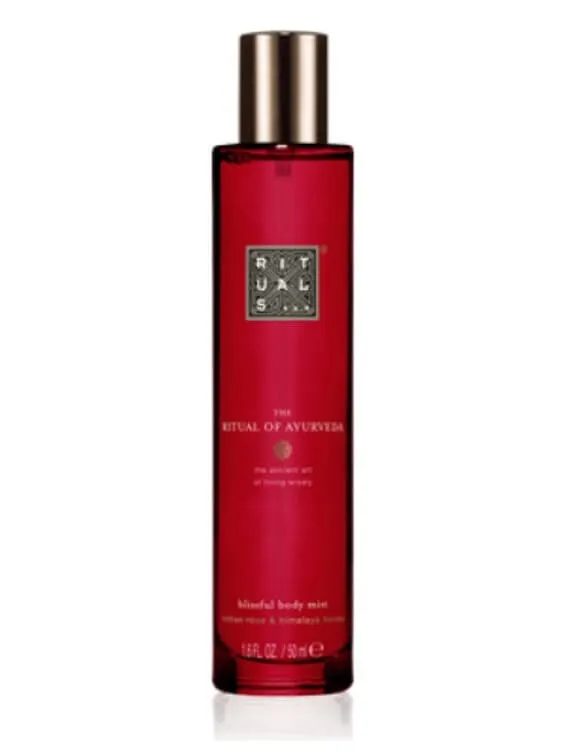 The Rituals of Ayurveda collection incorporates the use of honey and roses to create a luxurious and sweet scent that exudes ultra femininity.
This fragrance would complement any other perfume in your fragrance collection very nicely!
12. Armani Code Perfume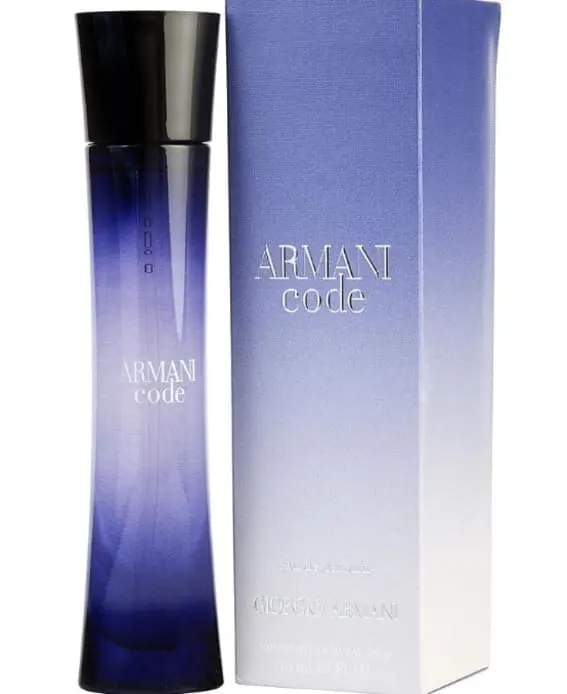 Honey is the key ingredient in the base of Armani Code fragrance, which adds a warm and inviting element to the scent.
The fragrance also features orange blossom notes, which provide a fresh and vibrant opening. As the fragrance develops, the honey scent becomes more prominent, creating a beautifully layered and sophisticated aroma.
13. Tonka Reminiscence
Tonka by Reminiscence is another fragrance that features honey as one of its prominent notes.
The honey note in this fragrance is blended with other warm and sweet notes such as tonka bean, vanilla, and bitter almond to create a luxurious and very warm, comforting scent.
14. Kilian Back To Black Aphrodisiac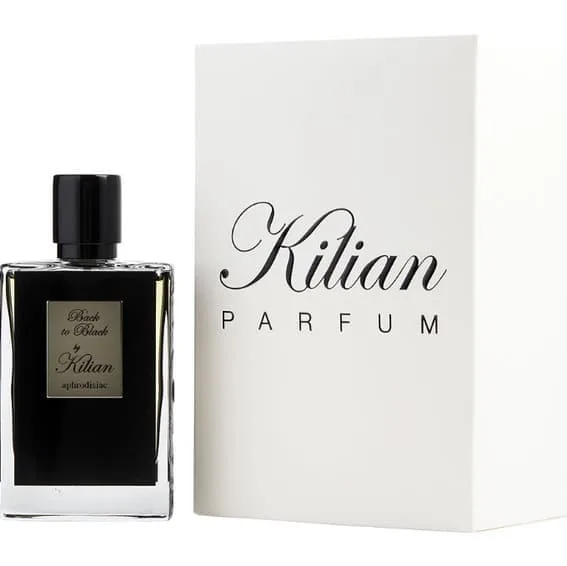 In Back to Black, the honey note is blended with warm, woody notes such as tobacco, amber, and cedarwood to create a complex and sophisticated fragrance.
The honey in this fragrance also adds a touch of sweetness to the scent while enhancing the other notes, creating a beautifully layered aroma.
What should be considered when shopping for perfume with honey as its primary scent?
Honey is an uplifting sweet-and-warm scent, making it the ideal base note for perfume.
According to The Perfume Society, its characteristics include floral and fruity notes and beeswax, pollen, and propolis combinations to produce more complex scents.
When testing honey perfumes, it's essential to let their scent settle on your skin for several minutes so that its full potential can develop; also consider what season or occasion the perfume would suit.
Some options might work better in cooler weather than evening wear or vice versa; select something that complements your personal preferences and your natural body chemistry!
Why honey when selecting a fragrance?
Honey, let us tell you why you should love fragrances with honey notes!
Not only does its sweet aroma transport you back to childhood memories, but honey also boasts many tremendous advantages for both skin and hair care.
Honey adds an inviting, golden note that pairs beautifully with vanilla, citrus, florals, and amber fragrances for an alluring scent!
And its natural properties make honey an appealing option for those seeking natural and sustainable choices in their beauty routines.
Honey fragrances can also provide comforting and indulgent sensations; who wouldn't want to be wrapped up in a warm blanket all day? For even more exciting results, honey can also be combined with other scents like tobacco for an alluring and sensual scent combination.
So whether you want something sweet and comforting or sensual and seductive, honey makes a fantastic ingredient to add to your collection of fragrances.
Don't wait. Get buzzing today with fragrances that are un-bee-lievable!
Up Next: 40+ Feminine Back Tattoos To Inspire Your Next Ink
Welcome to Everything Abode, your daily inspiration for every activity at home!
Our goal is to inspire you to live an elegant and chic lifestyle from the comfort of your home.
We'll help you express yourself through authentic style, aesthetic beauty, and stylish home decor.
Subscribe to Get the Tools That Make My Blog Successful!
When you join my newsletter, I'm going to send you insider advice and tools that I use to grow my blog! I only save the BEST for my email list so don't wait!