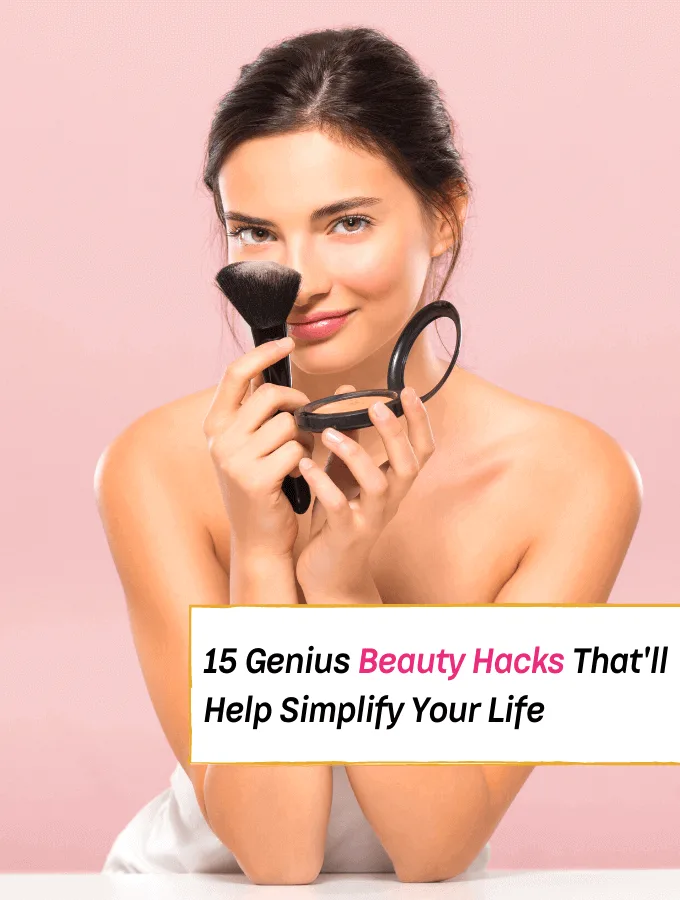 To get your makeup flawless, you don't have to spend hours in front of a mirror.
There are all sorts of little tricks that you can use that make it so much easier to get ready and ensure that you always have the right look.
So, let's get your skin glowing, your outfits looking great and your hair ready for when you need it.
After all, you want to start the day off feeling fresh and looking your best, right?
These beauty hacks will surely help make that happen, so give them a try and see for yourself.
Here are the top 15 beauty hacks that'll help simplify getting ready.
Similar Topics:
15 Genius Beauty Hacks That'll Simplify Your Life
1. Wake Up Your Tired Skin by reusing something you already have.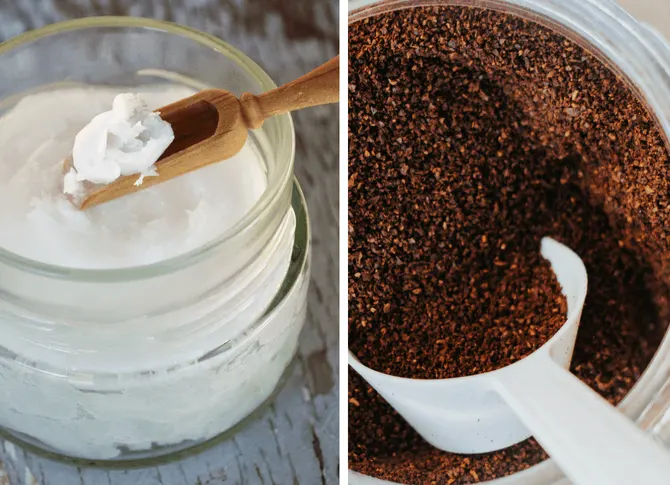 If you ever find it really difficult to wake up in the morning (especially during the summer heat), and if you already drink coffee then these two things are going to help you — Coconut oil and old coffee grounds.
All you have to do is mix one tablespoon of coconut oil and one tablespoon of your old coffee grounds in a bowl and apply it to your skin and exfoliate. This will not only help brighten your skin but also help liven you up.
2. Rid Those Painful Pimples for good in less than five minutes.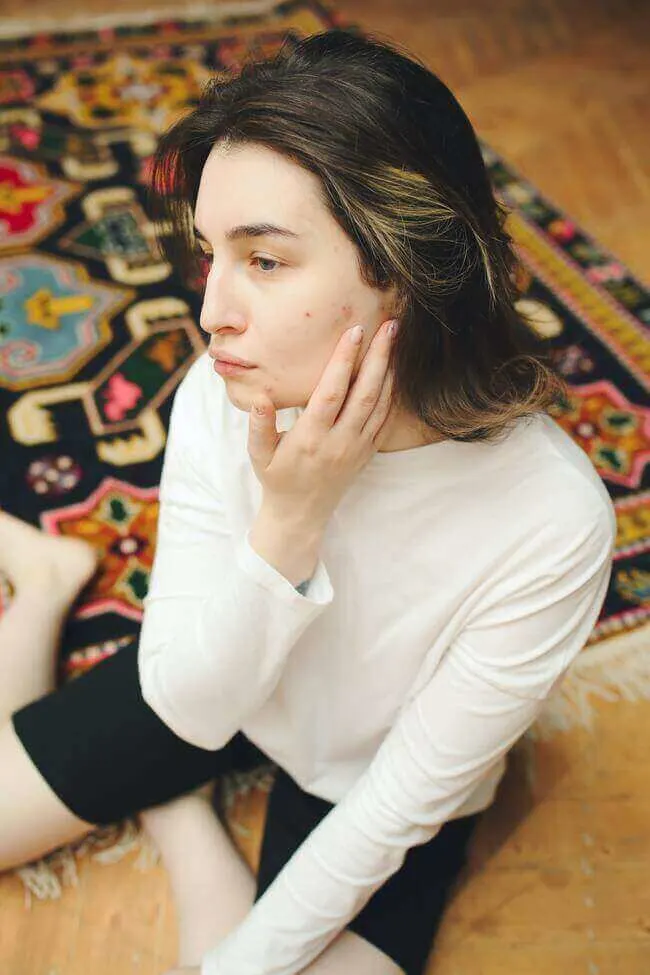 Acne can be really annoying but it can also be really painful. So if you happen to get red sores or pain from a pimple that's coming at the wrong time, then get your hands on a Liquid Advil capsule (in gel form!) and puncture a hole in it using a pin.
Once you can release the Advil serum from the capsule, apply it to the sore spot that is bothering you and leave it on there for about five minutes.
This will not only help with the pain but alleviate some redness as well.
SEE ALSO: 24 Stunning Short Square Nails You'll Love
3. Say Goodbye to Dandruff for good.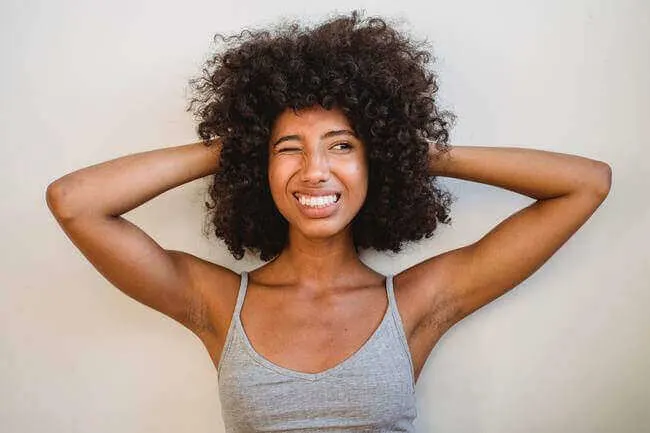 We don't like to admit it, but sometimes we can get dandruff slightly when the seasons change. When this happens, this beauty tip has you covered.
All you have to do is mix a little bit of water and a few drops of Tea Tree Oil and apply it to your damp hair. Let it dry out naturally and dandruff should be on its way out.
4. A great visual to wear your perfume properly.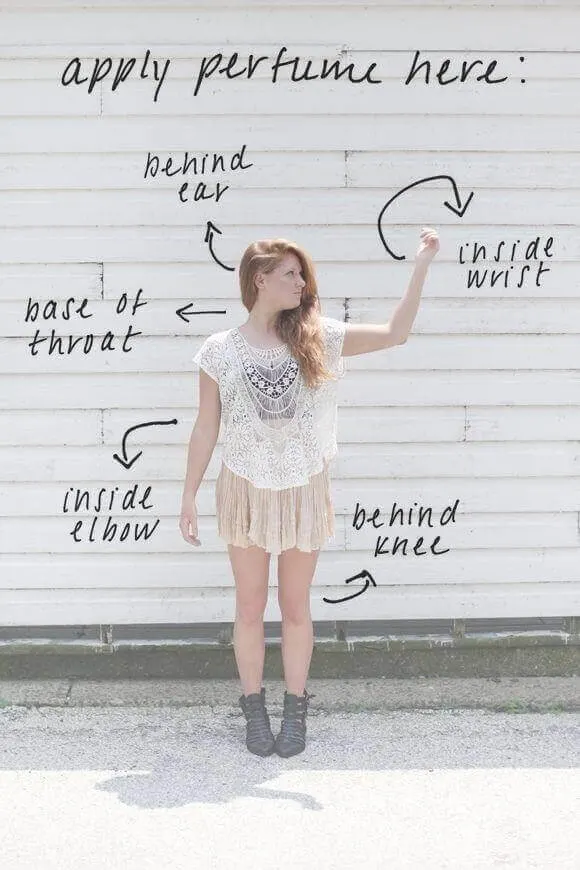 Don't spray your perfume all over you. First, you're going to smell like a warehouse of fragrance, and it'll just wear off, and you're going to smell nothing. Apply it instead to certain pulse points located in the pin above.
5. It's okay to re-use your favorite mascara brush.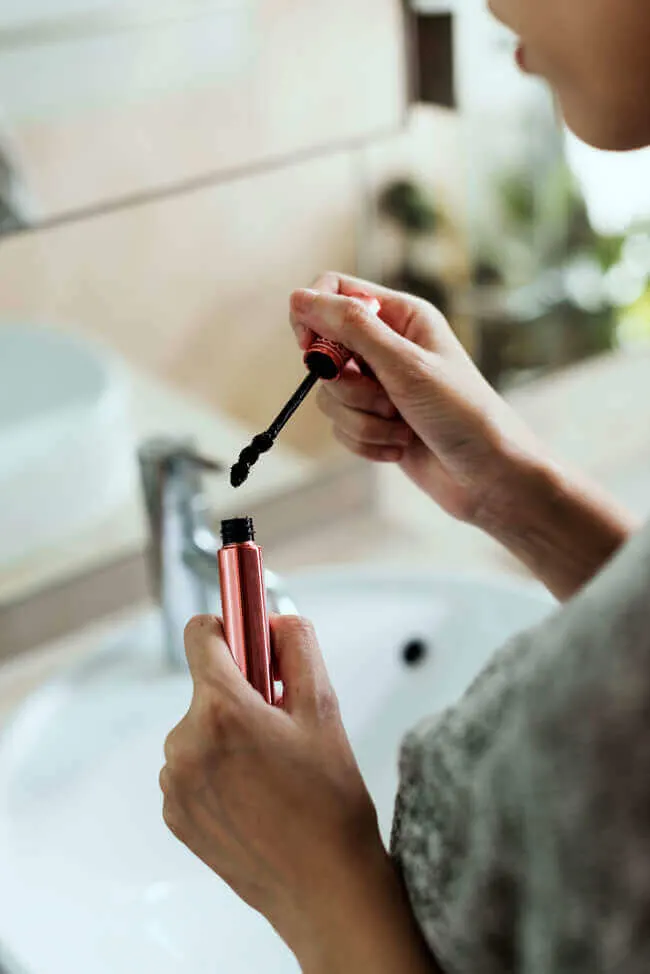 On the rare occasion, you get a mascara brush that you like and when the mascara is gone, you don't have to cast it away.
Simply strip it clean and use it with your other mascara brands. This is one of the easiest beauty hacks when a good thing should be thrown away that you can save.
6. This simple beauty hack makes eyelash glue application a breeze.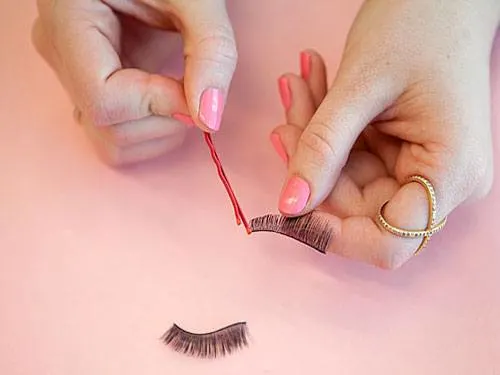 It can be so tricky to apply eyelash glue.
Make it easier by sticking the adhesive on the end of a bobby pin.
Then simply apply the glue with the bobby pin tip to your eye to make the application just that much smoother.
7. This beauty hack is an extremely easy way to grow your Nails Out Long & Strong.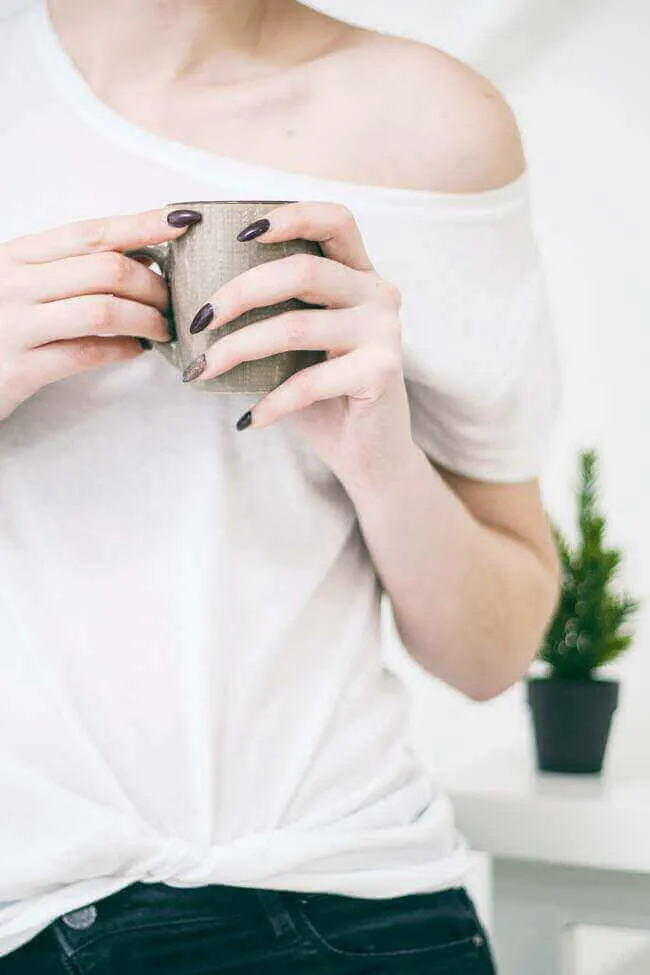 Nice nails will always accompany a nice look for work or school. So when trying to maintain healthier nails, apply Insta-Dri Top Coat Nail Polish to your nails at night or in-between getting your nails done.
This will ensure that your nails don't break and allow them to grow out naturally and stronger. You only need to apply one coat and if you would like to step it up a notch, this mini home manicure tutorial will help.
8. You can also de-wrinkle Your Clothes using a Hair Straightener.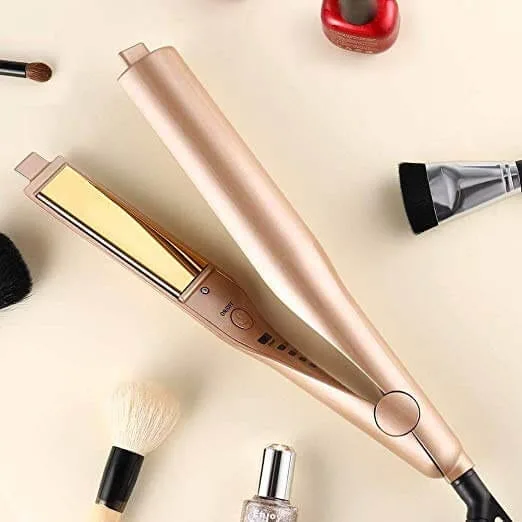 If you are pressed for time and your clothes are looking wrinkled in some areas, whip out your hair straightener to de-wrinkle them. This hack is great for the collars of your shirts or any fabric that won't burn when the heat is applied to it.
9. Create a Lighter Foundation — all on your own — beauty hack.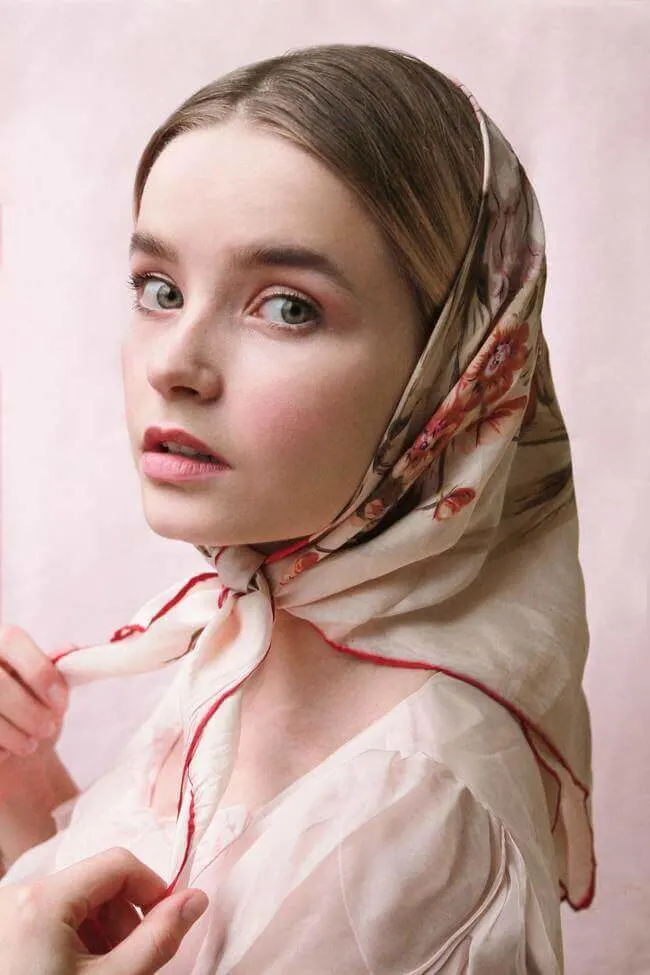 We all know the importance of healthy skin and that the more product we put on our face the less the skin can breathe.
In fact, foundations can be way too heavy for your skin, taking away from that fresh look that you are going for.
To not have that cake-like feel while wearing foundation, try to apply a little bit of your face serum to your foundation first and mix the two together before applying it to your face.
This will cut the thickness of your foundation down by half, so you're not left with that caky foundation feel as you would get if you were to use the foundation all on its own.
10. Create a Full Coverage Concealer & make it last longer.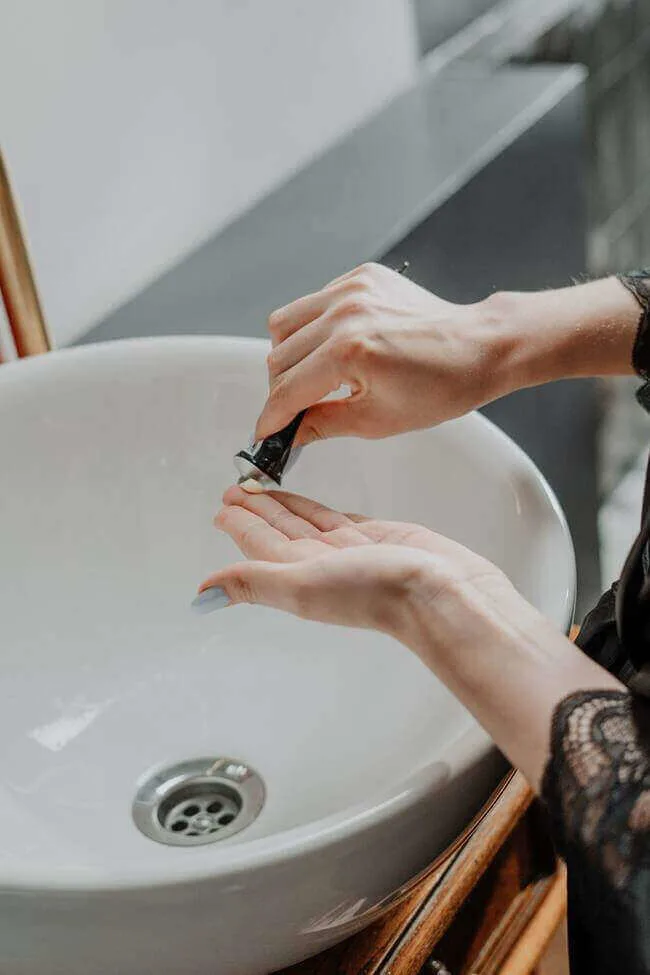 Another great make-up hack and to get full-lasting coverage from your concealer, try adding powder foundation to the concealer you already have.
The powder will hold your concealer in place and give you much more coverage to last longer throughout the day.
11. Attack Greasy Hair like a pro.
If you are running short on time and you need some fabulous hair on the jump, it's time to resort to baking soda for that extra volume as your last-minute resort.
Sprinkle a little baking soda onto the roots of your hair and tussle it in. The baking soda will absorb all the oil so your hair looks fresh and clean with no time to waste in the morning.
12. Kick that Armpit Sweat Goodbye.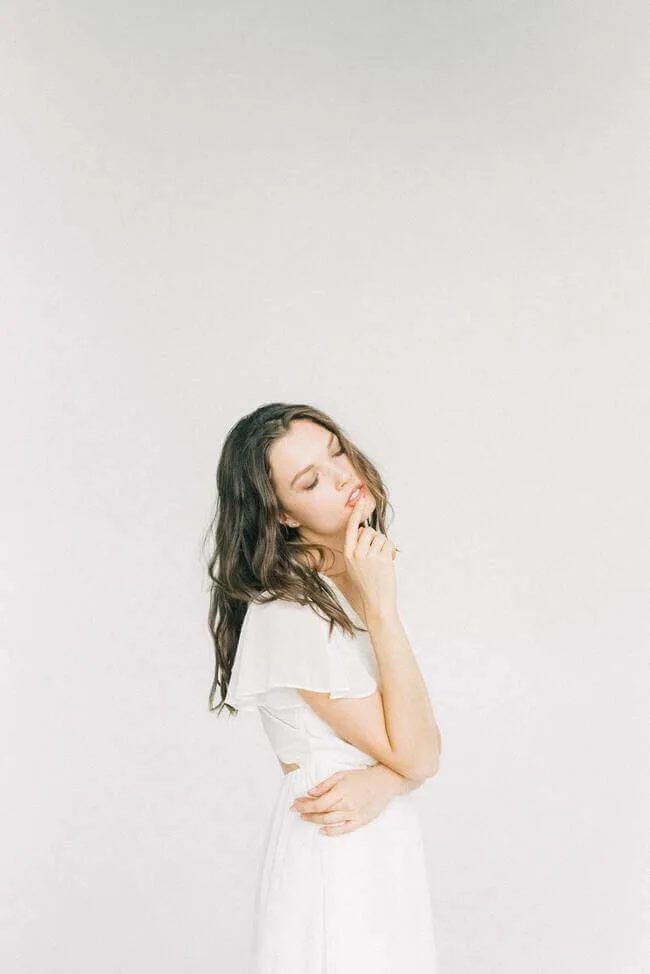 If you know you are going to be nervous about an extremely important event or interview, then this beauty hack could help ease some of those nerves.
Use ultra-thin period pantie liners under each arm. The stick from the pad will last all day long to the fabric of your clothes and nobody will know that you are wearing this beauty hack but you.
13. A beauty hack that can also rid Those Sticky Lips while making your lip color last longer.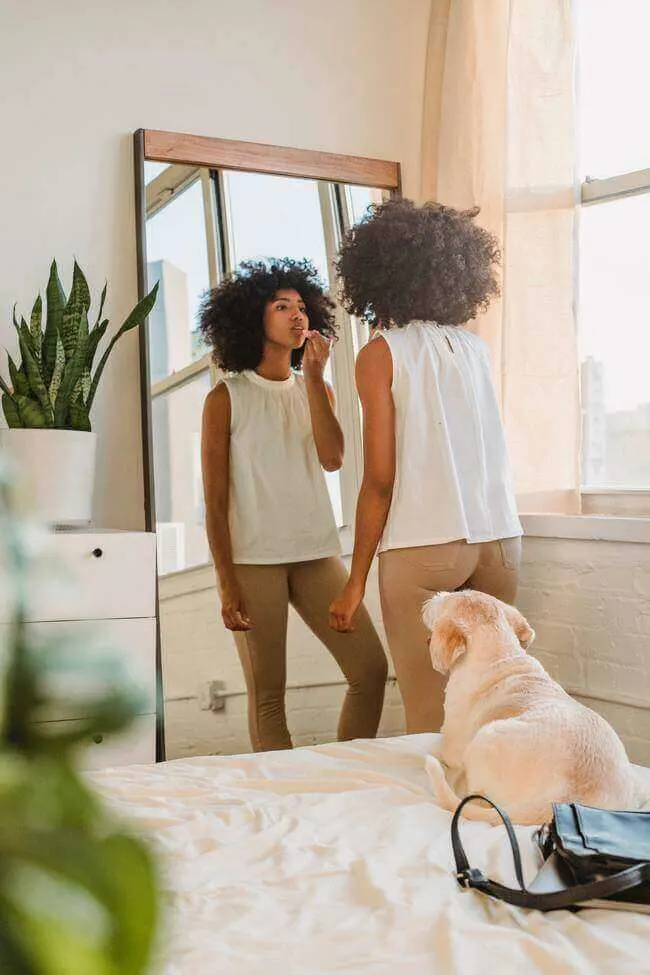 Applying a non-stick lip serum like this one on top of whatever lip color you choose to wear will prevent your lips from being too sticky and will help your lip color last all day long.
14. How to Remove Blackheads Fast.
No matter who you are, no one wants to have blackheads, ever.
So to get rid of those blackheads fast, all you need is to apply a mixture of toothpaste and baking soda to the ridge of your nose or where your blackheads are.
Then with a soft toothbrush (preferably new), gently rub your nose for three minutes in circular swirls, then wash the residue off with warm water.
The toothpaste and soda should have released all the oil and you should be left with clean and clear skin.
15. Get that dewy finish with this Easy DIY Two-Ingredient Face Spray.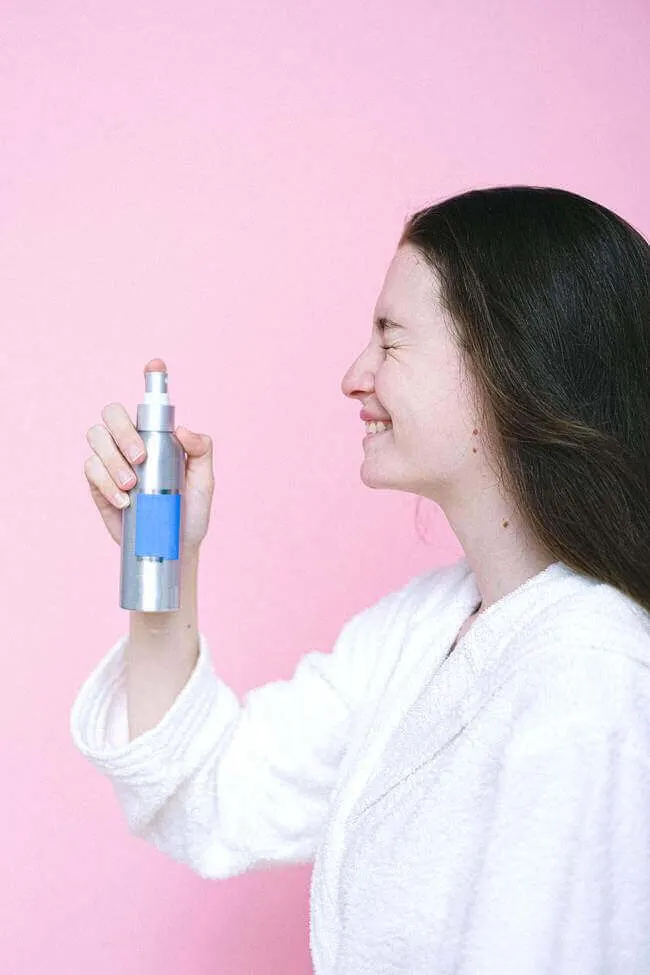 This last beauty hack will come to your rescue if you would like to retain brighter skin for the day.
Because face sprays are a great way to seal the deal — and Rose Water and Glycerin will do just that.
Glycerin is the magic formula you want to know about because it'll give you that soft moisturized feel while also hydrating your skin. All you have to do is simply add the two ingredients together evenly, shake and spray on your face.
This beauty hack will give you that light and fresh feel, plus, it will give you that dewy finish that most beauty experts are after.
---
There you have it!
All you have to do is just apply a few of these beauty tips and tricks while getting ready and you'll be well prepared to take on the world — looking and feeling fabulous!
You May Also Like:
*This website, EverythingAbode.com, is copyrighted, and no part of this website may be copied, reproduced, recorded to redistribute, or used in any manner. Copyright by Everything Abode.
Welcome to Everything Abode, your daily inspiration for every activity at home!
Our goal is to inspire you to live an elegant and chic lifestyle from the comfort of your home.
We'll help you express yourself through authentic style, aesthetic beauty, and stylish home decor.
Subscribe to Get the Tools That Make My Blog Successful!
When you join my newsletter, I'm going to send you insider advice and tools that I use to grow my blog! I only save the BEST for my email list so don't wait!