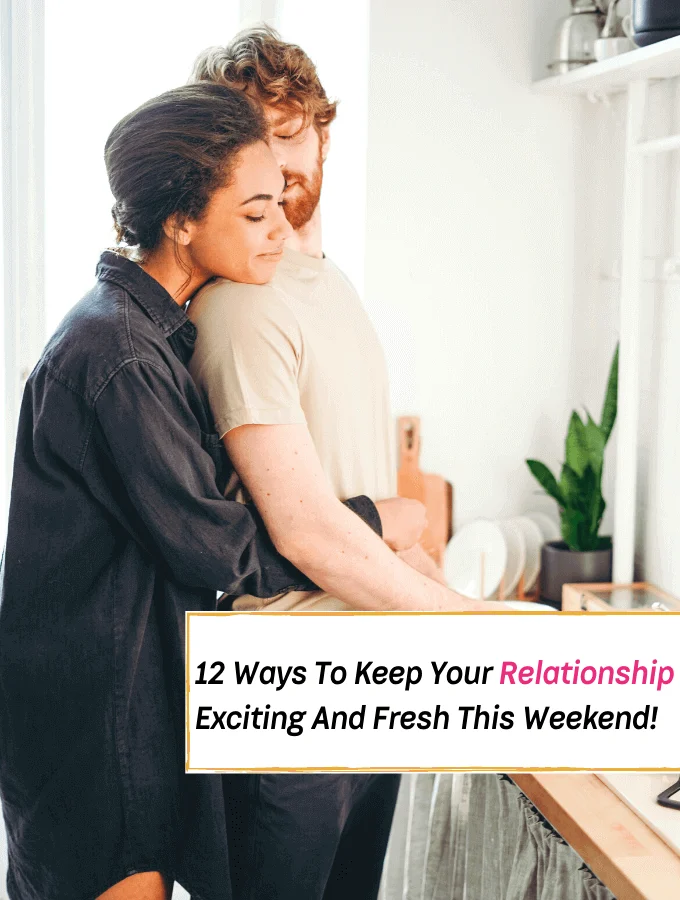 If you feel like you've lost the spark in your relationship, then this one's for you!
Whether you're in a long-distance relationship or you live together in the same house, yet feel like complete strangers, it sounds like you and your significant other need some fun things to do (this weekend) to ignite that spark once again.
What are we waiting for? Let's get started!
Here are twelve ideas — pick at least one thing to do this weekend so you can keep that spark alive.
Similar Topics:
See Also:

Need some more ideas or motivation for things to do? Check out 14 Productive Things You Can Do At Home (When You're Bored)!
---
12 Things to Do This Weekend to Keep the Spark Alive in Your Relationship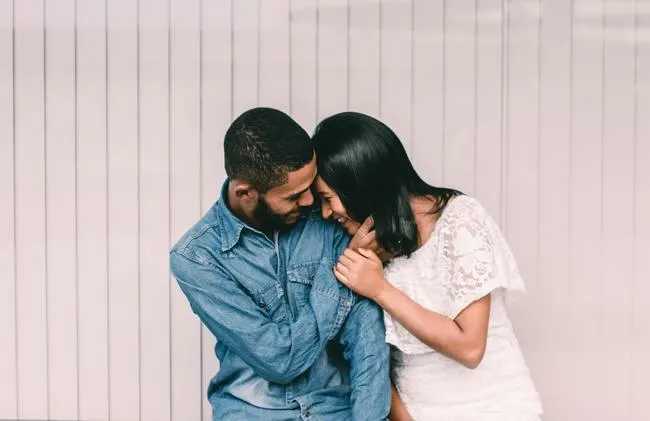 1. Take a personality type quiz.
Do you really know what kind of personality your partner has? Learning about what makes your significant other tick can help you better understand them.
Plus, you'll really have a better understanding of how to interact with one another without butting heads so often with these are fourteen personality quizzes to learn more about each other here.
2. Start a new tradition.
For example, you could start cooking Sunday morning breakfast together. Or enjoy your afternoon coffee — and each other's company — on the deck or in a park.
It doesn't matter what you choose, but the idea is that you should find something you can easily incorporate into your weekend, that you can do together, that you can start doing every weekend or every other weekend that's solely your thing.
3. Hide a love note somewhere.
Jot down a sweet and simple note and tuck it somewhere only your partner will find it. Not into handwritten notes? Send a "love text" to them (yes, even if they are sitting right next to you!).
Here are 120 love messages for both him and her for more inspiration.
4. Play "Twenty Questions".
When you've gotten into the daily grind after so many years, it's can be hard to remember that both of you have grown and changed. You might not be the same two people you were five or ten years ago.
How long has it been since you've sat down and had a good heart-to-heart? Or have chatted about your hopes and dreams? Make it a point to do that sometime this weekend! Here are some questions for couples to help you out this weekend.
5. Plan a surprise date.
Make sure your significant other is aware of the time and date, but otherwise plan out a secret date. Shhh! Don't let them know what you have planned until you get there… Grab some fun surprise date ideas from The Knot, they have loads of inspiration for secret date ideas that you'll surely get what you are looking for.
Similar: 12 Little Morning Mistakes You Should Try to Avoid for a Great day!
6. Surprise your partner with a gift.
You don't have to have a reason to spoil them! The best gift of all is one that is "just because" — just because you still love each other. Need some gift ideas? Buzzfeed has you covered with these unique out-of-the-box gift ideas here.
7. Forgive (and ask for forgiveness).
Past grievances can really hold a person back from connecting with their partner. If there is anything that is lingering between the two of you, even if it's something your significant other might have forgotten about (and you haven't), forgive them! It's okay to say it aloud even. Just keep it respectful and straightforward, and choose your words wisely, if you choose to tell them that they're forgiven. Then move on.
To learn more about forgiveness in relationships, psychalive.org has a fascinating article about it here.
8. Hold a staring contest.
It may sound weird but think about it for a minute. Making eye contact is a super simple way to connect with each other and feel better about each other. "According to positive psychology researcher Barbara Fredrickson, making eye contact produces neural synchrony".
9. Embrace positivity.
Ever wondered if bad moods are contagious? In a way, they can be! Rather than focusing on the negative, share positive news or funny facts with your partner. Bonding over something that makes both of you laugh can help to strengthen your relationship and keep that spark alive.
Here are some fun facts to help you both get started.
10. Ask for their opinion.
Everyone wants to feel that their opinion is valued! If you really want to keep the spark alive, let them know that you truly value their thoughts. Whether it's something fun (such as choosing between two outfits) or a lot deeper than that is up to you.
Plus, it's a good way to learn more about the person you've dedicated yourself to. Here are 100 questions to ask your partner.
11. Try skin-to-skin.
Nope, it's not just for babies! Skin-to-skin contact is a great way for two adults to bond as well. Strip down, get under the covers, and cuddle up at bedtime. What happens after that remains behind closed doors…
Plus, there are a number of additional benefits of cuddling such as:
Increases happiness
Decreases cravings
Lowers blood pressure
Better immune system
Improved sleep
12. When all else fails, do something on a whim.
It's SO easy to get into the daily grind and forget to be spontaneous. Waaay too easy, in fact, and it's also easy to forget what attracted the two of you to each other.
What fun things did you do at the beginning of your relationship that you no longer do now? Being an adult in a committed relationship can become dull after some time, but it doesn't have to be!
Do something spontaneous together this weekend like:
Take a mini road trip
Go for a bike ride
Get a couples' massage
Plan a trip together
Sleep under the stars
Go hiking
Stay in bed all-day
Go skinny dipping
Dance in the rain
Stay at a bed and breakfast
---
There you have it! There are so many things that you and yours can still enjoy doing together this weekend. Grab a few of these ideas and enjoy yourselves!
You May Also Like:
Welcome to Everything Abode, your daily inspiration for every activity at home!
Our goal is to inspire you to live an elegant and chic lifestyle from the comfort of your home.
We'll help you express yourself through authentic style, aesthetic beauty, and stylish home decor.
Subscribe to Get the Tools That Make My Blog Successful!
When you join my newsletter, I'm going to send you insider advice and tools that I use to grow my blog! I only save the BEST for my email list so don't wait!