Are you looking for some simple healthy habits to improve your life, even if it's just a little bit?
If you would like to have a successful and healthy life, know that it all comes down to the little things that we choose to do each and every single day.
Daily habits shouldn't be hard and they should always be good for you in some way shape or form. That's why these daily habits will help you form healthier habits so you can have a more productive mindset and just an overall better day!
Let's dive into the 12 things that you should probably do every single day, so that you can fulfill your days, to live a successful and healthy life!
Similar topics:
---
Want to take your habits to a whole other level?! Check out 12 Girl Boss Habits to Slay Your Goals for Success!
---
12 Things You Should Do Every Day

1. Drink Lots of Water
There are so many health benefits to drinking water so definitely try to get your hands on as much as you can. You're supposed to drink 8 glasses with 8 ounces in every glass each day. If you dislike the taste of plain water simply add fruit. Doing this will at least make it tolerable and it should improve your overall energy throughout the rest of your day, especially if you wake up and drink lots of water first thing.
2. Wash Your Face Day/Night
Get into a regular skincare routine by washing your face day and night. Even though everyone's skin type is different you will see amazing results if you do this. Choose toners, moisturizers, and gentle soaps to prep your skin for makeup and to help keep your skin breathe when you retire for rest at night.
---
Similar: How to Set Intentions for the Day in 10 Easy Steps
---
3. Watch/Read the News

Now, no matter what your political views are? It's very important to stay informed and stay up to date on what's going on in the world. Whatever happens in our world affects you, everyone else, our future, and today!
So, however, you get your daily news intake, whether that's watching TV, reading the paper, or social media? Stay informed and stay up to date, so you can join in conversations and know what's going on in the world.
4. Do something active

This one is a lot harder to do every day, especially if you are really busy and work a full-time job, but that doesn't mean that you shouldn't strive to do what you can. A little stretch and walk can do more than you think.
Do something that benefits your body and that gets your heart rate up. Try and get active even if it's just doing simple stretches in the morning or a short little ab workout at home, you'll see positive results from this.
---
Similar: How to Start a New Life with a Negative Past
---
5. Floss your teeth
Now, even though this one is a given, it's very important and also recommended that you don't forget to floss your teeth. Brushing doesn't get out everything, so flossing could save you from getting cavities and avoid you from getting high dentist bills on your next visit. Plus it keeps you younger!
6. Have hot lemon water with dinner
Did you know that just one cup of hot water with dinner will help with your digestion, give you a better night's sleep and balance your immune system while flushing out toxins? There's a reason for this, and that's because hot water with lemon also helps you absorb more nutrients from your food, so it's the best drink in the world to eat your dinner with.
Plus, you'll also get your added vitamin C with the lemon. So, get a hold of a favorite mug like this for this one habit alone, and you'll be more enticed to stick with it when you are holding something nice.
7. Relax and Meditate
We're all working hard these days, so we just can't forget about our mental health. Plus, it doesn't hurt to lie down once in a while and just relax. Light some candles, put on some comfortable clothes to sit in that keeps you warm, and either sit or lie in your bed and be cozy and comfy and relax while focusing only on your breathing. You'll feel great after and imagine doing this habit daily and how you will feel after a week?
Creating a really relaxing home is also another great idea that'll enhance this habit, so check out these 7 ways to create a relaxing home for more inspiration.
---
Similar: 7 Steps that'll Change Your Life
---
8. Listen To Music

Having a dance party even for a short 5 minutes is so fun and it definitely boosts your mood. So, why not try to incorporate that into your daily routine each day?
Create a Spotify playlist and start saving your favorite tunes to build a great personal playlist that's only for yourself. That way, for when the times comes, you'll have some really exciting music (on hand) that'll release your inhibitions (in a healthy way) so you can dance and enjoy yourself.
9. Take Pictures

In life, we must always try to remember the good times, and taking pictures of those special moments is the best way to document your life.
Plus, pictures have a way of transporting us to all the great things that have happened in our lives. Sadly, oftentimes those moments go unseen and unrecalled because we just were too lazy (or maybe embarrassed) to pull out our phones to snap that picture that you really wanted to collect.
So, don't be afraid to capture those special moments, and try not to worry about what other people are thinking of you when you do it. If you do this daily, you'll have lots to look back on and maybe even see some personal and physical growth.
10. Eat a Healthy Meal
Make sure that you eat a healthy meal at least once a day. What's really good about healthy eating is that you don't really have to follow a diet, you just have to make sure that the things that you eat will nourish you.
There are so many ways to eat healthily, you can check out a few ways to absorb your nutrients faster here or you can check out some of these healthy food habits here. Whatever you do, incorporate lots of greens and vegetables and of course, stay extra hydrated.
11. Leave someone a nice comment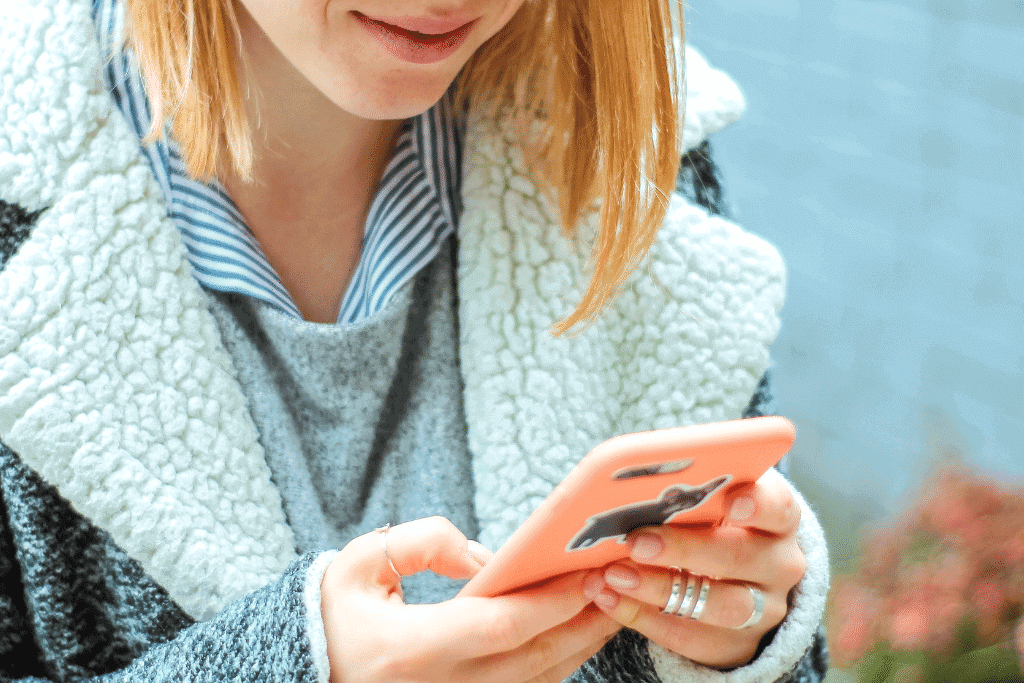 Leaving someone a positive comment is a simple way that'll make someone's day. It'll not only make you feel good but it is also a great way to stay connected and build connections, especially if you are finding that your day isn't going according to plan.
This habit is really all about putting something positive out into the world (that is outside of yourself and the ego). So, reach out to others via social media or make a quick phone call and make someone's day!
Find someone that you know (or even that you don't know) and leave them a positive heartfelt comment. This is truly one of the best ways to use the law of attraction to lift your vibration in a habitual way.
12. Set an intention

Lastly, setting a goal or an intention and putting it up somewhere where you'll see it most often and throughout the day (if you can take it with you the better) is a daily habit that is putting your dreams first. When you do this, you will have more of a direction that will help steer you down the best path for manifesting it.
So, if you are not being inspired or not focusing on a daily goal to accomplish? Now is the time to pick one!
Use sticky notes, or write a reminder on your phone or even meditate on your intention before you leave the house in the morning. Do anything you can to think about your future and actively make every day count in terms of putting your focus and positive thoughts on your intentions. You'll be that much closer to attaining them if you do this daily habit every single day without waver!
You can find out more by learning the 10 ways to set intentions for the day for more inspiration.
---
There's no doubt that these habits anyone can do. It's not hard and all it takes is committing to doing them each day. What habit will you add to your daily routine?
Want more? You'll also like these…
Hi, my name is Rebecca and I am the face behind Everything Abode! I am a home and lifestyle writer based out of Vancouver Island. When I'm not writing or exploring mountains and beaches with my furry rescue, I love spending time learning creative ways to manifest a healthy home. Thanks for stopping by!
Subscribe to Get the Tools That Make My Blog Successful!
When you join my newsletter, I'm going to send you insider advice and tools that I use to grow my blog! I only save the BEST for my email list so don't wait!