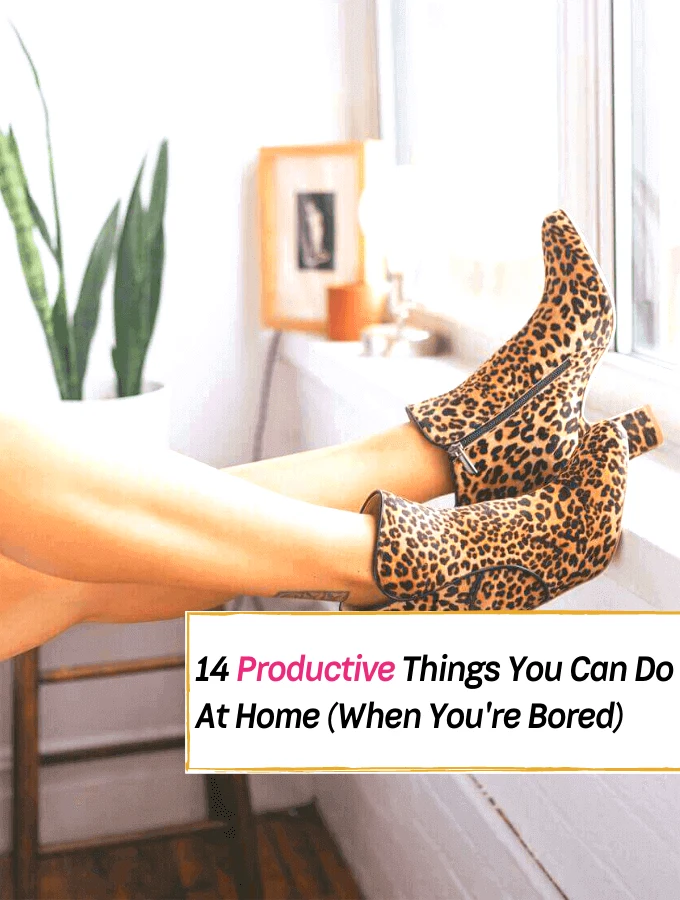 Do you need some nice boredom busters that you can utilize while you have some free time?
If that is the case, then you have selected the most appropriate article.
Because if we're being really honest here, when we are at home we are usually almost on our phones, watching TV, and in short, always linked up online.
And since mindlessly scrolling and "checking out" has become the new norm for us at home these days, this illustrates why it is particularly important for you to have some useful things (that feel productive) to do while bored at home.
Also in light of our inability to hang out with friends and socialize at events right now, we must be doing things that make us feel positive, while still learning and pursuing new ideas.
So if you are looking for some fun and interesting things to do in your leisurely time at home, especially when you are bored?
Here ere are 14 very simple and enjoyable things to do at home when you are feeling bored.
Hint… They'll also make you feel satisfied straight after, promise!
Similar Topics:
33 Journal Prompts For Self-Discovery In The New Year
How To Start a New Life With A Negative Past
How To Wake Up Early Without Feeling Depressed
14 Productive Things to Do When You Are Feeling Bored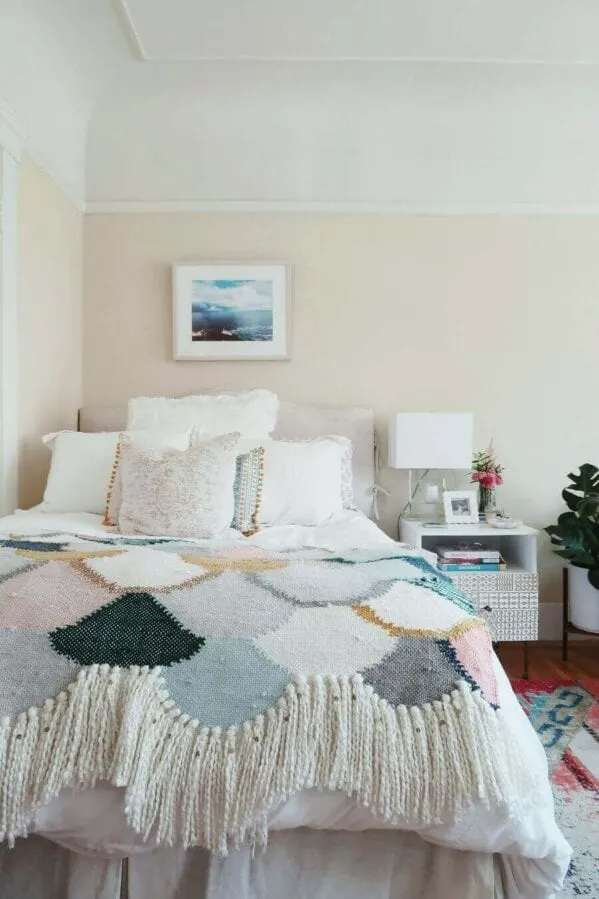 Before we start the list…
You may be feeling bored and tired because of dehydration…
Hydration is especially required when you are feeling bored and tired at home because when our bodies need water we will almost always feel exhausted and sluggish.
So, refresh yourself, especially before you start some of these tasks to do at home when bored, and see how you feel with your energy afterward!
Now let's get to the list!
1. Watch an Inspiring Ted Talk.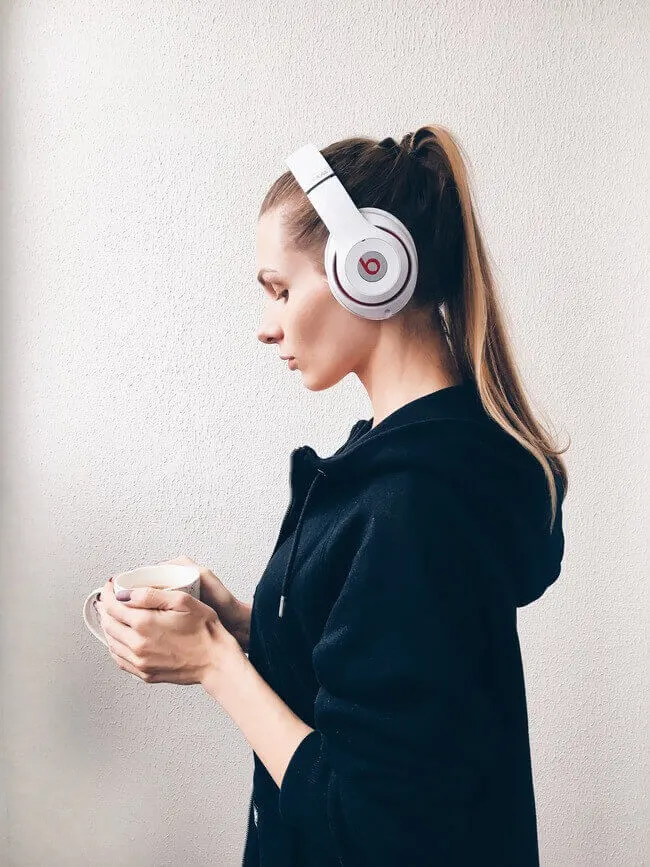 TED talks are amazing nuggets of insight that are easily digestible for when you are bored at home.
You can get new inspiring ideas in just ten minutes and shift your whole day from bleak to super-empowered in no time.
Here's a list of 8 female-inspired motivational TED Talks that I've already selected for you!
2. Create a vision board.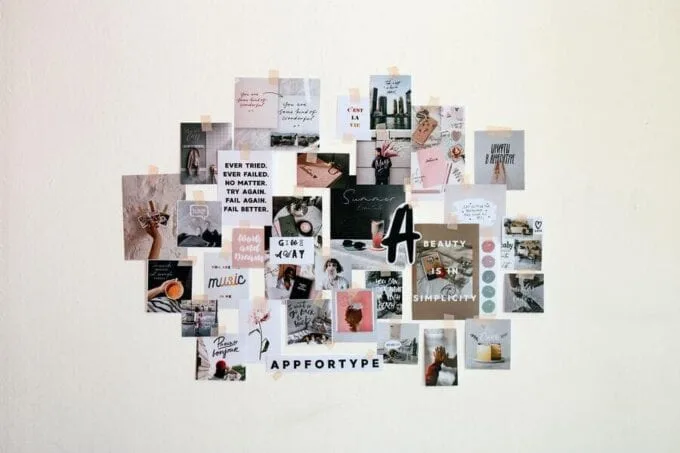 When it comes to creating a fulfilling life, it's never a waste of time to visualize your ambitions and a vision board might just be what you need.
A vision board is a long-term roadmap for meeting your goals and enjoying the life you want. They are fun to develop and can be an immeasurable tool for motivating and encouraging you to take meaningful everyday action to achieve your greatest and most important life goals.
They can also make you feel more motivated, focused, and allow you to visualize your desired outcomes (which is the whole goal when it comes to manifesting) in a very fun and creative way.
So start your vision board with some handy magazines, glue, and scissors, and cut out anything that compels you to dream big!
And if you are not so crafty, don't worry, you can also create a vision board on Pinterest. Pinterest is a great substitute where you can create multiple boards of inspiration, with loads of pins that inspire you to help you better visualize what you want. Go ahead and create a Pinterest account for more inspiration!
3. Sculpt and tone your body for 5 to 10 minutes.
This is probably one of the hardest tasks on this list, but here's the good news — it only requires five to ten minutes of your time. Who knows, your tummy could be rock hard if you follow a few of these tummy workouts after a short couple of weeks.
SEE ALSO: 7 Steps to Change Your Life Inspired by Dr. Joe Dispenza
4. Make a matcha tea, a fruit salad, or a green smoothie!
When you eat a balanced diet, the foods you eat will sustain your health and lifestyle satisfaction. A healthy diet is also important for your body and general overall well-being because it helps us keep a healthy weight while decreasing the risk of developing certain forms of cancers.
Plus, if you eat a lot of sugar all day long, you will eventually crash and it's possible that you are getting bored from feeling the consequences of that energy crash.
To stay healthy, enjoy a healthy snack like sipping on a hot matcha latte, making yourself a bountiful fruit salad, or enjoy the whole process of making and drinking a green smoothie to see whether it's real boredom or if your body is lacking nutrients.
5. Level up your photography skills.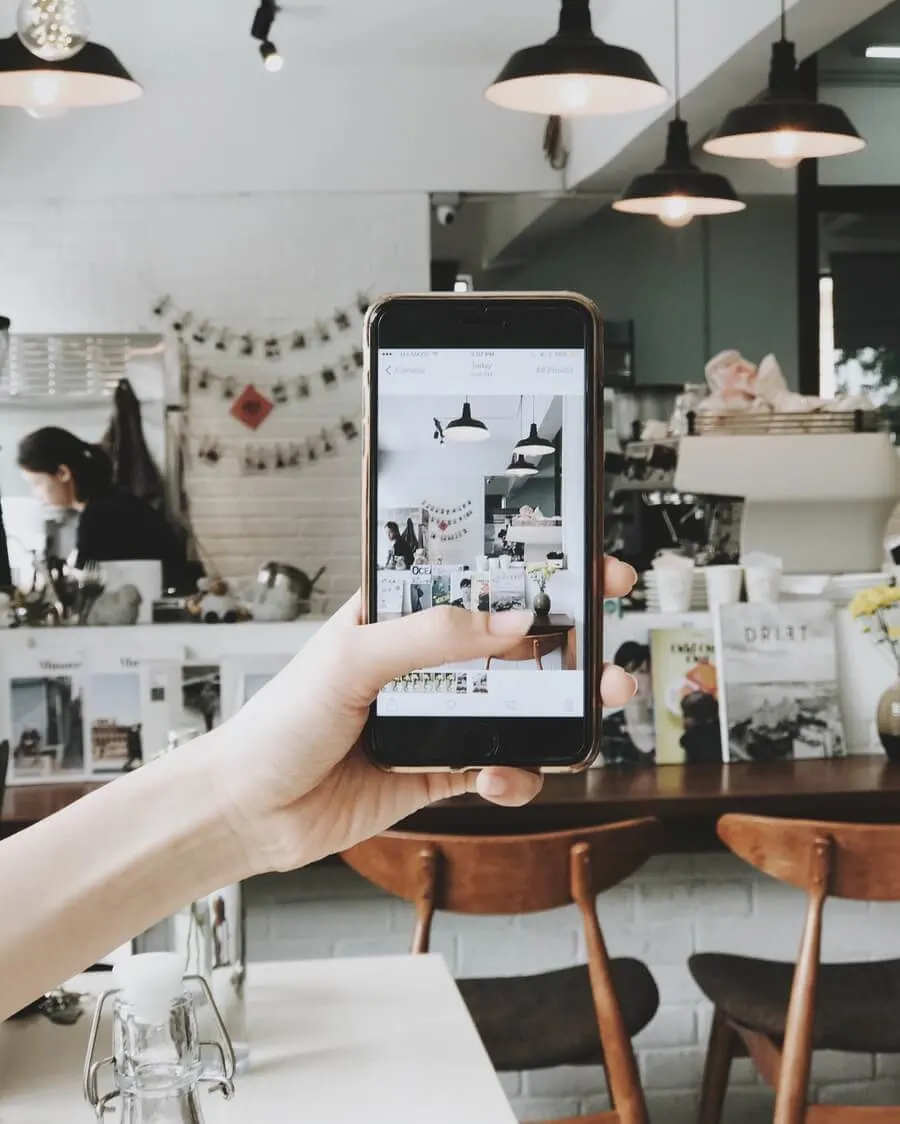 Photography is, without a doubt, the main art form of this modern-day – almost everyone has access to a camera and the medium has exploded with simple to high-level editing software that can work for just about anyone's level.
So if you're bored, now is a great time to learn different angles, different software like Snapseed, VSCO, Pixelmator, and apps like Afterlight, Perfect365, and Facetune, to take your photos to the next level.
And if you are interested in making a career out of selling your photos online, here's a post all about that here!
6. Rest your eyes and relax for five minutes.
If you have been wasting so much time on your laptop or phone (right now), take a break.
This is not mandatory rest but just a brief break to heal from eye pressure that is normally caused by a computer screen or mobile phone will encourage you to relax and recoup even if it's for a few short minutes.
7. Find your Myers-Briggs personality type.
Are you fascinated with quizzes about different personalities? Well, there's a good reason there are millions of articles written online all about personality types and how it works.
In addition, taking the Myers-Briggs test can serve as an educational instrument especially if you have nothing else to do and you can take a free version of it here!
SEE ALSO: How to Set Intentions for the Day – 10 Easy Steps
8. Start taking inventory with gratitude (right now).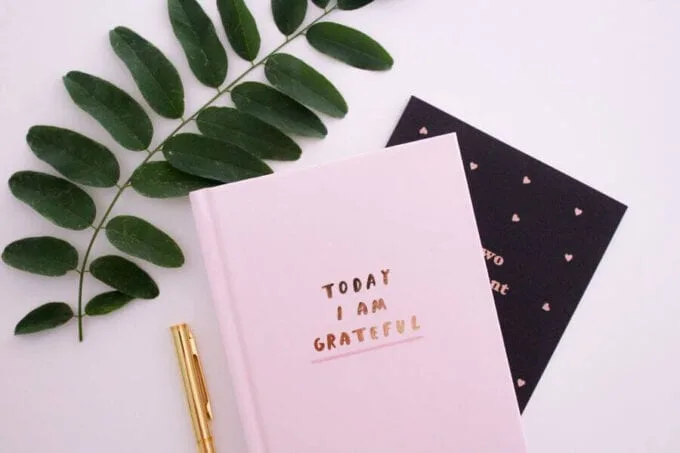 If you are lonely and bored, now is the best time to enjoy the things in life you treasure the most.
This can be easily achieved by making a tiny handwritten note or using a note on a mobile phone and writing down five things in life that make you smile.
When you start, you'll find that you'll be able to find more things to be grateful for and when you enter that dark mood again and need some more uplifting — always turn to gratitude because gratitude really does help!
9. Monetize your life.
There are so many productive things that you can do online instead of aimlessly scrolling social media to pass the time with.
In fact, I work from the comfort of home now and make money while doing it because I was compelled to follow another blogger and thought I could do it myself.
So, if you haven't researched unique ways to make money from home yet, right now is the best time to sit down and research available online revenue streams like these, or start your very own blog in less than 20 minutes here.
You never know, it could lead you down a path that might be VERY rewarding for you and your future!
10. Work on a weakness of yours.
Many people accept their shortcomings. We may not know all of them, but we sure as heck know what we would like to improve upon.
In addition to identifying your own shortcomings, through becoming more aware of yourself and your talents, these shortcomings may act as examples of what other aspects of your life might be holding you back.
Start working on something you genuinely want to get better at. The longer you do this you will become more professional at it.
SEE ALSO: 50 Self-Care Tips for the Mind, Body & Soul
11. Organize one thing in your home that is really bothering you.
When you are bored, you should put things in order now. If it means tidying up the books in your office, or all of your clothes in your closets, or anything that makes a mess in your house, generally there's never a better opportunity to do it than when you have nothing else to do.
12. Redecorate your bedroom.
If your bedroom is messy or disorderly and you are bored, this is probably the most important thing you can do to make it look better, Particularly if you are bored and it needs to be finished.
Remove all of the things from your nightstands and bedroom space. Rearrange the furniture if you have to and start redecorating to have a fresh look. If you need additional assistance, check out this guide for organizing your bedroom here.
13. Try a sudoku puzzle.
Did you know that continually working on Sudoku puzzles will eventually improve your thinking skills? In fact, it keeps you constantly involved in critical thought and offers multiple challenges for you to solve.
It also helps to prevent developing Alzheimer's by keeping the brain active and since you'll be spending your time-solving Sudoku puzzles, you'll also improve your sense of time. You can download the app right here!
14. Take pleasure bathing in salt.
While this does not appear to be productive, this is really very productive for your well-being. After all, bathing in warmed-up seawater was not that rare 2,500 years ago.
It improves healing, detoxification, pain relief, and will even enhance blood circulation. So if you love a simple bath, there are plenty of health benefits for opting to go with salt.
If you have heart problems though, do consult with a professional doctor before you hop in, but nonetheless, this is an excellent thing to do when one is feeling bored.
Bonus! – Discover Angel Numbers!
If you are bored at home, learn about angel numbers. Angel number 1111 is a popular example.
The meaning of angel number 1111 is a new beginning. It also signifies a unique opportunity. It's a sign that it's time to begin a new chapter and to let you know that angels support you.
The universe also sends you an angel number message to guide you in a better direction. If you've been seeing angel number 1111 often lately, take a look at this article here.
---
There you have it! There is no better feeling than doing something that makes you feel accomplished after, especially if you went from being bored to feeling great afterward. Choose just one of these and do let me know how it helped you!
You may also like:
9 Ways To Rid Yourself Of Toxic People
7 Habits Of Women Who Age Slowly
8 Proven Ways To Beat The Winter Blues
How To Wake Up Feeling Totally Alert With Extra Energy
7 Steps To Change Your Life (Inspired By, Dr. Joe Dispenza)
8 Best Productivity Tips For Getting Great Work Done From Home
Welcome to Everything Abode, your daily inspiration for every activity at home!
Our goal is to inspire you to live an elegant and chic lifestyle from the comfort of your home.
We'll help you express yourself through authentic style, aesthetic beauty, and stylish home decor.
Subscribe to Get the Tools That Make My Blog Successful!
When you join my newsletter, I'm going to send you insider advice and tools that I use to grow my blog! I only save the BEST for my email list so don't wait!