French tip nails and french nails with designs are the ultimate feminine look as nail art! Here are 55+ french tip nail designs you'll love!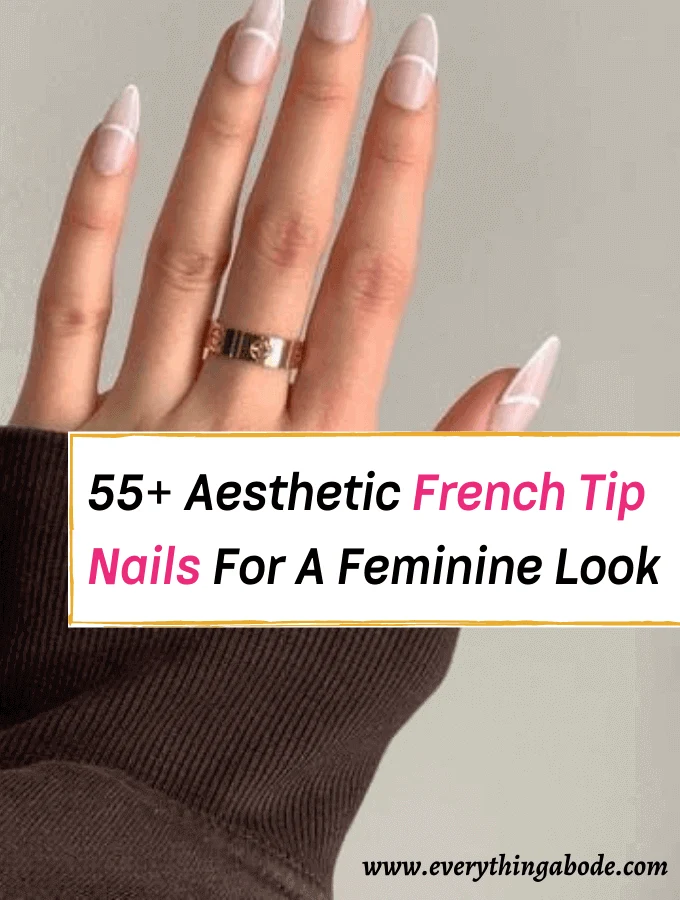 Are you considering switching up your nail art? French tips are a great way of doing so!
French tip nails are a classic design that has stood the test of time.
The french tip nail design is based on the idea that the tip of the nail should be painted in a complementary or opposite color to the base of the nail, to give the illusion of longer nails.
Not only that but the texture and design of french tip nails make them look more interesting than just plain manicured nails.
Furthermore, they're also easy enough to recreate with minimal effort and super easy to order online due to how popular french tip nails are in the beauty industry!
So whether you want to recreate french tip nails for a spring look yourself, or buy them, here are 55 + inspiring french tips to either gawk at or place in your shopping bag!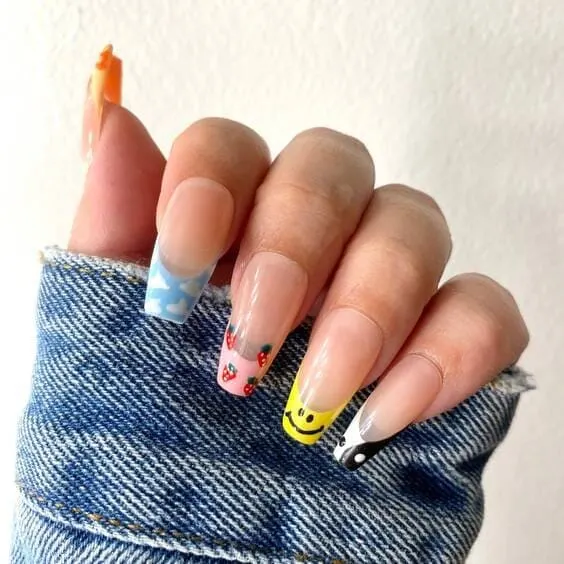 Are French tip nails good for short nails?
The french manicure gradient is excellent for shorter nails because there's no sharp edge showing where the nail ends, or the tip begins.
Another great point about french tip nails is that the gradient at the tips of the nails also gives the illusion of longer nails, especially when paired with another color at its base.
SEE ALSO: 24 Stunning Short Square Nails You'll Love
Are French tip nails classy?
French tips are timeless, stylish, and classy and can make your nails look way longer than they are. They also provide a feminine vibe and are considered one of the most popular nail trends of all time.
What's trending with french tip nails right now?
French tip nails will always be a versatile and exciting option for any year as french tips will always remain popular.
However, the new trend for 2022 and beyond is mixing different manicure styles with french tips to make your nails stand out.
Here you will find trendy nails with polishes such as chrome nails and gels and new takes on French manicures like glitter with embellishments.
You'll also find many fun and pretty ideas for nail enthusiasts like yourself that will make your manicure stand out from the rest!
Enjoy!
55+ Aesthetic French Tip Nails For A Feminine Look
1. Sheer pink french tip nails.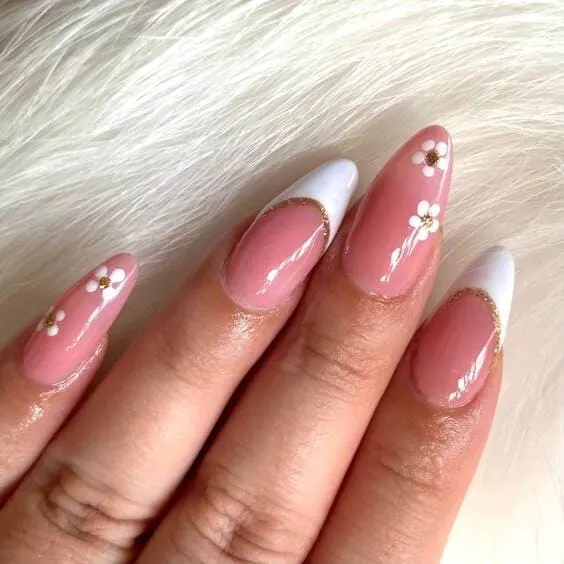 Simple looks don't have to look boring. This French tip is extra-skinny and focuses on the natural beauty and health of the nail bed with sheer pink polish and gold embellishments of flowers.
2. Black french tips (long)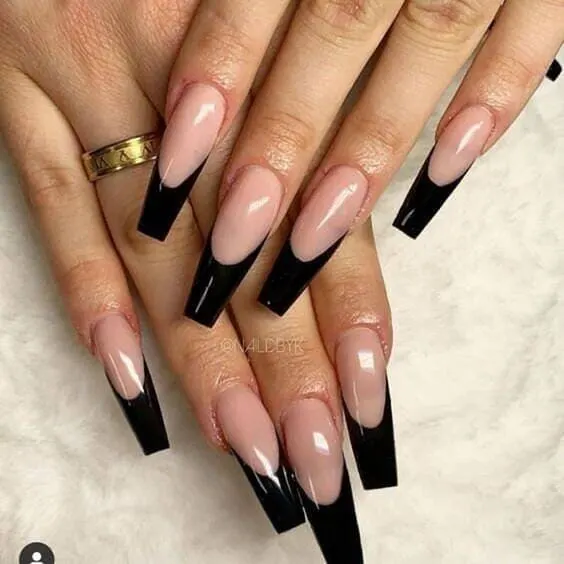 This black nail design is perfect for those who want to rock a punk look. Each hand has nails that are glossy with black French tips.
3. Classic white french nails.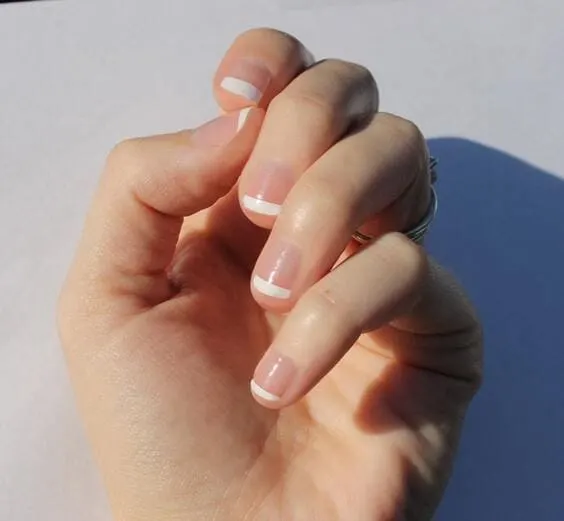 With a classic oval shape, these nails are finished with a light coat of glossy baby pink nail polish. The subtle white tips blend in with the pink base nail polish. This natural look is perfect for those who want a timeless look that still fits today's nail colors.
4. Short dainty white french nails.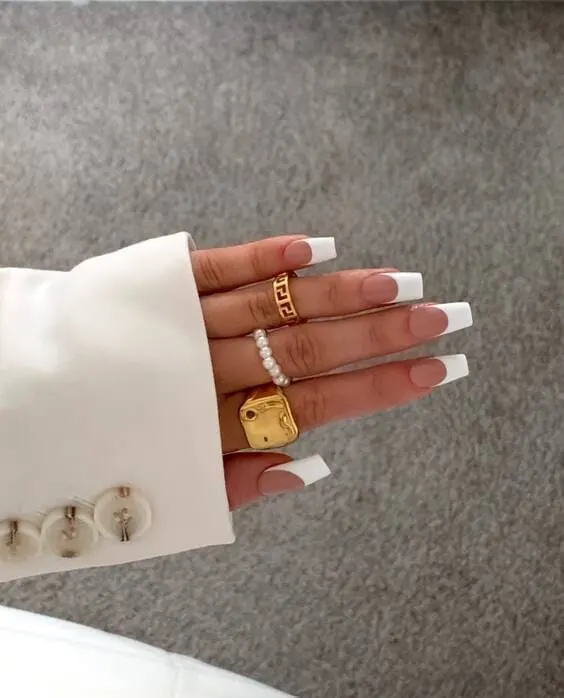 French manicure with a dramatic white tip and darker skin tone base.
5. Different shades of light brown french nails.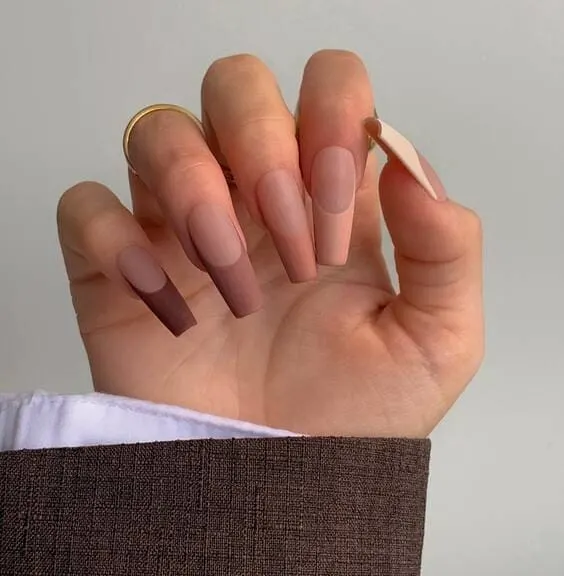 Different shades of brown french tips nails with natural gloss for the base.
6. Pointed white & pink french tip.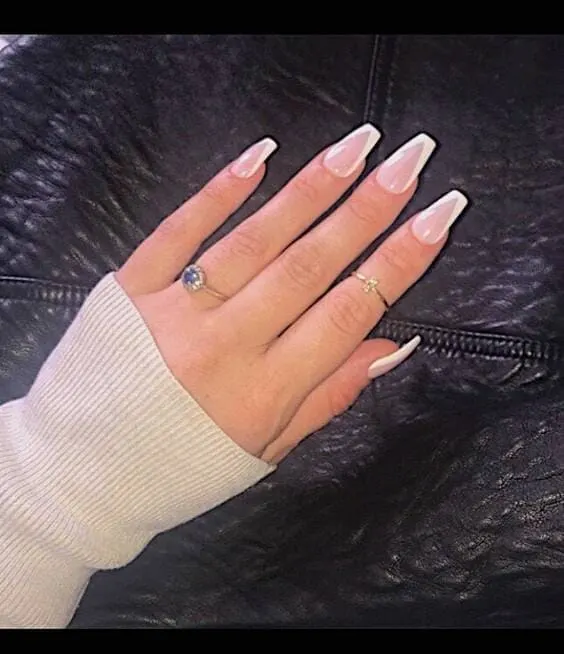 These nails have a chevron french tip, giving these nails an edger look to the dainty classic french tip manicure.
7. Classic white french press on nails.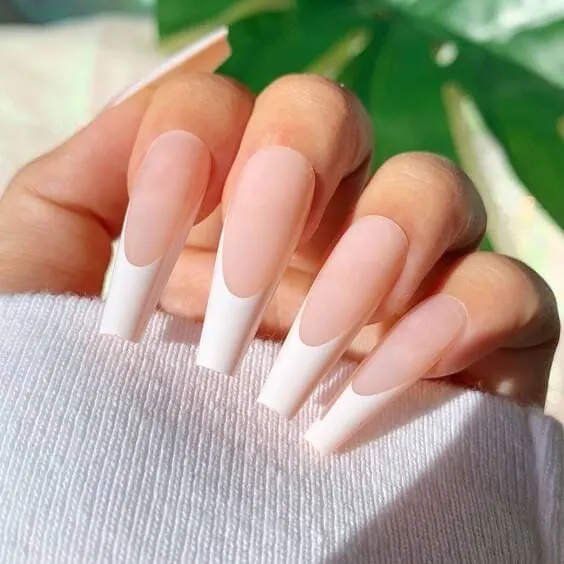 Classic extra long french tip nails in white and natural nude.
8. Pink french tip nail.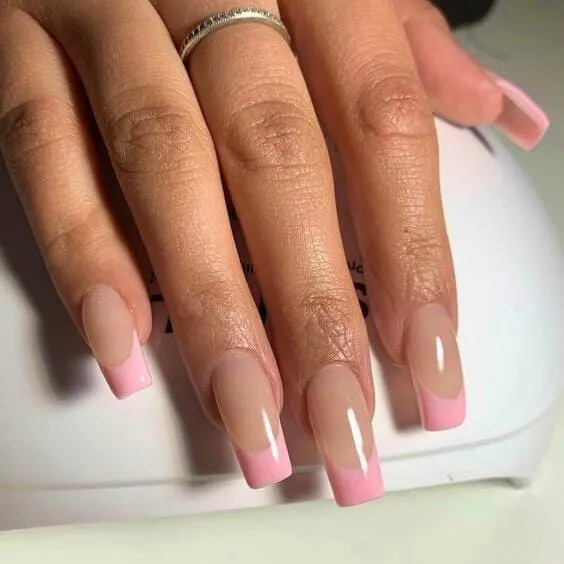 Pink french tips with a natural high gloss polish.
9. Holiday green french tips.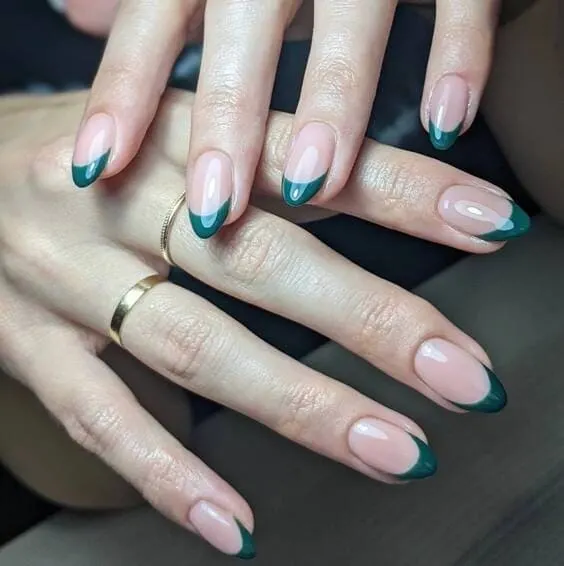 Dark shimmering green tips, great for shorter nails.
10. Black classic almond-shaped nails.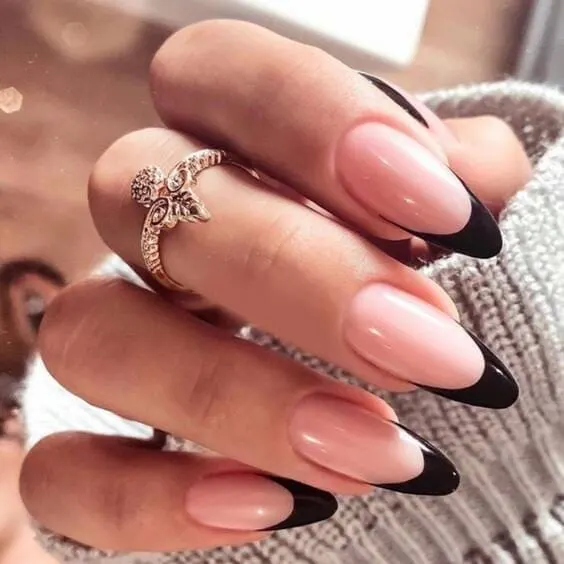 Your classic black tips and sheer gloss polish with round almond-shaped tips.
11. Sheer nude acrylic medium-length nails.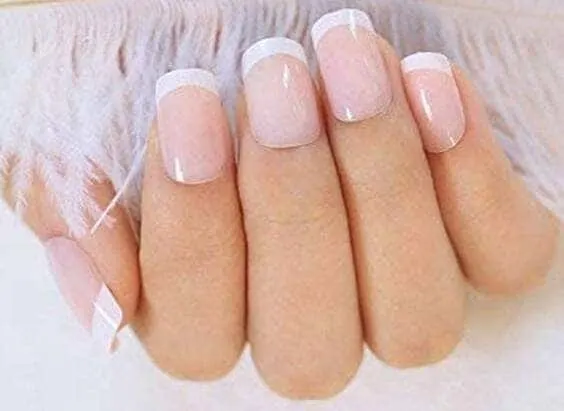 colored french tip nails
12. Mix & Match french tip nails, rainbow nails.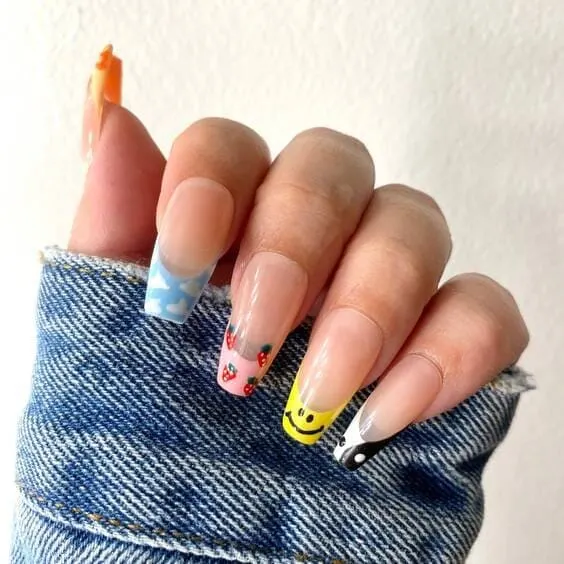 13. Black snake french tip nails | Crocodile nails.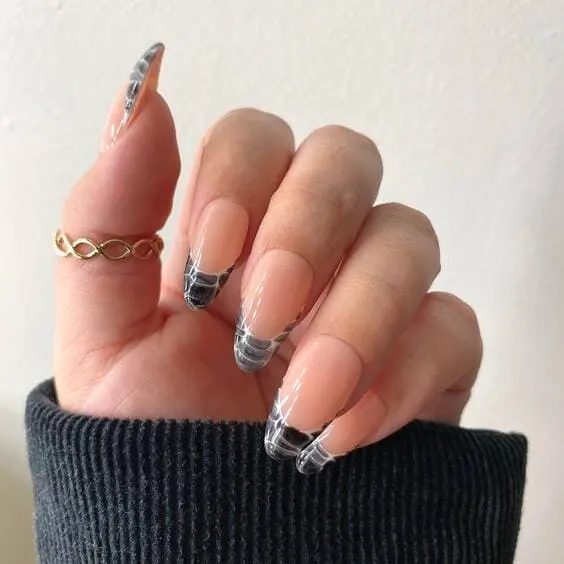 14. Pastel french tip nails.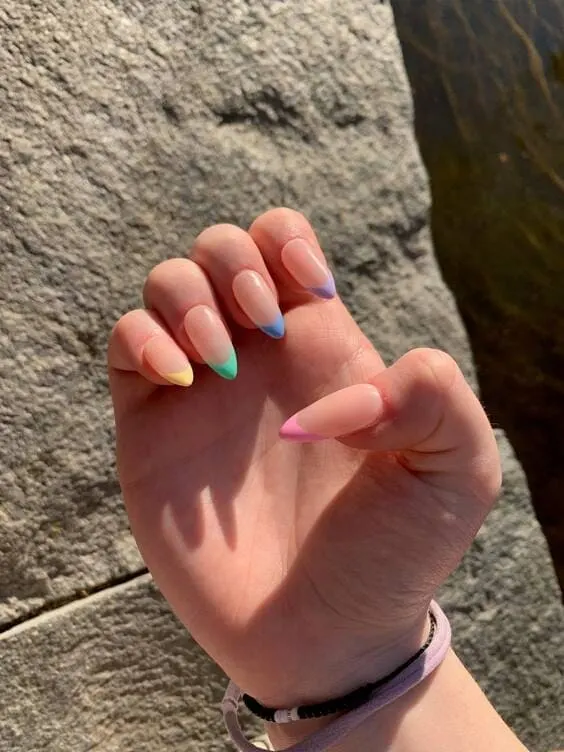 15. Coffee swirls with french tip nails.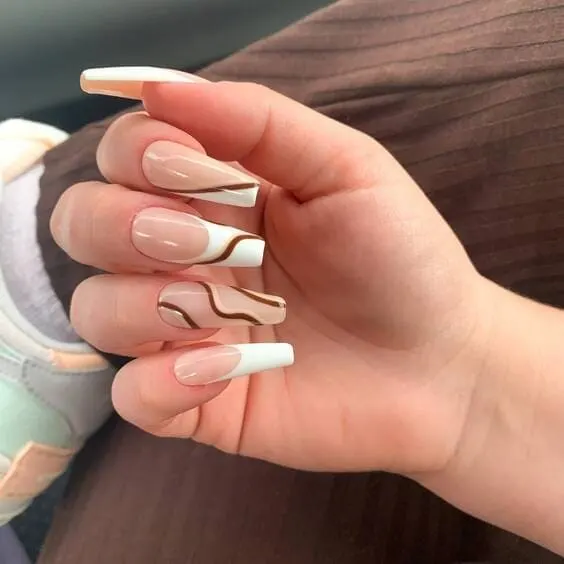 16. Funky french multi-colored tips nails.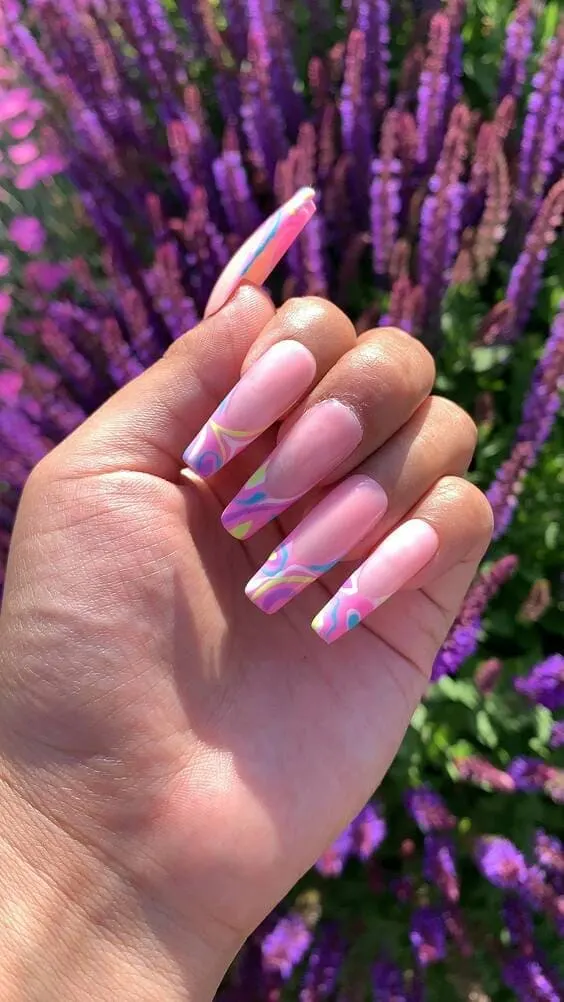 17. Brown gradient french tip nails.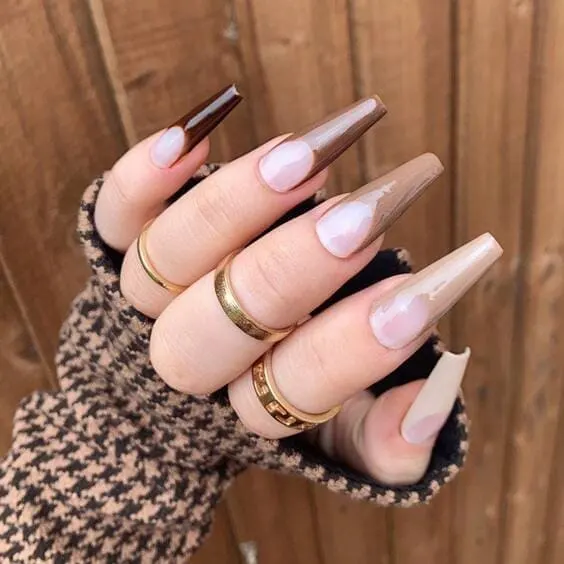 18. Brown & green french tip press on nails.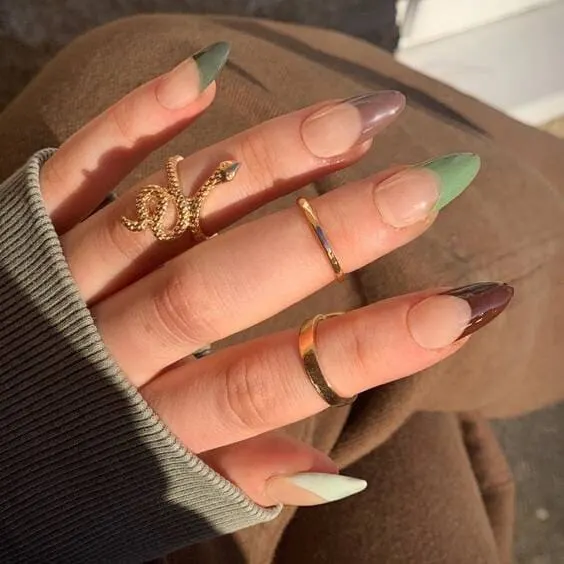 19. Be my boo french tip ghost nails.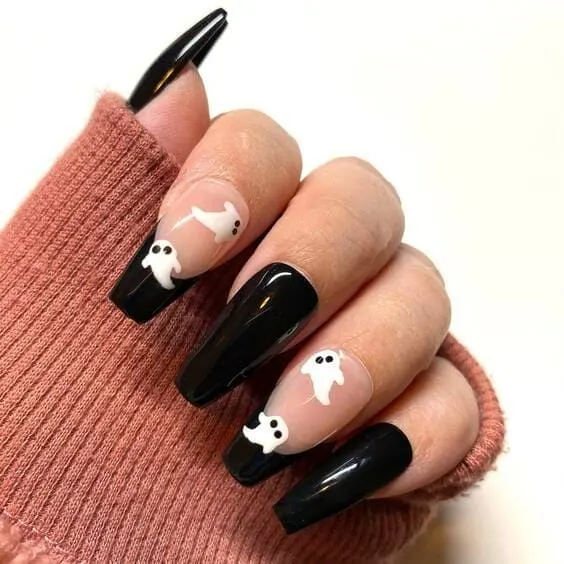 Elegant french tip coffin nails
20. Gold glitter minimal french nails.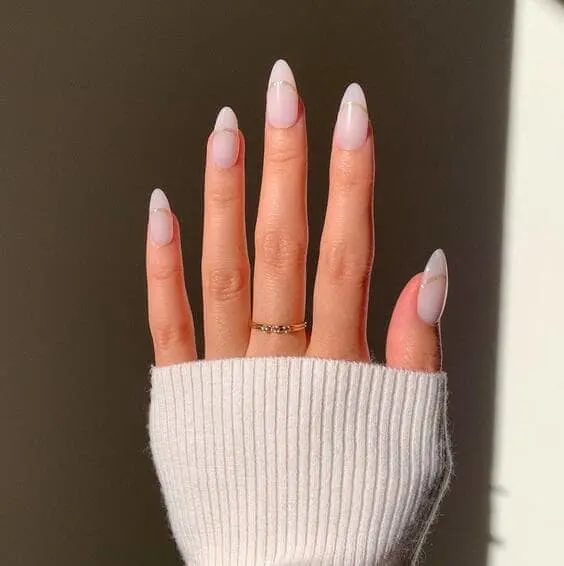 21. Brown ombré french tip nails.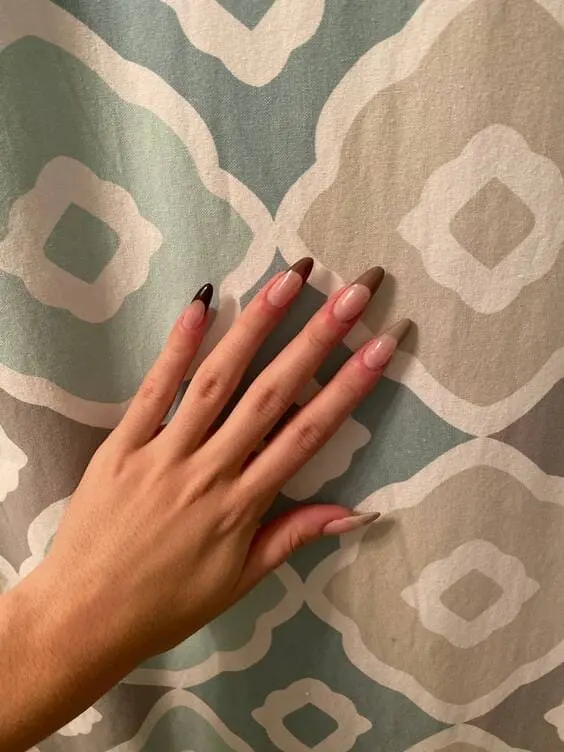 22. Brown tip nails – heart design nails.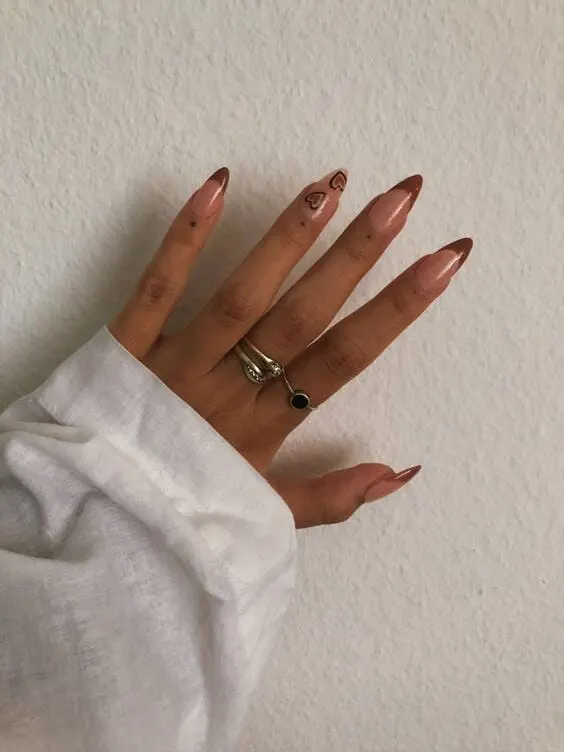 23. Shades of brown french tip nails.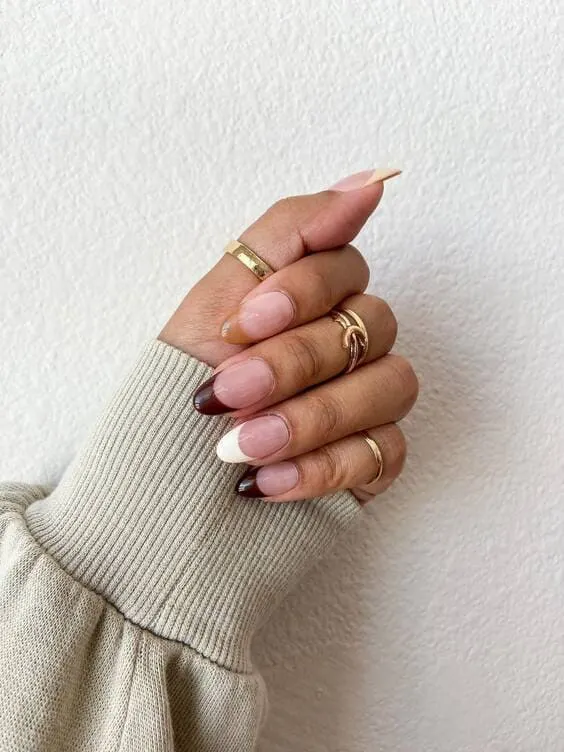 24. Red french tip nails.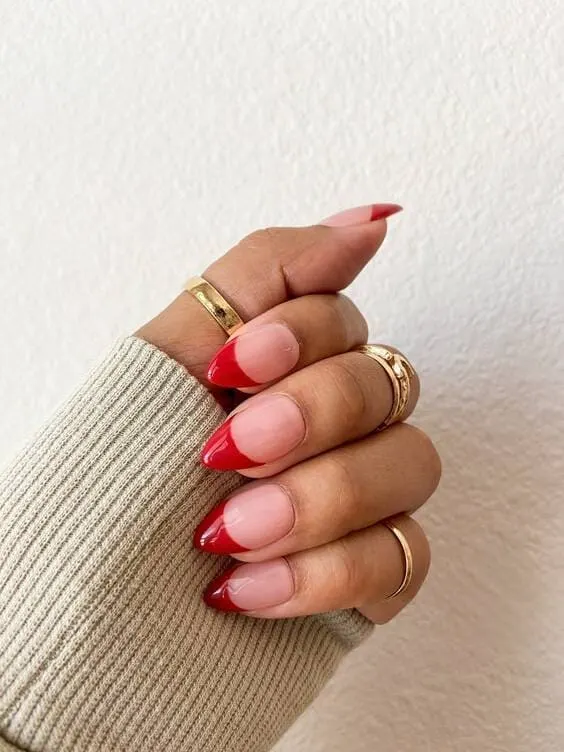 25. Blue abstract and french tip mismatch nails.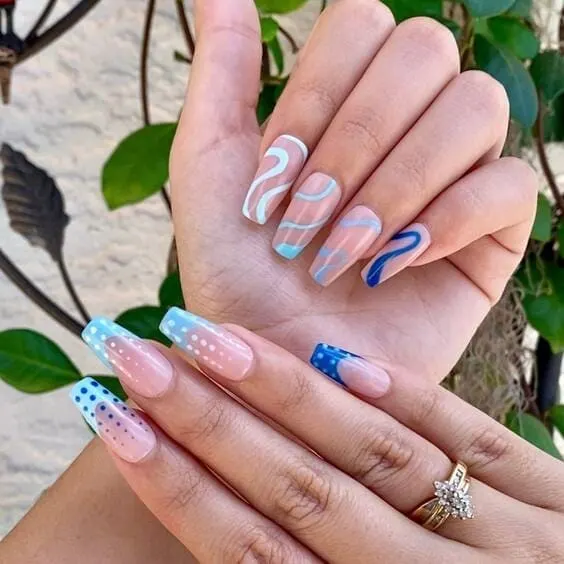 26. Gradient Green matte nails, Multicolour.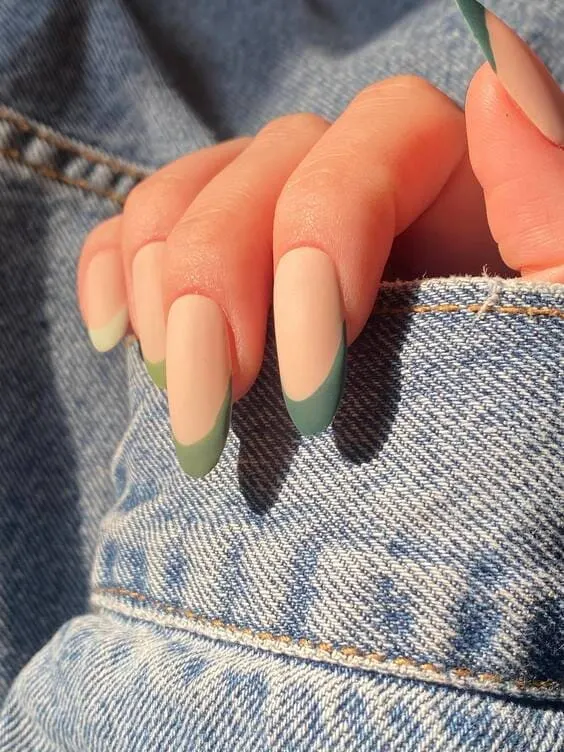 27. Pastel french tips.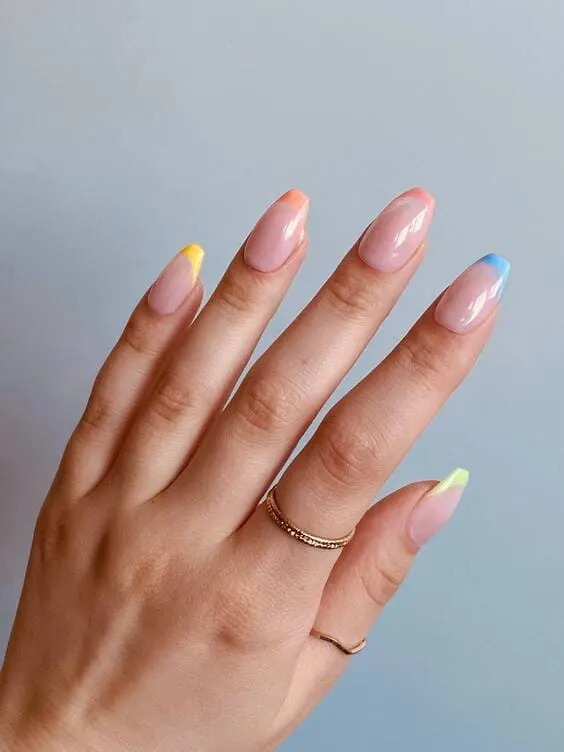 28. Green-rainbow french tip nails.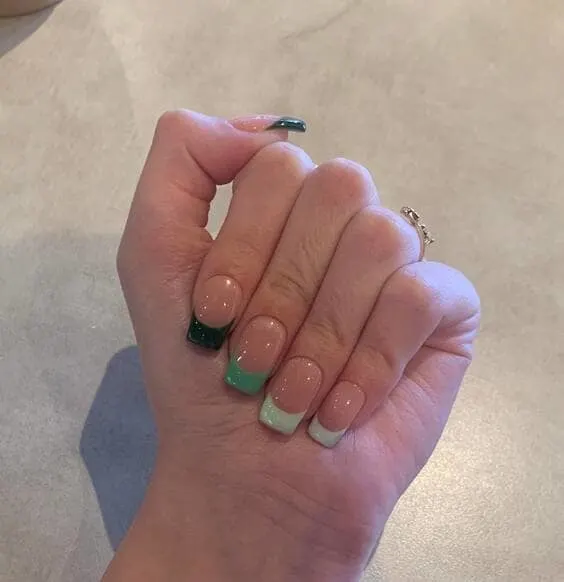 29. Pink flower french tip nails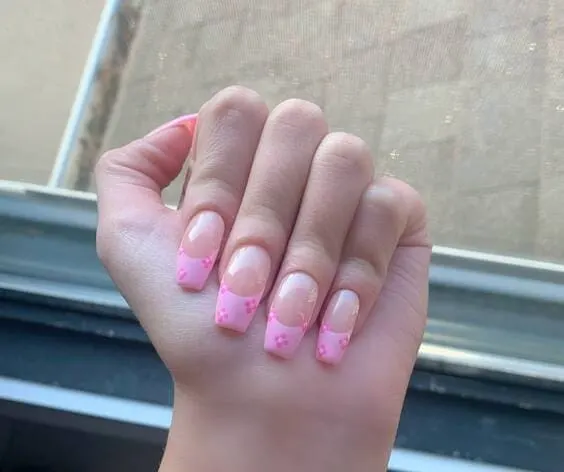 30. White french tip with colorful flowers.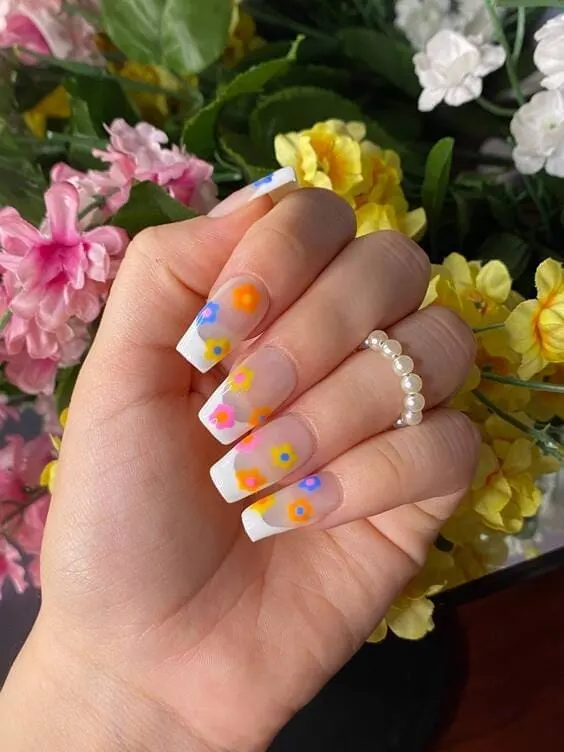 31. Moo milk french tip nails.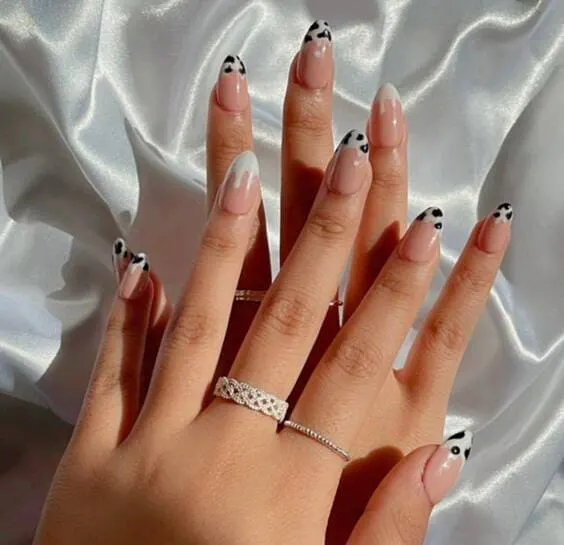 Best french tip acrylics
32. Black french tip with silver line tip acrylic.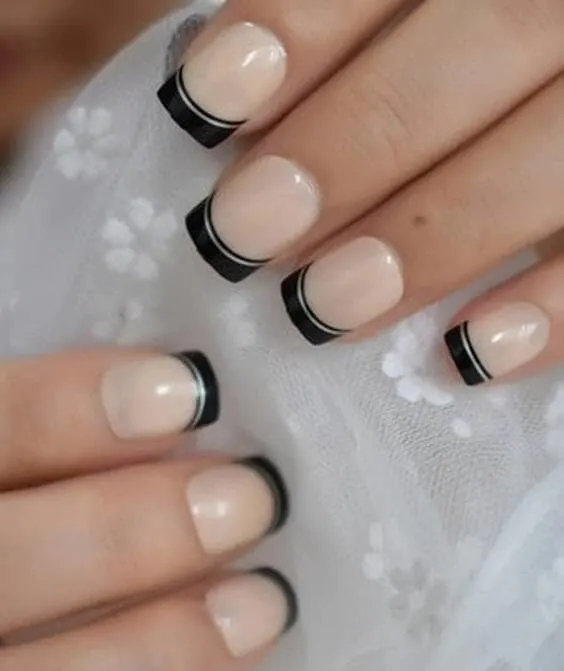 33. Blue & cream french tip acrylic short nails.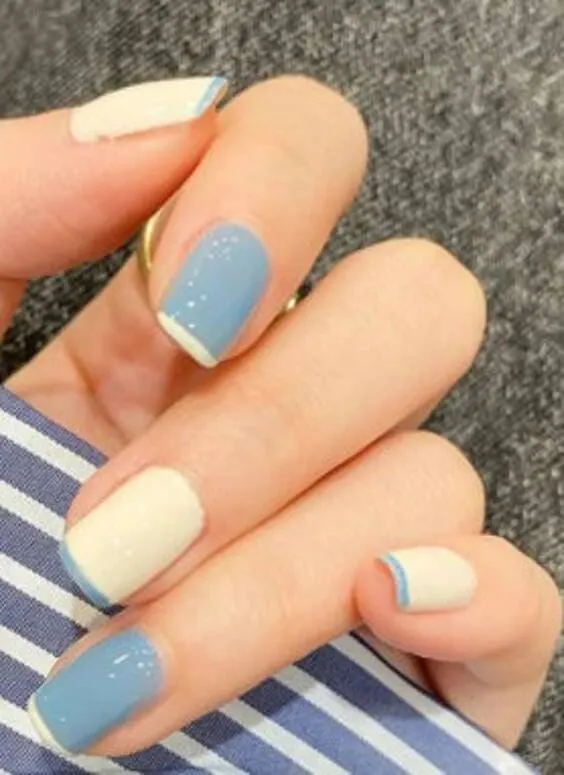 34. Green french tip acrylic press ons.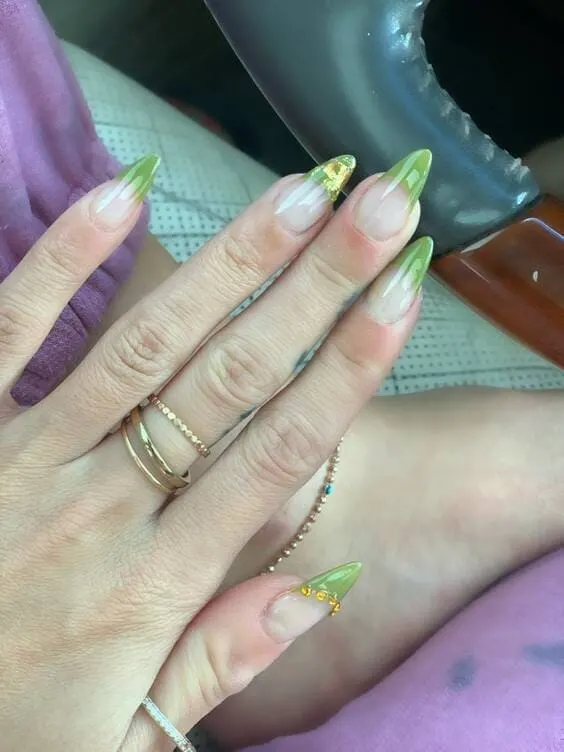 35. Double white french tip nails.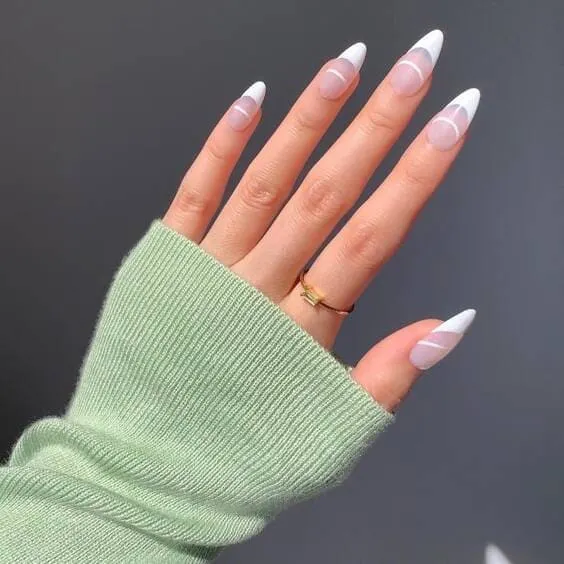 36. Black abstract french tip.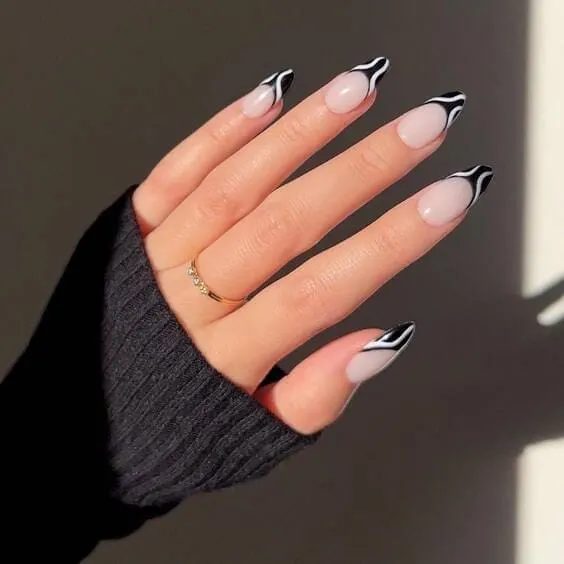 37. Negative space french tip outline nails.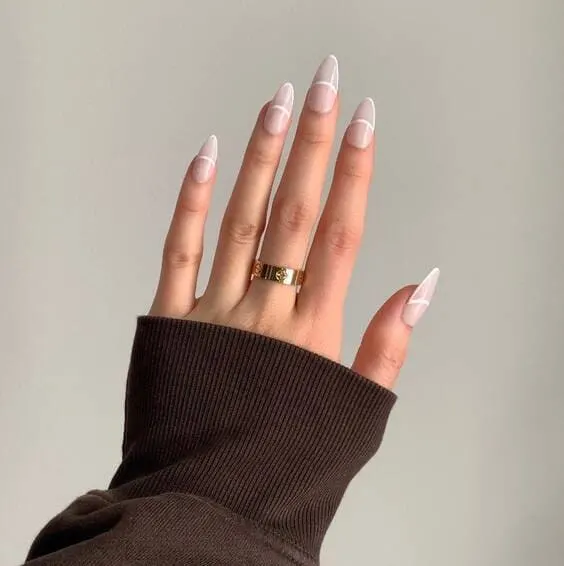 38. Glossy black french tip nails.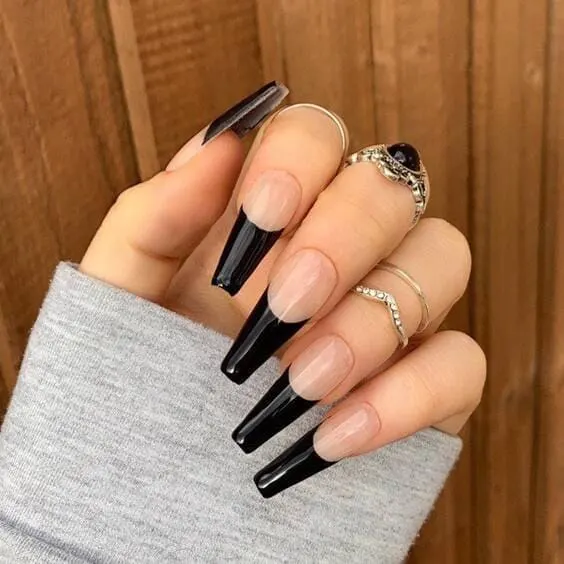 39. Nova checkered french tip nails with gold detailing.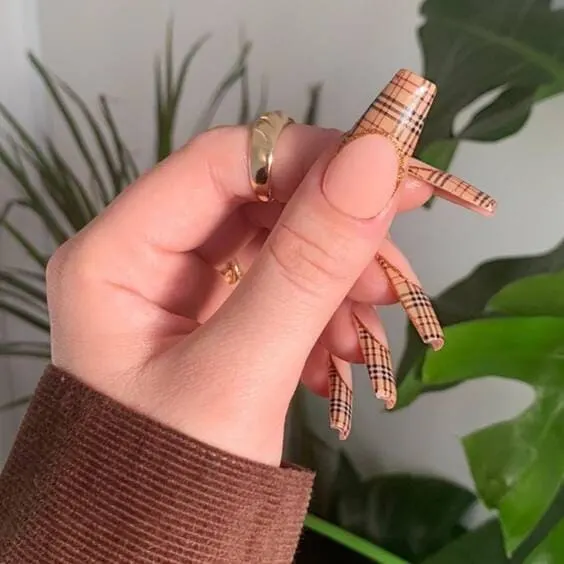 40. Houndstooth french tip nails with gold detailing.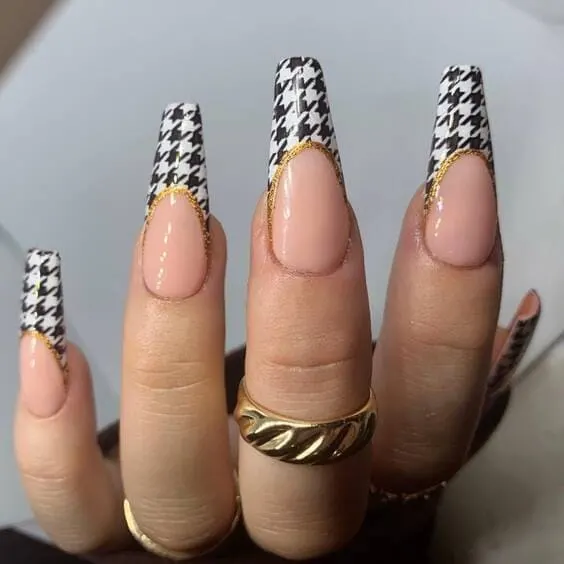 41. Black french tip nails with heart design.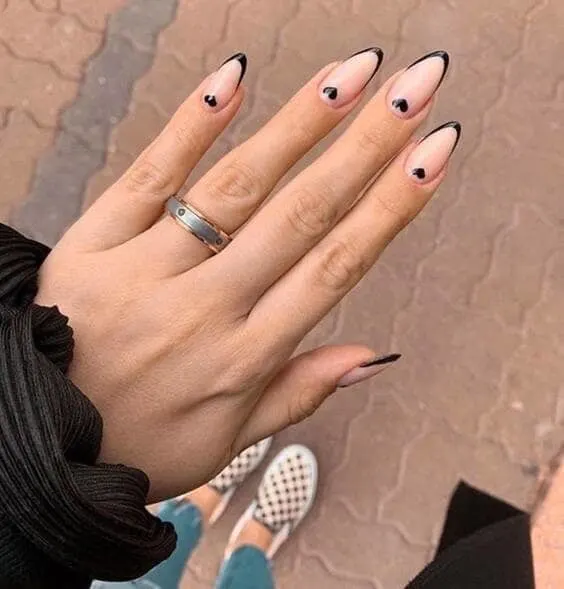 42. Colorful Summer Swirls with french tip.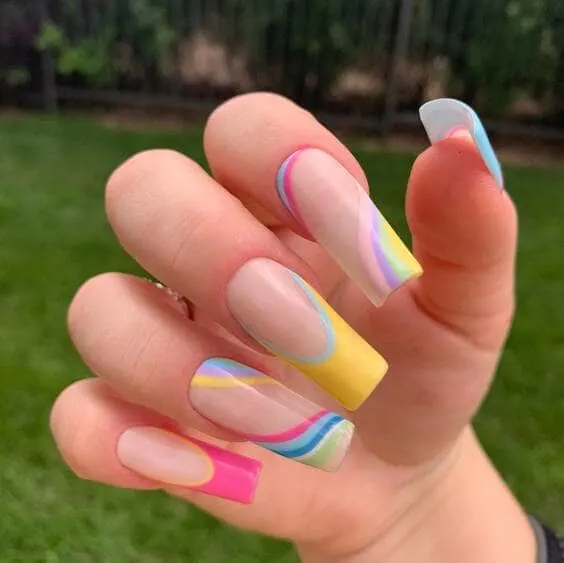 French nails with designs
43. Pearly white nails with pearls.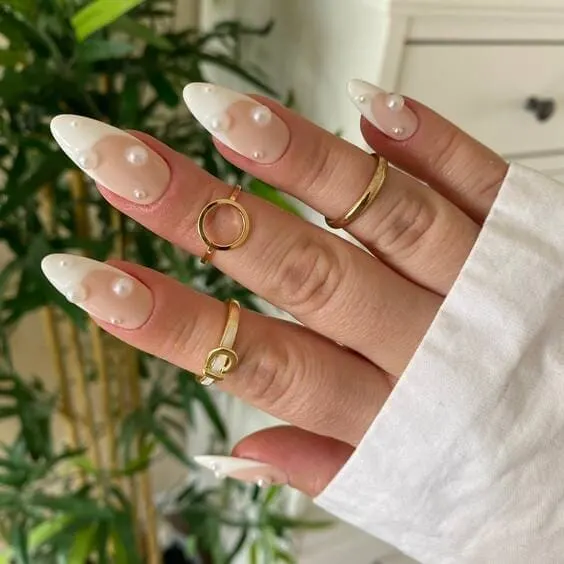 44. Orange & red stripe french acrylic oval tips.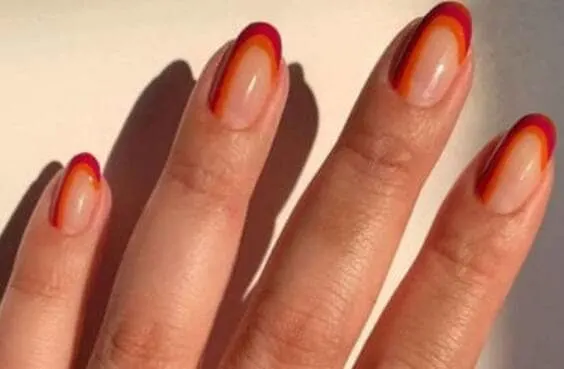 45. Colorful french tip long coffin nails.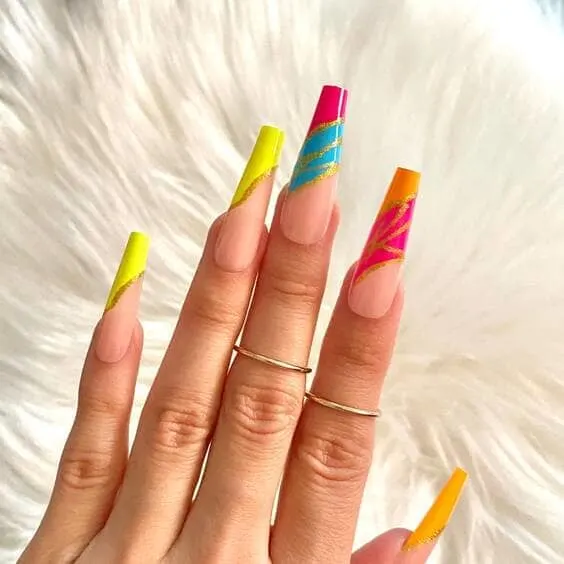 46. Checkered colorful nails.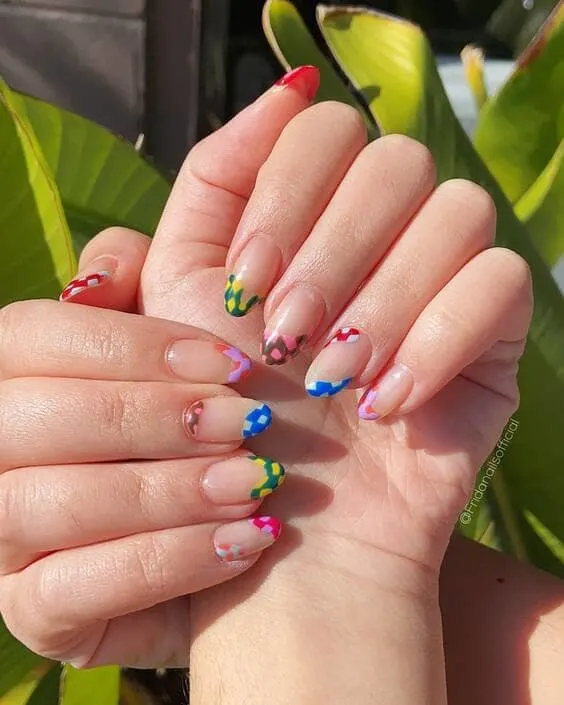 47. Smiley face design nails.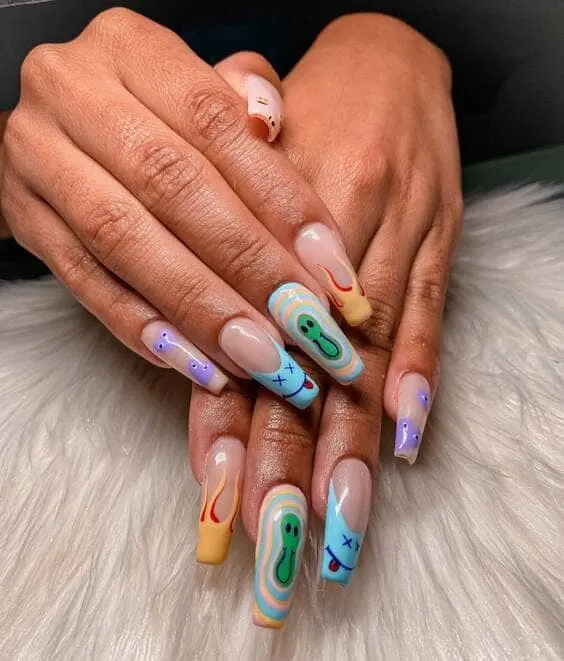 48. French tip mismatched yin and yang nails colorful.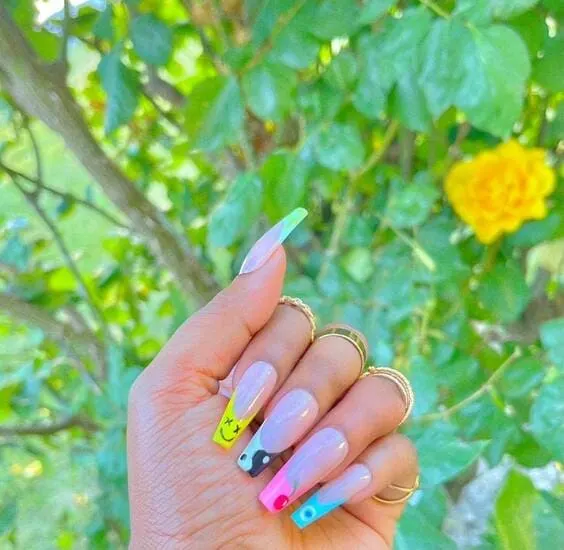 49. Colorful diagonal french tip nails.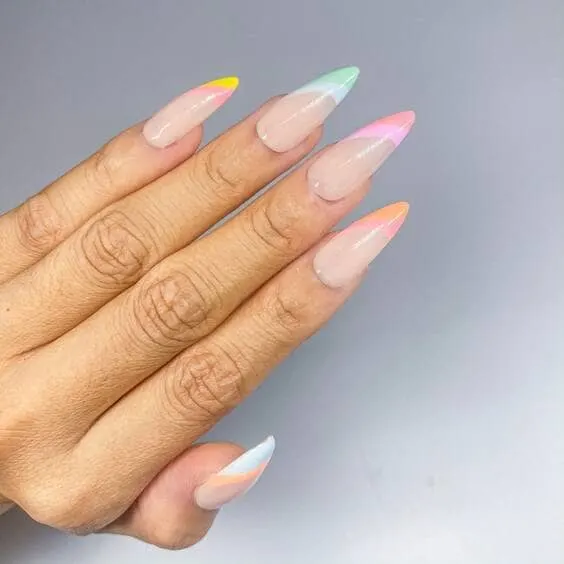 50. Heart-colored french nails.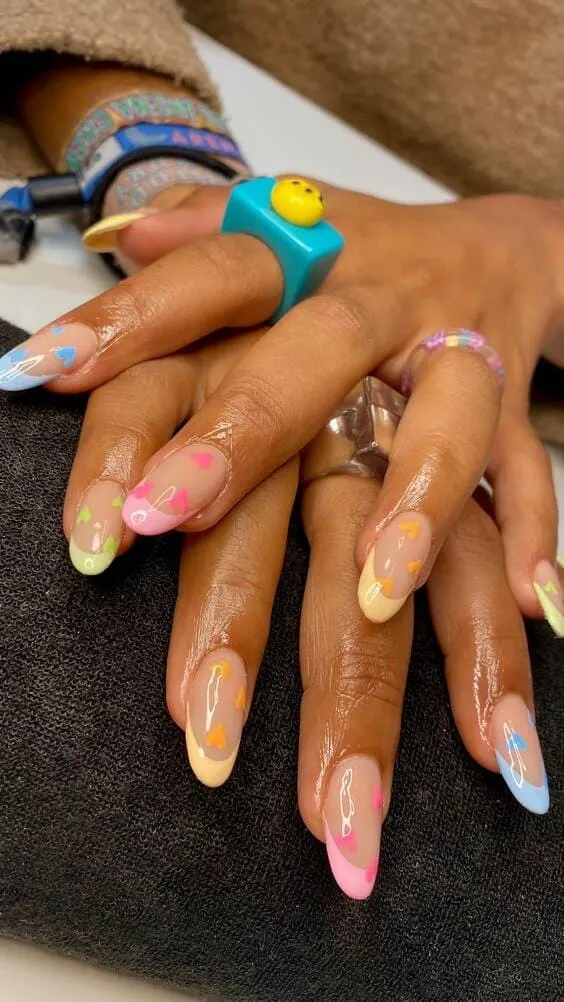 51. Yellow tip cherry nails.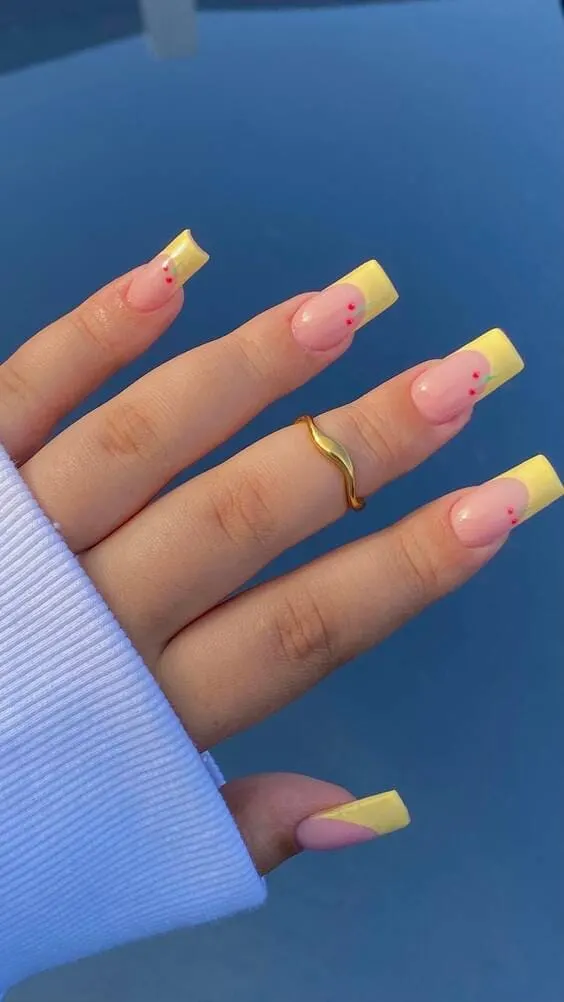 52. Swirly french tip nails.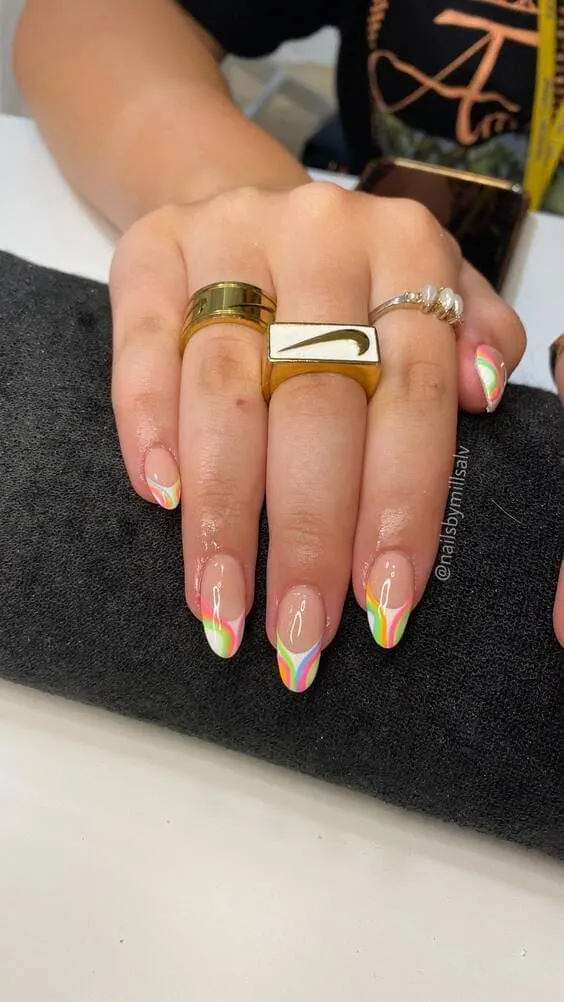 53. Green Ying and Yang Detailed nails.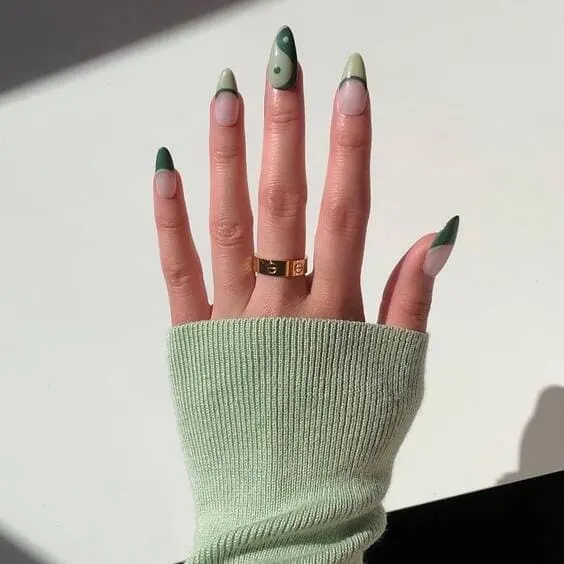 54. Hand painted Press On nails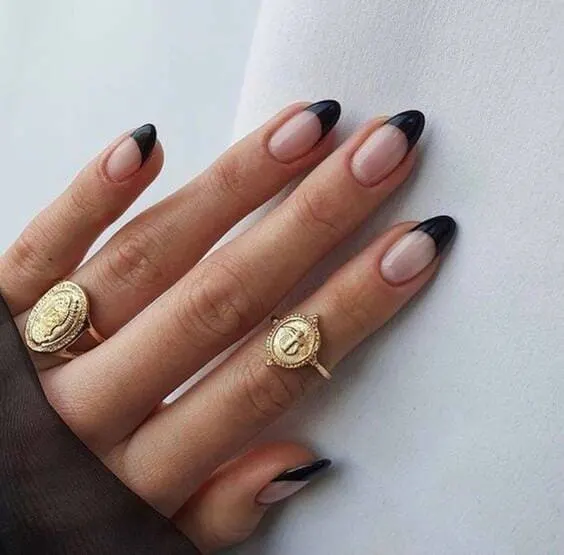 55. Matte brown french tip nails.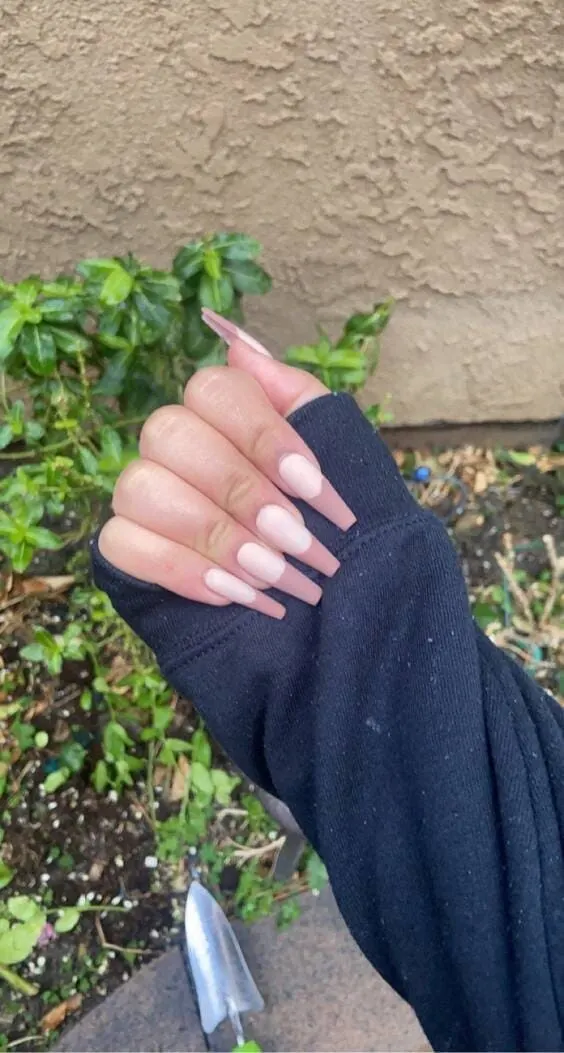 A light shade of brown nails for a french tip minimalistic look.
56. Nail decals french nail tip stencils.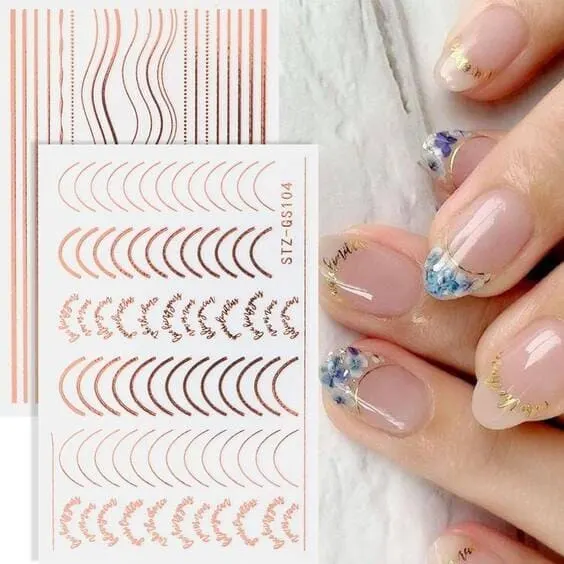 Grab these stencils if you would like to recreate any of the looks you've seen within this wide selection of french tip nail designs!
The French tip nail design is the tip of the nail painted in a complementary or opposite color to the base of the nail. It's widely popular to give the illusion of longer nails.
Depending on the look you choose, your nails can either be short or long. French tips often have a feminine or elegant feel due to how tapered the nails are, and french tip nails are aesthetically pleasing for most people.
How to take care of French tip nails?
Care Instructions:
Use a damp cloth to remove dirt and debris from your hands.
Apply Vaseline, olive oil, or hand oil to the outside base of the nails to keep them soft and strong.
To prolong the life of your nails, you should get them retouched or changed after three weeks of nail growth.
---
French tip nails Final Thoughts.
These French tip manicures can be done in a variety of styles, from traditional to modern.
You can stick to the traditional pink and white french manicure or incorporate colors with an arrangement of textures to the polish. If you find a style you absolutely love, bring the photos to your favorite nail salon to recreate any of them!
Whatever you decide to do, manicures are easy to do at home if you know the process.
For more help, check out how to do gel nails at home here.
Also, if you need some more french tip nail inspiration, do check out these 44 colored french tip nail designs next!
What did you think of these french tip nail designs?
Let me know what you think in the comments.
Thank you for reading!
French tip nails you'll love
Welcome to Everything Abode, your daily inspiration for every activity at home!
Our goal is to inspire you to live an elegant and chic lifestyle from the comfort of your home.
We'll help you express yourself through authentic style, aesthetic beauty, and stylish home decor.
Subscribe to Get the Tools That Make My Blog Successful!
When you join my newsletter, I'm going to send you insider advice and tools that I use to grow my blog! I only save the BEST for my email list so don't wait!