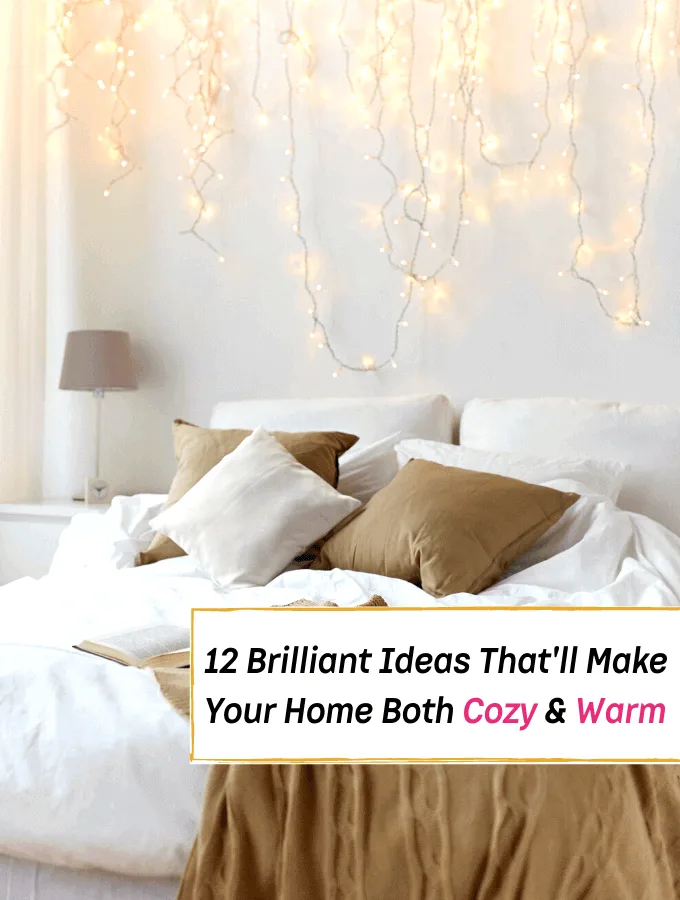 Are you looking for unique ideas to make your home extra warm and cozy?
If so, summer has probably made its way to the other side of the globe for you, and it really is about that time of year to gear up for the colder months that lie ahead.
Moreover, while space heaters and footy pajamas are great for beating the chill, they don't come close to replacing those perfect moments you've spent by the window sill, soaking up all that precious sunlight.
So let's talk about how to create a warm and cozy home just in time before winter arrives.
If you would like to create a warm and cozy home, there are loads of ways to dress your home up to restore the warmth and coziness that once was.
Check out these 12 brilliant ways to make your home extra warm and cozy!
Similar Topics:
12 Brilliant Ways That'll Make Your Home Both Cozy & Warm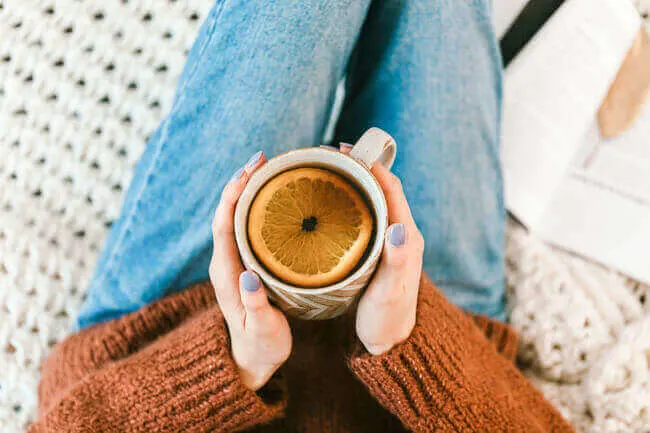 1. Bring Out the Rugs for that extra cozy softness.
Many designers claim that the most impressive rugs are like fine artwork for your floors, and, saying that, there should be some law against rugless rooms.
According to the cozy home decor experts, rugs top the list of must-haves for a cozy home, and layering them might even give you a few extra points on the comfort scale.
A nice rug can also become an effortless centerpiece and the perfect warm home decor addition, whether its purpose is to spice up a bare wooden floor or add a softer touch to the carpet beneath it.
And while faux fur has been all the rage lately, you can never slip up by going the luxurious shag route or by enriching your space with an everlasting, traditional wool rug.
For tips to help you redecorate your home with rugs, try this:
Vivid colors or curious patterns make for many subtle hues, adding depth and warmth to your home.
Planning to add a rug to a busy place like a hall or a foyer? Consider sisal or jute. These rugs are hardy and will last you so much longer.
Would you like to go bold in the hallway too? No problem. Since the furniture is minimal, you can use a multicolored geometric pattern, zigzag design, abstract motif, or some other exciting design that you find extra bold.
What about rooms already colorful, like a children's room? Instead, aim for rugs in neutral tones with added texture to bring harmony and offset all the toys' multiple colors.
Don't forget to layer your rugs with other rugs for eye-catching warmth, always using similar tones and textures.
2. Fire Up the Fireplace if you want the coziest home ever.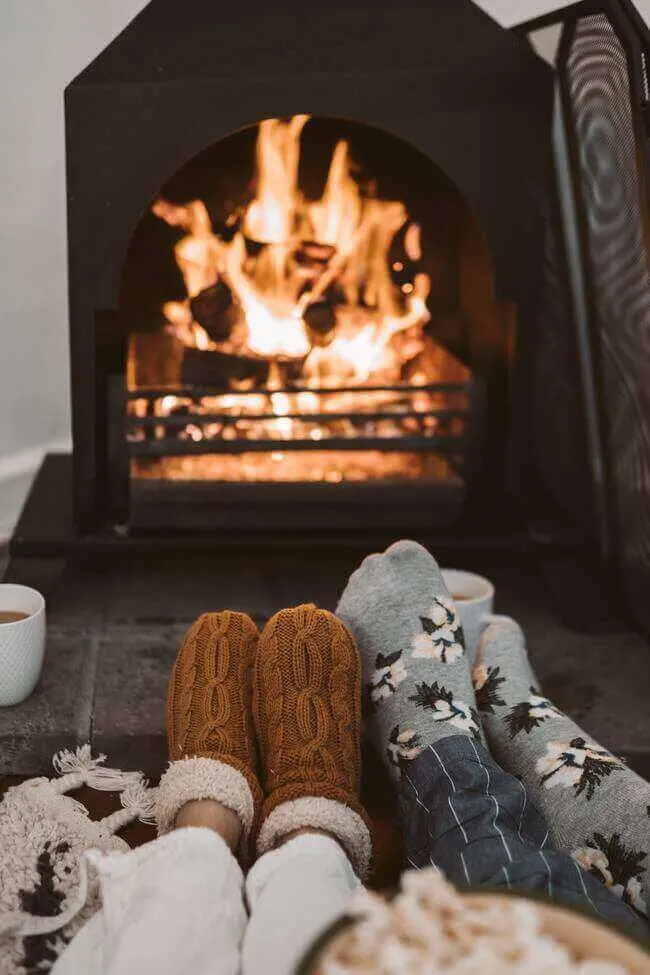 Lucky for you, those disgustingly tacky and cheaply made faux fireplaces that once flooded the market have since been upgraded.
You can now get your hands on one that seamlessly mimics a built-in unit with a realistic display of logs, glowing embers, and captivating flames.
Ranging from gas-powered to electric, some of these beauties can even draw enough heat to keep you away from the thermostat altogether!
Here is how to redecorate an existing or DIY fireplace:
An unused fireplace is ripe with opportunity! If you have an open fireplace, try to fill the area with rustic wood slices or driftwood to give the impression that it's ready to be warmed up.
If your space doesn't have a fireplace, invest in a freestanding electric stove and give it a home in your living room for that additional heat and warm English cottage home vibe.
In your local hardware store, you can also purchase an electric fireplace insert and build a mantle around it to save extra money.
Try covering an unused mantle with natural elements such as shiplap or faux brick.
Filling the base of a fireplace with white candles is another excellent way to bring a warm cozy farmhouse feeling to your space.
Consider adding a fireplace screen for that added pop.
Consider redecorating the wall behind the fireplace with warm, bold wallpaper to make it stand out as the eye-catching focal point.
3. Tone Down the Lighting to feel instantly warm and cozy.
Does your home feel like a corporate office? If so, your lighting is probably to blame. Take a break from using overhead lighting, and invest in a couple of modern floor lamps.
This clever approach will give you the power to adjust the lighting tones to your preference and upgrade your pad's feng shui.
But even more importantly, the time is long overdue for you to ditch those blindingly harsh, cool bulbs in favor of warmer tones that will give your eyes a break after a long day of adulting.
4. Pull Out the Paintbrush to instantly add a cozy vibe.

A cart full of warm home decor pieces won't be enough to distract from those dreadfully dull walls.
True enough, white walls are standard, but they aren't all that special, especially if comfort is the goal.
So if you want to add instant warmth to your home, dip your paintbrush into yellows, reds, oranges, beiges, greens, or another neutral shade, and watch how the vibe in your home shifts like magic.
For tips to help you redecorate with cozy paint colors, try this:
Try a rich cream for a lighter hue that's not too close to white but still adds warmth. It's still light, but it will add a warm cozy feel to your home when the lights are dimmed.
Peach walls are now trending, as they serve as the perfect backdrop for bolder dark furniture and complement wood flooring very well.
Behr's Amber Brew is a warm color to cover the walls of your entryway for a fun and happy way to greet your guests.
Moody teal is all the rage these days for that warm cottage home-inspired look.
Rustic greens paired with dark natural woods will always win the warmth contest.
While gray tones can come off cool and dreary, the right shade of gray can add instant warmth when done right.
Muted taupes will add cozy to any room of your home.
And you can never go wrong with rich reds and elegant shades of yellows to bring that extra warmth out in a fun, unique way.
5. Add a Ton of Texture for that extra cozy feeling.
Image Source // Free People Faux Fur Blanket
While there is no textbook definition to describe what an uninviting home looks and feels like, we can all agree that it has something to do with bare surfaces.
To successfully tackle the cozy home decor mission, you have got to go crazy with the textures. Boost the aesthetics of your couch with comfy throw blankets. Grace your dining room with chair leg warmers if you really want to go wild.
Image Source // Free People Tapestry Blanket
Moreover, always say yes to patterns and fringes. You can even replace your out-of-season paintings with a stylish, uniquely woven tapestry for an even greater cozier effect.
6. Don't Forget the Smell Goods.
Image Source // Food52
Coming home to the sweet smell of pumpkin spice is enough to offset the insufferable weather that awaits. One of the most favorable things about winter and fall is that they bring forth the most amazing seasonal scents.
Whether you are a fan of candles, incense, essential oil rollers, or room sprays, don't snooze on the chance to load up on your favorite limited edition smell goods.
7. Stock Up on loads of Candles and don't forget to use them.

Whenever you are in doubt or are just in need of a little emotional support, or if you are eager to add hygge to your vocabulary with lots of candles. Even on their own, candles are enough to mellow out the vibe and make up for anything that a room is lacking.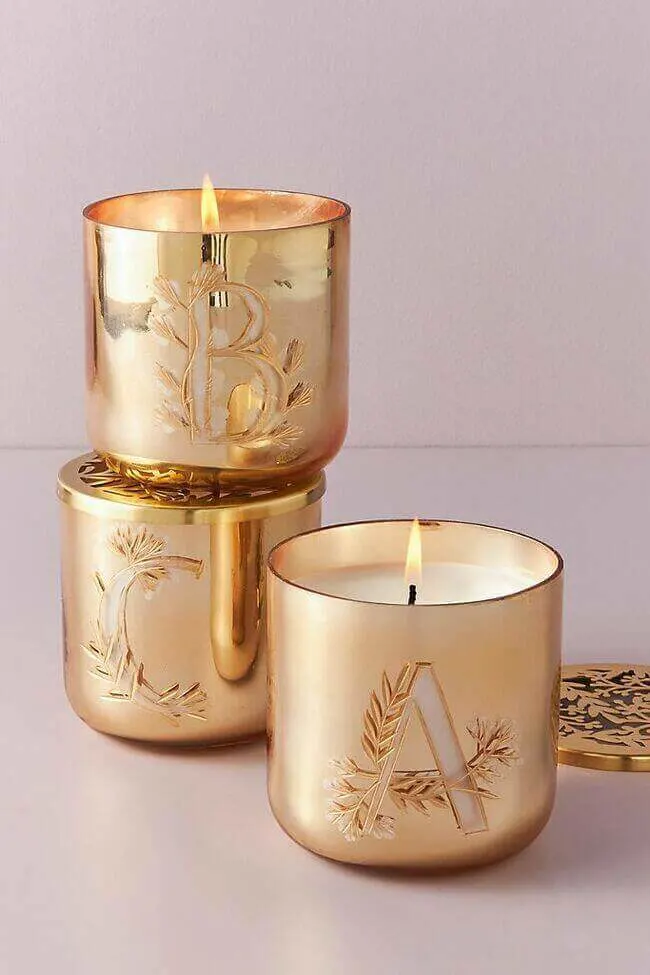 For both decoration or relaxation purposes, place them throughout your home in the most visible areas to add a hygge twist. And if you have little ones roaming around or just don't trust yourself enough to not burn your house down, grab ahold of some battery-operated flameless candles instead.
8. Don't Forget the Greenery to add extra life to your space.

With all of our plant friends dying outside, you definitely need a bit of greenery to liven the spirit of your home.
Not only are there plenty of adorable indoor plants that can give your sanctuary a more homely aura, but you can even choose faux ones that require all of no maintenance, especially if you are known to have trouble keeping them alive.
For tips to help you redecorate with plants, try this:
You can use a hook by your front door in your entry to add a hanging planter, as a nice welcoming touch.
You can create a plant corner by filling that area with clusters of potted greenery with lots of plants or even living trees.
Take it one step further and place smaller plant clusters on floating shelves throughout the home.
If you live in a dark apartment or have no time to take care of a living thing, it is OK to decorate with fake plants if you use artificial greenery that looks really genuine.
A gorgeous way to decorate your living room is to place a large floor plant beside the sofa.
Your bedroom can also be a great oasis for healthy immune-building plants that'll both help serve your health while still bringing a sense of warmth to your home.
9. Throw in Some Pillows & think about texture and warm colors when investing in them.
Image Source // Anthropologie
You can never have enough pillows. Pillows are the best snuggle buddies and can add that finishing touch to just about any surface. Also, if you are expecting guests over, you can place a few oversized ones on the floor to give your friends and family something super snuggly to relax on.
10. Do a simple Curtain Swap with blackout thermal insulated drapes.
Image Source // Westelm
Those thin summer curtains are adorable, but they aren't enough to ward off that monstrous chill that surrounds your window sills. Do yourself a favor and get your hands on a set of thermal insulated drapes in a warm-toned style that will grace your home while still allowing in a bit of much-needed natural lighting.
11. Put a Few Books on Display or create your very own cozy reading nook.

For no known reason, the mere sight of books is enough to switch the relaxation meter on blast. Even if you don't have a bookcase, mindfully placing books throughout your living room will do the trick.
And if you are a reader or like to give off that illusion, invest in a reading nook. Though there are plenty of impressive designs to choose from, surprisingly, they actually aren't all that hard to tackle as a DIY project.
12. Always Incorporate Some Natural Elements as the finishing touch.
Image Source // Anthropologie
That last element of warmth that you are looking for can be found outdoors. Items made of bricks, wood, cane, and just about anything of an earthy nature can give your home a bit of a cozy, cabin-like feel.
---
Though the beautiful remnants of summer have begun to peel away, there are still plenty of ways to crank up the heat without adding digits to your electricity bill.
These home decor tips will give you the emotional bliss and comfort you need to stay both stylish and cozy over the next couple of seasons!
See also: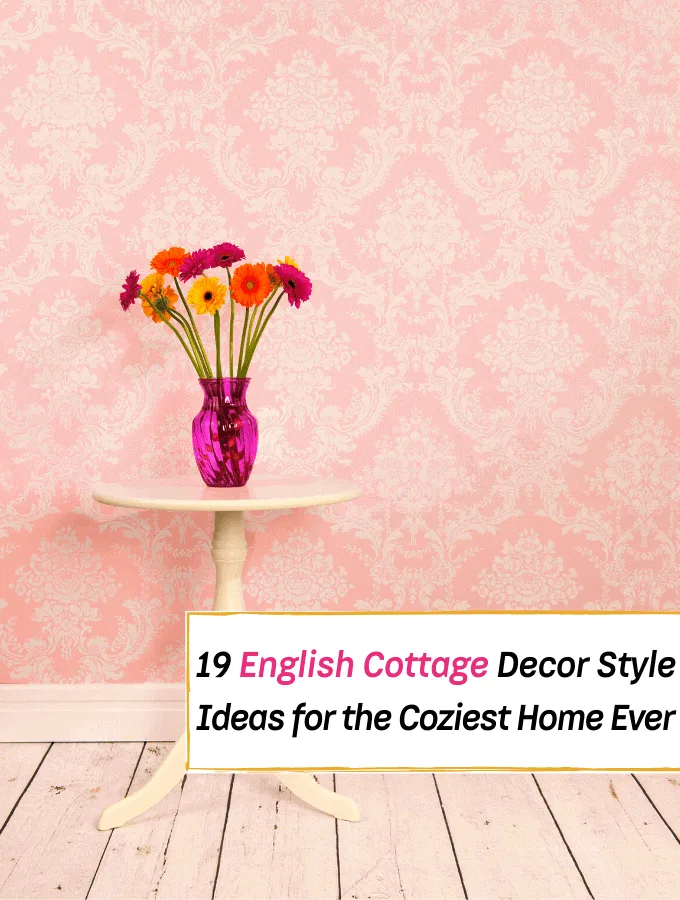 Check out, How To Decorate Your Home Like A True Cozy English Cottage, next!
Welcome to Everything Abode, your daily inspiration for every activity at home!
Our goal is to inspire you to live an elegant and chic lifestyle from the comfort of your home.
We'll help you express yourself through authentic style, aesthetic beauty, and stylish home decor.
Subscribe to Get the Tools That Make My Blog Successful!
When you join my newsletter, I'm going to send you insider advice and tools that I use to grow my blog! I only save the BEST for my email list so don't wait!