You have to do this 30-day happiness challenge for a full month! These helpful happiness habits will bring you so much joy in the next 30 days!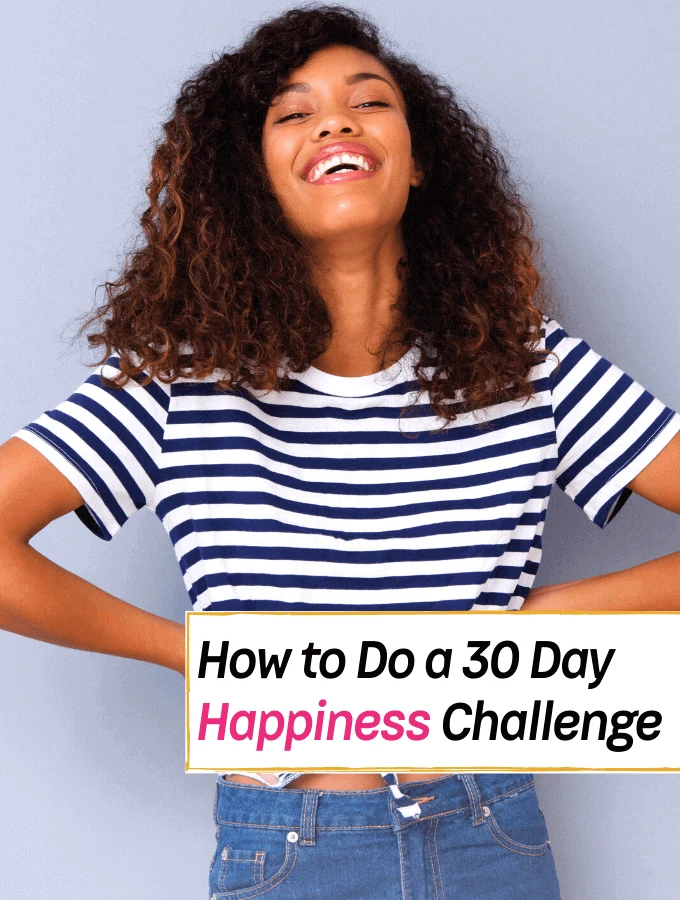 30 Days. One month. Can you imagine completely transforming your life in just 30 short days?
Well, the 30 day happiness challenge has been created and designed to do just that. It is life-changing!
Let's make the commitment; right here, right now, to dedicate the next month to improving your mental health and taking the 30 day happiness challenge this year!
Almost everyone can use a boost when it comes to feeling happier right now, and there is no doubt that taking these vital happiness steps will have lasting, long-term effects.
Not only that, committing to the happiness challenge for 30 incredible days will also help you to alleviate stress, boost your self-confidence, and become more grateful.
As a bonus, you'll also be smiling a whole lot more once you finish the happiness challenge!
So if you would like to achieve more happiness in your life within the next thirty days?
Let's dive in and see what this 30 day happiness challenge consists of!
Similar topics:
7 Powerful Self Care Ideas to Treat Burnout
9 Things You Should Always Do Before Bed
8 Best Productivity Tips for Working from Home
---
Important note!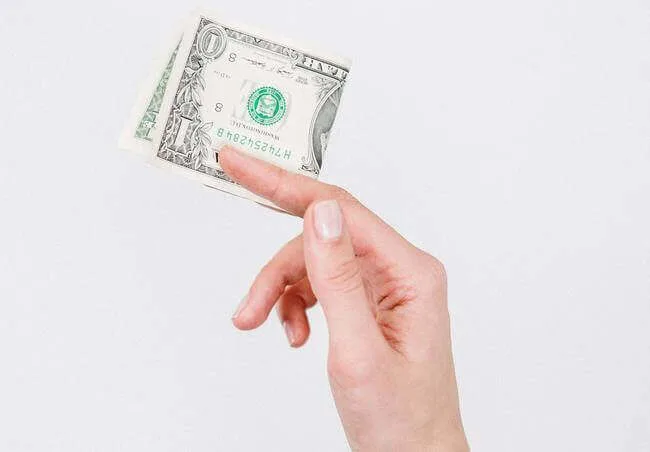 If you would like to make money from home, then you need to take my blogging guide. You will learn everything you need to know to create your own self-hosted blog and have the potential to make lots of money yourself!
---
The 30 Day Happiness Challenge for Your Mental Health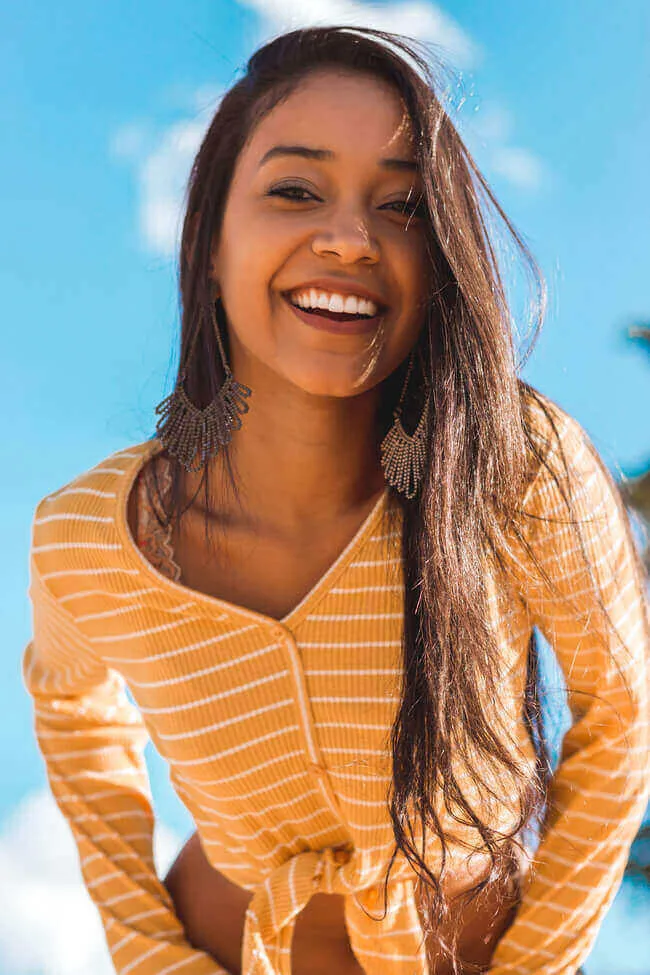 For the next 30 days, you will be asked to:
Approach the challenge with an open mind and open heart
Commit to the full 30 days
Maintain your happiness journal (more information on journaling is below)
Find your tribe
Be kind to yourself
Congratulate yourself for bringing your own mental health awareness to the forefront of your priorities.
It can be difficult to carve out time to take care of yourself and your own happiness, so if you are even considering taking on this happiness challenge, you have achieved a level of awareness that will help you get started on your journey to feeling better.
Each day of the 30 Day Challenge will offer an opportunity to help you achieve more happiness in your life. Some days may seem more challenging than others, and that is perfectly okay. Some days' assignments may seem silly or frivolous, and that is also perfectly okay.
This happiness challenge has been designed to both challenge and support you as you work towards feeling happier.
There will be times that participants will be asked to work on a personal project and others that require reaching out to those around us.
There may be moments that are uncomfortable, but it is in those uncomfortable spaces that you may find the most growth. Trust the process and let's get started taking these pivotal steps to happiness!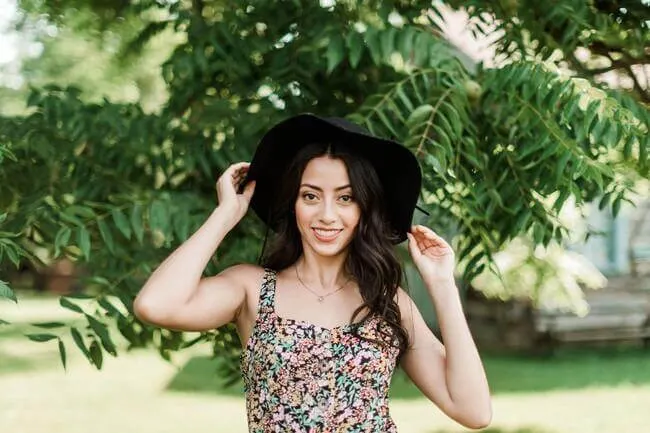 Day 1: Set Yourself Up For Greatness.
To embark on this happiness challenge, begin by lighting a candle and sitting down to reflect on what it is that you hope to gain over the next 30 days. Take some time to truly think about your commitment. Share with family and friends and ask that they support you as you make time for yourself, to care for your own wellbeing.
Day 2: Write it Down.
Starting today, write down at least one thing that you are grateful for. Maintaining a happiness journal is the key to starting out. You will want to start writing down all the things that bring you the most joy, each day, up until day 30.
SEE ALSO: Personal Growth And Development: 16 Ways To Grow!
Day 3: Random Act of Kindness.
Helping others is a sure-fire way to help yourself feel happier. Compliment your cashier at the grocery store, pay for someone's coffee in the drive-thru line, volunteer at your local animal shelter.
Day 4: Eat the Rainbow.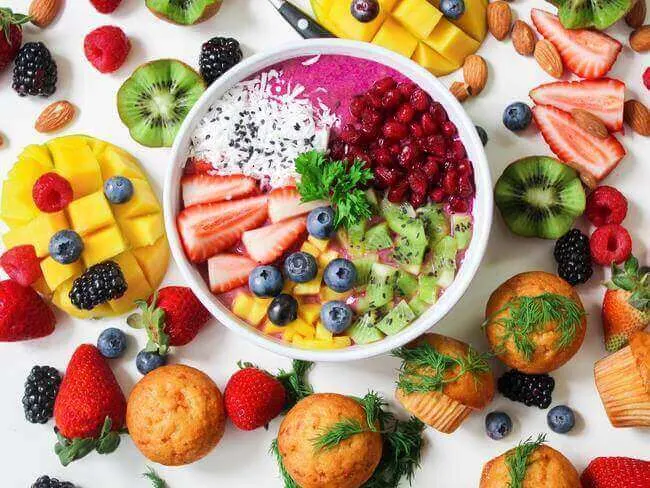 Filling up on fruits and veggies will help you feel better, physically, and mentally. So, try to incorporate a few new foods that you are not used too, and see how you feel afterward. You can also read all about these happy foods that actually have the power to increase your happiness! It's worth checking out.
Day 5: Future Goals.
Take some time and journal what you hope to gain from this challenge and ponder some future goals. Perhaps create a vision board to help see those goals more clearly.
Day 6: Find Your Tribe.
Surround yourself with other happiness-minded folks. Distance yourself from those who make you feel negative. Toxic people will drain you of your internal happiness so if you need some helpful suggestions? Try reading about how to handle the toxic people that are in your life, you can live a more happy and fulfilled life.
SEE ALSO: 105 Romantic & Sweet Love Messages For Him
Day 7: Stretch.
Start your day with a big stretch before even getting out of bed. Remind yourself throughout the day to do a few simple stretches to invigorate and wake up your body.
Day 8: Shhhh….it's Quiet Time.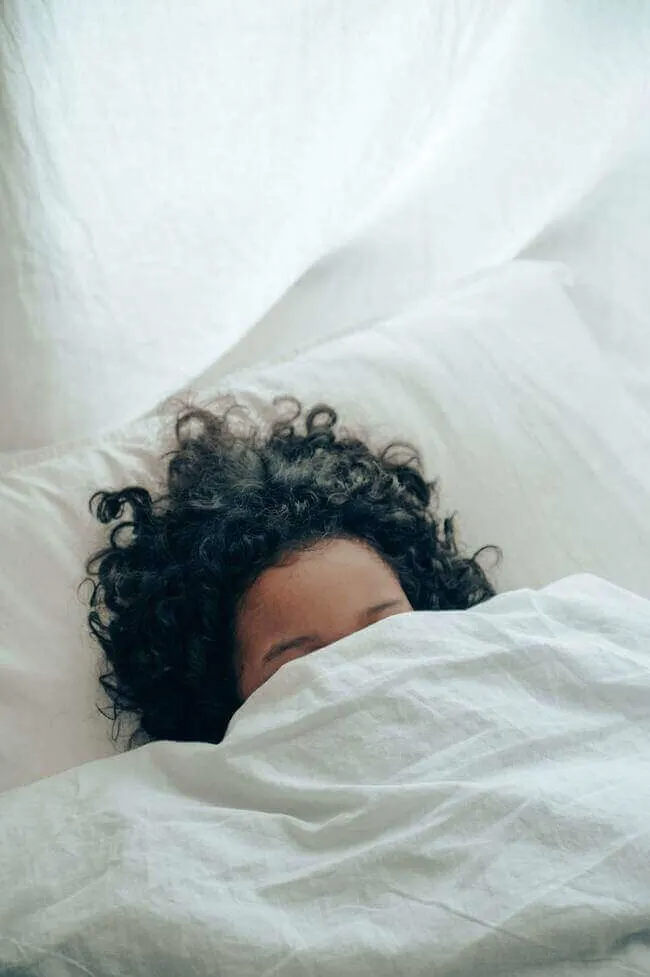 Take 5 minutes today to sit in silence. Allow yourself this time to listen to yourself as you deeply breathe and relax your mind.
Day 9: Spa Day.
Take a bubble bath, soak your feet, or paint your nails. Find a way to pamper yourself today! If you would like a few helpful ways to turn your home into a spa? Check out these spa home tips here for more inspiration.
Day 10: Virtual Travel.
Hop online and look at photos and videos of your dream vacation destination. Instead of feeling sad that you're not there, focus on the beauty of the location and daydream of one day visiting.
Day 11: Take advantage of technology and Tools today.
Try one of these apps to help you with your happiness journey. There are so many apps that can encourage your mental health and happiness. Take advantage of them today.
SEE ALSO: 11 Exciting New Year Goals You Need To Develop Now
Day 12: Wash Your Worries Away.
As you shower today, imagine any stresses or worries simply washing away and pouring down the drain.
Day 13: Take a Deep Breath.
Conscious breathing is a great mental health tool. Deeply inhale for a count of 4, hold the breath for a count of 2 and exhale for a count of 4. Simply focusing on your breathing will really allow you to care for yourself and bring in more self-awareness.
Day 14: Get Crafty.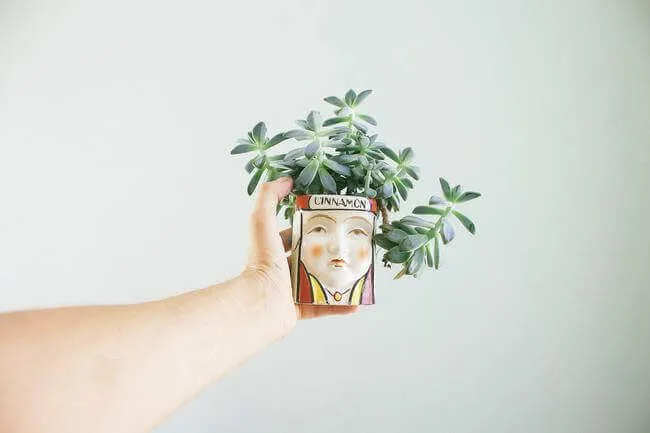 Pick up your kids' coloring book, get out the old scrapbook supplies, do a little sewing… anything to get those crazy juices flowing. If you need a few helpful ideas, check out these cool things to make here!
Day 15: Make a Budget.
If finances cause stress, take control, and make a budget today! Check out these grocery budget tips to save money on food every month or check out how to start meal planning on a budget here for some amazing financial resources.
Day 16: Social Media Break.
Social media can be draining and cause mental anguish. Take a break today. Even if you can't unplug for the whole day, make a conscious effort to spend at least a few hours free of Facebook and Instagram.
Day 17: Aromatherapy.
Citrus smells are uplifting and help us to feel happier. Simmer a cut orange in hot water on the stove, light a refreshing candle, or take a whiff of essential oils to instantly boost your mood. Aromatherapy is a form of therapy and it actually works and can really lift up your mood!
SEE ALSO: 33 Cozy Chunky Knit Blankets to Snuggle Up In
Day 18: Daily Reminders.
Print out happiness quotes and pictures (or write them on post-it notes) and tape them up on your bathroom mirror. Don't forget to smile every time that you see them.
Day 19: Clean Out the Old.
Clearing out the physical clutter will help clean out the mental clutter as well. Tackle a small area to start and take what you don't need directly to your local thrift store or donation center.
Day 20: Crank Up Some Tunes.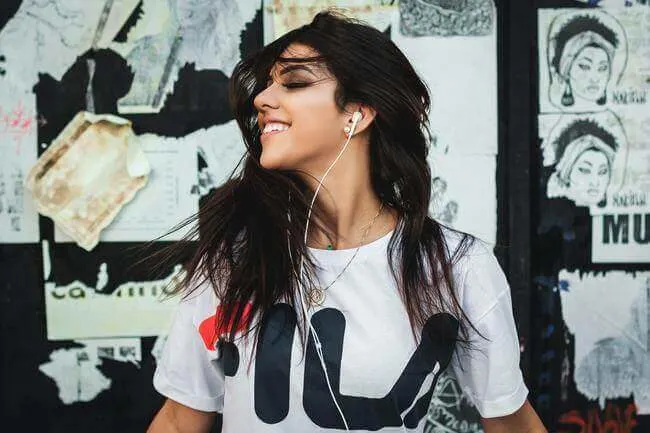 Listen to music that makes you happy. Show tunes and karaoke sing-alongs are great happiness boosters!
Day 21: Get On Your Mat.
Yoga is incredibly effective at transforming your mental health. Yoga With Adriene offers free yoga on YouTube for yogis at all levels.
Day 22: Open a Book.
Reading can transport us to somewhere new and uplifting. Head to the library or download an audiobook that is positive and inspiring. Check out this list of happiness-themed books.
SEE ALSO: 80 Deep Aesthetic Quotes To Stay Inspired
Day 23: Get Tapping (Emotional Freedom Technique).
Check out EFT as an effective way to feel happier! Eft has a huge role in the personal development industry and that's because there are so many testimonials of its effectiveness to bring more inner peace and joy.
Day 24: Smile.
It may sound simple, but simply making the effort to smile more will directly affect your mood. Remind yourself to lift the edges of your mouth throughout the day.
Day 25: Lace-Up Those Sneakers.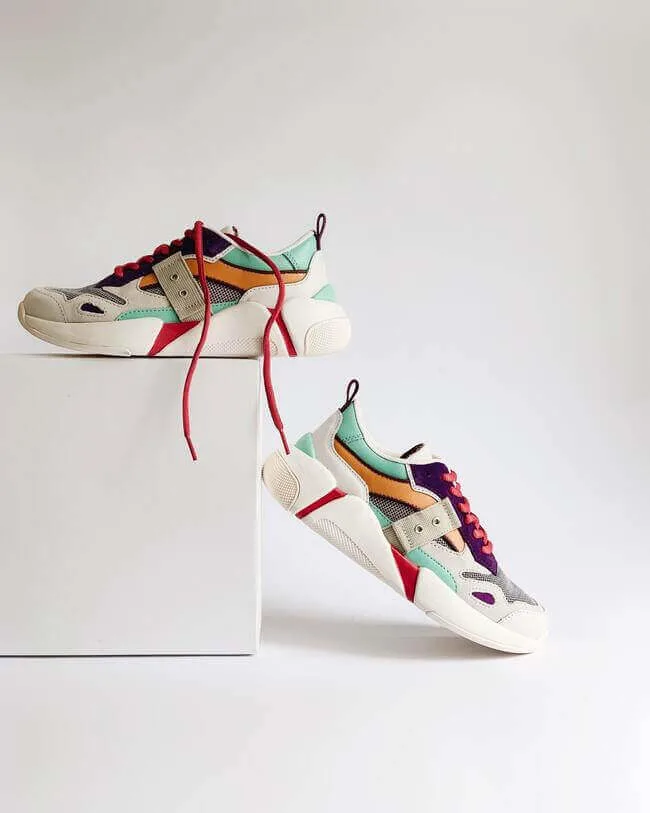 It's long been proven that any kind of physical movement provides a chemical boost to the happiness receptors in the brain.
Luckily, any kind of physical exercise or activity can help us to feel happier!
There's no need to train for a marathon (unless that makes you happy!) when going for a leisurely stroll can do just as much good for your mental health.
Day 26: Drink More Water.
Today, aim to drink 6 tall glasses of water (or more!) Stay hydrated and check in to see how you feel at the end of the day!
SEE ALSO: 20 Doc Marten Dupes For More Boot For Your Buck
Day 27: Surround Yourself with Happiness Engineers.
Follow the pros who have made mental health awareness their mission. Check out Brene Brown, Glennon Doyle, and people in your own life who are uplifting. Research is the key to living a healthy and happy life!
Day 28: Face a Fear.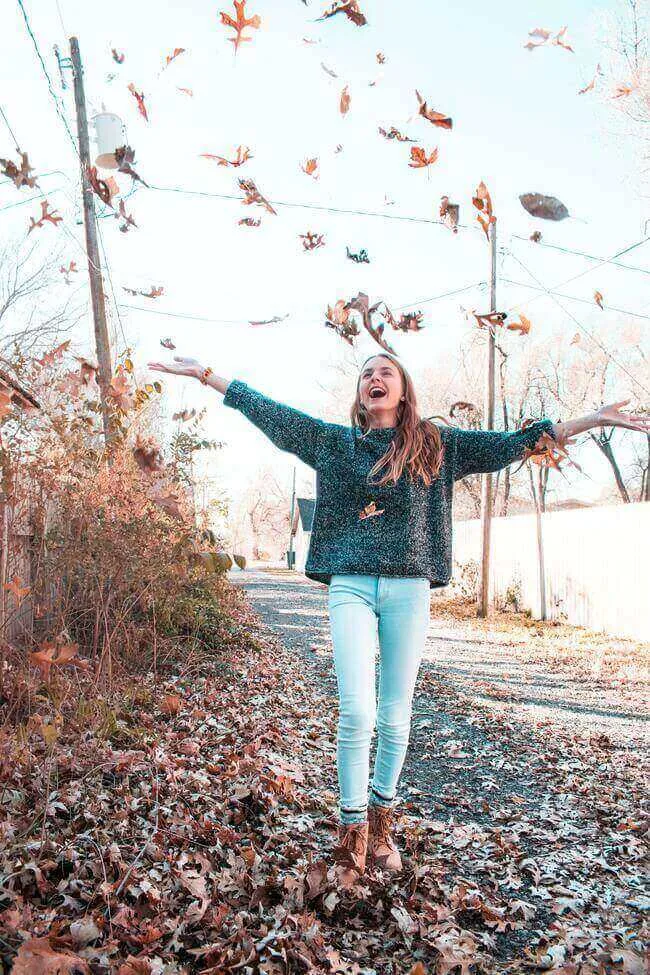 Take a deep breath and commit to facing a fear today. Do you have a phone call that you've been putting off? Nervous about walking into that new yoga studio? Remind yourself that taking this step will only help you on your path to happiness.
Day 29: Get Organized.
Choose a small spot in your home, car, or office to tackle today. Start small so it's not overwhelming and apply the KonMari method to that spot for today.
Day 30: Create Your Own Personal Positive Affirmation.
On your last day of the challenge, create a short and to-the-point positive affirmation that you will carry with you as the challenge ends. Perhaps "I choose to be happy."
Congratulations!
You have completed the full 30 Day Challenge! The commitment and dedication that you have shown are to be celebrated. By taking these steps for happiness you have taken back control of your own mental health and happiness.
Going forward into the rest of your year, you will be more prepared for whatever it is that life may throw at you.
---
The Challenge will always be there for you. You can choose to revisit these steps and assignments at any time. Feel free to do the Challenge again; either for another full month or even just a day at a time.
Share with your friends and let's all work together to make this world a happier, kinder place!
See Also: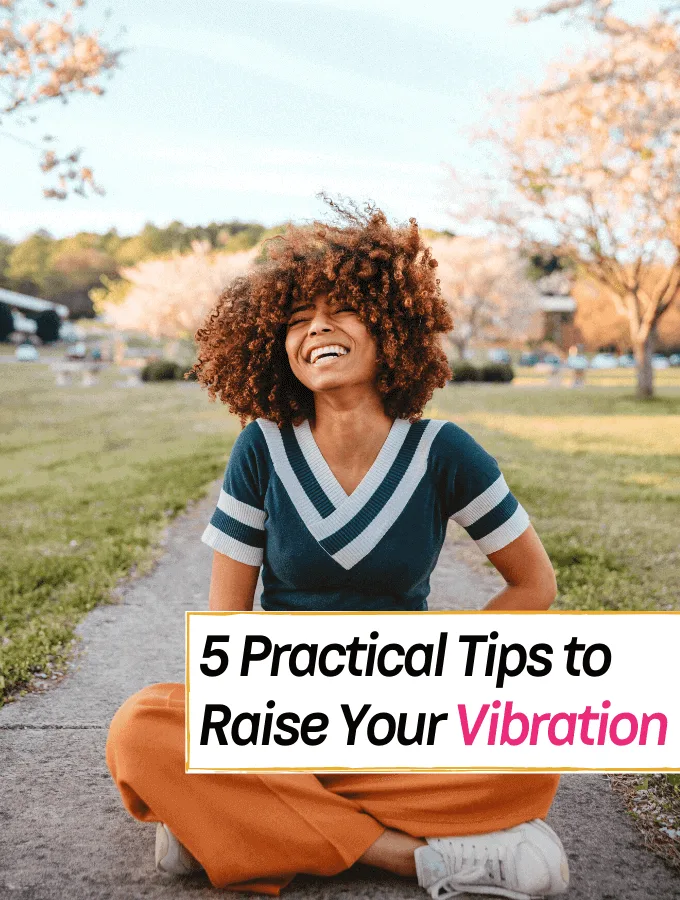 Check out, The Science Behind Your Energy – 5 Practical Ways to Raise Your Vibration, next!
Want more inspiring content? You'll also like these…
7 Powerful Self Care Ideas to Treat Burnout
7 Daily Habits to Help Boost Your Mood
11 Habits of Highly Successful People
10 Brilliant Ways to Master Self Discipline
Welcome to Everything Abode, your daily inspiration for every activity at home!
Our goal is to inspire you to live an elegant and chic lifestyle from the comfort of your home.
We'll help you express yourself through authentic style, aesthetic beauty, and stylish home decor.
Subscribe to Get the Tools That Make My Blog Successful!
When you join my newsletter, I'm going to send you insider advice and tools that I use to grow my blog! I only save the BEST for my email list so don't wait!