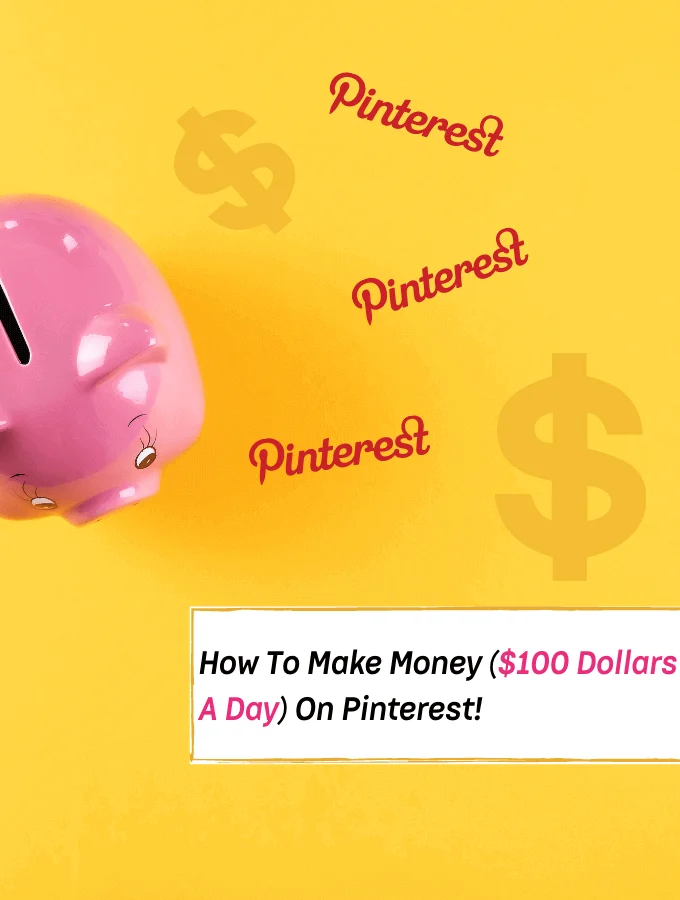 Would you like to make a passive income online, all from the comfort of your home using Pinterest?
Everyone is looking for innovative ways to diversify their income, and this affiliate strategy is definitely worth knowing about!
It's worth knowing about before you start monetizing or putting advertisements on your blog or even if you don't have a blog yet!
It is something that anyone can do if they have a smartphone or a computer and if they create a free Pinterest account. Plus, creating an established Pinterest account is very easy once you know how it all works.
Also, disclaimer here :), if you don't have a Pinterest account yet or at all, that's okay too because you can still build one!
In this Pinterest tutorial, I will show you how you can have the potential to make $100 per day online from using Pinterest, even without even having your very own products. Nor, do you need to own anything really other than following this detailed guide on how to market the right way on Pinterest.
Within this Pinterest affiliate tutorial, I will also show you that you can pin without even creating online content, and you can still make money without even having a blog.
I've purchased many eBooks about this technique way before I launched this blog, that way, I could use this strategy to start making money online well before being able to apply to such ad networks as Mediavine that you now see on Everything Abode right now.
Believe it or not, this strategy helped me learn how to market on Pinterest really, really well. And I attribute this strategy to why my blog became so successful so fast, all because I utilized Pinterest from the start!
---
PRO TIP: If you'd like to start your very own blog today, I highly advise you to click here to take my start a blog guide! It's the best way to start making money online as I did, and it's how I make over $10,000 USD a month with ease now! Don't let blogging be intimidating because it's actually quite simple 🙂
---
First, A little background on why I Am Teaching You This…
I started this blog in early September 2018, so I have been doing this 'blogging' thing for a while now. However, I do still consider myself new at it.
When it comes to blogging, there will always be learning curves like in most industries, so after years of learning the ropes, I can still say I need to learn a lot more!
Nevertheless, a while back, when I started this blog, I knew that I wanted to have the potential to make as much money as I could possibly make from Pinterest.
I researched what worked and how to do it, tried my hand at a few things that didn't work, and then I came across this affiliate strategy.
I learned that this method was the only method that brought in money without having a blog.
After I learned this marketing method because it is simply that — an affiliate marketing strategy — it made me fully equipped with the basic knowledge on how to monetize Pinterest!
I learned a heck of a lot, and I now will tell you that affiliate marketing on Pinterest is a genius way to make money while simultaneously building a great Pinterest account!
Plus, what surprised me was that through my extensive research, I found that most income reports that I was reading out there online reflected two main sources of income:
1. Advertising Networks: Ad Networks such as Mediavine, AdSense, Adthrive, and the list goes on… (for example, the advertisements that you see on this blog.)
2. Affiliate Marketing: Affiliate products such as courses, ebooks, Amazon products, and the list goes on and on.
Affiliate links are strategic links that, if purchased through, will give you a commission for it.
Since advertising networks such as Mediavine and Adthrive have a traffic limit to apply and join (50,000 sessions a month or more for Mediavine & 100,000 page views a month or more for Adthrive), that traffic is a lot to accomplish.
So with that being said, I knew I wanted to research affiliate marketing while I was writing my first twenty to thirty articles for Everything Abode; that way, I could make money on the side as I was gearing up to get approved by Mediavine.
Also, I wanted to start learning what affiliate marketing was all about all while I was still simultaneously building up my unique content.
I credit this affiliate strategy to helping my Pinterest account make it to the millions in impressions that you see right now, not to mention so fast!
So if you want to do the same and apply this same method as soon as you can, then please follow along because I will teach you what I have learned — all for free.
A hundred dollars a day, that's the goal. And If I did it, you can too!
Pinterest Affiliate Marketing Strategy explained.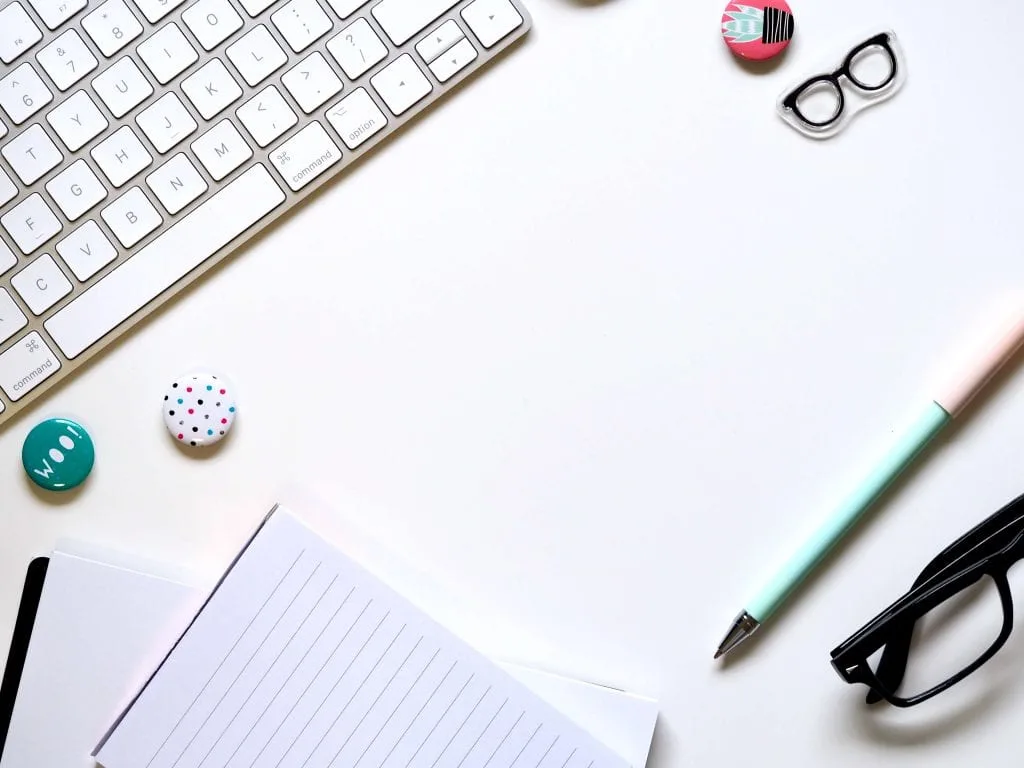 Two things you must know when it comes to this Pinterest affiliate marketing strategy:
Applying this strategic affiliate marketing method that has been known to make people a lot of money, such as myself and a lot of others, can be done. However, you must know that there are two things this affiliate money earner needs from you…
1. Pinterest
You have to have an already established Business Pinterest account, especially if you would like to apply this affiliate marketing strategy. If you don't have a Pinterest account yet, then go ahead and click here to apply to Pinterest, make sure it is a business account, and start repinning other people's pins daily to remain active so you can start growing your own money generating an account today.
2. Traffic
In this case, since we are going to be using Pinterest, Pinterest is going to be our main traffic source. The traffic that we create and get from Pinterest (aka your own Pinterest account) will be the main driver of how you make money through Pinterest. Once you generate that traffic, you will then send that traffic to your offers through the pins you make.
It's sending Pinterest's 450+ million monthly users through strategic pins to an affiliate offer that will make you commissions and real cold hard money (which this guide will focus on).
If you haven't started a Pinterest account, go and create one now, and come back to this post so you can start making money using this affiliate strategy!
The in-depth Affiliate Marketing Strategy explained…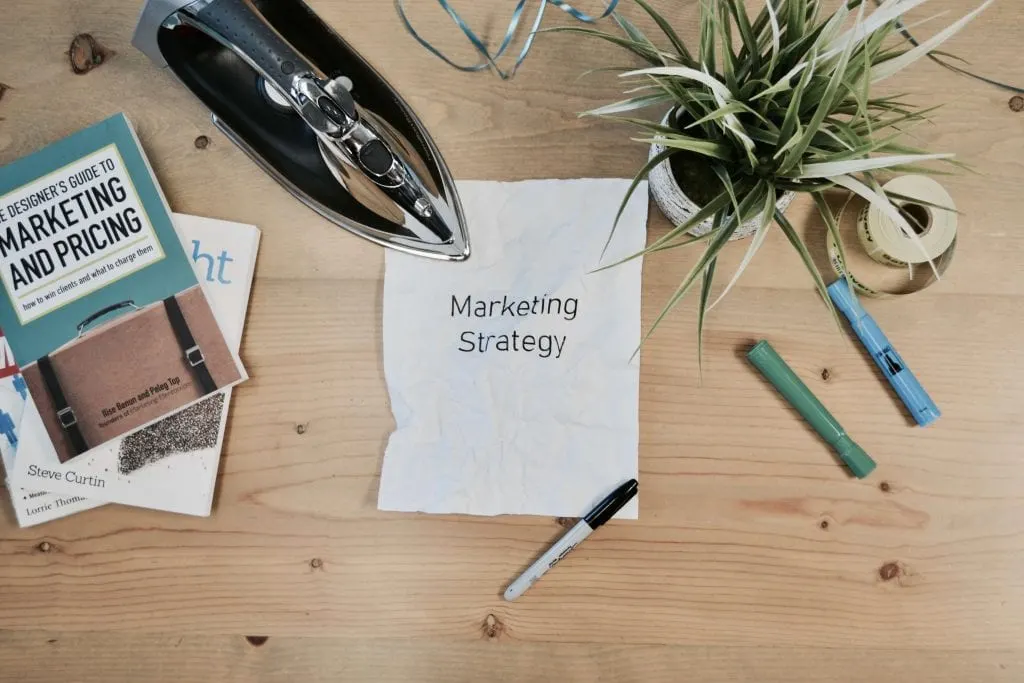 This is the in-depth way to apply this affiliate strategy using Pinterest, so please follow along, and you will see how this pans out so you, too, can be able to make money this way online.
Okay, let's kick things off by making money on Pinterest now.
1. Choose an affiliate network.
To start generating income online especially making money from this Pinterest affiliate strategy, you first have to choose an offer (I will explain what an offer is below); however, where you choose your offers matters.
In short, what you will want to do is choose an affiliate network first.
Now there are tons and tons of affiliate platforms out there. I have joined a lot of them for this blog. However, since there are a lot of affiliate platforms you could choose to work with (please do your research if you are going to choose your own route), for the sake of this Pinterest tutorial, we are going to go ahead and choose ShareASale.
ShareASale is a giant in the affiliate marketing industry, and they have so many offers/products/courses for you to choose from.
Not only that, but they also boast high commission rates, and it's a no-brainer to start with towards making money online, especially if you would like to just follow along with this Pinterest affiliate guide.
Moreover, ShareASale is also an approved Pinterest affiliate company!!
Meaning that it makes them worth being an affiliate member with (!!) because, trust me, you want to be working with a platform that Pinterest has already approved because Pinterest is literally giving you the go-ahead to market ShareASale's products on their platform.
So head on over to their website and sign up here, take a peek at what products they offer affiliate sales with and choose things that you love and that would inspire you to pin about.
Also, take a look for yourself and see what your readers or Pinterest's audience might need but are not seeing a lot of right now…
What would you like to see? What products and courses do you think you might need that others miss out on? Try to develop as many unique ideas that would interest Pinterest users.
It really doesn't matter what niche your blog or your Pinterest account is related to, just click the different ShareASale categories and pick offers that you'd think will be of interest to your Pinterest audience.
After all, that is what you will be sharing with your Pinterest audience. The products and courses that you love!
If you find it a little intimidating, just go through the different categories first. There are so many categories of offers in ShareASale to choose from that the possibilities are endless.
PRO TIP: Go ahead and start an account with ShareASale. It will only take about 15 minutes to know what ShareASale is all about. It's super easy to get started. Just take a look inside and see what their platform is all about.
2. Narrow down your ShareASale search to three products to start.
To start this affiliate strategy, first, you've learned that you don't already have to have your own course or product.
Like I was telling you before, I was doing this while I was building up my blog's content, and it worked!
Second, the affiliate platform is free to join, and then you can narrow down your interests to what you think other Pinterest users would be interested in learning more about, be it a product or service.
The end goal is to send your Pinterest traffic to different areas of the internet (using your offers). That way, you can build up either your different social media profiles or make money with affiliate sales. Whatever you would like to accomplish, you can easily do it using Pinterest and all of its millions+ of monthly users!
Moreover, an extra 100 dollars a day is a lot of money to me, and I don't know anyone that couldn't benefit from that type of income.
So the second thing you need to do to start this affiliate strategy is only to do one thing first — you will need to pick an offer/product/service in ShareASale.
The great thing about this is that the offer doesn't have to be super unusual or something that is completely unique (which is why I love this).
It also doesn't even have to be your content, such as an eBook or course you created (which is also why I love this).
All you have to do is pick an offer that you like, one that you will like making pins about, so the Pinterest users (aka people) will click on the pins you created so you can start generating income.
Now, once you have picked your offer, make sure that you SAVE your affiliate's link! (We'll get back to it later).
Make sure the affiliate link is saved in a google doc or a place on your notes or computer because you will be coming back to put that link into your Pinterest pin URL area after you have created your pin.
PRO TIP: I also highly recommend staying within the fitness, beauty, and cooking niche for potential good money-making affiliate products, as these categories convert really well on Pinterest. They also get the most traction, re-pins, re-shares, and impressions, and they will be a sure bet that thousands of people will see each of your pins. Not to mention that any product will do but just go with your gut because you might get really lucky with the product you choose!
3. Get your hands on a scheduling tool.
The third requirement to making money on Pinterest in a really passive way, and to be honest, the real secret that I am going to let you in on, is having a tool that can make your pins/offers automated.
This is ahead of the steps to make passive money using Pinterest. However, having an automated tool from the beginning is how you can get a snowball-like effect with your traffic using Pinterest!
So the third thing that you will want to have in your arsenal of tools to make money on Pinterest, especially if you want to use affiliate marketing to drive sales, is you will need a tool in your back pocket that pins your affiliate pins to your Pinterest account when you sleep.
Now I have to say that I wasn't thrilled to pay for this tool initially, and that's because I was making zero dollars online when I purchased it.
Still, since investing in this tool, it's changed everything for me in terms of marketing my blog's content (that you see today), and it helped me drive sales to my affiliate pins while I was working on other things on the blog.
To be completely honest, when I started marketing my affiliate pins with a scheduling tool, I was getting 100 followers a month on Pinterest from this one tool alone (from the very start), and it kept going up from there.
I don't know about you, but if you would like to build your Pinterest profile and start making money online this way, then you simply need to be active all of the time!
So this smart visual marketing tool, and yes, for those of you who already know this because it's not so secret with the pro bloggers out there, it's a handy tool called — Tailwind!
Pinterest also approves tailwind, so it is by far the best scheduling tool to use for this affiliate strategy using Pinterest and all the potential money that you could make!
And since Pinterest also approves ShareASale, this is hands down the best way to make money through affiliate marketing with your Pinterest profile and soon-to-be traffic.
It's almost like the three (Pinterest, ShareASale & Tailwind) were made for each other, especially for this affiliate strategy because they all work so well together.
Also, if you would like to start making money straight away on Pinterest (like this week?), then you need to have Tailwind in your back pocket because once you have your affiliate pins ready to market, all you need is about one hour a day in Tailwind to schedule your ShareASale offers.
So if you don't have Tailwind, go ahead and sign up for their 14-day free trial HERE!
Once you sign up, it will be a small monthly cost, but trust me, it will be worth it for marketing your pins on Pinterest with little to no work at all.
Take Note: Tailwind takes a week or two of learning. I suggest that you take it to video form and start watching an hour's worth of tutorials after signing up with them. The training is well worth it, and you'll quickly learn all you need. You can also head on over to my in-depth Tailwind guide here. It'll show you the ins and outs of how this tool works for most beginners and how you can automate your money-making pins!
4. Install Tailwind on your browser.
When you invest in Tailwind, it is worth it for this particular affiliate strategy because the next thing you will want to do is make sure that you install their extension onto your computer's browser.
You can also download the Tailwind app if you only use your phone for marketing. However, a computer is the best bet to make this affiliate strategy easier to do.
Another reason you need this scheduling tool on your browser is that it will help you start scheduling your pins FASTER, that you can fill up your Queue area.
Your queue area (in Tailwind) is where you will house all of your different affiliate and potential money-generating pins.
Once you have your automated pins set up correctly (which is very easy to learn), Tailwind can then pin those pins to your Pinterest account, all while you sleep, eat and watch tv!
Not only that but setting up Tailwind on your browser is a super easy one-click install that will drastically change the way you pin on Pinterest, so you can apply this affiliate strategy to start your way to making easy money online!
Setting it up to your browser will take you no time at all, so head on over to install Tailwind onto your browser to move on to the next strategic step for making easy money on Pinterest through affiliate marketing your money-making pins.
5. Create your affiliate pins.
Now let's create your offer (aka the pins that will generate your newfound income!).
There are tons of places to create beautiful image templates (good-looking pins that you see on Pinterest). However, the best one by far, and what I believe to be the easiest software to start with, is Canva.
You can use easily Canva to create pins for your affiliate links as a beginner, and it is super simple to understand, easy to use and will make this affiliate strategy work all the better.
Canva is not only the hotspot for bloggers when they create their pins, but it's free to join. Howver there's also PicMonkey for designing pins too.
These two image software are the go-to's for starting, so pick the one you like and know that whatever you choose, they will work for this $100-a-day affiliate strategy to make money from Pinterest.
Also, once you get in there, there are loads upon loads of easily customizable templates that you can choose from that will support your ShareASale affiliate link.
Now, I encourage anyone who is just starting to design their pins, to practice as often as possible.
Designing pins are a learned skill.
Moreover, do not get discouraged if you think your pins are not good enough!
It takes serious practice to create solid-looking and high-converting pins that get shared and have high conversion rates for your affiliate links.
Also, know that you will have the opportunity to make lots of money on Pinterest if you keep working at it. You can only go as far as how hard you work. So practice often because it does play into how well you make this affiliate strategy work for you.
So after you have picked a design software and when you are done creating your pin, make sure that you download your pin as a PNG and save it on your computer.
Pro tip: Great pin templates come through time, practice, and patience! My pins were horrendous at the beginning so just keep practicing!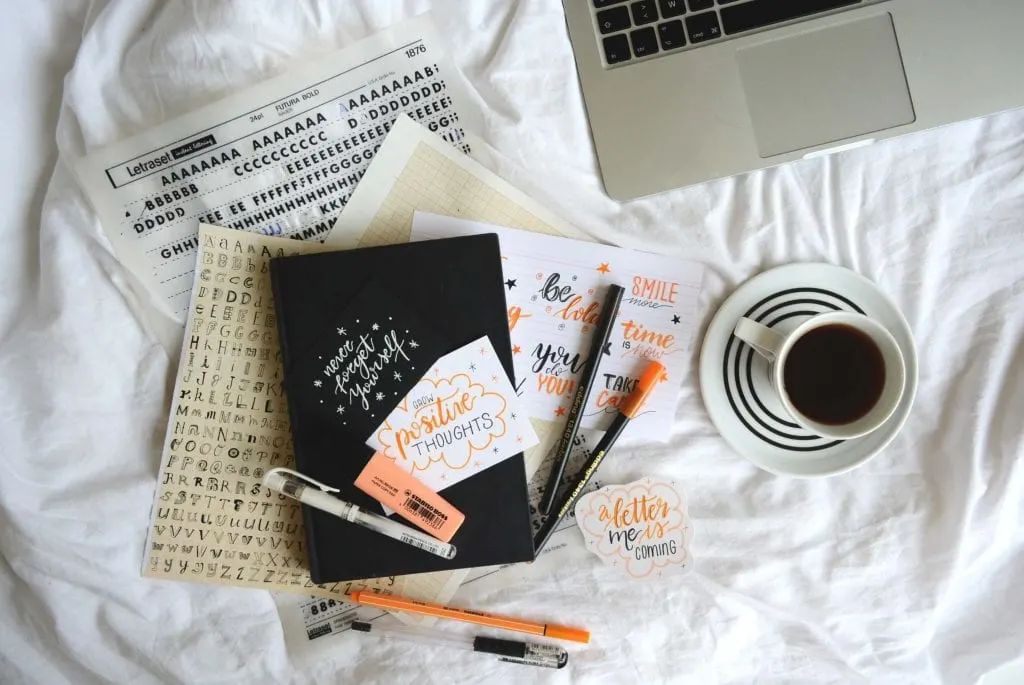 6. Fill up your schedule.
The great thing about affiliate marketing on Pinterest is that you can spend one day a week setting this all up on Tailwind and then Tailwind will do all the work for you!
So in the fifth step of this affiliate marketing strategy with Pinterest is you will want to start scheduling other people's content in Tailwind first before we create our own affiliate pins.
Why We Are Scheduling Other People's Content, Over Our Own…?
There are two reasons we are scheduling other people's content…
1) First, we are scheduling/pinning other pinner's content to our scheduler first, so we can fill up our schedule to place our affiliate pins in-between. You don't want to have an affiliate pin after an affiliate pin being pinned over and over again. You need a little break between your pins. The second reason explains why…
2) Second, you may get your pins removed and flagged as spam if you don't break them up: The reason you may be flagged for spam is that Pinterest has a pretty nifty system/software that alerts them when an account is linking too much of the same content/link. That software picks it up as spam. So to get around this, you will want to schedule other pinner's pins within your affiliate pins that way you stay in the clear and don't alarm their software that you are pinning only affiliate pins.
Spamming is what you do NOT want to be flagged for. So naturally, Tailwind is the best solution for this.
And you are probably wondering why, since ShareASale is approved by Pinterest? But the same goes for blogs too!
If you pin the same URL too many times, it also gets picked up as spam. Pinterest likes variety, so doing this little trick with Tailwind has you covered and you don't have to worry about your pins being removed or your account being suspended.
Like I said before, it's like the two (Pinterest & Tailwind) were made for each other.
So go ahead and start filling up your scheduled pins now and come back to this post.
If you don't know how to fill up your schedule… Here's a great video that I first watched to learn all about Tailwind and I think you will also like and understand it too.
Plus another way to schedule loads of pins and another hack I know (I also wrote a whole post about titled How to schedule 1000's of pins at once!) is something that you will want to know for this Pinterest strategy too. It'll help you get all those pins in your queue area so that way you can focus on your affiliate pins.
So, if you don't have Tailwind yet, I really encourage you to take their 14-day trial here!
Take a peek inside the scheduling tool so you can learn how to apply this affiliate marketing strategy.
Once you have Tailwind, go into your Pinterest account, using my How to schedule 1000's of pins at once article, and start scheduling other people's pins.
PRO TIP: Remember pins don't die, so this works if you do it consistently. More about this below!
7. How to get the commissions $$$'s.
When you have the affiliate pin all finished up, nicely designed, and saved on your computer, next you will want to place your affiliate pins throughout your scheduled pins using Tailwind.
As you can see in your Tailwind schedule, that you already scheduled loads of pins that are all waiting there to be sent out to Pinterest… Here's what to do:
The next thing you want to do is in Tailwind on your scheduled pins screen, you will want to click the 'Create New Pin' tab.
Upload your pin by clicking the 'Upload Images' tab. This is where you are going to sneakily pin your pin within your scheduled content.
Now upload the image that you saved to your computer (the downloaded image from Canva or PicMonkey as a PNG). After you do this, you should see your pin in the draft section in Tailwind.
In the draft section of your new pin, place the affiliate link's URL that you saved at the beginning from ShareASale.
Next, write a description for your pin, so your affiliate pin can be optimized through SEO. Make sure to use keywords!
Make sure you write in the description of your pin that it is an affiliate link. Pinterest needs to be aware that it is, in fact, an affiliate link, so just add the hashtag #ad or #affiliatelink in the pin's description.
Then click "Add to Queue" it's that easy! Your affiliate pin is in your scheduled pin area ready to be marketed to make commissions!!
Remember: Tailwind does not accept Bit.ly links (shortened links) so place the FULL affiliate link in. You have to use your full affiliate link without it being shortened! If this rule has changed I'd just stick with the full URL, as it's better to be safe than sorry.
When It Comes To Writing Great Descriptions, Here's what Pinterest Says…
"Make sure each of your Pins have useful and insightful descriptions. As a tastemaker your opinion is important and your detailed descriptions send signals to Pinterest which help us surface your content to the right people. You can also add hashtags to your descriptions to help them get discovered – #BossBabeGiftGuide #MakeUpMustHaves #CopperInteriors"
8. Place your affiliate pin throughout your scheduled pins & let the $$ role in.
Lat by not least, place ALL of your affiliate pins in your schedule to be placed all throughout the pins you picked up from others on Pinterest and then Click 'Shuffle Queue'. The reason you want to click the shuffle queue button is that it shuffles the affiliate pins that you created amongst all the other pins that are sitting in your queue area.
And it's your last resort to really making sure that your Pinterest account stays in good order.
Plus, after you do this you will have your affiliate pins, mixed in and throughout your already scheduled content so that they are ready to be marketing on the dates and times that they are set out to.
It's pretty brilliant because you can do this for an hour a day or an hour a week (depending on how many pins you want out there), hint the more pins the more money but you're well on your way to making great affiliate money through Pinterest if you follow all these steps above and work at it every day.
Keep adding your pins throughout your scheduled pins daily. Get into the habit of this and the side income should start accumulating for you in no time at all.
That's it!
If you do this with multiple accounts too, you may have yourself an extra side hustle that's on autopilot (!!).
PRO TIP: Now we didn't discuss Tailwind tribes here. And they are a great place for your affiliate pins and where you will get most of your re-shares and re-pins for your affiliate links and how you will be able to make more money through this affiliate strategy. Please see my extensive guide for Tailwind here to apply your affiliate to tribes!
** Some Things You Shouldn't Do With This Affiliate Strategy! **
Don't spam Pinterest with your ShareASale links: Even though Affiliate pins/links are approved now, you might get into trouble or you might get your pins taken down if it shows up as spam. So to prevent this and as discussed above, try to stick to the Tailwind schedule limit for each day. It'll show you the right amount of pins to pin daily.
You can't take other people's images and then spam your ShareASale link in it. I know you won't do this, but I just wanted to address it just in case you have seen other people doing this somewhere else.
Don't buy fake Pinterest followers to gain affiliate sales! This will kill your profile. You want to use the tool that we talked about called Tailwind to schedule your Pinterest pins to grow your followers more organically. Trust the process, if you have an active Pinterest account, then you will no doubt grow your following.
---
The fastest way to grow your affiliate marketing on Pinterest is to pin every day.
If you follow these techniques you really can have the potential to make money on Pinterest in no time at all.
Also, you should be fine with Pinterest just as long as you are not spamming hundreds of affiliate links each week.
And as long as you keep your regular daily limit that Tailwind shows you, you should be okay doing this affiliate strategy.
Remember pins never die, so if you keep doing this, the possibilities are endless (!!).
**P.S Keep reading if you are interested in starting a blog!
Now before we end it here, and like I said earlier, if you don't have a blog or are just learning the ropes with blogging? I strongly urge you to check out this post here. It will immensely help you if you are within your first three months of blogging.
Also if you are looking to start a WordPress blog from the ground up, I have a simple step by step guide on how to start a self-hosted blog here!
Starting a blog is easy but it takes a lot of time and commitment to grow it and Pinterest will be your golden tool to getting that traffic, (along with Tailwind) if you want to make money through ads on your own blog.
But nonetheless, if blogging is not for you then this Pinterest affiliate strategy should work well for you!
Who knows, maybe this affiliate strategy will get you enticed to start a blog of your own one day. And if you want to know the FULL story behind my blogging start-up, I explain in more detail why and how I started THIS BLOG here.
So before you go, below are some of the all-time-fav tools that help me every SINGLE day with growing my blog other than Pinterest and other than SEO and affiliate marketing.
I hope you take advantage of these! Take care 🙂
My Favorite Blogging Tools:
Bluehost – My current hosting company. They are reliable, fast, and more importantly affordable. Check out my SUPER easy step by step guide: How to Start a WordPress Blog in under 20 mins here!
ThemeForest – Blog themes are super important to retaining and keeping your traffic on your blog. ThemeForest has TONS of beautiful blog themes. You can go and view some samples here!
Tailwind – This is a blogger's best friend and their MOST favorite scheduling tool for sharing content on Pinterest because Tailwind saves SO much time and increases your traffic and followers. WORTH EVERY PENNY!!!
Share a Sale – This is a great place to find TONS of affiliate programs so you can start earning money on your blog with affiliate sales! This is my GO-TO affiliate network for my affiliate sales.
ConvertKit– This is a VERY popular email newsletter provider. Many BLOGGERS love using Convert Kit to grow their email list because it is EASY! It's totally worth the monthly fee because it's easy to create email courses AND give away freebies in just a few simple steps.
Now I want to hear from you!
Have You Applied This Affiliate Strategy Yet? I'd love to hear from you! Leave a comment below 🙂
Welcome to Everything Abode, your daily inspiration for every activity at home!
Our goal is to inspire you to live an elegant and chic lifestyle from the comfort of your home.
We'll help you express yourself through authentic style, aesthetic beauty, and stylish home decor.
Subscribe to Get the Tools That Make My Blog Successful!
When you join my newsletter, I'm going to send you insider advice and tools that I use to grow my blog! I only save the BEST for my email list so don't wait!