Are you looking for a few laundry room essentials to get more organized? If so, here are the top eight laundry room items that'll help organize your laundry room in a breeze.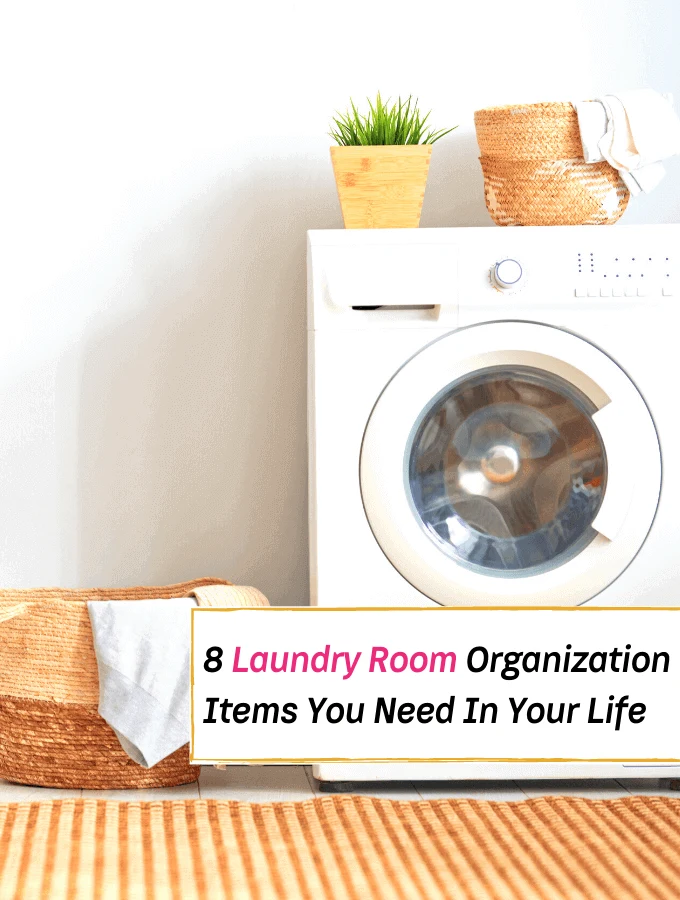 When it comes to doing laundry, we all know that it's very easy to let our clothes just pile up and forget about it.
When this happens, it sometimes feels as though our laundry rooms have become a forgotten place.
However, maybe our laundry rooms have become completely disorganized because we do not have simple organizing solutions to turn it all around?
Or maybe we have neglected this space in our home because the laundry room is considered the least important room in the home.
Whatever the case may be, let's get you back to enjoying your laundry room again because there are a few laundry room organizational items your laundry room needs.
Here are 8 brilliant laundry room items to make what your laundry room was originally intended for — doing laundry with ease!
Similar topics:
8 Laundry Room Organizational Items That'll Make Life Easier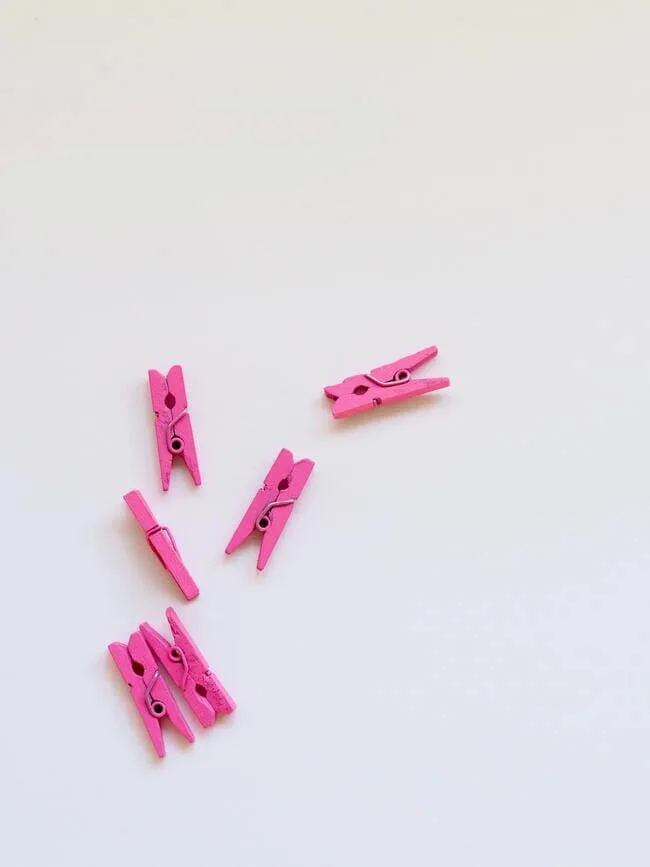 1. Utilize your extra wall space by adding open shelves.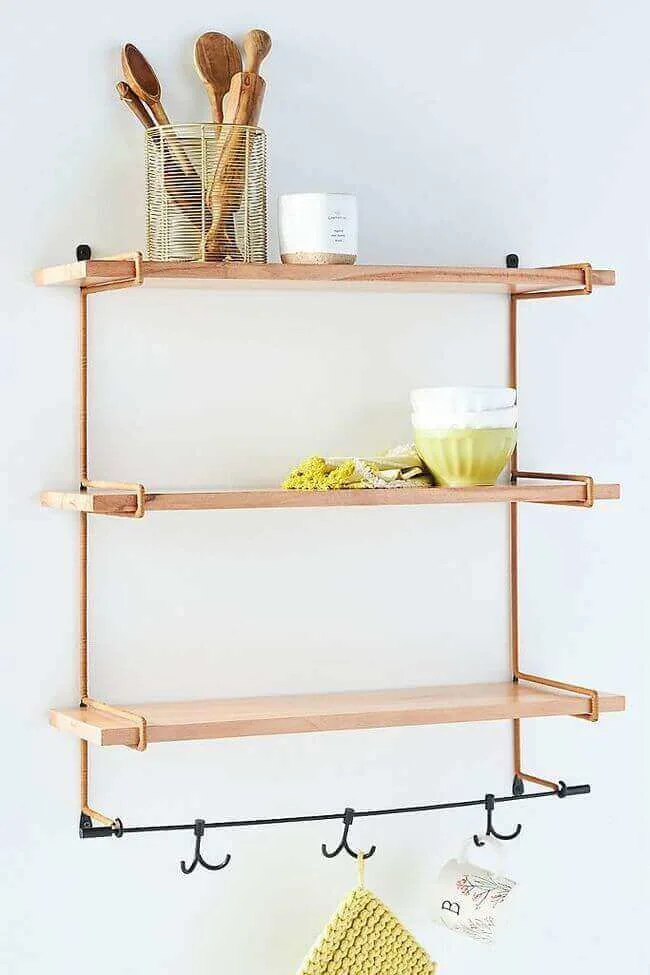 If your laundry room is stacked to the brim with loads of things taking up too much space or if your laundry room has a small footprint — don't waste your wall space!
A lot of homemakers tend to overlook their extra wall space, so why not use this extra space by featuring a traditional-meets-modern design such as this three-tiered shelving unit.
Even traditional open shelves like these will help you store your detergent, stain remover, dryer sheets, or even towels to the best of their abilities.
You can't go wrong with either open or closed shelves, but extra storage space is a must to keep your laundry room clean and organized.
2. Separate your clothes by color & use using a handy laundry hamper.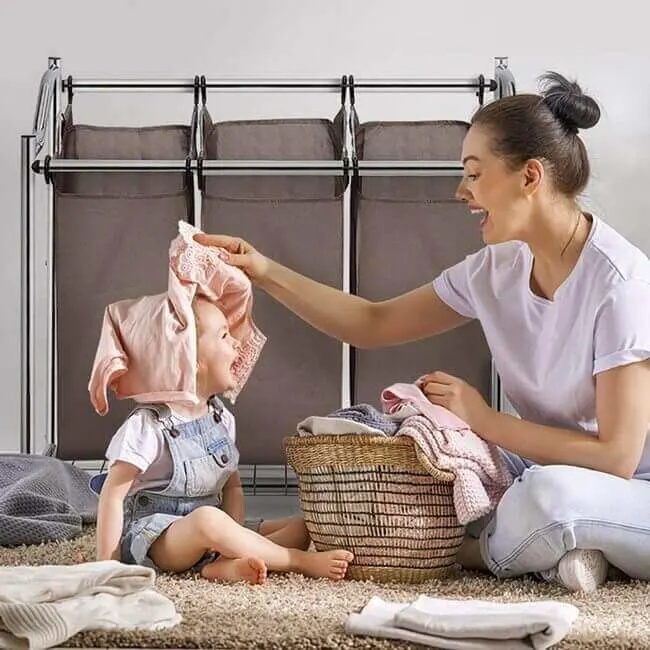 It's easy to keep your laundry room organized if you start separating your dirty laundry into piles.
Moreover, having a hamper that does just that will make doing laundry loads much easier on a weekly basis.
Take this three-piece hamper, for example, it will allow you to have unity doing laundry by organizing your dirty clothes into three separate compartments for colors/linens, or whatever you tend to wash separately.
Your kids or yourself can toss their whites, darks, and colors into the designated hamper at the end of each day, thus making laundry a simple chore to do each week.
3. Add a nifty folding station to make folding your clothes a breeze.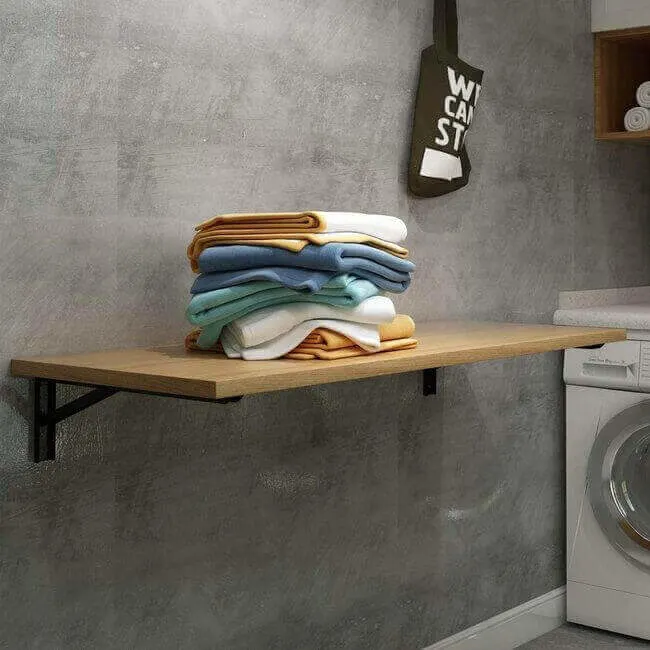 If you have enough space in your laundry area to install a larger wall shelf you will be glad that you did.
Once you have done that, you will have enough space to fold your clean clothes before heading out through the home to put them away.
A simple way to fold your clothes is essential when organizing your laundry room.
You can choose a countertop-style table or even a wall shelf that you drop against the wall when it is not in use.
Adding a little folding area will make folding just that much more rewarding.
Similar: 15 Neat Freak Home Habits You Have to Start Doing
4. Incorporate pretty bins & baskets to keep extra laundry items out of sight.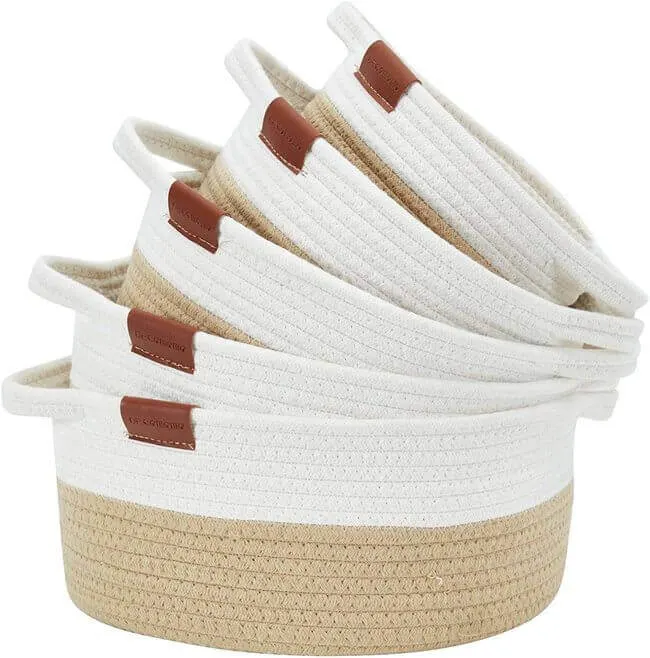 Laundry organization is a priority. However, style doesn't have to be sacrificed.
You can also organize your laundry room with useful household items by using woven baskets instead of plastic containers, which are better for utility rooms anyways.
You can also organize your laundry room by investing in beautiful baskets or bins like these that keep your cleaning products out of plain sight.
Similar: 10 Simple Habits to Always Maintain a Clean Home
5. Have a foldable drying rack that can be easily stored away.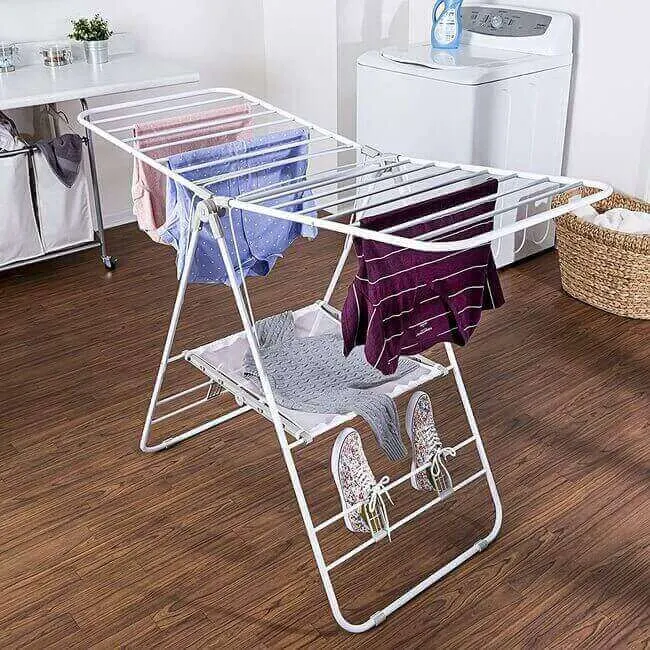 Since hang drying clothes is a much more environmentally friendly way to do laundry, another great laundry room organizational item is using a drying rack that can be easily folded and tucked away when it's not in use.
Take this drying rack, for example, it is not only very flexible but it can hold up to 32 pounds of wet clothes when in use. After you are done using it, it can easily fold up for easy storing when everything is dry and ready to be put away.
6. Display your laundry room accessories to deliver style.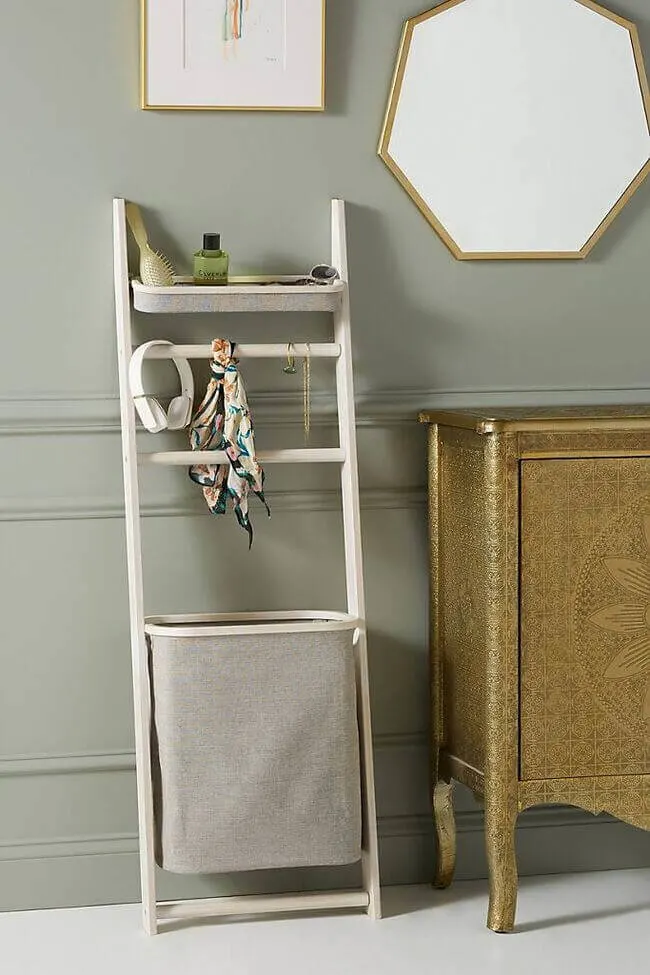 Another fantastic way to organize your laundry room is by displaying your favorite laundry accessories or laundry room items.
There are many modern storage pieces that deliver both style and function, that'll bring more beauty to a somewhat overlooked room.
Take this divided leaning rack, for example, it comes with three hanging bars for clothes, and a removable catchall basket at the bottom.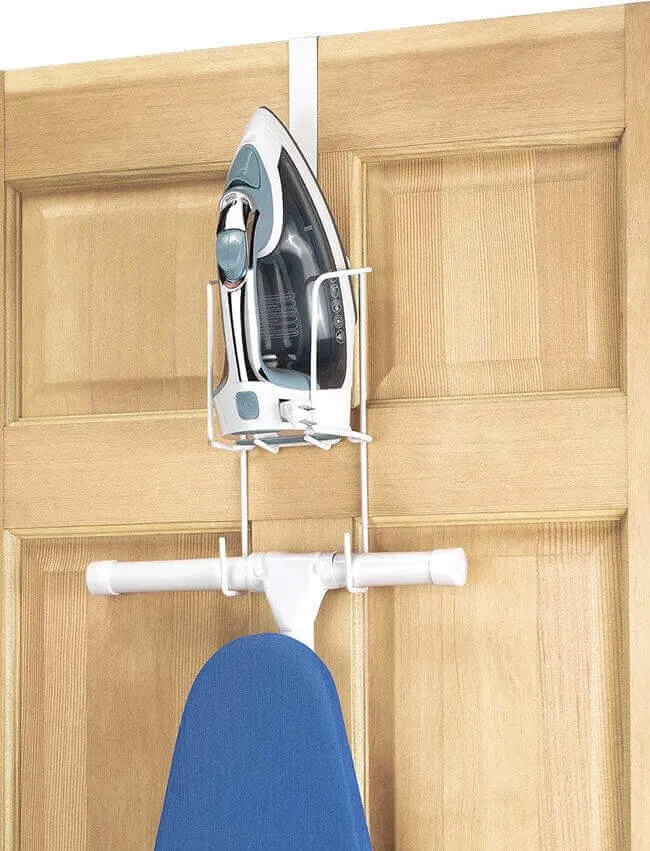 When it comes to maintaining a minimal and organized laundry room, you bet you can save more space by keeping your bulky ironing board from getting in the way.
Take this over-the-door hanger, for example, it's not only lightweight but it can easily store your ironing board and iron together so they both hang out of sight when they're not in use.
Similar: How to Stop Being Messy (Exchanging Messy Habits for Neater Ones)
8. Incorporate a miscellaneous item basket, for those lost forgotten socks, hair ties, and loose change you come across.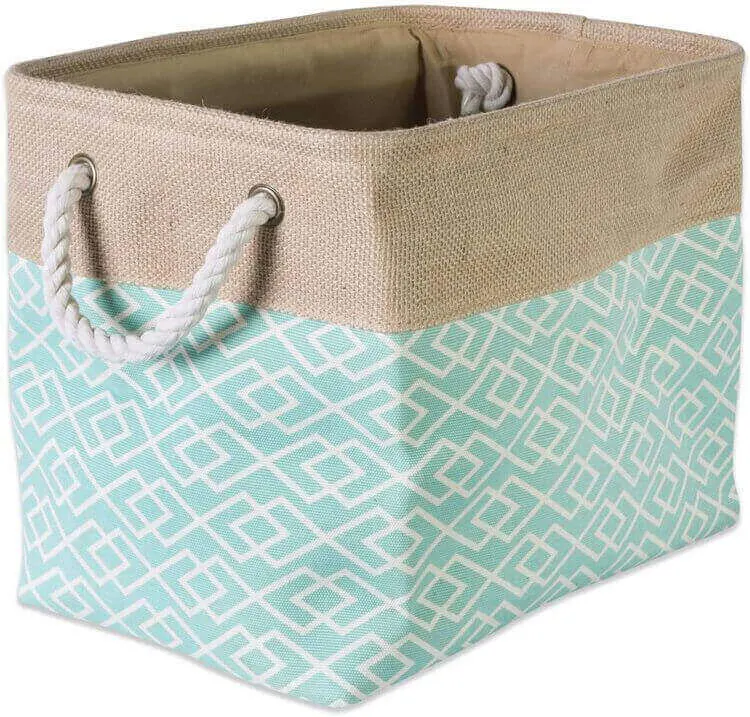 Think lonely socks, loose change, hair accessories, or anything that seems to gravitate to the dryers lint catcher or your laundry room floor.
Why do most expert organizers stress to a have a miscellaneous item container?
Because having a handy drop basket will allow you to store any miscellaneous items that you come across when you are doing your laundry.
Plus, you don't want to lose anything important, so it's best to have a little handy container that you can count for the days when you are sifting through your or your family's pockets come laundry day.
---
Laundry room organizing item's final thoughts.
I hope you can see that it doesn't have to be overly complicated to organize the laundry area, so these laundry items can help get your laundry room in an organized manner.
Moreover, if you get any of these laundry items to organize your home, you will soon realize that investing in the right storage solutions and essentials will make washing, cleaning, and putting clothes away just that much more enjoyable.
See Also: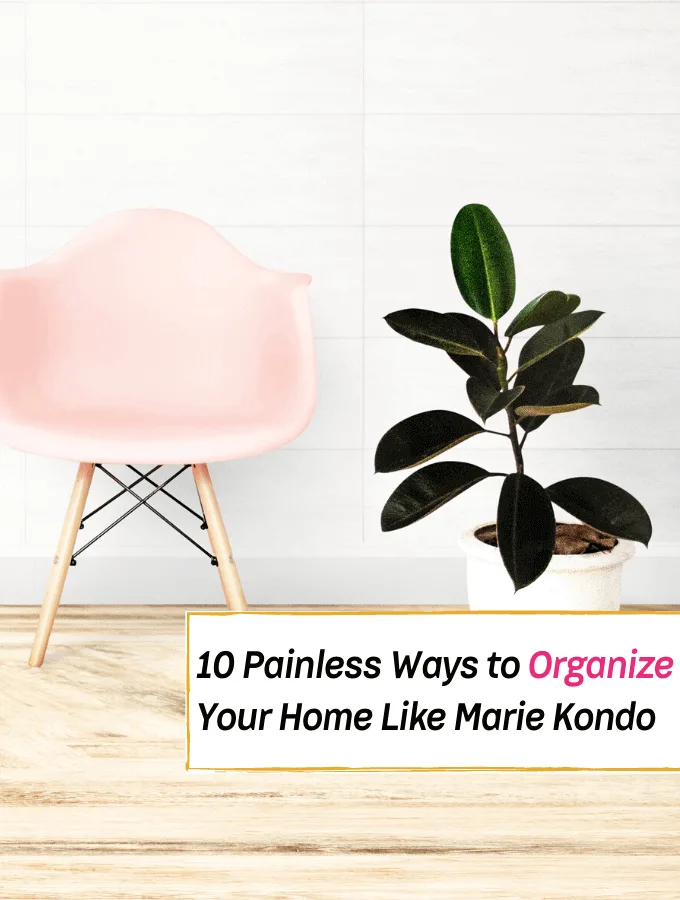 Check out, 10 Genius Organizational Tips from Tidying Up with Marie Kondo, next!
You May Also Like:
Welcome to Everything Abode, your daily inspiration for every activity at home!
Our goal is to inspire you to live an elegant and chic lifestyle from the comfort of your home.
We'll help you express yourself through authentic style, aesthetic beauty, and stylish home decor.
Subscribe to Get the Tools That Make My Blog Successful!
When you join my newsletter, I'm going to send you insider advice and tools that I use to grow my blog! I only save the BEST for my email list so don't wait!