Are you looking for easy tips to make your home neater, especially if it is messy? These are 12 simple ways to ensure your home stays tidy.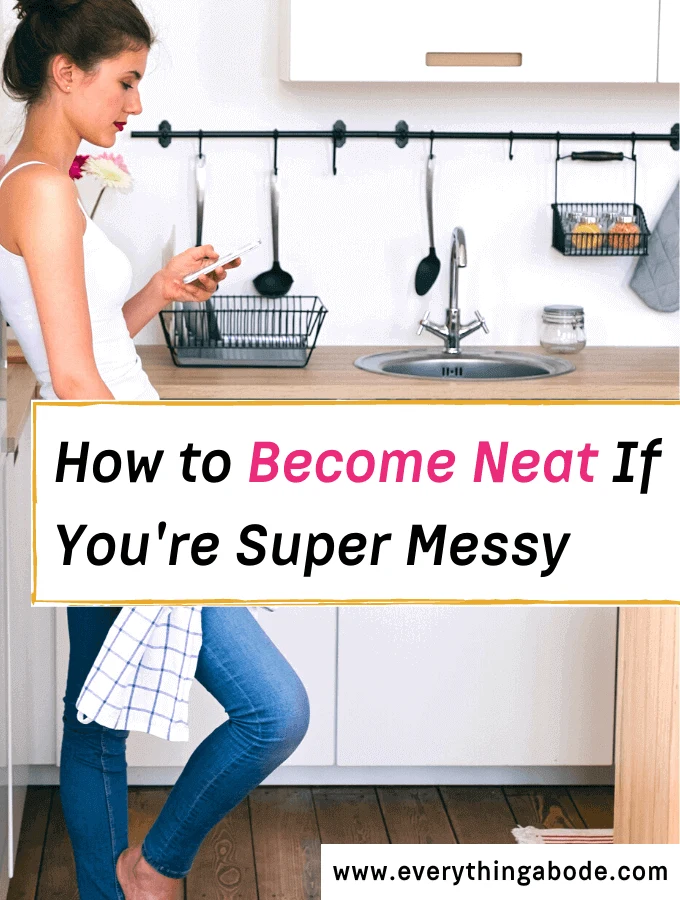 Are you ready to become neater at home?
If so, then you know it can be difficult to keep up with daily housekeeping, but it doesn't have to consume all of your time.
In fact, it's not about how much time you spend cleaning your home, but about developing good habits that will last.
However, there are always going to be times when things get chaotic and it's for times like these that we need to know how to control the mess!
These habits will help you keep your house tidy and clean.
They are easy to do if you keep at it and you don't have to choose all the items on this list.
Start with a few and add more as you go.
Here are 12 ways to swap out your messy habits for neater ones!
Similar topics:
How to exchange messy home habits for neater ones.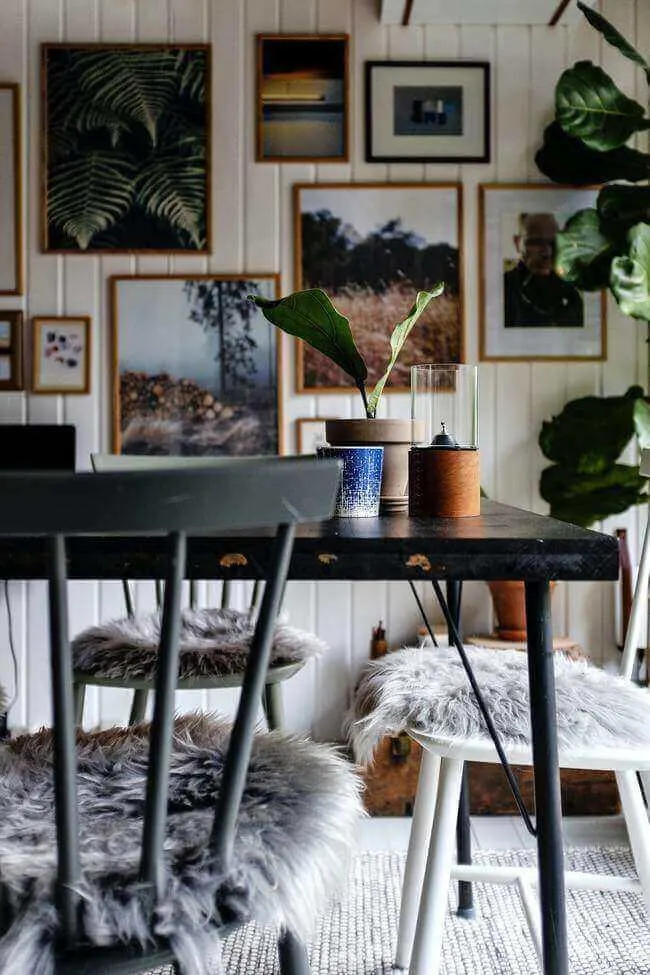 1. Give Items A Home.
You're likely to be a messy person if you just drop your things where you're standing and walk away. But having such habits like this are never going to help you become neater at home.
However, there is a little way around this messy habit if you would like to have a cleaner and more organized home — give all of your items their own special place.
Think about it this way, when you have your scissors in a particular drawer, your most-used make-up in an easy-to-grab bag, and your keys hanging up on their own special hook, you are one step closer to exchanging your messy habits for neater ones.
If you can replenish your home in small doses, by making deep cleaning a mandatory habit to do each day, doing so should really help you streamline your messy home.
Organizing and cleaning the home every day (in little increments of 10 to 15 minutes) is such a great way to develop the habit of staying neat and tidy.
Not only that but if you need to continue cleaning after that time slot runs out, then go for it!
This cleaning rule is really to just get you started and is GREAT for all of those little cleaning duties (that we tend to put less focus on) like cleaning the toilets or taking things to the recycle depot.
Moreover, by the end of the week, you will be very surprised at how much cleaning you have done!
Similar: 25 Items You Must Declutter to Live a Minimal Lifestyle
3. Set Tidying goals.
Instead of screaming at the ceiling about how much cleaning you need to do, make your transformation from messy to neat become goal-oriented.
Allow yourself to adjust to changes by setting three cleaning goals each day.
If you make it a daily habit to take a notebook or calendar to list three things you want to do, these small goals, whether to clean up after cooking, put your coat in the closet, or tidy up your desk before bed, will have you becoming so much neater than ever before!
4. Always make a room better than you found it.
To help you get on the right path to neatness here's a great cleaning rule: Make sure you tidy up every room you enter.
Although it may sound complicated, it is actually quite simple. For example, if you are standing, then try tidying something.
If you find a sweater on the couch, take it with you to your bedroom. Wipe down the counter if it is stained or fold a blanket if it isn't.
Little acts of tidying like these are a few more simple ways to keep your home looking neat and tidy.
5. Focus on one thing at a time.
For the bigger cleaning tasks such as full closet or storage organizing, try to avoid feeling overwhelmed if the large mess requires a significant amount of time.
In fact, to tackle your most daunting household chores, use the popular cleaning practice used by Marie Kondo herself called the KonMari method.
All the KonMarie method requires you to do is to separate each mess into categories by working on one room or one area at a time.
Doing so will help settle down the nerves or overwhelm of tackling large cleaning tasks all at once.
And if you would like to learn more, check out these 10 organizational tips from Tidying Up with Marie Kondo here.
I go into detail on how to use the KonMarie method to always have a clean and tidy home.
6. Make your bed.

If you would really like to go from messy to neat then you must tidy up your messy bed each morning.
It's easy to make your bed after you wake up, and it doesn't need to look like a showroom.
Making your bed every night is a wonderful home habit because you'll be amazed at how many other messy piles are revealed once you make your bed in your bedroom.
Moreover, it'll be very rewarding jumping into an already made bed, especially when you are too tired and exhausted to make it right before you go to sleep.
7. Dust, sweep and vacuum every other day.
Dusting, sweeping, and vacuuming your home a couple of times a week will indirectly influence you to stay neat and tidy.
Think about it this way, if you have clean floors and dust-free surfaces, you'll almost always enjoy the cleanliness of your home.
Not only that but you'll start getting used to how neat your home looks and feels because you'll start noticing little spots on the floor or carpets after you've spent the extra energy on making them spick and span.
8. Make sure to clean out your refrigerator every other week.
Image via how to get your shit together
If you are like most people, your refrigerator might need a good cleaning solution. Because not everyone thinks to clean their fridge on a regular basis.
And since our refrigerators can become a great condiment shelter (if we're not keeping a watchful eye on them), paying special attention to expired foods, and cleaning the shelves with a quick vinegar solution will help you maintain a much cleaner home.
Also, while we are talking about the fridge and to tackle any bad food smells that might be lingering from it, don't forget to leave a new and partly opened box of baking soda at the very back of your fridge.
This is a classic kitchen hack that'll keep your fridge smelling fresh and your kitchen smelling clean!
9. Go through your pantry when you add new pantry items.
Even though pantry foods last much longer than perishable foods, they still expire eventually.
Get rid of any old food that's wasting space. Start by going through your food and throwing out anything that is stale, expired, or just plain not edible.
You can donate food and unused items you know you won't eat then clean the shelves after you have emptied the shelves.
To ensure freshness, organize your pantry shelves by storing food in resealable containers.
And make sure to give your pantry a quick clean even when grabbing something small. A quick wipe of crumbs, spills and any drops of sweet honey should help you stay on top of the mess.
Similar: How to Create a Minimalist Kitchen in less than a day
10. Have a place for all clothing.
When it comes to our homes looking extra messy, sometimes it's because we never put in the extra effort to make sure there is a place for all of our clothing.
So if you've been guilty of having too much clothing laying around such as coats not having a place to hang by the front door or not having an extra laundry hamper to place already worn clothes in the bedroom, now is a great time to go through your closets, drawers, and any extra piles of clothes you may have and decide a way to tackle the mess.
Similar: How to Thin Out Your Closet (Step by Step Guide)
11. Gather every 'out-of-place' item in one full sweep.
Image source // vmyboehmteam
Whether you are dealing with a significant mess or short on time, and you think you can manage it all at once, start gathering all of the 'out-of-place' items you see in your home that don't have their rightful spot yet by placing them into one giant pile.
Or better yet, you can also use either a plain old box or Tupper wear container to store it for future decluttering.
Whatever you decide to do at the moment, this is one of Marie kondo's organizing approaches, so you can see what item sparks joy in your life while you are going through your things in a rush.
12. Get rid of all your useless things.
Lastly, most messy people tend to collect a lot of useless items that don't serve a purpose.
And even though it's sometimes great to have a lot of stuff, the whole basis of being less messy is being able to not be emotionally attached to 'things'.
Remember, you can always recycle and donate items you no longer need to thrift stores and charities.
And if you are looking for more guidance on what's best to discard, check out these 25 household items you should get rid of.
Letting go of what doesn't serve a purpose anymore is always going to help keep your home from getting overly cluttered.
Bonus — Make cleaning FUN!
Many people dislike cleaning and tidying because they see it as a household chore.
And they really are not wrong because cleaning and tidying are chores!
However, when cleaning and tidying are both viewed as something that you don't want to do, it does give a negative spin to something that could be very fun and rewarding!
So try to explore new ways and opportunities to have more fun when it comes to cleaning and tidying up your home.
You can always listen to music to make the time go by faster!
Besides, if you can make being less messy more enjoyable, you'll definitely be satisfied with all of your hard work and the end results of the process!
---
How to stop being messy final thoughts.
If you are struggling to be a cleaner and a neater person at home, you've probably just developed a few bad habits.
But know that if you can relate to having a messy home, you can always fix your mess.
It's never too late to have a clean and tidy home and being disorganized or just plain messy is a natural part of being an adult.
However, since we should strive to keep our homes clean (at least at an appropriate rate), follow a few of these cleaning ideas and see how it reflects for you in your home.
Also, when it comes to having a clutter-free home, sometimes it means deciding what should be kept or thrown away but that too can also feel really intimidating.
So if you are interested in learning what items to start decluttering? Check out these 25 household items that you should declutter from your home, next!
Thanks for reading!
You may also like:
How to stop being messy
Welcome to Everything Abode, your daily inspiration for every activity at home!
Our goal is to inspire you to live an elegant and chic lifestyle from the comfort of your home.
We'll help you express yourself through authentic style, aesthetic beauty, and stylish home decor.
Subscribe to Get the Tools That Make My Blog Successful!
When you join my newsletter, I'm going to send you insider advice and tools that I use to grow my blog! I only save the BEST for my email list so don't wait!