Are you curious to see what Marie Kondo does each day? If so, here are five of her top home habits and recommendations to always strive to do each and every day!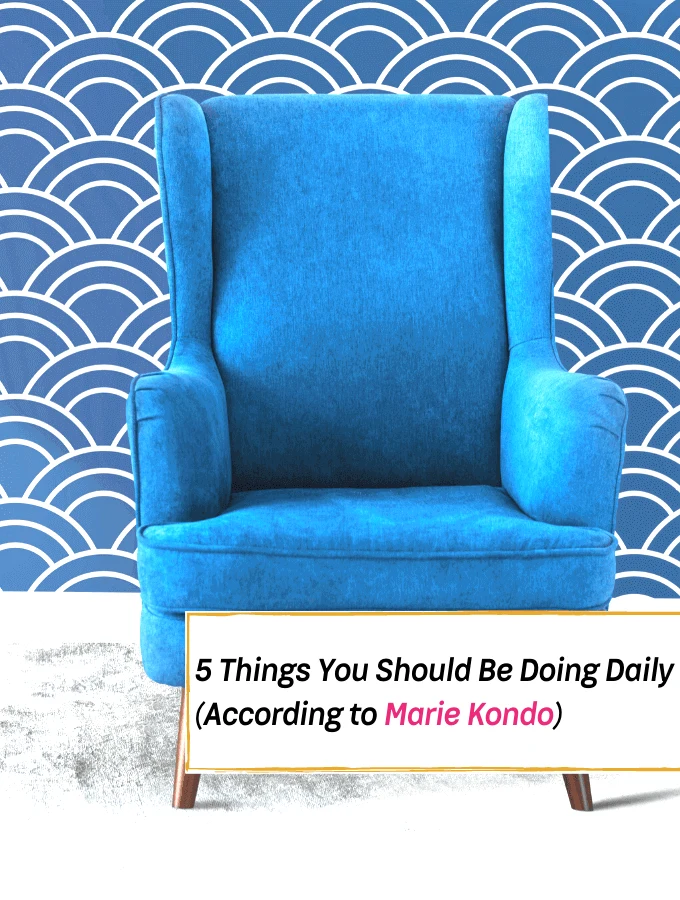 Marie Kondo really knows how to keep her home life in order.
Marie Kondo (an expert in organizing) uses and teaches a method she coined called the KonMarie method.
Famous for the creation of this method, the KonMarie method is supposed to help simplify and organize your home, all while helping you maintain a better state of mind.
So how does Marie Kondo organize her house?
She uses her own approach.
The KonMari Method is an organized method of tidying. It works by categorizing items rather than by room or location within a room.
Marie Kondo suggests that we start with clothes and move on to books, papers, miscellaneous items, and sentimental possessions. Marie Kondo suggests that you keep only those things that 'spark joy'.
So, taking it one step further, let's take an inside look at a few of Marie Kondo's personal daily home habits.
That way when it comes time to make a change, you can follow suit to streamline your own home life with ease.
Here are five daily habits that Marie Kondo says you should be doing on a daily basis at home!
Similar Topics:
See also: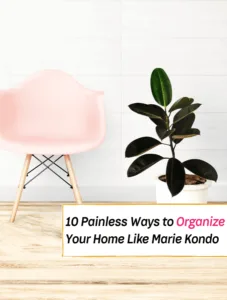 Looking for more organizing methods inspired by Marie Kondo? Here are 10 Simple Ways to Organize Your Home Just like Marie Kondo!
5 Essential Habits Marie Kondo Does Daily to Streamline Her Life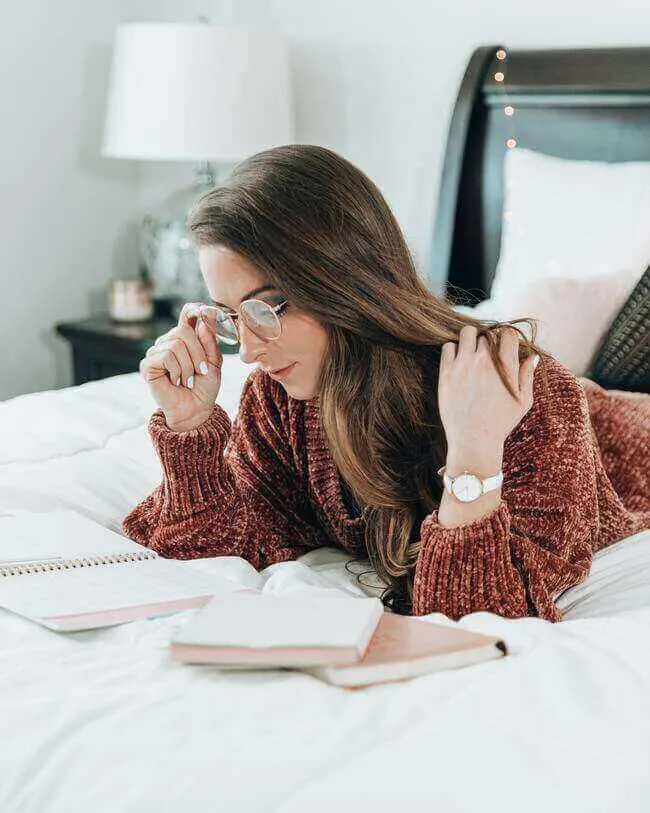 1. Start Your Mornings With Good Energy.
We all know the importance of starting our day on a good note and Marie Kondo is no different.
For instance, she gets up early with her family, opens all of the windows to bring in the fresh air, and believes starting her mornings off with good energy will help bring in even more clean and good energy into the home.
Marie also tries to meditate or pray to start her day with thankfulness.
She says starting the day off by activating good energy in the home will help clear the mind for the right state of mind to begin each day.
2. Get dressed straight away.
To bring more structure into her everyday routine, Marie also gets dressed every single morning out of her pajamas straight away.
Starting the day dressed not only sets her up to be in the right frame of mind to begin work on time but she also says if you wear clothes that make you feel extra confident, you'll get the most done throughout the day because you will feel great.
Similar: 8 Things to Do Before 8 AM That'll Jumpstart Your Mornings
3. Give Thanks To Your Belongings.
Now that we got the first part of the morning out of the way, Marie Kondo also leaves enough room to give thanks for her belongings.
This may sound silly, but Marie Kondo says it's especially important to give thanks to anything that supports or has previously supported you.
For example, from the purse you carried to the jacket you last wore, return both to your closet and thank them. You can even say it out loud!
Marie Kondo is famous for thanking her items for their service before she gives them away. She also believes in showing gratitude before each item is discarded from the home.
She says when you do this, you're giving meaning to all of your items and you're not taking your life and the things you used for granted.
And although possessions are 'worldly goods' that cannot make you happy (as a person), your thankfulness for each possession can change your outlook on life as a whole.
4. Purify The Home.
Marie says she starts the day with good energy, however, she also purifies her home.
To get the same appeal, try burning incense or candles to boost this fresh clean feeling within your own home.
This doesn't need to be a crazy process. You can do small things that add up to purify your home.
For instance, when you're cleaning and tidying areas of the home that haven't been touched in a while or if some areas don't get much airflow and will need more concentration, open windows to let the fresh breeze flow through.
Light candles and diffuse essential oils to help cleanse the home as well.
Marie says "When you stay busy tidying and purifying the home, you will feel a sense of power and meaning."
Recommended: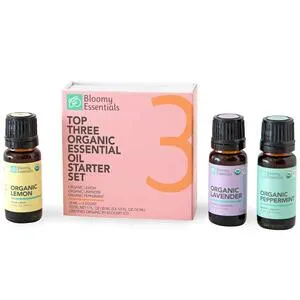 Recommended: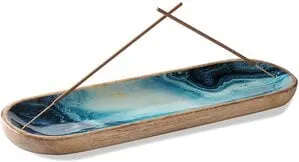 Similar: How to Turn Your Home into a Spa-Like Feel
5. Make a Daily To-Do List.
This may sound like something a teacher made you do in school, however, making a to-do list is actually a great way to boost daily productivity.
You can do the same as Marie Kondo by writing down your tasks that need to get done for the day.
You can include answering emails, going to the dry cleaners, folding laundry, and checking on a friend.
It doesn't matter how big or small the task, just don't write things down that are impossible to accomplish for that specific day.
Also, when you have a long to-do list, it will be really hard to motivate yourself to tick them off, so keep it simple.
Marie is a big fan of daily to-do lists because when you're done with each item, you can check them off, and feel satisfied that you are following a more structured day-to-day routine.
Recommended: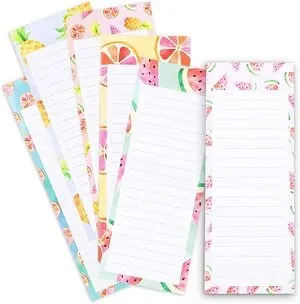 Did you know a routine at night is important not only for yourself but for the entire family?!
Some people believe an evening routine is only best for young children but everyone thrives off routines including adults.
For instance, after you get home from work, eat dinner with the family, and play with your kids. Go outside to enjoy the fresh air or read a book after you put the kids to bed.
Of course, you can create your own routine because you know what works best for your own family.
However, once the day is nearing an end, it's time to finalize the day and nothing compares to having a great nighttime routine.
You can make putting items back in their rightful place a routine, or relax with a great skincare routine.
Whatever you decide to do, the important part of having a night routine is to maintain structure.
Sometimes the routine will get thrown off, and that is okay. However, everyone in the family, and of course yourself, will thrive from following one.
Similar: 9 Perfect Night Rituals That'll Really Prepare You For Bed
---
There you have it. Marie Kondo gives thanks to the things that spark joy in her life. She wants to keep the focus on the things she values and makes sure that her home and daily to-do lists are prioritized and purified.
If you want to spark joy in your own life, start by doing these daily home habits each day.
Once you do, you'll achieve clarity and happiness as you strive to live your own best life to the fullest!
You may also like:
Welcome to Everything Abode, your daily inspiration for every activity at home!
Our goal is to inspire you to live an elegant and chic lifestyle from the comfort of your home.
We'll help you express yourself through authentic style, aesthetic beauty, and stylish home decor.
Subscribe to Get the Tools That Make My Blog Successful!
When you join my newsletter, I'm going to send you insider advice and tools that I use to grow my blog! I only save the BEST for my email list so don't wait!