If you would like to have a clean home, here are 16 easy home cleaning tips to help you keep your home clean and finally master a home clean home!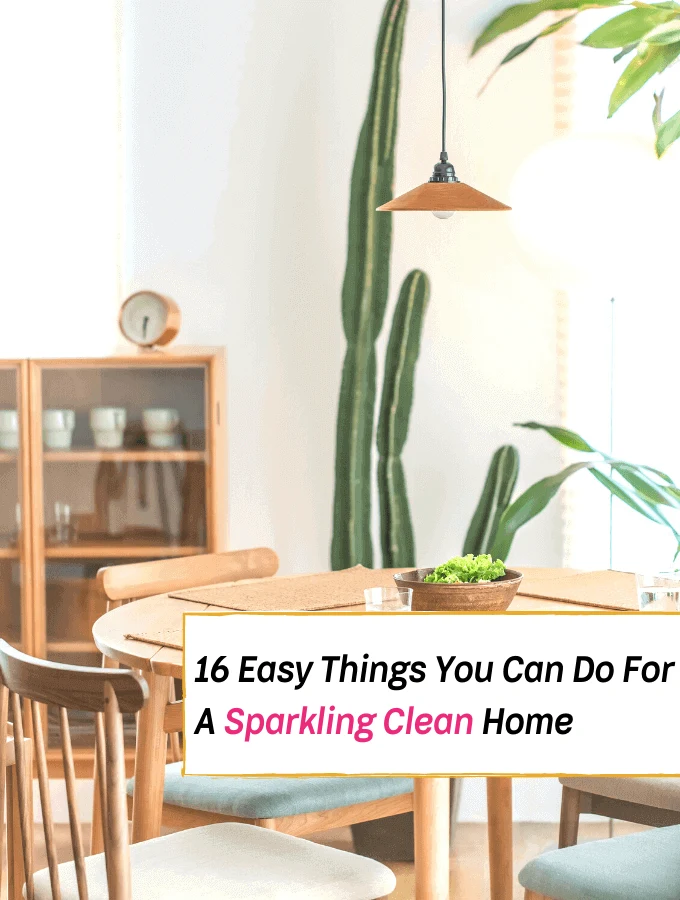 Have you've been longing for a cleaner and more organized home for a while now?
If so, then repeat after me, "I will have a home clean home!".
I hope that little home cleaning mantra got you a little excited to have a cleaner home.
Because, if we are being really honest here, it's not fun having a messy home.
A messy home is just truly terrible to look at and it's unbelievably annoying when everything is everywhere and out of order.
Luckily for you, there are a few genius home cleaning tips that will allow you to maintain a home clean home while making it inviting for your guests and easier for you to manage.
Here are 16 easy home cleaning tips to keep your household sparkling clean at all times!
Similar topics:
How to have a home clean home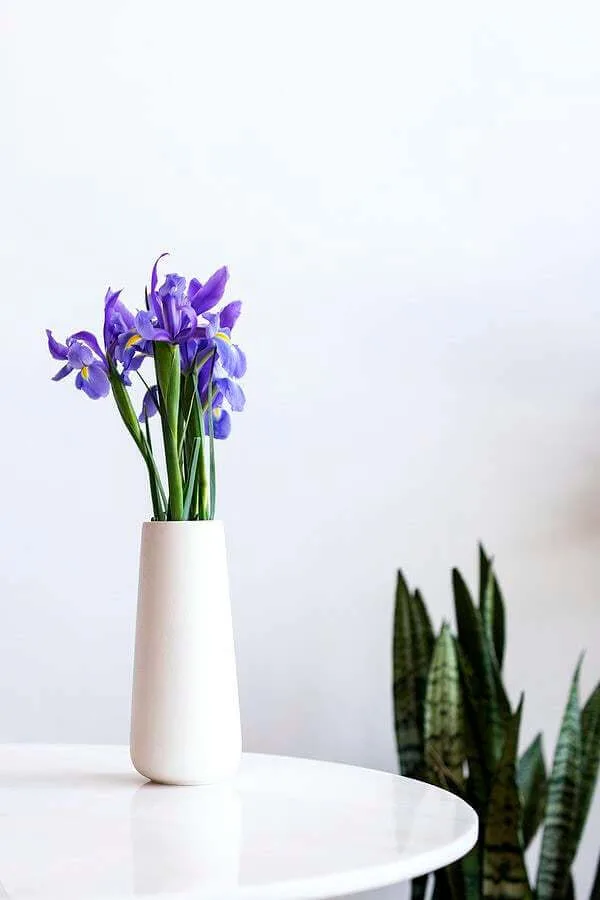 1. The no shoes rule.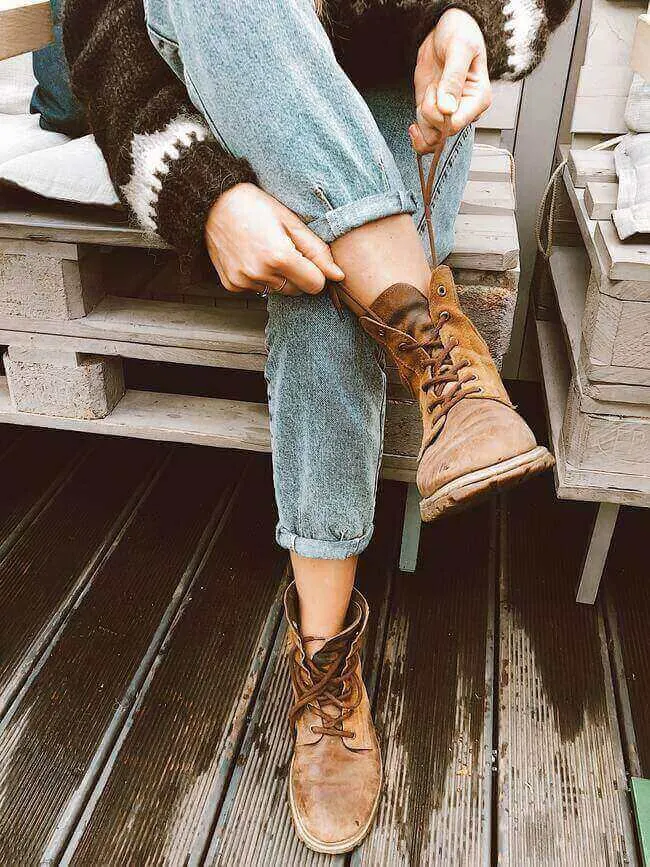 You actually already conduct this habit, but I was prompted to add it for its value for your ability to maintain a clean home.
When it comes to maintaining a home clean home, germs will likely come into the household if you don't properly clean your shoes.
In fact, extensive study has produced evidence that shoes serve as a reservoir for pathogens including viruses and bacteria, and it is possible that these germs may be on the outside of your shoes when you enter the home.
So if you're a person who finds it difficult to stand barefoot, then always keep a separate pair of clean slippers strictly for home usage only. That way you can keep your home spic and span all month long.
Recommended: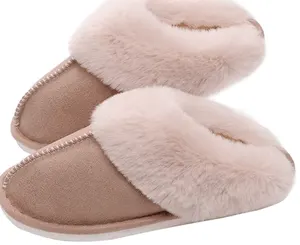 2. Floor mats.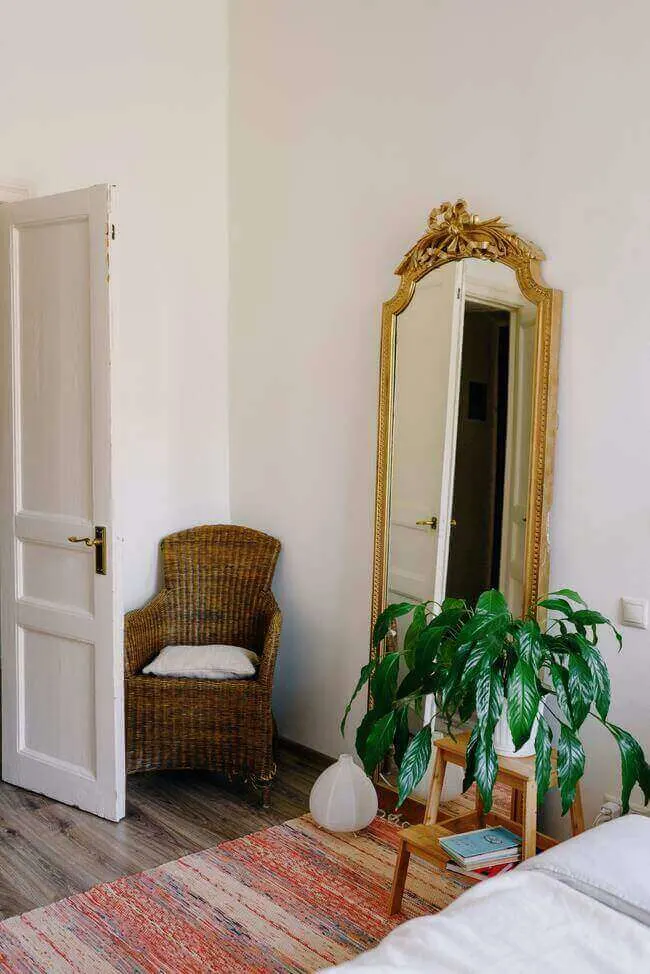 Putting mats throughout the home is a very sure way that you'll be keeping your floors free of stains. After all, mats and area rugs are very useful items intended to protect the floors from any dirt and debris.
So it's best to place them in the areas where you frequently walk in with your shoes on or use the most such as your home entrances, bathrooms, the kitchen in front of the sink, and hallways.
There are also many mats that are wonderfully designed these days and that don't look poorly made, so you don't need to worry about them impacting the look of your home.
Recommended: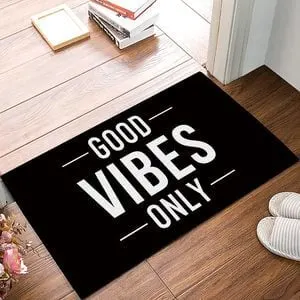 3. Dusting routine.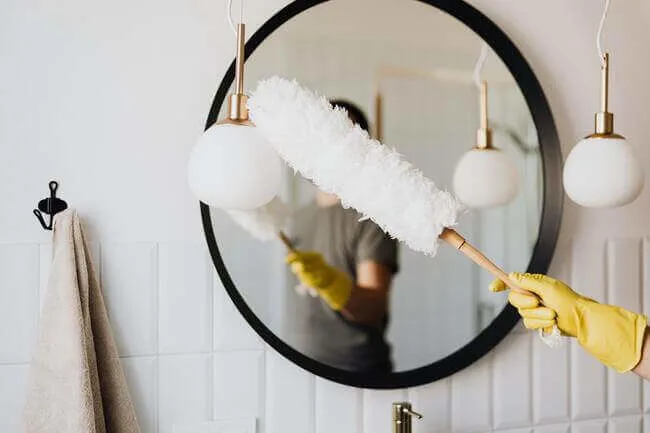 A very simple and easy-to-follow habit that'll really help you keep your home sparkling clean is dusting your home paired with another task.
This might sound overwhelming, but if you are going to be doing your laundry already, why not dust in between loads?
Many people tend to forget to dust their homes and this is a great way to never forget so you can easily maintain your home clean home.
Also, try using a microfiber glove, they work wonders!
Recommended: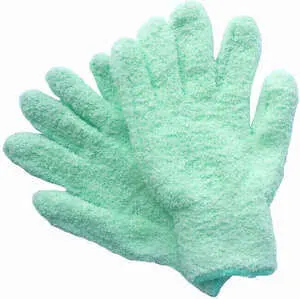 SEE ALSO: How to Stop Being so Darn Messy (& How to Fix it!)
4. Liners for drawers & cabinets.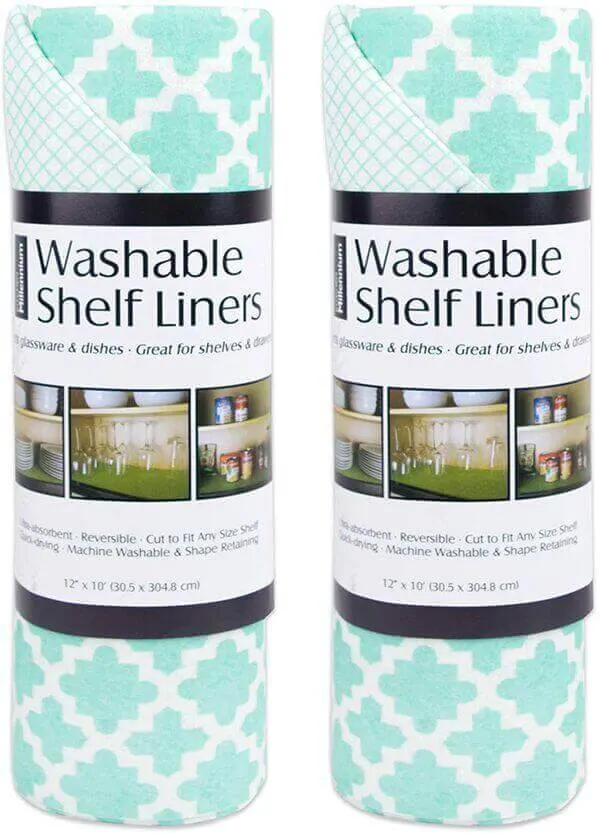 For a sparkling home clean home, it's totally worth buying shelf lining to shield your cabinets and drawers from moisture and stains.
Shelf lining helps avoid water stains and circles on shelves as well as oil and dye rings from bottles of wine, cans, and oils. ​​
Remember, for a home clean home, these surfaces are important, and a liner will hold your home in good shape.
Also, they are very easy to clean if something does end up creating a mess. After all, they are removable for a reason.
5. Table coasters.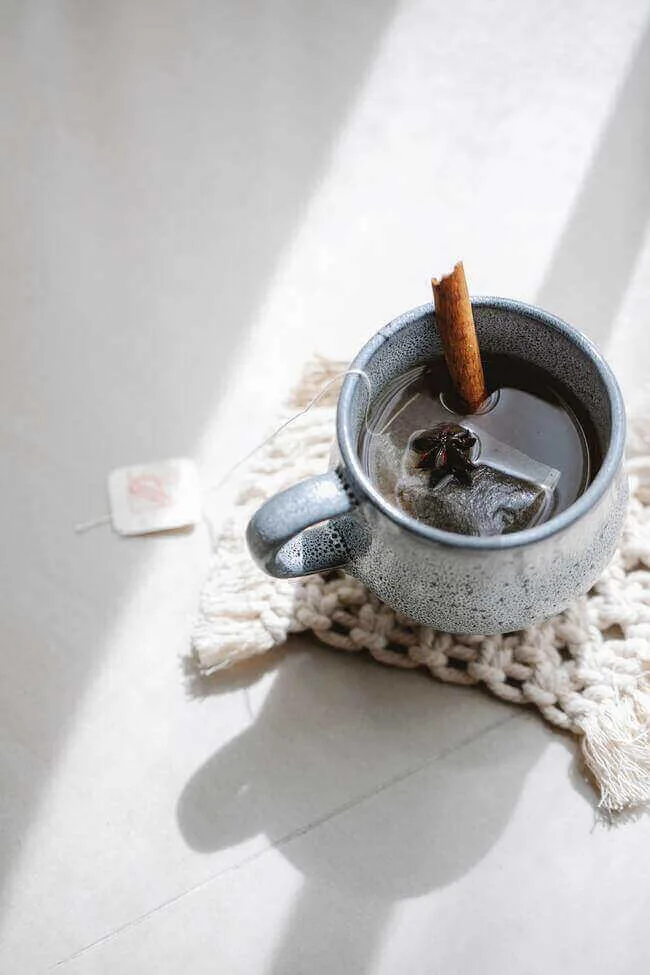 Coasters might seem old-fashioned, but they sure can save you a lot of time from trying to clear everything off the table and keep you from spraying and scrubbing for that home-clean home you are craving.
Furthermore, some stains can damage surfaces, such as wood, and there is a variety of adorable coasters for the picking. And if you happen to drink anything cold those sweat stains are all taken care of.
6. Portable vacuum cleaners.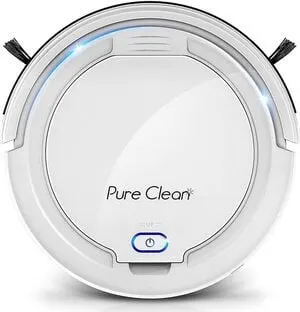 Now if you are thinking that this particular home cleaning device is expensive, they really do pay for themselves once you realize how easy they are to work with.
A small portable robot vacuum cleaner is a great home cleaning tool. They help remove dust and make cleaning your rugs, carpets, and hardwood, so much easier.
I personally have a robot vacuum myself named charlie and when I activate him to vacuum, I am always amazed at how much debris he runs over for the hour duration that I have him vacuuming my home.
So ditch your ordinary vacuum and make way for a light and portable robot vacuum where you can set it and forget.
SEE ALSO: 10 Easy Ways to Organize your Home just like Marie Kondo
Many people drop items onto the floor and they always make a mess as they step into their house. When they do this it keeps piling up.
However, if you follow some sound cleaning advice from Marie Kondo, after returning home, it is better to easily unpack your bags and carefully stack all of your most used things in their specified locations.
Make use of your handbags, keys, shoes, and jackets by putting them in these specified places daily.
8. Storage bins.
Now is the chance for you to render storage bins your new best mate!
By adding some bins in the house, or ideally per room or in each wardrobe, you would be one step closer to achieving the goal of having a tidy and organized home.
The key explanation here is, if you mistakenly locate an out-of-place object, you can simply place it in the bin and then restore it to its proper location later.
This is perfect for cleaning quickly if you have friends coming over and you want to minimize the amount of clutter in a matter of minutes.
9. Cleaning spray.
By having a convenient cleaning spray bottle in your bathroom, it'll be so much easier to give your bathroom some quick love after using it.
You can keep some household cleaner ready or make a really basic homemade cleaner using vinegar and water yourself.
Your sink and any areas that are dirtied will be simple to clean after you execute this one simple cleaning move.
Similar: 10 Essential Bathroom Items to Rid Bathroom Smells for Good
10. Bathroom squeegee.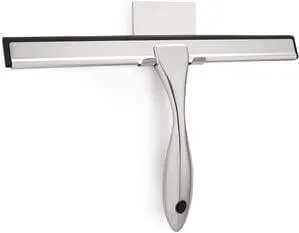 Did you know you can help keep your shower clean just by removing water after your daily shower?
A bathroom squeegee helps remove more of the water left on your shower doors and walls, than if you were to let it stand. Plus, it whisks away anything you've left behind that will one day become soap scum.
11. Fridge liners.
Having liners for your fridge will help you immensely with your cleaning routine, as they help protect the surfaces in your fridge from any accidental spillage or leakage that comes from certain foods.
12. Mulitple Garbage bins.
Try placing garbage bins in all of your bedrooms and bathrooms to avoid littering, and so you can have access to a garbage can instead of having garbage just lying around the house. This rule is especially important if you happen to have kids!
13. Collect receipts.
We all know that paper clutter is among the most irritating messes to contend with, and everybody struggles with this dilemma.
We hold our receipts and guarantee ourselves that we are going to swap or refund these items, and because of this, our mail and paper piles up.
To minimize this, organize where you collect both your receipts and bills. This can be in one of the cubbies in your shoe rack or a kitchen drawer that you can keep a close eye on.
14. Baskets.
We've already talked about storage bins and how they are a must for quick cleaning, so now taking it up a level, because beautiful baskets can make your place look both organized and cozy at the same time.
They are great for storing little things to keep out of sight like remote controls or extra toys for the kids. And you can find pretty baskets at almost all stores.
15. Cleaning essentials.
Sometimes our cleaning tools can clutter up our homes, though they were created to clean our homes, they can be difficult to store.
Cleaning tools can be unsightly if they are dirty, left lying around, or left for a prolonged period of time.
To minimize this issue, try using a hanging hook or a broom gripper to hang all of your cleaning supplies and cleaning tools. This will help you organize your home and help keep it clean.
16. Organizing system.
Lastly, in order to remain coordinated with your home life, develop a system that focuses on the areas of your household that you are deeply annoyed by.
Start with one room and write out what you wish to accomplish for it. Then set aside some time to finish some of the tasks needed to complete it.
This will allow you to work towards removing certain recurring annoyances, and some pessimistic feelings, that keep you apart from your cleaning goals and having a lasting clean home.
---
There you have it. If you follow a few of these simple yet tiny cleaning tips (on a daily basis) you can save a lot of time and effort. And maintain that sparkling clean home that you deserve to live in!
You may also like:
8 Laundry Room Organizational Items to Make Life Easier
10 Genius Organizational Tips from Tidying Up with Marie Kondo
14 Secrets to Styling a Bohemian Home Like No Other
Welcome to Everything Abode, your daily inspiration for every activity at home!
Our goal is to inspire you to live an elegant and chic lifestyle from the comfort of your home.
We'll help you express yourself through authentic style, aesthetic beauty, and stylish home decor.
Subscribe to Get the Tools That Make My Blog Successful!
When you join my newsletter, I'm going to send you insider advice and tools that I use to grow my blog! I only save the BEST for my email list so don't wait!