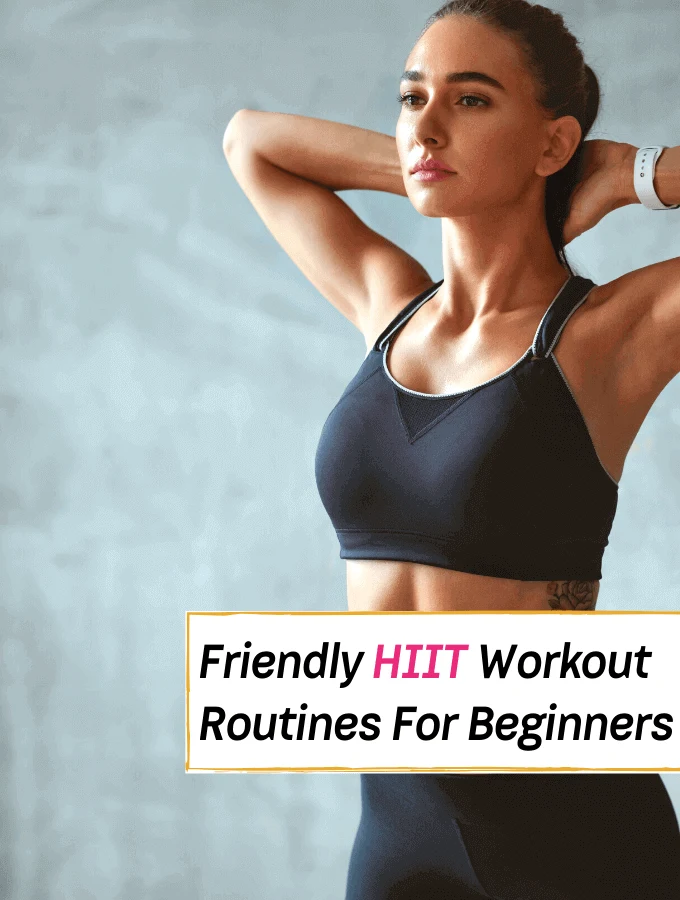 Do you have your ambition back to get into shape this year?
Or are you wanting to kick it up a notch and learn what HIIT is all about?
Whether you're new to fitness or not and when it comes to working out, you've probably heard about HIIT at some point or another.
HIIT (high-intensity interval training) is a really great workout if you would like to see fast results while maintaining your shape in short quick fitness bouts.
HIIT workouts are trending for good reason and they won't stop anytime soon– and that's because they work!
In this article, we are going to go over the simple benefits and health reasons why interval training and HIIT may be for you.
Then we're going to glace at four quick and efficient HIIT workouts (designed specifically for beginners) while giving you some fast tips to get the most out of your workout routine.
Let's head into why interval HIIT training is taking the fitness world by storm and may be the right fitness option for you!
Similar Topics:
How to get the most out of your HIIT training.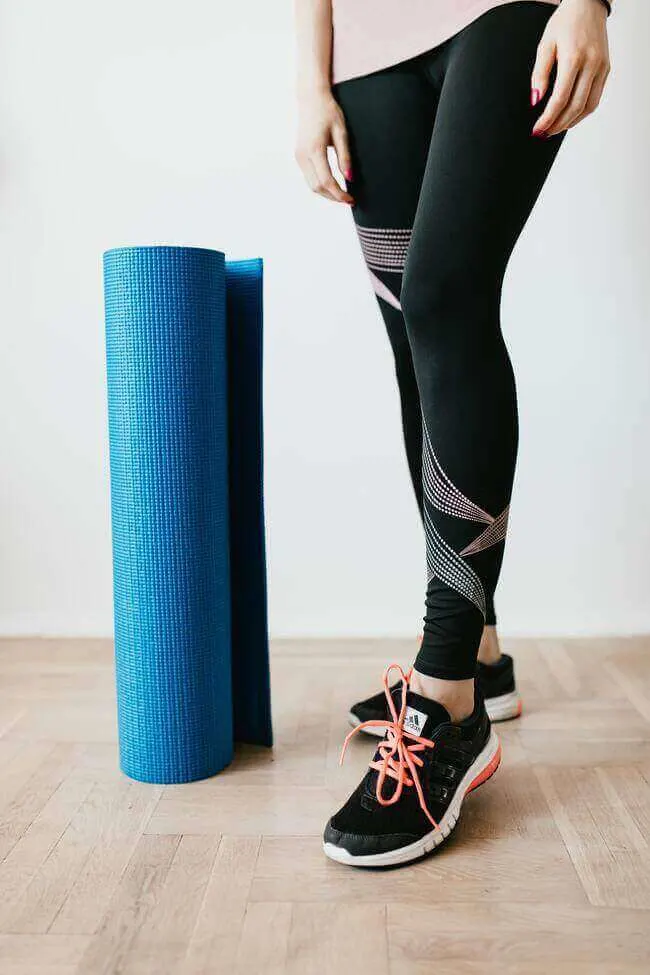 What is HIIT?
HIIT stands for high-intensity interval training and is a brilliant method for beginners to get in shape fast.
It's designed to introduce you to interim exercise so you can ease into it harmlessly — thus gradually building up your tolerance to get into better shape and lose those extra pounds you've been wanting to get rid of for quite some time.
In short, it's shorter workouts that are designed to build strength over time and that's why it's gaining so much speed.
Can a beginner do HIIT straight away?
Whilst HIIT training may be an intense way to work out, the great news is that your physical activity is relative to your fitness level.
Because even walking cycles (for this type of training) can be used as a beginner — of course, if a sufficient amount of strength is achieved.
Nonetheless, any beginner can start interval training and there are four workouts picked just for beginners in the workout section later in the post!
Is a 10 minute HIIT workout enough to gain its benefits?
The reason HIIT is popular by demand is that just 10 minutes of interval training can burn more calories than a half-hour of standard running.
Plus, your body will burn fat for 24-48 hours after interval training due to the intensity, thus burning more calories during the post-HIIT time as well.
How many days a week should you do HIIT?
It's highly advised that two or three days a week is all you need to be paired with a decent amount of interval training.
As long as you create a resting period for between sessions (usually a standard of 24 hours of rest and rehabilitation between your HIIT workouts) you should see great results.
What about HIIT and food?
It's highly recommended that you eat daily regular small meals to create a great working metabolism for your training.
Balanced meals with both carbs and protein, along with timely snacks before and after HIIT training are a perfect way to get the most out of your workouts.
Now that you have a good idea of what the basics of HIIT are, let's head into the 4 beginner HIIT workout routines that are intended for beginners to make you want to get back into fitness this year!
4 Quick and Easy HIIT Workouts for Beginners.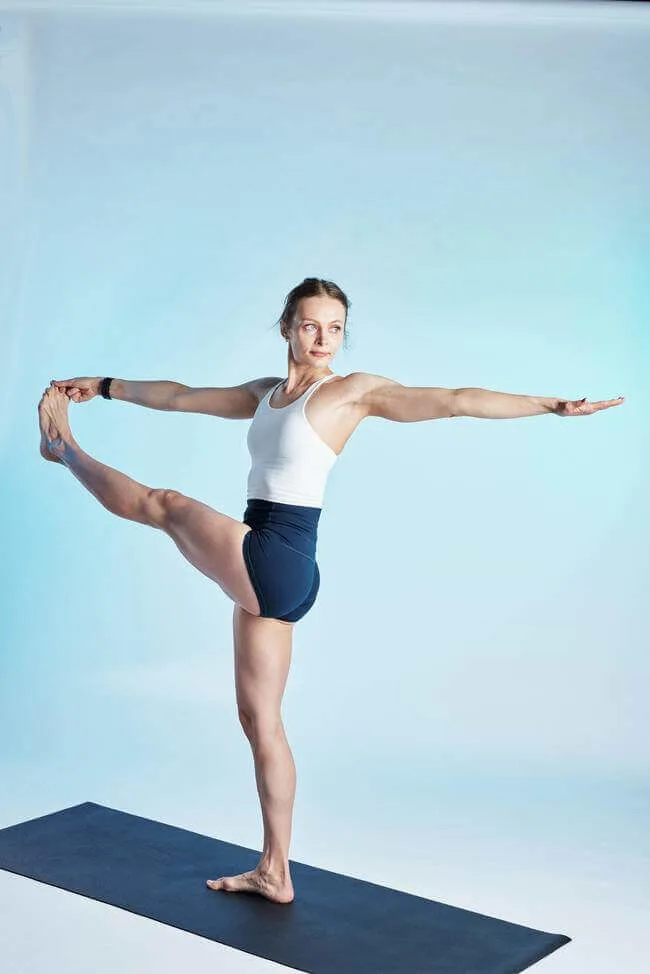 Workout #1. Low Impact FULL BODY HIIT Workout.
This is a great workout for those who don't want to do fast movements. Especially if jumping around isn't your thing.
Workout #2. Full Body HIIT Workout – Beginner Strength.
This workout includes basic movements to build muscle and is great for newcomers. Work on correcting your form and then complete as many reps as possible within the interval.
Workout #3. HIIT Abs for Beginners.
All you need for this workout is your body weight! For this HIIT workout complete each exercise for 20-seconds on, 40-seconds off. Complete 4 total rounds.
Workout #4: Walking INtervals cardio Workout.
Even walking-based interval training can even be done in a tiny space in your own home.
This quick 25 minute HIIT workout will alternate between periods of higher intensity to lower intensity (with active rest in between) to help you make the most out of your workout time and build your fitness level using HIIT simply by just standing.
Bonus: Beginner HIIT workout on a Treadmill!
Start with a 5-min warm-up at a brisk walking pace.
Run/Sprint 1 minute followed by 2 minutes walking – repeat 5 times for 15 minutes.
Walk 5 minutes at an easy pace to slow down your heart rate.
Recommended: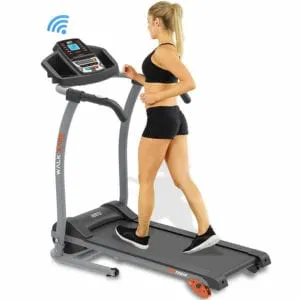 by Hurtle $259.52 (*Prices can change)
6 Tips to get the most out of your HIIT training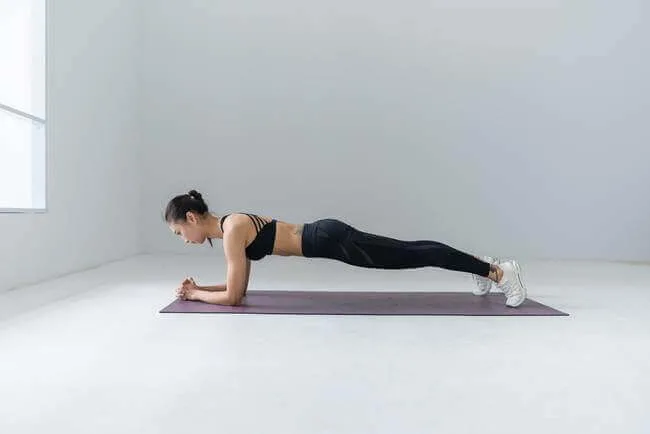 1. Listen to your body during your workouts.
Modify or skip over any moves that are too extravagant for your current fitness level. You can always modify to make things easier, just be careful not to change the fitness around that will impact your safety.
2. Eat the perfect snacks.
Great HIIT snacks include; Apple with a hard-boiled egg, sliced banana on a rice cake, greek yogurt with berries, whole-grain toast with nut butter or sliced meat, oats with dried fruit, and/or hummus on pita bread. *Source
3. Wear the right shoes.
Good footwear is paramount for success with interval training. These are the best shoes for women for HIIT workouts; Nike Metcon, Asics Gel-Quantum, Reebok Crossfit Nano, Puma Cell Riaze, Asics Gel-Venture, Adidas Powerlift.
Recommended: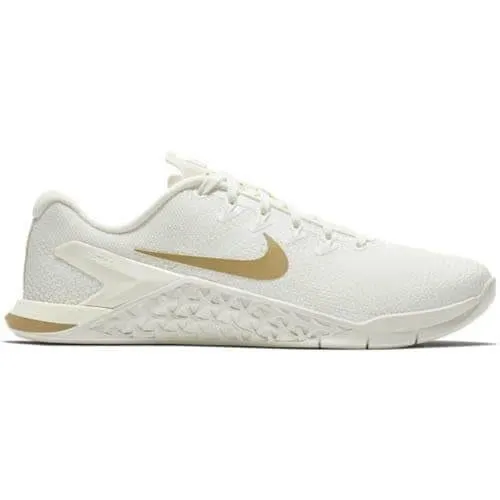 4. Don't overdo it.
There are many factors that make interval training so effective, including pushing your heart rate into a specific training fitness zone BUT as a beginner, you don't want to overdo it. Always allow your body to rest in between workouts.
5. Don't skip the warm-up.
Doing a warm-up before HIIT exercises protects your heart by letting it progressively ramp up and shift into a higher gear. Without warm-ups, you'll run the risk of placing injury and strain on your cardio practices, which may cause minor damage if it's done frequently over time.
6. Lastly, always remember to breathe and have fun!
When it comes to getting in shape, always go at your own pace and try not to rush things. If you take breathers that's okay, too! You'll get to your desired fitness goals if you run your own race and have fun!
SEE ALSO: 5 Tips to Lose Weight Fast Without Moving Your Body
---
There is no doubt that having a great workout regimen like HIIT can enhance your daily life.
Your wellbeing will thrive, you can enjoy a sense of satisfaction when you start seeing great results, and you'll be better prepared to reach your higher fitness goals if you stick with it!
See Also: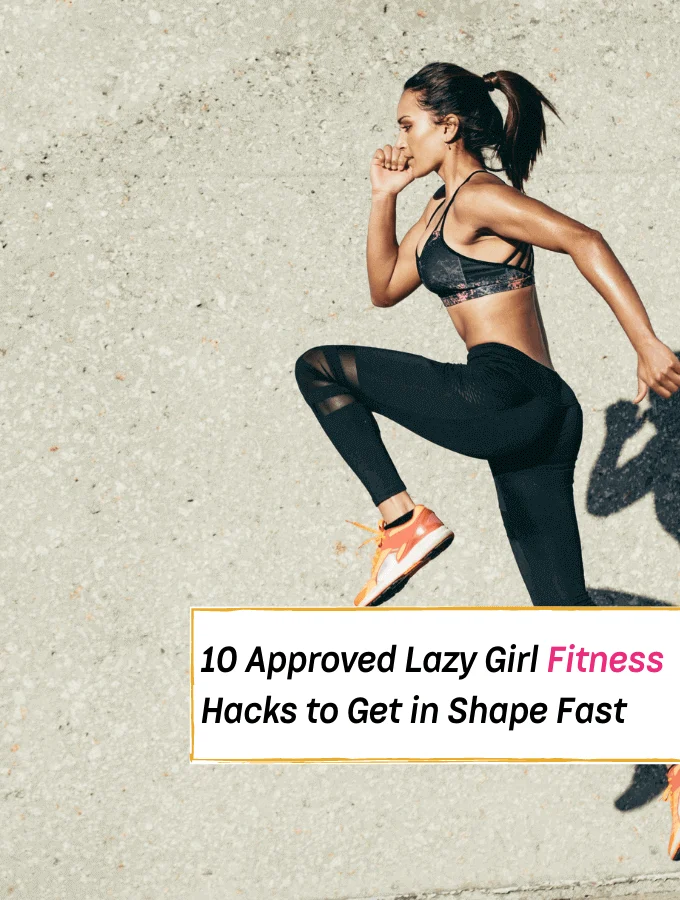 Check out, 10 Lazy Girl Fitness Hacks to Exercise Easily, next!
You may also like…
5 Tips to Lose Weight Fast Without Moving Your Body
7 Superfoods That'll Help You Lose Weight & Burn Fat
10 Lazy Girl Fitness Hacks to Exercise Easily
12 Things You Should Probably Do Every Single Day
Welcome to Everything Abode, your daily inspiration for every activity at home!
Our goal is to inspire you to live an elegant and chic lifestyle from the comfort of your home.
We'll help you express yourself through authentic style, aesthetic beauty, and stylish home decor.
Subscribe to Get the Tools That Make My Blog Successful!
When you join my newsletter, I'm going to send you insider advice and tools that I use to grow my blog! I only save the BEST for my email list so don't wait!