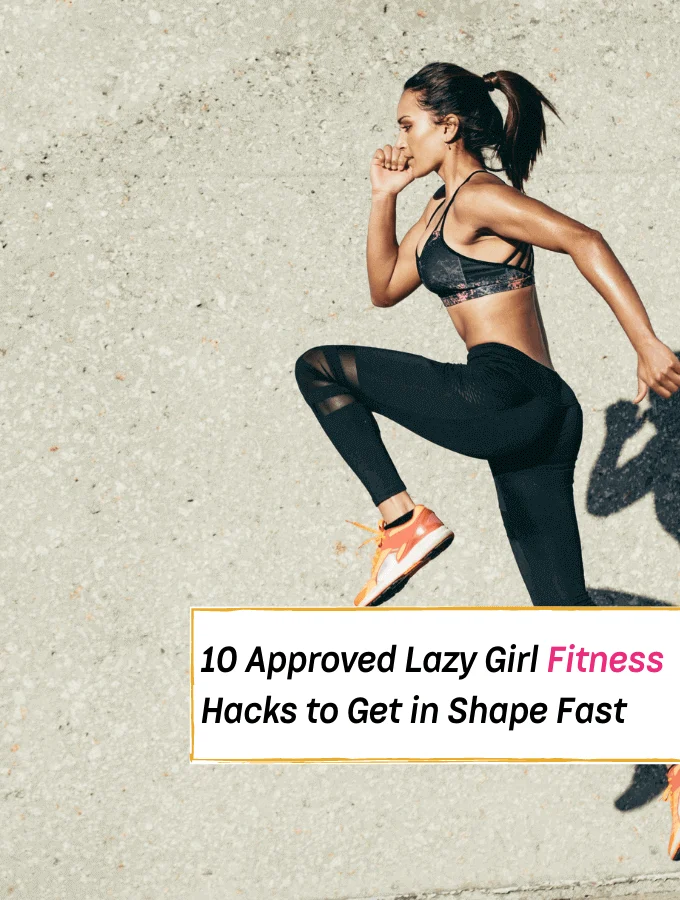 Have you been trying to go to the gym 2/3 times a week but find yourself tired and not progressing?
If so, whether you're trying to slim up for summer or anytime throughout the year, these lazy girl fitness hacks and exercise ideas will help you lose weight quickly.
Follow these fitness hacks to not only boost your confidence when it comes to staying in shape but to help you stay healthy.
They'll steer you in the right direction towards getting in great shape and making working out a weekly occurrence that sticks.
Similar topics:
10+ Ways to Get Fit If You're Really Lazy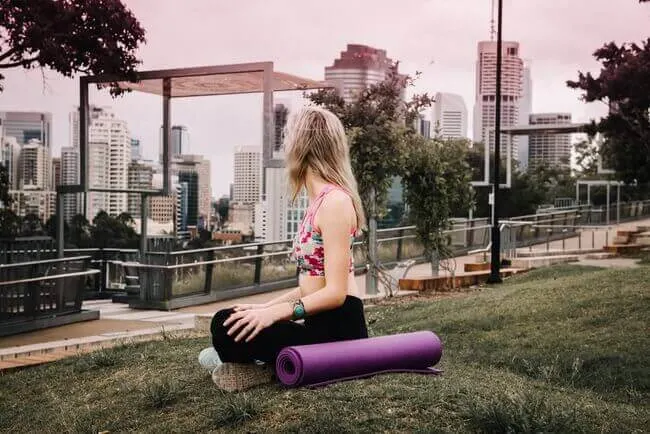 1. Have and wear good workout clothes.
Whether it's your favorite pair of workout shorts, your muscle shirt, or sports bra, workout clothes and exercise outfits all serve a purpose.
They can help you wick sweat away, give you extra support but the most important thing is the motivation they will bring you before and during your workouts.
Think about it this way, if you have comfortable workout clothes (reserved exclusively for exercising), putting them on will be a great mental trick to get yourself in the mood to exercise.
2. Follow a consistent workout routine.
A consistent exercise routine is essential. Research shows that a morning workout is the best way to establish and stick with a routine. However, if you are not a morning person, don't worry about it. As long as you are consistent, your body will adapt to training any time of the day.
3. Go to the gym during off-peak hours.
Avoid going to the gym during peak times, when everyone is using your favorite weights and machines.
Exercising during off-peak hours reduces traffic and wait times, and makes it easier to get a better workout.
You can earn bonus points for exercising at lunchtime to increase your productivity at work.
4. Find somewhere in your home to work out.
It doesn't matter how small your living space is because you can always find an exercise that'll work for you even if it's a small space.
For instance, try some fitness exercises that don't require standing up such as squats, these tummy crunches, and dumbbell movements for easy ways to add fitness at home.
5. Use your own weight for resistance.
Getting in great shape doesn't necessarily have to involve fitness equipment either!
In fact, you can use your own body weight as resistance during a workout. These bodyweight exercises are easy to do because they don't require any equipment at all and can be done anywhere and can easily be tailored to suit your needs.
6. Keep it simple.
Whether you attempt to do long cardio workouts or shorter basic stretches, try to keep it as simple as possible at the start.
You can always push yourself as time goes on or when you feel yourself getting stronger, but keeping your workouts simple is the best approach to getting fit and staying consistent with it.
For example, let's say you start out with 10 push-ups and 10 sit-ups each day… Keeping it simple like this will be far easier than doing sets of 20 or 30 right out of the gate.
7. Walk and stand for 20 minutes daily.
Simply walking and standing more is a good idea to get in shape.
Studies continue to show that sitting for prolonged periods increases obesity, poor posture, and chronic pain.
So whether that means getting a standing desk at work to reduce your time sitting or you start parking your car further away in the parking lot, to improve blood pressure and stress, walk and stand for a least 20 mins a day.
8. Download fitness apps.
If you have never heard of Tabata before, you're in for a real treat.
For beginners who would like to get in great shape in little time, Tabata is a fitness app that provides fitness videos such as HIIT (high-intensity interval training).
These exercises only require five minutes for easy and fast workouts making them a great way for getting in shape in no time at all.
9. Chow down 30 minutes prior to working out.
Did you know that eating simple carbs before working out will give your body the extra energy it needs?
It is important to ensure that your body has the right nutrients in order to maximize performance and recovery after a workout.
Carbohydrates increase your body's ability to use glycogen to help fuel high-intensity and short-term exercises. Healthy fats also fuel your body for more intense and longer workout sessions.
Simple carbohydrates can be found in foods such as fresh fruits and dairy products. And healthy fats can be found in avocados, nuts and seeds, and olive oil.
Keep in mind, simple carbs can also be found in processed and refined sugars such as candy, table sugar, syrups, and soft drinks. However, this is not the energy you want to support your workouts, so stay healthy!
10. Create playlists filled with motivating songs.
If you don't have Spotify, now's the time to get it.
That's because fast motivating music will always help aid you in adding more activity to your lifestyle.
Whether you can create your own music playlists for walking, jogging, and of course exercising, music will add a sense of fun which is just what you need when working out.
11. Prepare your workout clothes the night before.
Whether you're trying to squeeze a workout in before work or after, preparing your workout clothes the night before will subconsciously prepare your brain to move your body the next day.
And if you are interested in being ultra-productive before you nod off to sleep? Here are 9 perfect night rituals that'll take your evenings up a notch!
12. Don't force yourself to do workouts you dislike.
Finally, don't force yourself to do something that you don't like or dislike when working out.
All you have to do is incorporate activities you already enjoy, such as walking to work or hiking with more hills.
Enjoy the process and take time to enjoy what you're doing. This will motivate you to do more!
---
There you have it. You can be fit in no time if you follow some of these fitness hacks and adjust to this new way of getting in shape in small ways.
Because it is possible to get in shape!
And if you are looking for more healthy ideas to include fitness in your lifestyle? Check out The 5 Keys To Finding Your Active Lifestyle Here!
Thanks for reading!
See Also: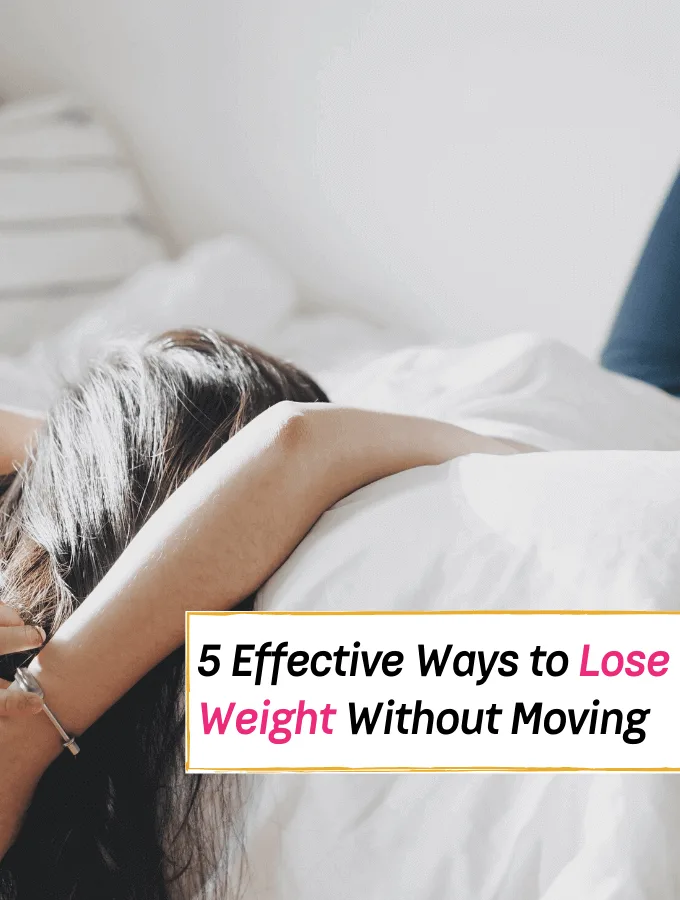 Check out, 5 Tips to Lose Weight Fast Without Moving Your Body, next!
You may also like:
7 Superfoods That'll Help You Lose Weight & Burn Fat
12 Things You Should Probably Do Every Single Day
7 Health Benefits Of Becoming A Vegan
8 Meal Prep Tips That'll Make Your Week So Much Easier
Welcome to Everything Abode, your daily inspiration for every activity at home!
Our goal is to inspire you to live an elegant and chic lifestyle from the comfort of your home.
We'll help you express yourself through authentic style, aesthetic beauty, and stylish home decor.
Subscribe to Get the Tools That Make My Blog Successful!
When you join my newsletter, I'm going to send you insider advice and tools that I use to grow my blog! I only save the BEST for my email list so don't wait!