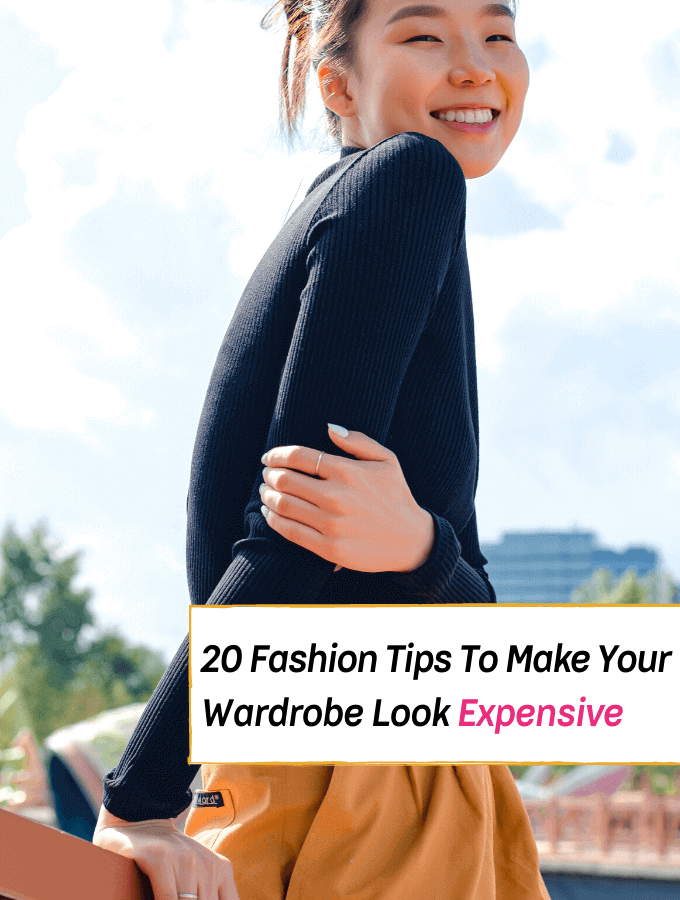 You're probably thinking in order to achieve an expensive looking wardrobe, one would have to spend a ton of money, right?
After all, expensive usually results in being pricey and since we all want to look like celebrities but we don't all have celebrity money, maybe it's time to know some good sound fashion tricks, that you've been missing out on.
Plus, who isn't guilty of making less than wise decisions when it comes to our wardrobes no matter what the budget is?
SO if you are hanging onto old clothes way too frequently, if you are impulsively buying things simply because it is staring you cold in the face while waiting in the line up trying to stick to your budget? It's time for a change!
Also to top things off, since our clothing tastes and needs change significantly with each passing season, this can also make us stay trapped in one particular time, era or decade, or we can go the exact opposite route and keep buying fast trends that just aren't working for us and our bodies.
And when this happens, where does this all lead us? It leads us in the same familiar direction time and time again — that's not having the right things to wear during the times when we need them the most.
So if you can relate to all of this? The good news is, is that inexpensive clothing and accessories (lacking high-end designer labels) can still look amazing and like you've spent a lot of money on them… but only if you follow these 20 stylish and creative ways that'll make your clothing and accessories look pricier then they really are.
All you need is a good eye for detail, a bit of creativity, and a few small tweaks here and there to easily make your wardrobe look extra expensive.
Plus, you'll always look amazing no matter what budget you have if you follow a few of these amazing styling tips below.
Let's get started!
Similar Topics:
20 Stylish Ways That'll Make Your Wardrobe Look Expensive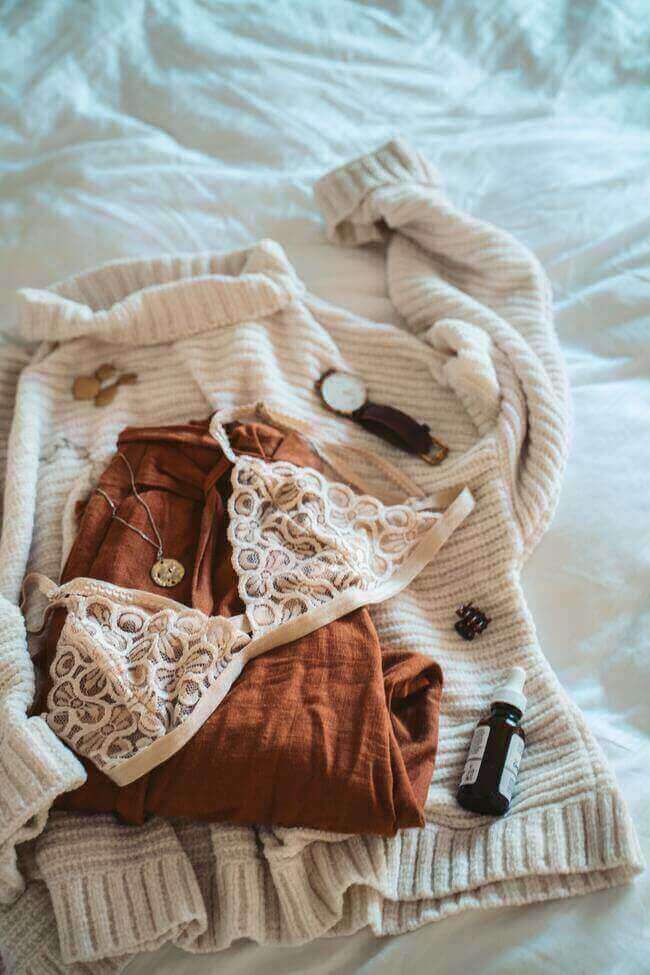 1. Keep a Disposable Razor & Lint Roller Handy.
How exactly does a disposable razor or lint roller have to do with enhancing the quality of fast fashion? When you have all your clothes pilling, fur, hair, and various other scattered bits, it certainly improves the look of your outfits.
2. Glam up.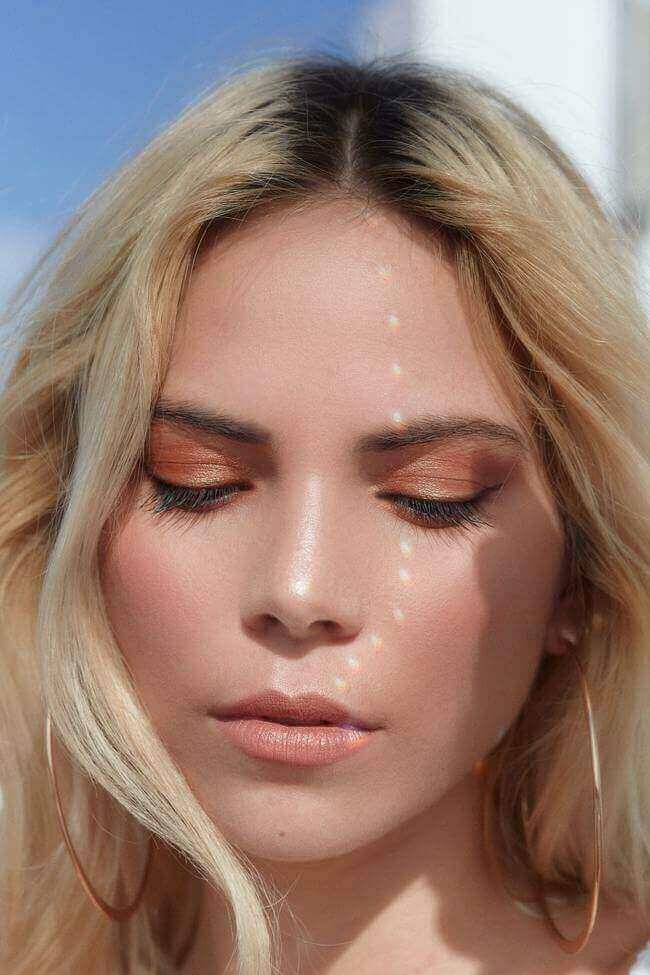 If your lipstick is finished, your nails are sculpted (or even polished and filed), and there's no hair out of place, it means you've taken attention to detail seriously and most likely will have good consideration of your wardrobe.
3. Don't Buy or Keep Something That Doesn't Fit.
It's not uncommon to hang on to things that don't fit or suit you anymore in the expectation that one day they'll be fine. Holding on to these pieces – which you can't wear physically – is one of the worst things you can do if you want to enhance your style.
4. Have a Few Dressier Pieces appropriate for all weather conditions.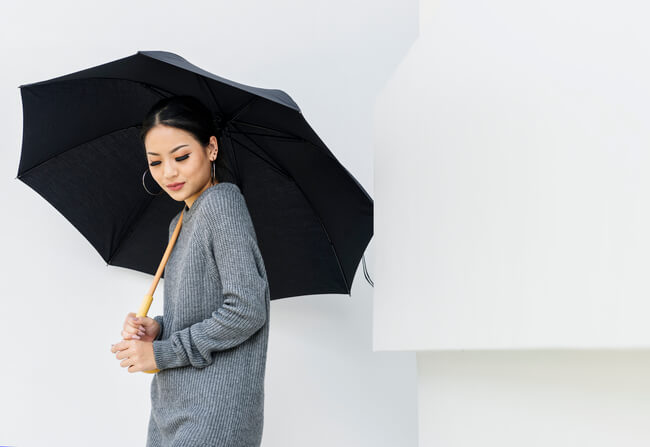 We likely feel like we need to wear something different – and hence anything new when we are going to an event. Instead of buying something unique for just a few occasions, aim to have some more versatile dresser items in your wardrobe that work seamlessly for all weather forecasts.
5. Spend More money on Classics that'll stand the test of time.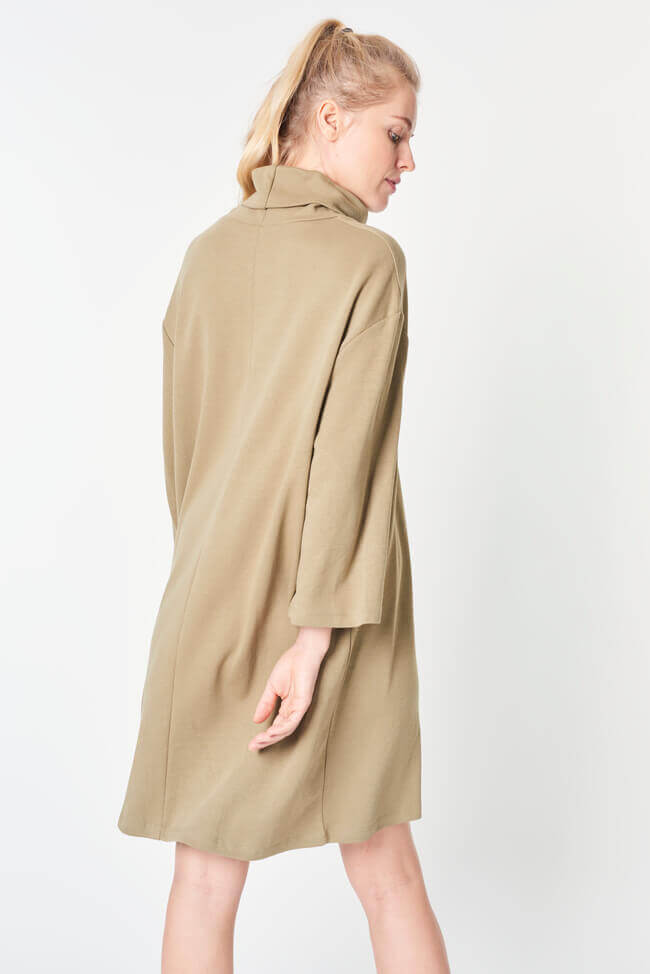 For classic pieces that always remain in style (like a pair of dark wash skinny jeans or a tailor-made blazer), think about spending more on those items and mixing them with your cheaper discounted clothes.
6. Pay a Close Eye to Details.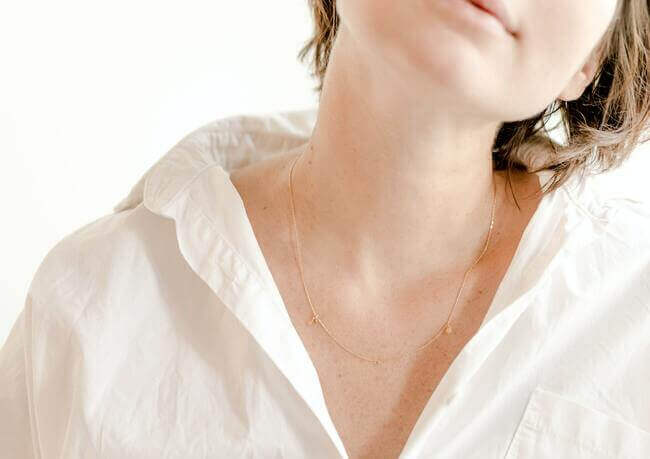 Uneven stitching, cheap plastic buttons, or crooked zippers can blow your cost-conscious cover. Make sure to keep a close eye on the details especially if you are buying from the clearance rack.
7. Avoid Fake Bling.
Buying inexpensive jewelry is great, but always be wary of going overboard. Go for strong pieces of gold or silver instead of gems and diamonds. Plus you can give them a coat of clear nail polish to prevent them from becoming tarnished too fast.
8. Dark Wash Jeans Will Always Look Best.
The best way to spot a cheap pair of jeans is through their fading, shrinking, and details. It's best to stick to jeans that are dark or have a strong pair of black or colored jeans.
---
Similar: 11 Laundry Hacks That Will Make Your Clothes Look Instantly Better
---
9. Steer Away from Fake Suede.
Fake suede is the hardest to imitate (and usually looks the cheapest), while softer and patent leather faux versions tend to look the most expensive.
10. Stick with basic color palettes consisting of blacks, greys and whites.
Often falsely being accused of being boring by fashionistas is the black and white scheme. The reason for this is, these fashionistas either want to sell what's in season or they have a big budget. Either way, the fact of the matter is that these colors are always going to be timeless and they will always stay chic for every season.
11. When it comes to fashion, always follow the 90/10 Rule.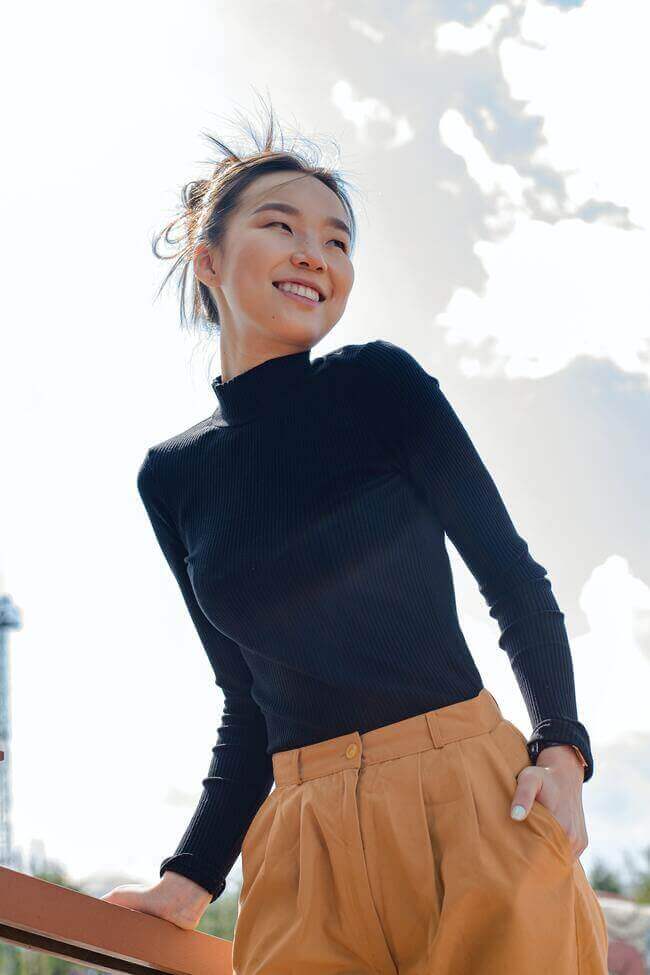 Try and keep 90 percent of your lower-priced items in shades of black, white, gray, or a combination of those shades, and the other 10% full of patterns and color. This will ensure that you maintain a wardrobe that lasts longer than if you were to buy trends with patterns that outdate themselves after a few short seasons.
12. When buying handbags, the Sturdier the better.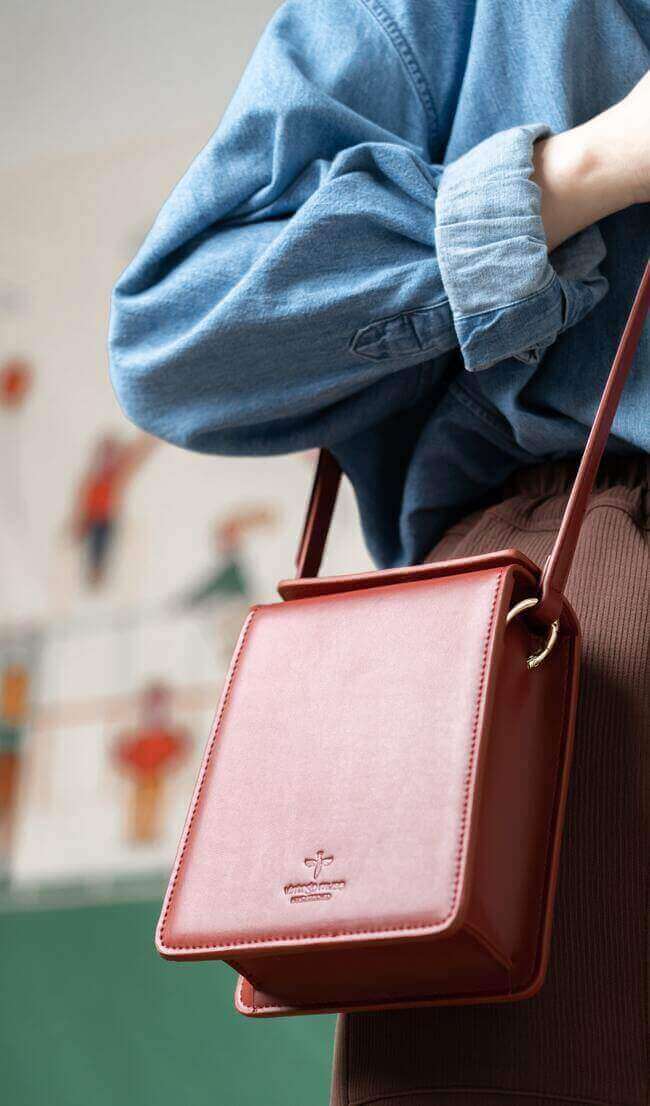 Less streamlined bags that slouch and that are baggy look less expensive than clean crisp lines that are sturdier when buying a handbag.
13. Try to wear Patterns Diligently.
Mixing patterns requires a great deal of color theory, balance, and composition knowledge. So if you are trying to accomplish a patterned look and you still want to wear a print, choose one you love and pair it with a good basic.
14. Match Your Hardware.
When you wear a gold-buttoned navy blazer, don't wear a silver buckle shoe "Hardware" is an object like a belt or a shoe buckle, buttons, zippers, chains on a bag.
15. Easily replace outdated Zippers and Buttons.
Replacing inexpensive-looking buttons or tiny zippers can make a big difference in making cheap clothing look like it costs a lot more.
16. Play with your body's silhouette to achieve the right look.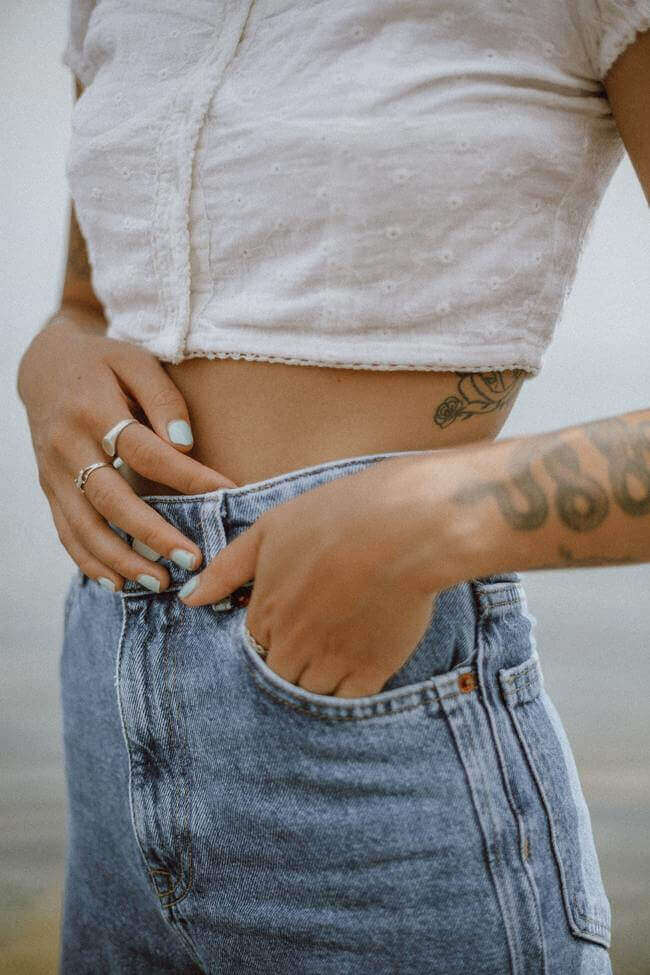 Make sure that your pants reach their best length on your waist (high-waisted jeans are best) and wear elongated necklaces and necklines to add and elongate your height. Inexpensive clothes and accessories can easily help you add inches without needing to have a big budget.
17. Question Every Purchase no matter how big or small.
Ask yourself while shopping: "Is this piece going to help me build the look I love?" You're going to be surprised how many times you're going to put away something when you ask yourself this.
18. Invest in a Pair of Nude & Black Dress Shoes ready to wear.
While you don't have to revamp your entire collection of footwear, classics like black and nude dressier shoes mean you're always going to have something to put on for any occasion.
19. When it comes to sales racks – Sale Racks Are A-Okay – Just Be Picky.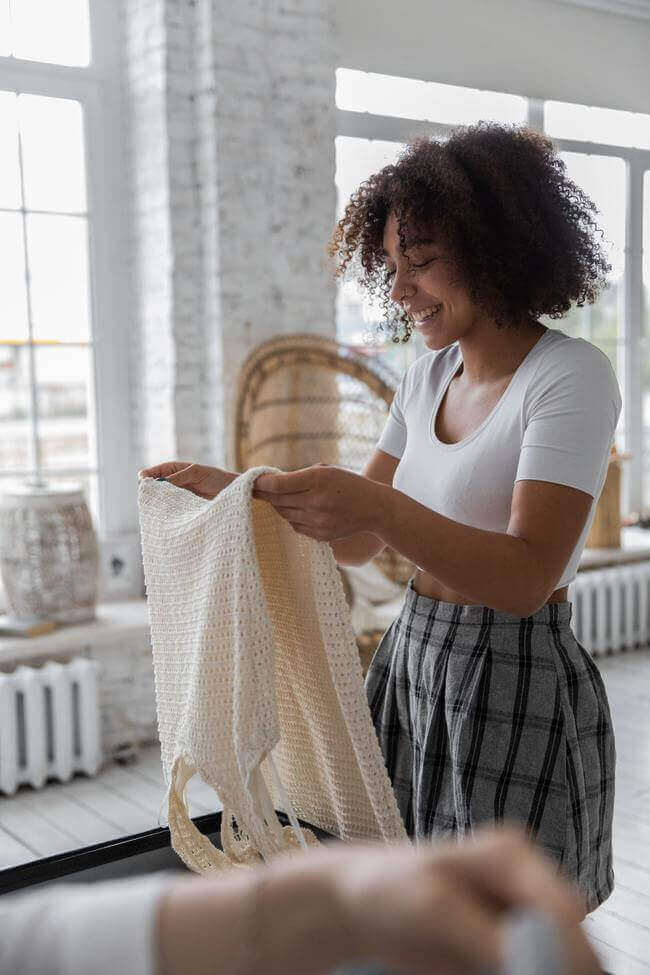 Search through the sale racks, fast-fashion has allowed us to find pieces that look designer without the designer price tag. Just make sure that you are being picky even though it's on sale.
20. Don't forget to Add Accessories (when needed) for the Very Last Detail.
Accessories are going to either make or break an outfit! Whether it's rings on every finger, a statement bag, a bunch of bangles on your wrist, or a good hat? Make sure to always include a few accessories to complete your look.
---
All the world's most stylish women have their own style – they don't play it safe — they keep it simple.
And since all trends will disappear at some point, if you have some classics paired with a few of these tips, then you've got yourself a pretty solid (and wearable) wardrobe!
You may also like:
While you are here… Take My blog challenge!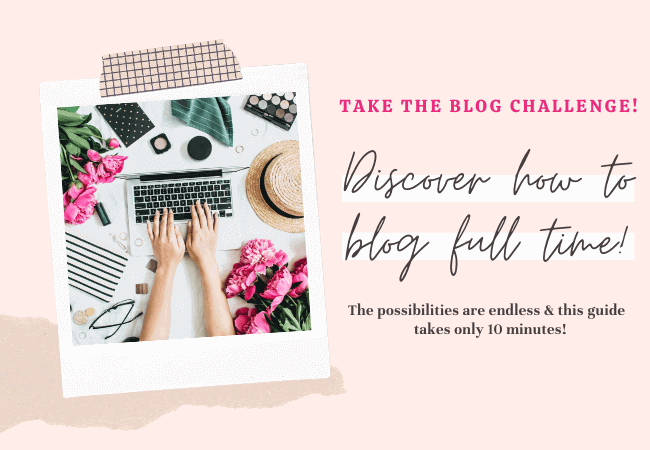 Subscribe to Get the Tools That Make My Blog Successful!
When you join my newsletter, I'm going to send you insider advice and tools that I use to grow my blog! I only save the BEST for my email list so don't wait!