When we need to feel encouraged to reach our goals, Ted Talks created by women for women are the best dose of motivation! Take a look at these Ted talks for that extra push you may need!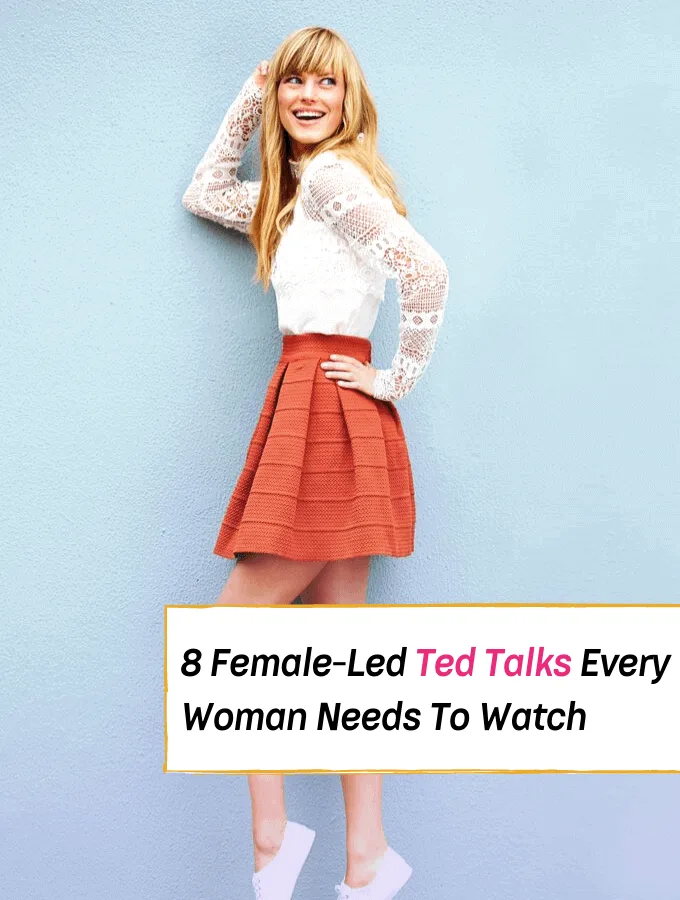 Everyone experiences setbacks from time to time.
And it's when these situations arise that we need to find the right motivation to keep us going.
However, it can be hard to stay motivated all the time, so for moments like these, it is a great idea to listen and watch inspiring stories of others sharing their experiences.
Moreover, this is exactly why we are sharing these hand-picked Ted Talks created by women for women.
These female-led Ted Talks are great for getting the right message across while also giving that extra boost of motivation you may need.
They'll not only help guide you to obtain your own personal goals but they'll also make you think — alongside making you laugh — and will surely get you motivated to think outside the box!
Here are 8 Ted Talks that will inspire you to make a positive change in your life.
8 Female-Led Ted Talks Every Female Needs To Watch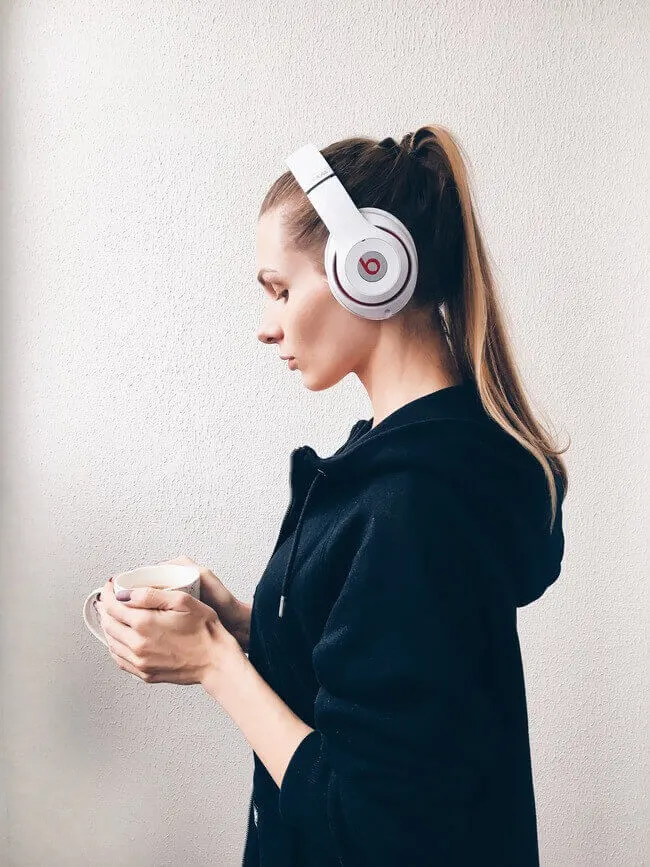 Ted Talk #1. Stroke of insight.
Our first Ted Talk by women for women is best-selling author Jill Bolte Taylor for My Stroke Of Insight where she shares her incredible story recalling the moments of her stroke.
Jill Taylor was a 37-year-old Harvard-trained brain scientist when a blood vessel exploded in her brain while she was home alone.
She was able to watch her mind deteriorate as she could not walk, talk, read, write, or recall any of her life during the moments of her stroke.
Her revelation is compelling and her story is remarkable, and you should watch her Ted Talk and get her book here!
Ted Talk #2. Your body language shapes who you are.
Social psychologist, Amy Cuddy shares an easy way that anyone can change not only others' perceptions of them, but the way they feel about themselves.
Her trick? Spending two minutes "power posing" with arms and elbows out, while having the chin lifted up high to make your posture more expansive.
She states that by doing this power pose, you will have the power to bring your full, spirited self to any situation.
Ted Talk #3. Your elusive creative genius.
The Eat, Pray, Love author Elizabeth Gilbert muses on the impossible things we expect from artists and geniuses alike.
In this Ted Talk, the writer talks about the huge responsibility that is placed upon creative minds, how she has to live up to the expectations of others in her own life and shares the radical idea that instead of the rare person "being" a genius, all of us "have" a genius within us.
This Ted Talk for women is funny, personal, and surprisingly moving.
Ted Talk #4. Why some of us don't have one true calling.
This next Ted talk is perfect for anyone who feels in limbo… So if you're not sure what you want to do for the rest of your life, you're not alone.
In this illuminating Ted Talk, writer and artist Emilie Wapnick dictates the kind of people she calls "multi-potentialities" — in which she states that you may have a range of interests and jobs over one lifetime and not just one true calling you are looking for.
Is she speaking to you?
Ted Talk #5. Looking past limits.
This next female-led TED talk will challenge your perception.
Activist Caroline Casey asks us all to move beyond the limits we may think we have as she tells the story of her extraordinary life, starting with a revelation she had had (no spoilers!).
She explains that no matter what limits you think you may have, you most certainly can overcome them.
This Ted talk is definitely one of our favorites on this list!
Ted Talk #6. The art of asking.
This next Ted talk is a must-watch if you are scared to get out of your comfort zone!
Filled with a little humor too, Amanda Plamer is worth watching as she states that you really can make an art form of asking others to help you, no matter what you do or who you are.
She explains that most of us are conditioned to stay silent, however, the true beauty lies when we face our fears and walk past them.
Moreover, the very act of asking people for help will also allow you to connect with even more people. A win-win!
Ted Talk #7. What it takes to be a great leader.
In this talk, Roselinde touches on how leadership has evolved through to the 21 century, how the leadership gap is widening and how you can harness her research to become a better leader in your own life.
She identifies that by sticking to your values, you'll be able to harness the characteristics of a great leader and be able to better maintain your leadership role.
She states that great leaders do not have their heads down, that they actually see around corners.
Ted Talk #8. How to make stress your friend.
Empowering women as a health psychologist, and leading them through how to deal with stress and ultimately helping make stress your friend, Kelly McGonigal focuses her talk on giving importance to the way that you believe stress is making you suffer vs the truth of what stress really is.
She addresses that in order to have a balanced and less stressful life, you have to first change your mind about stress, so you can change your body's response to it. Very fascinating!
---
Whether you want to improve your life or uplift your current mood, these ladies are a great watch and will leave you feeling like anything can be accomplished!
I hope these ladies were able to capture the motivation you needed today and please share this if you know someone who needs this!
PIN + SAVE + SHARE!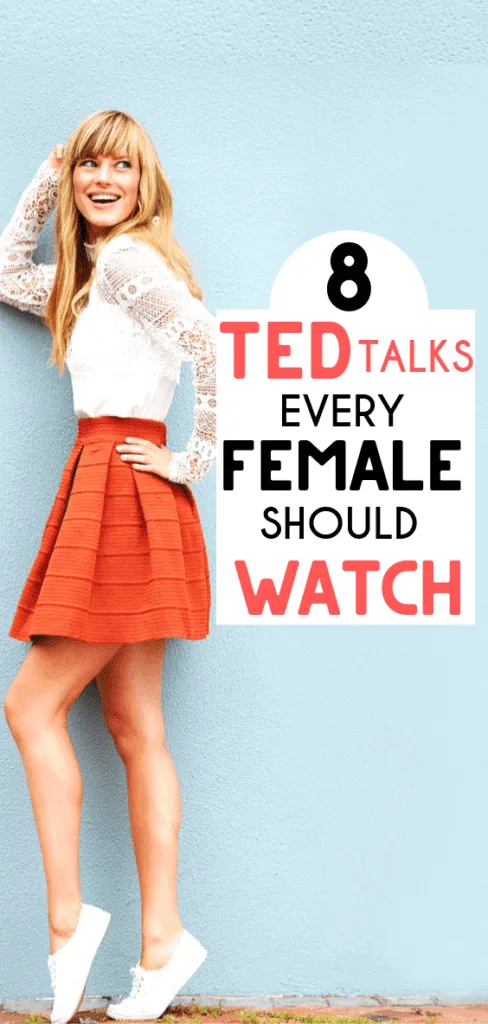 Welcome to Everything Abode, your daily inspiration for every activity at home!
Our goal is to inspire you to live an elegant and chic lifestyle from the comfort of your home.
We'll help you express yourself through authentic style, aesthetic beauty, and stylish home decor.
Subscribe to Get the Tools That Make My Blog Successful!
When you join my newsletter, I'm going to send you insider advice and tools that I use to grow my blog! I only save the BEST for my email list so don't wait!