From praying in the mornings to morning affirmations, we'll go over the best morning routine for successful entrepreneurs!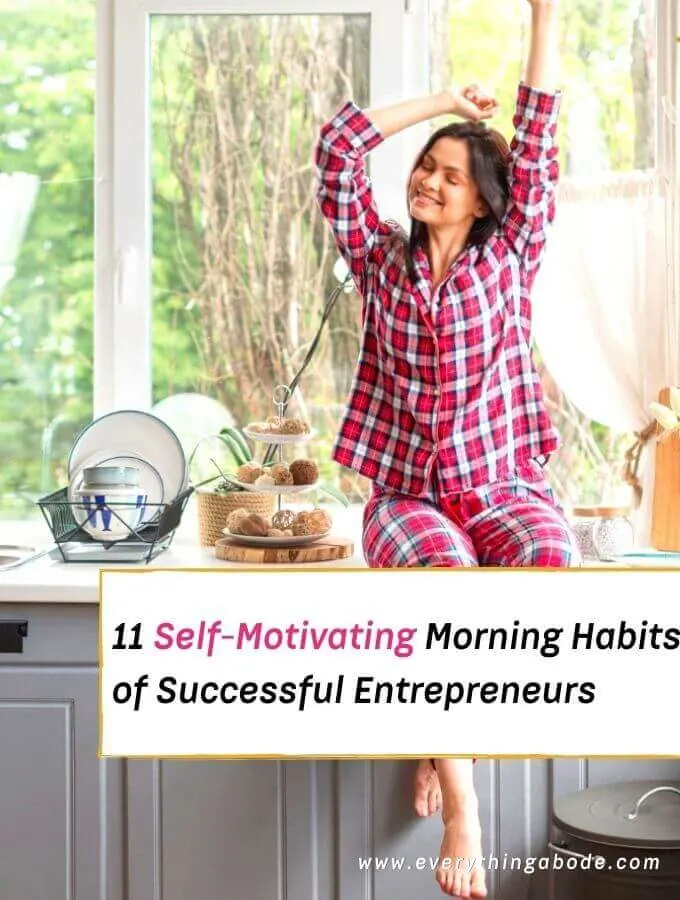 Typically, if you were to peek behind some of the most prosperous entrepreneurs on the planet and their routines, chances are you'll find a good quality morning routine.
After all, a good day's work usually leads to a good day of entrepreneurship, and that most usually involves some level of structure to get things done.
Moreover, according to researchers at the University of Nottingham, willpower is at its highest in the morning time, so if you were to pair that together with productivity, great work and successful endeavors usually follow as a result.
Therefore, even on the worst of days, if you follow a few good morning habits, doing so should supply you with enough energy and productivity you need to reap the entrepreneurial success that you crave to have each day.
However, unfortunately, not a lot of people know what these productive morning habits are.
So to help you on your path toward becoming a more productive entrepreneur, here are some very important morning habits (most successful entrepreneurs swear by,) so you, too, can start your day off with the right frame of mind!
Similar Topics:
See Also: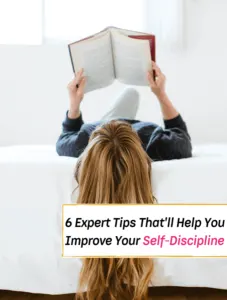 Are you lacking self-discipline and would like some sound advice from experts about it? Check out 6 Expert Tips That'll Help You Improve Your Self-Discipline!
A Morning Routine For Highly Successful Entrepreneurs.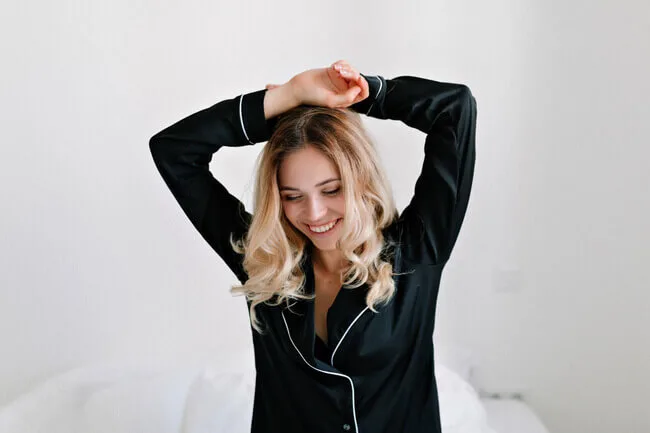 1. Praying or being intentional in the morning.
If you would like to be more successful in life, praying in the morning is a fantastic way to instill hope and faith into whatever you would like to accomplish in life. Whether you are a worshiper or not, praying in the morning to set your intentions for the day to have a successful day ahead, is such a wonderful way to start your mornings!
2. Morning Affirmations.
Morning affirmations are another great way to get a great jump to the start of your morning routine.
A lot of successful people use affirmations all throughout the day, but leading experts believe that the morning time is the best time to reaffirm your goals.
Why don't you give affirmations a try and see how successful you become? Morning affirmations for success can be easily had by checking out some of these morning affirmations here.
3. Wake up early.
Yep, the old adage "Wake up early" is more than just a cliché. It's also an entrepreneur's best secret weapon for turning their day into a success!
If you want to be successful in this day and age, it is important that you establish good habits such as waking up earlier than normal. After all, did you know that the average millionaire wakes at 5:30 am?
If this seems a bit over the top for you, it's important to keep in mind that taking the time to properly wake up, make preparations for the day moving forward, and appreciate oneself a few moments before your partner, spouse, or family wakes up will guarantee a more satisfactory and productive morning.
Furthermore, since each entrepreneur is faced with the same hours of the day as their competition, to get ahead, waking up early can really be that extra motivator to help you pursue your most important goals.
Recommended:
Wake Up Light, GRDE Night Light/Alarm Clock Colored Sunrise Simulation & Sleep Aid Feature
4. Start Out with the Right Mindset.
Achieving success can be difficult, but staying in a good mood will help you get it done. Highly successful entrepreneurs undoubtedly know how powerful it is to remain in a positive state of mind and deliberately use their natural inclination for optimism as one key factor that plays into the equation behind them reaching unbelievable heights.
So, if you roll out of bed each morning with a grumpy attitude, this won't do anything but bring down your motivation throughout the rest of the day.
The early morning hours are the perfect time to train your brain, not only looking for opportunity-filled situations (instead of generating negative ones) – it also helps create fulfilled mornings where getting things done becomes much easier.
And if you can make a commitment to enjoy every moment of your wonderful life during these precious moments that fly by too quickly, then you'll be that much closer to conquering the goals you've set out for yourself!
Recommended:
A busy woman's guide to gratitude in just 5 minutes a day. morning habits for success
5. Get Creative when eating a Healthy Breakfast.
If you make balanced eating a focus within your morning routine, you'll be so much closer to reaching your daily goals.
Good eating habits and job success go hand in hand. Therefore, being creative in the kitchen before or after your morning shower can make a significant impact on both your energy levels throughout the day as well as how successful you are at work!
Sometimes it is difficult to prepare nutritious meals. Instead of abandoning your diet, try using imagination instead!
For example, enjoy some berries with cereal or oats for breakfast and have fun by making healthy drinks made from fresh ingredients like strawberries blended up into a smoothie – these will give you an added boost during the busy days ahead while also providing health benefits.
Recommended:
Ninja Nutri 900 Watt Professional Blender
6. Motivate Yourself with Music.
The right music can inspire you to achieve greater success! Psychology author Kendra Cherry says listening to music has a remarkable effect on our general performance due to the range of psychological benefits it provides, such as reducing stress and anxiety levels or increasing one's cognitive abilities.
It also doesn't hurt that we need some extra inspiration in the mornings too — which is exactly what good tunes will provide for us no doubt!
So, play an old favorite or something new, build your own custom playlist using an app like Spotify (or just tune into a channel!) until you find yourself completely unwinding and preparing well enough for today ahead.
Recommended: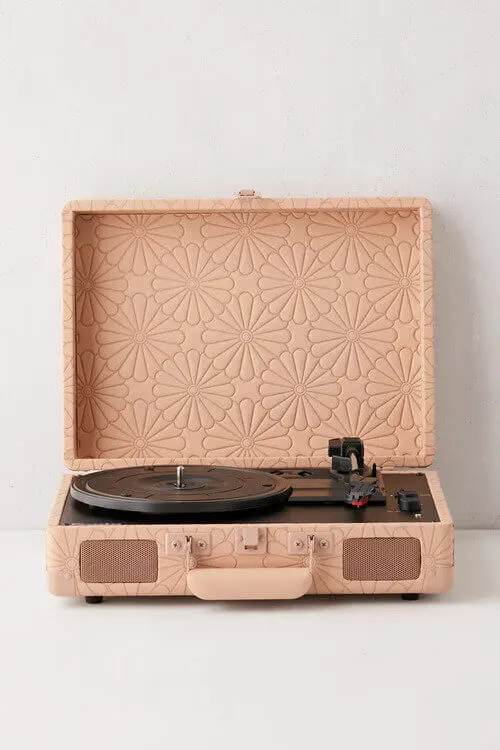 Crosley UO Exclusive Debossed Daisy Cruiser Bluetooth Record Player
7. Involve Yourself in Your Workouts.
Entrepreneurs achieve prosperity by exercising on a daily basis, and as a matter of fact, these accomplished individuals do not leave it to chance either; they take action.
Interestingly enough though, the exercises don't have to be long-lasting for them to get their desired effects– entrepreneurs only need about 10 minutes each day!
If you're looking for a way to improve your health and fitness, consider investing in new workout clothes or finding one that suits your needs. Jumping rope is an amazing kind of exercise because it's great cardiovascular activity as well as improves muscular endurance with the jumping motion.
Push-ups are also good if you want upper body strength; tummy ab drills will give you more core control while dancing can have just about everything!
High-intensity interval training (HIIT) is another form of cardio that involves alternating between high and low intensities over short periods of time – ten minutes total may be enough time to find something suitable for beginners who need variety but still like some structure in their life.
Recommended: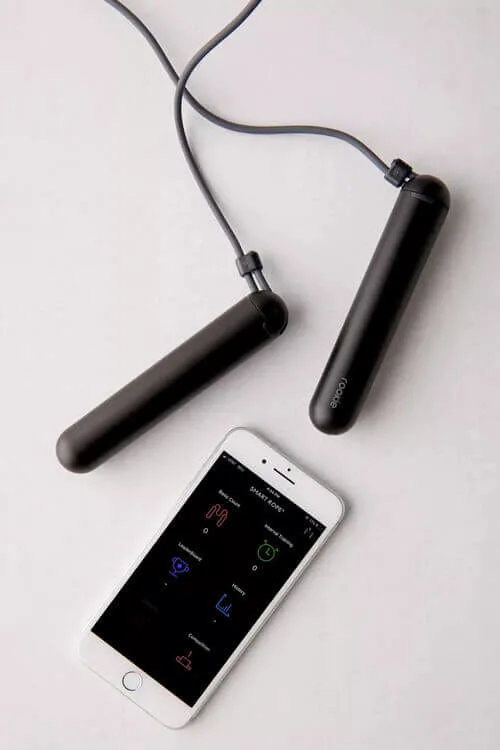 Tangram Factory Rookie Smart Jump Rope
8. Keep your brain in good health.
Being a highly successful person can also be more challenging if you don't take care of your mind and spirit.
That's why exercising the "muscles" that keep our brains healthy is so important, not only to stay positive or focused but because apps like Sudoku will exercise people's minds before they even leave their house. In fact, over at CNBC, there was an interesting story about how a top CEO exercises his brain every day – it's very fascinating!
And nothing is nerdy about reshaping one's mind for success; get excited to start these mental workouts today!

9. Get out in nature.
Get fresh air in nature. It is important not only for your health but also for success as an entrepreneur because of the different benefits you can gain from it such as boosting energy and exercise while helping maintain a healthy immune system among other things.
If you have a garden, try planting and picking fresh vegetables. Don't forget to incorporate these into your healthy morning meals as well!
10. Don't forget to laugh.
Don't forget to laugh. It's the best medicine! Laughter is known as a stress reliever, and in Forbes' magazine, it also helps you succeed in your career.
If you are too serious or do not have enough humor, then this will be a concern when meeting goals in life–so try looking at things from another perspective with some imagination by having laughter each morning.
You can find humor anywhere if one takes time out of their day to look around them, such as through comic books online or watching comedies, so don't go one day without laughing because there isn't really anything that beats making someone smile or having you smile (and who doesn't like doing that?).
11. Always Stay Inspired!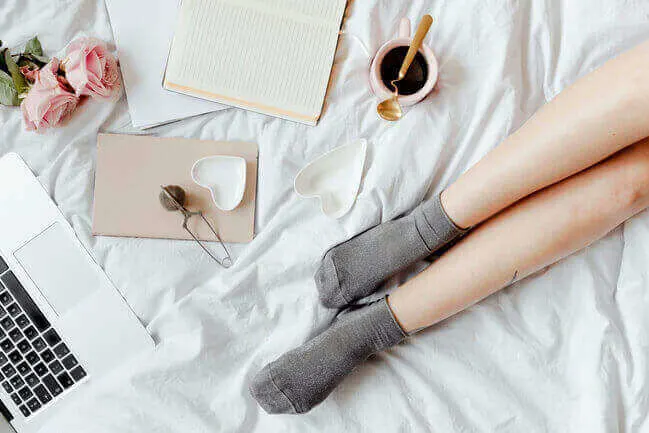 Since staying motivated in the morning is hard, you may want to start reading inspiring quotes that are guaranteed to give you a jolt of inspiration.
Psychology Today reminds us of how motivating and powerful it can be to read about animal welfare heroes or scientific discoveries. They also highlight how inspiring stories can inspire us all to change our behavior.
The good news? There's plenty out there! The more inspiration you feel, especially in the mornings, the more fighting chance you have to make your dreams a reality.
---
There you have it! It goes without saying that if you change your morning habits, they can improve your overall life and help you get one step closer to reaching your goals.
If you want to enjoy the best possible life, start by setting yourself up for success first thing in the morning by incorporating a few of these self-motivating habits to make every effort and every minute count.
Thanks for reading!
Similar Topics:
Welcome to Everything Abode, your daily inspiration for every activity at home!
Our goal is to inspire you to live an elegant and chic lifestyle from the comfort of your home.
We'll help you express yourself through authentic style, aesthetic beauty, and stylish home decor.
Subscribe to Get the Tools That Make My Blog Successful!
When you join my newsletter, I'm going to send you insider advice and tools that I use to grow my blog! I only save the BEST for my email list so don't wait!