Are you ready to turn negative stress into positive stress? Here are 8 ways to turn your stress around followed by 20 positive affirmations!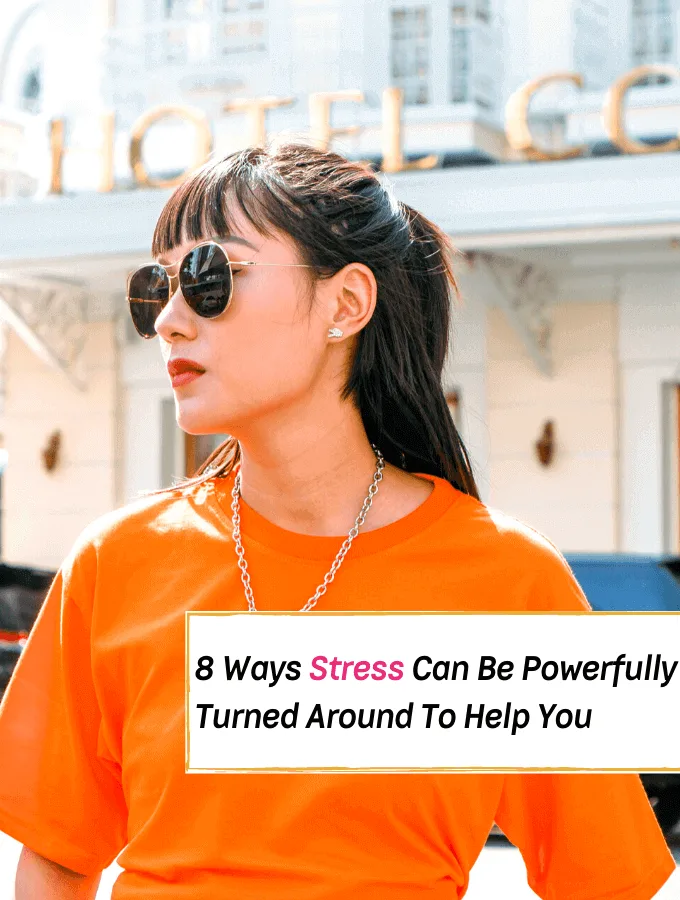 Everyone feels stressed from time to time.
It's a part of being human.
While it's impossible to completely avoid stress, you can still choose how to react to it.
You can either let stress take overtake you, or you can channel it towards something that will reduce your stress in the long run.
Since you're no quitter, and you obviously want to do something meaningful with that stress, check out these powerful ways to positively redirect your stress for the greater good, followed by 20 positive stress reducing affirmations.
Similar Topics:
See Also: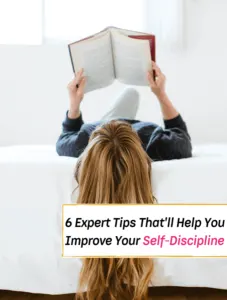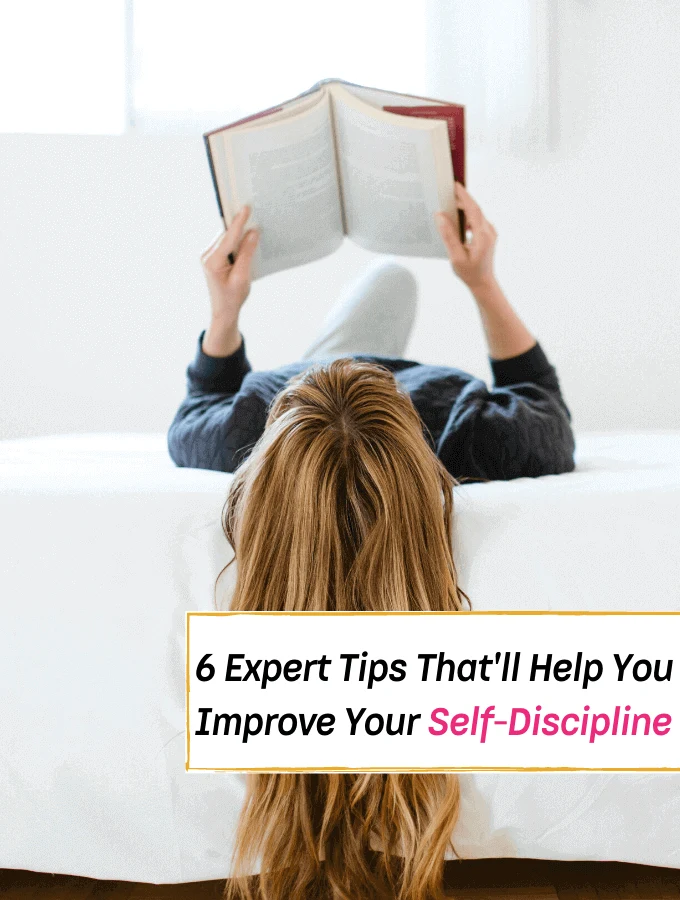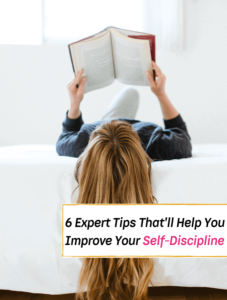 Are you lacking self-discipline and would like some sound advice from experts about it? Check out these 6 Expert Tips That'll Help You Improve Your Self-Discipline here!
What are positive stressors?
In order for you to turn your stress around, it might be helpful to distinguish what kind of stress is bothering you.
Positive stress (also known as good stress or Eustress) is the stress response we experience when we are excited. A positive stress response to a challenge can also be described as a time when you are able to respond positively to it.
Positive stressors for personal wellbeing include:
Receiving a promotion or raise at your workplace
Getting ready for a new job
upcoming wedding
Marriage
Buying a house
pregnancy
Moving
Travel & holiday
Holiday seasons
What is Distress?
Negative stress, also known as distress, can cause a full-blown stress response. Negative stress, which can also be continuous, can cause exhaustion, loss of productivity, and health problems.
Negative personal stressors include:
Death of a spouse
Less contact with friends and loved ones.
Hospitalization (for oneself or for a family member).
Filing for divorce.
The death of a loved one.
Injuries or illnesses (oneself, a family member).
Not being taken care of.
Being neglected or abused.
Now that you know what the triggers are, it's also good to point out that a negative form of stress most people associate with feeling "stressed", can be very harmful to your mental health.
With certain distress stress responses, people can feel anxious and overwhelmed by this particular stress. And they may also experience psychological symptoms such as headaches, tension, and inattentiveness.
How do you turn negative stress into positive stress?
Stress is often seen as something we find harmful, but it does not have to be that way!
Even though we might feel more motivated if the stress was not present. However, if we keep pushing ourselves forward, getting things done, and reaching our goals, stress will never be a problem.
After all, stress is an inevitable part of life.
So instead of trying to get rid of it or fighting it, learn how to manage stress better.
Here are 8 ways to positively redirect your stress, followed by 20 positive affirmations for stress to help you out for those stressful times.
How to Positively Redirect Your Stress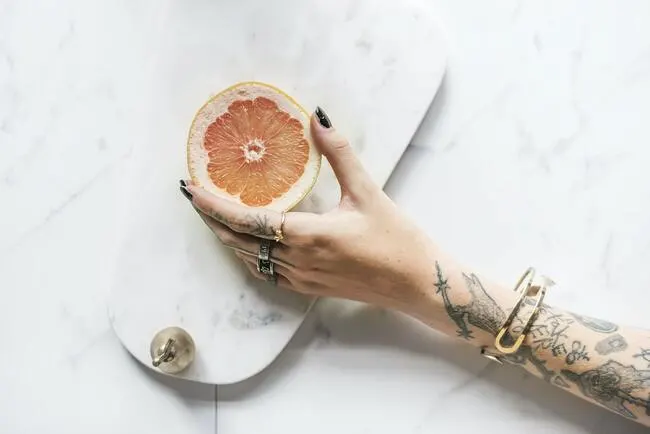 1. Exercise.
According to an article by the Mayo Clinic, when you exercise, your body produces more endorphins, a happiness hormone, diminishing stress.
Whether you want to lift weights, practice yoga, or go out for a run, exercise is a great way to produce helpful endorphins. melt your stress away, and improve your day.
Not only is exercise good for your mind, but it's also good for your body. The fatigue from a long workout will help you fall asleep more easily at bedtime, and when you sleep better, you feel better.
Another good thing about exercise is that it serves as a good distraction.
It's hard to dwell on life's problems when you're trying to control your breath and pace yourself on a run.
Simply focusing on your stress can make it even worse, so it's good to find a healthy distraction now and then.
2. Artistic Hobbies.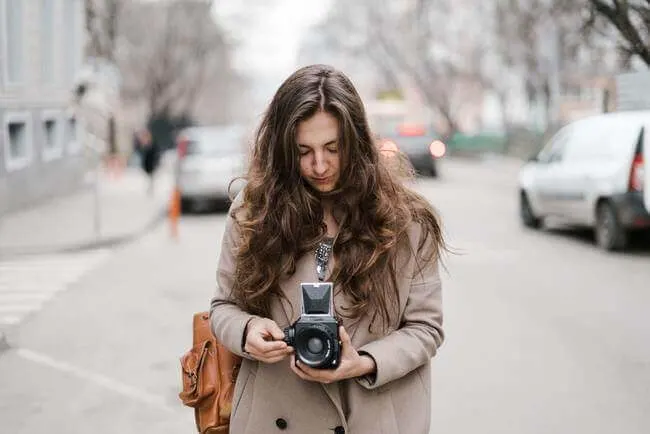 A fascinating 2016 study by Dr. Christina Davies and fellow researchers at the University of Western Australia provides compelling evidence that adults who spend at least 100 hours per year on artistic hobbies have a much better sense of wellbeing.
The full study can be found at bmcpublichealth.biomedcentral.com.
Hobbies already make you a more interesting person, so now here's another reason to pick up a new hobby or pour more time into an existing one.
Maybe you like writing short stories, or maybe playing the cello is your thing. Even if you don't have any artistic hobbies, it's never too late to start.
You can try drawing, painting, singing, dancing, playing an instrument, and so much more. You may be insecure about your abilities when you start, but that's not unique. With a little practice, you'll get over it.
Nobody starts as an expert in any skill, and no decent person cares about how skilled you are at a hobby, either. If they do care, then they're not in it for the right reasons.
A hobby allows you to learn a new skill, be a more interesting person, and focus your efforts on something positive and productive.
There's something magical about seeing yourself get better at something, and you can even make art that directly references, deals with, and subverts your stressors, giving you more control over the things that make you anxious.
3. Complete a Task That You've Been Avoiding.
If you've been putting something off, then it's probably stressing you out.
According to Dr. Fuschia M. Sirois at researchgate.net, procrastination leads to shame, guilt, and poor mental health, and it is often associated with low levels of self-compassion.
You should love yourself, and part of loving yourself is following through with the things that you intend to do.
Do you have a paper due? Get on it. Has your mailbox been broken for months? Get it fixed.
When you don't accomplish the things that you know you're supposed to do, you end up feeling like you can't accomplish anything.
And that will certainly lead to more stress. Once the deed is done, you'll feel a lot better, and your other stressors won't matter as much.
4. Brainstorm Solutions.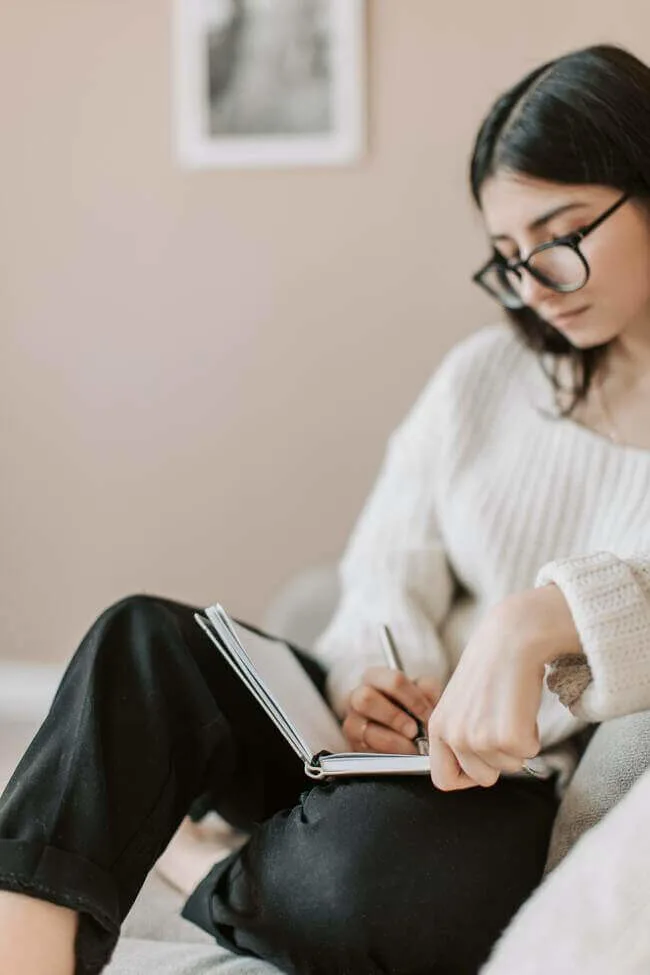 Before you can do anything about your stress, you need to know what's stressing you out. The American Psychological Association asserts that meditation can help you identify and tackle your stressors, and they've posted a detailed guide at www.apa.org to help you get started.
At least a few of your stressors are within your control. Even if you can't completely eliminate a source of stress, there may be ways to either mitigate it. Grab a pen and some paper, sit down, jot down your major problems, and make a list of possible solutions.
Even if a solution seems a little outlandish, it's still worth including. Once you've done that, try to assess and work through each solution.
By focusing on the solutions to your problems, you're giving yourself a much-needed break from the spiral of hopelessness and despair that stress often brings. If you can't find any realistic solutions, then keep jotting down solutions until something plausible comes up.
If you still can't find a solution, then you're going to have to brainstorm a way to soften the emotional impact of your stressor.
A brainstorming session won't magically solve all of your problems, but it can help you contextualize your stress to better understand it. Knowledge is power, and even if you feel powerless now, those insights may help you later.
5. Distress with Chores.
In 2015, researchers at Florida State University found that subjects who focused on washing dishes had lower levels of nervousness and higher levels of inspiration than a control group. More details about this study can be found at news.fsu.edu.
By intently focusing on household chores, you're not giving your mind enough space to focus on the things that bring you down. Sometimes, your mind needs a break from the negativity, so it may as well be a productive break.
Household cleanliness can be a stressor in its own right, so by tidying up your home and getting your chores out of the way, you're killing two birds with one stone.
6. Develop a Better Daily Routine.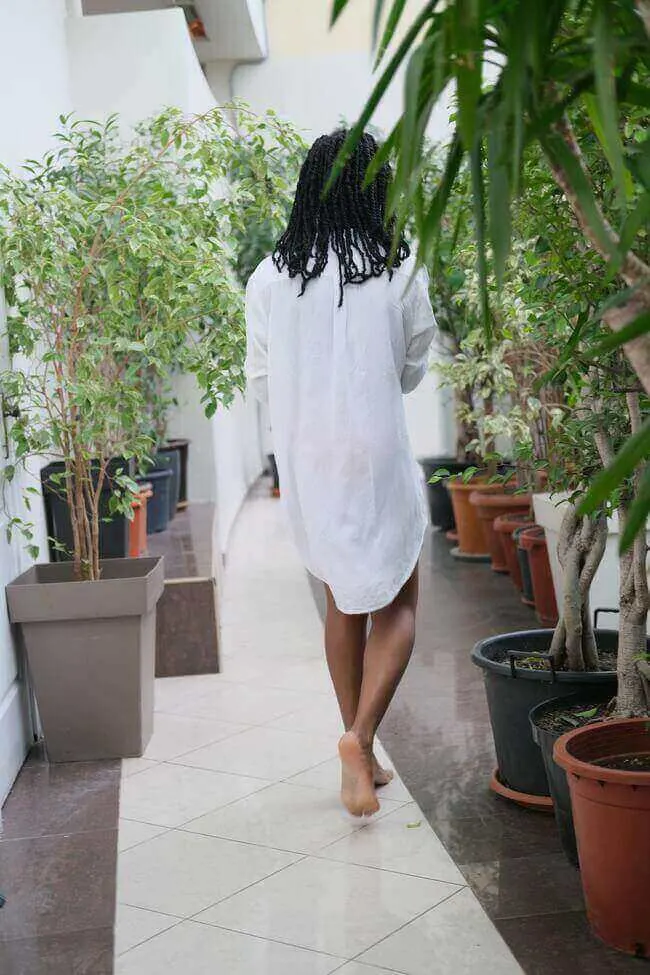 Maybe your daily routine has something to do with your stress. Even if you think that your routine is fine, you should still take a critical look at it. After all, it's best to leave no stone unturned.
Do you spend hours per day browsing streaming services? Do you have a specific bedtime? While these things may seem trivial, a lack of daily deadlines and habits can easily make you feel lost and overwhelmed.
According to psychologist Mariana Plata at psychologytoday.com, a good routine is vital to your physical and emotional wellbeing. She further states that you should account for your professional life, social life, and personal life when building a routine. With a consistent routine, you can more effectively accomplish your goals and contextualize your day's progress.
7. Help Someone.
According to Harvard Medical School, helping others is a great way to reduce stress, add years to your life, stay active, and make new friends. When you help others, you're simply also helping yourself too!
There's nothing better than knowing that you've made a difference in someone's life. You can help others by volunteering, or you can help someone close to you. Maybe you could help your mom fix up her garden, or maybe you could spend an afternoon at the local soup kitchen.
Whatever you do, your kind deed will force you to focus on the moment, and you'll get to witness the positive impacts of your actions. While volunteering can be a great outlet, just make sure that you're not overdoing it so much that it ends up becoming a source of stress.
8. Seek Help.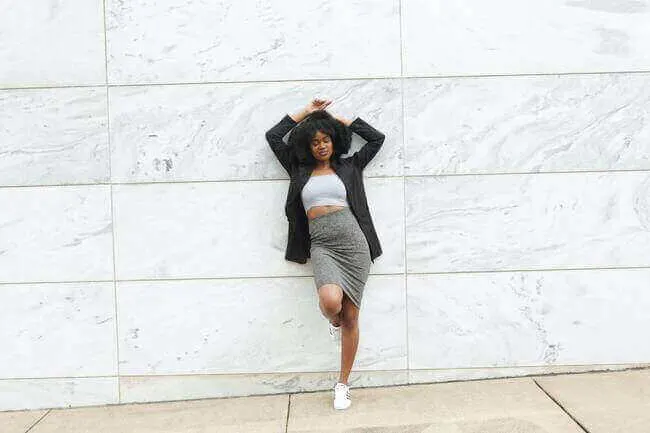 Instead of simply resigning yourself to stress and negativity, why not seek professional help? Nobody wants a diagnosis, but going to a medical professional is one of the most positive things that you can do.
There's no shame in getting help. You already feel stressed, right? What do you have to lose? It's not like you can just snap your fingers and make those bad feelings disappear.
You're going to have to overcome your stress one way or another, so you may as well have an experienced professional in your corner.
According to an article by the National Institute of Mental Health at nimh.nih.gov, nearly 47 million adults in the United States suffer from a mental illness. A medical professional can help you understand the root causes of your stress, and she can point you towards the best treatment options for your particular situation.
Stress often leads to other emotional and physical problems, so it's very important to do whatever it takes to deal with it. Going to the doctor may be scary, but if your stress is having a significant impact on your life, then you need to stop it before it gets worse. Visiting a doctor or mental health professional isn't a sign of weakness; it's proof of inner strength.
20 Positive Affirmations for Stress!
To get through this, I will focus on the things that I love.
I feel at ease around people.
Opportunities are found in the face of challenges
I am grateful and thankful for all the good things in my life
Anxiety isn't dangerous. I am just feeling uncomfortable. I will get through it.
I deserve a happy and fulfilling life.
I choose to let go of my defensiveness and fill my world instead of with joy and kindness.
Breathing slowly and deeply allows me to let go of my worries.
I am a person who finds love and support both inside and outside.
I love to forgive and let go of the past.
Although I feel anxious, it's okay. I understand what it feels like, and I will get through it.
I feel calm and centered.
My head has a negative picture but this is just me being negative.
My thoughts are calming down.
It will all be fine.
Asking for help is okay.
My to-do list does not define my worth.
This is my job and I do it well. It does not define me.
I can do almost anything, but not everything.
My health and well-being are my highest priorities.
---
There you have it! Stress can be powerfully turned around if you follow expert advice and keep actively bettering yourself to improve your journey to having a more productive and happier life!
If you need more inspiration you should check out these 9 habits that all productive people swear by next!
You May Also Like:
Welcome to Everything Abode, your daily inspiration for every activity at home!
Our goal is to inspire you to live an elegant and chic lifestyle from the comfort of your home.
We'll help you express yourself through authentic style, aesthetic beauty, and stylish home decor.
Subscribe to Get the Tools That Make My Blog Successful!
When you join my newsletter, I'm going to send you insider advice and tools that I use to grow my blog! I only save the BEST for my email list so don't wait!