These are my favorite Netflix shows if you are in need of an escape from reality or a little bit of a pick me up!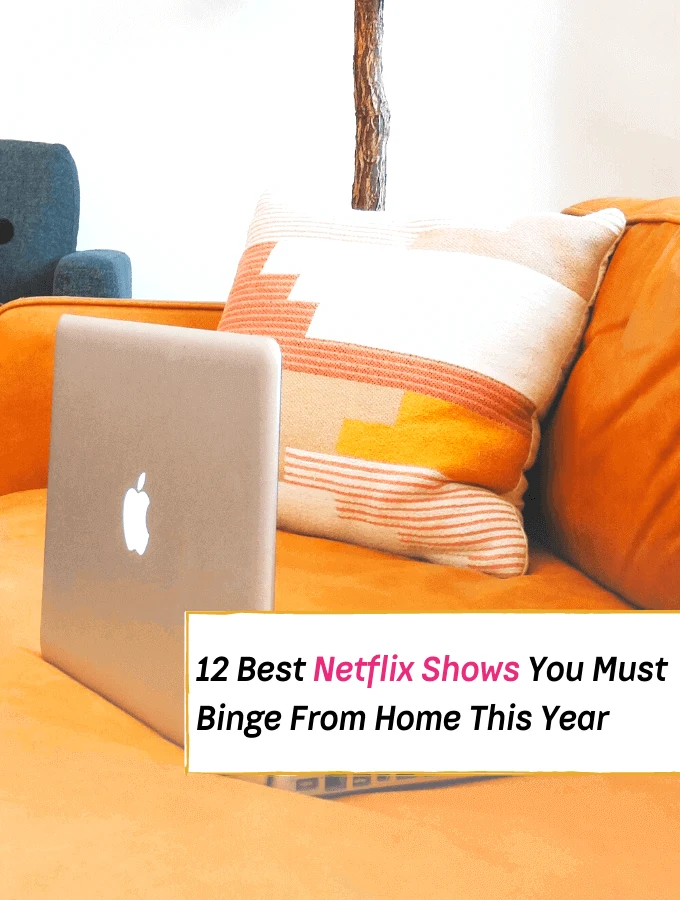 Are you looking for some binge-worthy shows to pass the time with?
Everyone wants to escape even for just a little bit. Especially if cleaning and organizing your home is not on your main priority list of things to do today!
And you're in luck because Netflix has put out some pretty epic binge-worthy shows in the past year!
Besides, if you don't have a fun indoor hobby to do in your spare time then sit back, relax, and escape with these really good Netflix series.
I personally have watched them all, so let's start with number one (which was my all-time favorite Netflix show) and see what's trending big on Netflix right now!
Popular Topics:
12 Best Netflix Shows You Must Binge From Home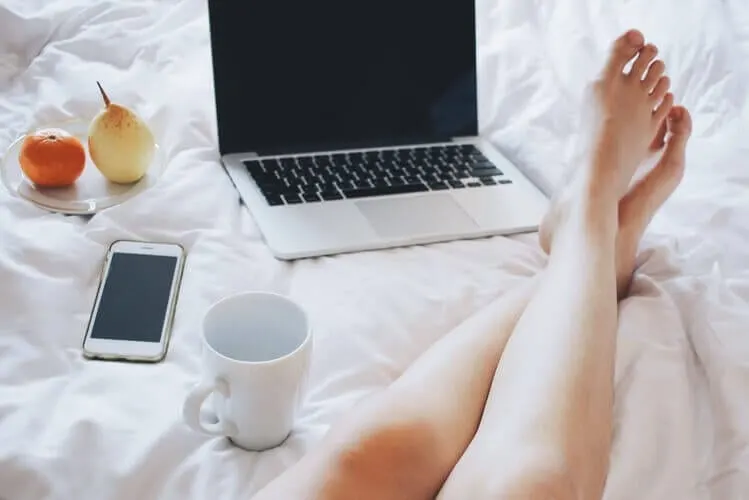 1. Schitt's Creek.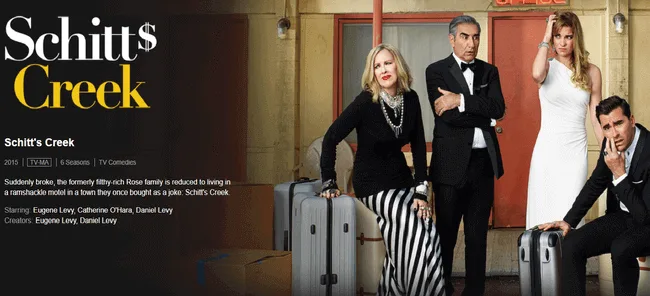 This Canadian gem of Sitcom was created by SCTV 's great Eugene Levy and his son Daniel Levy you can't miss.
And you may have chuckled at its name, however, if you haven't sat down in Schitt's Creek and spent a pleasant evening there yet, well, you are missing out.
Now is a perfect time to binge.
Schitt's Creek follows the adventures of the Rose Family. After tax-evasion, tycoon Johnny (Eugene Levy), a former soap star Moira (Catherine O'Hara), and two adult children, David (Daniel Levy) and Alexis (Annie Murphy), have lost all of their money and only remain with a deed in a rural town called Schitt's Creek.
The family is forced to leave their well-to-do lives and move into the Schitt's Creek Motel. And after that, the story and hilarity unfold. Stream on Netflix.
2. Love is Blind.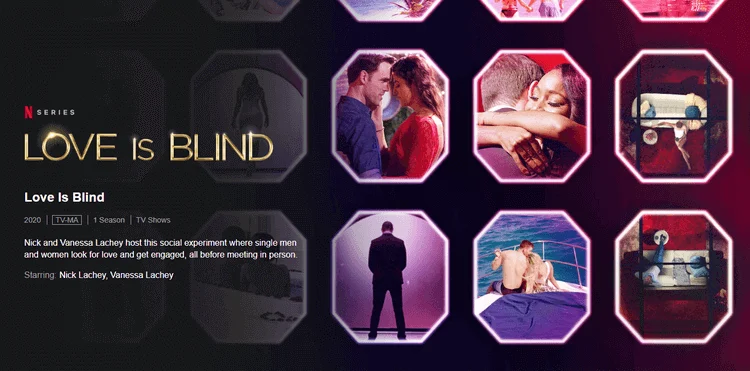 Netflix really went out on a limb here and it's really paying off!
If you take some single men and women, place a wall between them, and get them to talk to each other confessing all of their vulnerabilities…
What is it that you are getting? Total love chaos!
These aspiring hopeless romantics are willing to pair up with one another without ever meeting face to face.
This is Netflix's 'experiment' for testing to see whether love is truly blind like we've been told. Stream on Netflix.
You may also like: 15 Inspiring Netflix Shows For When You Want To Feel Motivated
3. The Goop Lab.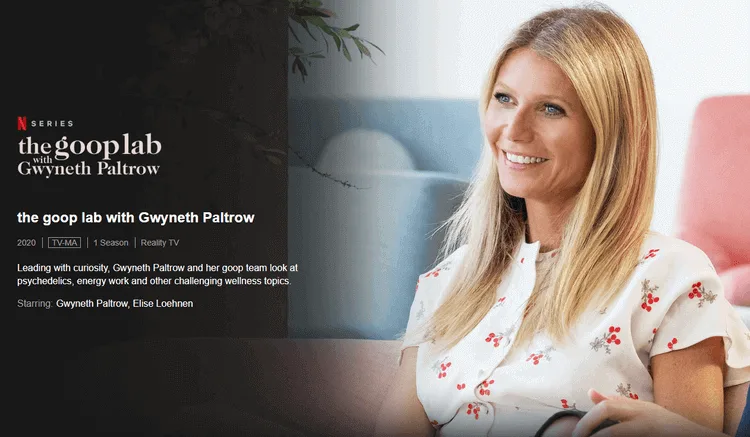 There's no better time than now to dive in further and meet the Goop team as they look into psychedelics, energy therapy, and other interesting wellness topics.
The Goop Lab (also known as The Goop Lab with Gwyneth Paltrow) is an American documentary series created by American actress Gwyneth Paltrow.
This Netflix show features lifestyle and wellness topics that the business of Goop uncovers almost daily. Stream on Netflix here.
4. The Crown.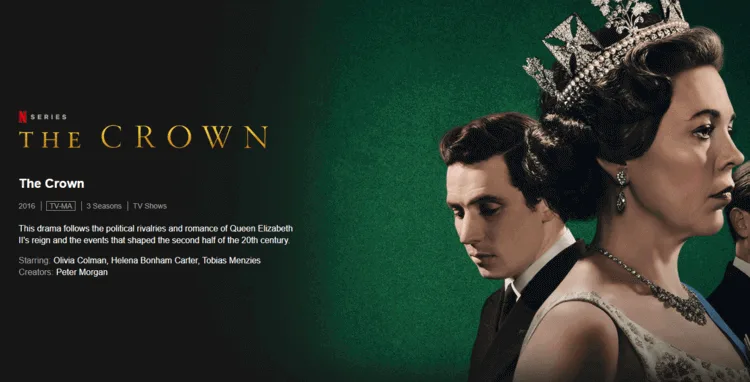 This fan-favorite Netflix series illustrates Queen Elizabeth II's life during her reign. Right now QEII is represented in its third season by two actors, Claire Foy and Olivia Colman, both of whom are extremely talented in bringing the royal highness back to life! Stream on Netflix.
Similar: 8 Best Productivity Tips for Working from Home
5. The Good Place.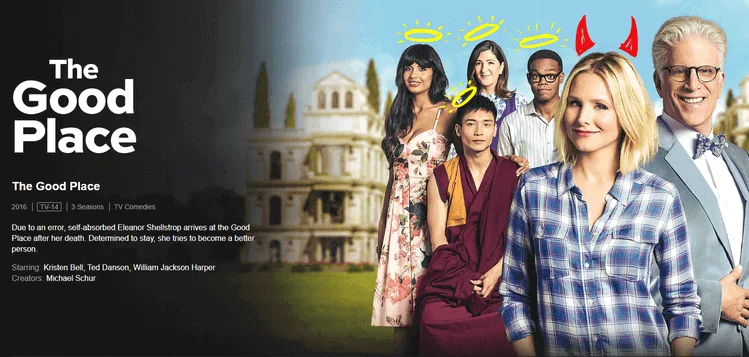 The afterlife doesn't get better than this! Kristen Bell plays Eleanor, a woman who is self-absorbed that then sadly dies and goes to the afterlife.
When she soon learns that she is there only because she was mistaken for someone else, she enlists a professor of ethics to help her try to be a better person in order to stay there. Stream on Netflix.
You may also like: 9 Things You Should Always Do Before Bed
6. Stranger Things.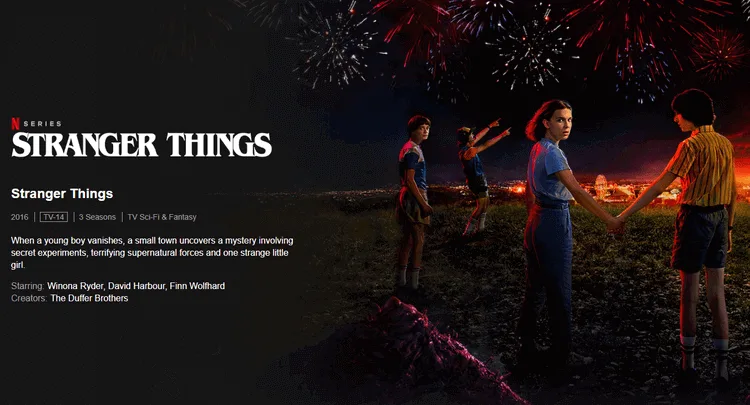 Okay, a lot of you have most likely watched this. But if you haven't seen stranger things yet? Now's your chance to binge it!
One of the first shows to bring originals from Netflix on the map, Stranger Things shows a tiny Indiana town plagued by paranormal and supernatural activity set in the '80s.
Season Four has also been verified (!!), so binge to get caught up while you have the time right now. Stream on Netflix.
7. You.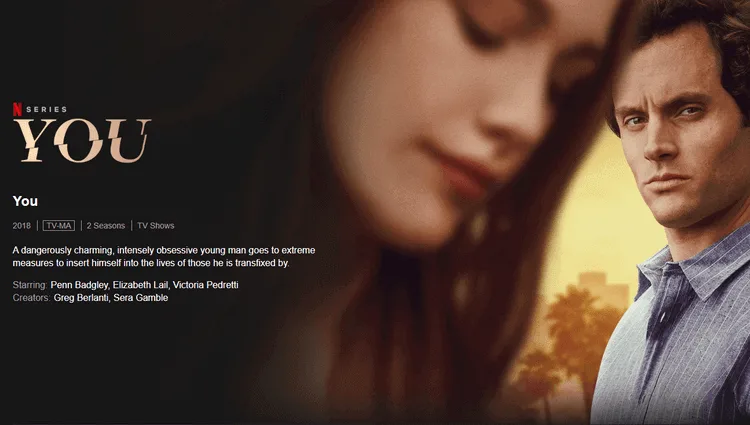 If drama will help you escape for a little while? Then this romance between a bookstore employee and a writer will grip you.
The dark turn happens when Joe (Penn Badgley) becomes consumed with his new girlfriend and then becomes too desperate to get close to her at the detriment of anyone who gets in the way. Stream on Netflix.
8. Dead to Me.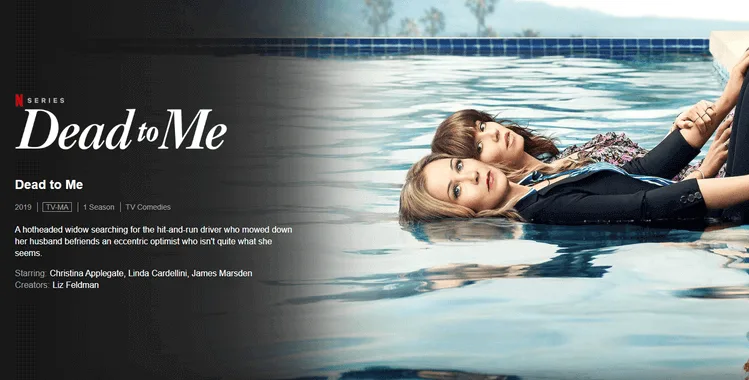 If a hotheaded widow searching for a hit-and-run driver who mowed down her husband sounds enticing?
Then this series starring Christina Applegate and Linda Cardellini (as grieving women who bond during therapy) is a must-watch while you are stuck at home! Stream on Netflix.
Similar: 7 Powerful Self Care Ideas to Cure Work Stress & Burnout
9. Queer Eye.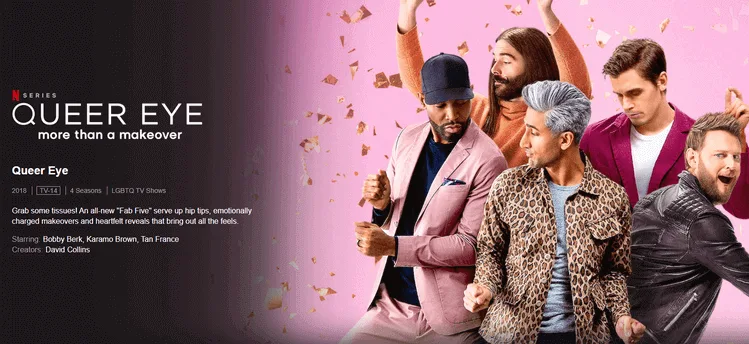 This will definitely leave a lasting smile on your face! Netflix's show Queer Eye, featuring Antoni Porowski (food), Bobby Berk (design), Karamo Brown (culture), Tan France (fashion), and Jonathan Van Ness (grooming) has so far brought much-needed fellowship and happiness to neighborhoods across the U.S.
This is something the world really needs right now! Stream on Netflix.
10. Salt Fat Acid Heat.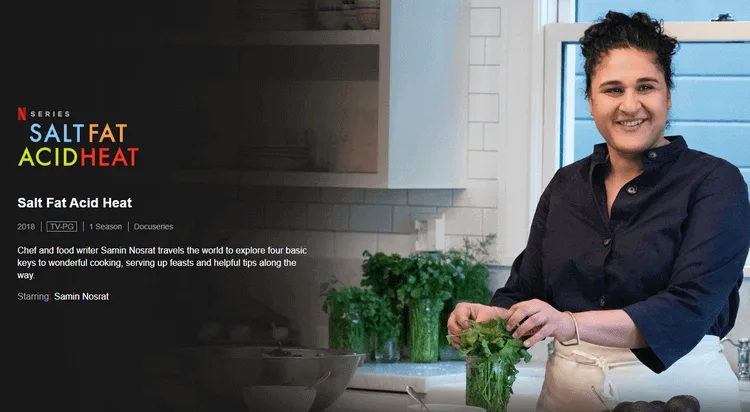 Since you'll be cooking a lot from home right now… This one takes the cake to binge!
Salt Fat Acid Heat is a four-part docuseries based on an award-winning book, that explores the essence of cooking brilliant food.
Samin Nosrat travels around the world to get a closer look at how salt, fat, acid, and heat play a part in our most favorite meals and recipes.
This cooking show is already a Netflix hit and has quickly become a favorite for those who love to make delicious food from home. Stream on Netflix.
11. The Circle.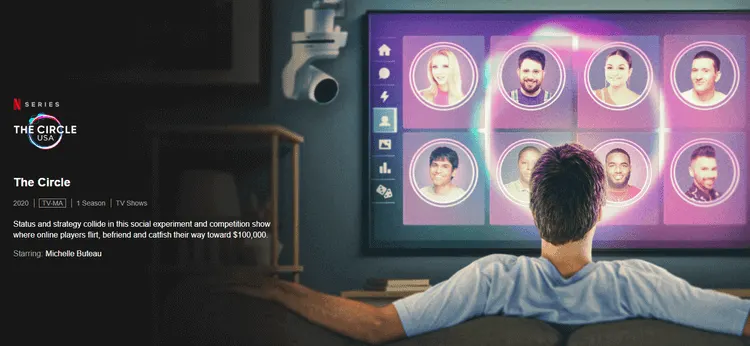 Netflix's The Circle has captivated viewers and it's bewildering.
A part reality show, part game show, part dating scheme, the series features contestants living alone in apartments while competing only over a social media platform called the Circle.
One of them has a chance to win $100,000 against each other. However, the catch is some of them don't seem to be who they truly are.
The reason? Catfish are allowed in the game! It's a little strange at first but just stick with it. You'll be amazed by how compelling it gets by episode 3. Stream on Netflix.
12. Self Made.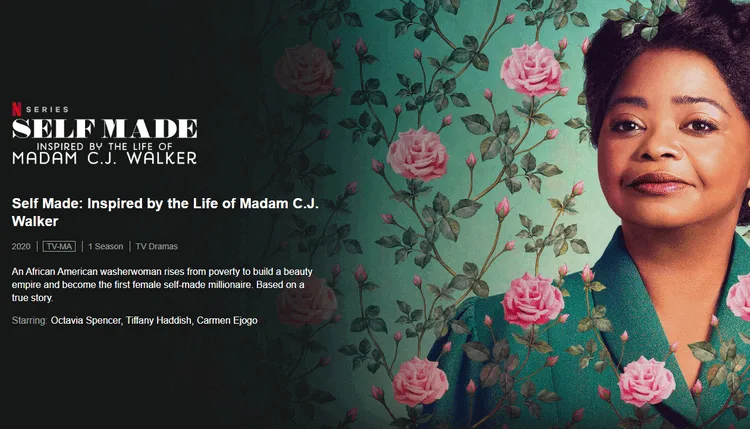 Self Made is inspired by the Life of Madam C.J Walker (brilliantly played by Octavia Spencer) and based on the biography 'On Her Own' Ground by A'Lelia Bundles.
It follows an African American washerwoman who rises up from poverty (with many battles to face along the way) all to build a beauty empire to become the first-ever female self-made millionaire.
This is based on a true story and it is absolutely riveting! Stream on Netflix here.
---
There you go! Don't forget to prepare some much-needed snacks, wear comfy clothes, and try to relax and enjoy this time that you have at home.
See Also: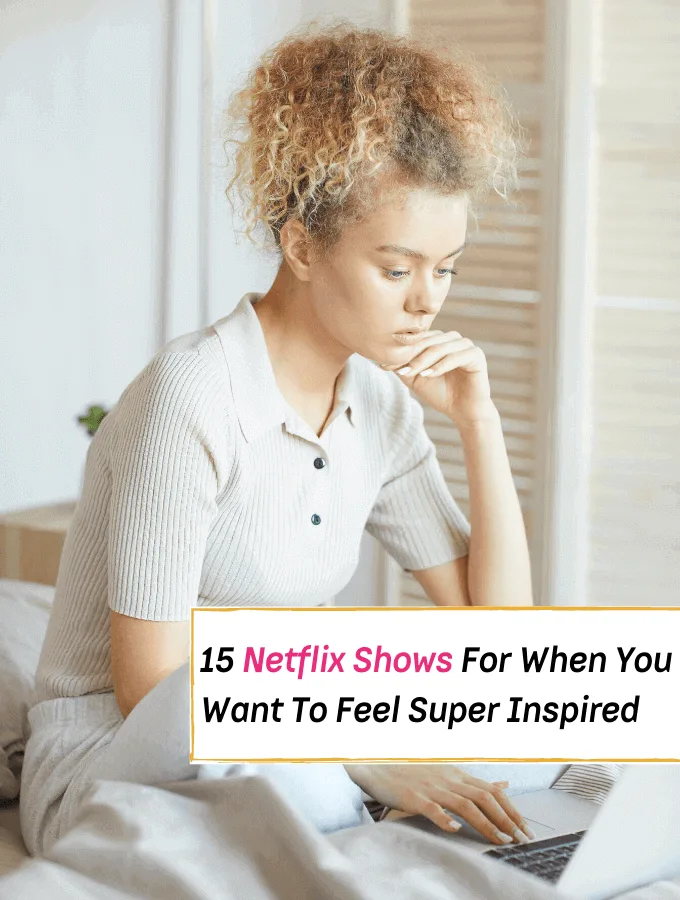 Check out, 15 Inspiring Netflix Shows For When You Want To Feel Motivated, next!
You may also like:
Welcome to Everything Abode, your daily inspiration for every activity at home!
Our goal is to inspire you to live an elegant and chic lifestyle from the comfort of your home.
We'll help you express yourself through authentic style, aesthetic beauty, and stylish home decor.
Subscribe to Get the Tools That Make My Blog Successful!
When you join my newsletter, I'm going to send you insider advice and tools that I use to grow my blog! I only save the BEST for my email list so don't wait!