Natural disasters such as a hurricane, floods, or blizzards can often strike without warning. You can lessen stress by stocking up on non-perishable food items now to help you weather the storm or global crisis.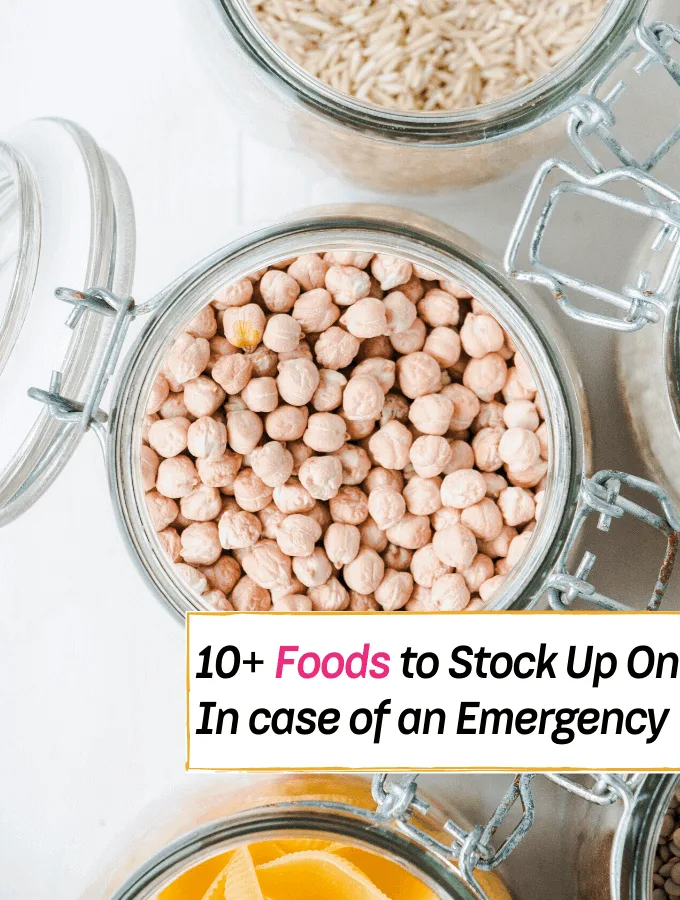 Are you prepared in the event of an emergency?
You must have an emergency plan that you can access in the event of a disaster.
Additionally, being able to rely on emergency food is a great way to be prepared.
These are essential emergency food items that you should add to your next grocery shopping list.
These emergency foods are the best to have stocked and can help you if your life is in jeopardy.
Similar topics:
How much food do you need in an emergency?
Approximately two thousand calories per person (per day) is the recommended calorie count that should be stocked when preparing an emergency food plan.
Depending on the emergency, you might also have to conserve your water intake, so it's highly advised to steer away from eating overly salty foods and other foods that may make you feel dehydrated.
Experts also suggest that when stocking a food emergency plan, to stock non-perishable food items for each person in the household.
Don't forget that others, including elderly parents, or neighbors may also have to count on you during an emergency, therefore including them in your emergency plan will be a great way to stay prepared.
What if you lose power in an emergency?
Once your fridge or freezer climbs above 40 degrees Fahrenheit, the clock is ticking, especially for highly perishable food items such as dairy and meat.
This is why during an emergency, it is highly advised to consume all of your perishable food items first before digging into the non-perishable food items you have.
For example, eat foods that will go to waste from your fridge first, then the freezer, and so on.
Moreover, to keep your food cool in case of power outages, place all other food in the coldest area in your home.
Now that we've gone over a few basics for emergency purposes, let's head to the list and see what you need to stock up on in case of an emergency!
10+ Pantry & Foods to Stock Up On In case of an Emergency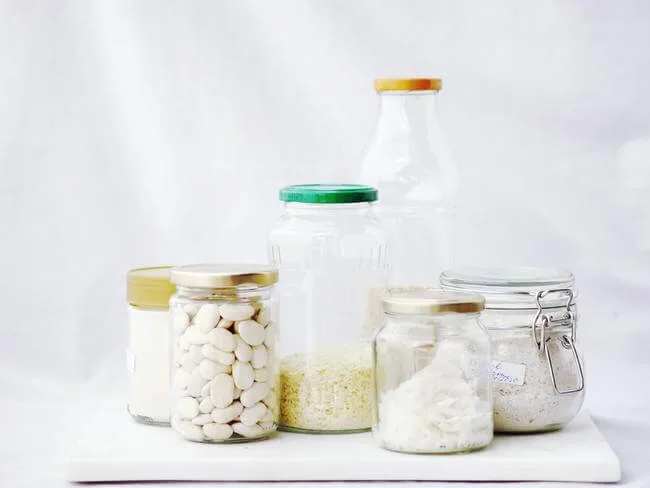 1. Bottled water.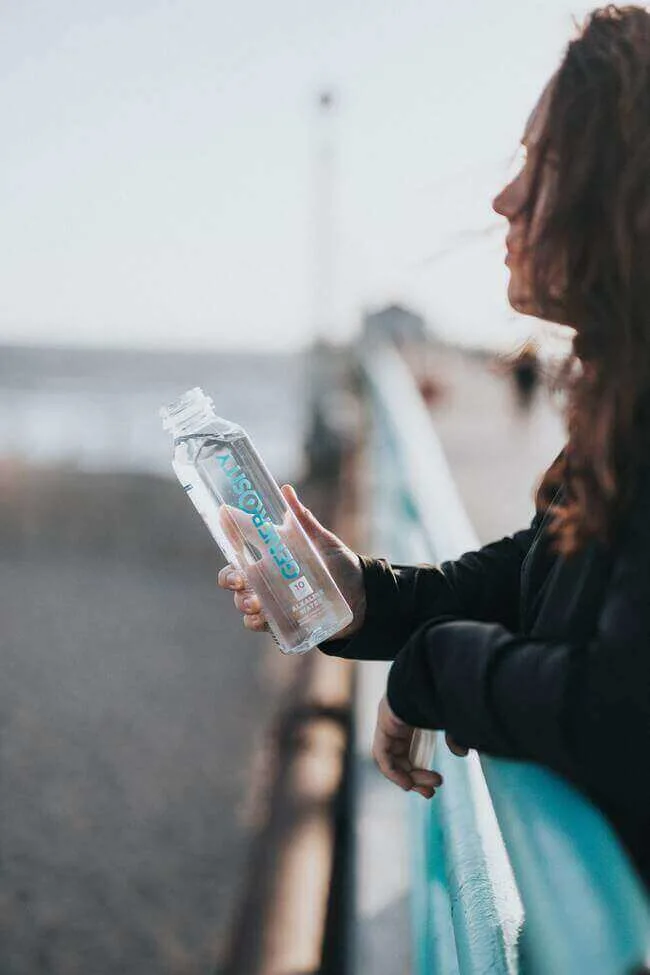 Although water is not a food to be consumed, without it, you will not certainly survive.
This is why bottled water is number one is on this list! If you can get as much bottled water as you can right now, you'll be better prepared for when the time comes that you need it.
Don't forget to store it safely, somewhere cool and dark.
The Centers for Disease Control and Prevention (CDC) recommends storing 1 gallon per day for each person/pet in the household and recommends creating a two-week supply if possible.
In an emergency is distilled water better than regular water?
Although distilled water is the purest form of water, it's not always the healthiest.
Distillation is very effective in removing potentially harmful contaminants but also removes any natural minerals or electrolytes present in water.
So whether you refill bottles with regular water or buy natural mountain spring water, these water choices will be your best bet to getting the nutrients you need during an emergency.
2. Nut Butters.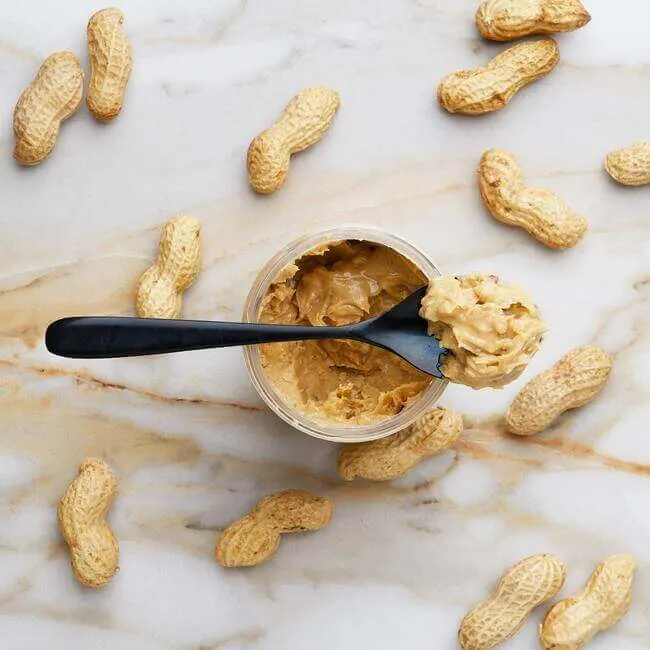 When it comes to stocking an emergency food plan, high protein nut kinds of butter are the second most important emergency non-perishable food item to plan with.
Peanut butter especially is the perfect source of energy, but most nut butters are a great choice because they are packed with good fats, protein, and high energy.
You will not have to cool them upon opening unless the container states otherwise, but in most cases, most nut butters are A-okay to leave uncooled after opening.
Moreover, if you are looking for inexpensive peanut butter to add to your emergency stock, Jif Natural smooth butter, is sold in 80-ounce containers.
It's the perfect, low sodium, gluten-free peanut butter that is suitable for a variety of people's diets and budgets.
3. Whole-wheat crackers.
Crackers can be used as a great substitute for bread or sandwiches during an emergency.
However, whole-wheat and whole-grain crackers are not as shelf-stable as plain crackers (check the box to see expiration dates), but they do provide extra fiber for those times when you're really hungry.
To preserve their freshness, consider vacuum-packing your crackers to extend their shelf life.
4. Canned food.
Cans of tuna, salmon, and chicken are great for emergencies as they can be preserved for up to two years.
However, vacuum-sealed packs of various meats are still a great option but they do have a shorter shelf-life of six months.
Diane Van, Manager of USDA's meat and poultry hotline, says vacuum-sealed packs of meat may be a better alternative if you don't have a can opener.
Since long-lasting food is essential, it's also highly recommended to get all sorts of canned foods including tomatoes, fruits, beans, vegetables, and different kinds of pasta and soups.
Moreover, to give you a balanced meal right out of the gate, a mix of canned vegetables such as peas, carrots, and green beans is great for hurricane relief or natural disasters.
Mixed vegetable cans such as Libby's are an especially great way to get as many healthy vitamins and minerals in your diet.
However, since many people differ in appetite and require a variety of different foods for their diets, it's highly recommended to use your best judgment in what you may need when stocking canned food in your emergency plan.
Similar: 6 Solid Good Reasons to Shop with a Grocery List
5. Long-lasting fresh fruit.
Think bananas, apples, grapefruits, clementine's, and oranges… During several days, unripe bananas for example will ripen so you can enjoy them. The rest of these fruits can even last for several weeks!
You can also cut and freeze these long-lasting fruits for a delicious snack or throw them into smoothies and since citrus fruits contain vitamin C (which is vital for the strength of the immune system), these long-lasting fruits are a great choice to add to your emergency plan.
6. Dehydrated fruits
Freeze-dried fruit or dehydrated fruit is another convenient way to get as many vitamins and nutrients as you would otherwise get from dehydrated meals and meats.
Moreover, when a disaster or emergency strikes, you want to ensure that you and your family have adequate access to nutritious food.
So how long does dried fruit last?
The National Center for Home Food Preservation states that dried fruit can last from 4 to 12 months if stored properly.
However, quality will decrease more quickly when dried food is stored above 60 degrees Fahrenheit. If dehydrated fruits are stored below 60 degrees Fahrenheit they can last up to one year.
7. long-lasting nutrient-dense food.
From the consensus of this article, you are probably aware by now that it is extremely important to eat healthy foods, especially in emergency times.
Moreover, if an emergency is caused by a disease, such as the pandemic in 2020, eating nutritious foods will not only help you maintain good health but because you will only have a small supply of food in an emergency kit, it is important to stock high-quality nutrient-dense food.
What is nutrient-dense food?
Nutrient-dense foods contain high levels of vitamins, minerals, and other nutrients that are important for your health. They also don't have too much sodium, added sugars, or saturated fat.
This includes fruits, vegetables, whole grain, non-fat or low-fat dairy products, fish and seafood, lean meats and skinless poultry, legumes, and nuts.
Hardy vegetables such as broccoli, brussels sprouts, onions, peppers, potatoes, carrots, and cauliflower are the best nutrient-dense vegetables to keep stocked as they will remain fresh for several weeks when left unwashed and uncut.
Potatoes will also last in the pantry for up to six months and additionally, root vegetables such as carrots, beets, and parsnips can be preserved up to three to four months.
8. Bulk unsalted nuts and seeds.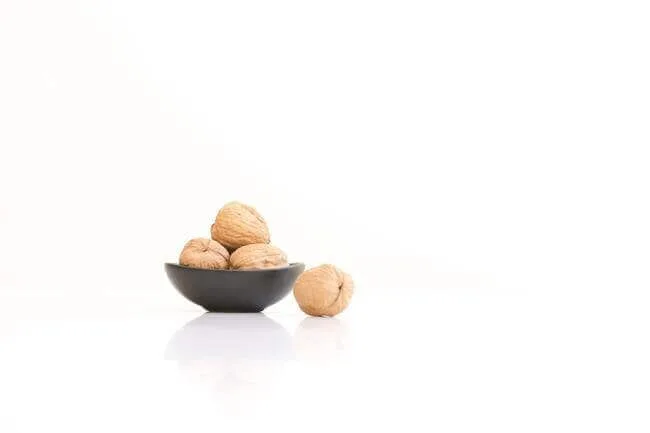 When you are stockpiling in case the worst happens, try to collect a number of nuts and seeds including pistachios, pecans, walnuts, peanuts, and almonds, and seeds like sunflower and pumpkin seeds.
The reason why mixed nuts and seeds are such a great emergency go-to food is you can use them to increase the number of snacks on hand and of course, the extra nutrition they are jam-packed with will do the body good.
Vacuum-packed containers are best as they prevent nuts and seeds from oxidizing or losing their freshness.
Additionally, for extreme emergencies and natural disasters (where you will most likely be preserving your water intake), try to avoid consuming overly salty foods and opt for unsalted nuts and seeds that won't make you feel dehydrated.
These high-energy foods are great for snacking in times of emergency, such as a hurricane or tornado, and are especially important since you need to stay well hydrated while hiding out at home or at an emergency center!
9. Instant coffee and tea bags.
In an emergency, only those who've prepared can really enjoy the perks of a nice cup of joe.
Additionally, if there is no working electricity or you can't go without that extra energy boost in the mornings, picking up some instant coffee and tea bags immediately is a great way to stay prepared.
Instant coffee will do you just fine if you really need it in case of an emergency, however, if the electrical power is cut off, a portable gas cooktop is a must, or you'll have to stand it cold.
10. Strong calorie foods.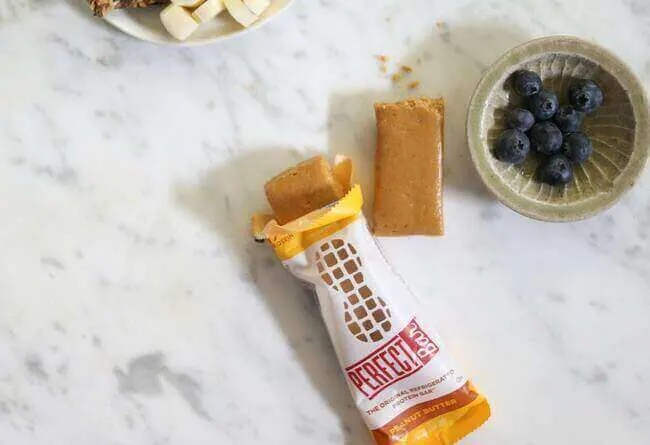 In emergency situations, sometimes your daily diet will have to be negotiated. For instance, think of an emergency savings fund versus a checkings account, they both have different functions and for different reasons.
Therefore, if you stock high-energy and high-protein foods such as protein bars for an emergency, these strong caloric foods will not only provide an extra energy boost (than you would get in your everyday diet) but they also do a great job in regulating the body temperature in colder seasons as well.
And since most hikers pack granola, trail mixes, and protein bars, they know that these handy food items (with high-fat content) will add a great deal of energy and are easy to grab on the go!
11. Pet food, medications, and Multivitamins.
If you have a household pet, you should consider collecting an extra bag or two of your dog's favorite long-lasting kibble.
Don't forget to mind your pet's drinking water too, by offering your pet their water storage of their own.
When it comes to your own health, speak to your doctor before getting anything extra whether you are taking prescribed drugs or medications.
And keep an eye on the expiry dates to ensure that you don't purchase more than you can use!
Supplements will also help a great deal by replacing the nutrients you would have consumed on a normal diet.
So make sure to always have supplements ready for when you need them because even those who may not be getting a daily dose of supplements now, you'll soon realize how vitamins can keep you healthy during any big crisis.
12. Ready-to-go items.
If you happen to be really fearful of any unknown emergencies coming around the corner OR if you really want to be a star in your quest to be fully prepared?
Seek to build a range of nutritious ready-to-go items such as:
Extra canned poultry, beans, and fruits.
Instant oats.
Dried soups and dried pasta.
Shelf-stable and long-lasting cereals.
Dried fruits, such as apricots and raisins.
Cans of juices and milk to help ease that added bit of anxiety.
Oh and don't forget to have a can-opener!
---
There you have it!
Regardless of how long you'll be at home, or wherever you'll be when that next emergency strikes, you can never be too prepared in case something bad happens.
Now take all the information you learned and start your grocery shopping list. You have work to do!
Thanks for reading!
See also: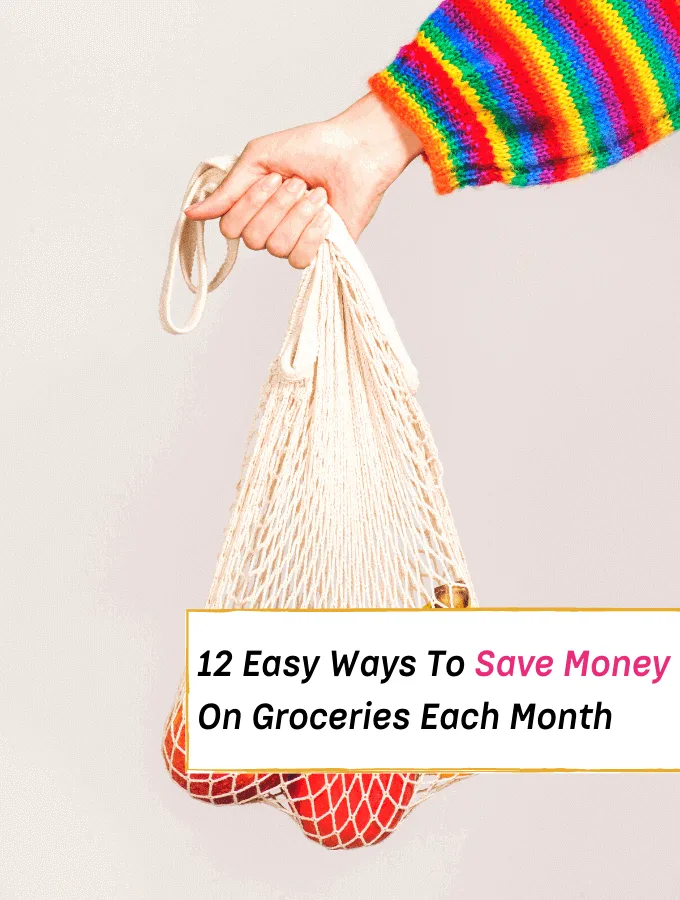 Check out, 12 Clever Ways to Save Money on Groceries, next!
You may also like:
Welcome to Everything Abode, your daily inspiration for every activity at home!
Our goal is to inspire you to live an elegant and chic lifestyle from the comfort of your home.
We'll help you express yourself through authentic style, aesthetic beauty, and stylish home decor.
Subscribe to Get the Tools That Make My Blog Successful!
When you join my newsletter, I'm going to send you insider advice and tools that I use to grow my blog! I only save the BEST for my email list so don't wait!