Find fun indoor hobbies that will inspire you, ranging from winter indoor hobbies to summer indoor hobbies. That way you can use your creativity differently at home to pass the time with!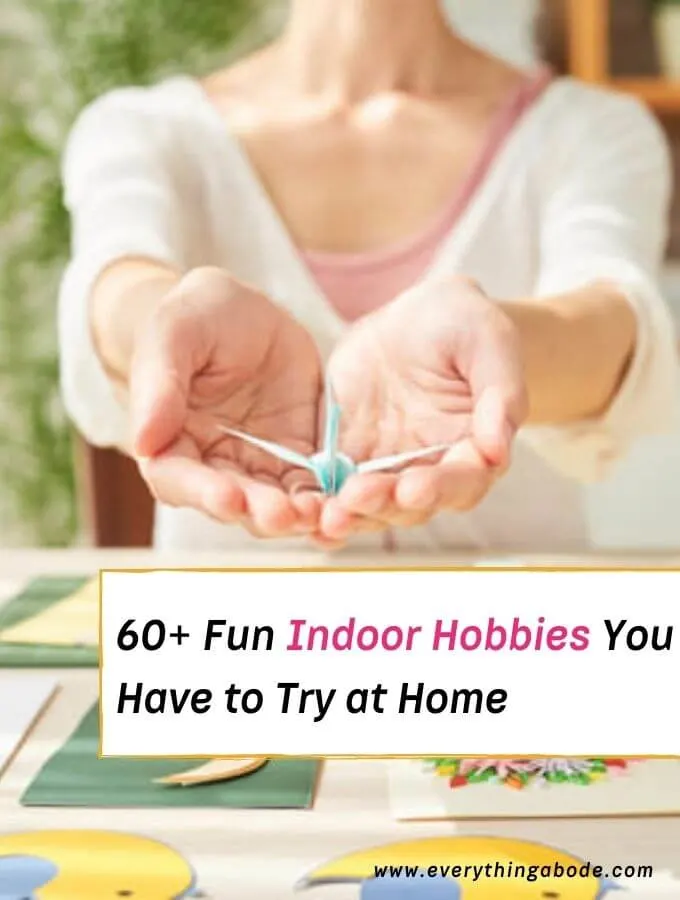 Are you looking for some fun indoor hobbies to pass boredom with?
If you've been stuck in your comfort zone for a while and have no idea which indoor hobby is best for you, you are going to find one on this great list of indoor hobbies, all for the indoors!
Besides, if you have been craving to do things you once loved as a young kid and are afraid to try something new, do not be scared!
Here are 60+ fun indoor hobbies, just waiting for you to start, whether it's winter or summer!
Why should you have a hobby at home?
There are several reasons why you should do hobbies at home. Firstly, it is cheaper than going out to your favorite coffee shop.
Secondly, there's less background noise to focus entirely on what interests and inspires you most at the moment.
Thirdly, some people may find others distracting when they're doing their hobby outside because everyone has one too, which takes away from creativity, even briefly.
Do they have to be fun hobbies?
Fun hobbies are important to have in order to see how you can best enjoy yourself and spend your free time.
Hobbies allow people opportunities to discover themselves through experiencing new things either alone or within groups of friends who share similar goals but have different strengths depending on what each person brings into the group dynamic.
People also pick up hobbies based on their ability to make them feel good as well as how much enjoyment it gives them overall.
How do you choose the best indoor hobby?
There is a wide range of different things that people like doing, meaning everyone will be able to find something they love no matter what kind of person they might consider themselves.
The list of best indoor hobbies below is not meant to please anyone other than YOU. They are also not intended to be perfect, either.
It's all about incorporating fun activities to explore what you enjoy, so you can allow yourself to get more involved in some other interests in your life.
Get out of your comfort zone.
Well, it's not easy to say. It really depends on what kind of person you are, but there is a way that we all might be able to find ourselves trying something different without even realizing it.
Think of what you like and go from there. A lot of times people have a very good idea about the activities that they are interested in but don't recognize it right away.
For example, if someone likes to be active then some possible indoor hobbies could include yoga or HIIT – just think about each indoor hobby you read whether this sounds like something you would find enjoyable.
When picking a hobby, follow your longing or yearning.
Nothing is more satisfying than taking a risk and discovering a deep passion for something new.
So whether you find something that you want to add to your list of indoor winter hobbies or your list of indoor summer hobbies, either way, it's going to be a win-win!
Here's the list of hobbies ranging from:
Popular Indoor Hobbies
Productive Indoor Hobbies
Unique Indoor Hobbies
Indoor Hobbies for Couples
DIY Indoor Hobbies
More Fun Indoor Hobbies
Now, let's take a look at this incredible list of indoor hobbies that are just waiting for you to try something!
60+ Fun Indoor Hobbies To Try At Home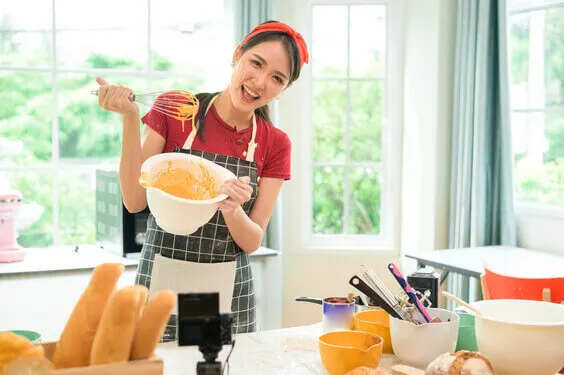 Popular Indoor Hobbies:
Sewing.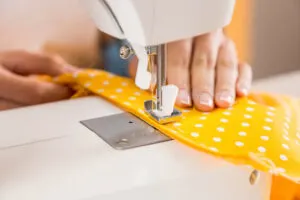 Sewing is a fun and versatile indoor hobby. You can tailor clothes, add your personal touch to accessories with needlework or create these items entirely from scratch.
There are many creative possibilities for sewing enthusiasts that want the satisfaction of creating something new while still mastering an art form.
Learn a New Language.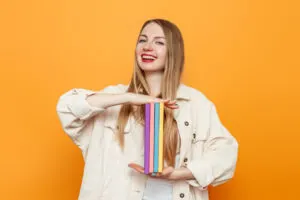 Don't let your mind turn to mush during the winter months.
Put effort into learning a new language and continue this hobby into summer or spring vacations too! Install an application for your smartphone, like DuoLingo which will show you how easy it is to start with just one click of a button.
Upcycle Old Things.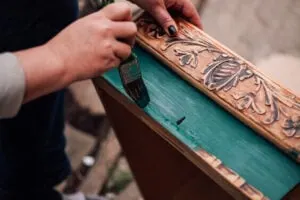 Your old things may be worth a lot of money! Upcycling is the process of discovering new and more creative ways to use your and other people's unwanted stuff.
For instance, you could turn your house filled with stuff that reminds you of certain times into recycled gifts for someone else. The possibilities are endless; all that matters is what inspires you in life.
Create a Vision Board.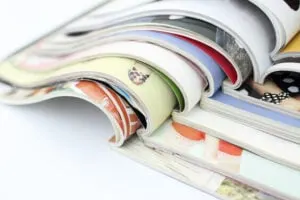 Have you ever made a vision board? It's fun to look at all the things that make our hearts happy, and it might even help inspire some creative ideas for future projects.
It's also a great idea to keep up with your vision boards when you are stuck at home.
A vision board can serve as a reminder of your long-term goals every day and provide motivation to help you achieve them.
You can make your vision board unique by adding any type of material you desire! Once you have mastered your vision board, you'll have your very own personalized view of what brings you happiness every time you look at it.
Plant a Tropical Oasis.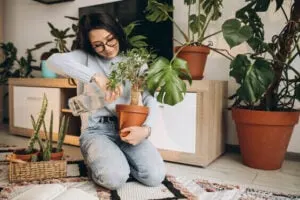 If you love gardening outdoors, you'll probably love caring for indoor plants! To get started, you might consider hanging plants, succulents, or potted flowers.
Many varieties can thrive indoors, and you don't have to worry about the weather when you start an indoor garden.
Flex Your Cooking Skills.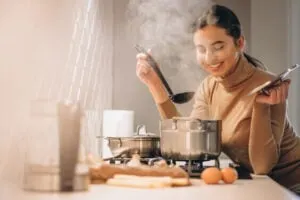 Cooking is a great hobby that can benefit you and your family as well. You can try new recipes and techniques by being open to new flavors, cuisines, and creativity.
If cooking anything beyond the basics feels totally out of your wheelhouse, try investing in a good cookbook first.
Bake.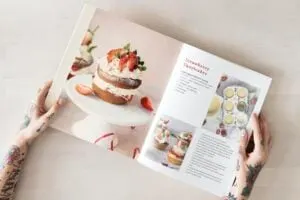 If you are looking for a new hobby, baking may be the answer!
Baking is the best indoor activity with many benefits that have been on the rise amongst Americans as of late.
It's one way to keep yourself busy and creative while also staying inside when rain makes outdoor activities difficult. So bake up your favorite recipes this week and see if this hobby sticks around!
Paint.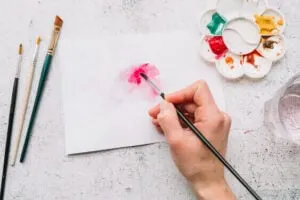 Everybody has the potential to become a painter. There are many tutorials online that can help you paint anything, and even if you have never painted before, it's a great way to get your inner Picasso out, whether it's good or bad.
Guided Meditation.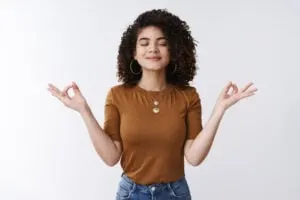 Do you feel stressed? Meditation is such a great indoor hobby to have because meditation has so many benefits.
Meditation can reduce stress and anxiety, improve self-awareness and attention span, decrease binging, and many others.
Moreover, you only need a comfortable spot, a pillow or couch, your phone or computer with headphones and you are ready to meditate.
You can search for paid apps and online courses, however, a simple Spotify or online search could bring you to an extensive library of guided meditations all for free.
Create a New Musical Tune.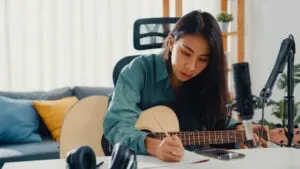 One of the best ways to explore your inner creativity is by writing a song. Writing music, whether it's good or bad can be a therapeutic hobby all on its own.
You can be creative and write jingles or if you find that you are extremely passionate about the subject, learn about music theory!
If you're also able to play an instrument on your own, you're way ahead of the game!
Start a Yoga Routine.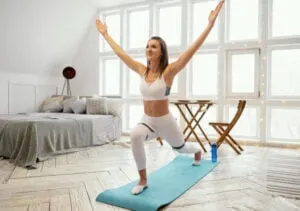 Why not kick off your day by doing some yoga? It's a great way to start the day with both physical and mental benefits.
Yoga can be done indoors or out, but you'll need at least one mat, clothes that allow for stretching (i.e., workout wear), and enough space around you in which to move comfortably.
YouTube is also an excellent resource for videos of how-to instructions on just about any pose imaginable; there are also many other channels worth checking out as well!
Redecorate your Home.
Do you feel like your home is old and worn out? Or are you stuck inside? You can do something about that!
Rearranging the furniture in your house will make it seem new again. Remodeling can also be a great way to refresh and renew spirits.
Listen To Podcasts.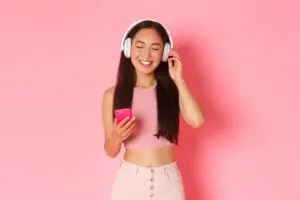 Podcasts with celebrities, funny podcasts, and educational podcasts are all available online for a therapeutic indoor hobby.
Podcasts are available on almost any topic you might be interested in. Look online to see if any podcasts catch your eye, and sit back and relax. You deserve it!
Give Yourself a Manicure.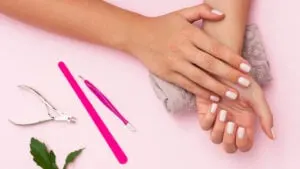 Enter the glamorous world of manicures. With a simple set of fingernails, you can make an exciting statement about your personality and lifestyle!
Start with some prepping steps to take care of those nails: soaking them in warm water for five minutes before prepping those nails for that nail polish.
You should also rub lotion into your cuticles at least twice daily – this will help soften rough skin and give more flexibility when applying color later on. For more help, check out this home manicure step-by-step guide here.
Knit.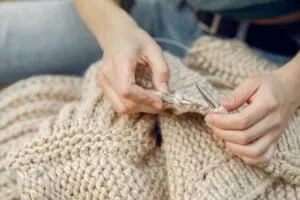 Knitting is a great hobby for many reasons. Once you have the basics down, knitting can be done while watching TV or listening to great podcasts or audiobooks.
Once you get past the basics, you'll be able to make sweaters, scarves, and hats by the end of a Netflix night.
Just grab a pair of knitting needles and yarn. Choose a pattern you want to use. Check out this video for help to get started if you are a complete beginner.
Plant an Indoor Herb Garden.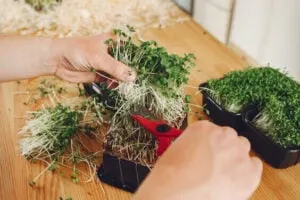 Have you been wanting to start a garden but don't have space for one? Well, gardening doesn't need to be done outdoors only in the summer.
Consider creating an indoor herb garden as an excellent indoor hobby for your green thumb all year round.
You can grow your favorite herbs, such as basil and oregano, anytime throughout the year and place them on your kitchen countertop or kitchen table to grow.
These lifestyle links will help you be your best self:
Productive Indoor Hobbies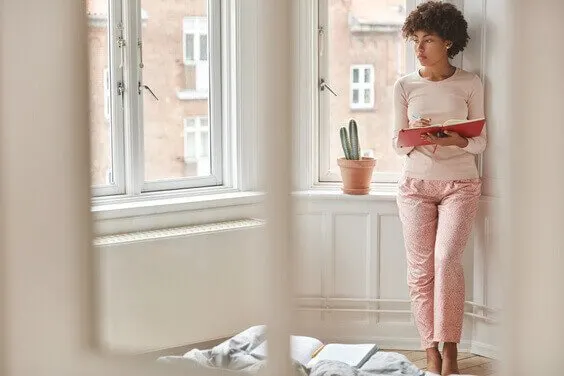 Start Writing.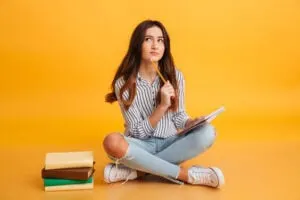 Being stuck in a cold, dark house during bad weather can be boring. You don't want to think about work or school and the ominous feeling of not being able to go out can feel lonely. But this alone time can be spent writing.
You can easily express yourself and get your creative juices flowing if you try these options for writing; journaling, blogging, writing a short story or writing a play.
Learn Pen Art.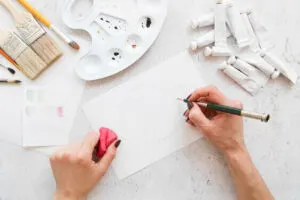 Pen art is an artistic way to emphasize the beauty of words and makes an excellent hobby for anyone's creative side. You can tell a story or share your thoughts by illustrating them on paper with either ink or watercolor paint.
Fine motor skills are essential in this form so it's important not only to watch beginner videos but also to practice frequently, then allow your brush to do all the work!
Bullet Journaling.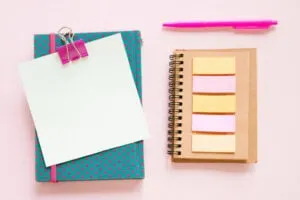 What if you used a bullet journal to remember the good times instead of documenting everything that goes wrong?
Since a journal is usually a place where you write down your thoughts, feelings, and emotions, bullet Journals are an amazing way for people with anxiety or depression to express themselves creatively without feeling overwhelmed.
The key part about these types of journals is they help keep track of what's going on today versus reflecting onto difficult memories from a long time ago.
They also allow you to track goals, events, and even some doodles, in a customized way that can be as beautiful or functional as you want it!
Discover your Genealogy.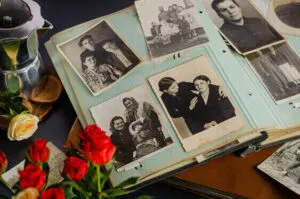 How far back can you trace your family's roots? Imagine all the possibilities that await you on your genealogy journey!
Ancestry.com is a website that has traced the lives of countless people with any degree of curiosity about their lineage and history. Visit them today to find out more.
Organize Your Home.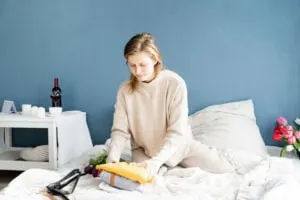 You need to organize your home if you are lost for an indoor hobby idea. Organizing your home can be a lot like clearing out the clutter in your mind and it'll enhance your home and life while doing it.
You can organize your closets, drawers, pantry as well as your office. Whatever you organize, if it is done well, it can help you relax.
Plus, sometimes it feels good to get rid of all that excess baggage and just focus on what matters most!
Here are 8 home rules to help keep your home organized, orderly, and clean.
Scrapbooking.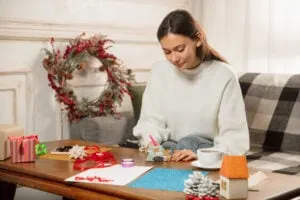 Scrapbooking is a great hobby that allows you to create personalized photo albums of all the wonderful moments from your life, such as vacations with friends or parties from work!
You can bring those happy days back anytime by flipping through these pages full of photos and mementos.
Learn Speed Reading.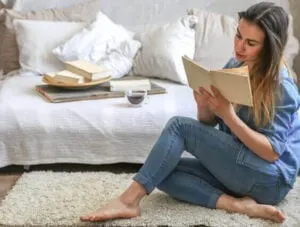 Are you frustrated with the speed at which your eyes are able to move across a page?
You're not alone as speed is one of the most common complaints among readers! Luckily, there's now an effective solution– speed reading guides that will have you digesting words and sentences in no time flat.
The best thing about speed reading is the variety of techniques available. If you don't like one method, just switch to another.
Start Investing.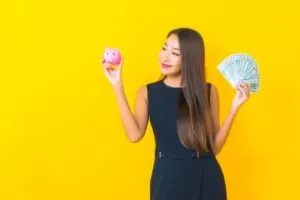 Financial experts recommend starting to invest in your future as soon as possible. If you wait too long, inflation will eat away at the value of your money and lower its buying power over time.
Investing now will also ensure that all your hard work has a chance to pay off for years down the line.
Create a Budget Plan.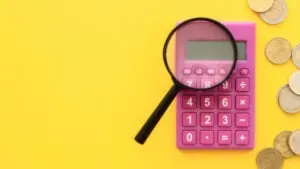 Spend one night a week creating a spending plan for your hobbies and adhere to it! Budgeting is the most important way to save money.
It's all about controlling your spending so you have more for other things such as vacations, clothing, or food.
Whether you're trying to pay off debt as quickly as possible or just want healthier finances in general, sticking with a simple budget can help make that happen sooner than later.
Start your own podcast.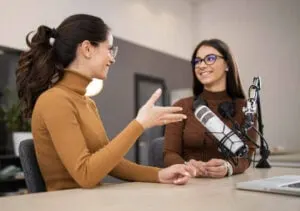 Are you able to make a room a happy place with all the fun info you have? Then share your conversation in a podcast, so other people can listen.
Every day millions of people listen around the world! And it's never been easier or cheaper than it is now (thanks to technology!) to start your own podcast.
You can either use a service like SoundCloud or iHeartRadio, which allows you to upload and manage episodes from their website, and download software that will allow you access the world of digital audio editing!
Photography.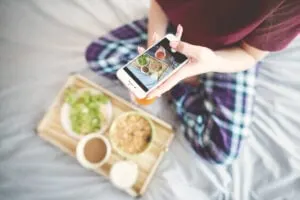 If you are passionate about photography, then making it a hobby is easy. You can even make money selling your own photography to websites that will pay you. There are also Photoshop-like applications for your smartphone or camera– and the type of equipment doesn't matter as long as you have the passion!
Learn Code.
Did you know that there are so many websites and online tools that allow you to learn computer programming for free? Youtube tutorials will also help you learn this skill. And learning to code as a hobby will give you more job opportunities and make it a lot of fun in your spare time!
Proofread and Edit.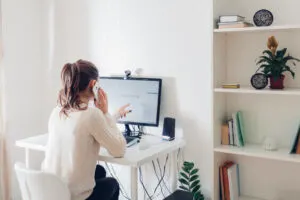 Are you a wordsmith with an eye for detail? If so, then this hobby is calling you to start!
Many struggling business owners find it extremely difficult to find the time and resources necessary to edit and proofread for their businesses.
Head on over to Mediabistro.com to pick up freelance opportunities, or you might also be able to find projects at Fiverr.com.
Edit videos.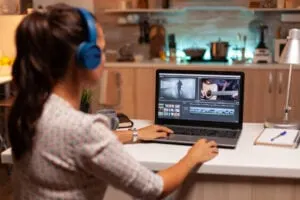 Editing videos is a great creative outlet, whether you are making personal videos for yourself or editing other people's content as a hobby that gives back.
Either way, learning to hone and master editing skills in this day of age is one the best indoor hobbies anyone could choose.
Start Coaching.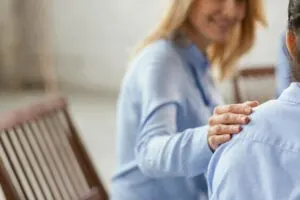 If you have the gift and ability to be able to coach loved ones and close friends in the right direction when it comes to their business or relationships? Do not let this hobby sail away!
Instead, manage your gift and become a certified life coach, then zoom your clients from the comfort of indoors. Whether this entails starting a side business or not, you'll be able to help others achieve their goals, and the world needs your special gift.
Blogging.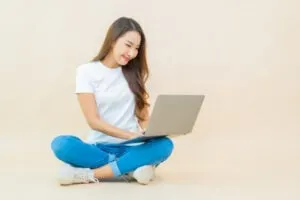 If you feel passionate about a topic or if you looking for a way to express your feelings, blogging is a great hobby to express your ideas. Even if you think blogging will be tough to do, it can be done.
Blogging is such a great pastime as a day-to-day hobby to do at home and you never know, it could start paying off the more time you put into it and the more you work at it!
Unique Indoor Hobbies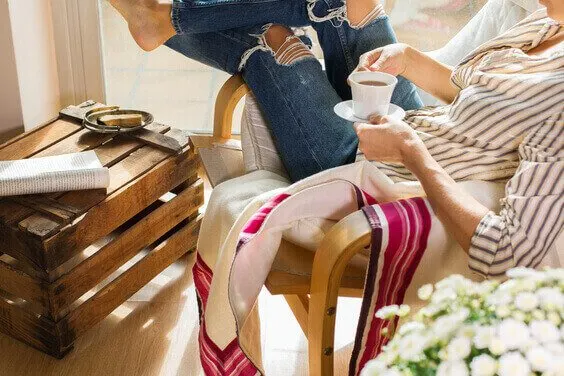 Become a Tea Connoisseur.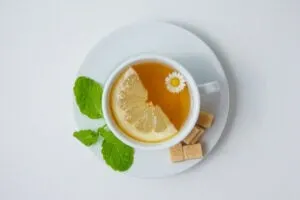 Are you a tea lover? Do you love to brew tea? Wouldn't it be great to learn how to choose the right tea flavors?
It's time to go beyond black and green tea. Learn the ins and outs of brewing a perfect cup with this book on how to become a tea expert in more than just your favorite flavors!
Learn Magic tricks.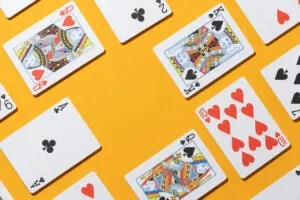 Magic tricks are a proven way to impress others, especially if you take this indoor hobby on and practice it as much as you can.
Learning magic only requires a few household items and can be done in a matter of minutes.
There are also many magic kits available to purchase, as well as endless tutorials online.
Juggling.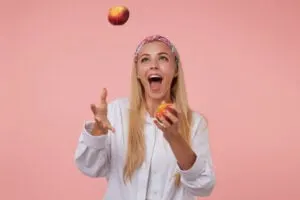 Juggling is a great hobby for those who have nothing to do when they are stuck indoors and bored.
Some people may think it's too hard or not their thing, but if you learn how to juggle then you'll realize that this can be something fun to do to pass time with!
Before you know it, you could become a master juggler with a little practice every day.
Automate your Home.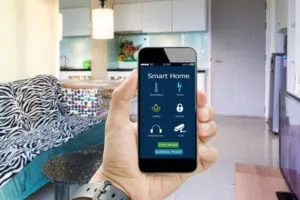 You can live in a futuristic house (if you have the right tech skills) and make this an indoor hobby to get things activated.
Start organizing your home and learning how to make it smarter and savvier. A smart home system can control things like lights and temperature automatically from an app on your phone or tablet.
If you have an automated home system set in place, you can also remotely monitor your power usage on any device that is connected to the internet.
Enjoy some Virtual Reality (VR) Fun.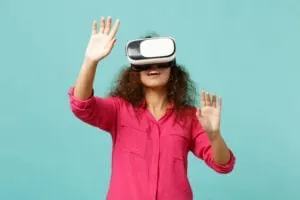 Put on your VR goggles and dive into an alternate reality for a creative and unique indoor hobby you can do all year round.
Virtual Reality (VR) is a computer-generated, three-dimensional environment that one can experience through the use of special equipment such as head-mounted displays or mobile devices like smartphones with augmented reality capabilities; it gives you the opportunity to explore worlds without ever leaving home.
Beat a World Record.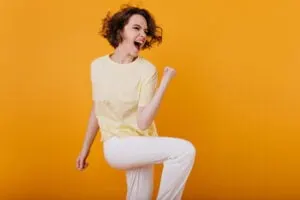 A lot of us live alone with no friends or family nearby for days at a time due to our work schedule or school commitments.
So if this sounds familiar (or even just mildly similar), why not spend an hour today setting yourself up for success by breaking a Guinness Book Of Records title?
You'll never have a more entertaining hobby than when you find that special thing that you can do very well!
Play the Ukulele.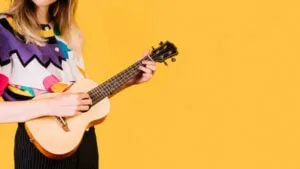 The Ukulele has been around since at least 1879. It is widely recognized as one of Hawaii's most popular instruments because they are so versatile.
You can play them with just your fingers like a guitar or use four different sizes of picks to get cool sounds out!
The best part? They're lightweight which makes them perfect if you want to carry something in your bag or around the house while listening to chilled music just strumming along.
Try your Hand at Carpentry.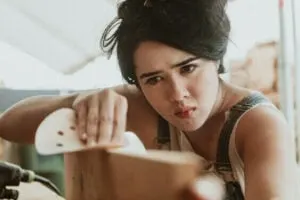 After thinking long and hard to find a hobby that will engage you, carpentry might be just the answer you need.
If you love working with your hands? Learning the basics of carpentry can open up an array of opportunities for employment in construction or as a trade person, while also being a fun creative hobby to do all year round!
Teach Your Pet New Tricks.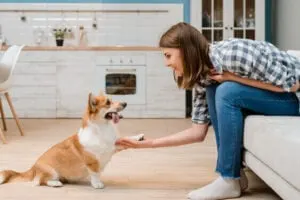 Teaching your pet new tricks is a great way to pass time when you are bored and also bond with them while keeping their cognitive abilities sharp.
There are many different ways you can do this, such as teaching them how to jump or fetch. Keep in mind these skills will diminish without practice so be sure that they get the opportunity to perform in front of real people at least once every few weeks!
Don't have a Pet? Start Pet Sitting.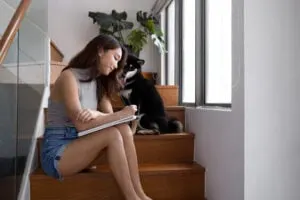 Becoming a pet sitter is a great hobby for people who want to have a pet but lack the time or space for the full commitment.
Pet sitting can also be an excellent way to make some extra cash on the side. There are plenty of pet-sitting opportunities and you'll never get bored with this type of hobby because there is always a new pup or kitty in need!
Indoor Hobbies for Couples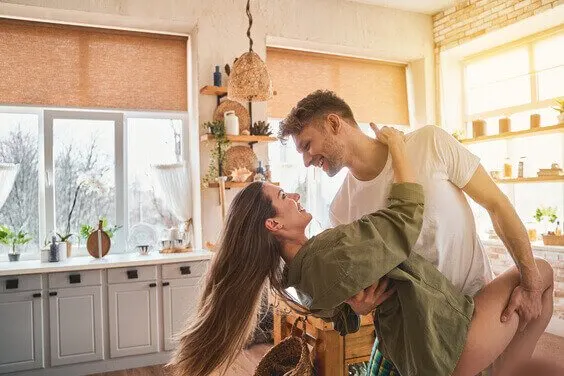 Sing karaoke.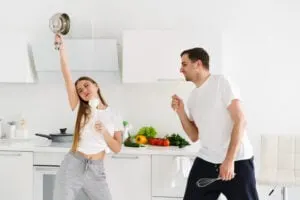 Everyone should sing more if they really desire to. No matter your ambitions, it was the first instrument to be invented and it's an intimate expression of ourselves that should be shared.
Singing with your partner through karaoke is a great indoor hobby for couples to share as it will liven up your home on those dark cold winter nights.
For more ideas, check out these 12 Weekend Date Ideas To Keep The Spark Alive In Your Relationship.
Start a Bookclub.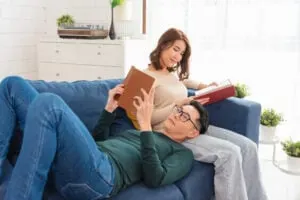 If you enjoy reading, book clubs are a great way to bond with people who share your interests.
You can have these meetings virtually or in person and get the opportunity to meet people that love literature just as much as you do!
Dance.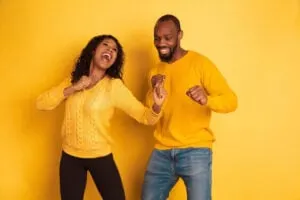 Learning to dance is one of the most rewarding things you can do for yourself.
Not only will it make your social life that much more fun, but also learning how to move in a different way and work out while having a good time provides incredible stress relief and happiness.
Not to mention, this hobby is also low-cost and great for your health. You can learn new moves by watching Youtube videos or following tutorials. This video is a good example of this.
Play Games.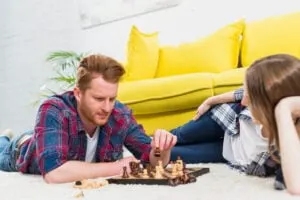 Set aside an evening for board games with friends and family. This is a great way to spend quality time with loved ones.
You can either get one for free by using an old board game or purchase a second-hand version on the cheap at your local thrift store.
DIY Indoor Hobbies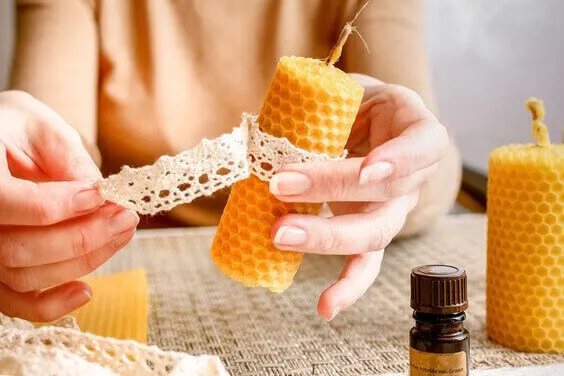 Start DIY projects.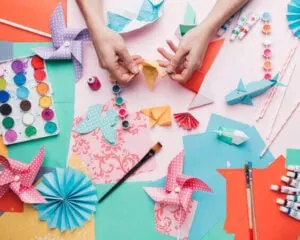 If you're interested in receiving a little more knowledge about being creative and innovative, then flex those DIY skills as your new creative indoor hobby this year.
This DIY beginner guide will help you get started on any project around the house. You can make your own DIY home decor, or even make DIY gifts for your friends.
Make jewelry.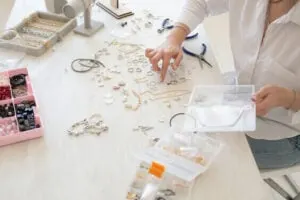 Making your own jewelry is not as difficult or expensive as you might think. With a little practice, anyone can make their favorite necklaces and earrings from scratch!
Make Flower arrangements.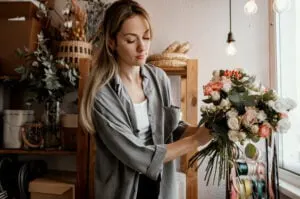 You can easily make flower arrangements as your new indoor hobby, especially if you love buying flowers already. A flower arrangement is a perfect way to make an ordinary room bright and cheery.
All you have to do is start with a large vase. Fill it halfway with water. Then add flowers. Add some greenery around the flowers by placing twigs and other leaves inside. And there you have it, you have a wonderful flower arrangement to beautify your home.
Make Scented Candles.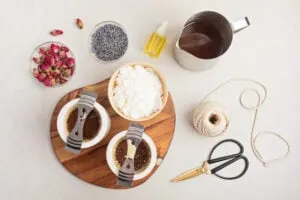 It's hard to not love the smell of every candle in the store. But you don't have to spend a lot of money on store-bought candles. Why not make your own candles as a great indoor hobby this year?
You can express your creativity by making your own unique candles very easily and they can be kept for display, for burning, or you can give them away as gifts!
Get into Origami.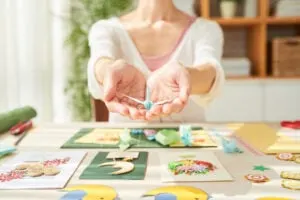 Origami is the art of paper folding and unfolding. Origami originated in Asia, where it was used as a way to teach math concepts, but has since been enjoyed all over.
The most common type of origami is square-based folds that make objects like boxes or animals; these might be something you want to try!
You can turn everything, from utility bills to grocery store advertisements, into decorative cranes with your new skill.
More Fun Indoor Hobbies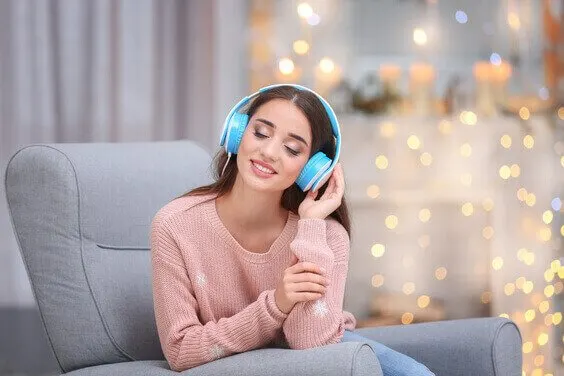 Find New Music.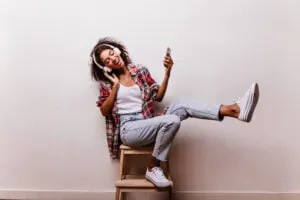 Considering we're living in the age of music discovery, thanks to services like Spotify, YouTube, and Tick Tok, you can find a new band to love with this indoor hobby very quickly.
Plus, finding some music that has the capacity of giving you goosebumps is not only an awesome thing to do indoors but should be more than a hobby. Hence be on the hunt for something new, and your new playlist will start building up quickly!
Enjoy LEGO Building.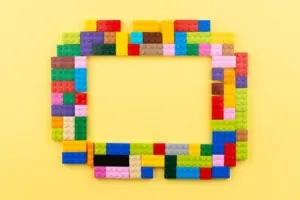 Legos are a great pastime for all ages. They can be used to build incredible models and displays that will blow your mind, in the process of bringing back memories from when you were just starting out with Legos as a child.
Play Solitaire.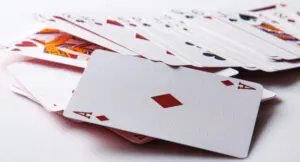 Although this is not the same as the computer game, playing solitaire the old-fashioned way is considered widely popular and known as a fun indoor hobby. This is physical, where you hand-deal-it-yourself kind of solitaire. It's simple, fun, and easy to learn single-player games for those with a deck of cards and nothing to do while stuck indoors.
One-player Dominos.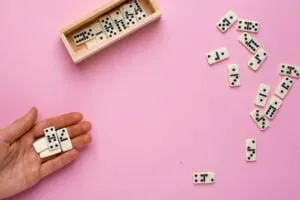 One-player dominoes are similar to learning a single card game because you can play multiple versions of different domino games all by yourself. You can find tons of games online, with detailed instructions and photos and these games can be used as an entertaining indoor hobby.
Draw.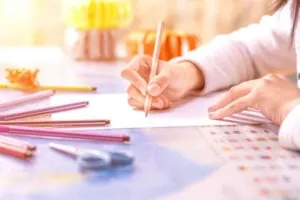 If you're getting bored at home, then try drawing as an indoor hobby!
Drawing is fun and can be done with anyone who has the patience for it, even if that's you.
It's also easy and can give your mind something new to focus on while also being entertaining at the same time.
Furthermore, anyone can learn to draw with some practice, and there are many videos and tutorials online that will help you become a better artist, just like painting.
Watch Online Documentaries.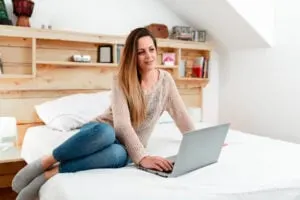 Watch online documentaries or inspiring Netflix shows from the comfort of your home to learn more about anything that interests you. With so many topics and options, it's never been easier or more convenient!
Camp in Your Living Room.
Your living room will become a place that you never want to leave if you spend the weekend camping in it! You'll need a tent, snacks, and beverages for this adventurous pastime. And campers who are looking for an authentic experience can pitch their tent outside on their lawn, too.
Stargaze.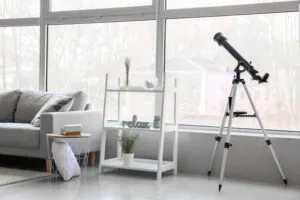 This fascinating hobby is really easy to master. All you have to do is purchase a used or new beginner's telescope, and then find an area where the sky is clear. You will be astonished at how easy it is to identify the stars and constellations.
Enjoy the Journey.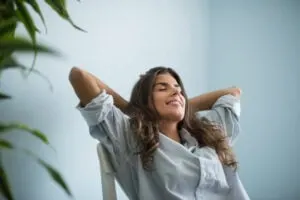 Even though this isn't a particular hobby, enjoying yourself should be!
Often, we look to external things to make us feel good and while hobbies aren't meant to be about success and perfection, enjoying the journey and the challenge of overcoming your limitations and crossing imaginary (or constructed) boundaries is what picking up an indoor hobby is all about.
You will see your life take off in new ways, and feel confident in your ability to flourish if you keep trying new things.
Learn Angel Numbers.
If you are not particularly up for doing anything creative with your hands, you can always start learning and reading all about the different angel numbers out there.
For example, angel number 1111 is the most popular angel number, and learning all about what the universe has to say through this number might get you looking at the world differently through a new set of eyes.
---
There you have it. When you find a new fun indoor hobby you know you'll love, take the leap, be proud of your abilities to achieve a breakthrough, and enjoy yourself. That's what hobbies are all about!
Here are some more great hobbies for women, these lifestyle links will help you be your best self:
Welcome to Everything Abode, your daily inspiration for every activity at home!
Our goal is to inspire you to live an elegant and chic lifestyle from the comfort of your home.
We'll help you express yourself through authentic style, aesthetic beauty, and stylish home decor.
Subscribe to Get the Tools That Make My Blog Successful!
When you join my newsletter, I'm going to send you insider advice and tools that I use to grow my blog! I only save the BEST for my email list so don't wait!