If you are wondering how to stick to your weekly fitness goals, these weekly fitness tips will help you conquer any goal whether they are big or small!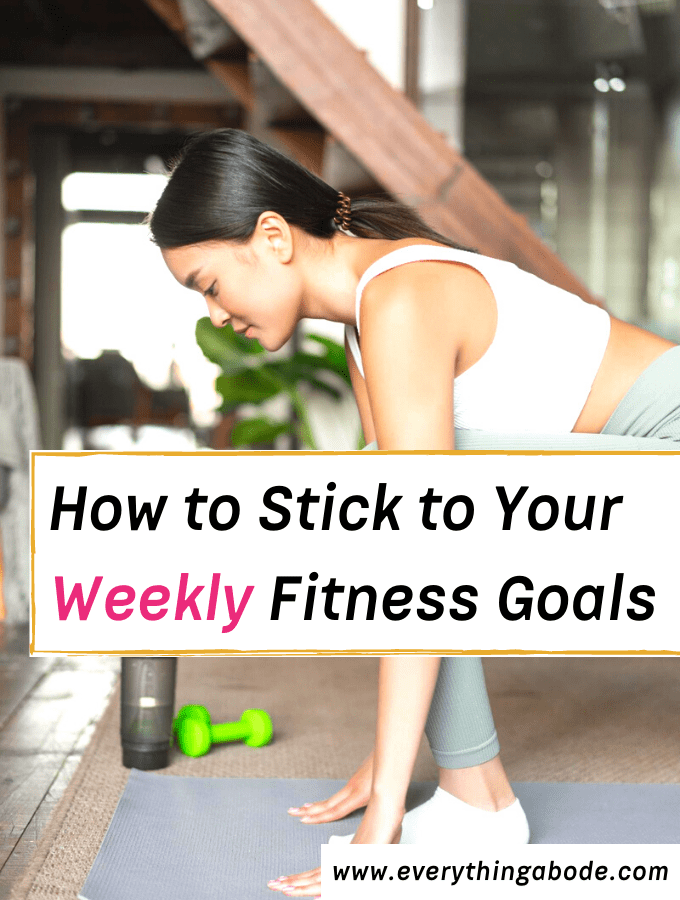 How can you keep your weekly fitness goals in check like a well-oiled machine?
For starters, this question has plagued thousands of well-meaning wellness-lovers for decades because it's not difficult to make a plan to get in shape.
Moreover, it's also not difficult to buy all the healthy food you need and then imagine what you will do (during the week) to achieve your goals.
Rather, the hard part about sticking to your fitness goals each week is actually taking action.
And you won't be capable of sticking to your fitness goals if you don't move your body.
So if you are eager to stay on track with getting fit, here are five powerful ways to stay on track with your weekly fitness goals, week after week!
Similar Topics:
33 Journal Prompts For Self-Discovery In The New Year
How to Start a New Life with a Negative Past
How to Wake Up Early Without Feeling Depressed
How to Stick to Your Fitness Goals Weekly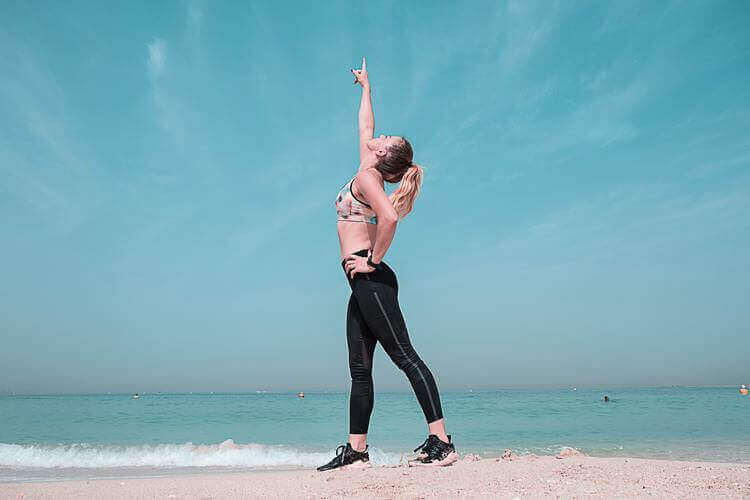 1. Try a new weekly exercise.
The importance of having a regular fitness schedule will always help you stay fit, but do you always have to follow the same fitness regimen? no!
This is because your body becomes accustomed to the same weights, distances, and movements.
To keep yourself stronger and fit for longer, you need to constantly challenge yourself.
Plus, you'll also get bored really fast if you do the same workout every week which will unturn make it less likely that you will want to exercise.
How to add new fitness exercises each week:
Find new ways to exercise. Look into the classes offered by your gym, or say yes to a friend's invitation to join her on her morning run. Or, if there is a $10 discount at a yoga studio, grab it.
Try a different workout than you are used to. Try a dance class if you prefer weight training. Or, a HIIT exercise if you are a diehard yogi. You'll enjoy it, and your body will be stronger for it.
2. Stretch.
Did you know that stretching is one of the best ways to strengthen your muscles, prevent injuries, and relieve tension (both mentally and physically)?.
However, most people don't stretch enough, which can lead to injuries and strain, especially when combined with a sedentary lifestyle or intense workouts.
To prevent this, try stretching throughout the day.
For instance, stretching in the morning or before a workout can improve your overall health and help you warm up and relax after your weekly exercises.
3. Pay attention to your form.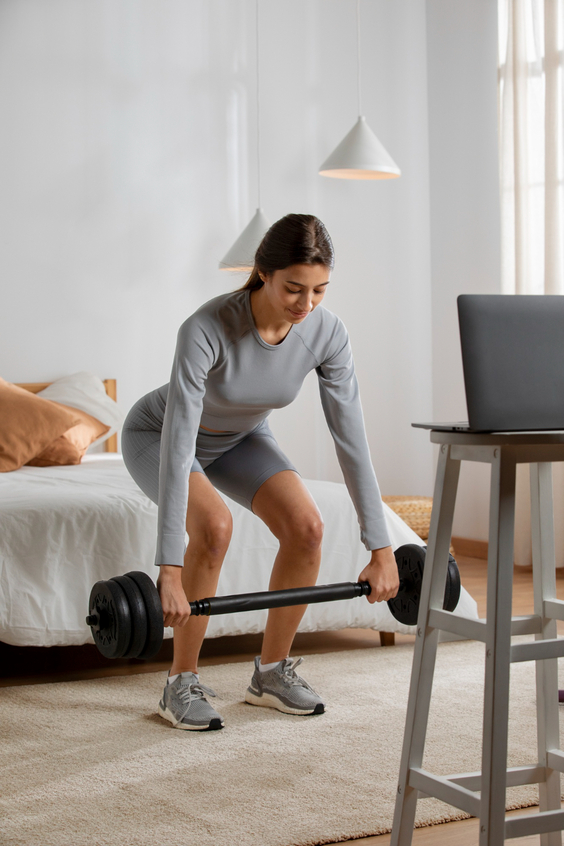 Even though you may be doing hundreds of reps or working out every day, if your form isn't correct, you might not be as strong as you think.
Worse, you may be causing injury and other long-term problems if you are not working out properly.
Proper form will maximize your workout by maximizing your energy and ensuring that you don't waste any movement.
Additionally, good form will allow you to run faster, jump higher and push harder, which is why it is essential to know how to improve your form, no matter what kind of exercise you do.
4. Add a relaxing workout.
In order to stay fit, you don't have to work as hard as possible. And you don't have to do intense, sweat-dripping, heart-pumping workouts every single day either.
Your rest days should be just as important as your workouts, and that's why enjoying the mental health benefits of relaxed and calm fitness (as seriously as your physical ones) is also equally important.
How to try something active that calms you down:
Instead of going to the gym for five days straight or doing the same HIIT class, opt to change things up by doing a relaxing yoga class or, better yet, do your own flow at home at the end of the week.
If the weather is excellent, put on your comfortable shoes and listen to a podcast while you move your body outside.
Meditation is another excellent option for an active lifestyle. Meditation will calm your mind down and allow your body to rest, especially if done multiple times a week.
Doing any of these is an achievable fitness goal (which will make a big difference in your overall well-being).
5. Develop a consistent meal plan.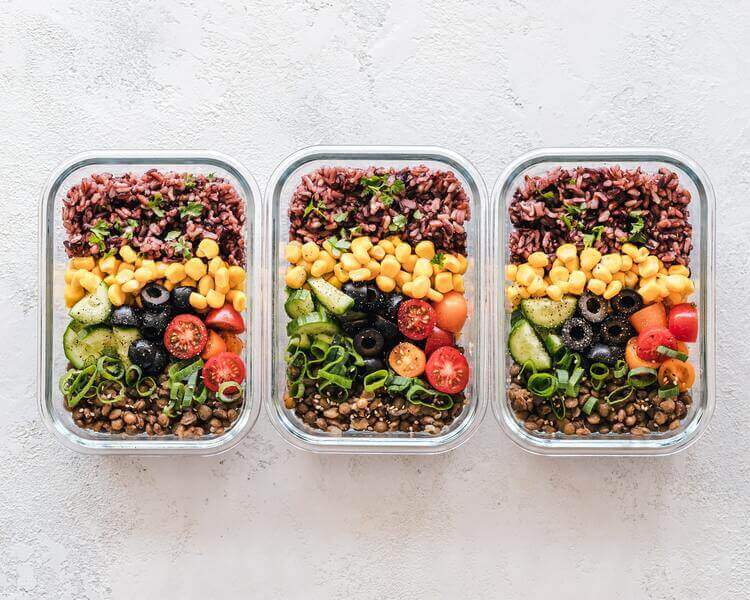 The time-tested saying in the 'fitness world' still stands: Preparing meals is one of the best ways to ensure you have amazing month-long results!
Weekly meal planning is very helpful when it comes to staying fit.
Not only that but you will find more time to accomplish everything in your week, including your fitness goals, if you always have healthy food at arms reach.
Moreover, one of the best ways to deal with starving times is to prepare your meals in advance to reduce the chances that you rush to eat something that negates why you are working out in the first place.
Healthy snacks and meals make a significant difference in helping you reach your fitness goals just that much faster.
How to create a weekly meal plan:
Make your diet primarily consist of whole, unprocessed foods. Products grown or raised on a healthy farm as well as on the fields are the best options while avoiding factory-raised altogether is a great lifestyle choice.
Avoid sugary drinks. Most of us don't know how many calories we consume on average or how many calories our body requires. However, sensitizing this by refusing to drink your calories is one of the best steps in supporting your fitness goals within your diet.
Use plants natural healing power. Vitamins, minerals, and secondary plant compounds are completely loaded with healing powers that play an important part in disease control, immune system strengthening, and cognitive function.
Be at a caloric deficit if you wish to lose weight fast. This means taking in fewer calories than you burn.
Check out this guide to meal planning for beginners for more fast tips for your weekly meal plan.
SEE ALSO: 7 Meal Planning Tips for Beginners
6. Make the most out of your mornings.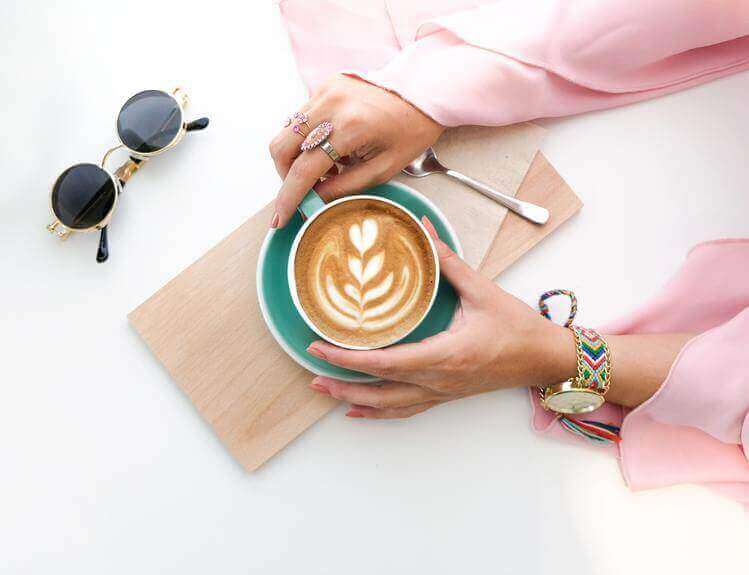 Most research shows that breakfast is still the most important meal of each day. Moreover, when it comes to maintaining your weekly fitness regimen this is especially true when it concerns our health and wellness.
A healthy morning routine that includes some movement, a healthy breakfast, and some sort of exercise, will not only help you stay fit but most importantly help you stay productive.
Moreover, this is another reason why making the most out of your mornings will always work to your advantage.
The benefits of incorporating movement in the morning are:
Morning workouts enhance your metabolism.
Early morning workouts help you develop stronger self-discipline.
A good morning workout routine will help cultivate consistency.
Morning exercise improves your physical and mental energy.
A morning exercise routine will help you get better sleep.
SEE ALSO: 6 Habits You Really Need to Avoid Doing in the Morning
7. Take full advantage of sleep.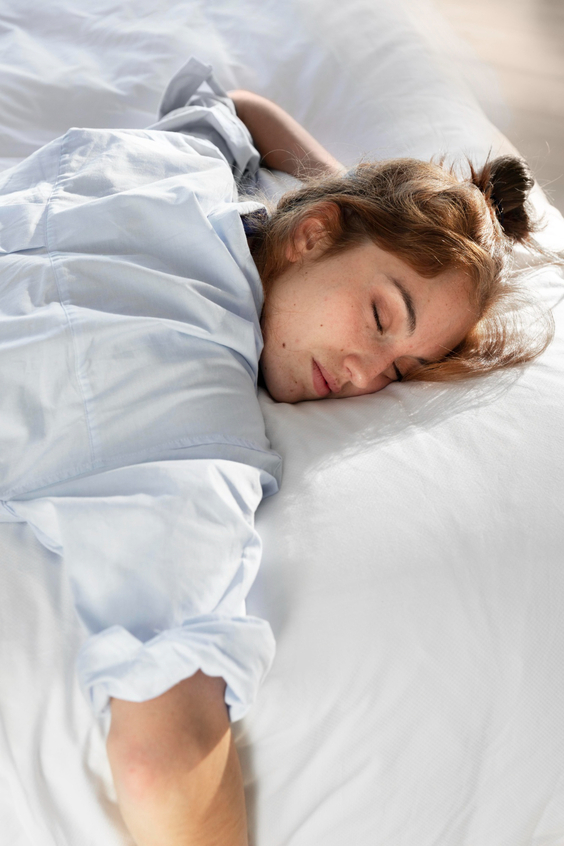 Another great way to get the most out of your weekly fitness routine is to make sure you get adequate rest each and every night of the week.
Sleep is very essential for your health and fitness just as much as the food you eat.
Moreover, your body's health is dependent on your ability to get enough sleep, so naturally tracking how much sleep you actually get each night will help you determine if your sleep quality is good or poor.
Roughly eight to nine hours of sleep a night is a good goal and aim for no less than seven hours of sleep if your schedule doesn't allow for a full night's rest.
How to get better sleep:
Every night, go to bed five minutes earlier. It won't take long for you to notice the difference. In just a few weeks, you will be sleeping an hour longer than you did before.
Try a sleep app to track your sleep hours to help you to identify the quality of your sleep. You won't feel rested even if you sleep nine hours a night if your sleep quality is poor.
Create a nighttime ritual to help you relax. Read for 15 minutes, meditate, or do a multi-step skincare routine. It's less likely that you'll break a routine you love the next time you're tempted to binge-watch Netflix late at night.
8. Track your results.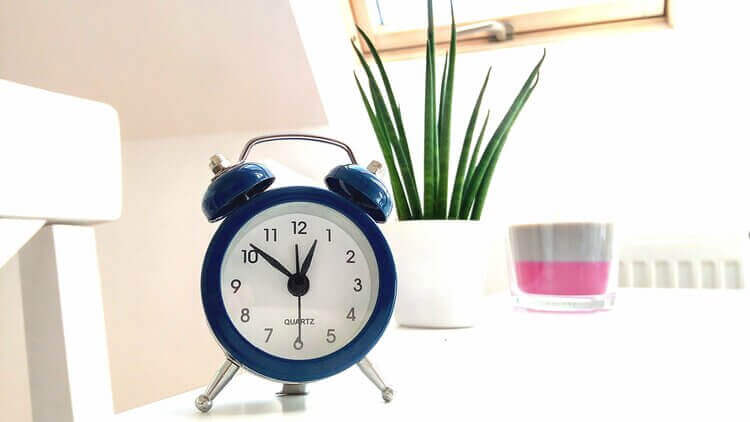 Did you know that writing down your fitness goals is another great way to quickly reach them?
Let's say you wanted to reach your fitness goals in x number of weeks… If you write them down then you will be more likely to stop yourself from slipping up and failing to reach them if you have a set date in the calendar for specific days to workout.
Moreover, if you keep track of your progress as you approach and near your deadlines, you will also see how far you've come (which inadvertently will make sticking to your weekly fitness routine a whole lot easier).
Handy reminders will also help you plan your life around your fitness slots so you can be more likely to keep your word.
Plus, you can always adjust your goals as you go along and make adjustments.
SEE ALSO: 8 Best Productivity Tips for Working from Home
9. Find an accountability partner.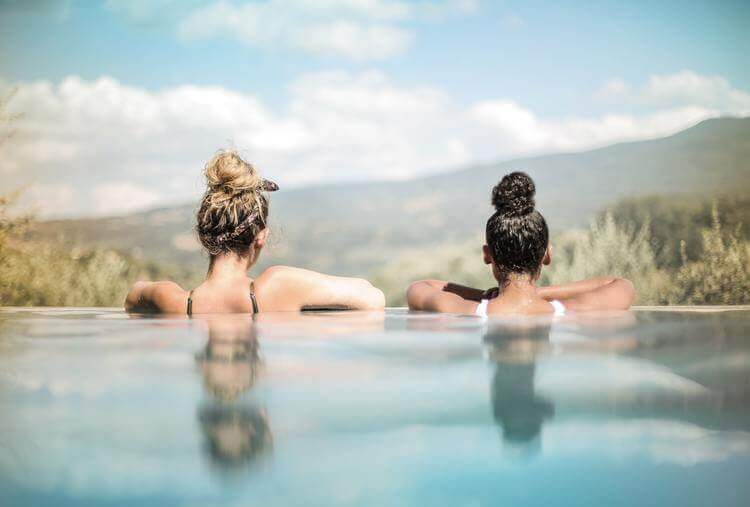 Having an accountability partner who can hold you accountable is another great way to stay on track with your weekly fitness routine.
But what does it mean to be an accountability partner?
An accountability partner is someone who helps you stick to your fitness goals while helping you to review the steps that you should take in order to reach them.
Not only that but wouldn't you rather have someone there to help you stay on track while you work towards your goals as a team together?
Moreover, having someone that holds you accountable means that they likely have the same goals as you and you'll be less likely to disappoint them if they are waiting for you at the gym!
10. Always keep your blood sugar levels balanced.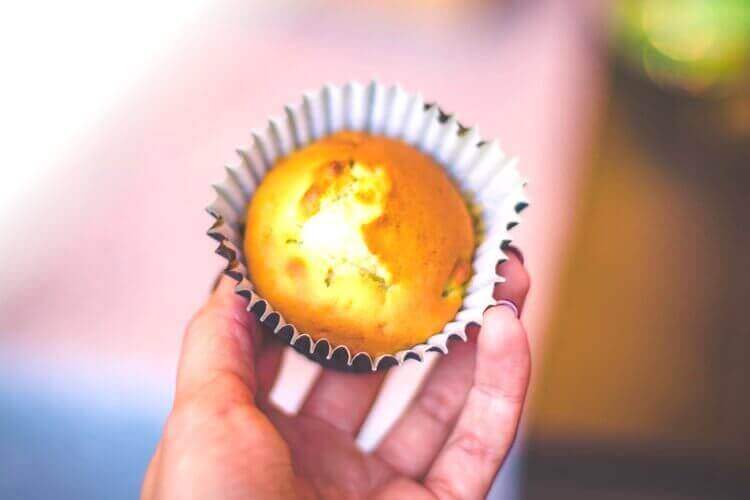 If you want to commit to a healthy lifestyle, lose weight quickly, stay in great shape and get fit fast, you must learn how to balance your blood sugar levels.
Blood sugar or glucose levels are vital when it comes to turning down those unhealthy food cravings because if your blood sugar drops too low then that's when you crave more food.
Not only that but if you increase your blood glucose levels too high it can also cause severe anxiety, which can make you eat all the more which is not the situation you want, especially if your goal is to see great results with all the exercise efforts you do throughout the week.
Remember that when your blood sugar levels rise it's usually because you've eaten too many carbs. To balance this you'll want to increase your fiber intake and drink plenty of water!
Also, if you would like to learn more about low Glycemic Index foods, you can learn all about them here.
---
How to stick to your weekly fitness goals final thoughts.
That's it! We all have to start somewhere when it comes to achieving our dreams and our weekly fitness goals are no different.
With the right plan, it is possible to reach them thus helping you continue living a healthy lifestyle and achieving your goals whether they are big or small.
Thanks for reading!
See Also: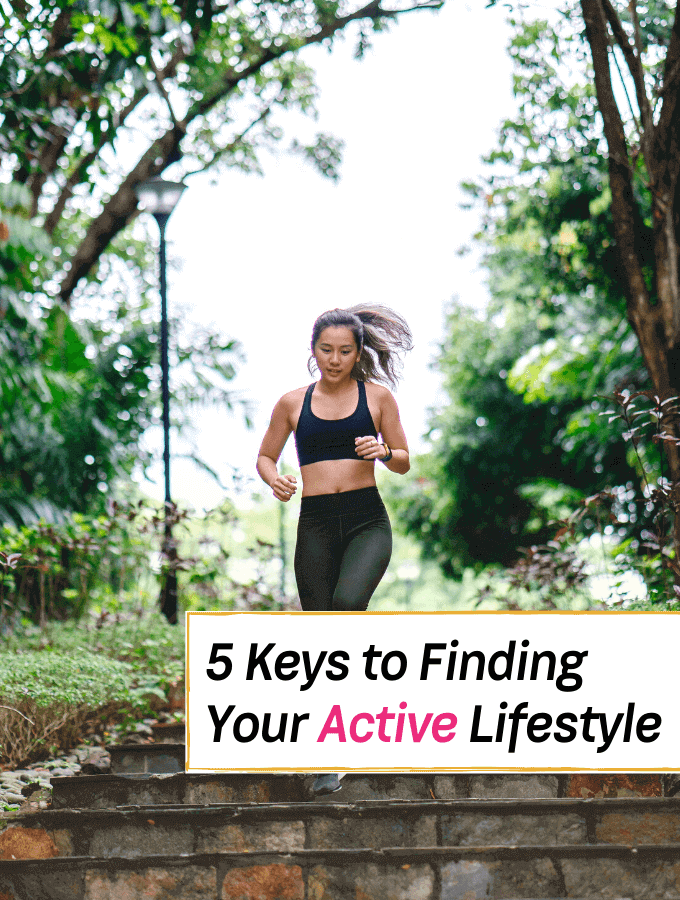 Check out, Five Keys to Finding Your Active Lifestyle, next!
You may also like:
7 Meal Planning Tips for Beginners
6 Clever Ways to Stop Eating Late at Night
7 Powerful Self Care Ideas to Treat Burnout
7 Daily Habits to Help Boost Your Mood
8 Best Productivity Tips for Working from Home
Weekly fitness goals article
Everything Abode's mission is to instill an appreciation for 'everything' you do at home through lifestyle tips, home decor ideas, home organizing, to even trending fashion ideas for your home closet. Your home should be enjoyable and comfortable, representing the best home & YOU possible. Thanks for visiting!
Subscribe to Get the Tools That Make My Blog Successful!
When you join my newsletter, I'm going to send you insider advice and tools that I use to grow my blog! I only save the BEST for my email list so don't wait!