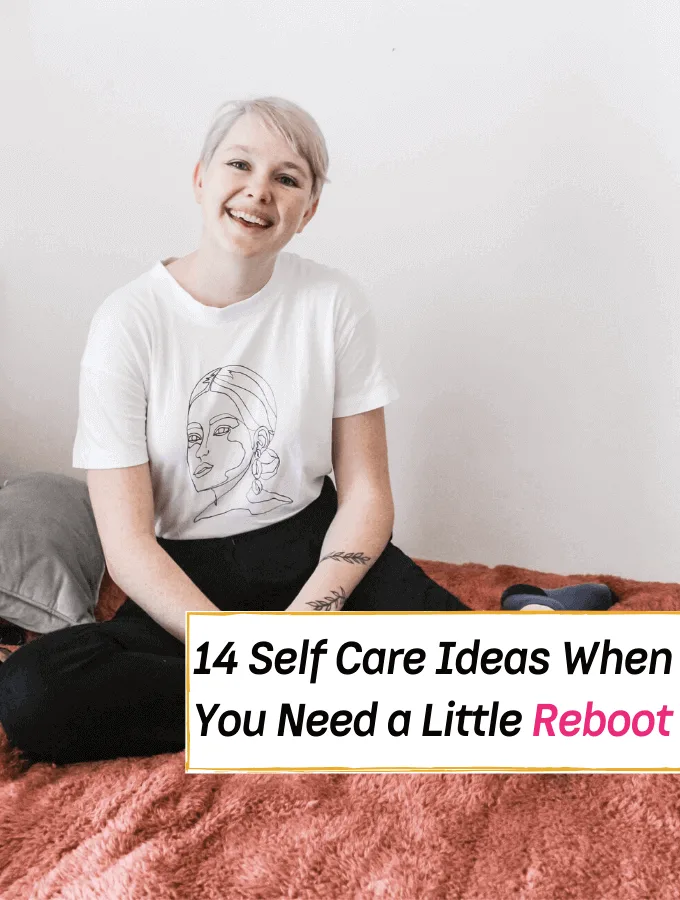 What does it mean to reboot?
The dictionary defines it as the act of starting over.
When you reboot your computer, it often clears away the mess that had made it impossible to navigate. Before you rebooted the computer, it was impossible to focus on what you were doing; after the reboot, the distracting pop-ups are gone.
Your mind needs to reboot, as well, in this fast-paced world where we live. We are supposed to do so many things that it's easy to feel as if we are unraveling. Why don't we pay enough attention to self-care? We take care of our physical health; we should all be looking after our mental health, too.
When the world and its demands are just too much, it's time for a reboot. There's nothing wrong with putting yourself first. If you need to focus on something to ditch the negative thoughts, here is a list of very unique ideas for self-care made easy.
They're fun ways to make something new out of the old; in the same way, you'll be renewing your mind.
Similar topics:
14 Self Care Ideas for a Little Reboot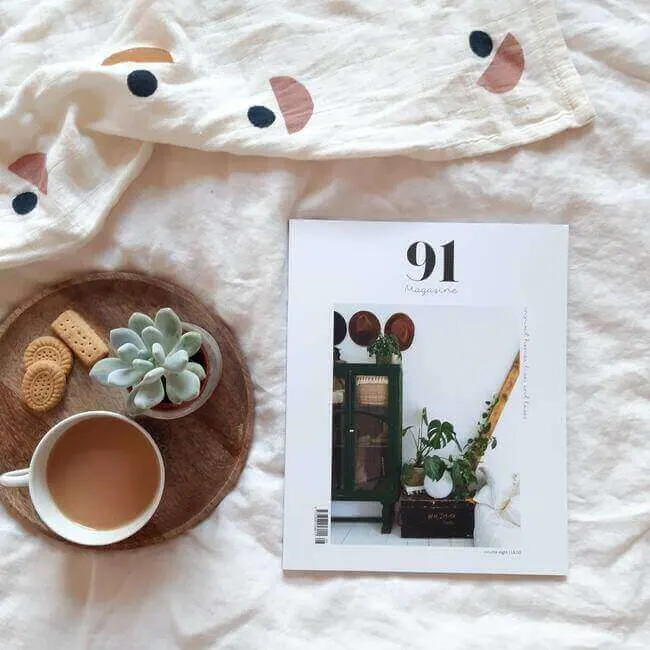 1. Write a poem.
Find an old book and a black marker, and circle the words that stand out to you.
You can choose words that relate to your emotional state, or try to tell a story.
Keep doing this until you've written a sentence. It might not make a lot of sense, but it'll have been therapeutic.
Poetry comes straight from the soul; it's self-care made easy.
2. Are you nervous with shaky hands?
Try learning how to make an elaborate braid. Every girl knows how to braid their hair; but it's even more satisfying when we can pull off the more complicated versions, like the Dutch braid.
The process gives us something to focus on and to do with our hands.
3. Rearrange your bookshelf.
If you have hundreds of books on your hands, then rearranging your shelf can be a huge de-stressor.
The weight of the books as you hold them in stacks helps with your tense muscles, too; it's almost as if you're carrying your problems away.
4. Re-pot a flower.
Nature helps us connect with the universe and with ourselves.
While you might not have the time to start a proper garden, you can buy a flower and choose a nice pot for it.
You'll be helping each other, as it's reassuring to watch the flower grow! You can even regrow food scraps if you feel extra adventurous!
5. Make a list of things that you like about yourself.
Don't worry, it isn't vanity to acknowledge one's strengths. Many women find this sort of list a very difficult thing to pull off.
Trust that you can look within, and just give it a try. You'll gain a new perspective on yourself, and discover new strengths.
6. Paint a chair.
We already know peace can be found in painting on a canvas.
What about that old rocking chair that you got at the thrift shop? It could use a makeover, and you need a distraction.
Give it a new cushion, too, with a pattern that best suits your personality.
7. Call up an old friend.
You don't have to tell them everything that's burdening your mind, but it might help to hear their voice.
Talking about the good old days will certainly serve as a pick-me-up, and maybe you can plan to meet up sometime!
Knowing that someone's around and there for us can really help with self-care.
8. Don't cut your hair!
Many people go for a haircut when they are feeling down, but why not look up ideas on how to liven up your long hair?
Wind it into that Dutch braid we mentioned, or get yourself some highlights. The color can be natural, or it can be whatever you want. Dye your hair yellow, if that cheers you up, but don't cut your hair due to stress.
9. Ask your parents about their younger years.
Many people get tired of hearing Mom and Dad's anecdotes, but if you pay close attention, you might be surprised at the things your parents did!
It's also a good idea to know their past; it's part of your family history, too.
10. Bake—for someone else.
You know you're going to binge eat those cookies if they're left unattended in front of you, but the motions of baking a treat are relaxing, so make cookies for the neighbors.
It'll be a pleasant surprise for them, and maybe you'll make a new friend.
11. Visit an antique shop for an escape.
Some of the things you might find there will take you straight to a different century.
Dresses, dolls, decorations—it's the closest thing we have to time travel.
You don't have to buy anything from an antique shop to learn from it.
12. Try something new.
Instead of binge-watching a Netflix series, take up knitting again. Practice that difficult stitch that's always messing up your projects.
You'll feel better when the stitch is no longer causing a lag in your progress.
13. Recycle, the fun way.
Take some old jeans and make them into shorts. Make a long-sleeved shirt sleeveless.
You don't need to spend a lot of money on a new wardrobe; dig through your closet for things you can reuse and recycle.
It'll be relaxing to do the cutting and sewing; it's a visual of self-care, taking away the unnecessary, making something new.
14. Sing!
Even if you don't think you have a great voice, singing is among the best self-care ideas to reboot.
It's offered as advice by many people. Sing in the shower or sing in the backyard.
No one has to hear it but you, and you won't just be hearing it; you'll be feeling it.
---
Self-care can look like many things. To some, it's canceling that outing because they just lack the energy; to others, it's planting a seed in dead ground and waiting for a flower to grow.
The best self-care ideas for a reboot are different for everyone; I hope that these ideas give you something to do while you're waiting to feel okay again.
You deserve to get better and live your life; while doing some of these self-care ideas, you might find yourself coming back together.
You may also like:

Welcome to Everything Abode, your daily inspiration for every activity at home!
Our goal is to inspire you to live an elegant and chic lifestyle from the comfort of your home.
We'll help you express yourself through authentic style, aesthetic beauty, and stylish home decor.
Subscribe to Get the Tools That Make My Blog Successful!
When you join my newsletter, I'm going to send you insider advice and tools that I use to grow my blog! I only save the BEST for my email list so don't wait!