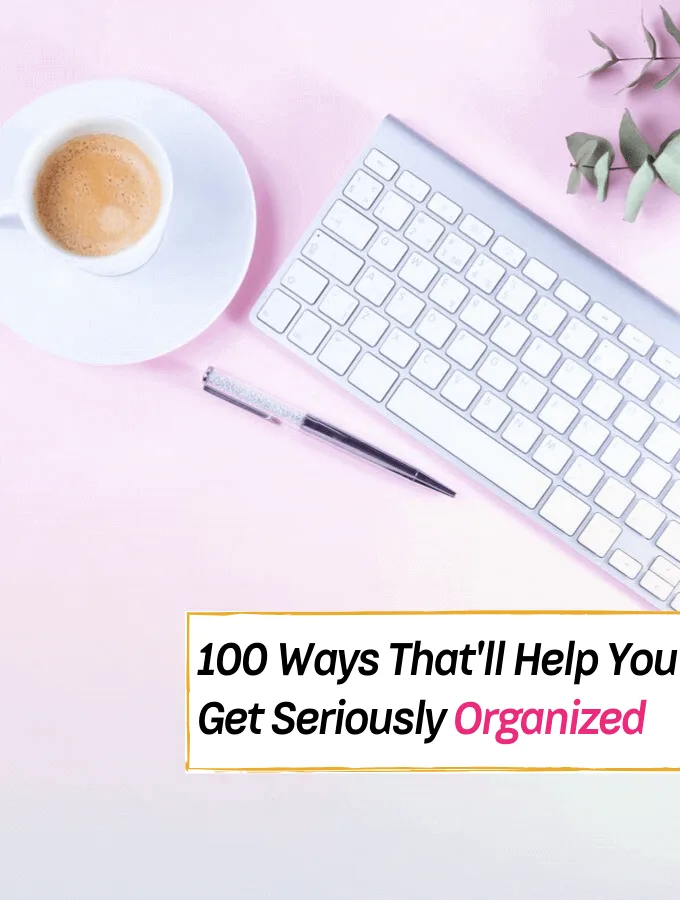 Are you looking for some ideas on how to get seriously organized?
If so, we all know that balancing a job, doing laundry, working out, saving money, paying bills, and trying to have some sort of social life can make it seem very easy to feel overwhelmed and unorganized.
But to harness a truly organized life, did you know that there are so many little organizing shortcuts and hacks (that may seem heroic) that when implemented in your own way, could make your life so much easier and well-organized?!
You'll soon discover that getting your life organized doesn't have to be a huge process.
All it takes is just a few creative organizational ideas and before long the whole home (and even yourself) should feel like an easy-to-manage organizational zone!
So to help you start changing some of your disorganized spaces around?
Here are 100+ organizational tricks to get the whole home organized while making everyone in the household happy and orderly.
Why is it important to get organized?
Organizational skills are an important part of everyday life.
We would lose our way in the ocean and never get home if we didn't have organization.
If you feel overwhelmed by the tasks on your to-do list, whether work-related or family-related, take extra steps today to organize yourself so that you don't lose control of your life.
Because even though deadlines can strike at any moment, they will always be there.
But rest assured, you can prevent a lot of frustration and stress by getting organized.
Is it hard to get organized?
It can be difficult to stay organized because it's not always easy to get organized.
However, it's important to remember that we are only human and our minds can sometimes become a chaotic mess of thoughts.
But there is something that you can do to help you stay more organized…
You might find it helpful to write down the tasks you need to do in order.
Sort them from top priority first through lowest priorities last. This will ensure that they don't get forgotten or pile up among other needless tasks.
How do I begin to organize my house?
First, decide who will organize the space. If you're doing it alone, start with the easiest things. If not, invite family or friends to help.
Before you begin any task, such as organizing closets or packing items into boxes, make sure that all necessary equipment is available.
Next, on a calendar, set aside time to go through every room in your house and start decluttering and reducing.
Begin with the floors. Next, move on to the surfaces. Finally, empty all drawers and interior closets that need better organization.
Now, let's organize your home room by room!
Today I've put together over 100 organizing tips that I am sure you will find a benefit to becoming and getting seriously and thoughtfully organized!
Here's what you can expect from this article:
#1-20 Popular organizing tips to quickly organize your life.
#21 – 30 Bathroom organization.
#31- 45 Organizing your bedroom/clothes.
#46- 53 Organizing technology/phone.
#54- 68 Organizing kitchen/Food.
#69-78 Organizing Money/Paper.
#79-88 Organizing house maintenance.
#89-92 Organizing your car & fitness.
#93-100 Organizing outlook/attitude.
Plus 14 Bonus tips to help you quickly organize your life fast!
Let's start organizing!
100+ Ways To Get Seriously Organized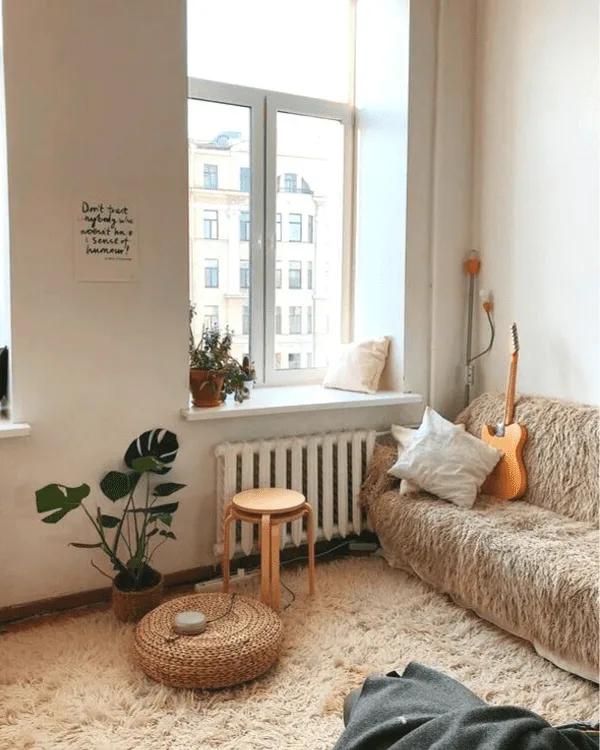 Top 20 Organizing Ideas for the Home
I'm sure we've all been in situations where our homes seem to always be a mess. It's an endless battle against clutter, and I know how you feel!
That said, this article isn't just for those of us who struggle with organization; there will be plenty to help everyone, from newbies upwards.
The first step towards organizing your life?
Get started on these 20 ideas to get things moving quickly around the house – as well as some quick tips for each room throughout your abode, starting at tip #21.
1. Streamline Your Cleaning products with a Shoe Organizer.
Image source /Pinterest
Dust bunnies and piles of laundry aside, you can never have too many cleaning products. However, it's hard to keep them organized when they're scattered all around the house. A simple way to organize your supplies is by using a door shoe organizer on the back of any door in your home so that everything will always be within arm's reach!
Try this door shoe organizer. All you have to do is place the organizer on the back of a door and place all your cleaning products in it.
2. Choose furniture with loads of Storage.

You can never have too much storage in a home. Consider adding ottomans, like this one I found on Amazon, to your living room furniture for extra space and organization solutions.
An organized house starts with the efficient use of available resources such as storage spaces!
This is why you need items that will serve multiple purposes – letting all household members get their stuff from out-of-the-way places so they don't forget where it ends up being stored.
3. Create a Command Station.
Image source // Post It
If you write a lot of notes in the kitchen, creating a command station can make a big difference.
A command center in your kitchen can help you keep track of all those notes and recipes!
All it takes is a little adhesive to stick pockets on the cupboards, then attach some pen loops for easy access, so you don't have to go looking for anything.
4. Label, label, label.
When you live with others there's nothing better than having a set of clear-cut labels to help everyone stay on the same page.
Labels for where major items go will ensure that people can find them and put them back in their rightful places after use without any ambiguity or guesswork!
5. Use Boxes to organize all the little things.
Image source // Thriftyfrugralmom
Find a few unique boxes and bins to store your items in. They come in all shapes and sizes, which means you can neatly organize just about anything (like baking utensils).
6. Invest in decorative storage containers.
Image source // Craftsyhacks
Don't forget to use decorative containers for your knick-knacks. They work wonders at making any home feel warmer and they can be placed anywhere around the house, so you'll always have one close by when needed.
7. Designate an organization day.
Image source // Healthyhappyimpactful
If you are looking for a way to de-stress, try decluttering your home one day of the week. This will help reduce any accumulated stress over time and make it easier to organize when necessary!
8. Always use your wall space.
Image source // Craving Some Creativity
Wall space is a great way to organize your life. Pegboards are a great example of this because they hold lots of things, and you can rearrange them as needed, with hooks and rods that connect anywhere!
9. Get creative with inexpensive items.
Image source // drjamesghoodblog
Inexpensive items can be used to make a big difference in life. For example, when the world is trying to turn you into a hot mess, go to your local dollar store and buy some clipboards.
After all, organizing can be stylish, too! It's not only cost-effective but important things like bills and notes are easily kept handy as reminders so that we don't forget about them.
10. Remove any confusing objects.
How do you know if something in your home is bringing extra clutter? Experts suggest the best place to start with decluttering is by removing any confusing objects that are taking up space.
If it's not important to you, let someone else enjoy it! And don't forget to check out these 25 household items that can be donated or put away for good.
11. Double Up on Hangers for closets.
Image source // theshabbycreekcottage
It's time to take your closets from a chaotic mess and turn them into an organized oasis. One of the best ways you can save space is by using clever hangers that are hooked together with clips from soda cans!
12. Be creative with furniture for tight spaces.
Image source // Bria Hammel Interiors
For those with limited space in their houses, there are many creative ways to make the most of a small area.
For example, if you need furniture for something like an end table but have no room left on any other surface or flat portion of flooring, use part of a dresser as one!
You can put anything from books and magazines to snacks and drinks just where they belong while freeing up more space.
13. Bullet Journal your way to success.
You'll never have a more organized and productive week than the one you plan ahead of time with bullet journaling!
Track everything: water consumption, sleep patterns, menstrual cycle days. When it's all written down in advance, there are no surprises, and every day is accounted for.
Plus, this nifty system makes life much easier during hectic times like finals or work deadlines.

Dot Grid Paper for Bullet journaling
14. Set up a weekly planner in your most-used room.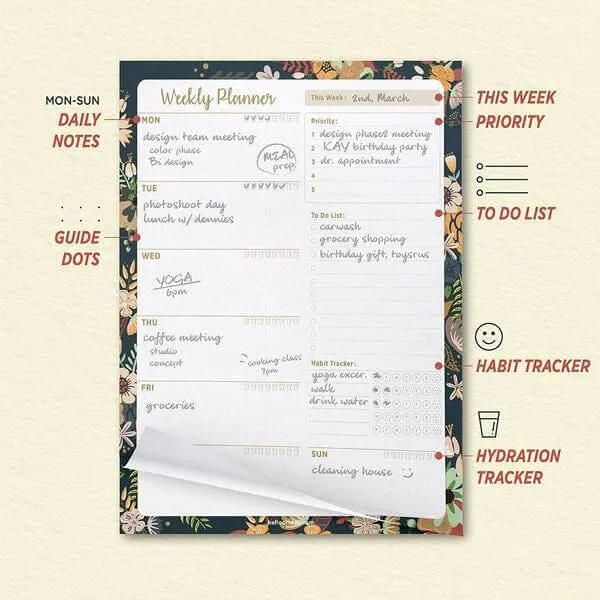 Top organizers swear by using a to-do list, so you don't forget anything.
They recommend that you set up a weekly planner in the most used room of your house or apartment (you can always move it if this spot doesn't work out).
You'll be sure not to miss any essential reminders with your eye on them every day!
Weekly Planners Premium Task Organizer Pad – 60 Sheets
15. Put your most-used items where they work best for you.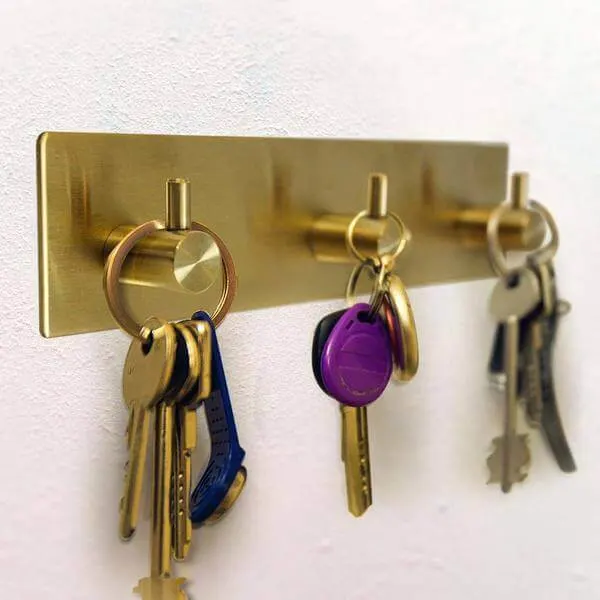 Experts recommend that you put your most-used items where they work best for you.
This helps keep the things in constant use within easy reach so no one has to strain themselves looking all over the house, and people can easily find what they need when it's needed!
Try these stainless steel hooks for the front door!
16. Identify your clutter zones & have a clutter basket for them.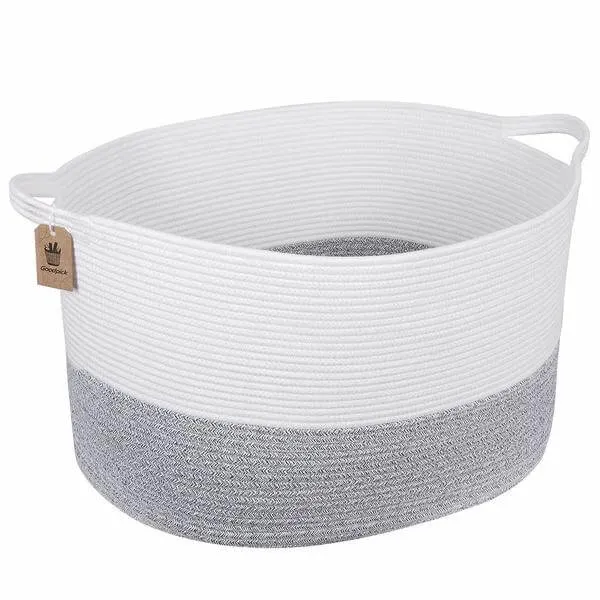 Maybe you don't have a housekeeper or maid at your beck and call, but that doesn't mean the dirty work of cleaning up has to be all on you.
If each home is guilty of one type of clutter zone – like dishes in the sink, clothes sprawled out over bedroom dressers, or empty water glasses by nightstands – then why not assign responsibility for those zones?
-The first step: Identify these common areas where things tend to build up over time from misuse.
-Next task: Designate an easy way for it to be cleaned regularly without too much hassle (like having designated "cleaning baskets"), that'll help keep everything clean while also preventing items from piling up!
17. Get digitally organized.
Save yourself the pain of losing all those precious, irreplaceable pictures and images by scanning them onto a hard drive or cloud storage device that you can access from anywhere in the world!
This will not only save space but also ensure their safety, as fires or floods can destroy homes, stealing treasured photos in the process – it can happen to anyone.

18. Don't forget a gift idea ever again.
Amazon is a beautiful place to store all of your gift ideas. It's also perfect for keeping track of people and their wishes, so you can refer to it at any time if someone tells you through conversation that they would like something.
How to create a wish list on Amazon:
Go to Amazon.com, and hover over "Accounts & Lists" in the upper-right corner.
Select "Create a List."
In the Create a List box, select "You" (to keep your address private) and "Wish List."
Then, enter a descriptive list name, and select a privacy setting.
You can now safely store your ideas for easy remembering.
You can also shop Amazon's Most Wished For Items Here
!
19. Get your linen closet looking sharp.

If you're tired of searching for matching sheets and pillowcases every time you make your bed, then consider folding the matching sheets into their matching pillowcases before placing them in your closet.
This way, they'll be easy to find when it's time to put on a fresh set!
20. Magnetic strips go a long way in the home.

Magnetic strips are a simple way to organize your space with ease.
They're perfect for hanging items on the inside of cabinets and storing other things like knives, scissors, tweezers, or nail clippers within arm's reach in any room around your house!
I hope you enjoyed the first 20 unique organizing ideas I just shared with you!
Now let's start tackling each room of your home, starting by conquering that most dreaded space in every household: The bathroom!
Bathroom organizing:
21 – 30 Bathroom organization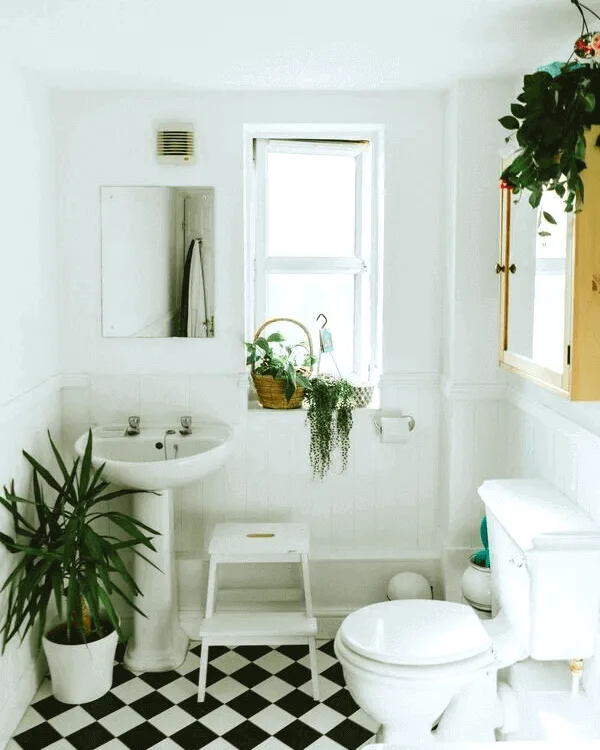 21. Clear out old medication.
You might not know when your medication has expired, but you'll notice if it changes color, texture, or smell.
If this happens, don't just toss the old pills in a drawer and keep taking them–throw out the medicine that's changed! Cleaning out old medications is one of the best ways to have an orderly bathroom.
22. Prepare for your Menstrual Cycle.
When your period comes, be prepared with sophisticated period undergarments or the menstrual cup!
There will never be any more "uh oh" moments when you're out of pads and tampons because they'll be all ready for you. Don't forget Advil.
23. Organize your bathroom essentials.
Using a little bathroom organizer like this can help you keep your cleaning products, spare toiletries, and additional essential items in the cabinet under the bathroom sink from getting mixed up.
It's an easy way to have more order in your bathroom with very minimal effort!
24. Place your makeup in pretty organizers.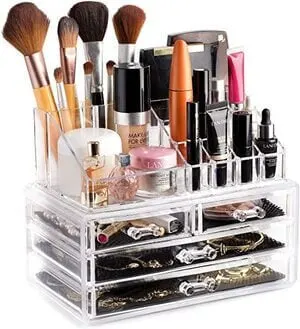 It's a drag when you open your makeup bag and find it full of old, crumbly mascara that has spilled all over the other products.
Thankfully, there are new tools on the market to help keep everything neatly organized–and this one is amazing from Amazon!
25. Don't forget your bathroom Counters.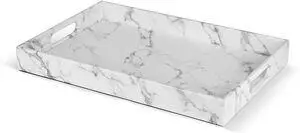 Forget the bulky, ugly vanity. A tidy bathroom should have everything it needs neatly tucked away so you can enjoy your space to its fullest without clutter getting in the way.
Think of a tray as an organized version of a potluck table – put all your essentials on display and keep them within arm's reach!
26. Mount your toothbrush to the wall.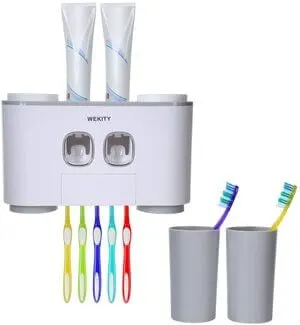 The toothbrush holder and organizer will keep the bathroom countertop clear of any clutter. It's a simple solution for those who want to maintain their personal space in an often overcrowded home, especially when it comes to things like bathrooms.
27. Put a clock up in the bathroom.
Always being on time is a great way to keep yourself organized, so try putting your bathroom clock in the one you use most. It'll help remind you when it's time for dinner or school drop-off, even if you're running late!
28. Throw out old makeup you don't use.
It's always fun to mix and match your make-up shades, but with the amount of time it takes for you to go through all that beauty product, do yourself a favor by only having one or two of the same products.
For when you need something quick like eyeliner on the fly, you can easily find what shade you have is best suited for whatever look you're going for!
29. Have a pampering basket.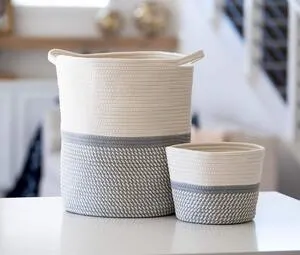 When you get home after a long day of work, the last thing that you want to do is run around looking for Epsom salts.
The best way to prevent this from happening is by setting up your own personal pampering basket in close proximity to all of your other bathing products.
This will save you loads of time and sanity on those guilt-free Sundays!
30. For a quick clean, always Keep cleaning wipes in every bathroom.
Cleaning wipes are a lifesaver when you're in a rush, and your bathroom needs an emergency clean. Keep some cleaning wipes at the ready so you can wipe up any mess or even just freshen things up after using it for only one person!
Bedroom organizing:
31-45 Organizing your bedroom/closets
31. Buy matching hangers so your closet doesn't look overwhelming to the eye.

This may seem like an indulgence, but matching hangers will have an enormous effect on your mind.
The clean, matching hangers will reduce conflict and not overwhelm you, and it's treating your clothes with respect when you start using those hangers more.
32. Keep your bedside essentials neatly organized, all in one spot.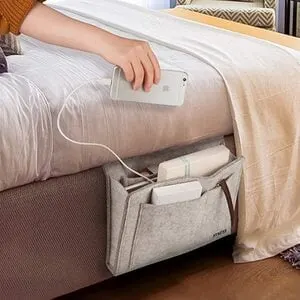 Try to keep your bedside essentials in your nightstand drawers, like pencils and notepads for those creative ideas that come to you in the night, tissues, and earplugs for easy access.
And if you would like to take your organizing to the next level, try this bedside caddy to store all your night essentials in one spot right by your bed.
33. Hang up tomorrow's outfit in plain view.
Planning tomorrow's outfit the night before is crucial to staying more organized.
Because the less you have to think about in the morning, the more free space you'll have for more important things.
So ensure that you only pick one to two outfit options and hang them on a hook outside your bedroom closet for easy dressing come morning time.
34. Invest in a collapsible laundry basket to save you space.
Since we are talking about getting organized, if you can collapse your laundry basket and store it out of view after you're done with it, you will really have your home and laundry chores in perfect order.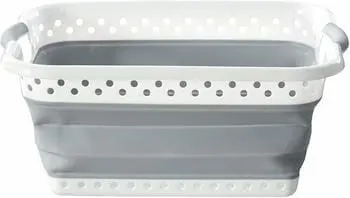 35. Get rid of extra clothes and any memorabilia in your bedroom.
If you have a closet that doesn't fit your clothes and little trinkets that are swallowing up your bedroom, it's going to be really difficult for you to remain neat and tidy.
Start the decluttering process in your bedroom and either donate or recycle the things that are making your bedroom look messy.
36. Declutter, organize and then buy.
All those beautiful bins, boxes, and trays are very appealing, but they won't do you any good if they don't fit your space (like on the shelf, under the bed, around the bed, or in your wardrobe).
Experts advise that you organize your stuff first, then purchase your bins and furniture after you're finished decluttering.
If your bedroom has space, you can then buy things like this trunk, for example, at the end of your bed, for extra storage.
37. Have a look at the weather before diving into your closet.
When deciding what to wear, consider how the climate will change throughout the day. For example, it might begin icy in the morning, warm up in the middle, and then end with torrential downpours.
So, decide which layers you need to be most comfortable with throughout the day; that way, you're not searching for what you need and creating a big old mess that your bedroom also does not need.
38. Grab Everything From Your Closet You Never Wear & Purge.
On a day when you think you can tackle decluttering your closet, pull everything out and start creating piles of what you'd like to keep and purge.
Getting rid of years worth of closet buildup of old clothes and jackets may seem like a challenge, but it only takes a couple of hours, if that! You can also take my step-by-step guide to clear out your closet here!
39. Hang your clothes properly.
When it comes to streamlining your bedroom, choosing a clothing organizational scheme like hanging all of your pants in one region, next to your collared shirts, and then your dresses will help streamline any mess and make choosing outfits a breeze.
40. Rethink Your Clothes-Folding Method.
Organizing expert Marie Kondo uses a different method for folding clothes. You can check out her folding method in her top organizing tips here.
41. Invest in waterproof & organized travel luggage.
Invest in luggage that makes organizing easier. Like these three mesh-lined bags for clothes and three polyester bags to keep your shoes, dirty laundry, and toiletries from intertwining.
42. Try to color code your wardrobe.
Arrange everything in your closet by color once it is sorted by type. This may be tiresome, but it's the simplest and fastest way to sort your wardrobe and choose what to wear faster.
43. Take care of your favorite shoes.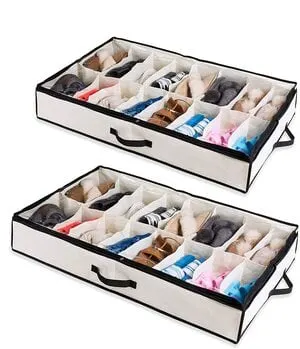 To make the best use of your front closet/room, arrange your shoe storage. It is worth putting your favorite shoes on shelves or in cubbies to keep them clean and from getting scuffed from being piled up. If you are low on floor space, you can even hang your shoes with pant hangers.
44. Maintain a tidy vanity in your bedroom.
From a vintage desk or even a cabinet, you can create your very own bedroom vanity. To keep it organized, use items such as cake stands for perfume and display baskets for makeup, and for your other small accessories, you place tiny dishes such as rings, bracelets, and earrings.
45. Spring clean your closets every spring.
When it comes to maintaining a clean home, you have to add spring cleaning into the mix. Whether you are already pretty tidy or hanging onto outdated outfits, this time of year is the best time to start getting thoughtfully organized!
Related: 8 Bedroom Organization Ideas That Are Smart and Stylish
46-53 Organizing technology/phone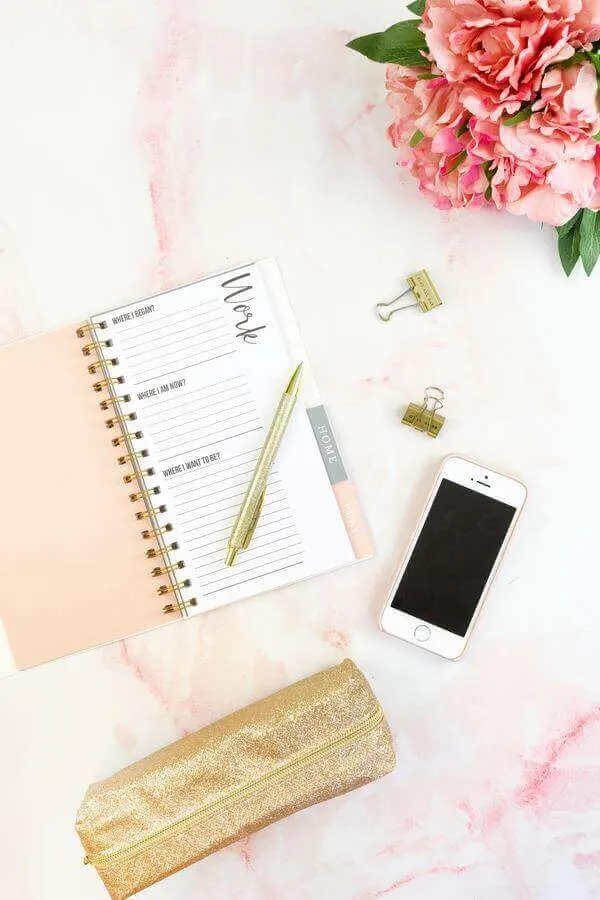 46. Manage your Passwords.
Password managers are the answer to this internet safety issue! Many programs will assist you in creating tough-to-hack passwords for every online account you have.
And they safely store them in one place you can access from anywhere. This will save you so much time trying to remember your passwords and is something you need to stay seriously organized. JKPassword is a great password keeper for the iPhone; install it to stay more organized.
47. Stay organized by clearing out your spam.
Empty your spam immediately. Keep your mailbox as clean as you can, and delete and unsubscribe from all the unnecessary spam emails that you get daily. Organized people all do this. They know that clearing out the junk will free up more space to allow them to stay seamlessly organized.
48. Back up, and delete all the extra photos on your phone.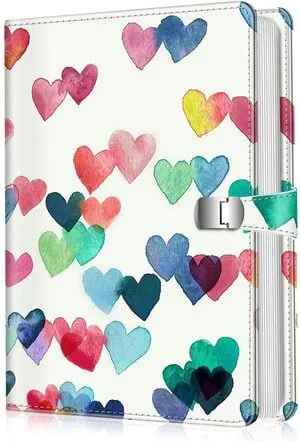 If you want to be highly organized with your phone, now is the time to free up space on your phone and delete your extra photos.
Try to do this weekly if you can. This will add to a more organized life.
However, if you are still the type to use physical photos, sort through them and make sure you USE them by adding them to a snazzy photo album like this one.
49. Use handy apps as reminders on your phone.
Our weekly schedules can get confusing, so make your phone work for you.
Both the Microsoft To-Do: Lists, Tasks & Reminders, or Todoist apps will help you maintain a digital version of your tasks and appointments all in one place.
You can put little reminders down for yourself so you don't miss a single task.
50. Learn if your mail passes the 'F' test.
Every piece of mail that doesn't pass the "two F test" should be a rule of thumb to follow to stay orderly and highly organized.
That means, if you can't file it or frame it, you should toss it ASAP.
51. Organize your emails into folders.
If you organize your emails into subfolders, this will help you keep up to date with all your contact information.
Creating email folders for personal, work, medical, school, etc, is the best approach so you can find what you are looking for with ease.
You'll be able to access information in your email in seconds if you do this.
52. Unsubscribe to emails you never read.
Now, this may seem a bit extreme, but if you are subscribed to five baking sites, maybe it's time to reserve that category down to two.
It may seem like an annoying task, but you can't even seriously imagine how much easier your life will be without all those unnecessary emails coming in, one after another.
You know the emails we're talking about, so unsubscribe from them altogether.
If it takes you a while to downsize, it takes you a while, but you'll feel so relieved after you complete this wonderful organizing task.
53. Set distraction reminders.
This is a great tip for staying extra organized and limiting distractions.
Create an app folder on your phone called "Twice a Day." In it, place apps that should require limited attention when you are working, such as Facebook, Instagram, Snapchat, Tik Tok, etc.
The label "Twice a Day" will be present every time you want to open up that particular app and it's just a little distraction reminder if your social media usage is out of hand.
Related: 20 Items You Must Declutter to Live a Minimal Lifestyle
54-68 Organizing kitchen/Food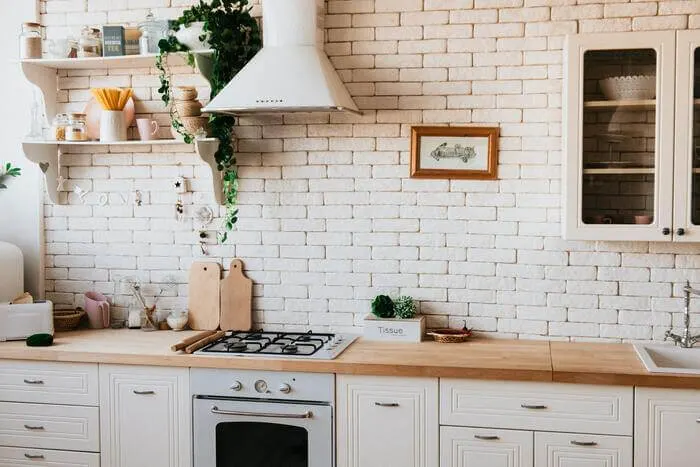 54. Stay organized by packing a bento lunch box for work.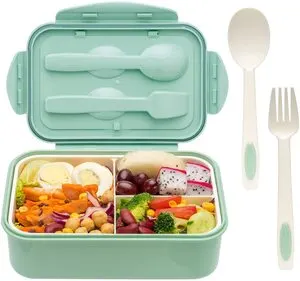 Why not organize your lunch! You'll definitely feel more inspired to bring your lunch to work if you have a friendly food container that you love using.
These bento lunch boxes have different compartment shapes so they are really great for organizing different styles of lunch that you want to take on the go.
55. Get your hands on a lazy susan, like today!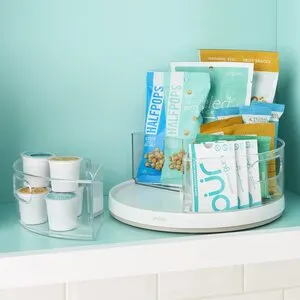 Don't let your cabinets turn wild with your condiments. A Lazy Susan like this will help you rotate your spices, sauces, and baking items to the front so you know what you have.
This is just another way to make your life just that much more organized.
56. Keep track of your household inventory.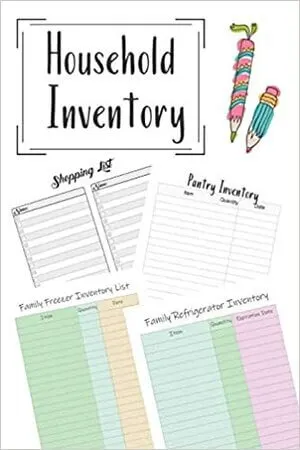 Keep a running list of foods and household items that need to be replaced often to keep a very organized pantry and kitchen!
This is one of the best things you can do to stay very organized with your food inventory, and all you have to do is pin it to your fridge, and you've got a handy reminder that you know you'll never forget.
57. Create a weekly food theme.
When it comes to cooking and staying organized, having a theme to go by can help ease the tension when you are trying to think of what to make for dinner for the family.
Easy go-to menu themes, for example, will come to your aid for well-organized cooking.
Think of things like meatless Mondays, taco Tuesdays, leftover Fridays, or breakfast for dinner Sundays, etc.
These are all themes that can help you prepare for the week, and if you make a habit of it, will turn into a seamlessly organized practice that'll make your life just a little more organized.
58. Set a timer for your morning coffee.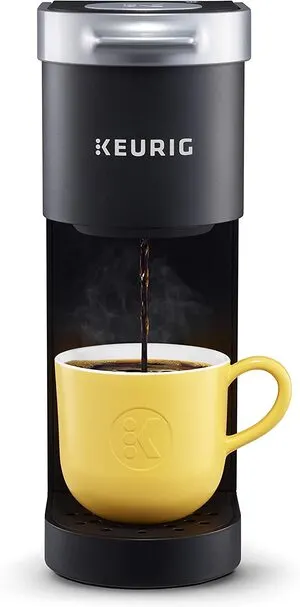 If you don't have a timed coffee maker, now is the best time to get one. Setting a timer for your morning coffee will help you stay organized and streamline your morning routine.
All you have to do is set a timer on your coffee maker or Keurig for when you wake up and make that a habit of yours.
It'll be nice, hot, and ready to enjoy while swiping off just one more thing on your morning to-do list.
59. Keep Snacks in Bins and Containers.
Instead of having a bunch of bags, boxes, and snacks in your pantry, keep your pantry clean and organized by putting everything in plastic or glass containers.
This way, items are easy to see and grab and will keep smells at bay if they spoil quickly.
60. Throw away expired cans & dry goods.
Is your pantry fully stocked, but you realize many items are significantly past their expiration date?
If you haven't cleaned your pantry, you'll be surprised what's in there. This is why it is essential to ensure that the soon-to-be expired food is always placed in front.
This will help you stay on top of your food essentials and what you need to replenish first when you toss away what you no longer need!
61. Never leave dirty dishes unattended.
If you cook most weeknights, then doing the dishes will significantly help you be more creative and organized in the kitchen the next time you cook.
Studies have shown that people with clean kitchens have more time to be creative when their dishes are clean and done.
62. Plan meals, snacks, and meal prep ahead of time.
Snacks like nuts and dried fruits can be easily portioned to grab in the morning when you leave the door.
Dinner in a crockpot can be prepared before you leave. Meal prepping can also save you hours of time throughout the week.
63. Buy a larger garbage can for your kitchen.
Size matters, especially when it comes to the main garbage can that resides in your kitchen.
If you always have trash overflowing around the kitchen trash can, you can either start emptying it every other day or you can purchase a larger garbage can to save you even more time running back and forth.
64. Stop using paper towels.
When it comes to staying well organized, cutting down on paper towel use with any old rags and T-shirts should do the trick.
It's one less bulky thing to buy at the store and you can easily keep them folded with your cleaning products for easy access to clean up spills.
65. Stack cans in your pantry.
Stackable Can Racks are a must for easy grab-and-go recipes. This rack fits in almost any cupboard and will keep your pantry organized like no other.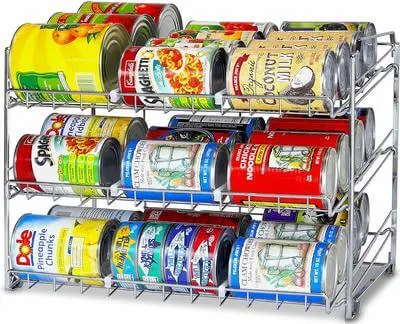 66. Create weekly menus.
To stay extra organized with your food intake and to stay orderly with your grocery shopping, post several weekly menus on the refrigerator, and alternate between them for simpler grocery shopping experiences and to aid in healthier eating.
67. Organize your food take-out menus.
Since most restaurants have websites that display their menus online, maybe it's time to start saving those menus on your phone.
But for the restaurants that don't have online menus, a handy trick to staying extra organized is you can tape them to an inner cabinet in your kitchen or place them in their own place for easy grabbing.
68. Skip the round food storage containers.
When it comes to easy kitchen organizing and storage, try trading up all your round food storage containers for more stackable square and rectangular food containers.
They will be so much easier to store both in the fridge and in the cabinet.
Related: 12 Kitchen Organization Ideas That'll Save Tons of Space
69-78 Organizing Money/Paper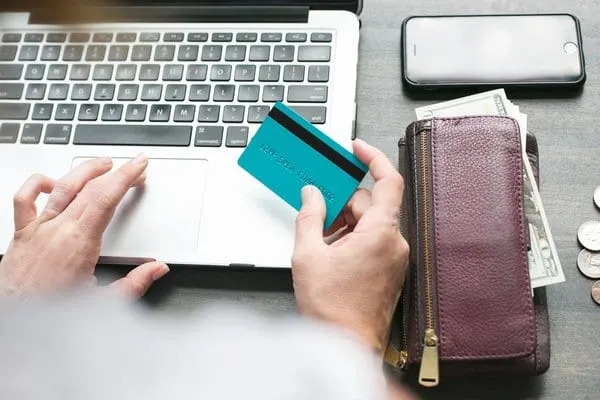 69. Invest in a shred box.
When it comes to staying organized with your paperwork that's either in the office or laying around in the house, shred boxes are super handy for any confidential documents that you don't want others to get a hold of and will help streamline and paper mess. Make sure you utilize this at least twice a year.
70. Organize your finances.
Maybe all you need is a grand scope on where to put your money, that way you can stay very orderly and organized when it comes to your finances.
Most financial advisors say that the best way to stay financially organized is to spend 50% of your revenue on complete necessities (housing, food, transportation, etc.), 20% on economic commitments (pension, savings, debt reduction, etc.), and 30% on private or lifestyle decisions (everything else including clothing, dining out, and fitness memberships).
71. Always have post-it notes.
Where would the seriously organized person be without their Post-It Notes? You can use them for labeling different foods in the fridge, sticking reminders and motivational quotes on bathroom mirrors, or even just to use as makeshift bookmarks.

72. Have only one credit card.
If you would like to become a seriously organized person, then now is the best time to cut down on your credit cards if you have more than one. One credit should do, period. Having one card also allows you to stay on top of your finances and it'll help you keep track of your statements and spending habits.
73. Keep your purse extremely organized.
How many hours combined have you ruffled through your purse to find something? Well, your purse will no longer be against you now! This purse insert has all the extra pockets you need so nothing goes lost or missing at the bottom of your bag, helping you maintain your status as a seriously organized person.

74. Create a receipt drop-off zone.
If you need to write off things for business or if you ever need to return an item? The best way to be extremely organized with your receipts is by designating a special place for all those receipts in a drop-off zone. And if you place it right by your front entrance you'll always remember to take your receipt with you as you head out the door.
75. Stay away from sale bargains if you don't need them.
If you would like to stay extra organized, especially with the budget that you laid out for yourself? Write down precisely what you need and purchase only those products instead of bargain shopping without planning ahead.
76. Check your bank balance online twice weekly.
Take a quick peek at your checking and savings accounts every couple of days. Doing this will allow you to keep track of what you are spending, check for any fraudulent charges, and seeing your savings account all the more will motivate you to save more!
77. Carry a small notepad in your purse.
Having a small notepad handy is great for jotting down creative ideas, grocery lists, upcoming events if your phone happens to run out of power, and you'll always need it at least a couple of times throughout the year.
78. Clean out your wallet.
Wallets tend to always come last when it comes to staying organized financially. So declutter your wallet every couple of days making sure you keep your loyalty cards in order, receipts from tearing, and bank cards front and center for when you need them.
---
Related: 8 Brilliant Ways to Make $100 a Day
---
79-88 house maintenance organizing

79. Is it broken?
Get rid of cracked cups, broken toys, chipped plates, broken frames anything that doesn't serve a purpose anymore.
80. Store Your Cords in Toilet Paper Rolls.
Once you finish up a roll of toilet paper, don't throw it out: use it to store your unused cords.
81. Label everything.
Labels are an organized and neat person's best friend! Whether you buy a label maker or print them, labeling anything and everything really starts the 'living the organized life' process.

82. Clean out your toolbox.
If you have a bunch of unnecessary things in your toolbox that you don't even know how to use, then get rid of it. You only need a few essentials like this toolkit for example.
83. Mount your Cleaning Tools to the wall.
We all have them but usually, cleaning tools fall on the floor way too much. Instead of just tossing them into the back of the closet buy a wall mount that keeps everything you need all in one place.
84. Turn your accessories into wall decor.
Do you have plenty of wall space in your living room or bedroom? Then this chic ladder is a great idea to store your extra throws, hats, scarfs, and necklaces as decorative statements.

85. Keep your desk clear.
Get rid of all the non-essentials that are cluttering your desk. The best way to stay organized is to clear it off your desk if you don't use it.
86. Keep a tray on your coffee table.
A small, open tray on the coffee table keeps remote controls from slipping between sofa cushions, and that is seriously organized when you are ready to Netflix and chill.
87. Compartmentalize your laundry.
Use two-compartment hampers for sorting dirty laundry. You can easily sort out from lights and darks as you undress.
88. Get rid of extra junk drawers and only have one.
Everyone has a few junk drawers in their house filled with so many things we don't know what to do with. So to get orderly, refrain from having multiple junk drawers and get them cleared and under control. Fill those extra drawers with something useful. If you leave the drawers empty, it'll pile up again.
---
SEE ALSO: 7 Laundry Room Organization Items to Make Your Life Easier
---
89- 92 Organizing the car/hobbies

89. Keep a Swiss Army knife in the car.
It's highly advised that you get a key chain-size Swiss Army knife and keep it in your glove box just in case of emergencies. A swiss army knife can do so so much.
90. Stock your glove compartment with essentials.
Make use of your glove compartment with extra napkins, car registration, tire gauge, a first-aid kit, and some extra money because you never know when you might need it, especially if you forgot your wallet and run out of gas.
91. Track your movement and how often you go outdoors.
When you want to have a quick glance to see how much movement you are doing outside, try downloading the Sweatcoin app. It tracks only your outside activity and lets you know how often you are getting outdoors. Plus you win Sweatcoins with every step which you can spend in their marketplace. Your invite is waiting for you right here!
92. Always keep your gym bag stocked & ready to go.
To better encourage you to get your sweat on and to lose those extra few pounds, there is no better motivator than having an organized gym bag, ESPECIALLY for the times, you don't have the energy to get out and move. So always keep your gym bag packed and your water bottle topped up.
---
---
93-100 Organizing outlook/priorities

93. Delegate Responsibilities.
A truly structured life is not overflowing with tasks, meetings, and due dates all on your own. In truth, if you delegate your organizing responsibilities you'll slowly organize and reduce your stress.
94. Visualize your most organized and ideal lifestyle.
Legendary organization guru Marie Kondo strongly recommends the importance of visualizing your ideal home life. If you think about what kind of house you want to live in and how you want to live in it? You'll subconsciously tell your brain to recreate it in reality.
95. Designate chores for certain days.
Keep your sinks clear every day, clean all glass and mirrors another day, vacuum a few times a week and take the garbage out every other day. Little things like this make all the difference in maintaining an organized home.
96. When You Purchase Something New, Get Rid Of Something Old.
To stay on top of your organizing game, always follow the one thing in and one thing out rule to stay extra organized. That means when you purchase something new, you must be ready to purge something used.
97. Put your stuff away when you get home.
When you get home, you'll still be in work mode, so don't just toss your stuff around, find a place for every item while you still have the energy. And when your stuff is scattered all around the house after dinner, make sure that you put it all back to their rightful homes at the end of each day.
98. Make use of the word no.
Have you ever said yes, when you really meant no? Yes, you have. So to stay extremely organized make sure you actively say yes to things you can do and NO to the things that will interfere with your schedule and pace of life. Maybe you are taking on way too much and need to start better prioritizing your life starting with the words you say.
99. List out your short term goals.
A good way to stay organized is to write down your goals for the month or year, and review back to them when you have hit those goals, so you can add more. Sometimes just jotting them down on paper will help you stay accountable.
100. Invent your own 'one of a kind' organizing technique.
When all else fails, don't recreate the organizing wheel, try reinventing it instead. Your life is your own, so own it and be innovative.
You never know, you could think of something that all neat freaks are craving to have but you just need to bring it to life!
---
Bonus 1-14 tips are Quick 'out of the box' ways to organize your life.
1. Make time buffers.
Always give yourself enough time for commuting or tackling your to-do list. Avoid underestimating how long it'll take to finish a task and add extra time to allow for unforeseen delays.
2. Clean as you go.
The best way to stay organized is to allocate a few mins (between doing things) for de-cluttering and cleaning. Get in the habit of always cleaning or picking something up as you walk throughout your home.
3. Don't forget to organize some FUN.
You can easily keep a list of activities that you want to do on the weekends with this bucket List for couples: 100 Things we should do together. That way you can start checking the list off on those boring nights rather than spending your free time on Netflix.
Recommended:

4. Group your home items 'like with like'.
Follow Marie Kondo's grouping method using the 'like with like' method! You can find out more here!
5. Buy more furniture with storage.
We already talked about investing in furnishings that provide extra storage, such as a hollow ottoman.
But taking it a bit further you can also buy a bed frame with underneath compartments that will drastically give your home the extra space it needs.
6. An out of the box way to staying organized is to surround yourself with organized people.
If you are surrounded by neat people either in your home with housemates or at work with your co-worker friends, it will effectively rub off on you.
There are also 12 home habits that neat freaks follow to stay seriously clean and organized, so you may learn a few things from the organized people you know.
7. Make a home for your top favorite items.
Make sure you have a location for every single product you own, especially your most top used items. This is one of Marie Kondo's top 10 tips in the KonMarie method, further explained here.
8. Tidy as you work in your office.
Once you've completed a task, clean up before starting the next one. This really helps when you are multitasking with a few projects on the go.
9. Make a morning checklist for the rest of the day.
Children aren't the only ones who forget stuff when they're in a hurry, so jot down your very own list of to-dos so you don't forget anything and you can complete it before you get home from work.
10. Set your calendar a year in advance.
Another out of the box organizing idea is you can set an alarm a week before the dates you need to remember, using a google calendar that's linked to all your devices.
It can be for anything, like an important anniversary event, birthday, or the day you need to change the filter for the furnace. You'll have plenty of time to create appointments and purchase what you need.
11. Have spares & backups.
Have a backup plan for things that you'll either forget or run out of. Examples are a spare set of car/house keys (you can hide your spares in this cool rock), and of course, having a second deodorant in your workout bag is a must!
12. Schedule hair appointments for the year with your hairdresser.
If you would like to be uber-organized, don't forget to make a call to your hair salon and make all your hair appointments for the year at once. This will help you tons so you don't have to even think about it, and you'll just get notified when your appointment is coming up.
13. Plan date nights ahead of time.
Designate every Thursday or Saturday as your designated evening with your partner, so you can book a sitter or go on those fun date ideas you have piled up just waiting for you to do.
14. Recycle and organize as you go.
Having an organized recycling system will help you save extra time when sorting through on recycling day. Keep a small basket (like this) under the sink, that collects paper, bottles, and containers and you won't even have to think twice about whether you should recycle it for later.
---
There you have it. Getting your life organized does not have to be a huge process. Simply choose the best tips (that are most realistic to you) and go from there.
I hope you enjoyed these 114 organizing ideas!
You may also like:
Pssst… One of the best ways to make extra money is to start a WordPress blog with Bluehost! I make passive money every single day. Find out how I did it by clicking here!
Welcome to Everything Abode, your daily inspiration for every activity at home!
Our goal is to inspire you to live an elegant and chic lifestyle from the comfort of your home.
We'll help you express yourself through authentic style, aesthetic beauty, and stylish home decor.
Subscribe to Get the Tools That Make My Blog Successful!
When you join my newsletter, I'm going to send you insider advice and tools that I use to grow my blog! I only save the BEST for my email list so don't wait!